Mushrooms are one of the earliest food ingredients around the world, picked and cultivated since the ancient ages, and still enjoyed in various cuisines today. In Asian cooking, mushrooms give extra umami flavours, fragrance and textures to a plethora of dishes, savoured in stir-fries, sushi, braised delights, deep-fries, soups and more. Delicious for meat, seafood and veggie dishes; plus, a core ingredient in vegan culinary. So popular that China is actually the world's largest mushrooms cultivator, with over 8 million tonnes produced each year. Japan is the second, but nowhere near the same numbers, producing about half a million tonnes yearly.
Mushrooms are fungi typically recognized by their stems, caps and gills – the little frills on the caps' underside which produce spores to breed more fungi. Their umami taste is mainly owed to their natural glutamate, combined with other biochemical components in different mushroom types. The shiitake, for example, contains high levels of glutamate and ribonucleosides, thus synergised with a slightly more complex umami taste.
Although considered one of the most versatile ingredients, there are many edible mushroom types in Asian cooking, each with its own distinct flavour, and used in various recipes. Here are 8 yummy mushrooms for you to cook and savour!
Shiitake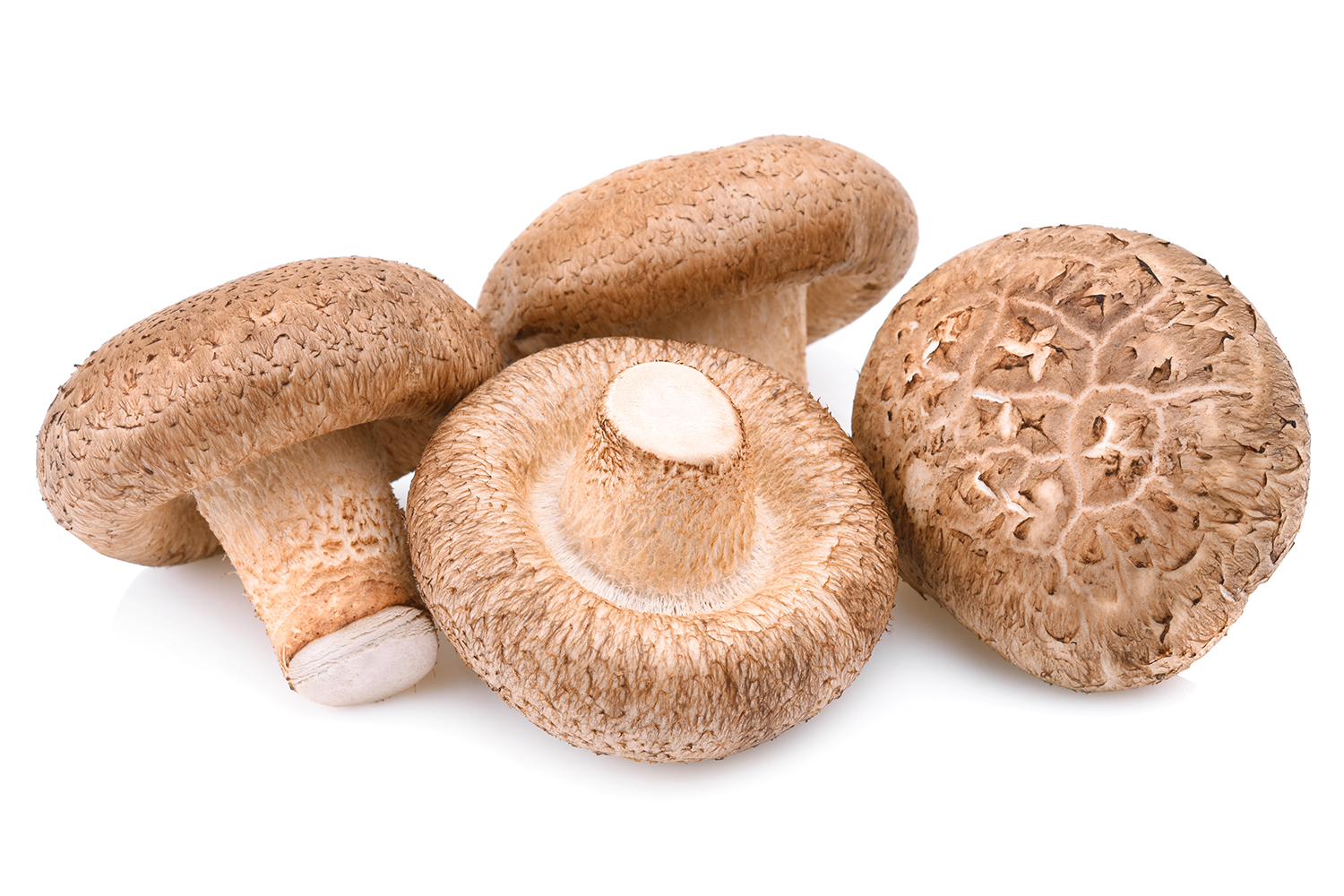 The most commonly enjoyed mushroom in Japanese cuisine is actually native to Southeast Asia and first cultivated in southern China. Shiitake has a rich, woody umami flavour and dense, chewy texture, which makes a tasty meat substitute, as well as a flavouring ingredient. Soaking them in water gives you a tasty dashi stock, and 'tenderises' the mushrooms' flesh. Dice them up for stir-fries like fried rice, noodles and veggies, or to flavour your steamed fish and chicken. Trim and braise them whole in gravy-rich delights, or simmer them in soup and hot pot. Also delicious as sushi, or filling for kimbap and dumplings.
Enoki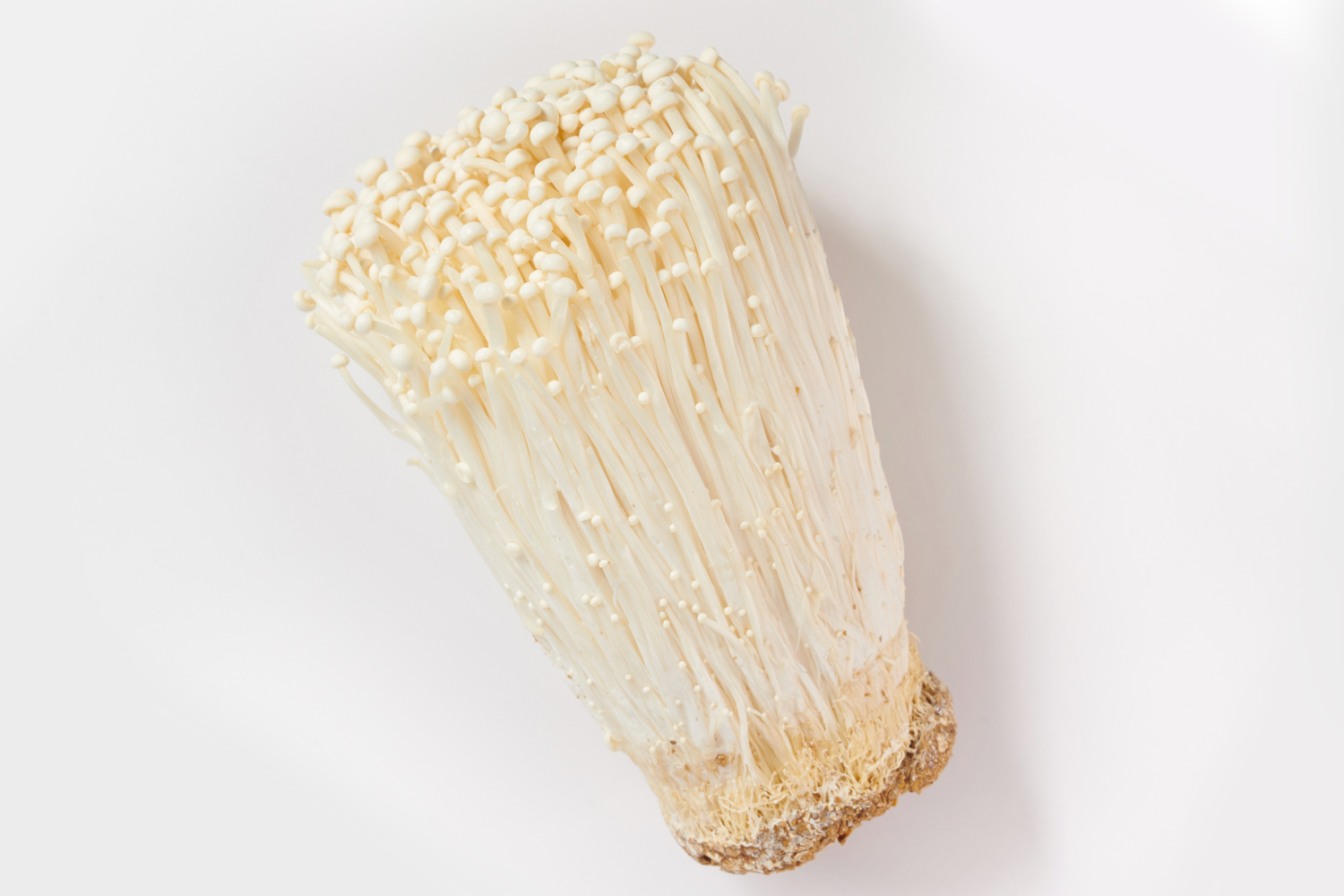 Long stem, tiny button caps and white-beige coloured, Enoki mushrooms are mild flavoured and enjoyed more for the crunchy, veggie-like texture. They can absorb whatever seasoning for taste, and bring a crisp touch to your dishes. Enoki can be stir-fried, simmered and braised, but most commonly savoured in stews and soups. In Malaysian Chinese favourite Ba Ku Teh, enoki with shiitake mushrooms combines the two umami flavours with herbs and pork. Also tasty as a deep-fried snack, topping for ramen, and filling for succulent Korean beef rolls.
Shimeji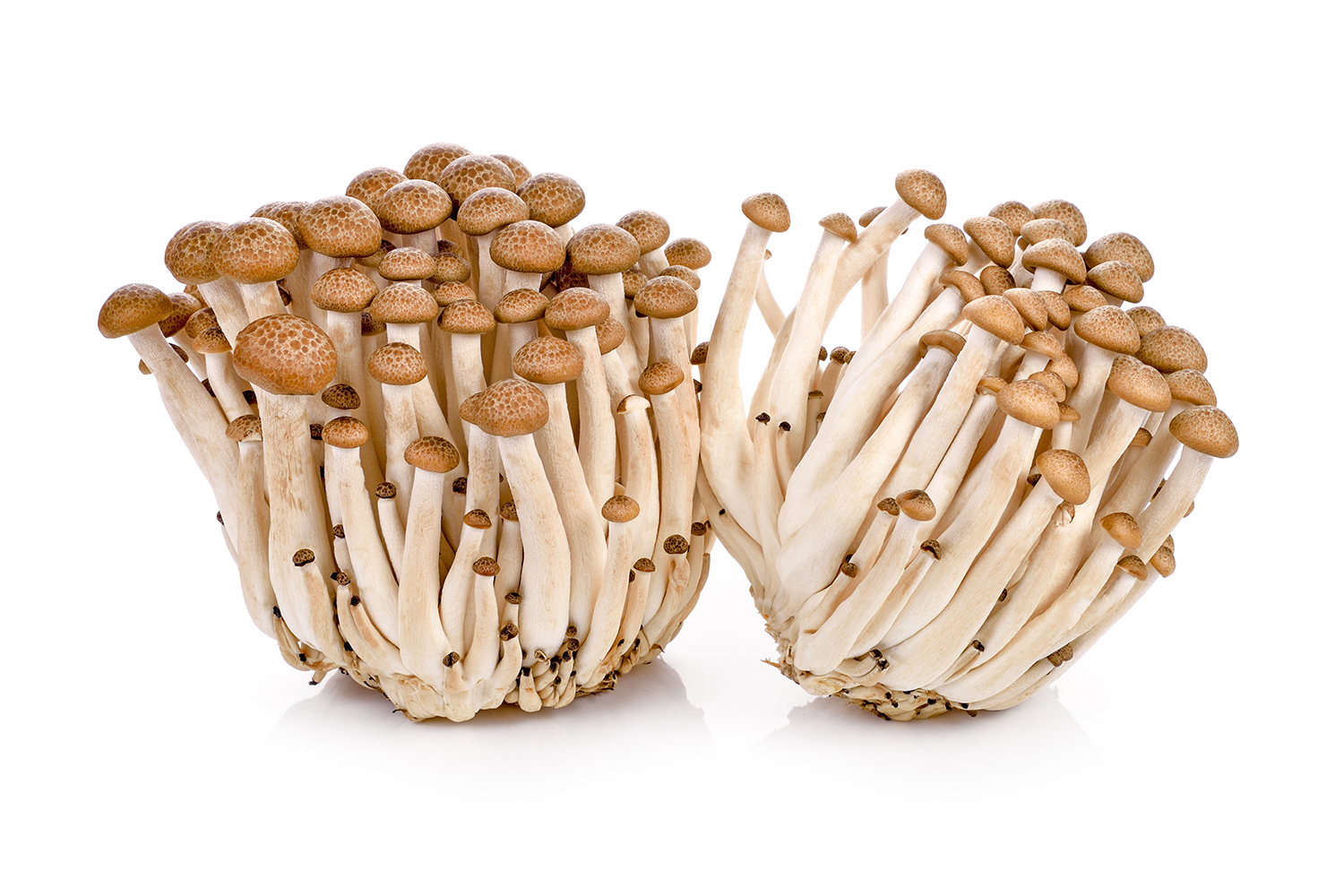 Similarly shaped as enoki, but with thicker curved stems and tan caps. Shimeji also has a crunchy texture and turns a nutty flavour when cooked. Great for stir-fries, sushi burgers or as its own simmered umami dish.
White Oyster Mushroom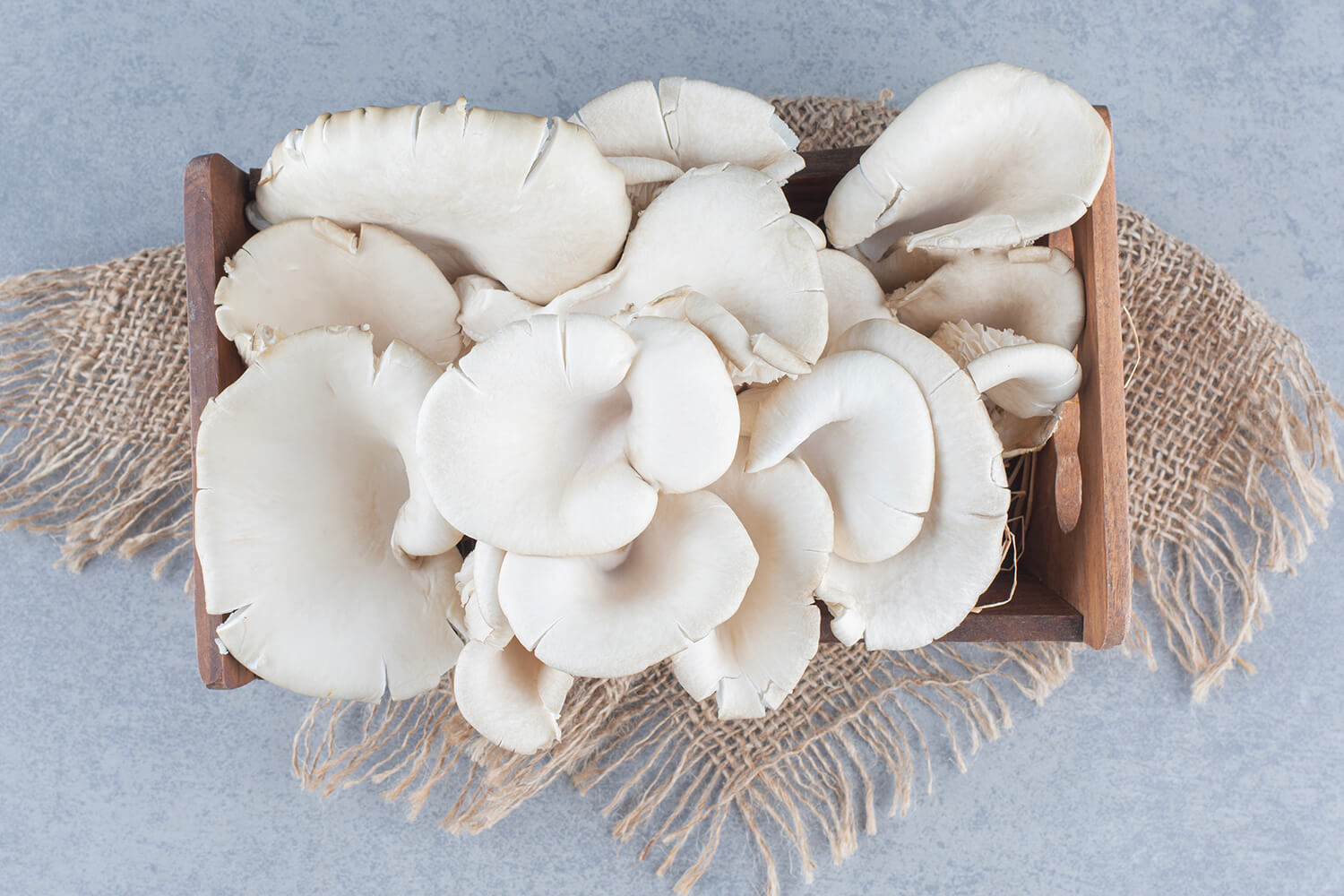 Like its name, this mushroom has a broad fan-shaped cap with smooth, wavy gills from its short stem. The flesh is cream-white and firm to touch. It has a mild woody aroma, and a tender chewy texture when cooked – similar to oysters. Have it peppery and umami in the classic Ma Po tofu. Savoury and crispy in Vietnamese Bahn Xeo. Or a sumptuous stir-fry with beef and snow peas.
King Oyster Mushroom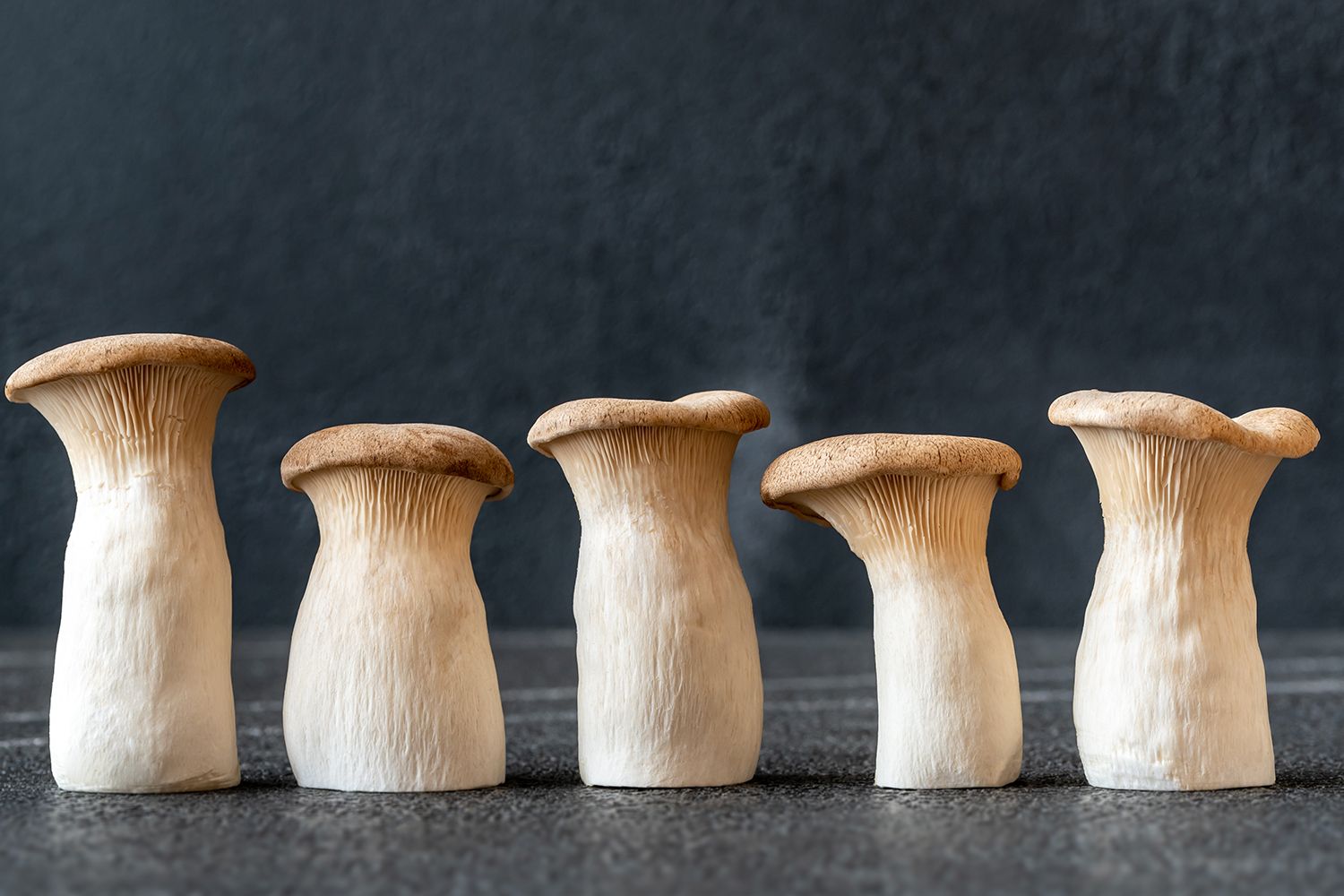 King Oyster mushrooms look very different: thick curvy white stems and roundish almond-coloured caps. They have a rich earthy aroma and deep umami taste. Savour them pan-fried, in an award-winning dumpling, or replace them in shiitake or white oyster mushroom recipes for a delicious 'upgrade'.
Straw Mushroom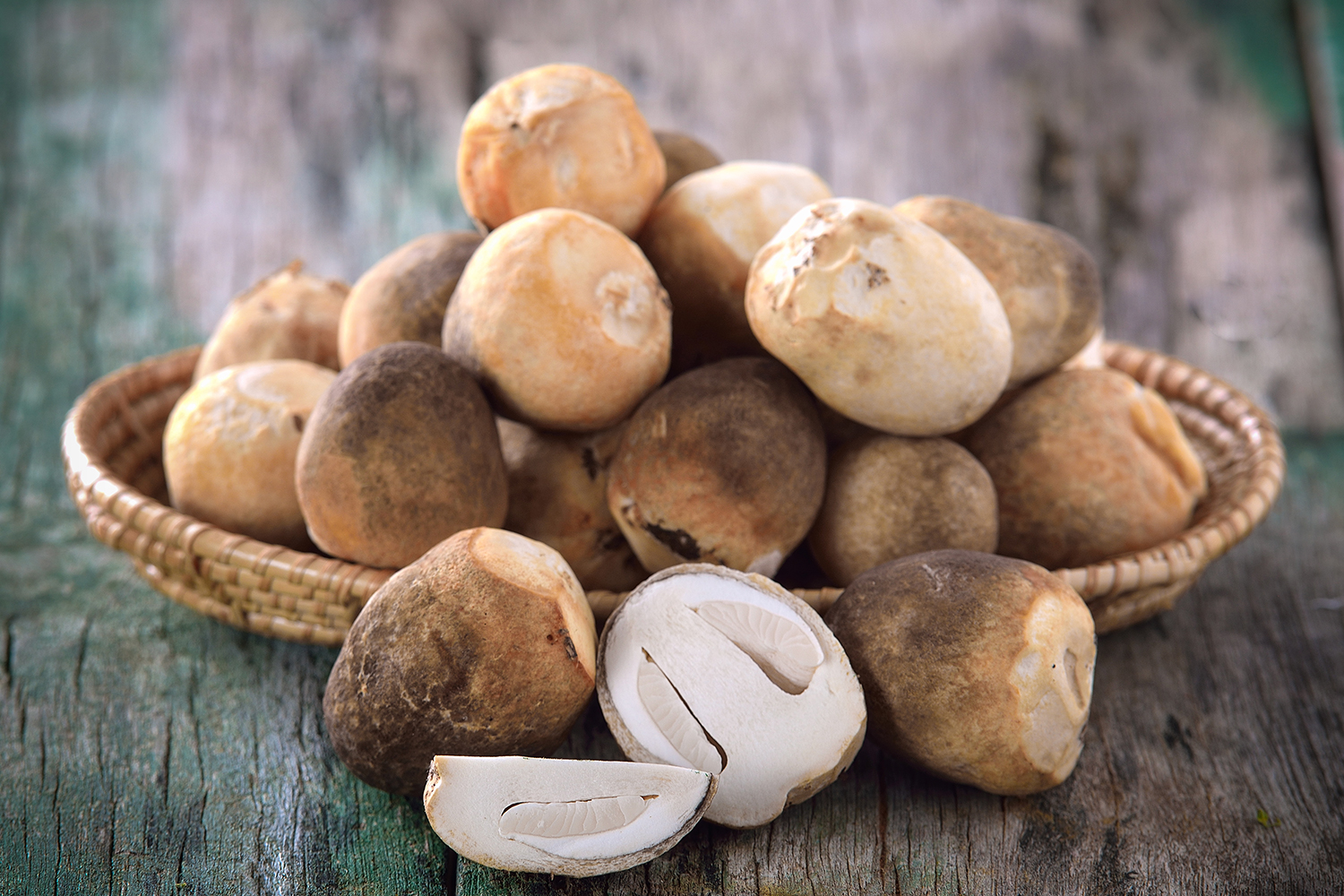 Short thick stem and cone-shaped dark brown caps. Soft, slippery and mild flavoured when cooked. Most often available dried or canned. Straw mushrooms give a comforting tone to your dishes and fit with most sauces, spices and condiments for flavour. Delicious in braised and stir-fried dishes, or as a topping in sumptuous, spicy Tom Yam Goong.
Tea Tree Mushroom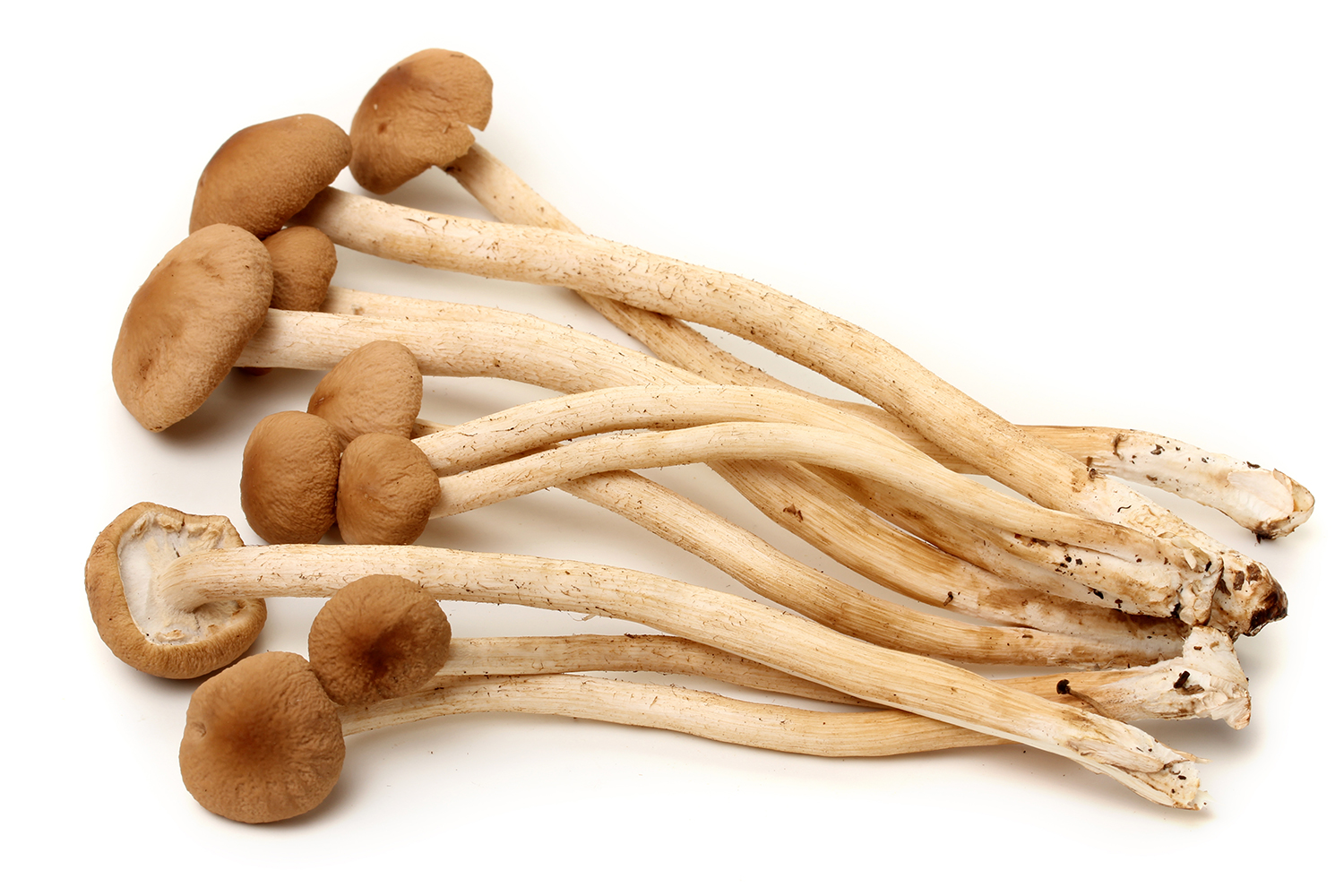 Long white stems like enoki, and brown coloured caps of various sizes, tea tree mushrooms have a strong savoury flavour like shiitake but more delicately textured. Replace them in any shiitake recipe for a crunchier, umami flavour, especially in stews and soups.
Wood Ear
Named for their thin crumply shape that protrudes on the sides of tree trunks, wood ears turn tender and crunchy when soaked and cooked. The smooth texture and mild earthy flavour combine well with just about any sauce and flavouring – deliciously versatile for stir-fries, braise, stews, soups, and salads. Also considered a health food in traditional Chinese medicine to help nourish your blood, spleen, stomach and lungs. Savour it in a wholesome and umami Buddha's Delight veggie bowl, sumptuous and comforting Hakka braised pork, crispy and yummy south Vietnamese spring roll, or a simple but flavoursome stir-fry beef noodles.