Fast, affordable and with a massive selection of flavours wherever you go, Southeast Asia is probably the ultimate street food haven. While it's always delightful to travel there, and savour the plethora of unique dishes, you can also cook many of them at home; especially in Australia, where Asian ingredients are easily available.
The best part? Southeast Asian cuisines share many common ingredients, and by combining them in different ways, you can pretty much make any dish in its authentic flavour. For an overview, check out the basic ingredients for Thai, Vietnamese and Indonesian cuisines.
So, prep your kitchen! Here are 20 Southeast Asian street food favourites to whet your appetite and satiate your cravings!
Pad See Ew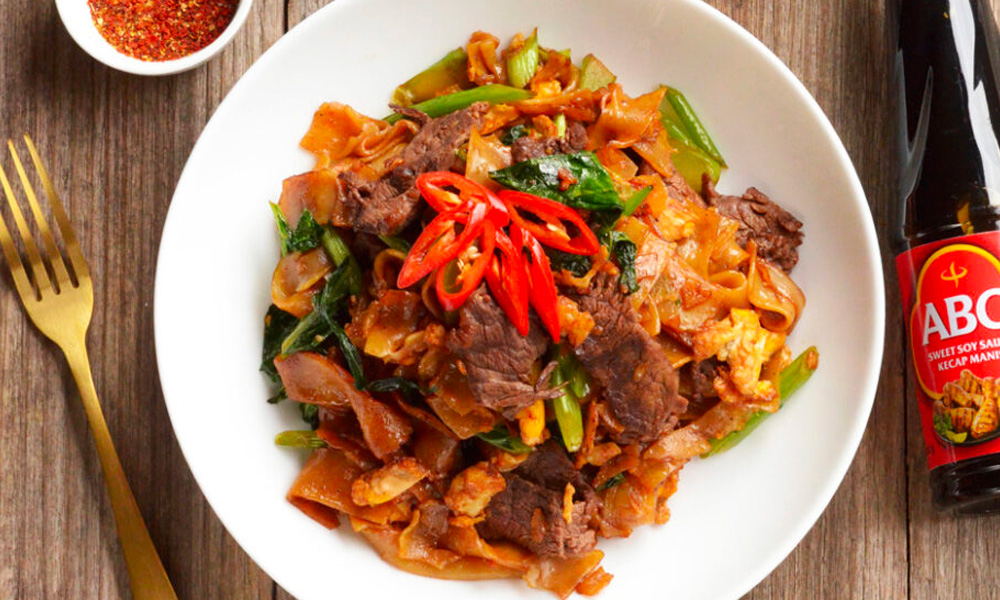 If you love Pad Thai, you'll love Pad See Ew. A flat rice noodle stir-fry, similar to Char Kuey Teow, but with an umami flavour punch thanks to the use of sweet soy sauce. Try it with our authentic recipe!
Toasted Stuffed Tofu Puffs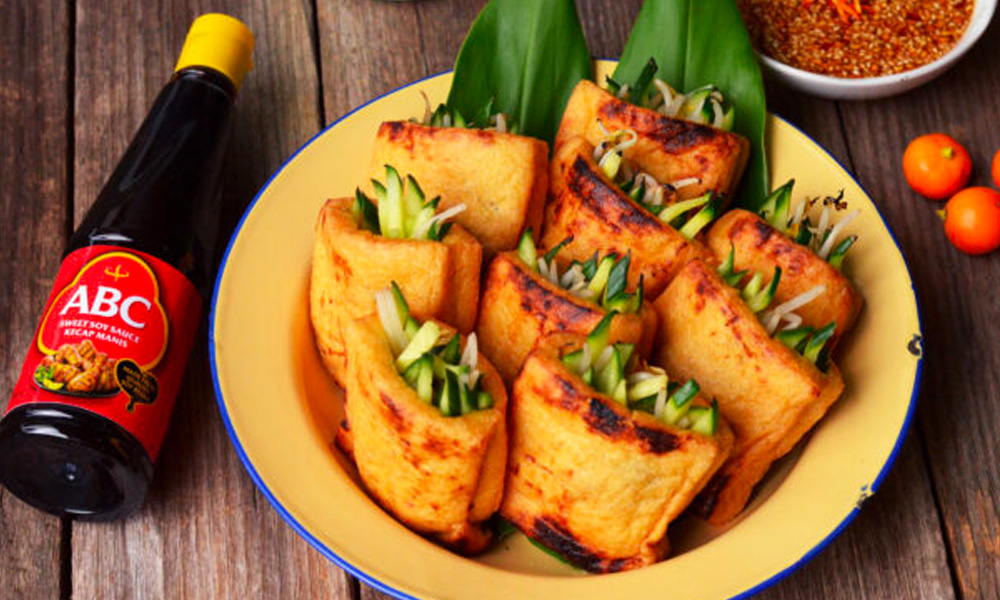 Tofu puffs are a Chinese side ingredient, a favourite among the Southeast Asian diaspora; added in soups, stir-fries, stews, hot-pots, and more. They also make a delicious pan-fried snack with fillings. Here's a simple recipe with bean sprouts and cucumber, flavoured with a sweet, tangy and umami peanut sauce.
Filipino Lamb Skewers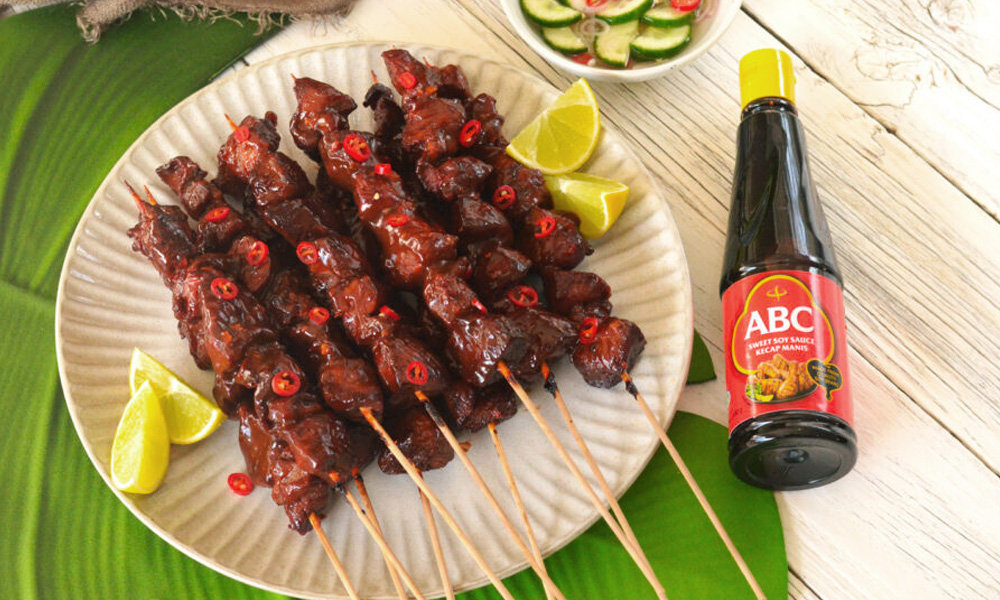 Succulent, tender lamb cubes, marinated in a rich blend of sweet, savoury, tangy and spicy sauces; grilled to fragrant perfection. This Filipino barbecue favourite will make you salivate, and absolutely delight your taste buds.
Char Kway Teow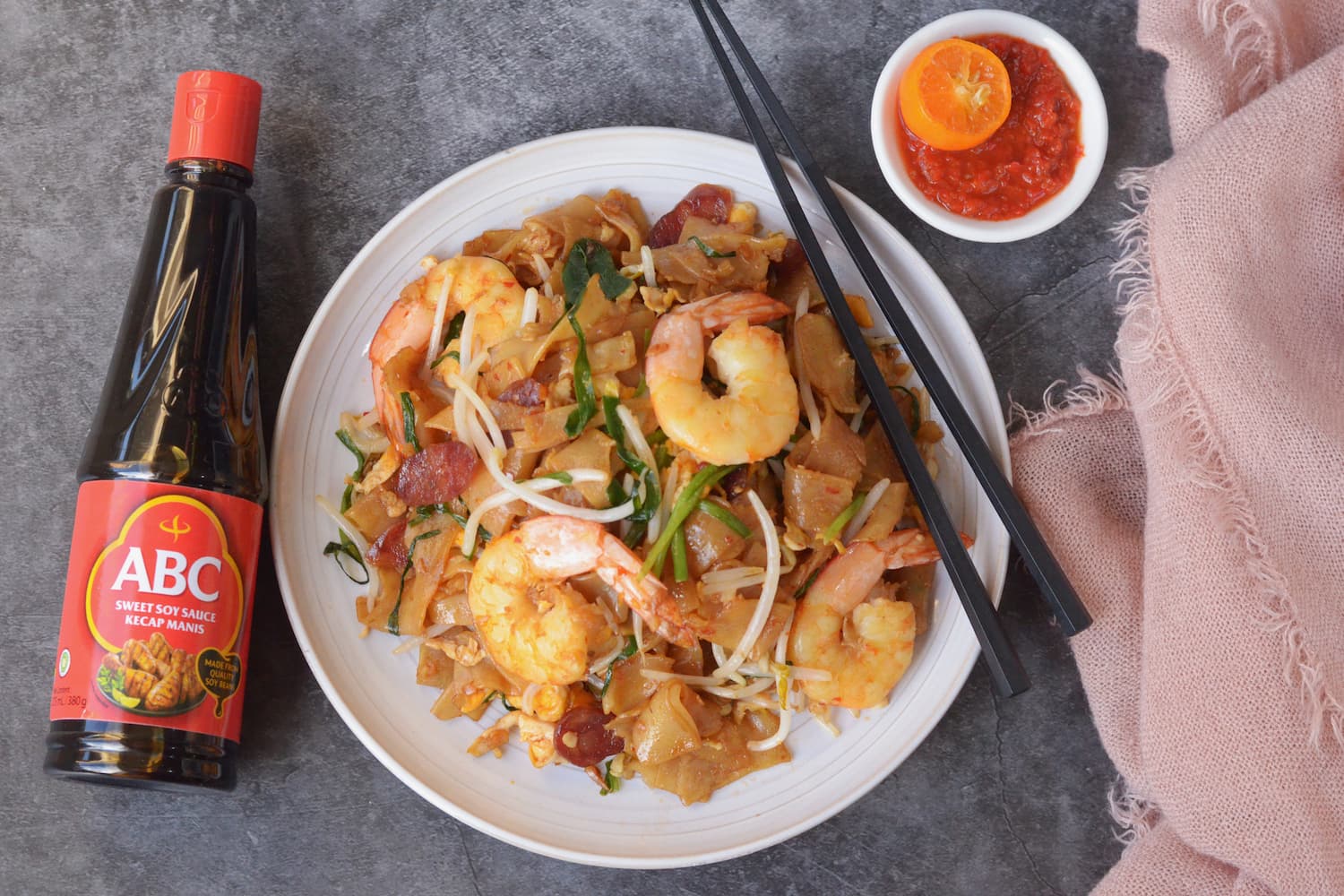 Stir-fried noodles are a staple in all Southeast Asian street foods. Because stir-fry is the fastest way to whip up a hot, tasty dish, and noodles are versatile for a variety of flavours, great with any meat, seafood, or veggie; as well as filling enough to make a quick meal. This Singaporean style Char Kuey Teow is a delicious example. Flat rice noodles with Chinese sausage, prawns and veggies, flavoured with sweet soy sauce, sesame oil, and chillies for a spicy touch. Easy to cook and yummy!
Gado-gado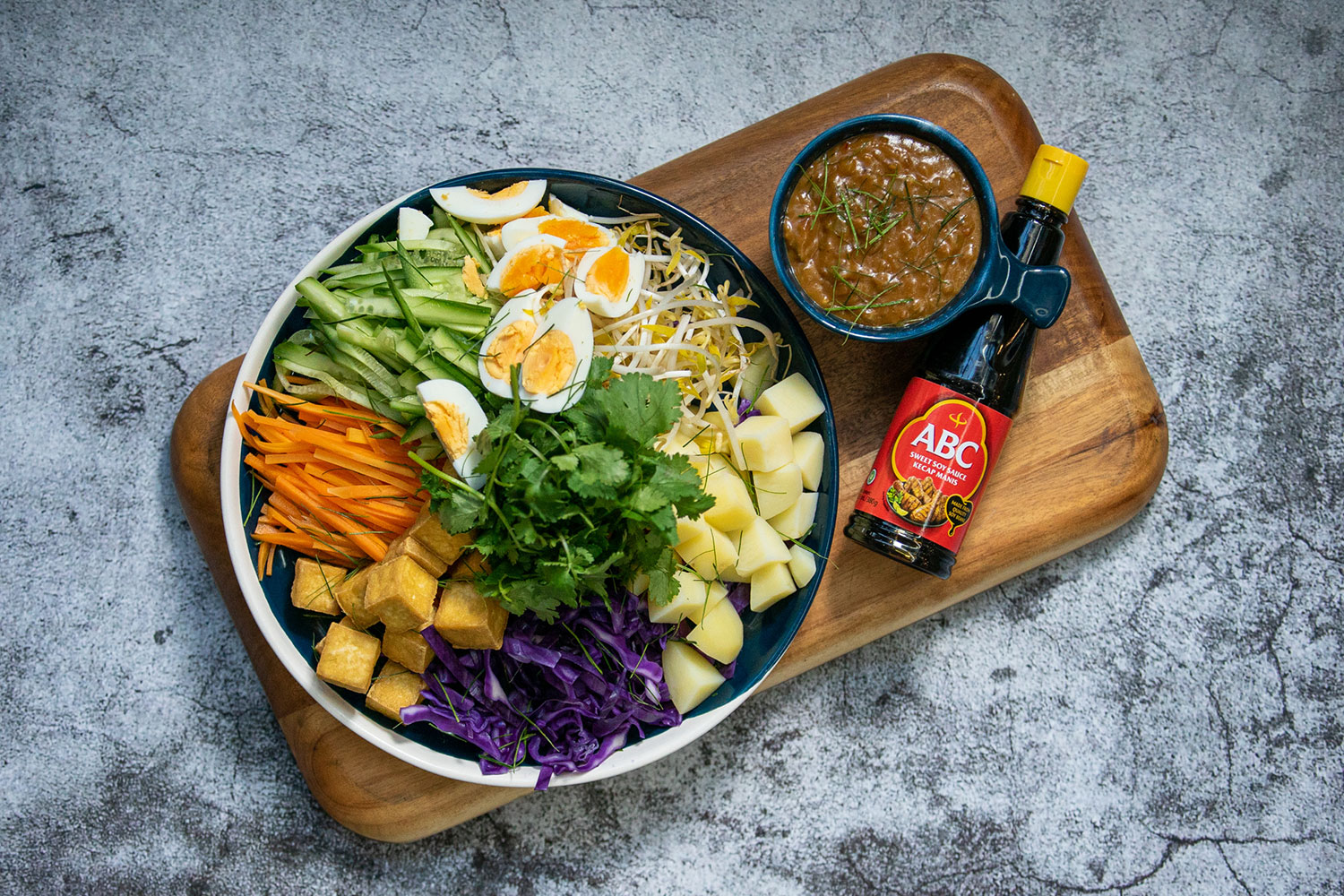 Packed with wholesome veggies, and dressed with a richly flavoured peanut sauce, Gado-gado salad is an awesome side-dish to share in a traditional Indonesian meal – meant to temper the spicier main dishes with its cooling taste, and sweet-savoury flavour. Have a yummy bowl with this award-winning recipe that features pan-fried peanut butter tofu!
Rojak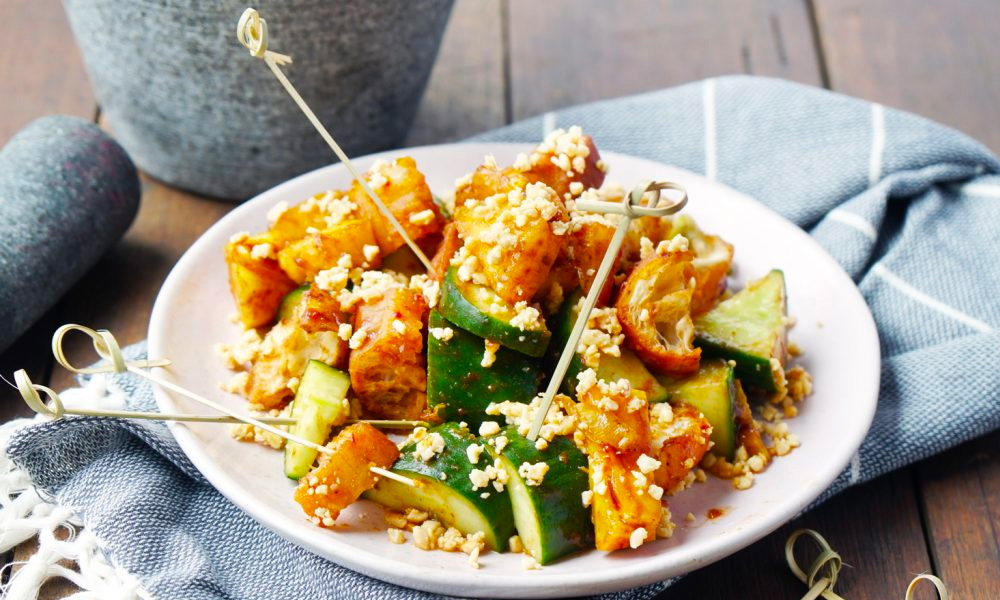 Rojak is the quintessential 'salad' among Malaysians and Singaporeans. The Malay name literal means 'to mix'. A complex flavoured dish of sweet and tangy tropical fruits with crispy fritters and tofu puffs, flavoured in a funky sweet-savoury sauce with a mild spicy tinge. Enjoyed as a snack and appetizer. Try it with our recipe.
Larb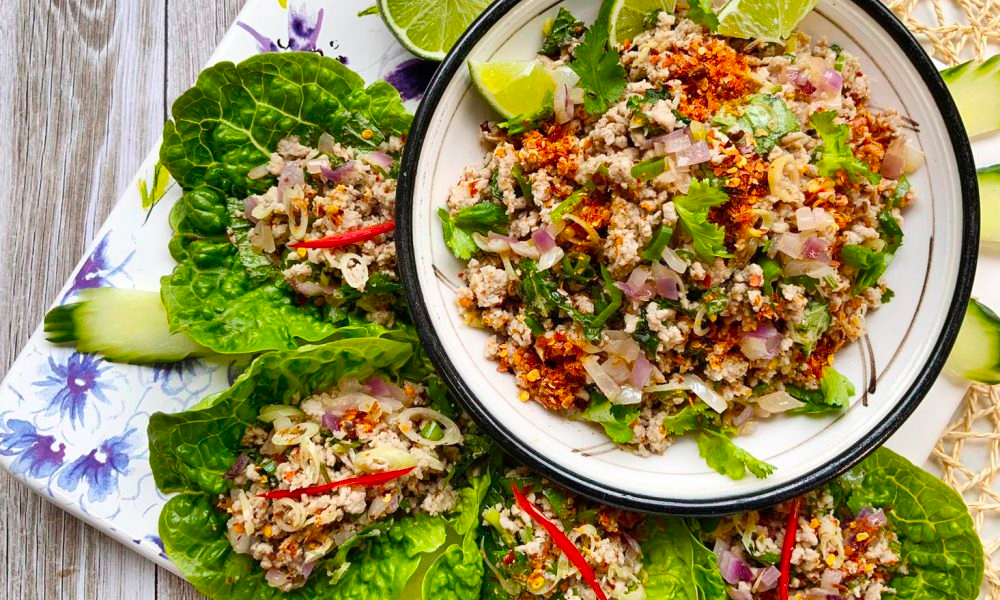 Enjoyed as an appetizer, side-dish, snack or finger-food, the Thai Larb salad is always a treat. Pan-fried minced meat with glutinous rice, flavoured with aromatic herbs, and wrapped in fresh crunchy lettuce. Tasty in every bite. Let Chef Lillie Giang show you how to make it.
Thai Red Curry Chicken Skewers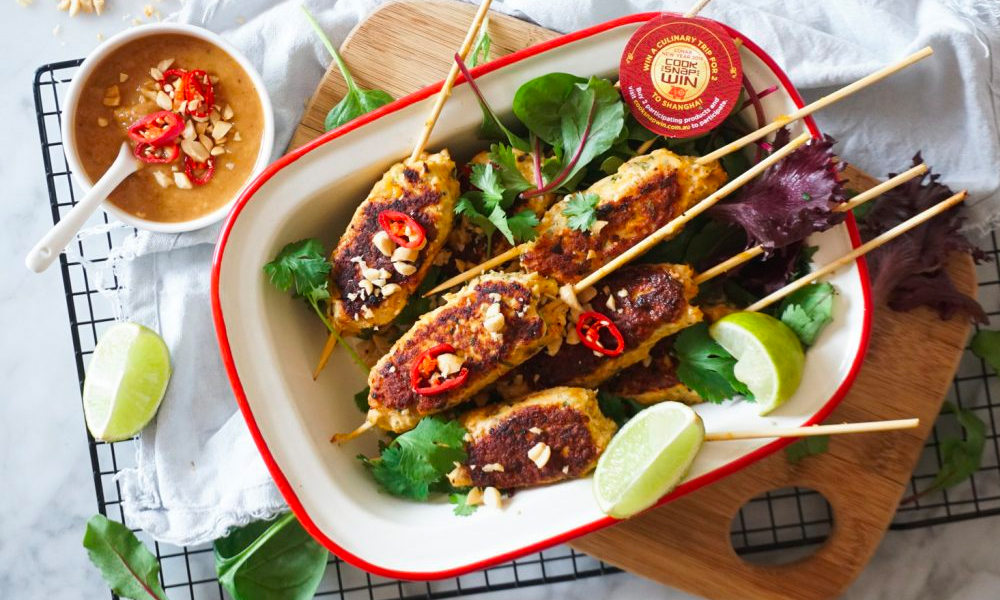 Speaking of stuffed goodies, here's an award-winning grilled bread wonder with a Thai red curry chicken mince filling. Zesty and umami with a delightful smoky aroma. Be sure to enjoy it with the special peanut sauce!
Chilli Lime Barbecue Prawn Skewers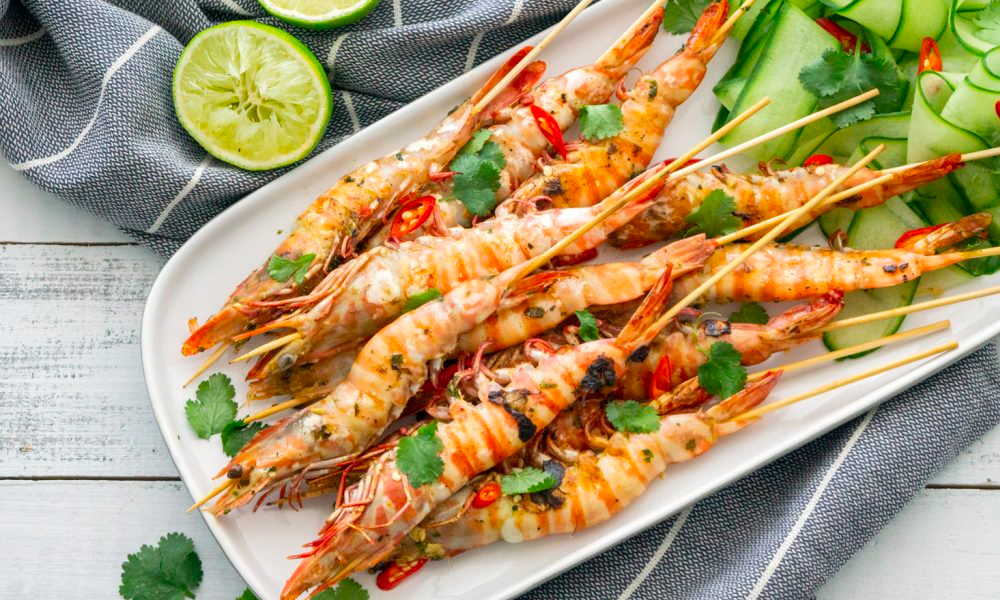 Barbecued seafood dishes are among the tastiest Thai street food. Have a taste of this sumptuous prawn skewer with a spicy-savoury flavour and citrusy tinge.
Malaysian Beef Satay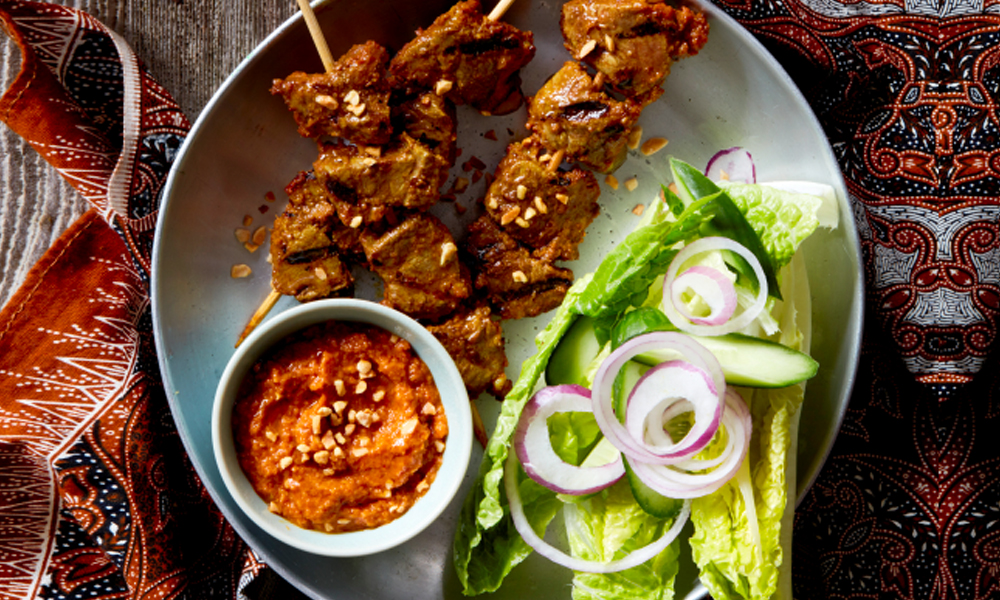 Turmeric and cumin give Malaysian satay its spicy and earthy aroma. Flavoured with salt, plus lemon zest for a tangy touch, and sesame oil for a nutty fragrance. Here's a mouth-watering beef satay for your weekend barbecue. Also check out our tips on how to make the perfect satay!
Mee Goreng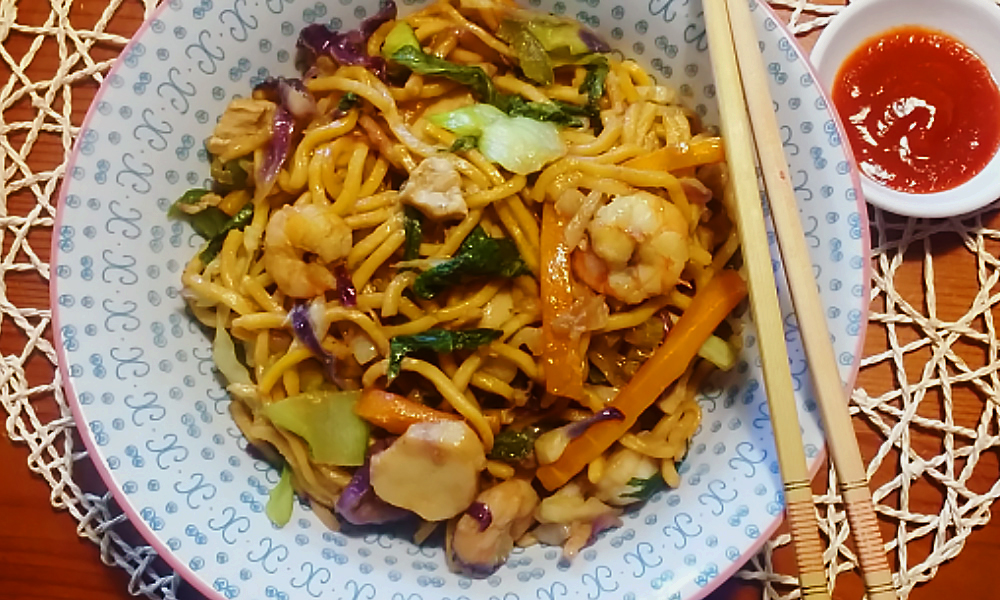 Besides flat noodles, stir-fried wheat noodles are also a street food fave. Mee Goreng is a Malay-Indonesian style fried noodles, yummified with sweet soy sauce, oyster sauce and fish sauce. Make yours with this amazing recipe.
Wonton Noodles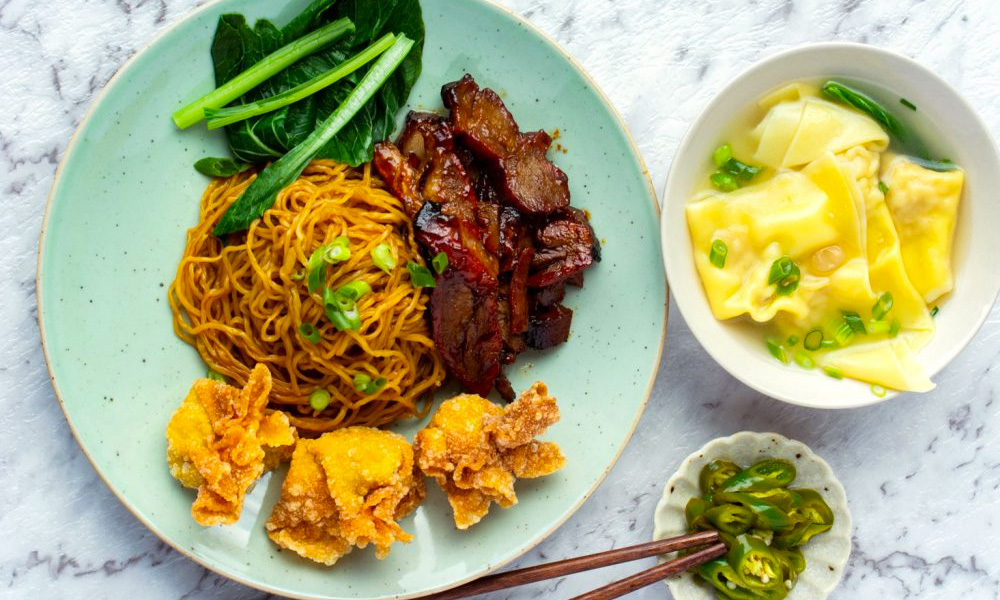 Another fast-way to cook noodles is to boil them, and wonton noodles are typically boiled in an anchovy stock, giving them an umami taste. Enjoyed as a soup, or 'dry' with a savoury sauce mix, accompanied with prawn or pork wonton dumplings (deep-fried, steam-boiled or both), and delicious char siu roast pork.
Youtiao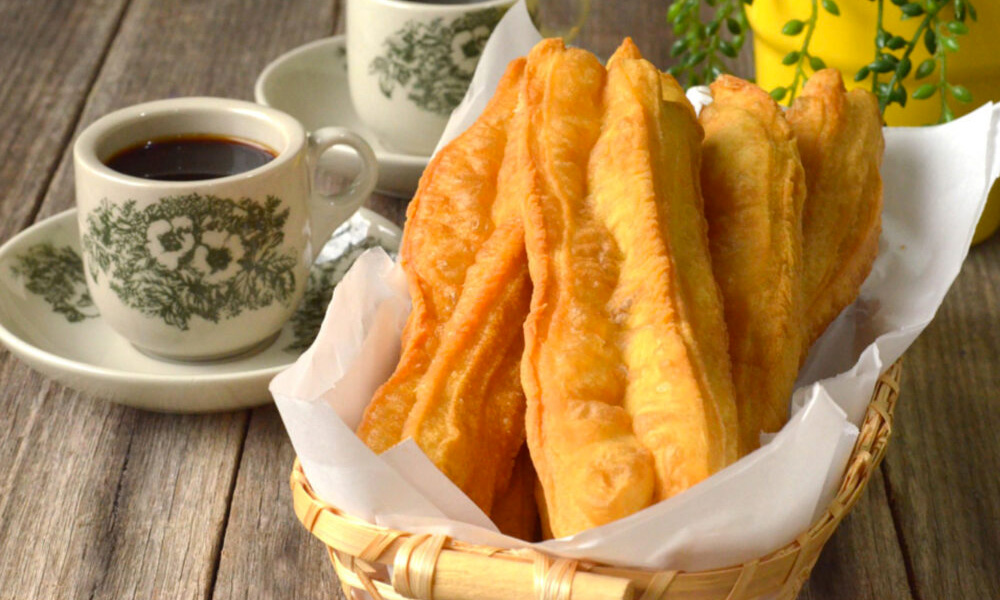 Fried wheat dough stick, or Youtiao, is a popular street food breakfast and teatime snack in China, Hongkong, and among the Southeast Asian Chinese diaspora. Its chewy bread-like texture and mild sweet-savoury taste, makes it great to enjoy with porridge, on its own, or paired with a beverage. Have a fresh one with our recipe!
Spring Rolls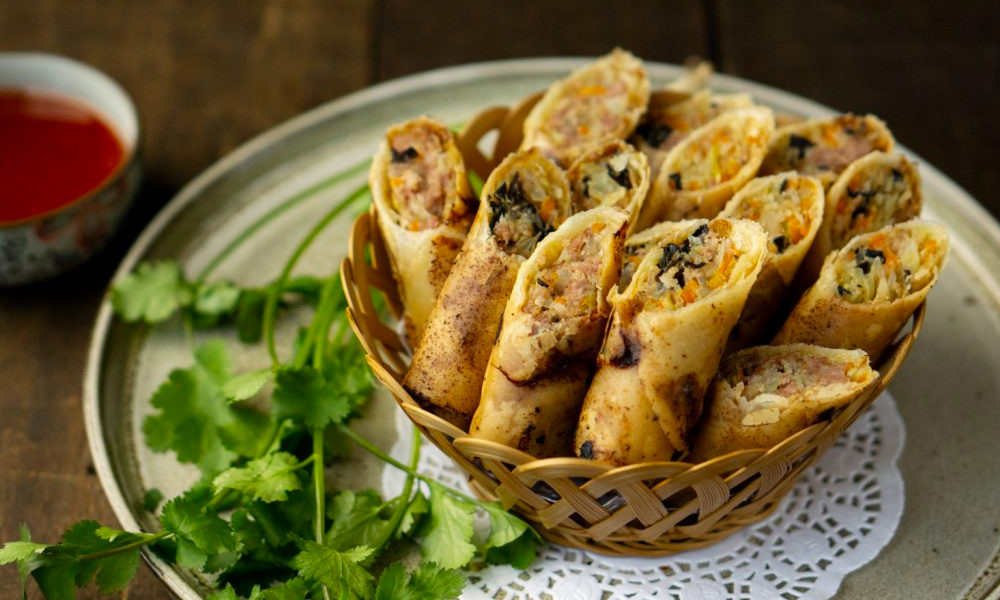 You've probably tasted Chinese & Vietnamese spring rolls before. Besides a celebration food, they're also a street food snack among the array of deep-fried treats. The Chinese-style is flavoured with oyster sauce, salt, pepper and sesame oil. Vietnamese rolls get their distinct umami flavour from the fish sauce. Did you know the Philippines have spring rolls too? Simpler to make, with a mild refreshing sweetness from water chestnuts in the filling. Want a taste? Grab the recipe here.
Crispy Larb Chicken Wings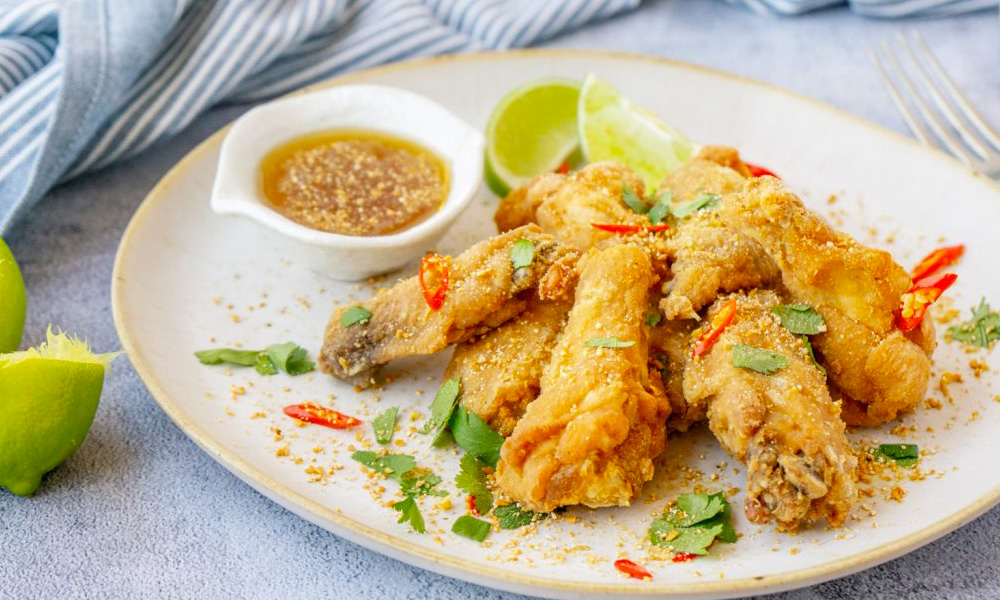 Grilled and fried chicken wings are commonly found at night markets in Southeast Asia, cooked hot and served fresh from the stove. Here's a Thai recipe with a savoury, tangy dip sauce that accentuates the fried chicken's flavour.
Banana Fritters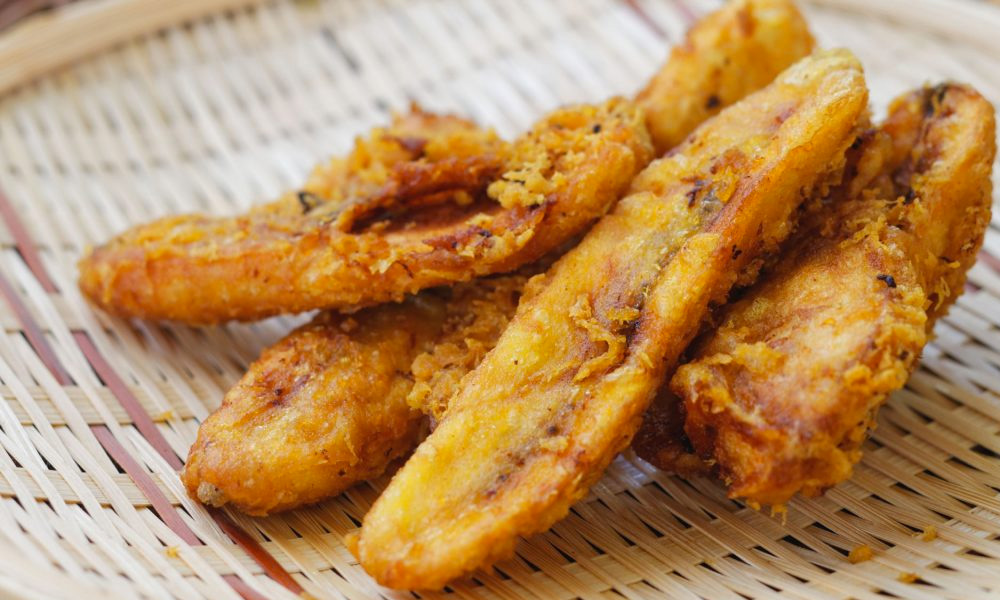 Crispy outside, tender and fruity-sweet within, deep-fried banana fritters are a favourite afternoon snack among Malaysians, paired with tea or coffee. Also yummy as a lunchbox filler!
Pandan Crepe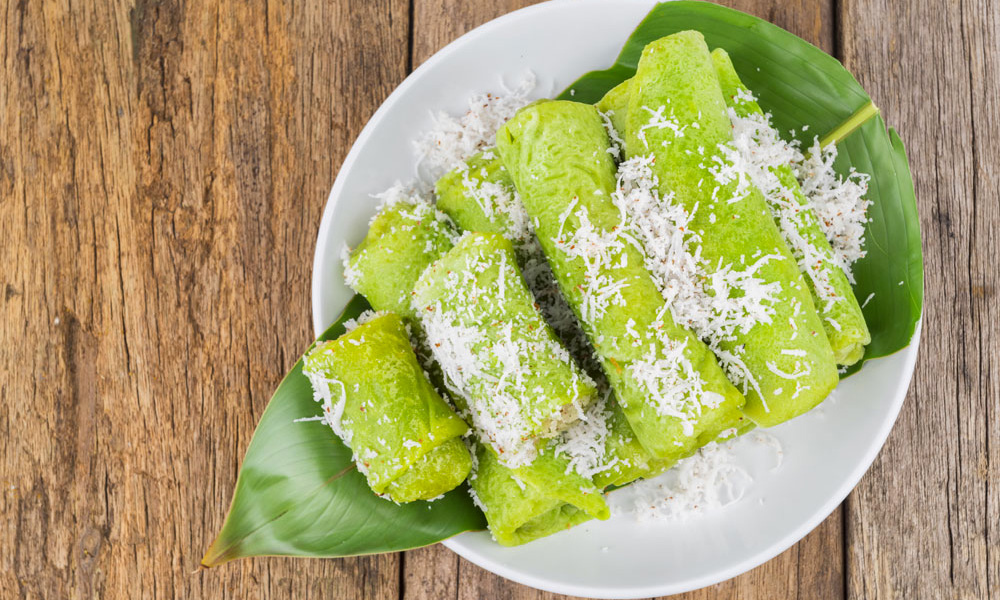 Sweet steamed pastries are a whole category of Southeast Asian street food. Each with their amazing range of cakes, crepes, and kuih. Here's an Indonesian favourite: Dadar Gulung. Soft pandan-flavoured crepe with a rich fruity coconut filling that oozes pleasure in every bite. A delightful teatime snack!
Bua Loy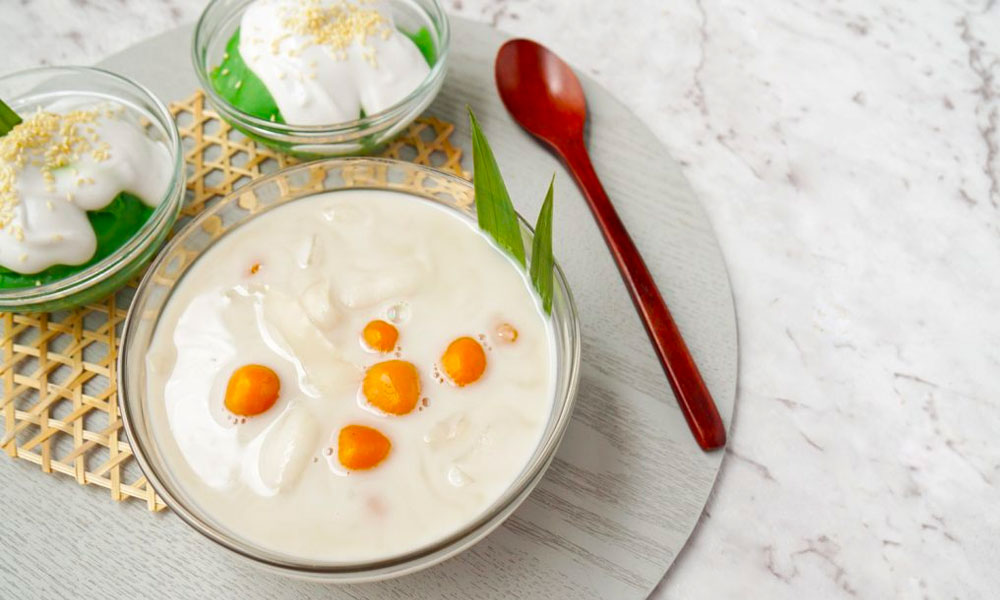 Due to the tropical weather all year long, many Southeast Asian street food desserts are icy or cooling treats. But there are also warm delights for cold rainy days, like the Thai Bua Loy – sweet glutinous rice balls with mashed pumpkin, in creamy coconut milk. Perfect to satiate your sweet-tooth and get cosy during Australia's autumn and winter seasons.
Leng Chee Kang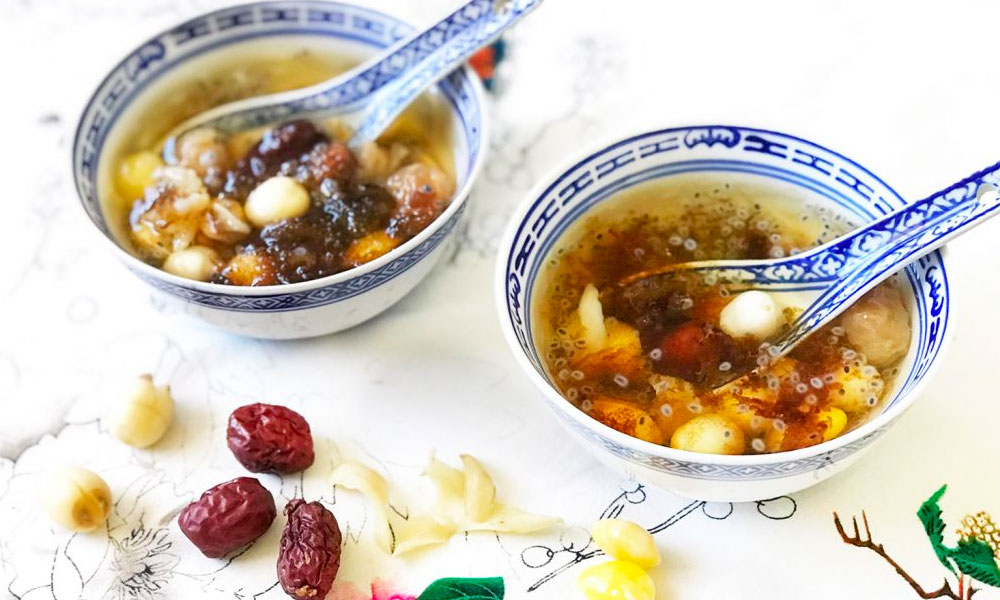 Sweet and refreshing with a mix of lotus seeds, lily bulbs, ginkgo, malva nuts, and more, Leng Chee Kang is a Chinese dessert soup with tender, chewy textures, and soothing flavour. Enjoy it hot or cold with our recipe.
Tofu Pudding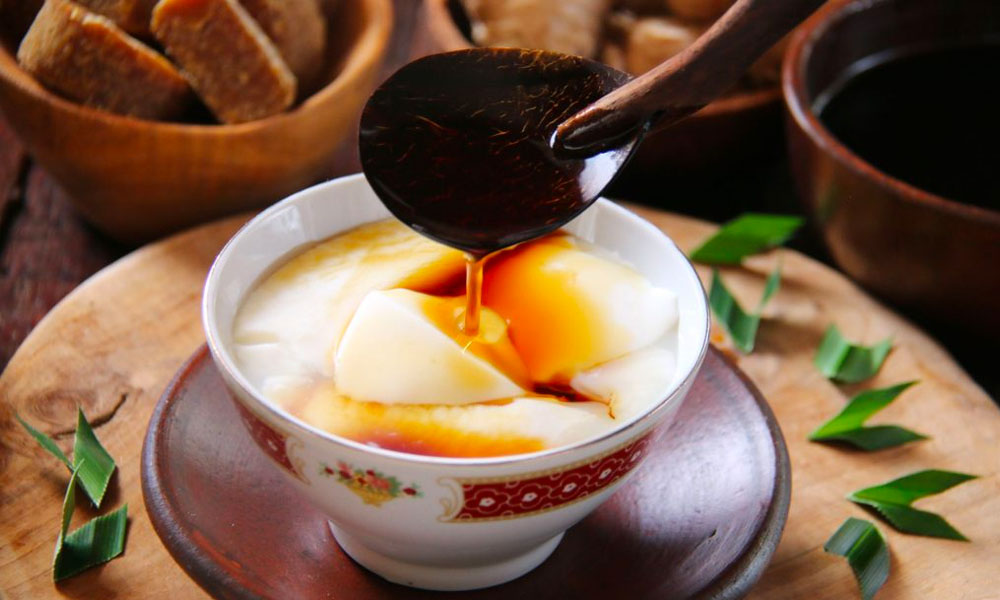 Soft and velvety smooth, with a custard-like flavour, the Chinese tofu pudding is a darling among the Southeast Asian diaspora. Most notably, dessert chefs in the city of Ipoh, Perak state, Malaysia, makes the smoothest tofu pudding. It does take a bit of effort to make at home, but the tasty result is absolutely worth it. Also a dessert that's yummy hot or cold.
Easy as ABC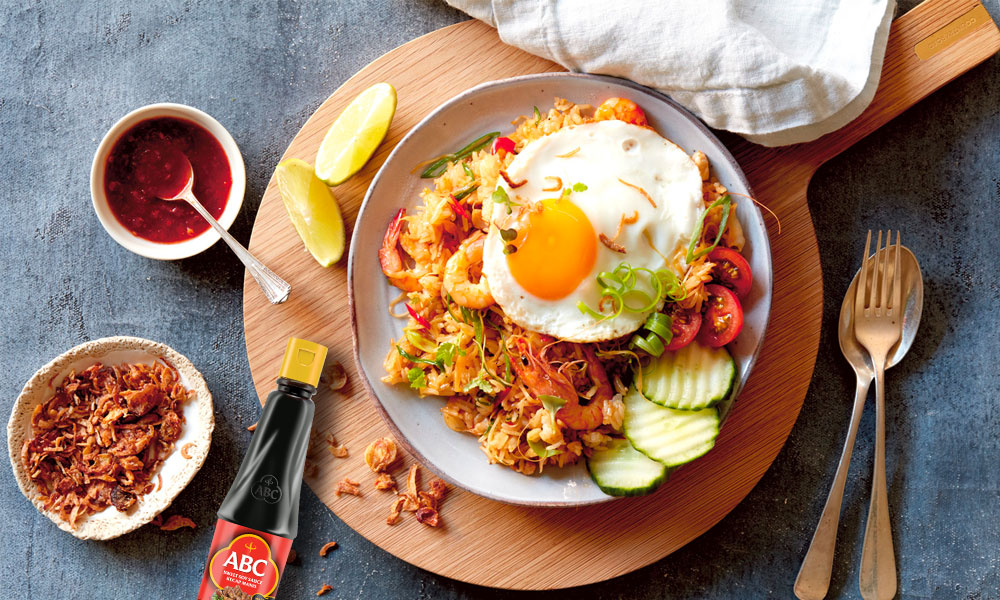 As mentioned, Southeast Asian cuisines share many common ingredients, and the sauce that can make your cooking go easy and tasty with authentic flavours, is ABC Sweet Soy Sauce Kecap Manis.
Made from high-quality soybeans and naturally seasoned with sun-dried coconut sugar, ABC Sweet Soy Sauce Kecap Manis is superbly versatile for cooking Southeast Asian dishes. Its unique sweet-savoury flavour is quintessential in various cuisines. Perfect for stir-fries like Thailand's Pad See Ew and Indonesian fried rice, barbecue glazes, marinades, and even as a dipping sauce on its own. Available at grocers and supermarkets near you. Click here for more ABC recipes