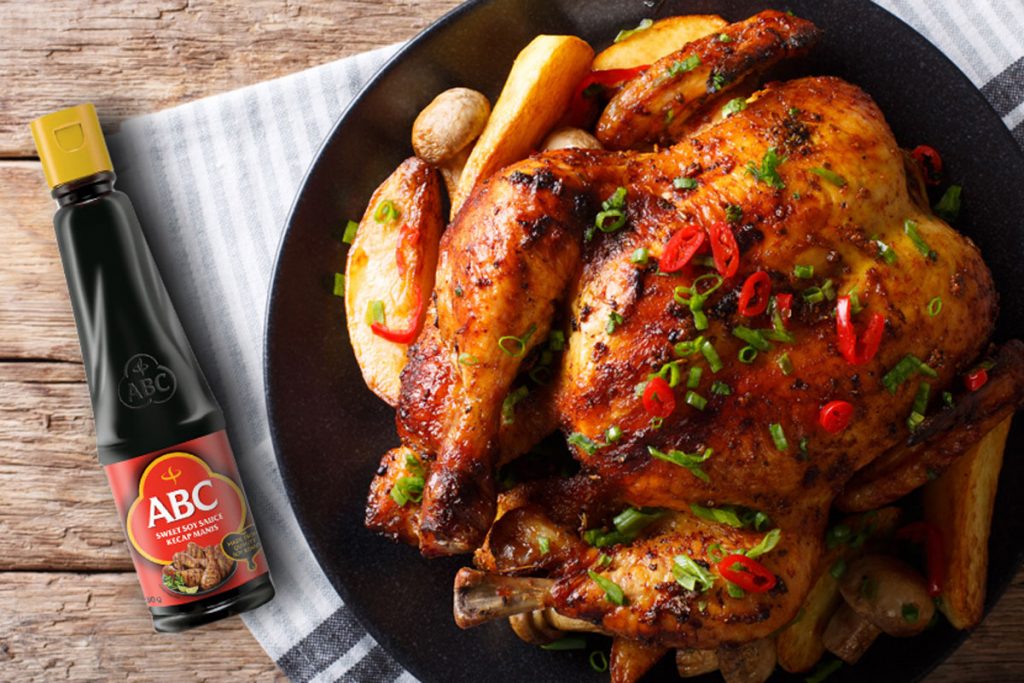 If you have been to Bali, you have probably heard, seen or tasted Indonesian sweet soy sauce (or kecap manis as the locals call them). A bottle of these lusciously thick, dark sauce can be found on the tables of most Indonesian eateries where they'd be drizzled over almost every dish as a condiment. An essential pantry staple, they are also widely used as part of Indonesian recipes so if you've had nasi goreng (Indonesian fried rice), sate (skewered grilled meat) or babi kecap (Indonesian sweet soy pork) to name a few, you've definitely tasted kecap manis.
ABC Sweet Soy Sauce
A trusted and well-famed household brand in Indonesia, ABC Sweet Soy Sauce is the No. 1 selling Indonesian sweet soy sauce in Australia. Made from quality yellow soybeans and naturally sweetened with sun-dried coconut sugar, it has a distinct and intense combination of sweet, savoury, slightly smoky, malty and toffee-like flavours that is bursting with gurih (in Indonesian) or umami (in Japanese), the 'fifth taste' that makes a dish utterly delicious. It emits a fragrant, salty-sweet aroma with deep caramelly and butterscotch undertones, whether in cooking or on its own that is simply irresistible.
The perfect sidekick
ABC Sweet Soy Sauce is the perfect sidekick for any household endeavouring Indonesian dishes but its ability to add an element of smoky-sweet, rich and caramelised depth of flavour to dishes has brought its usage across Southeast Asian cuisines too. After all, Southeast Asian cuisines are all about FLAVOURS! A swirl of ABC Sweet Soy Sauce into Malaysian Spicy Prawn Noodles (Char Kway Teow) will bring out its smoky-sweet, caramelised flavours whilst a glug into Filipino Chicken Adobo creates that sweet savoury glaze. You can use it for stir-fries, soups, barbecue sauces, glazes, marinades or simply on its own as a dressing or dipping sauce. It's that versatile!
Feeling inspired to try out some Southeast Asian recipes using ABC Sweet Soy Sauce? Check these out!