The art of Thai cuisine is diverse, flavoursome, complex and versatile. From the coastal south to the mountainous north, the selection of delicious street food, traditional dishes, and mouth-watering delights are nearly endless. But guess what? You too can prepare your favourite Thai specials in the comfort of your home, by discovering the unique ingredients that give your dishes the savoury and authentic Thai taste.
So, head to your nearest Asian grocery for these exciting, flavourful items, and start your own Thai kitchen!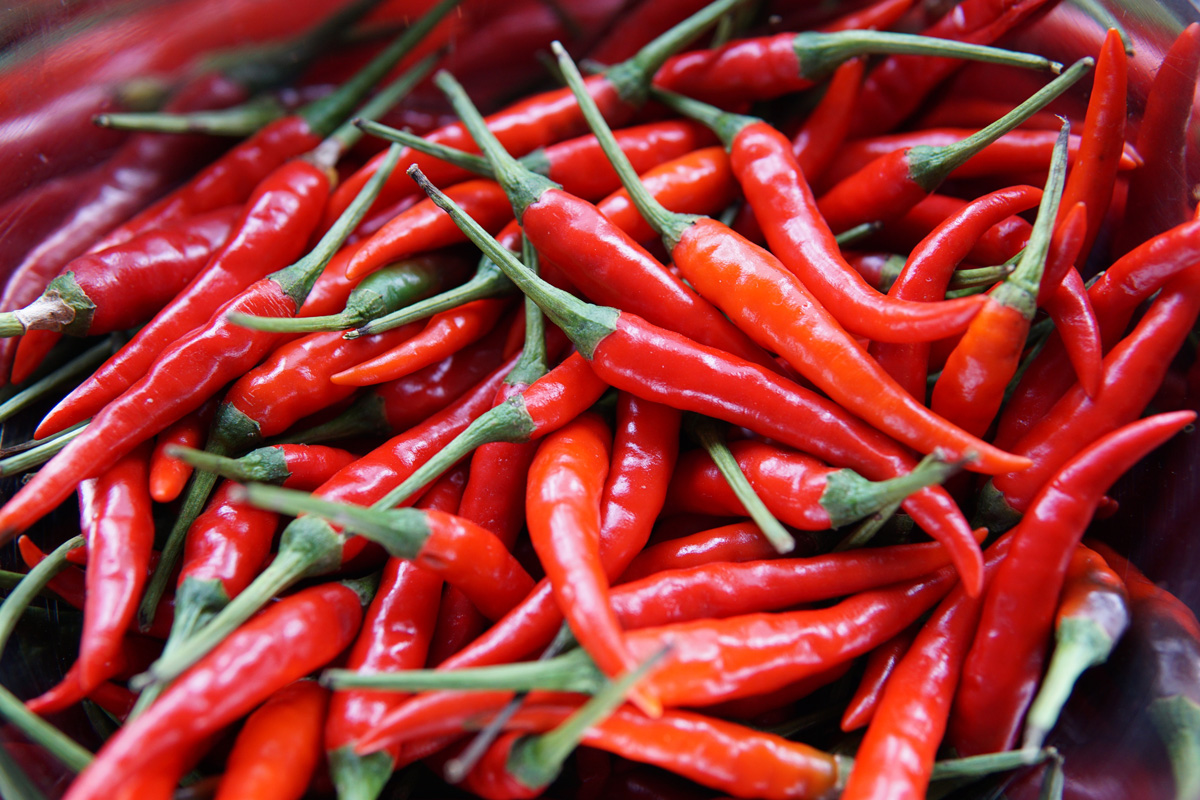 Chillies
Spiciness is an essential flavour in Thai cuisine, often in layers of piquant jolts to the tongue that enrich but never overpower the dish's tastes. Both fresh and dried chillies are used to achieve this feat. Tiny but flaming Bird's Eye chillies; and longer, but milder Phrik Daeng red chillies are the main types. These zesty darlings are used in soups, curries, salads and many stir-fry favourites. Fresh chillies are also mixed with fish sauce as one of the basic Thai table condiments.
For the dried chillies variety, long thin reds with curved tips called Prik Chi Fa or 'sky-pointing' chillies, commonly pounded to make curry paste. The thin, pinky-sized Phrik Haeng is hotter, tossed into stir-fries, mixed in curries, and used in Nam Prik Ta Daeng, a special chilli dip for smoked fish. Dried and roasted chilli flakes add more oomph to your dishes, ideal for extra seasoning while you eat.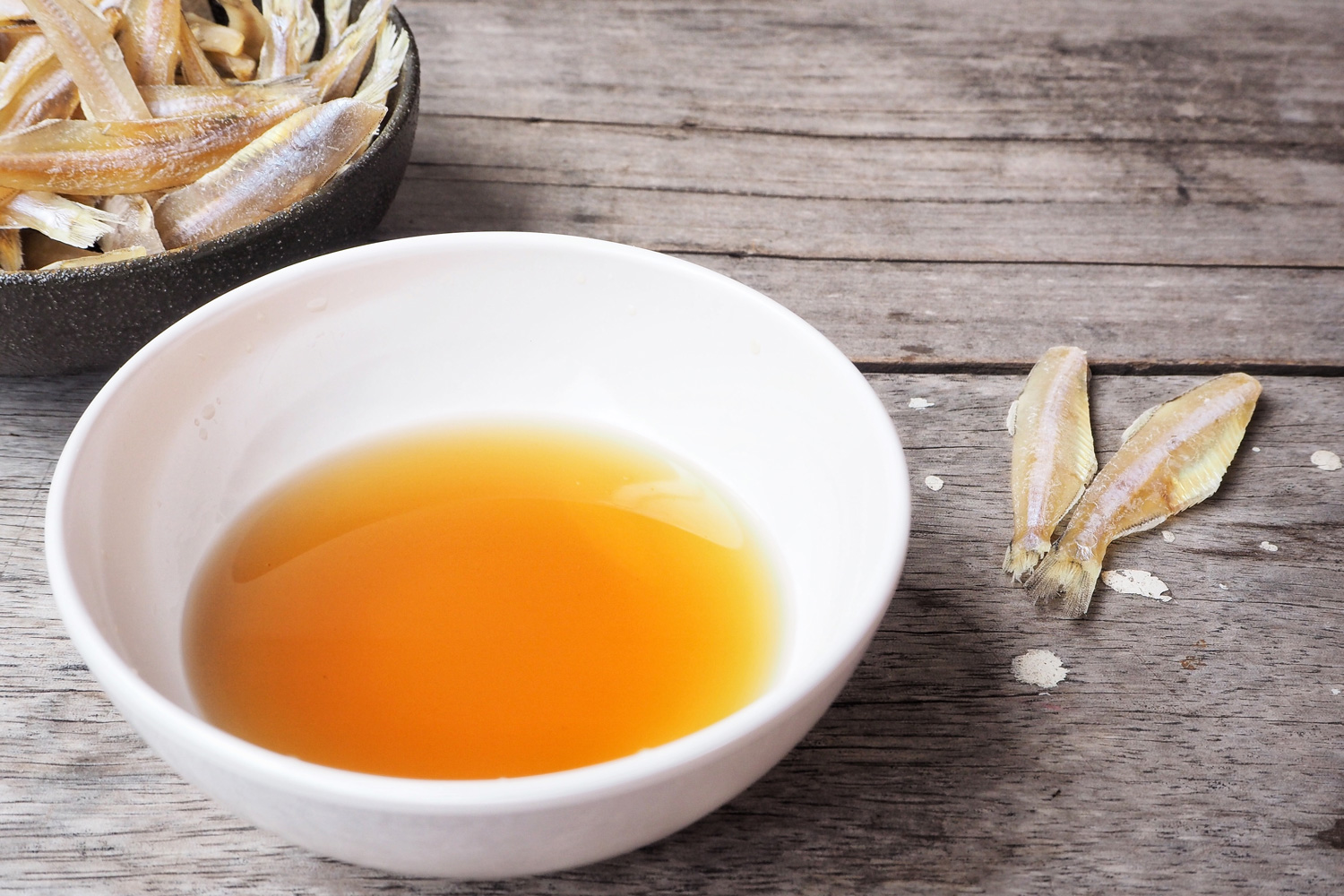 Fish sauce
Versatile with an umami taste, Nam Pla or fish sauce is made from a mixture of fermented anchovies, water and salt. This red-brown all-purpose seasoning sauce is used in almost all Thai dishes. A marinade for fish and meat, as well as a condiment mixed with fresh chillies. In Thailand, adding a little fish sauce to a meal is common. Don't like the fishy smell? Just add lime juice, and you're good to go.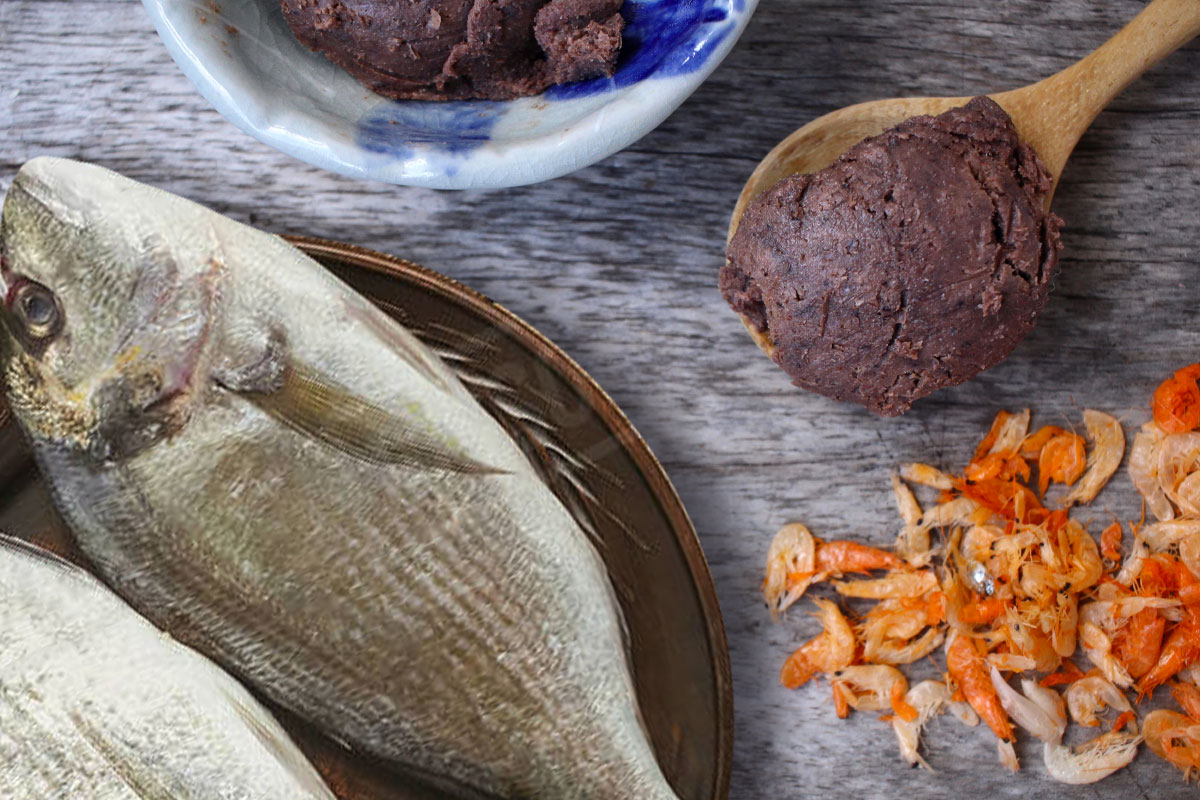 Dried Seafood
They smell funky, but when used properly, dried and preserved seafood are incredible flavour-boosters. Dried shrimps are pounded and mixed into curry pastes, and added to a green-papaya salad for a salty punch. Salted fish is chopped to tiny bits for stir-fry dishes. Shrimp paste is made by fermenting small shrimps with salt under the sun; packed in solid blocks or round containers - also great for stir-fries and curries. The smell is strong with this one, especially while cooking. So be sure to open your windows when shrimp paste is involved. The rich, savoury flavour is well-worth the 'endurance test'.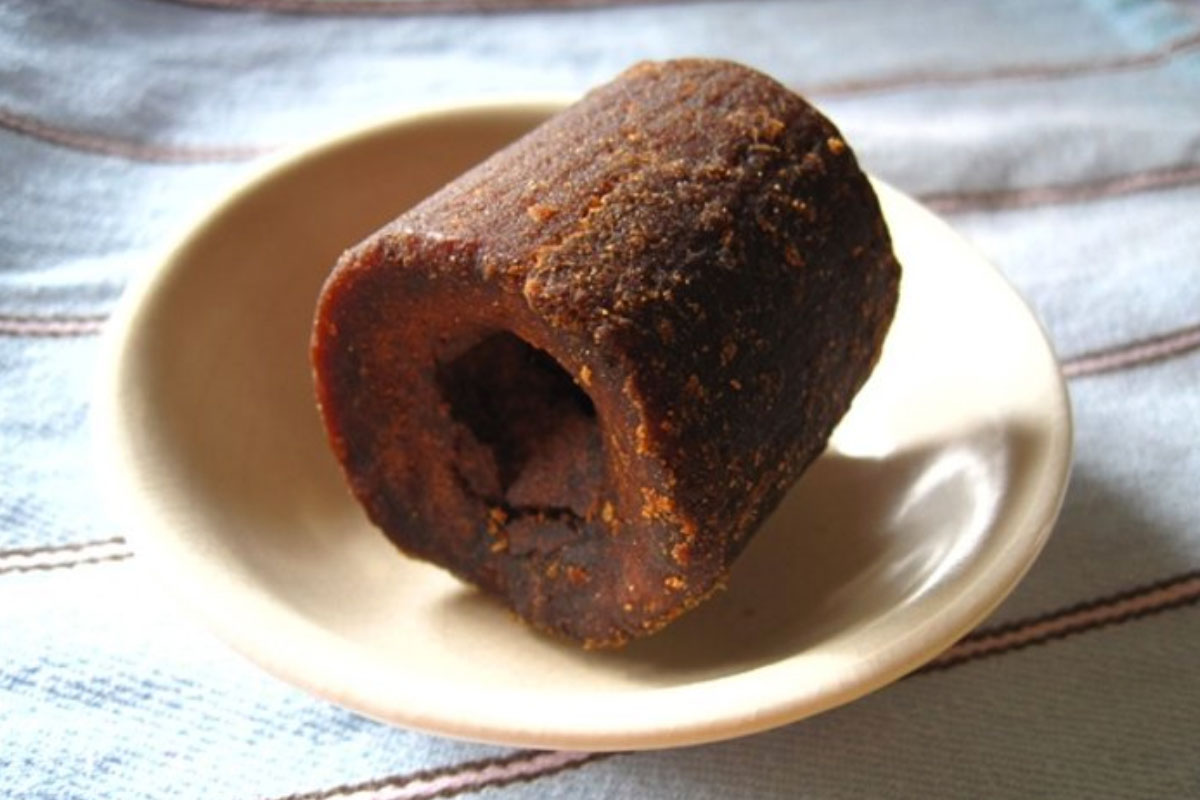 Palm Sugar
Sweetness is another core flavour in Thai food, not just for desserts, but to balance with the sour, spicy and salty elements in your dishes. Besides white sugar, Thai cooking also uses palm sugar — sap collected from Palmyra or coconut palm-tree flowers, and boiled to sugar; cooled into golden or brownish cakes and mounds. Firm but easy to cut. Less sweet but has a more complex flavour than other sugars; with a selection of tart, smoky, caramel or butterscotch tastes, according to their make and origin.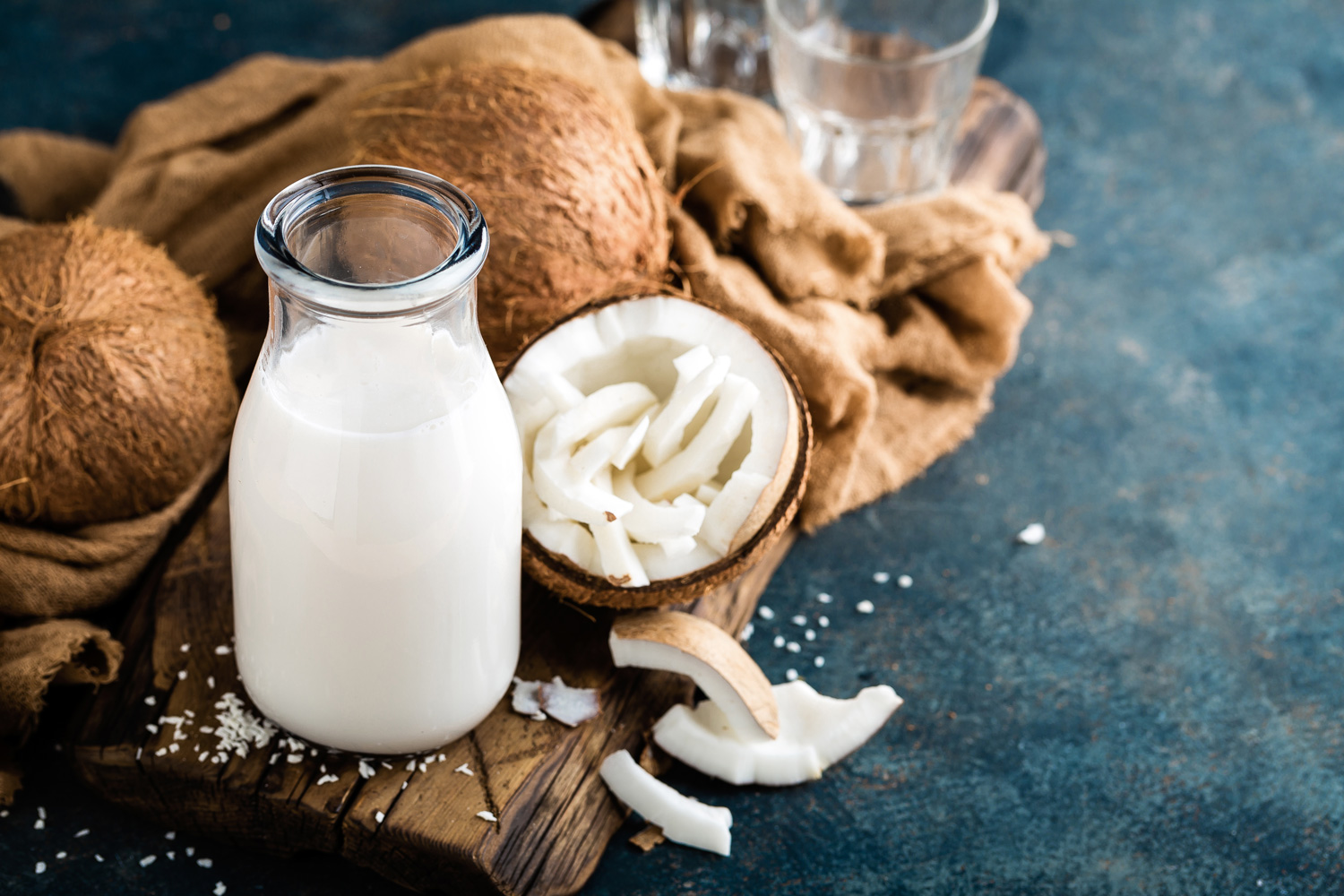 Coconut milk
Made from coconut meat pureed with water, coconut milk adds body, flavour, and texture to Thai curries, soups and desserts. Check out this deep-dive video on all you need to know about coconut milk.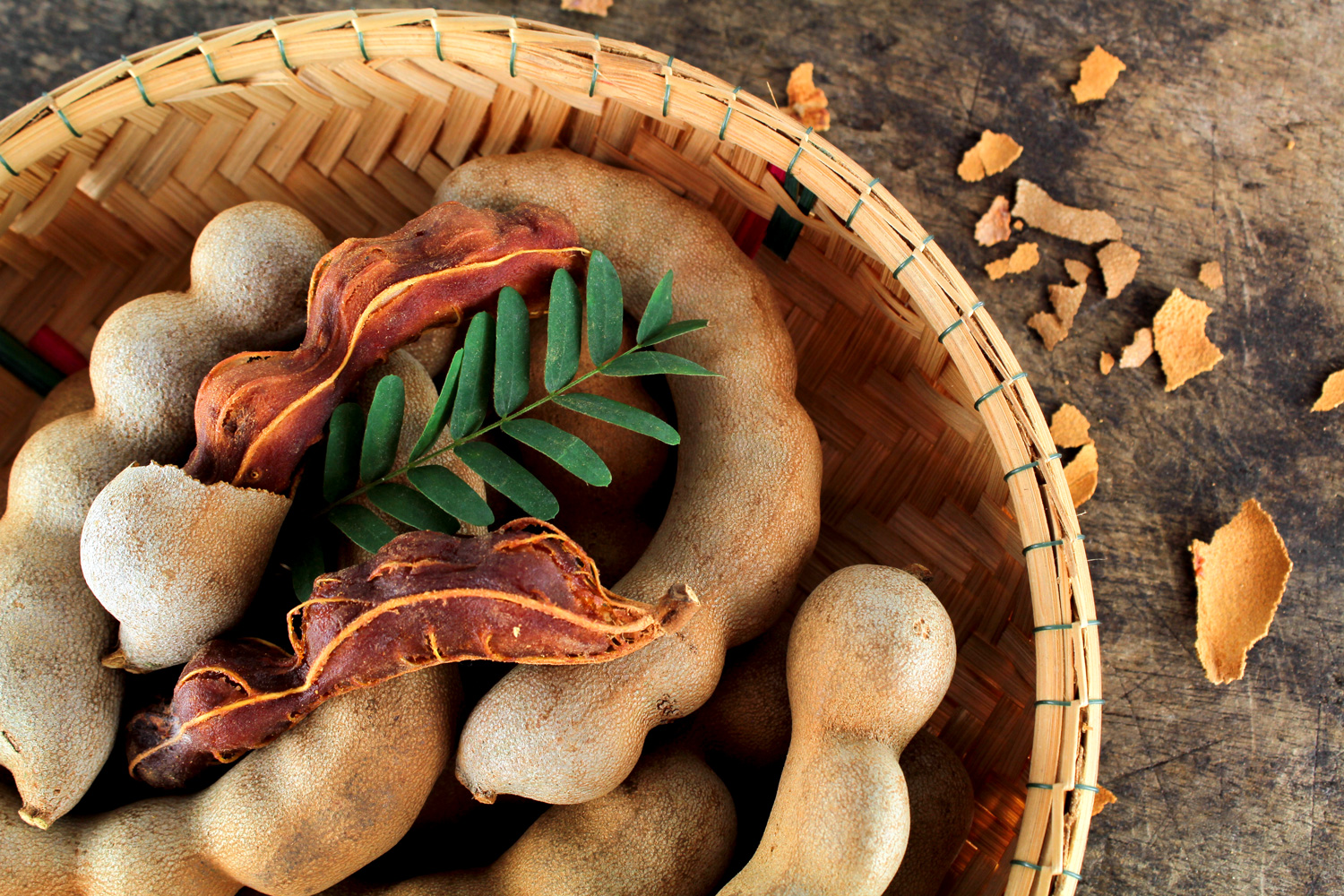 Tamarind pulp
Tamarind is a sour, dark and sticky pod-fruit. In Thailand, the fruits are removed from the pods, then the pulps are cleared of seeds, to be used in cooking. It has a sharp, sweet and citrusy flavour with notes of caramel. A taste-enhancer for savoury dishes, including the classic Pad Thai, Keong Som vegetable curry, and stir-fried tamarind shrimp or chicken.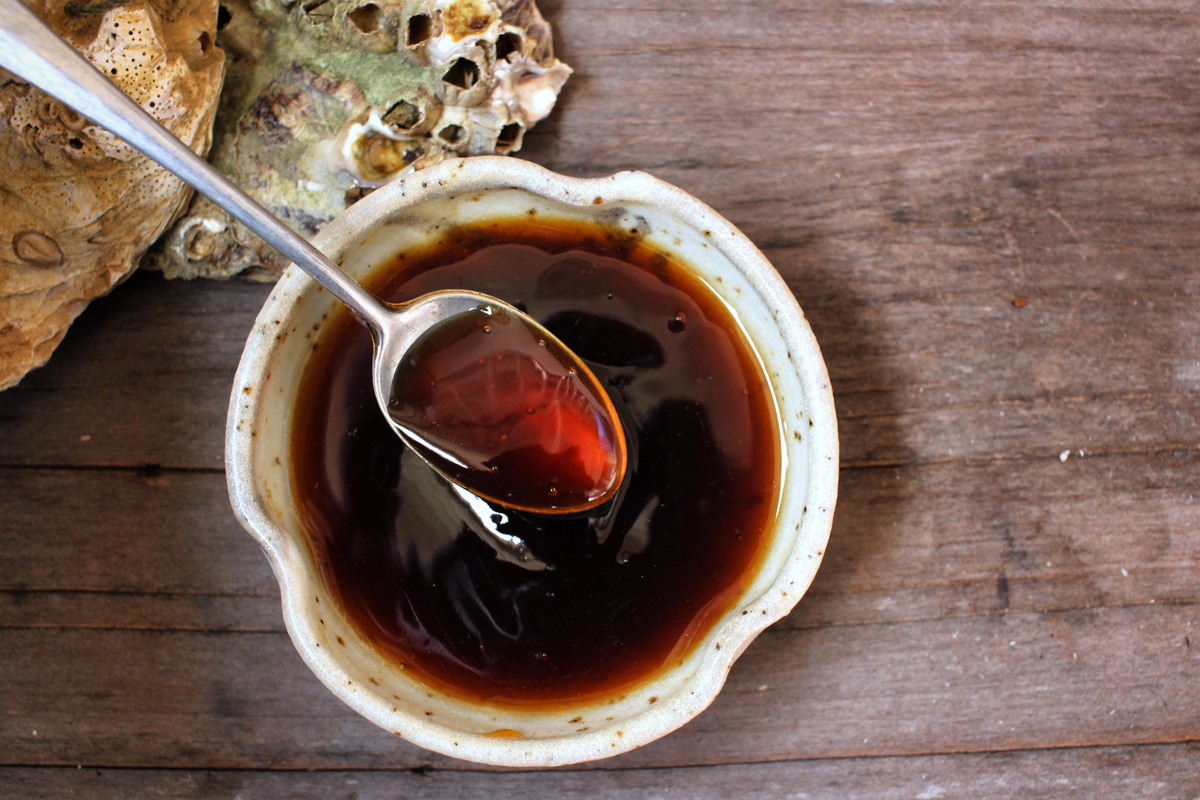 Sauces
There are several staple sauces in Thai cooking. Soy sauce is probably the basic; in Light, Dark Sweet and Dark variants. They are used mainly in stir-fries and mixed in dip sauces. While other Asian versions are salty, Thai soy sauce is slightly sweeter; adding a fresh taste dimension. The other stir-fry must-have is oyster sauce, perfect for meat, seafood and vegetables.
For the hot stuff, Sriracha is a unique Thai sauce made from chillies, distilled vinegar, garlic, sugar and salt; a superb dip sauce for seafood. Meanwhile, Nam Jim Kai or sweet chilli sauce tastes like its name: spicy and sweet; traditionally served with deep-fried fish cakes and grilled chicken.
If you want a shortcut recipe for your Thai curry, ready-made pastes and sauces are also available.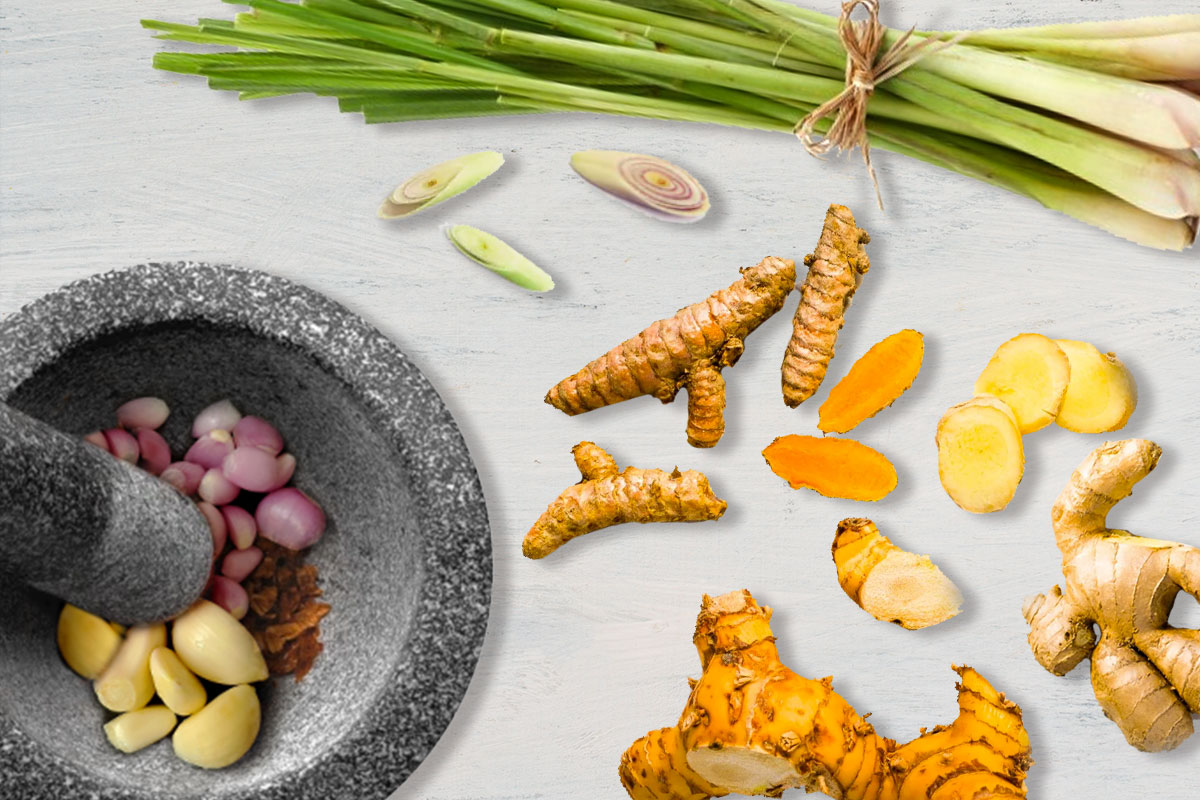 Aromatics
Fragrance defines Thai cooking as much as the flavours. So, aromatic ingredients are a must. Lemongrass is perhaps the most ubiquitous in Thai food, that gives a sharp acidic tinge – if you've tried Tom Yum before, you probably know the aroma. It's also used in curries and more.
Earthy and slightly bitter, turmeric root gives Thai yellow curry its sunny hue, and a peppery edge. Ginger and galangal provide a stronger 'heat' for stir-fries, soups and curries. But don't confuse the two: galangal has a citrusy, pine-like flavour; while ginger is more pungent and spicy with a bitter tinge. They are used in different dishes for their distinct aromas.
Shallot and garlic are counterparts to accentuate the taste of meats and vegetables and enrich the flavours of dip sauces and condiments. No Thai cooking is possible without them.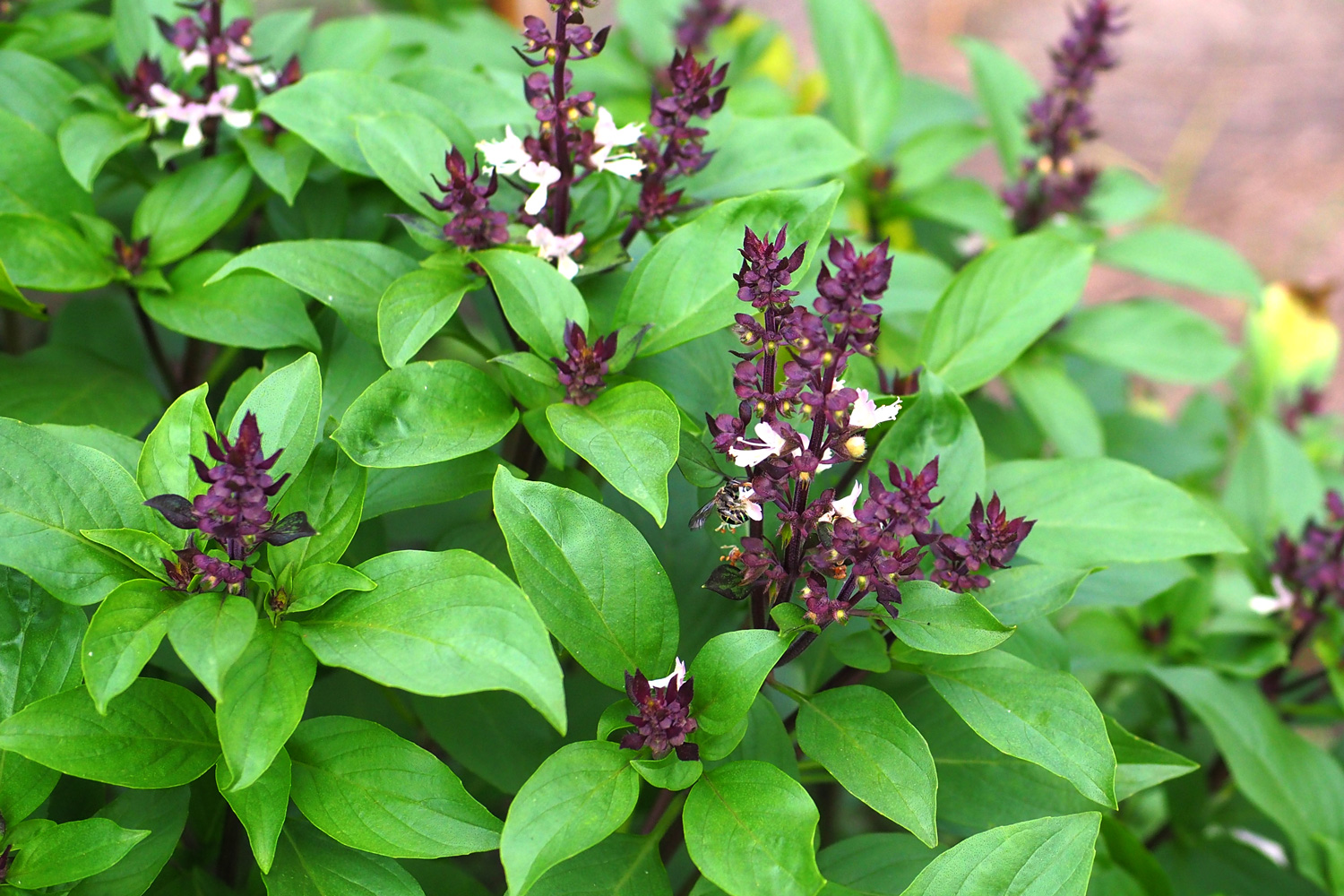 Herbs
Not all Thai dishes need fresh herbs, but the list of Thai cooking herbs is very long. So, let's focus on the staples used in stir-fries, desserts, soups and curries.
Slightly spicy, Thai sweet basil tastes like licorice and anise; a crucial ingredient for red and green curries. Lemon basil leaves are a must for a fish curry, and their seeds are used in desserts. Holy Basil has a clove-like fragrance and is better-suited for stir-fries.
Also known as Chinese parsley, coriander has a fresh lemony taste, used to garnish a variety of dishes; and irreplaceable in Tom Yum Goong. Meanwhile, in Northern Thai cooking, fresh dill is used to spruce up meat broths for curries and soups without coconut milk. Also refreshing is spearmint, ideal for Thai salads; as well as to nullify the 'muddy' taste of steamed fish and other seafood dishes.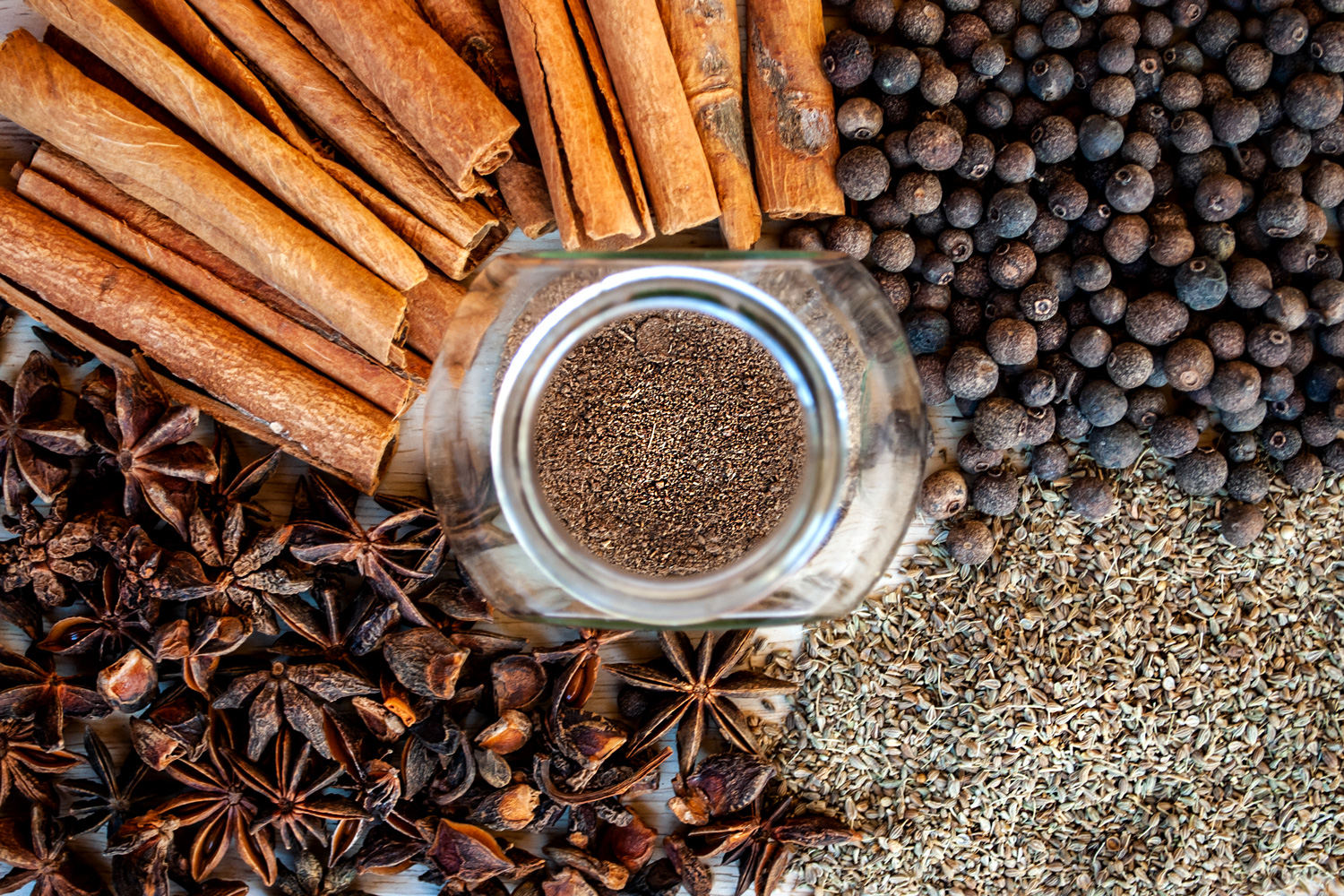 Spices
Spices do more than making a dish piquant or fiery. They enhance flavours, add layers and tones to the tastes, especially in Northern Thai cuisine. Fresh peppercorn gives the zest in stir-fries and certain curries, like the traditional Northern Thai spicy meat soup Kaeng Pa. Coriander seeds exude a nutty, spicy flavour when crushed, and are used in panang curry and green curry pastes. Fragrant cumin and nutmeg nuts are also curry-centric spices.
While every spice has its properties, Thai dishes often combine them to make specific flavours. Lap Lanna or minced meat salads from Northern Thailand uses a mix that includes all of the above, plus cloves, cinnamon, star anise and long pepper.