There's never just one flavour in any dish, especially when it comes to Asian cuisines. In fact, at the heart of most Asian culinary arts, is the blending of multiple ingredients to create balanced combinations, with often up to four or five base flavours that enrich or accentuate the natural yumminess of meats, veggies, seafood and even carbs like rice and noodles. That said, every dish usually has its own distinct prominent flavours, made with the deft use of unique herbs, spices, sauces, pastes and condiments.
Here are the most popular Asian flavour combos that are sure to allure, excite, and please your senses!
Spicy & Sweet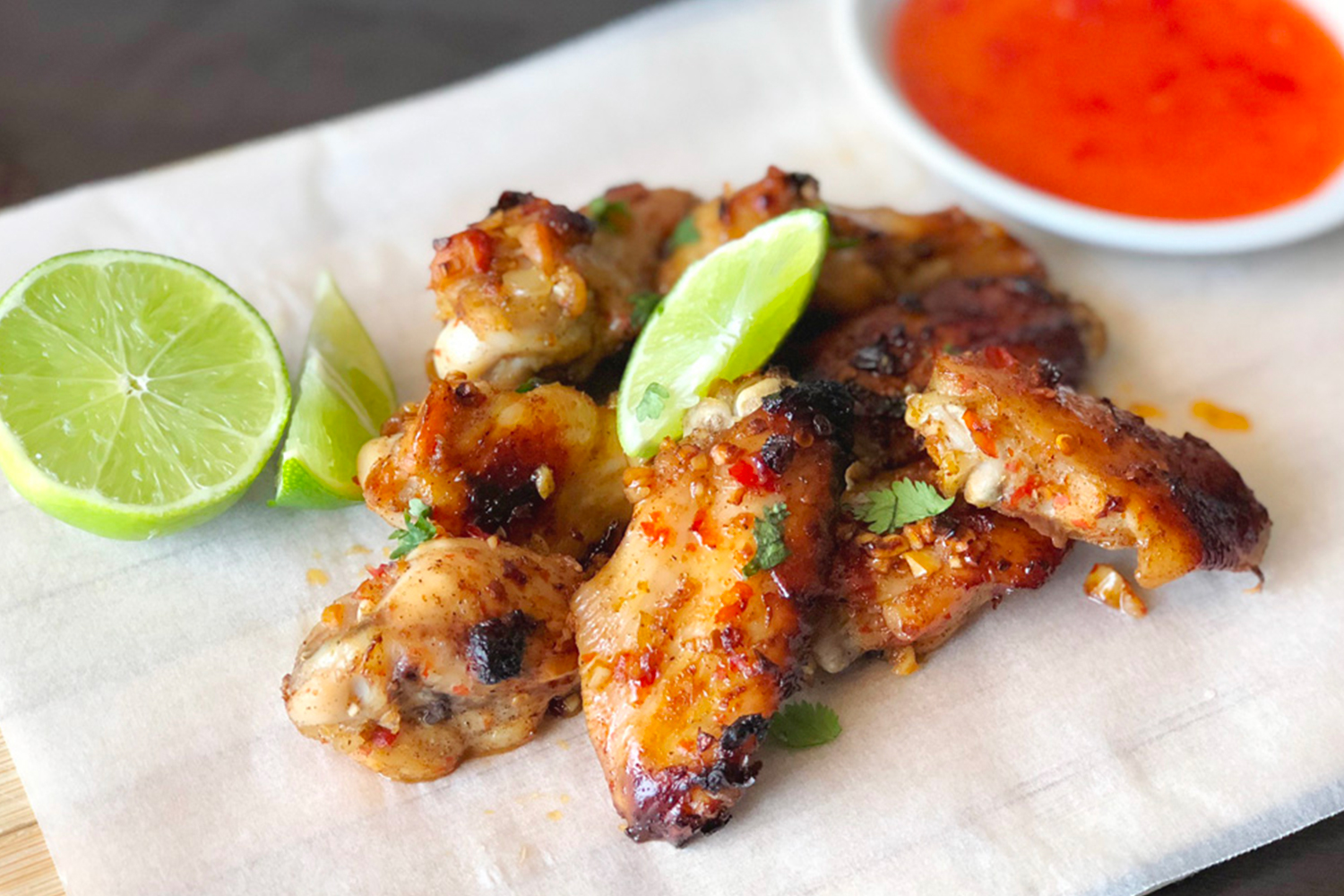 Southeast Asian cuisines often feature spicy ingredients like chilli, galangal and ginger; tempered with sweeteners like palm sugar, pandan, coconut and honey. There are even pre-made sauces that give an instant spicy-sweet boost, like in this finger-licking yummy chicken wings delight, marinated with Thai sweet chilli sauce. Another fabulous barbie marinade is Thai Sriracha hot sauce combined with honey, delicious for all your favourite meat cuts.
Seafood is awesome with this flavour combo, too. In this air-fried Thai special, the prawns' succulent taste and tender texture are enriched with flaming bird's eye chillies, black pepper and hot chilli powder; and tempered with honey and sweet soy sauce.
For Koreans, Gochujang fermented soy chilli paste, and Gochugaru chilli powder makes their unique spicy flavour. In the classic stir-fried rice cake Tteokbokki, the heat is balanced with corn syrup and sugar. Meanwhile, Gochujang tempered with honey and brown sugar is a wonderful marinade for Korean fried chicken, giving its unique fiery-sweet excitement.
Spicy & Sour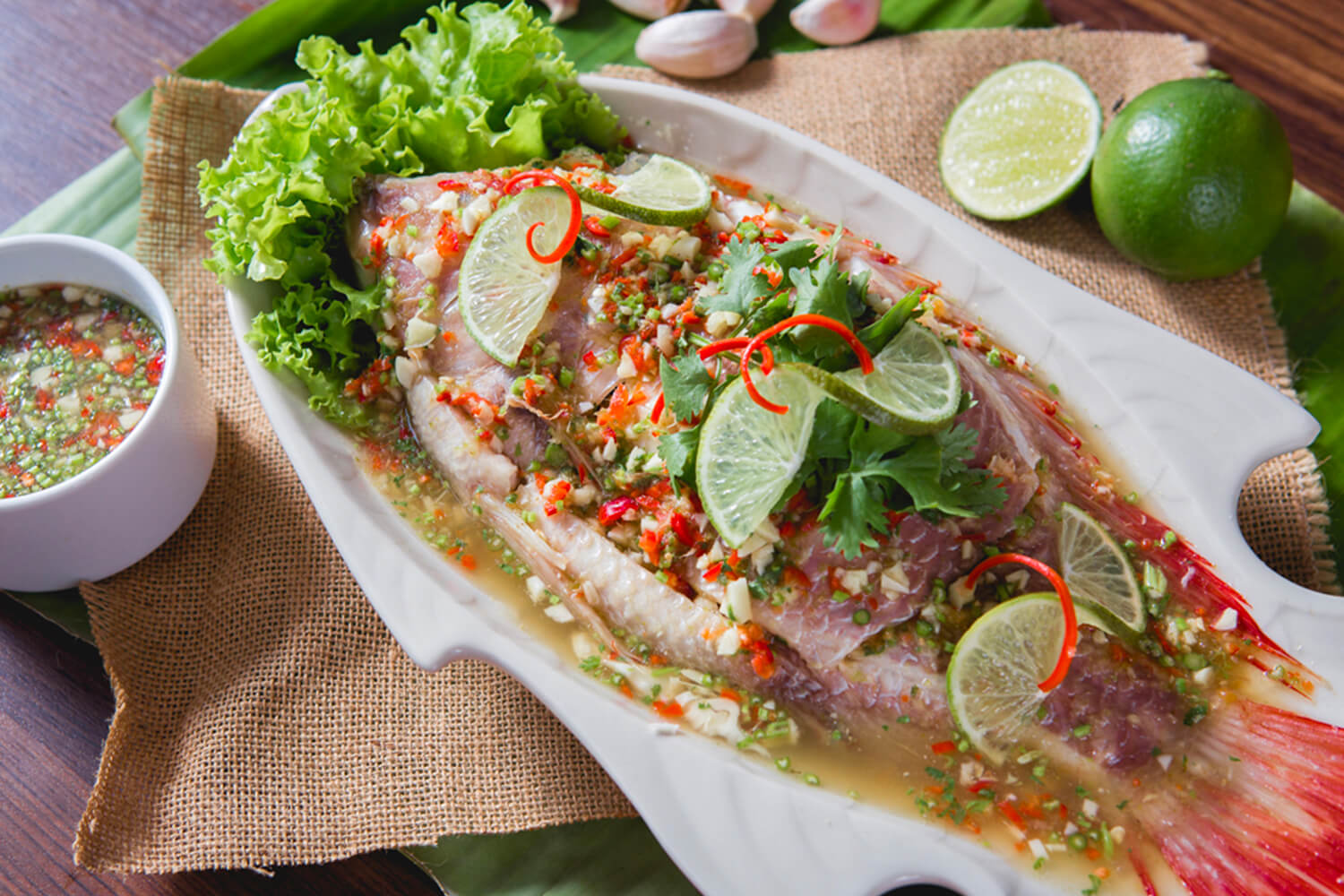 Southeast Asians love seafood. But more than the spicy-sweet combo mentioned above, cooking seafood spicy and sour is actually most favoured. This is because sour ingredients like lime juice, assam and tamarind remove the fishy undertones, while also tempering the spicy ingredients. Together, they elevate your seafood's natural flavours with pizzazz!
Chilli and lime juice are the Thai go-to for this combo. Enjoy a delicious barbecued prawn skewer, wholesome steamed fish, or the iconic Tom Yum seafood soup.
In Vietnamese and Malaysian cuisines, chilli and tamarind makes the combo. Indulge in the spicy-sour richness of Vietnamese-style pan-fried crab. Or enjoy the appetizing flavour bomb of traditional Malaysian fish curry.
Savoury & Sweet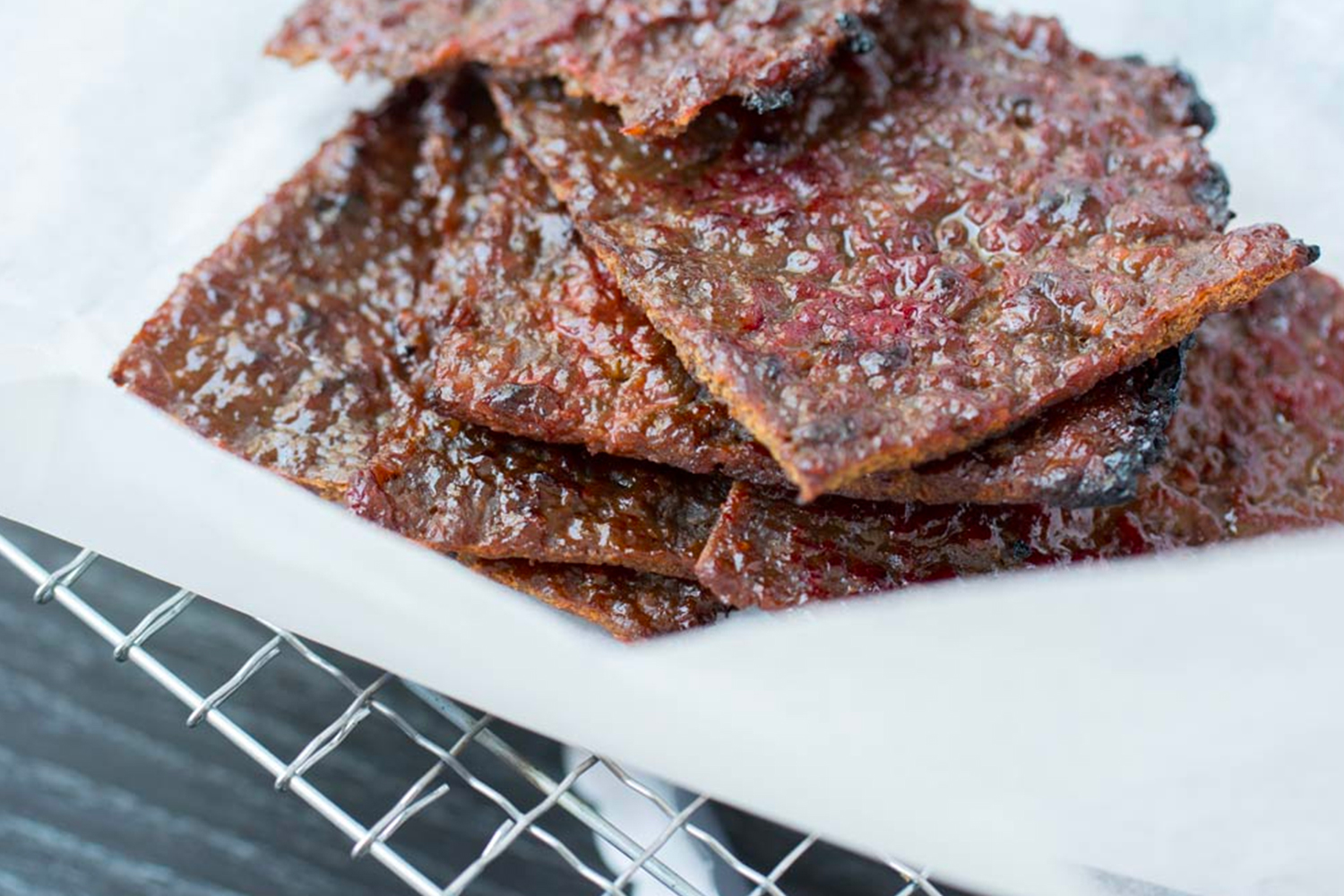 In ancient Asia, salt was a major ingredient to preserve meats; and so, meat dishes today are still commonly cooked to a savoury taste, combined with other flavours.
The Chinese have a special love for savoury-sweetness in meaty delights, like the Lunar New Year pork jerky snack, bak kwa. Thin sheets of minced pork coated with dark soy sauce, five-spice powder and Shaoxing wine, mixed with sugar, salt and honey; roasted to chewy-brown texture, with a tantalizing savoury-sweet aroma and flavour.
For this divine pork belly salad, soy sauce and honey caramelise into a rich, mouth-watering combo that blends into the meat; drizzled with roasted sesame dressing for extra yummy fragrance.
However, Malaysian desserts often flip the combo to favour sweetness over savoury. This traditional Onde-onde is glutinous rice and sweet potato dough, balled with palm sugar and salt filling, then steam-cooked and coated with grated coconut. At first bite, the smoky sweetness will burst in your mouth, and the savoury aftertaste lingers as you chew. For a cooling icy dessert, the Malaysian Cendol treat is flavoured with a sweet syrup mixed with a pinch of salt.
Sweet & Sour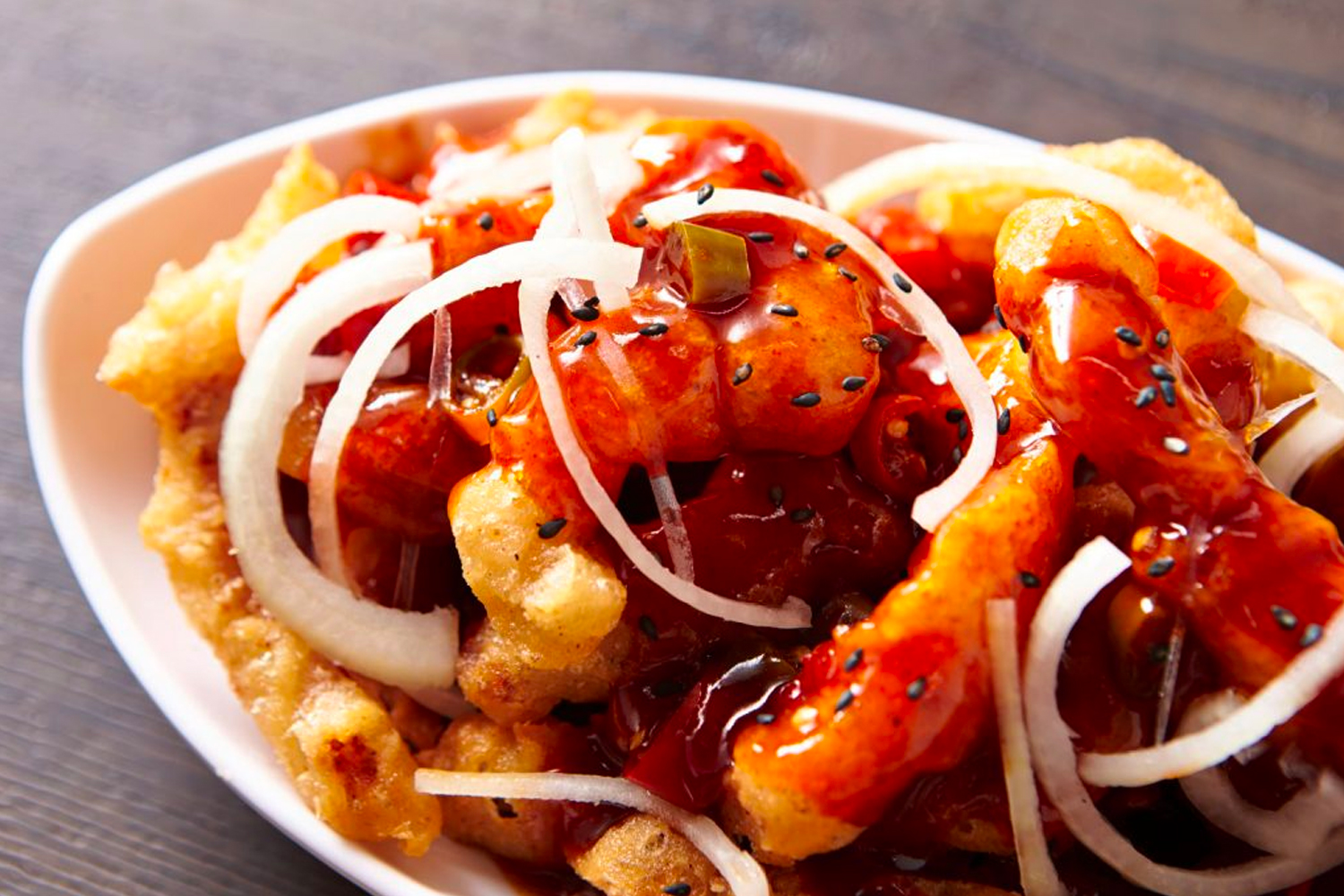 Meats are marvellous with a sweet-sour combo as well. Proven by the worldwide popularity of Chinese sweet-sour pork (or chicken). Brown sugar provides the sweetness, enhanced with pineapple syrup, and mixed with ketchup and cider or rice vinegar for the sour. A perfect sauce blend for the pan-fried meat, marinated with soy sauce, Shaoxing wine and sesame oil. Always a pleasure to enjoy with rice.
The Korean version simplifies the sauce mix to sugar, soy sauce, and vinegar, with water and sesame oil. But no less yummy and delightful.
Another all-time favourite is lemon chicken. Marinated with soy sauce and Shaoxing wine, with a sauce mix of fresh lemon juice, sugar, and plum sauce, thickened with cornstarch. A sweet-sour wonder dish with tender succulent meat and a citrusy tinge.
You can also easily make your own sweet-sour sauce as a condiment for any dish.
Aromatic & Sweet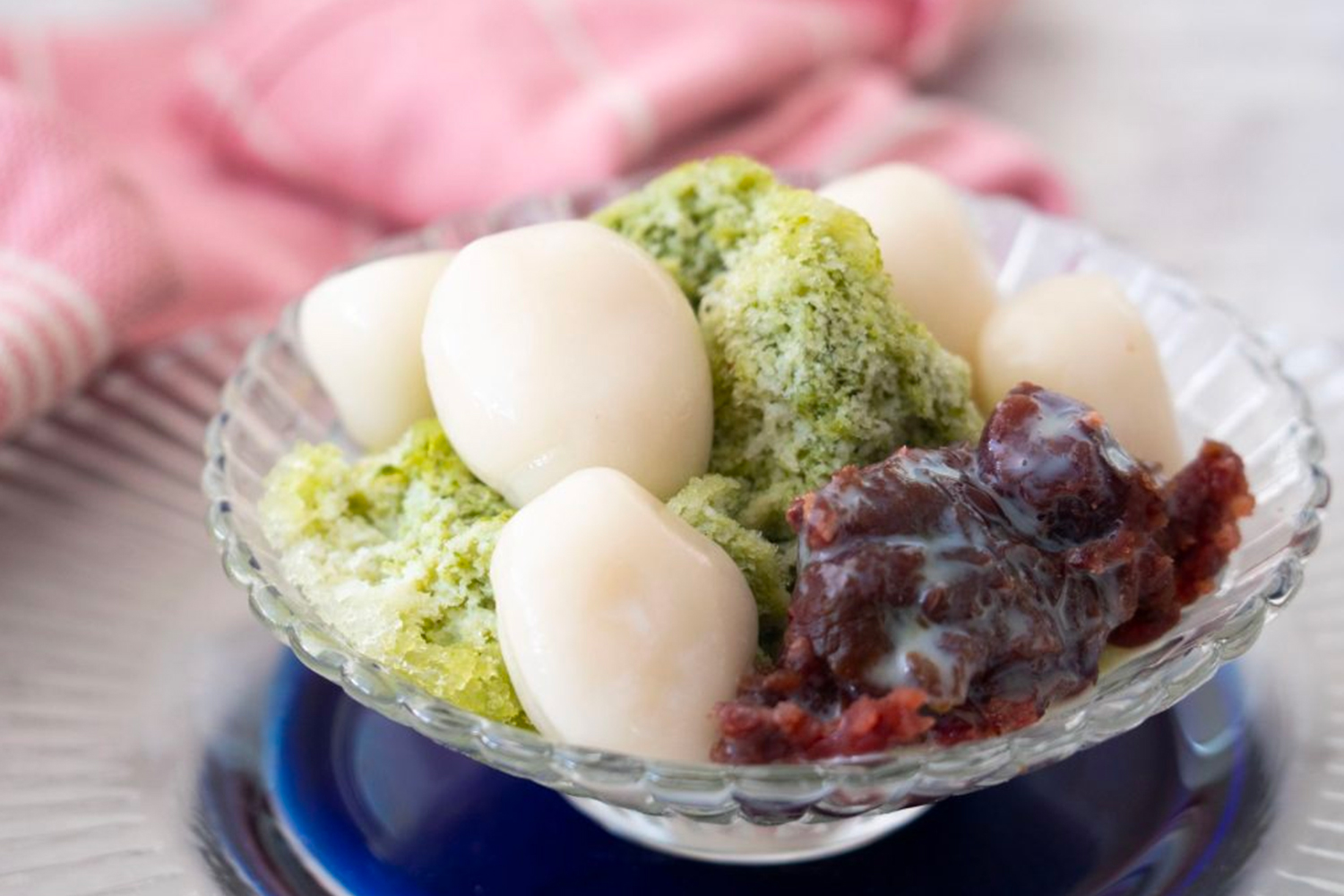 Boost sweet flavours with aromatic ingredients, especially in desserts. For Southeast Asians, coconut juice, shredded, grated or pureed coconut flesh provide a natural fruity-sweetness, enliven by the vanilla-fragrance of Pandan. Just have a taste of the tender chewy Pandan coconut buttons with syrup; and the amazing Dadar Gulung crepe with sweet flaky filling. Or, have a fun family time with a creamy Thai jelly!
For the Japanese, fragrant matcha is frequently paired with nutty-sweet red beans. From the traditional Mochi and Kakigori shaved ice dessert, to the tasty matcha latte with red beans.
The aromatic sweet combo works with meat dishes too. Honey is already a common marinade ingredient for barbecues. But combined with fragrant sesame seeds, you can cook up this pan-fried chicken goodie with a deep meaty sweet.
Umami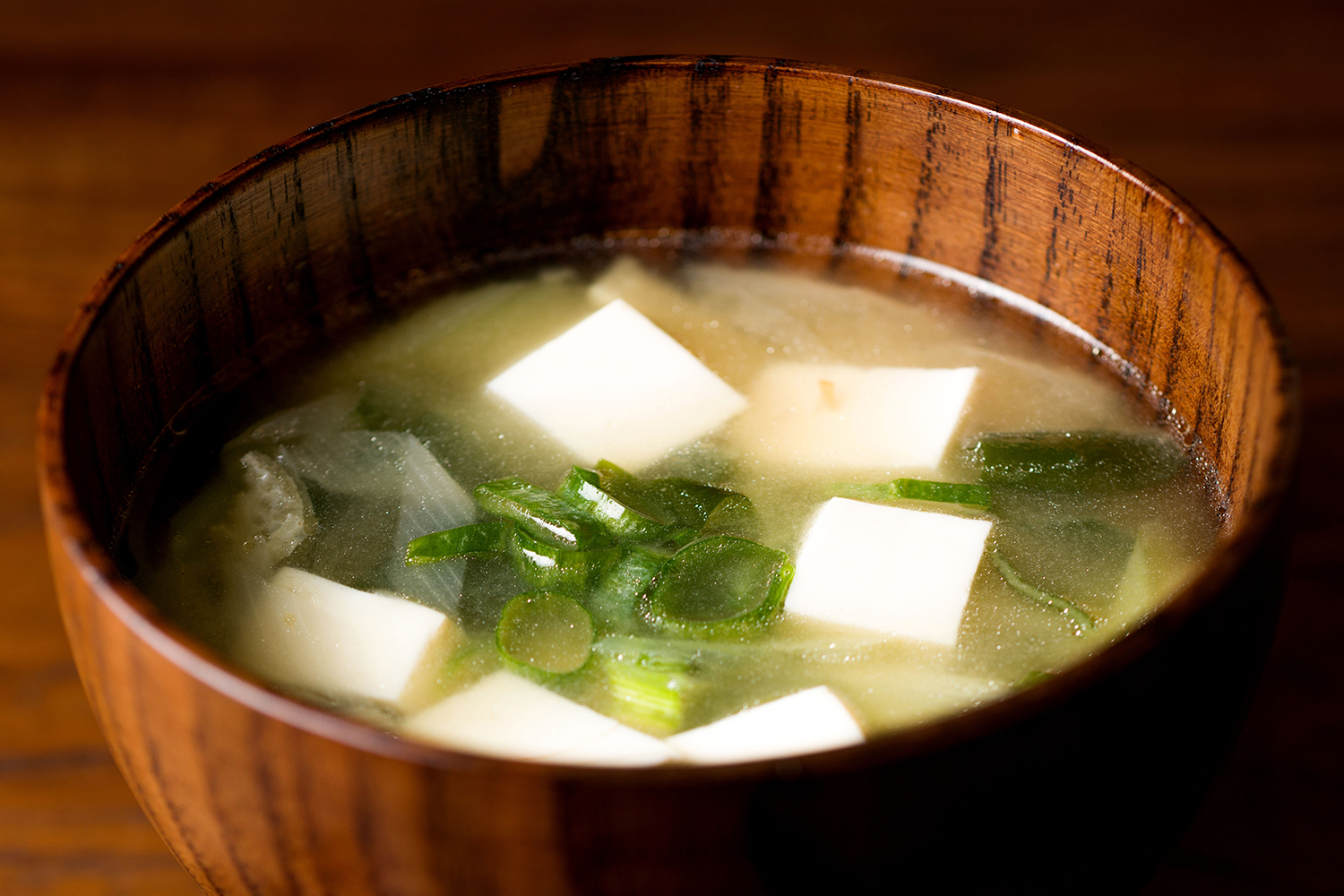 The 'Fifth Flavour' in Japanese cuisine, umami is the complex and soothing savouriness found in dried or fermented foods, mushrooms and seaweed, as well as seasoned meats and seafood. The base flavour of Japanese kombu stock, miso, and fish sauce.
But you can also achieve umami for any dish, including veggies, with the balanced use of soy sauce, with basic herbs and spices or premade 'composite' ingredients, like five-spice powder, oyster sauce and XO sauce. These umami ingredients are instant flavour boosters and can be incorporated with all the combos mentioned above.
More Flavour Tips
Want to level up your flavouring knowledge? Come learn how Thai chefs do it!