If you've ever travelled around Asian cities, you've probably noticed there's food to discover and enjoy, no matter day or night. Even way past dinnertime, you can still find diners, restaurants, hawker centres and street food markets ready to serve you a plethora of yummy delights.
Some food spots actually open from late night till dawn, especially in tropical Southeast Asian cities such as Bangkok, Singapore, Kuala Lumpur and Jakarta – to cater for nightshift workers, tourists, and anyone who find themselves awake and hungry during these hours. You'll also have a choice of cosy, quiet vibes, or lively colourful settings.
So, let's take a brief stroll through the myriad late-night food scenes across Asia!
Korea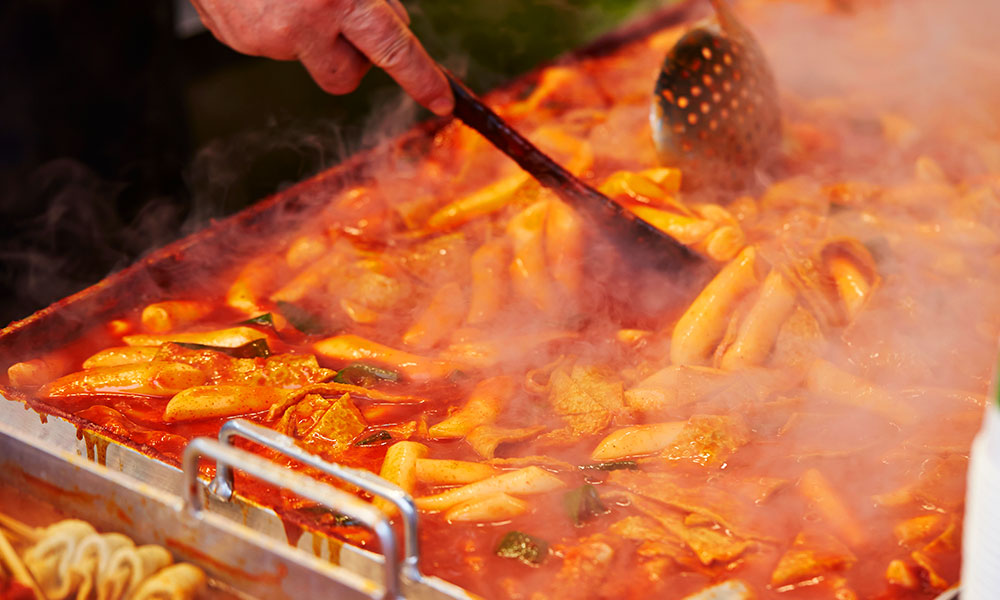 Yasik in Korean means 'food eaten in the middle of the night after dinner'. These include home-cooked munchies, snacks to go with alcohol drinks, grilled treats and more. You can find them at night markets, pubs and late-night diners. Popular favourites include ramen soup, fried chicken (spicy, sweet or umami), Jokbal pig trotters (cooked with soy sauce, ginger, garlic and rice wine), Bossam pork belly, spicy sweet Tteokbokki steamed rice cakes, roasted sweet potatoes, the bao-like Hoppang with sweet red bean paste filling, Gimbap rolls, and Memilmuk buckwheat jelly.
Japan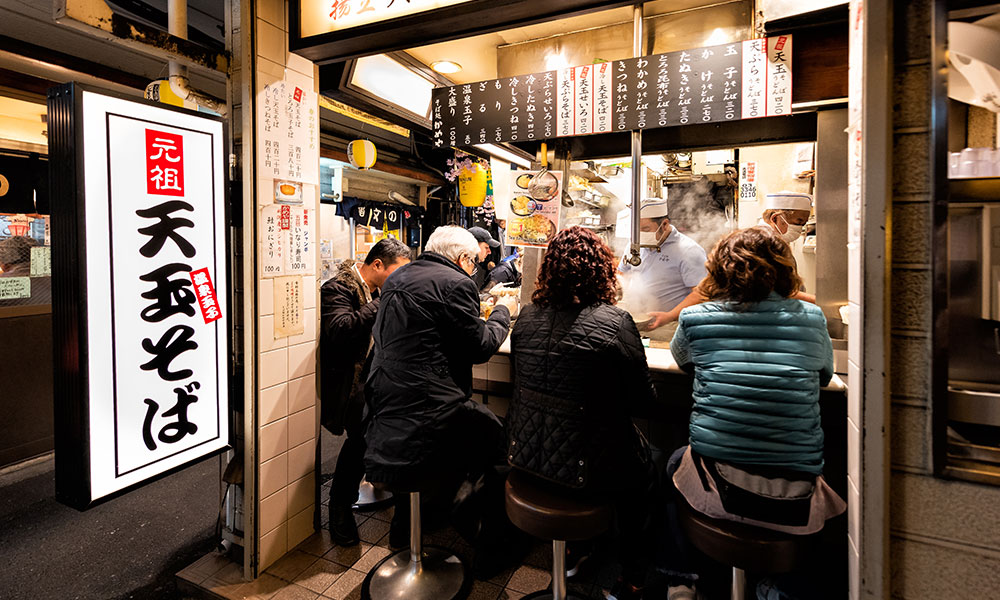 Unlike other Asian countries, night markets aren't quite a thing in Japan. But they do have night diners and Izakaya bars – where Japanese go to unwind with their friends and colleagues after work. They'd sit on a tatami mat around a low table, and enjoy a full traditional service, beginning with a wet towel to clean their hands, followed by a serving of appetizers, snacks, grilled meats and seafood, fried treats, rice bowl and ramen. As you might imagine, with so much food to share, these gatherings can go on well past midnight.
There are also the summertime Yatai street stalls, often built and designed like mini pavilions with a bar table that surrounds the chef. So you can watch as they make your sizzling bowl of ramen, fried and grilled foods, sushi, or other snacks, treats, and small portion meal dishes. Yatai offers a sense of community and togetherness as strangers and friends alike sit side by side to enjoy the food.
China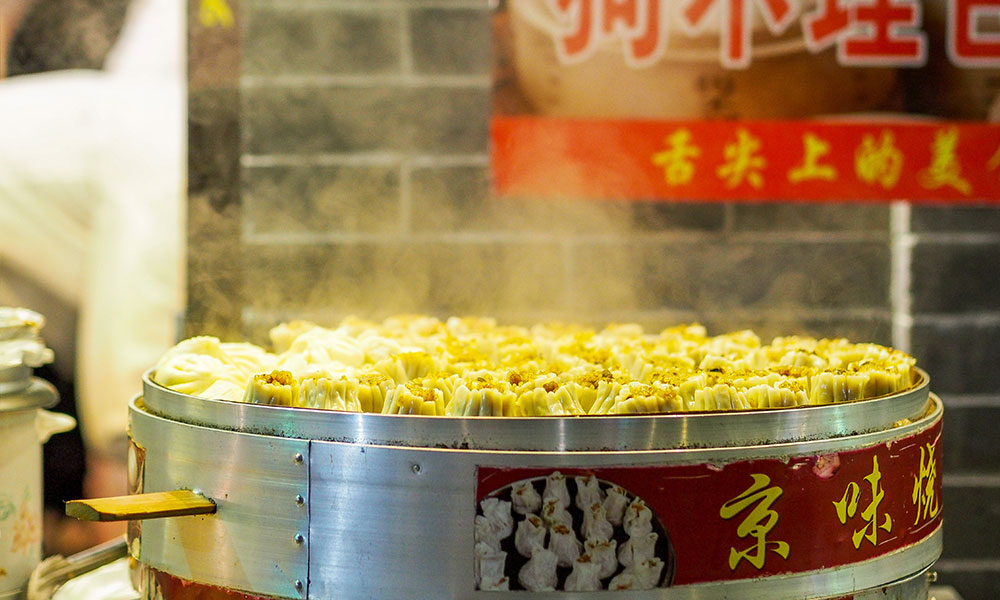 Chinese cuisine is among the most complex and diverse in the world. Every region, province, city and town have their own long list of local flavours. Broadly speaking, most daytime foods you can find in any Chinese city are usually also available at night. Depending on where you are, diners, street hawkers and markets may open well past midnight. Common supper foods include dim sum, stir-fried noodles, dessert soups, dumplings, deep-fried snacks, and many, many more. Want to make some at home? Check out our Chinese light meal recipes collection!
Thailand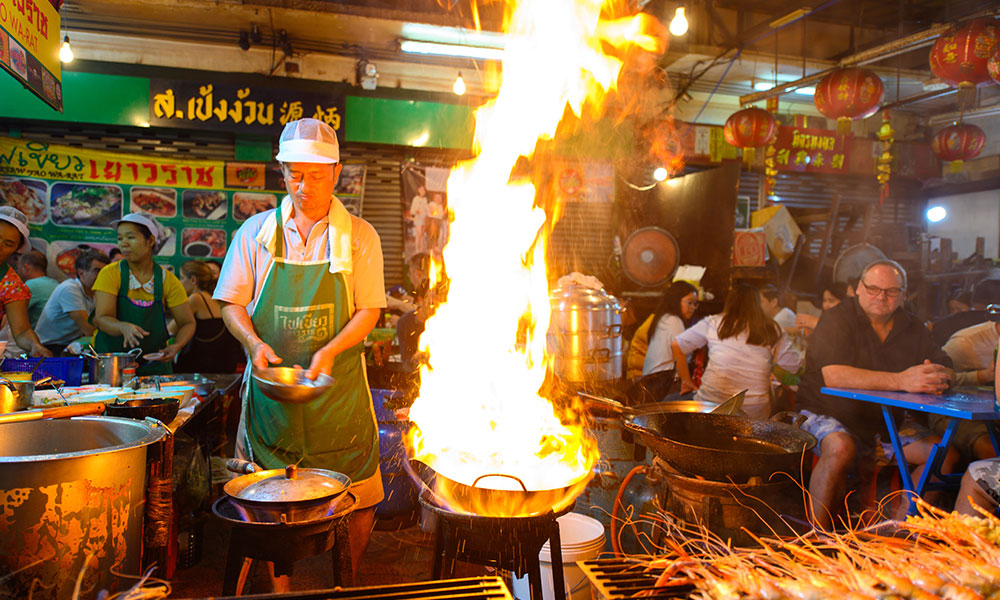 Thai street food culture is well-known and well-loved. Their plethora of amazing gastronomic delights are almost round-the-clock available to savour. From street vendors to the many night markets and eateries, you'll never run out of options to try. Come check out 14 of our favourites!
Malaysia
Malaysian cuisine can be broadly divided into Malay, Chinese and Indian foods, with many crossovers and adaptations among each other. For example, Laksa and Kuih are the quintessential wonders that combine the cooking traditions of different local cultures. When it comes to late night munchies, mamak food is the most popular among all Malaysians – roti, curries, stir-fried noodles, and tandoori roast chicken; with tea, coffee, syrup or fruit juice. Satay is the Malay supper favourite, as well as street vendors that serve exclusively Ramlee burgers – a local meat patty brand, cooked on a flat-top grill with a blend of soy sauce, barbecue sauce and pepper; then lathered with chilli sauce and black pepper sauce. There's also the Ikan Bakar grilled fish – spicy, bracing and umami. For the Chinese, light stir-fries such as Char Kuey Teow, soupy noodles, Malaysian style dim sum, Lok-Lok hot pot, and the warm, soothing and umami Bak Kut Teh.
More street food for your late-night treats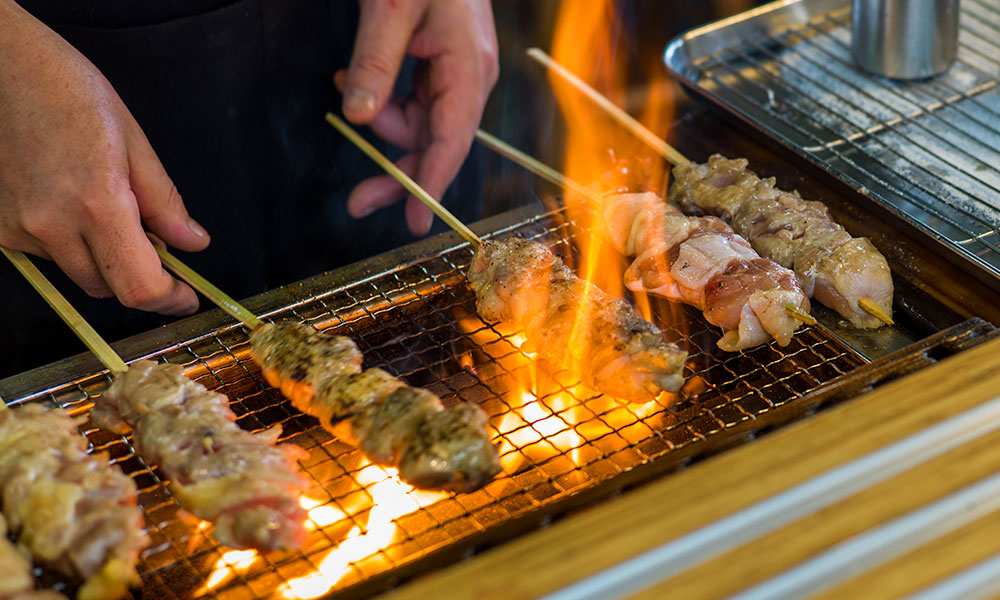 Not travelling to Asia anytime soon? No worries. Whether you're working late, partying late or just feel like staying up, Southeast Asian street foods are perfect to satiate your midnight cravings. Here are 20 delicious recipes for you to savour at home!