Who could resist a quick order of fast food every now and then? Easy, affordable, and tasty. No wonder, it is a staple for those looking for a fuss-free meal. However, whenever someone mentions fast food, the first dishes that come to mind are the usual suspects, burgers with a side of fries, pizza, or kebab.
When it comes to fast food, Asian dishes rarely get a mention outside Asia. It is not as though Asians have not invented fast foods. In fact, there are a variety of street dishes from across Asia. Here are 9 dishes that are considered 'fast food' by the locals.
Chinese – Dumplings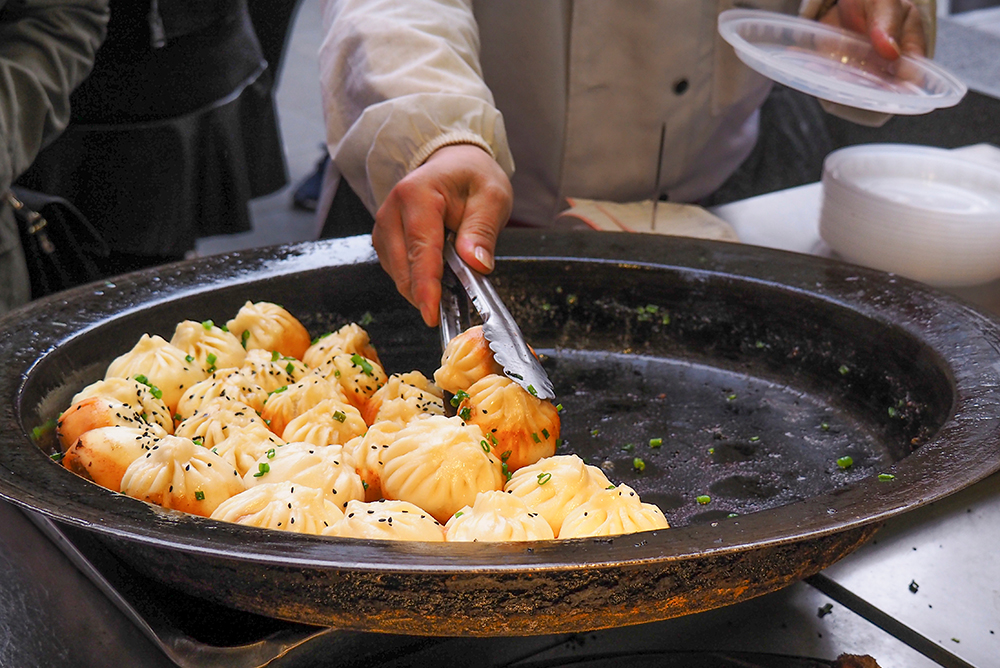 You can have it boiled, steamed, or pan-fried. Packed with minced meat, fish, or even gravy. Regardless of your preference, Chinese dumplings are guaranteed to give you a mouthful of flavour, making it awesome as a quick bite.
Having been a fixture in Chinese cuisine for more than a millennia, there is a huge variety of dumpling recipes out there to savour. In fact, its popularity has seen some interesting variations crop up in other Asian cuisines. Some dumplings, like the Japanese Gyoza, can trace their origins back to this staple of Chinese cuisine.
Since each dumpling is its own bite-sized serving, you can cook up a batch as a starter dish, a whole meal by itself, or something to eat on the go!
Try this Chinese dumplings recipe for a hearty meal.
Japanese – Ramen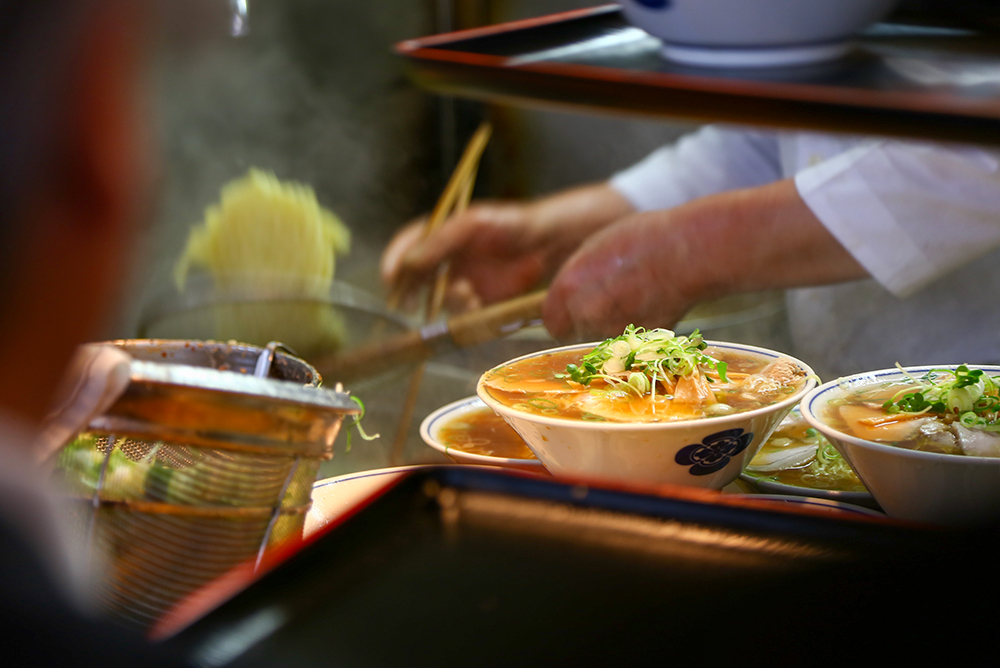 Nowadays the word 'ramen' has become a broad generalisation of those packets of instant noodles you see in the Asian food aisle. That description couldn't be any further from the truth, as those packets are known as 'instant ramen'.
Ramen is Japanese for 'pulled noodles', and it refers to the yellow and stringy wheat noodles used in the soupy dish. Where instant ramen uses desiccated ingredients that are quick to cook, traditional ramen uses fresh ingredients that can take longer to prepare, particularly when it comes to the broth.
Make no mistake, instant ramen is a great pick-me-up snack when you are in a hurry. However, nothing that can be prepared in an instant can be as good as the real deal. That's why you haven't had real ramen till you have one prepared in the authentic Japanese way.
Here is how to cook a bowl of Tokyo Shoyu Ramen.
Vietnamese – Bánh mì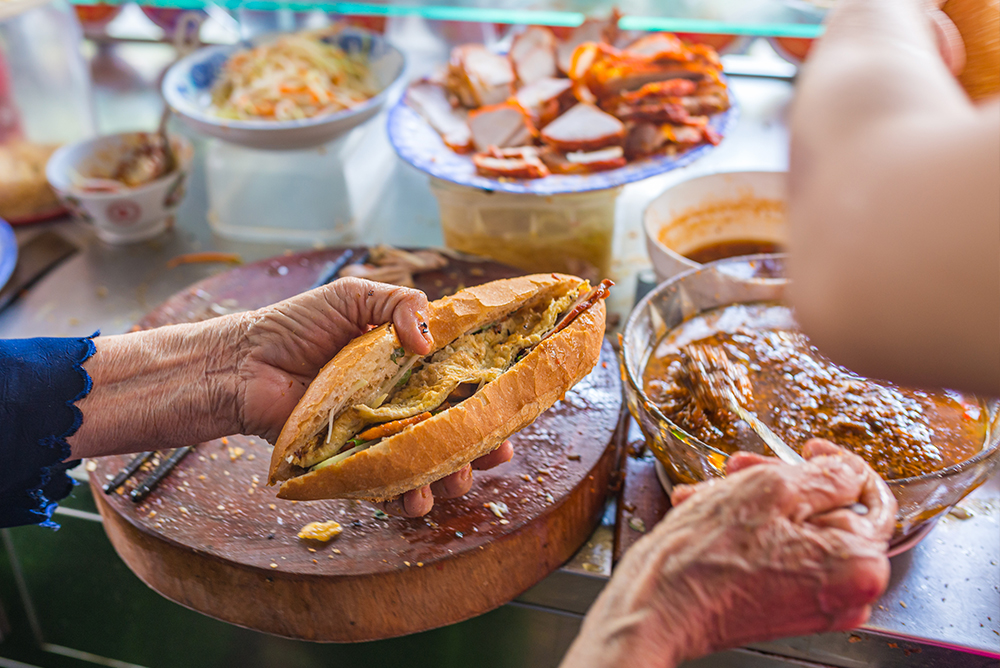 Europe's 'fast food' – the humble sandwich – hasn't exactly caught on with the rest of the world. Except when it comes to the Vietnamese, where their shared history with the French birthed a local variation known as bánh mì.
Bánh mì literally means 'bread' in Vietnamese, though it can be more accurately described as a baguette sandwich, as it uses the crusty French pastry instead of sliced bread.
Unlike your average sandwich composed of cold cut meats, cheese, and eggs, bánh mì adopts several Asian favourites – with slabs of crispy roast pork and fish sauce, or liver pâté with mayonnaise. Exquisite!
Have a go at making your own bánh mì.
Thai – Pad Thai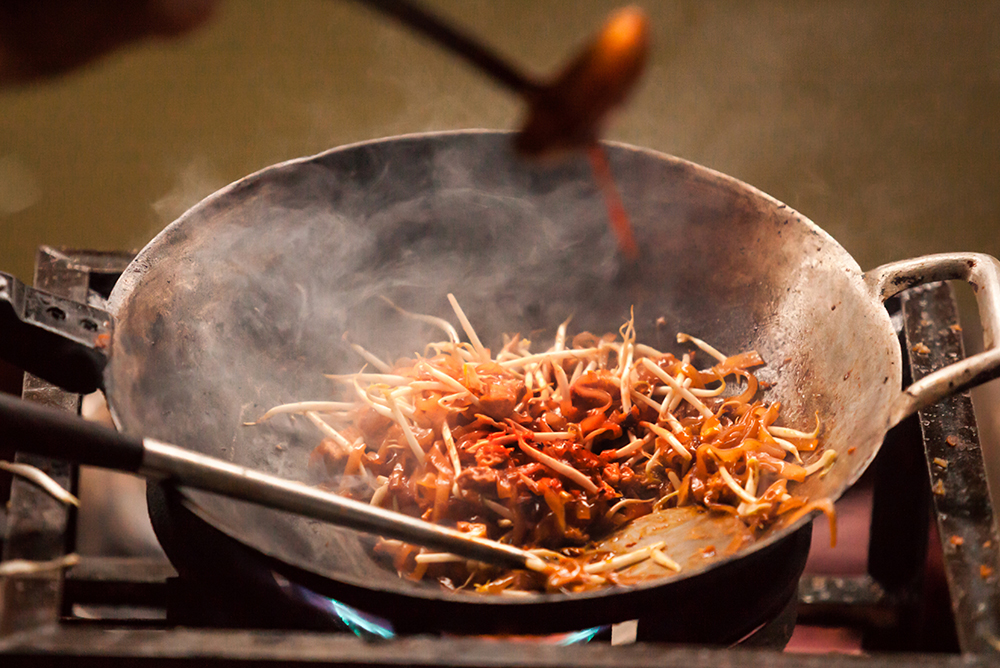 Of all of the flavourful and spicy dishes of Thai cuisine, none is as universally beloved locally and abroad as Pad Thai. For many, it has become synonymous with Thai cuisine. Yet, despite its popularity, it only came into being in the last 80 years.
Favoured by the country's leader and promoted as a means to improve the sustainability of the country's rice consumption, locals soon took the fried noodle dish to heart. The country's method of introducing street food vendors simply accelerated its popularity.
Take a bite of Pad Thai and it is easy to see why the nation fell in love with it. With a subtle balance of sweet and savoury flavours worked into light fluffy noodles with a perfect accompaniment of a wide variety of toppings and garnish, it is an irresistible dish for any occasion.
Whip up a storm with this Pad Thai recipe. Tip: Use a really hot wok to get that rich charred "wok hei" taste.
Malaysian – Nasi Lemak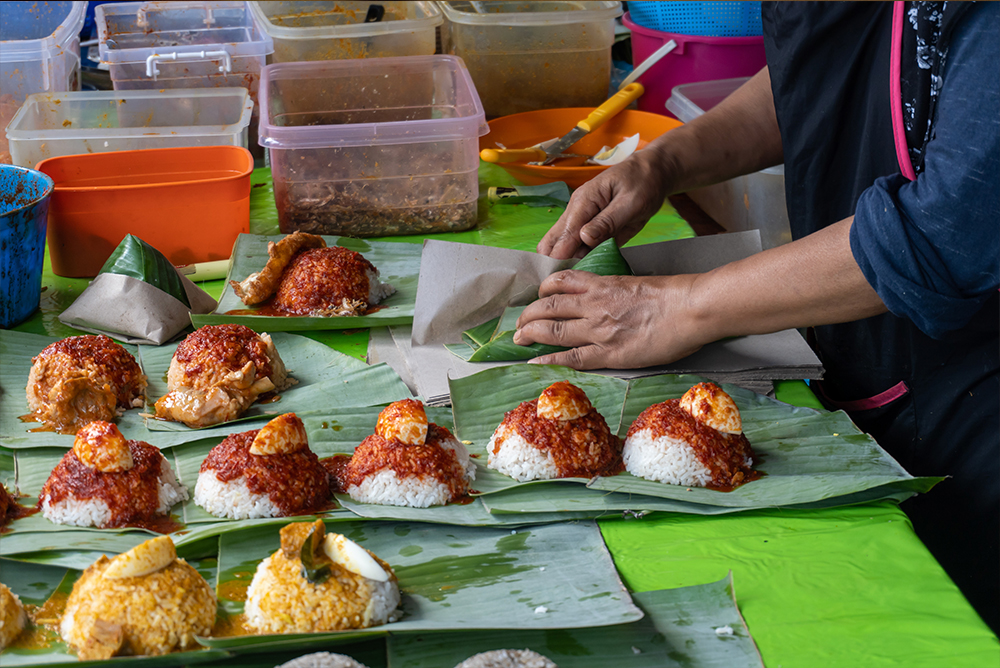 Renowned for its rice with a rich and creamy texture, it is little wonder how Nasi Lemak, which can literally be translated as 'rice fat', earned its name. Even so, making Nasi Lemak itself doesn't actually involve using an ounce of fat.
Instead, Nasi Lemak gets its flavour from coconut milk, which gives the rice its unmistakable creaminess. And to balance out the rice, Nasi Lemak is usually served with an accompaniment of spicy sambal, and crunchy cucumber slices, fried anchovies, and peanuts.
Put together, Nasi Lemak packs a calorie-rich punch, which is what makes a favourite choice for breakfast amongst Malaysians. Many Malaysian eateries prepare fist-sized services of Nasi Lemak wrapped in banana leaves as a quick meal. However, when paired with some fried chicken, or beef rendang, it could be enjoyed as a wholesome lunch or dinner meal.
Tantalise your senses with our very own Mum's Nasi Lemak recipe.
Singaporean – Chicken Rice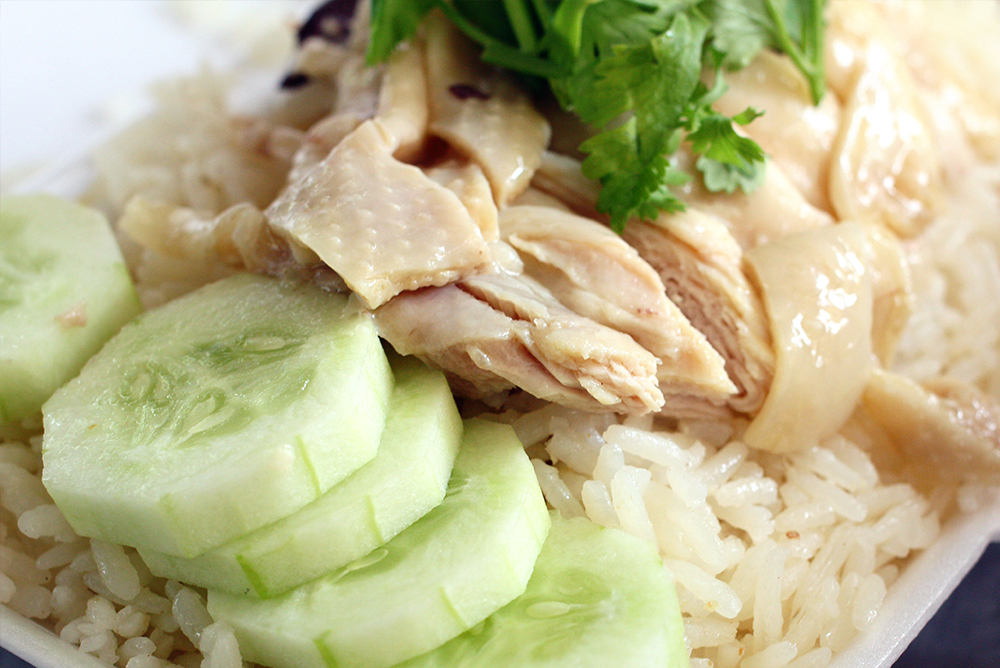 When chicken rice is mentioned around South East Asia, it usually refers to the Hainanese variety. While it is not exclusive to Singapore, it is a beloved staple of its island residents. So much so that one particular chicken rice eatery earned itself a Michelin Star.
There is nothing particularly special about chicken rice in its preparation, nor in its presentation. A serving of Hainanese chicken rice usually consisted of poached chicken, rice cooked in chicken stock, and soup made from the same stock. It is simple as.
Perhaps it is in its elegant simplicity that Singaporeans of all walks of life can appreciate and find comforting. Its delicate savouriness in its flavour, when paired with the traditional sweet and sour chilli sauce, seems the perfect antidote for Singapore's tropical climate.
Don't forget to try our Hainanese Chicken rice recipe.
Hong Kong – Noodles with luncheon meat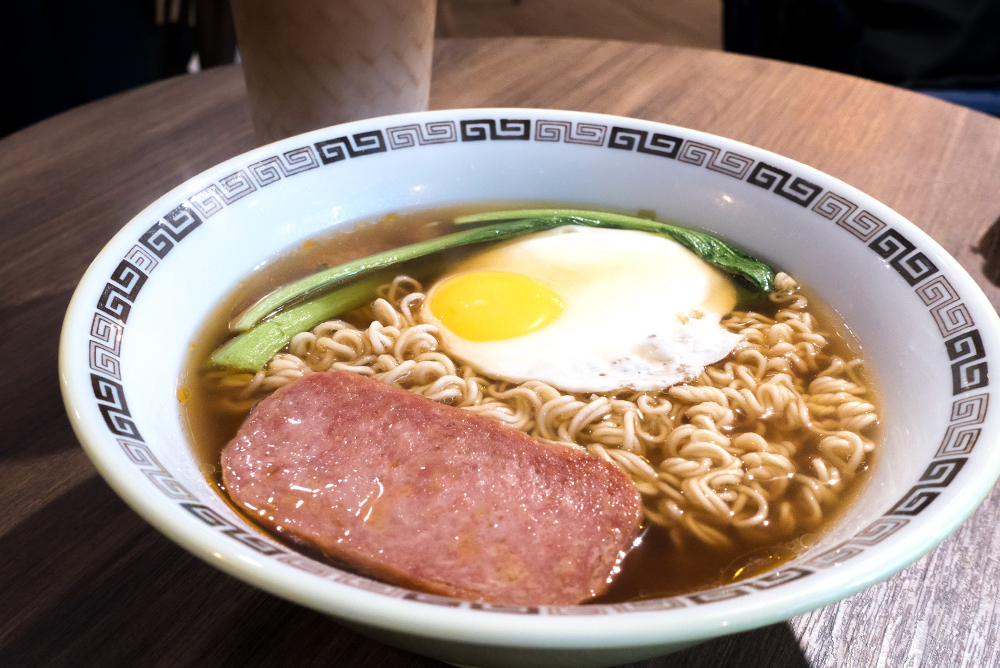 If there is one thing about Asian cuisine that Western audiences cannot wrap their head around, it is the love for luncheon meat. Not only is it prominently found in Korean cuisine, but it is also a favourite with residents of affluent Hong Kong.
Despite having access to a huge variety of – to be honest, much more exotic – ingredients, luncheon meat is often used in the menu of many of Hong Kong's takeaway and fast food outlets. One common favourite, Chan Dan Min, is a bowl of noodle soup with slices of fried luncheon meat.
The love of luncheon meat stems from the home-fostered familiarity of eating the preserved meat during World War II rationing and later amidst the bustle of the region's manufacturing boom. And while family fortunes have improved, the locals haven't forgotten their love for the ingredient.
Give this recipe for Hong Kong luncheon meat noodles a try!
Taiwanese – Guo Bao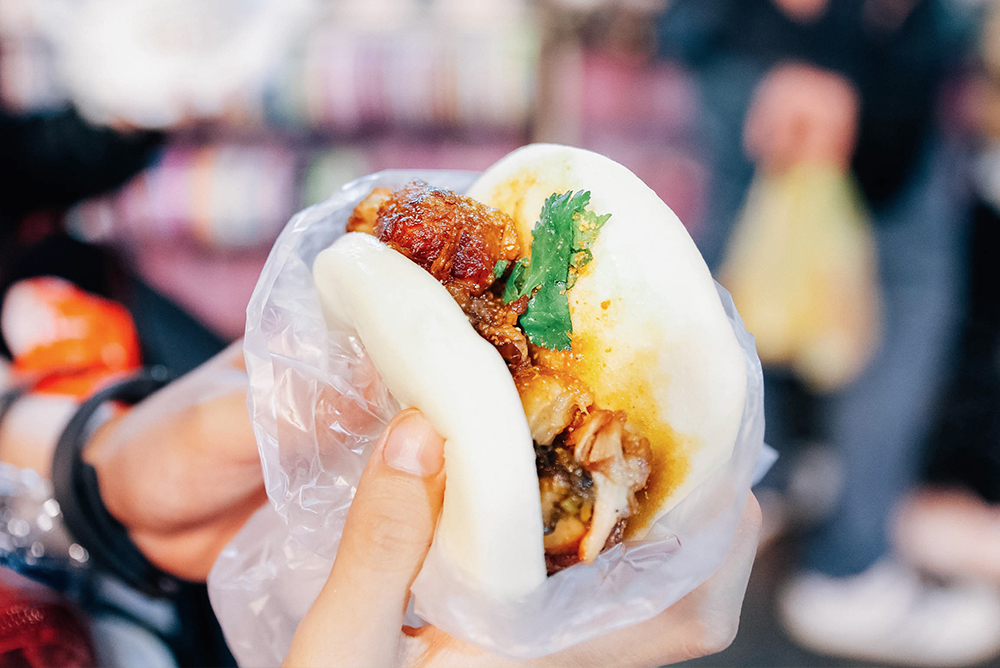 Is it a burger, or is it a sandwich? It is hard to say which of the two is a closer equivalent to Taiwanese Guo Bao, or Taiwanese Pork Belly Buns. Perhaps the two are an unfair comparison. There is no replacement for traditional Chinese bao buns after all.
These fluffy steamed buns make for a perfect wrapper for the sumptuous pork belly stuffing that everyone can't help but sink their teeth into.
Add in a drizzling of crushed peanuts, cilantro, and pickled mustard greens and you got a wholesome handy-sized treat on your hand. These buns are perfect as a starter or to pack for the road.
Treat yourself to some home-cooked Pork Belly Bao.
Korean – Tteokbokki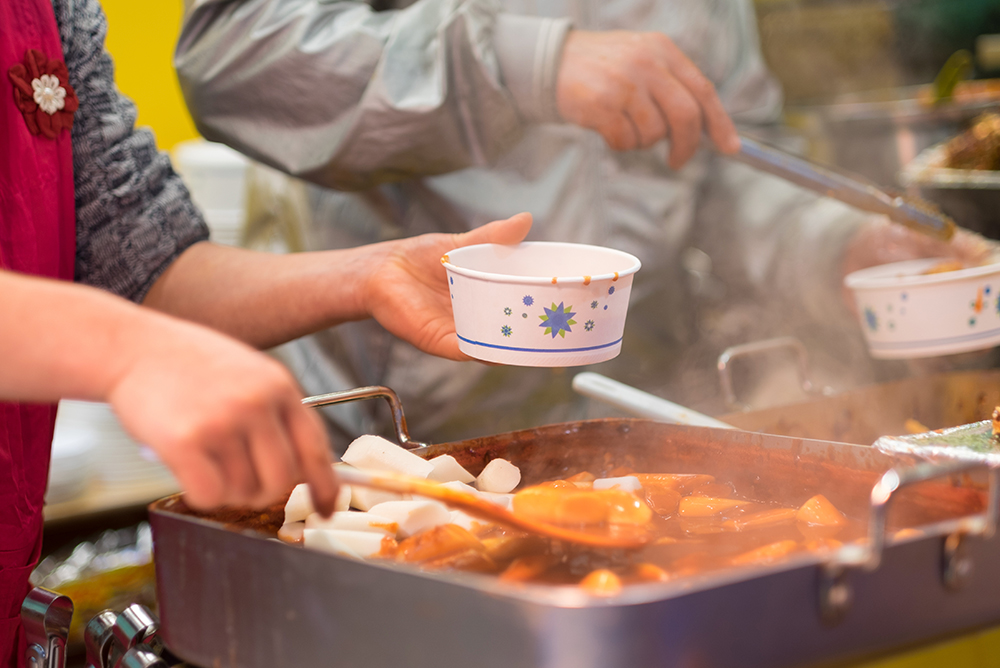 You may be familiar with rice and rice noodles as staples of Asian cuisine. But have you tried its lesser-known variant, the rice cake?
Besides having rice, Koreans have taken a liking to stir-fried rice cakes, also known as Tteokbokki. Favoured for its chewy and smooth texture, these rice cakes are one of the most popular street food choices in Korea.
Usually, tteokbokki is cooked in a sauce made from gochujang (Korean chilli paste), which can be a fiery experience for the uninitiated to Korean cuisine. However, there are some non-spicy variants if you aren't feeling too adventurous. Either way, you will be in for a treat!
Warm yourself with a bowl of spicy tteokbokki.