If you've ever visited an Asian grocer, you've probably noticed the plethora of bottles, jars, cans and packs in various shapes and sizes; filled with all kinds of sauces, oils, flakes, spices, seeds and more. Some of these are essential flavour-makers to cook with your main ingredients. However, many are toppings, garnishes, and dressings that add the finishing touches.
Not just for decoration either, but to complete your dishes with their colours, aromas, textures and flavours, for authentic taste enjoyment. What's more, they are rarely for just one recipe, but rather, amazingly versatile for a myriad of stir-fries, soups, salad, steamed dishes, and certain desserts. You could even experiment by using them across different cuisines and get some extra unique tastes.
Here are some general types:
Fried, dried & crunchy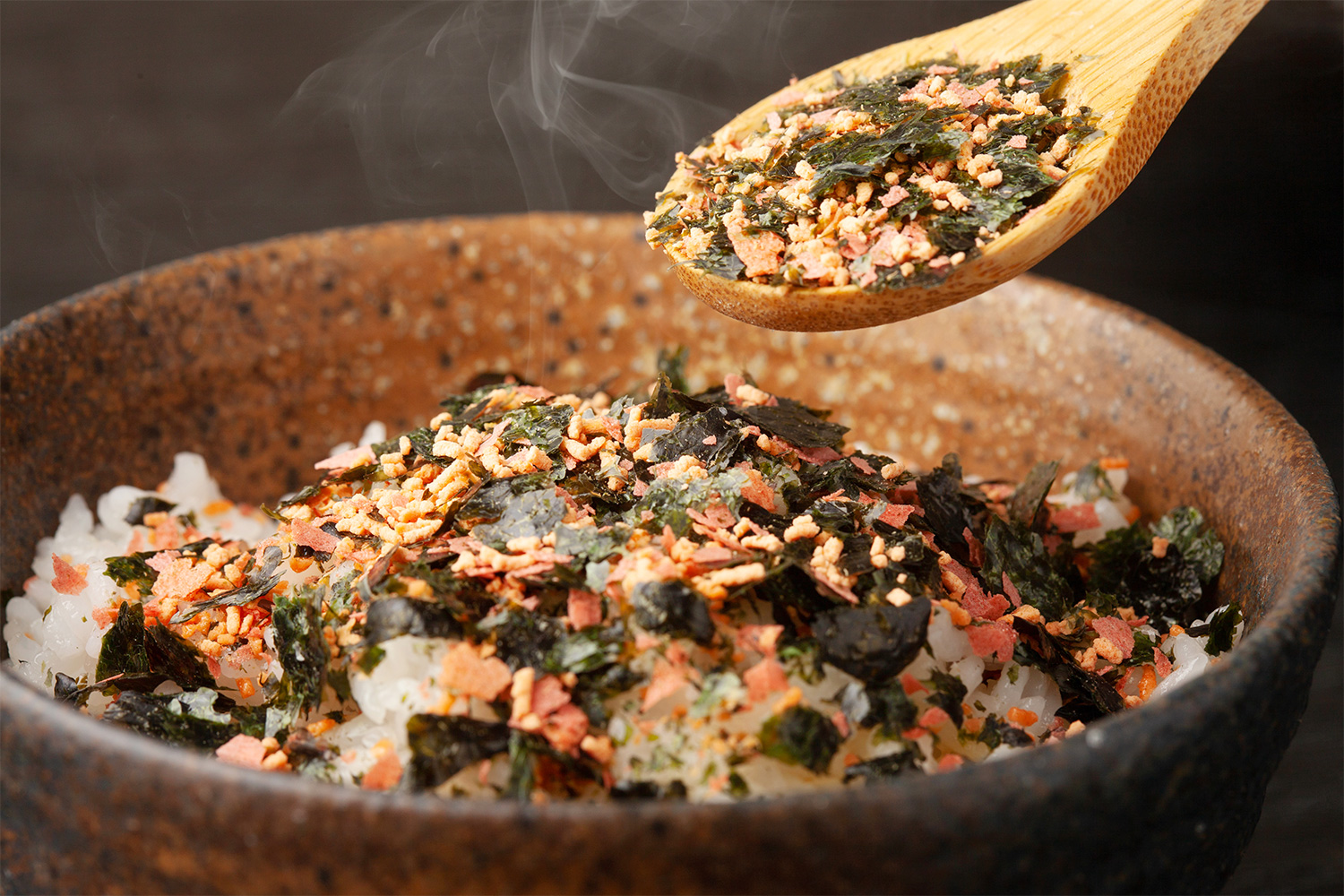 Probably one of the most common toppings and condiments are chilli flakes and chilli powder. But of course, there are other dried goodies for different flavours.
For a sprinkle of rich umami to your rice bowls and noodle dishes, furikake and bonito flakes are the Japanese go-to. Furikake is made from a mixture of dried fish and seaweed, ground to bits. Bonito is simmered, smoked and fermented skipjack tuna (or katsuobushi), hardened into a stump, and shaved into flakes. Besides a topping, Bonito is also a main ingredient to make dashi stock, the base of Japanese soups and sauces.
In Chinese cuisine, the deep-fried crunchiness of pork lard bits adds umami to pretty much any dish. For Koreans, fried dried anchovies do the trick; while the Southeast Asian version adds peanuts for extra fragrance.
For appetizing aromas, fried shallot adds a yummy smoky touch; while sesame seeds and crushed peanuts each have their distinct nutty flavours.
Infused oils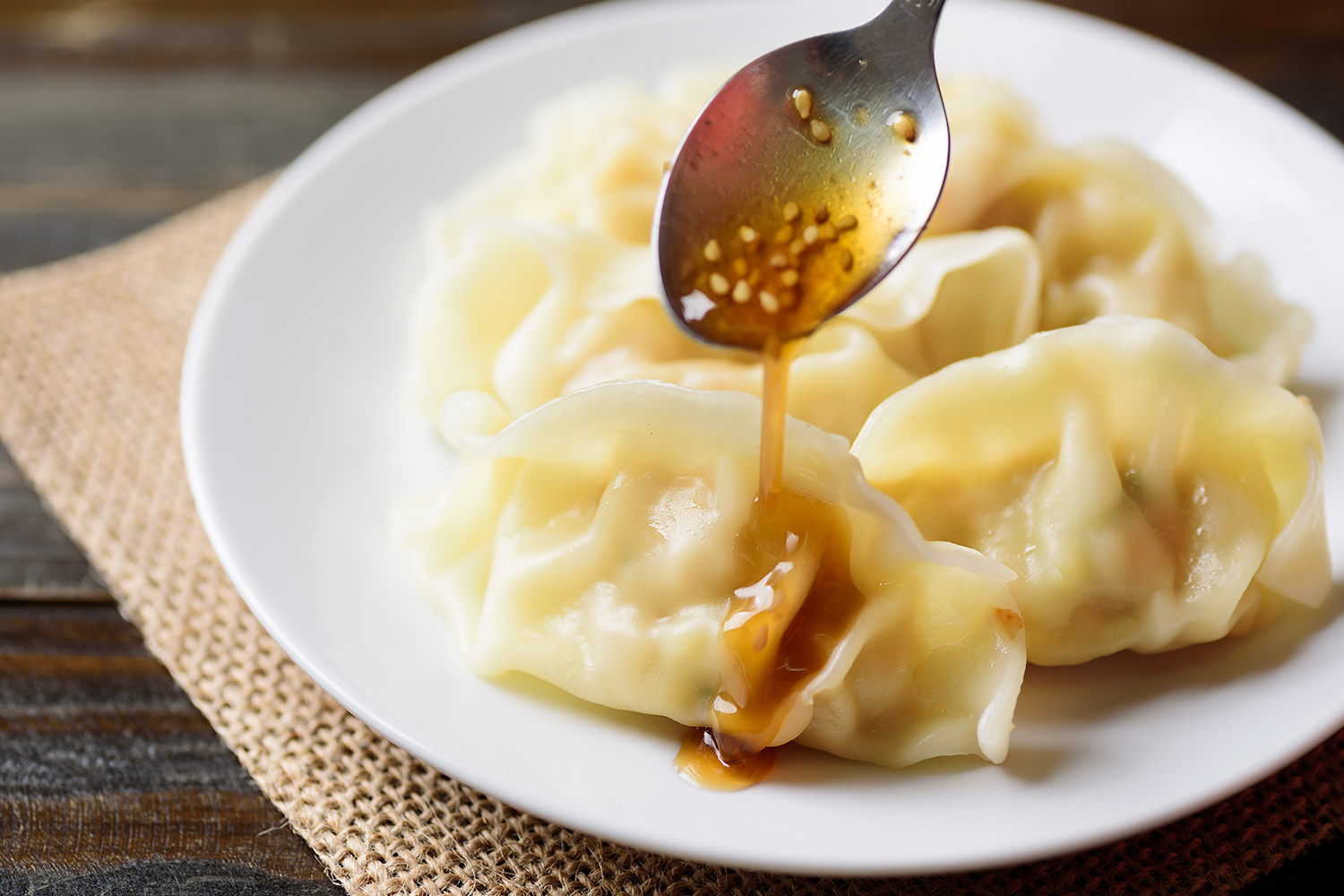 Speaking of aromatics, sesame oil brings an instant nutty fragrance to any dish. Garlic oil has umami, mouth-watering whiff. Shallot oil adds a rich aroma and light oniony taste. Chilli oil boosts your dishes with a zesty, peppery touch. The best part? You can actually cook all of these at home, and stock them in your pantry!
Special sauces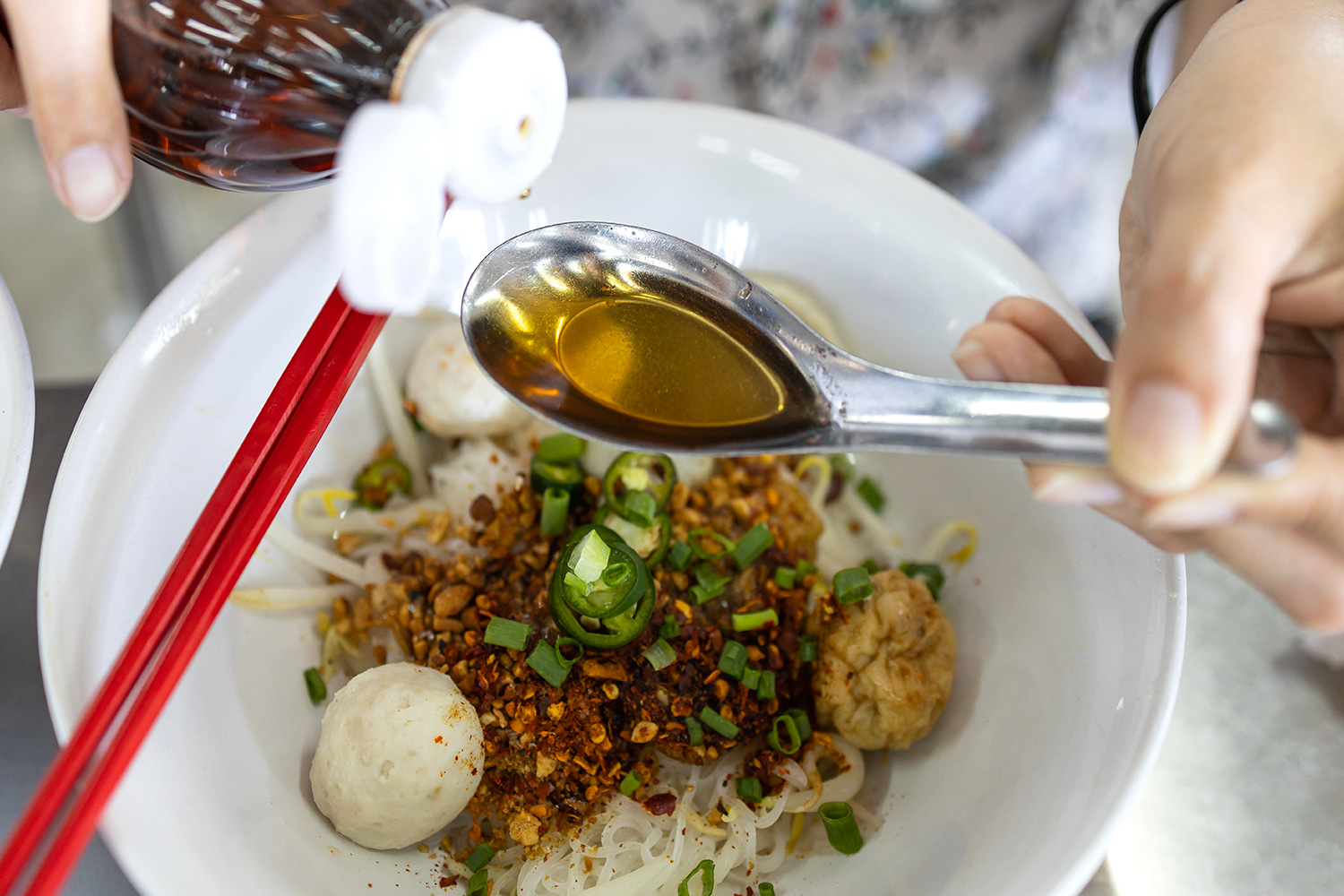 Soy sauce is the basic flavour-maker, condiment and dressing for all Asian cuisines. But the Indonesian Kecap Manis is one of its kind. Darker in colour, thick and syrupy, with a deep sweet-savoury flavour. Its secret? Palm sugar caramelised and melted to blend with the rich soy sauce, making it much more flavourful than other soy sauces. Discover its yummy uses here.
For chilli sauces, Thai Sriracha is easily our favourite. Made from chilli paste, distilled vinegar, garlic, sugar and salt; it gives a balance of fiery pepper heat with a light sweet-savoury undertone.
For umami, fish sauce is the must-have in Thai and Vietnamese cuisines. Not just in cooking, but also as a topping and condiment.
There's also Japanese mayo. The all-purpose umami wonder topping, delicious in a myriad of Japanese goodies.
Fresh herbs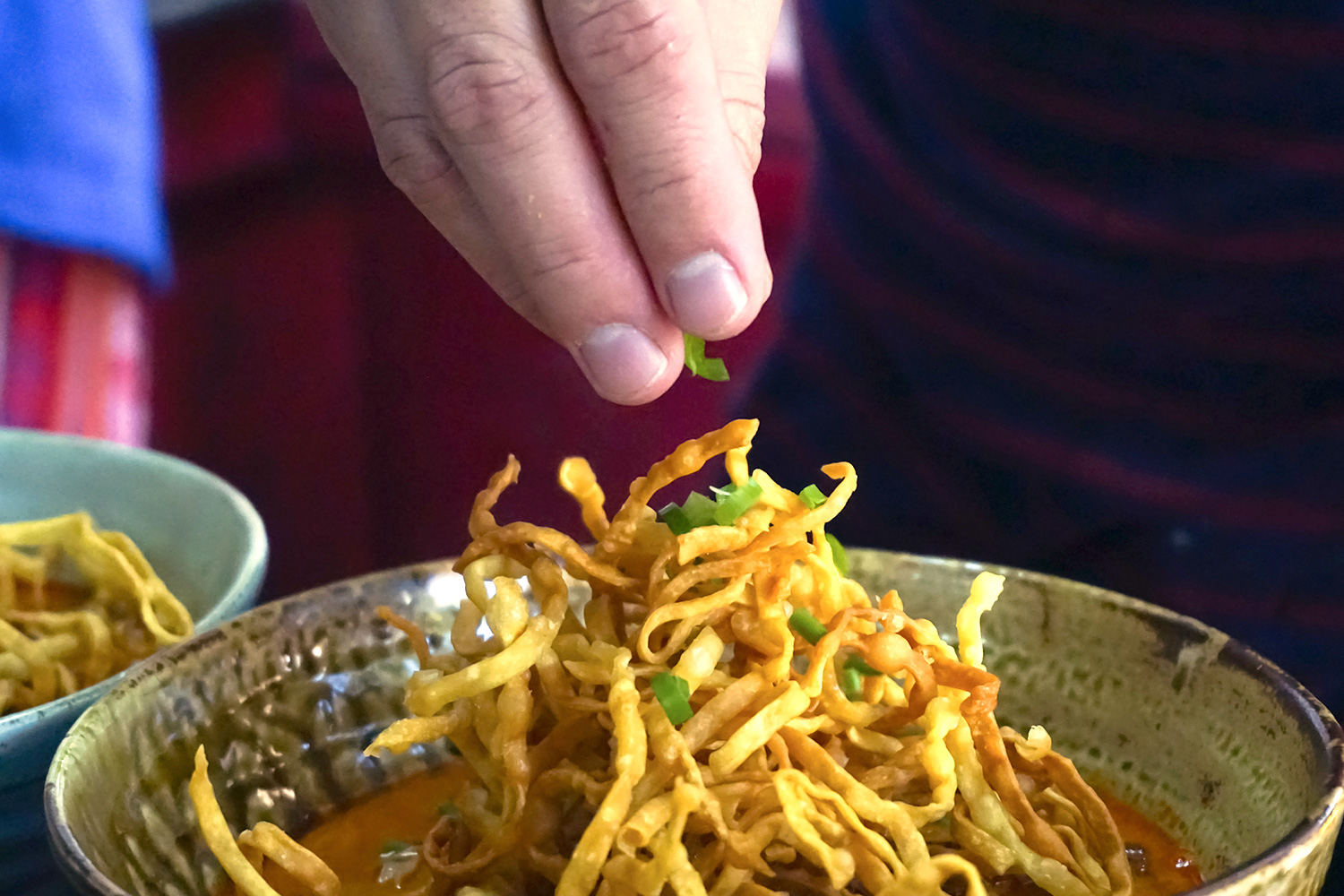 Not all Asian toppings are the above. In fact, the simplest, natural way to jazz up your dishes, is to garnish them with diced herbs. The more common ones are spring onions, for a refreshing green touch, and a mild oniony fragrance. Coriander brings a tart, citrusy aroma and earthy flavour. Thai basil adds a lightly spicy, sweet and licorice-like fragrance. Vietnamese mint gives a strong, peppery whiff, perfect to enrich meat and seafood dishes. And of course, sliced chillies for that instant zesty boost.
More Asian condiments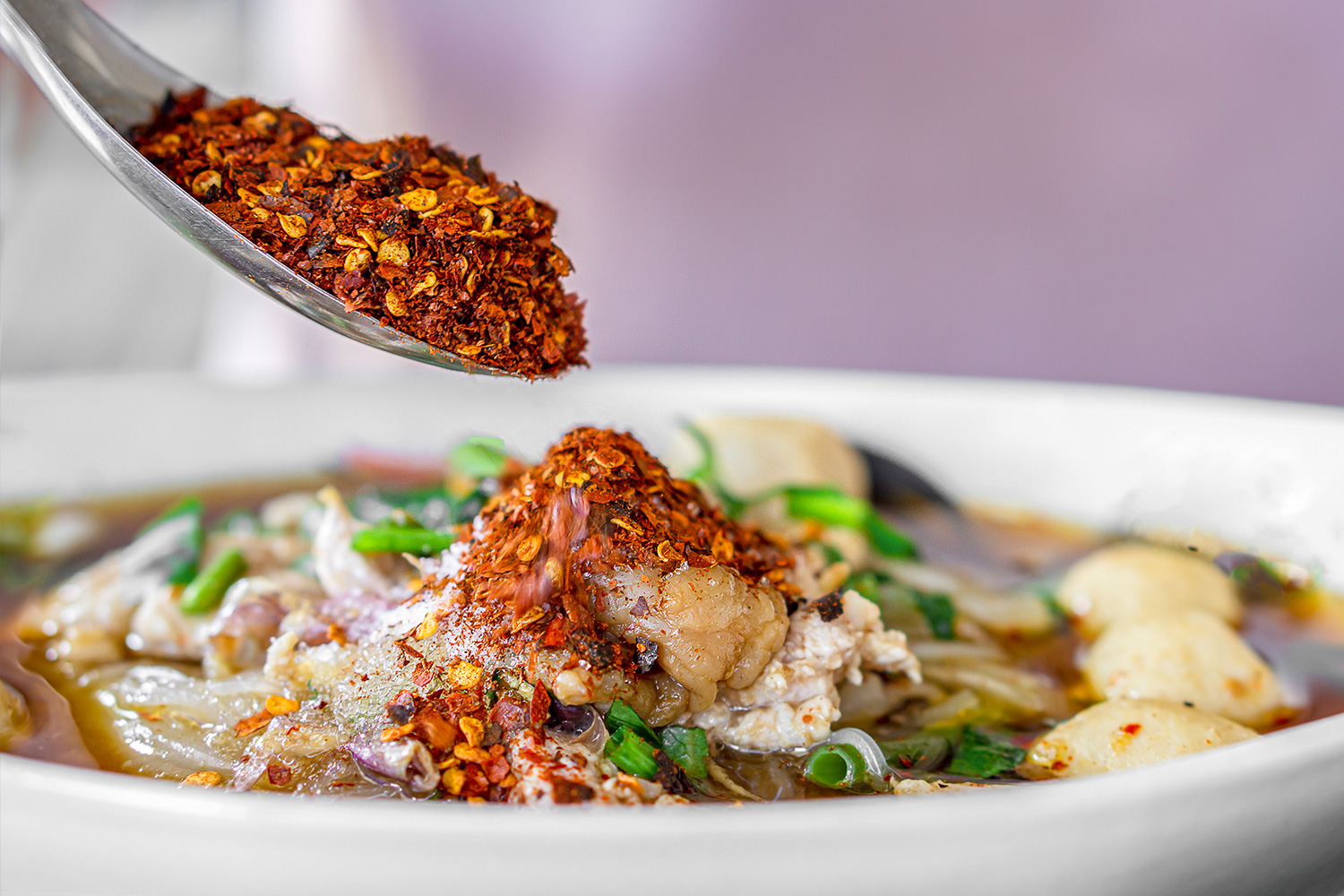 Curious about other Asian sauces and condiments? Come check out our essential series on Chinese, Korean and Japanese cuisines; as well as the awesome flavour combos you can make.