Rice. You know it, you've tasted it, and Asians can't do without it. A gluten-free carb food that's tender, fragrant and filling, with a soothing flavour that blends well with pretty much any dish in all your favourite cuisines. Rice has many more uses besides a meal-time staple. In fact, sticky rice mortar that combines sticky rice soup with slaked limestone, is what built the Great Wall of China, and is still used today as a restoration mortar for ancient masonry. There's also rice glue made of well-cooked white rice simmered in water into a thick mush for woodworking and paper art – durable and toxin-free. But even within Asian cuisines, rice is the core ingredient for many food stuff too.
Rice-based noodles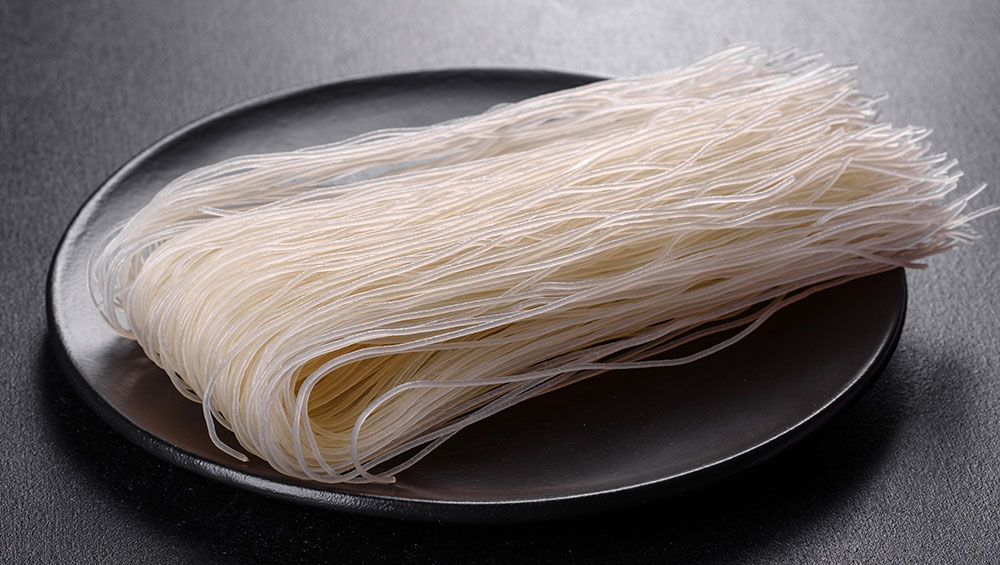 Vermicelli, Pad Thai noodles, Chinese He Fen, and most white-coloured Asian noodles thick, thin or flat, are all made of rice flour. Usually comes in packed hard-dried form, but instantly softens when soaked and cooked in water. The tender texture and mild taste is perfect to match with any flavour, including salads, soups, stir-fries, and curries. Easy to cook and absolutely gluten-free.
Pastries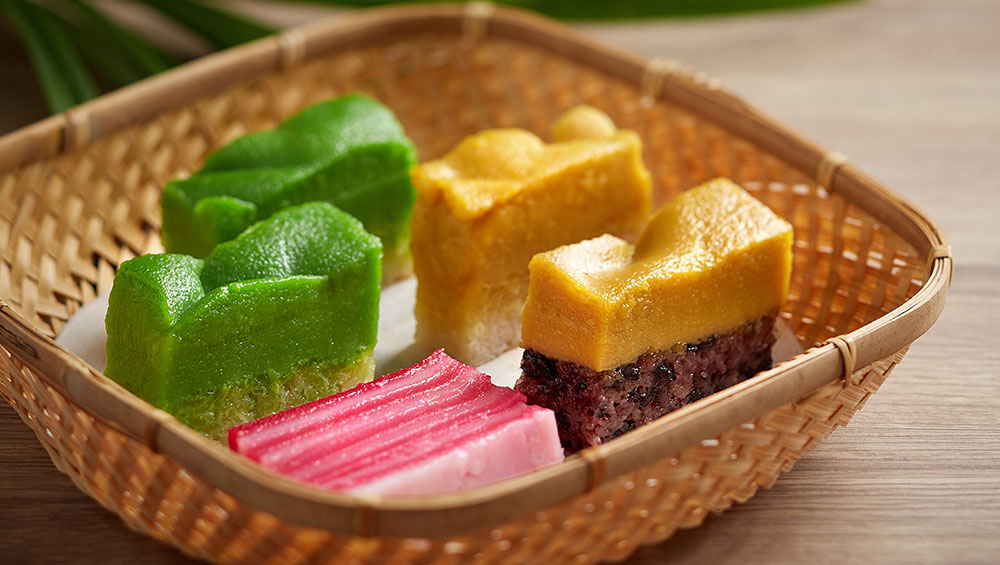 Glutinous rice and rice flour is used in many traditional steamed pastries and desserts. Also the core ingredient of Japanese Daifuku and Mochi, Chinese rice cakes, Korean Gyeong Dan and Songpyeon, Malaysian Nyonya Kuih and many more. Savoury, sweet and umami, with a plethora of wondrous flavours! Besides that, 'basic' rice cakes are also a carb food similar to noodles, stir-fried with veggies, seafood and meat; and enjoyed in traditional festive soups.
Liquor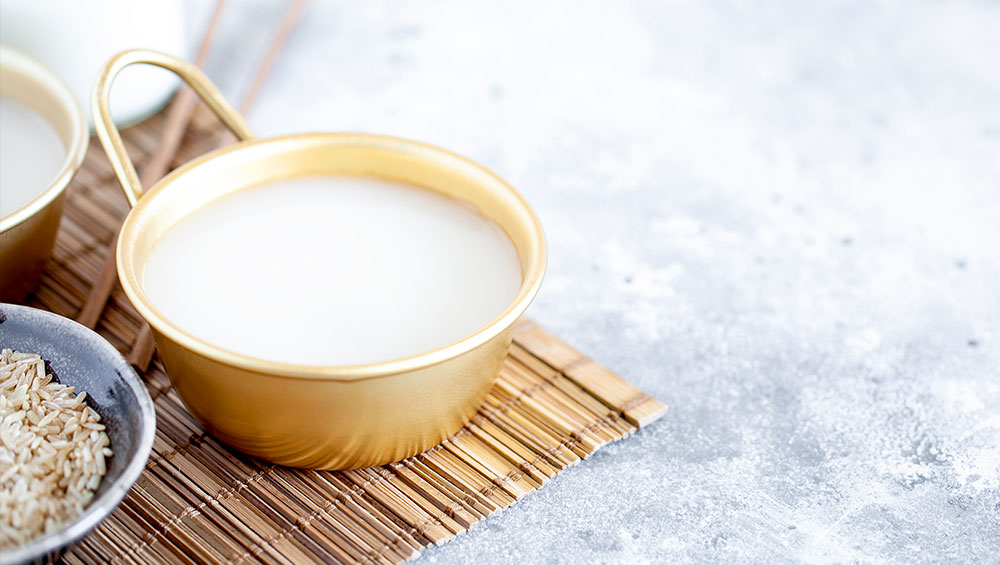 With expert fermentation and brewing methods, liquor can be made from rice. Japanese Sake is the prime example, with a specific rice-type grown to make it, generally called Shuzoutekimai. Korean Shoju and Makgeolli are similarly made from rice. Sake and Shoju are clear beverages with a pleasing sweet aftertaste, enjoyed hot and cold; while Makgeolli is milky with a slightly sweet, tangy and mild bitter flavour – savoured in a bowl, and yummy in cocktails.
Rice Milk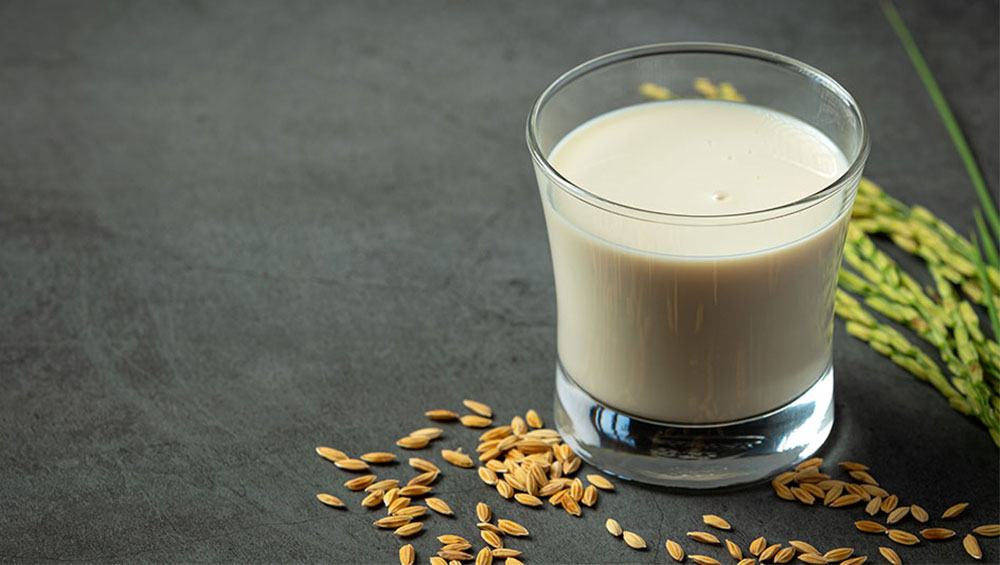 Blend cooked white or brown rice with lots of water, and voila, you have rice milk. Although very low in protein, thus unsuitable for infants, children and pregnant women, rice milk is a great carb source for vegans and people with lactose intolerant or allergies to other milks, soy and nuts. Also available commercially, plain and in flavours such as vanilla, and usually fortified with protein, calcium, iron and Vitamins B12 and D. You can also use it as a substitute for coconut milk in cooking and baking.
Rice Vinegar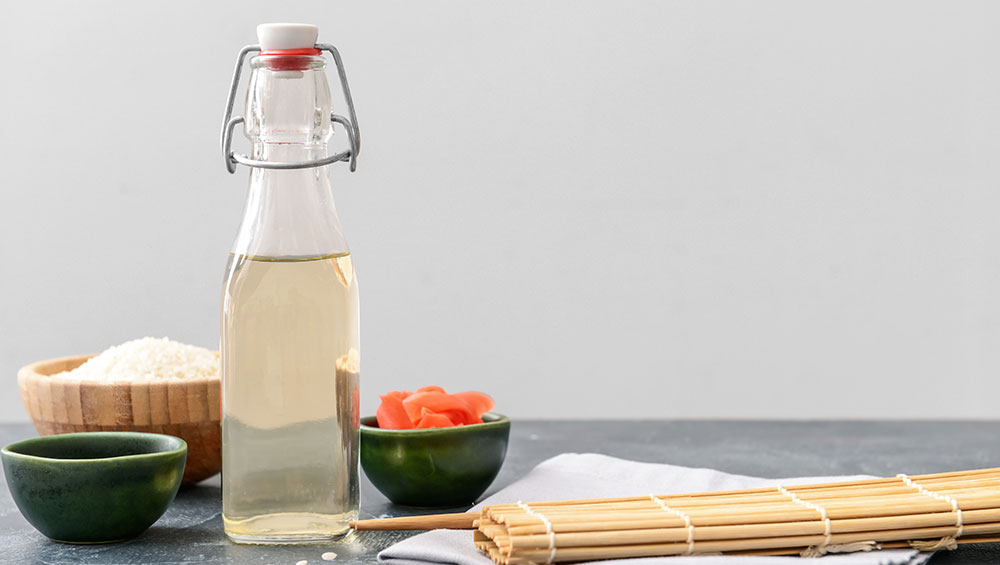 Made from fermented rice, rice vinegar is a sweetener and condiment for Chinese, Japanese, Korean and Vietnamese cuisines. Generally milder flavoured than Western vinegars, but each with their own distinct taste.
Chinese rice vinegars are the strongest flavoured, and has three types: Sweet and tangy white rice vinegar with a colourless to pale yellow range. Black vinegar made from black glutinous rice, dark with a deep, almost smoky flavour. Red rice vinegar made with red yeast rice, richly sweet and tangy.
Japanese rice vinegar is very mild and mellow, used to make sushi rice, pickled food and marinades to remove seafood and meat smells, as well as salad dressings. Korean rice vinegar is usually collected during the making of makgeolli, and used as a general seasoning. Vietnamese rice vinegar comes in a range of spicy and sour flavours.
Rice Paper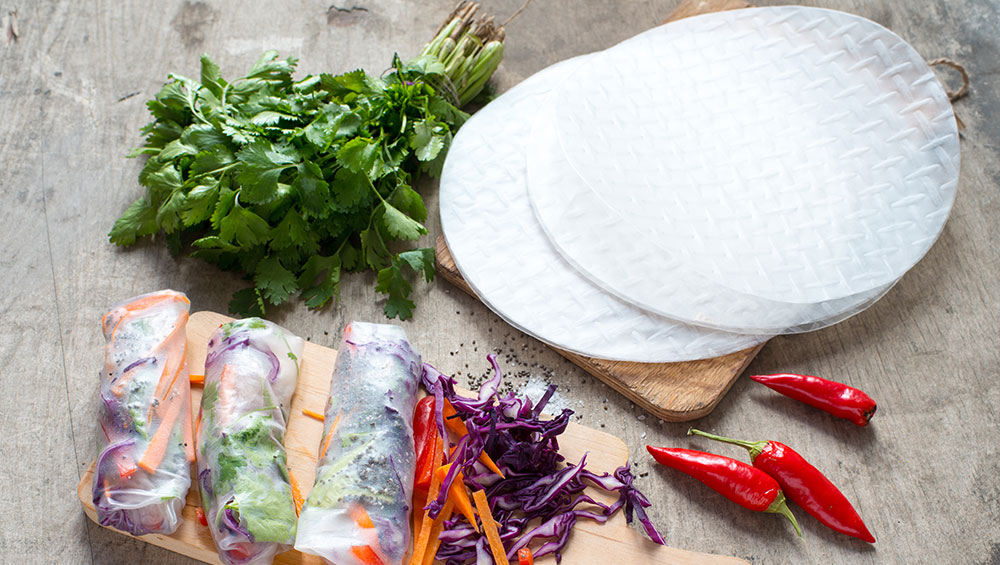 Not to be confused with paper materials for wrapping rice, we're actually talking about Vietnamese rice paper. Thin dough-like translucent sheets made from white rice flour, tapioca powder, salt and water, it has a neutral flavour that's perfect for spring rolls. Just dip briefly in warm water to soften for the wrap. Tender in fresh spring rolls, crispy when fried.