You're sure to have visited the condiments and seasoning aisles of your local supermarket or Asian grocer. Besides the plethora of individual bottled spices, there are also premixed spice blends that are 'shortcuts' to cook up authentic flavours for your favourite cuisines.
Here are 5 Asian spice blends that can easily elevate your cooking!
Chinese Five Spice Powder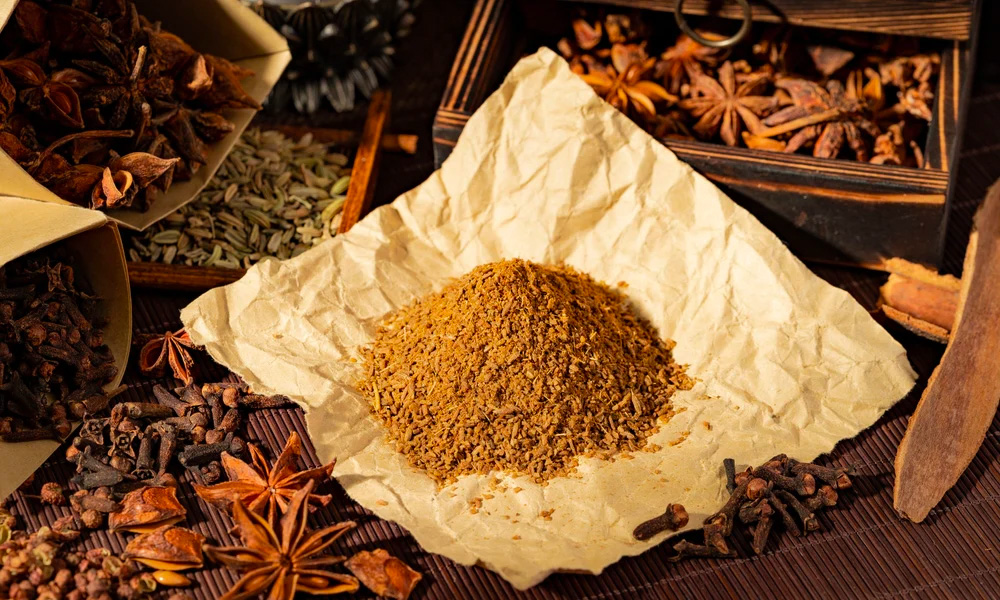 Made of powdered star anise, cloves, cinnamon, fennel seeds and Sichuan peppercorns, Chinese Five Spice Powder combines the five core flavours of sweet, bitter, sour, spicy and savoury. Balanced to give a bold umami flavour and richly enticing aroma. It is the signature Chinese spice blend, likely born from the era of ancient spice trading, when Central Asian and Middle Eastern spices made their way into China via the Silk Road, and assimilated into their cuisine's evolution.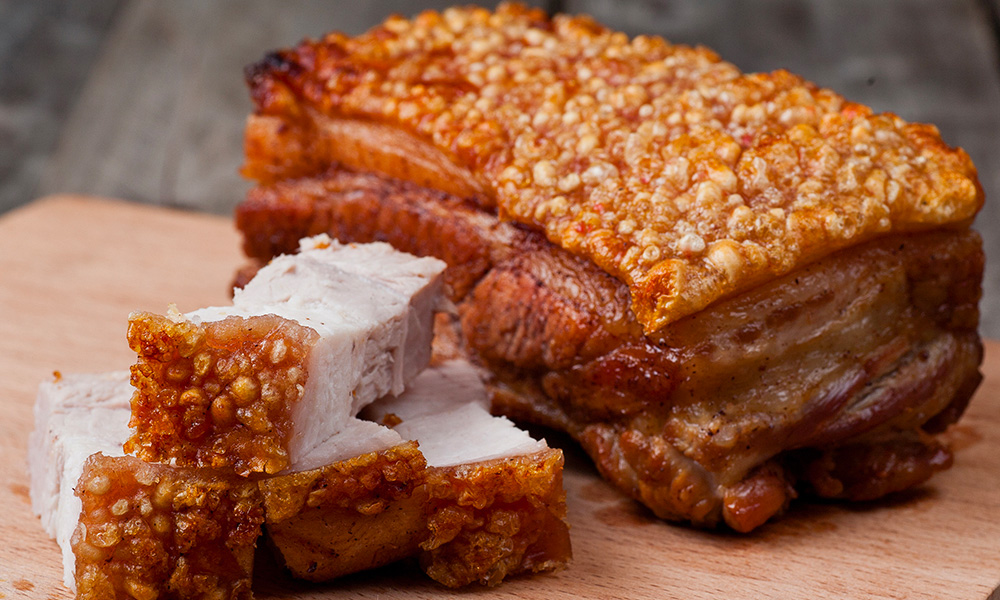 Five spice powder is best used to season or marinate meat, seafood and poultry, often paired with Shaoxing Wine. A combo that accentuates their natural tastes into a mouth-watering, full-bodied flavour. The roast pork indulgence Siu Yuk is a prime example, its tongue-wowing flavour is defined by Five Spice Powder. Also a must-have ingredient for the world-famous Peking Duck, and our favourite Crispy Pork Belly Bao. It can even elevate mushrooms to a flavour akin to roast meat. Five Spice Powder had also spread to the rest of Asia, and become a part of some cuisines. Come savour this umami Japanese Somen Salad, Vietnamese tofu special, spicy Malaysian grilled chicken, and bracing Indonesian tofu stew. Also check out our collection of authentic recipes with Five Spice Powder!
Japanese Seven-Flavour Chilli Pepper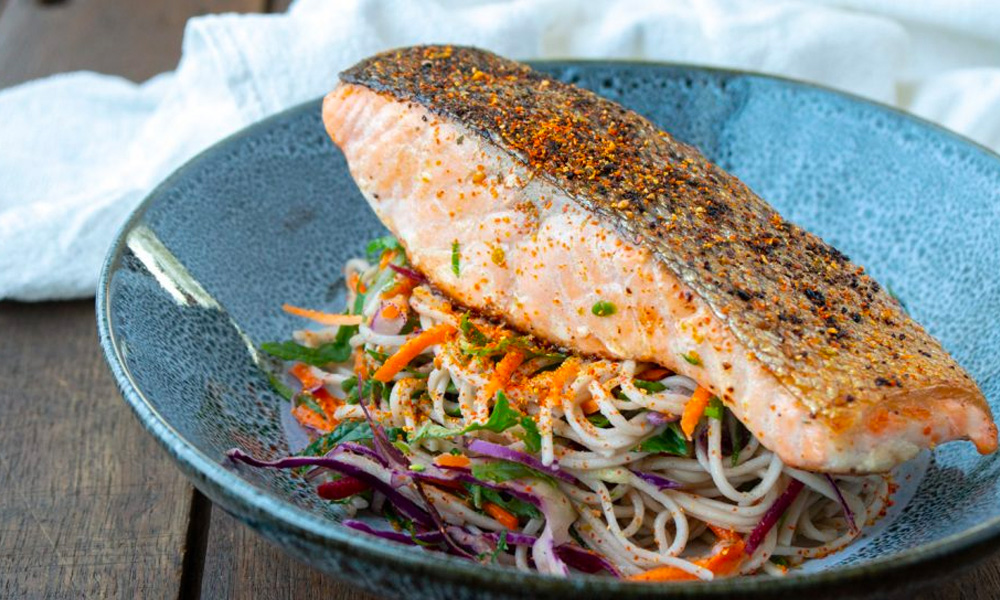 Shicimi Togarashi or Seven-Flavour Chilli Pepper is a Japanese spice blend of ground Sansho pepper, ground red chilli, roasted orange peel, white and black sesame seeds, hemp seeds or poppy seeds, and toasted nori. A scrumptious blend of spicy, tarty and nutty flavours with a pleasant crunch. First produced by herb dealers in 17th Century Edo Japan, and beloved to this day.
As a condiment, just a dash is enough to enliven any dish with its rich appetizing flavour. As a seasoning, it can yummify meats and seafood, and is suitable for many Japanese cooking methods; from salads to hot pot, donburi rice bowls and more. Get started with some crunchy tofu chips. Fall in love with the mesmerizing taste of Togarashi-marinated salmon. Savour a spicy tuna sushi bowl. Or, have a sumptuous, award-winning eggplant bowl. Also check out more recipes with Togarashi, and other unique Japanese seasonings!
Vietnamese Húng Líu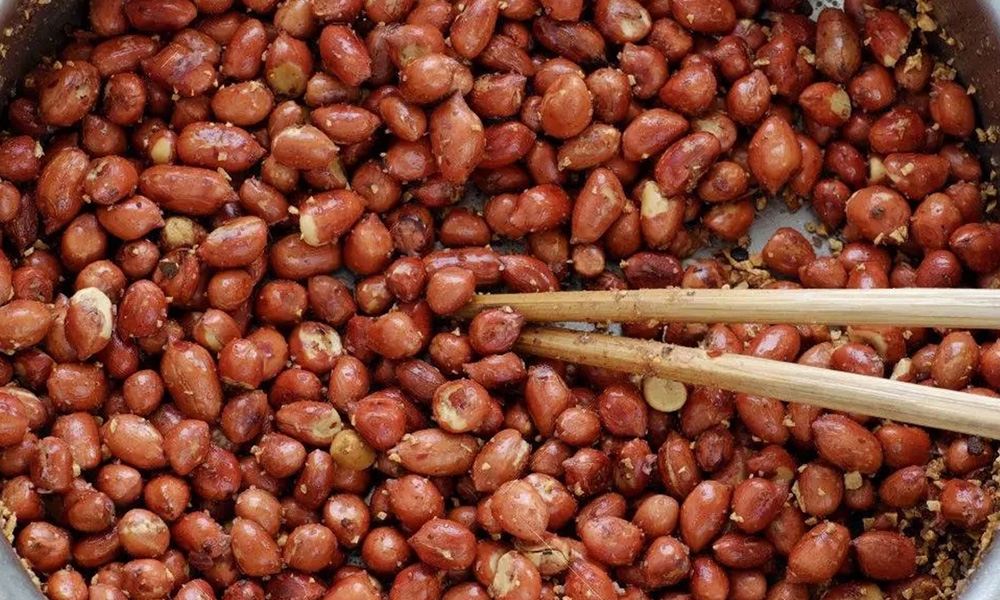 Húng Líu is the Vietnamese version of Five Spice Powder, often added with one unique powdered herb: the sweet basil, which brings a refreshing aromatic dimension to its blend of spicy savoury flavours. Perfect to tastify meats and seafood for your Vietnamese home-cooked stir-fries and stews. However, the spice-blend's most famous and popular use is in the beloved Hanoi street food, Lac Rang Húng Líu or spicy roasted peanuts. A nostalgic snack that embodies the taste of home for many Vietnamese.
Curry Powder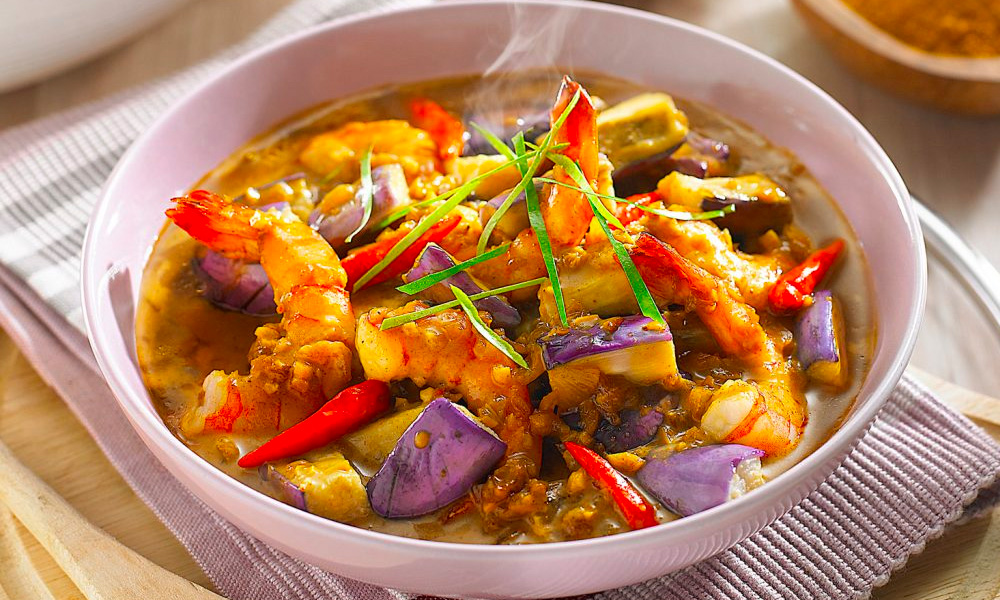 As the name implies, curry powder was created in the colonial era, as an instant blend to make Indian-inspired curry. Combining the powdered spices of ginger, garlic, fennel, mace, cumin, coriander, cardamom, cinnamon and turmeric. It gives your cooking a vibrant amber hue, bold bracing aroma and distinctive spicy, savoury flavour, with a bittersweet undertone.
Versatile to enrich meats, seafood and vegetables. Best in gravy dishes, stews and soups. You can also use it to imbue your stir-fries, roasts, and grills with a piquant fragrance and zesty taste. Curry powder usually comes in 3 levels of flavour: mild, spicy and hot. Some brands may also specify their curry powders according to veggies, meat and seafood cooking. For a taste of the wonders you can make, try this succulent Thai chargrilled turmeric chicken, Indonesian sweet-spicy shrimp curry, Singaporean fish head curry, Hongkong street-style curry fishballs, and scrumptious Malaysian curry puffs.
Curry powder is also the progenitor of Japanese curry roux, where the balance of spices had been finely tuned to a unique umami taste, savoured in creamy, satisfying dishes like no other.
Garam Masala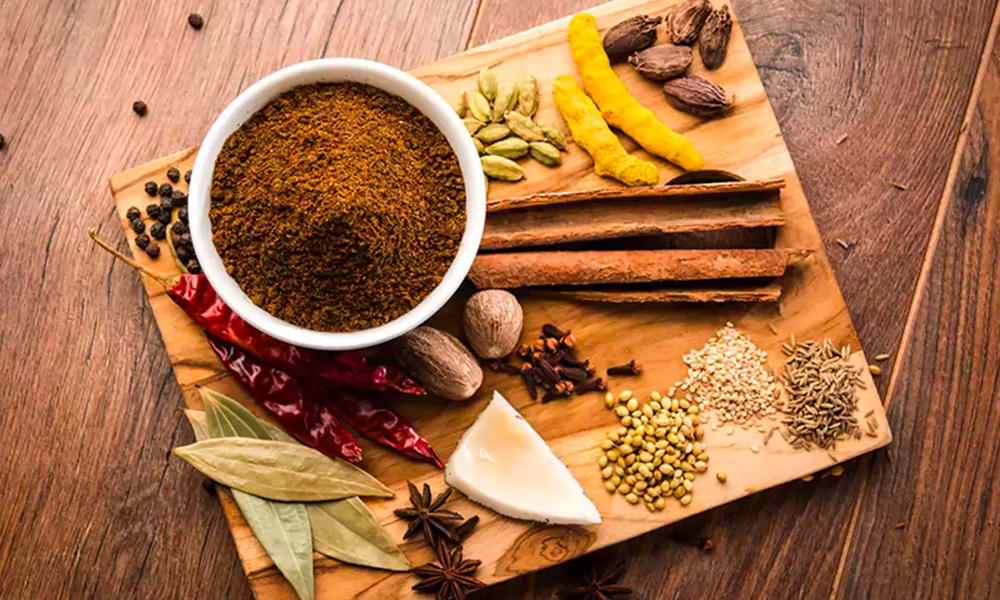 Often confused with curry powder, Garam Masala also originates from India and has a long history in their cuisines. Although the name means 'hot spices', not all Garam Masala are spicy. Rather, the hot refers to bracing and warming, with layers of complex sensations on your taste-buds. In fact, there is no one true recipe nor formula. Because while curry powder is a 'distillation' of Indian curry, Garam Masala differs from region to region; made to instantly imbue the nuanced taste palates of each subculture in their cooking.
Generally, Garam Masala may include fennel, bay leaves, peppercorns, cloves, cinnamon, mace, cardamom, cumin, coriander seeds and chilli. Each dried and toasted to enrich their flavours and aromas, before powdered for the blend.
South Indian Garam Masala had also reached the shores of Southeast Asia during the ancient sea-trade eras, and the later Edo Japan. It is widely used in Malaysian, Singaporean, and Indonesian cuisines, as well as some Northern Thai dishes. Come have a slurp of this Hokkaido curry special, the gastronomic Thai Khao Soi noodles, Malaysian-style chicken curry, and the delish Murtabak pancake.
More Asian herbs & spices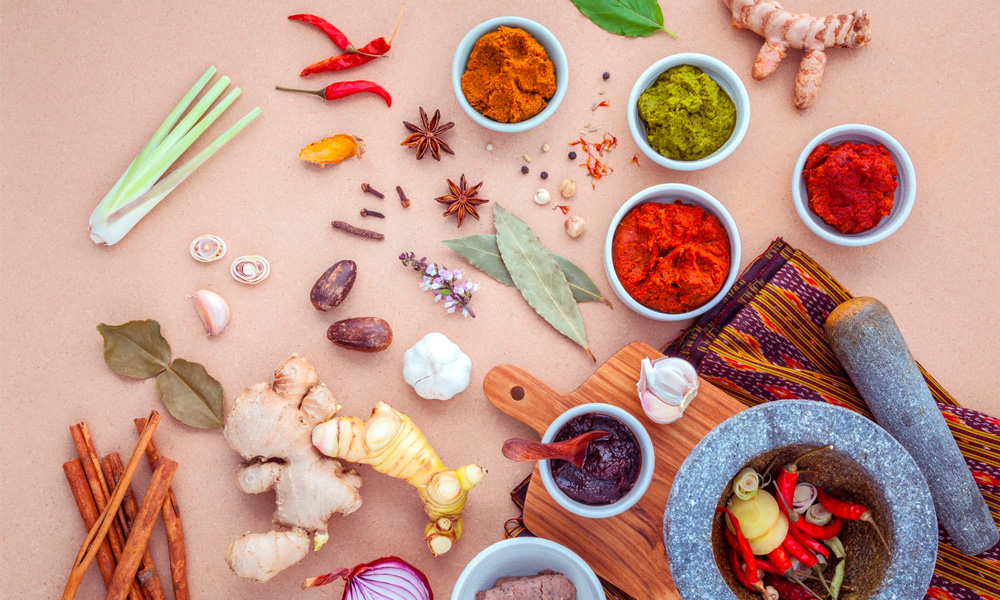 Unique herbs and spices often define the signature flavours of Asian cuisines. And you can actually experiment with many different aromas and flavours to yummify your cooking. Come explore our comprehensive list of Asian herbs and spices!