Asian cuisines have many flavourful wonders that are also easy to cook – perfect to satiate your appetite, even on busy days. Among them are the plethora of noodle delights, and we don't mean the instant kind; but the fast and fabulous recipes that are delicious, wholesome and filling. Here are 12 handpicked specials for you to savour in 20 minutes!
Chinese Yi Mien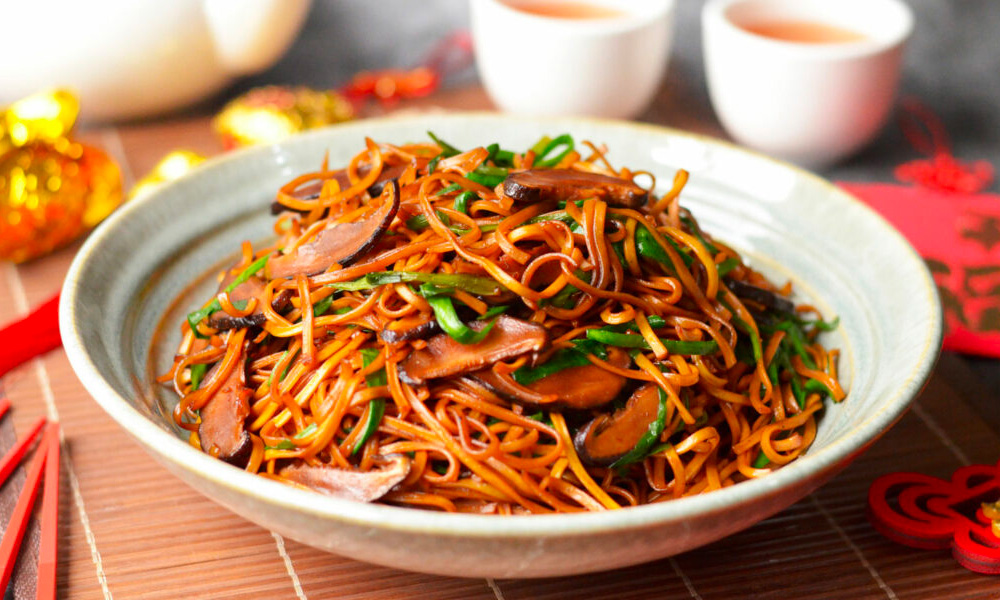 This Chinese darling is a festive must-have for Lunar New Year, an all-time street food favourite, easy homemade treat, and even a banquet special. The basic recipe is springy long thin egg noodles, stir-fried with shiitake mushrooms and refreshing chives. Flavoured with an awesome savoury blend of light soy sauce, oyster sauce, nutty sesame oil, and dark soy sauce for an appetizing colour. You can also add your preferred meat slices or seafood for extra flavour and protein!
Cantonese Egg Gravy Noodles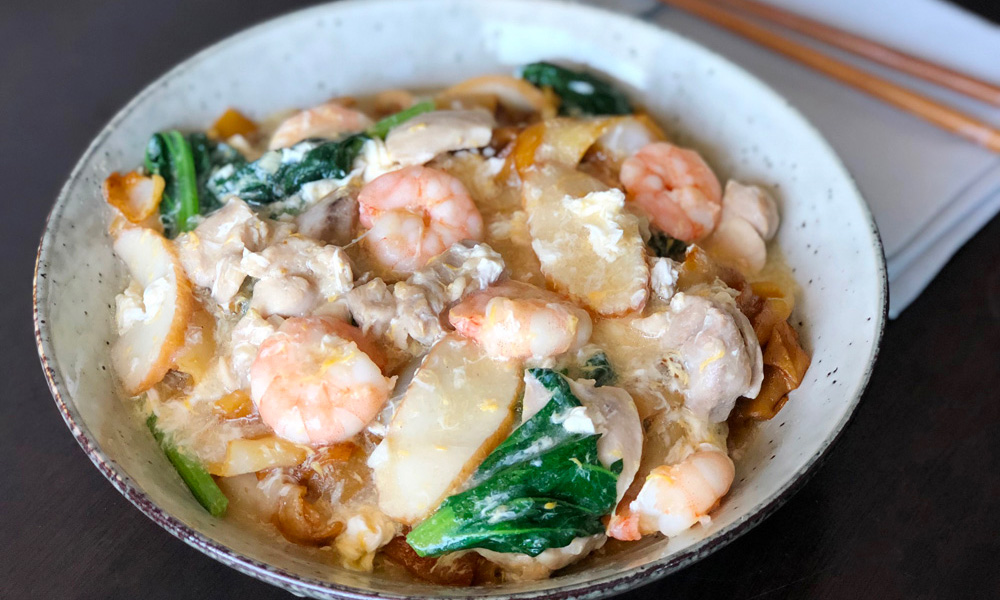 With an appetizing savoury taste, and soothing egg gravy, and packed with prawns, chicken, fish cake and leafy greens; this Cantonese flat rice noodles fave is a year-round comfort food at street vendors, diners and households alike. A pure simple pleasure that satiates your umami craving and fills your tummy.
Chinese Sesame Noodles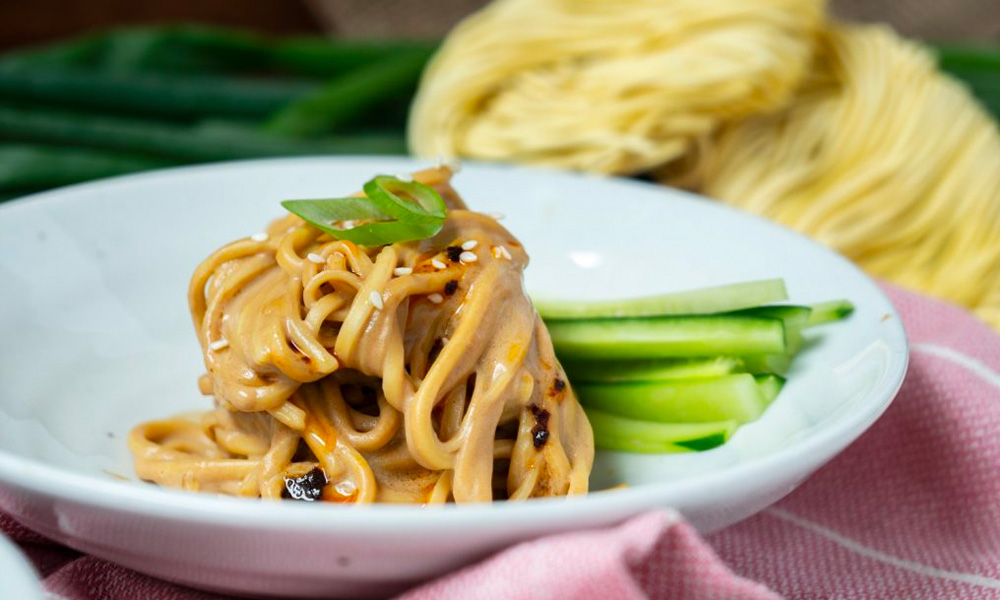 Ma Jiang Mian literally translates to 'sesame sauce noodles'. Tender chewy wheat noodles flavoured with a blend of sesame paste, rice vinegar, soy sauce, sugar, and chicken broth. Paired with cucumber and spring onion, plus a dash of piquant chilli oil. Fragrant and mouth-watering in every mouthful.
Sichuan Dan Dan Noodles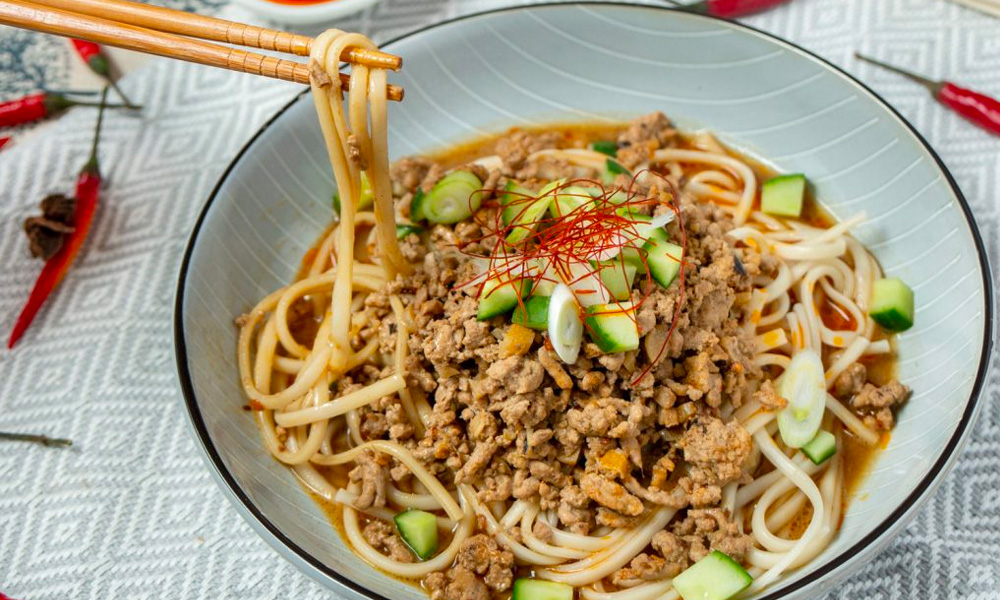 Dan means 'to carry', and Dan Dan Mian gets its name from the street vendors who used to bring buckets of this spicy savoury noodles on shouldered poles, and served them in bowls. Flavoured with tongue-numbing Sichuan peppercorns and chilli oil. Enliven with aromatic star anise, garlic cloves and ginger; and made richly savoury with minced pork, light soy sauce and sesame paste. Make it warm with our authentic recipe!
Chinese Hot Oil Noodles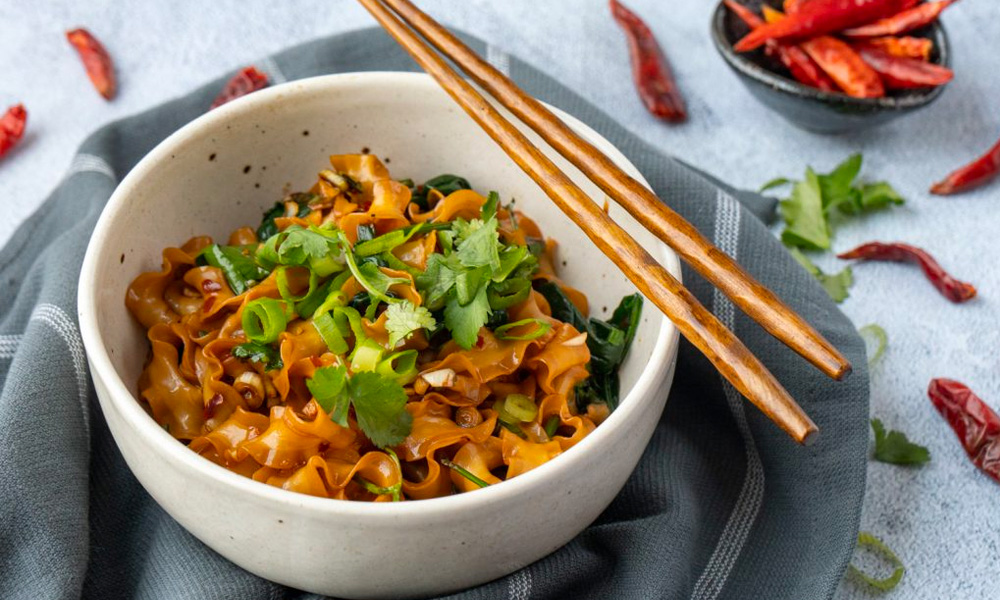 The wheat noodles and veggies in this Chinese delight are boiled and blanched. Then doused with hot simmering oil for the sauce mix, and tossed into a bold savoury blend. Slurp up and be amazed by the simple yet delicious flavour!
Japanese Soupless Ramen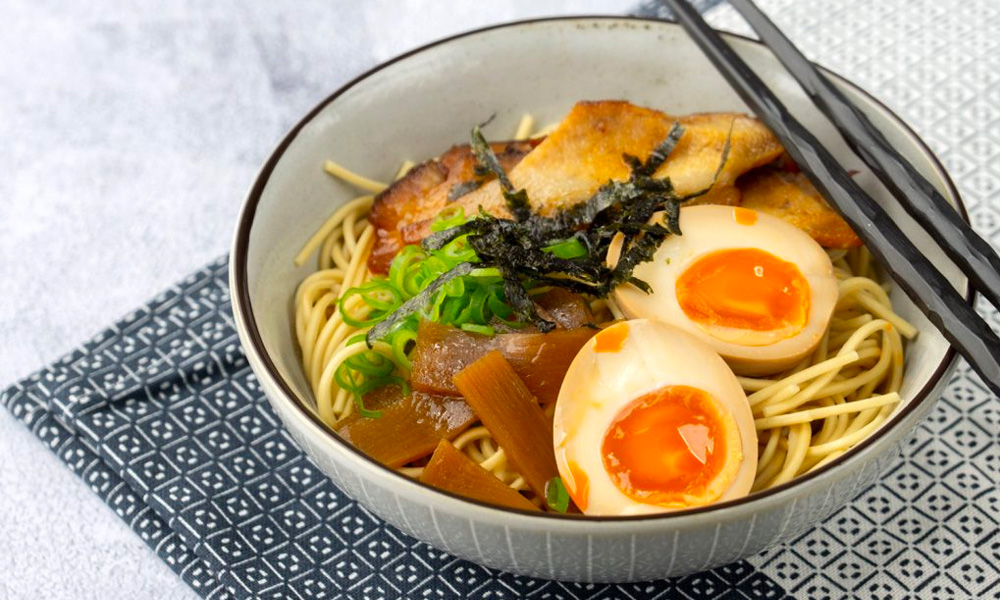 You're sure to have tasted Ramen soups before, but did you know Ramen can be soupless too? Here's an easy authentic delight with chashu pork and seasoned bamboo shoots; yummify with a mix of shoyu, sake, mirin sugar, kombu, garlic, green onions and bonito flakes.
Japanese Tantanmen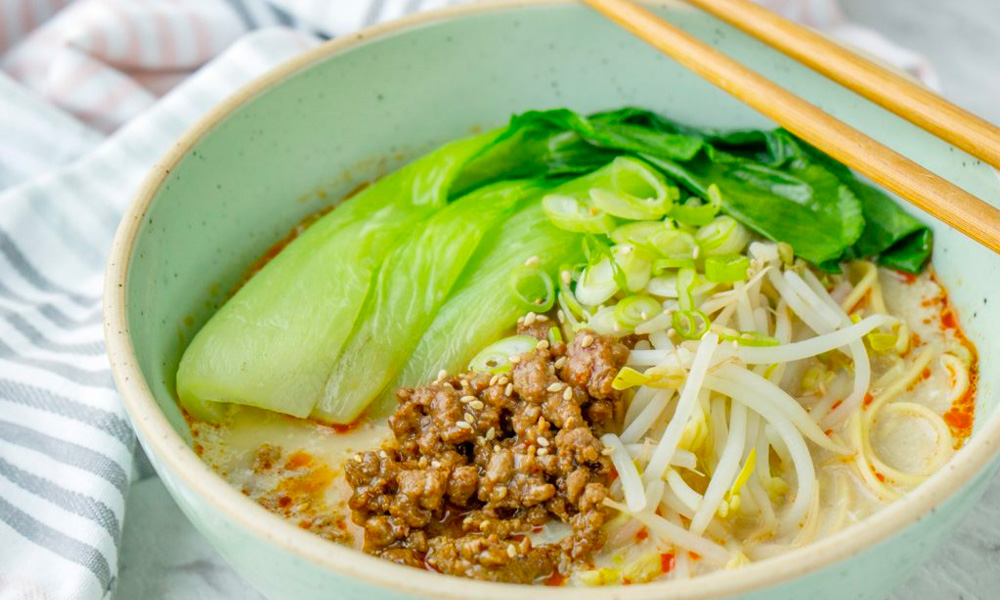 Probably inspired by the Sichuan version above, this Japanese-style Dan Dan Noodles won't numb your tongue. But it's soupy and made spicy-umami with chilli oil, rice vinegar, soy sauce, chicken broth and soy milk. With crunchy bok choy, and minced pork – enriched by sweet and spicy bean pastes, soy sauce and sake. Topped with refreshing green onion and fragrant toasted sesame seeds.
Japanese 5-Ingredient Salmon Soba Salad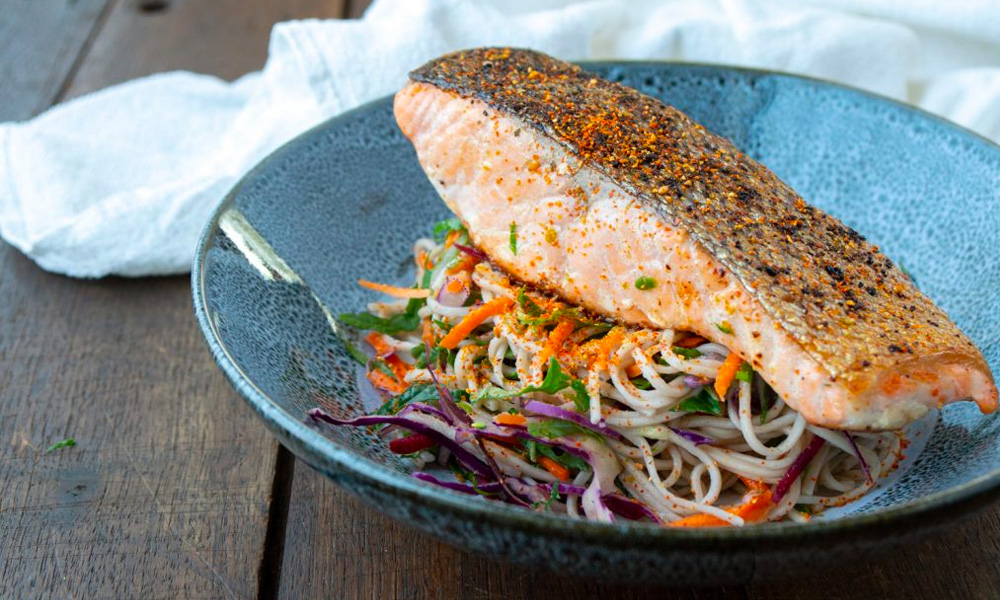 Salmon lovers are in for an easy, delicious treat! This Japanese salad is made with just 5 ingredients: succulent pan-fried salmon, wholesome soba noodles, assorted veggie mix, the richly piquant and savoury Shichimi Togarashi spice-blend. Come have a taste!
Thai Lard Na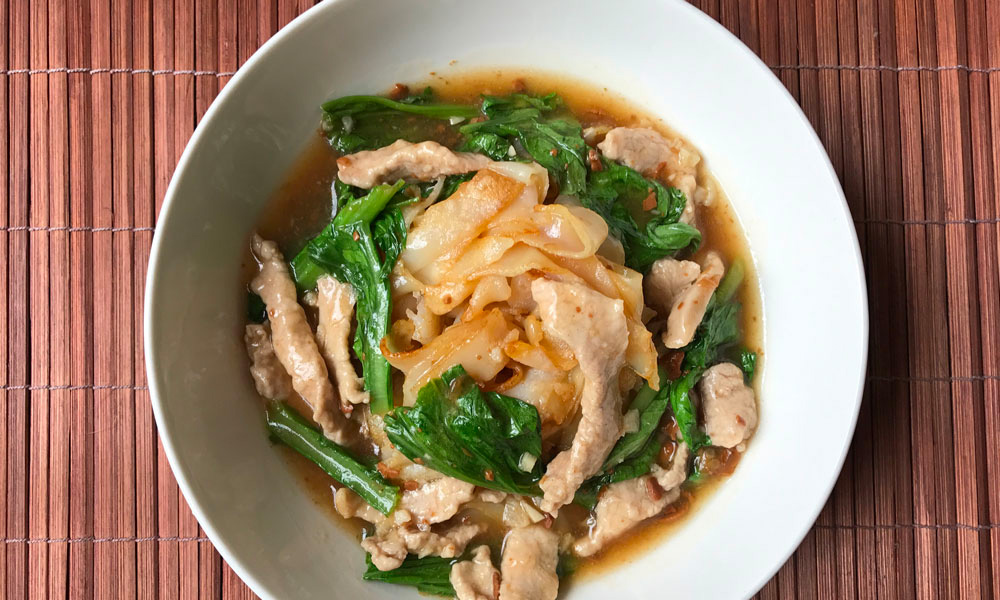 Thai Lard Na is soft flat rice noodles with marinated pork slices and Chinese broccoli or green mustard leaves. Lathered in rich savoury gravy for a full-bodied flavour, to comfort and pleasure your taste-buds. A homely, satisfying Thai special for any meal of the day.
Thai Pad Mama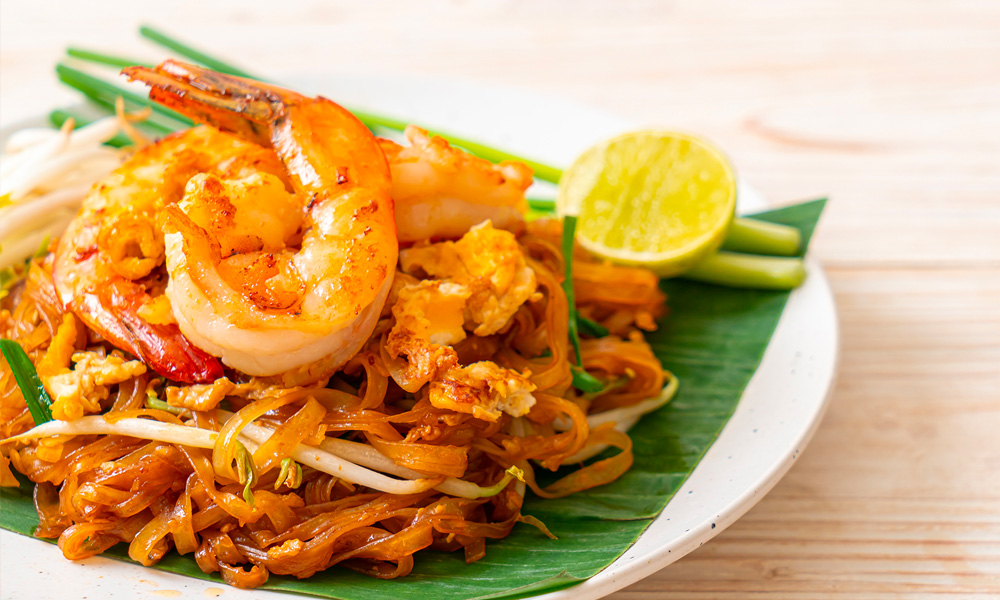 Stir-fried noodles like Pad Thai and Pad See Ew are everyday Thai 'fast food' favourites. Here's another homely darling of the same yummy category, but with thin stringy noodles instead of flat rice noodles. Stir-fried with garlic, prawns, pork, Chinese lettuce, and bean sprouts. Seasoned with fish sauce, oyster sauce and sugar. Delicious and sumptuous with layers of savoury flavours. Add chilli powder and a dash of lime juice for a spicy, fragrant touch!
Malaysian Dry Laksa Stir-Fried Noodles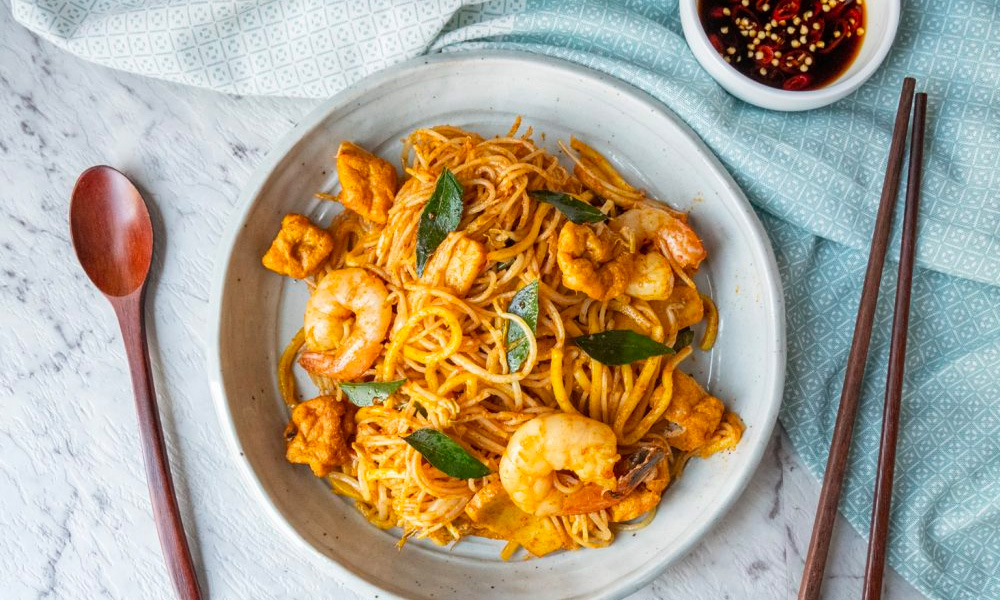 Laksa is among the pinnacles of Southeast Asian cooking, with a rich and complex spicy-umami flavour; which you can now easily get from premade Laksa paste! Besides the soupy version, there's also this dry stir-fried treat with a vermicelli and egg noodles combo; accompanied by prawns, tofu puffs, bean sprouts and sliced fish cakes. Come try it!
Indonesian Mie Goreng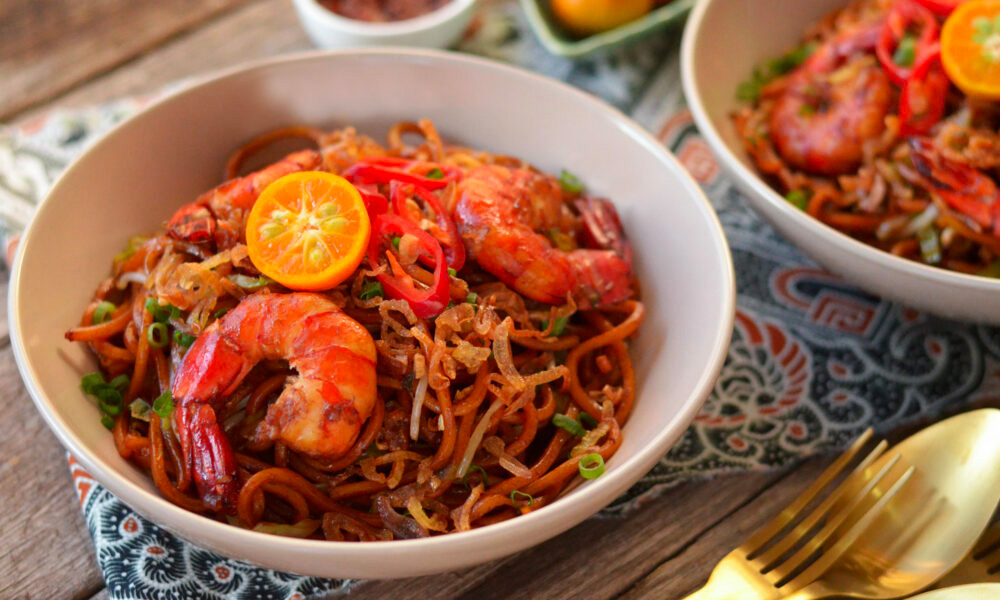 Enriched with Kecap Manis for that signature Indonesian taste, as well as a yummy blend of light soy sauce, dark soy sauce and oyster sauce; this noodles stir-fry is packed with tasty prawns, crunchy cabbage, and bean sprouts. Made fragrant with shallots and garlic, then garnished with spring onions, red chilies or sambal for a spicy oomph, plus a squeeze of calamansi or lime for zest and aroma. Savour the bold appetizing flavour with our recipe!