Ramen is Japanese wheat noodles with a thin, long shape and tender, chewy texture. Typically accompanied with a balanced mix of toppings that include meat and veggies, in a hearty, umami broth. Ramen absorbs the broth and topping flavours, thus allowing a myriad of umami variants across Japan, and many new recipes to explore and savour.
Since its inception during the late 19th Century, the Chinese-inspired ramen quickly became a signature Japanese staple, enjoyed as a one-bowl meal. So beloved, there's actually a ramen museum near Tokyo proper. Meanwhile, authentic Japanese chefs serve up delicious bowls of ramen at restaurants around the world, including in Australia.
Now with Hakubaku Organic Ramen, you too, can cook up your favourite umami flavours, or create your own unique recipes at home. Hakubaku Ramen noodles are made from organic wheat flour, mineral salt and water. Great for any meal of the day, and convenient for your weekday dinners. Here are 6 satisfying ramen specials to start you off!
Chicken Shio Ramen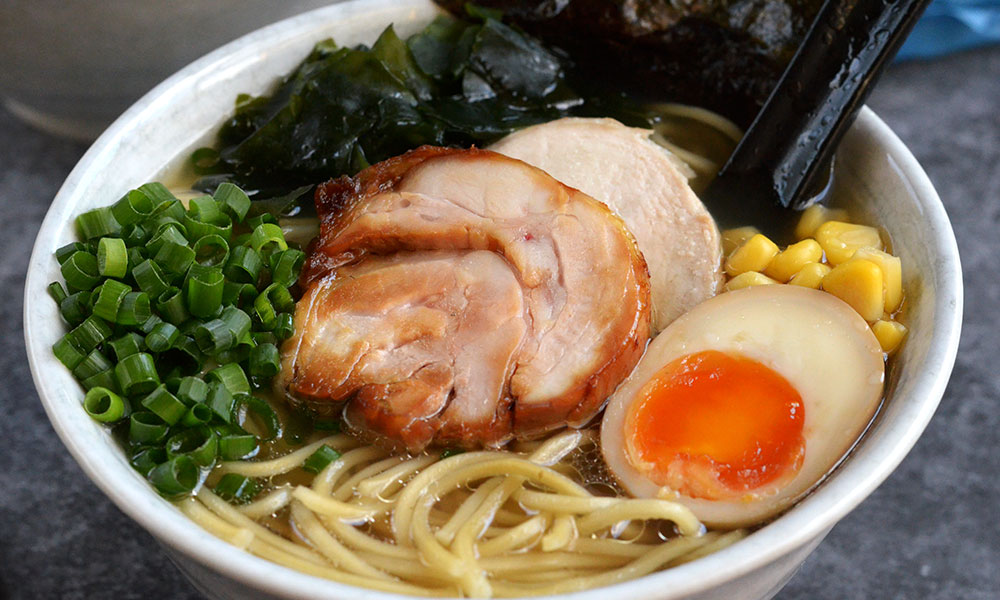 From the warm, savoury broth, to the seasonings and even the cooking, every part of this comforting recipe accentuates the umami chicken flavour, balanced with tender ramen, nori and ajitsuke ramen egg, sprinkled with spring onion fragrance. Appetising and savoury in every slurp.
Miso Spicy Ramen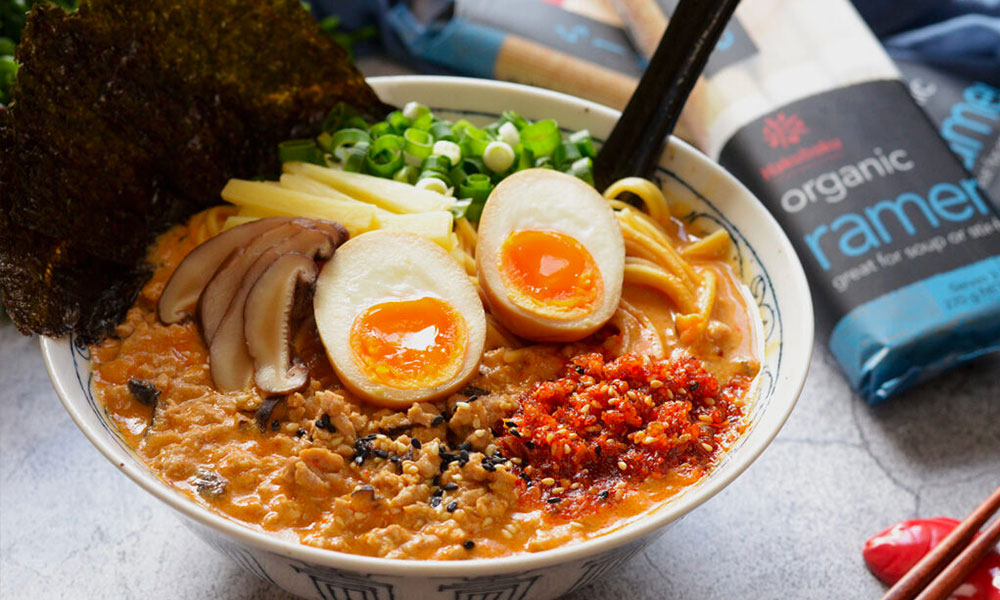 Miso ramen is a Hokkaido specialty, made with the base flavour of Japanese soybean paste for a rich, umami broth. This recipe, however, adds a spicy twist with chilli oil that transforms the classic dish into a zesty, mouth-watering bowl of delicious excitement. Made hearty with minced pork, as well as nori seaweed, seasoned bamboo shoots, sautéed mushrooms, and a touch of green onion aroma. A ramen bowl that's sure to surprise and please!
Vegetarian Hiyashi Chuka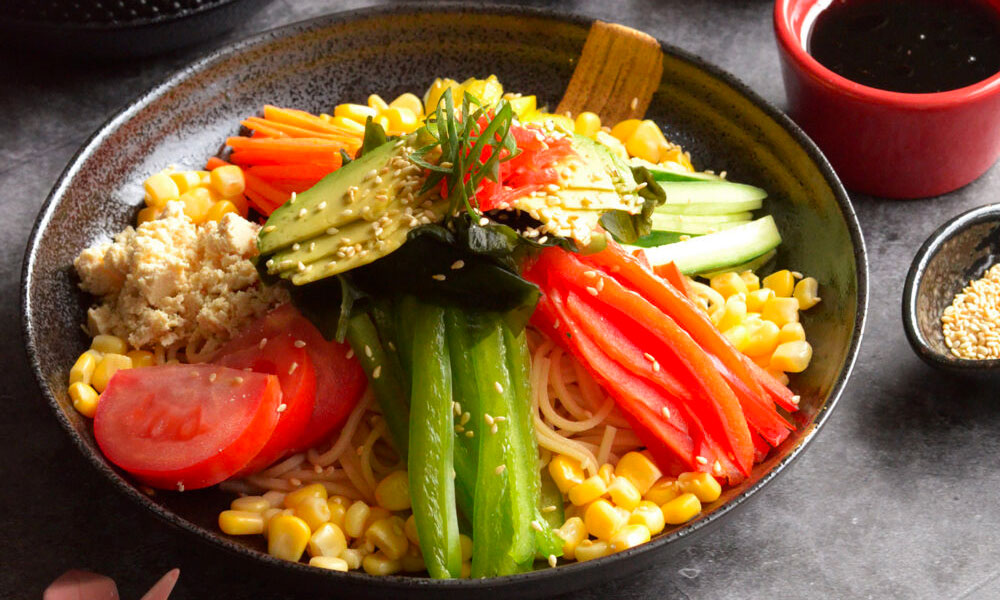 Bored of the same old salad for your veggie fix? Enjoy a vegetarian Hiyashi Chuka! Originated from the Kansai region of Japan, this ramen delight is a broth-less summer dish. Savoured cold with a wholesome topping of crunchy assorted veggies, and flavoured by a sauce-blend of rice vinegar, mirin, soy sauce and sesame oil. Umami with a nutty fragrance. Perfect for a chill and refreshing vegetarian meal that's yummy and fills your tummy. Want the meat version? Check out this recipe instead.
Yuzu Ramen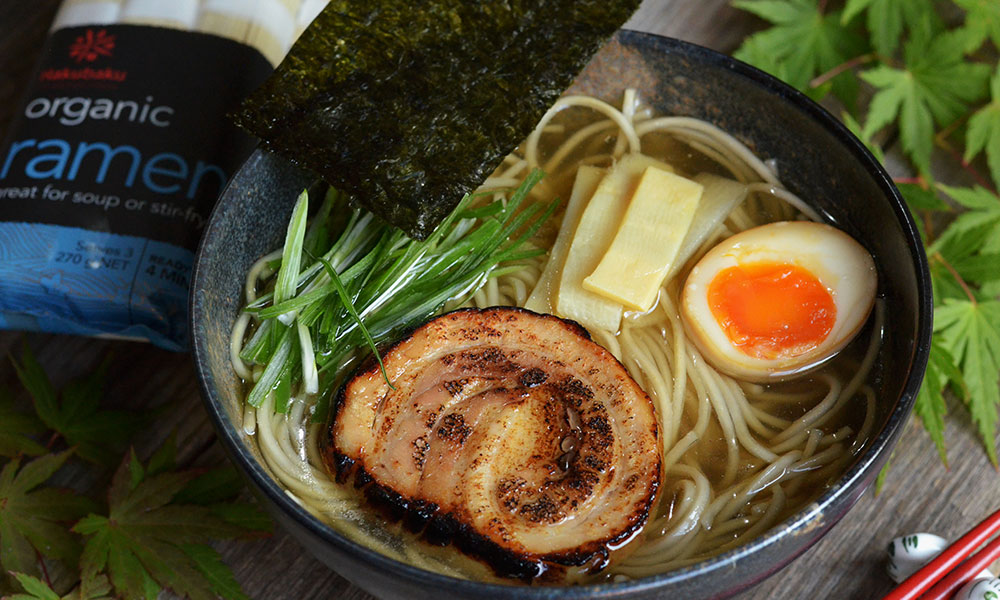 Light and refined soup with a subtle citrusy touch, the yuzu ramen is an iconic speciality of the famed Tokyo ramen restaurant, Afuri. Chicken and pork broth blended with a sauce of sake, mirin, sugar, salt, rice vinegar and yuzu juice. Flavoured with an aromatic oil made from chicken and pork fat, oil, spring onion. Topped with grilled pork belly, seasoned bamboo shoots, nori and ajitsuke ramen eggs. Savoury, hearty and refreshing.
Tonkotsu Fu Ramen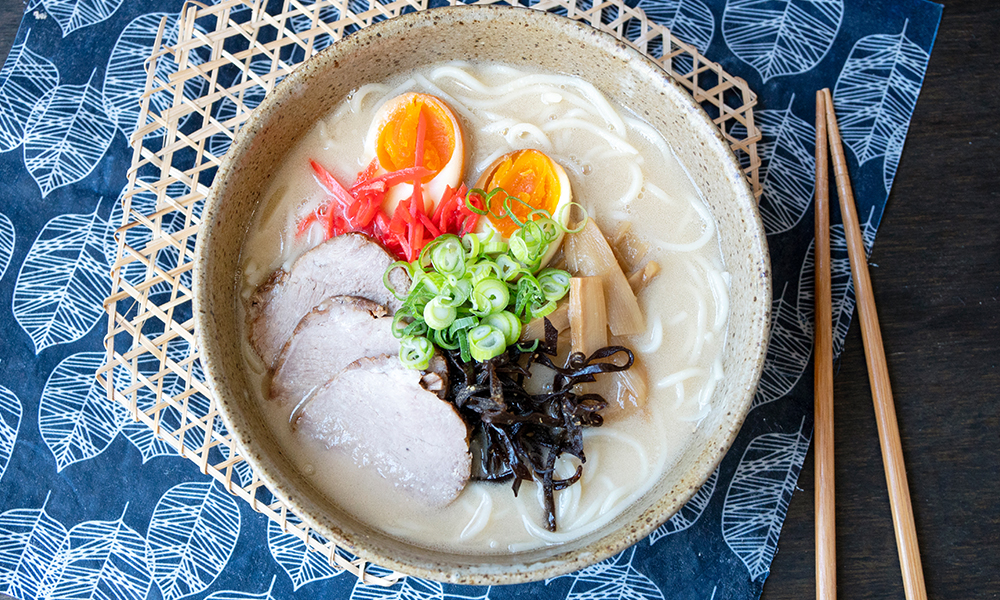 An all-time darling from the Fukuoka prefecture in Kyushu island, the extra rich soup of Tonkotsu ramen is made by simmering pork and chicken till their natural fats meld into a thick, creamy stock. Usually takes hours to cook. Some restaurants would even keep the simmer on for days to ensure consistent flavour. But here's a shortcut recipe, brought to you by Chef Masa: Tonkotsu Fu ramen. Chicken stock (or powder), pork fat and white miso paste, boiled together, then cooled and blended into a smooth broth. Cook the ramen, and reheat the broth. Then top with pork slices, bamboo pickles, soft-boiled egg and wood-ear mushroom for a light, chewy touch. Garnish with red pickled ginger and spring onion. Voila! Thick and tasty Tonkotsu ramen made easy!
Tsukemen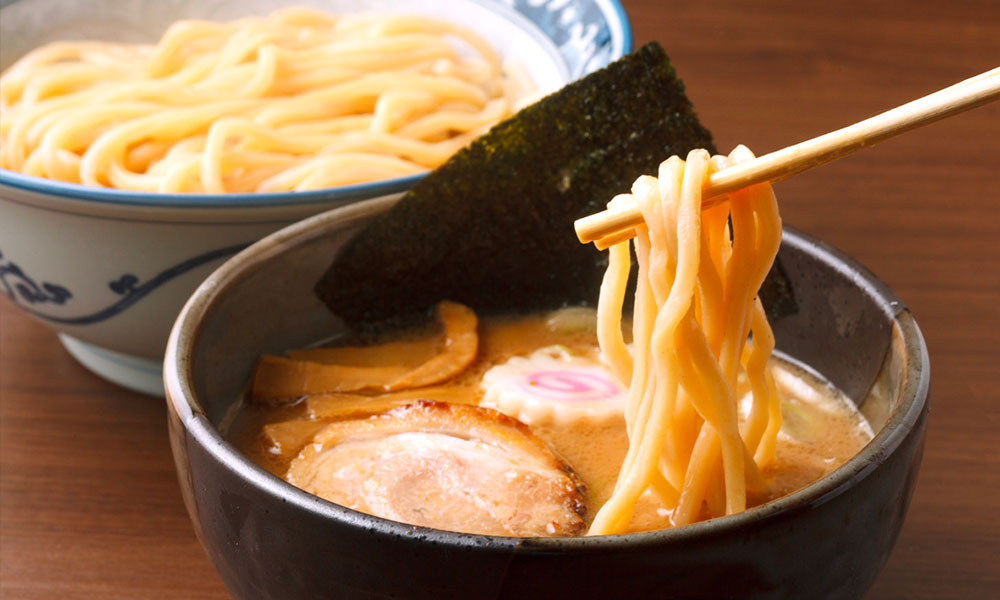 Tsukemen may look basic, but the rich, soothing flavours will absolutely please you. Warm, hearty pork broth with umami pan-fried char siu pork, and nori seaweed. Add narutomaki fish cake for a dash of authentic Japanese flavour. Tender chewy ramen with yummy textures and alluring flavours that warms your belly and satiates your taste-buds.
About Hakubaku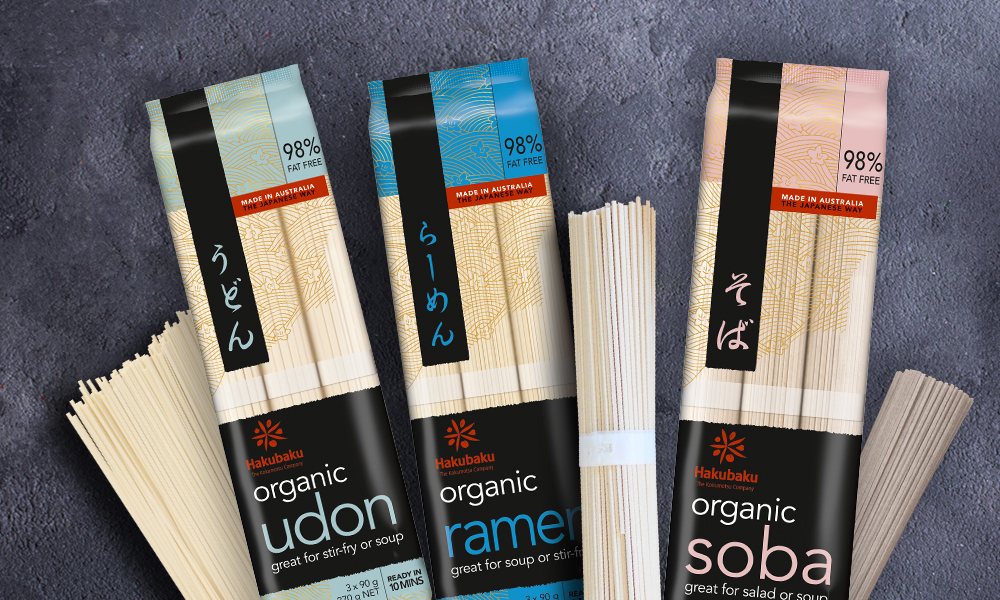 Hakubaku brings authentic Japanese flavours to Australia, with products made from the highest quality ingredients. Their Organic Ramen is made with the best organic wheat variety in Ballarat, Victoria, Australia; and in true Japanese traditional methods that encapsulate simplicity and healthfulness. Perfect to make your own ramen delights at home! Available in supermarkets near you. Also check out other Hakubaku products such as organic Soba and Udon for all your home-cooked Japanese faves! follow Hakubaku Instagram @Hakubaku.organic for more information.