Remember when you first moved out of home and lived on a diet of instant noodles? Well, there's no need to deny yourself those cravings any longer, as we give you permission to pimp up your instant noodles! Follow these topping tips for a quick-smart snack, lunch or midweek dinner, perfect for devouring in front of the TV.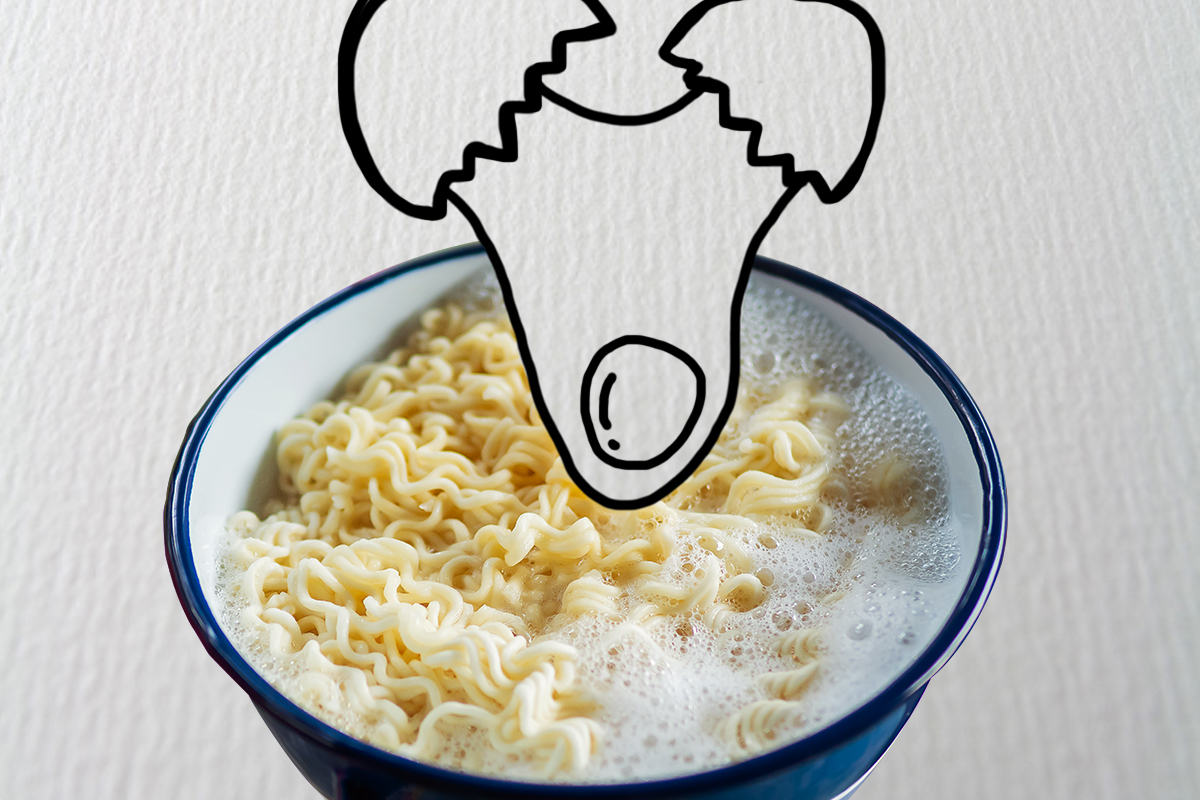 Put an Egg on It
Fried, boiled or flipped into an omelette, there's nothing that can't be improved by the addition of an egg. Our favourite noodle accoutrement is a soft-boiled egg (five minutes should do the job) for a hit of protein and a creamy texture.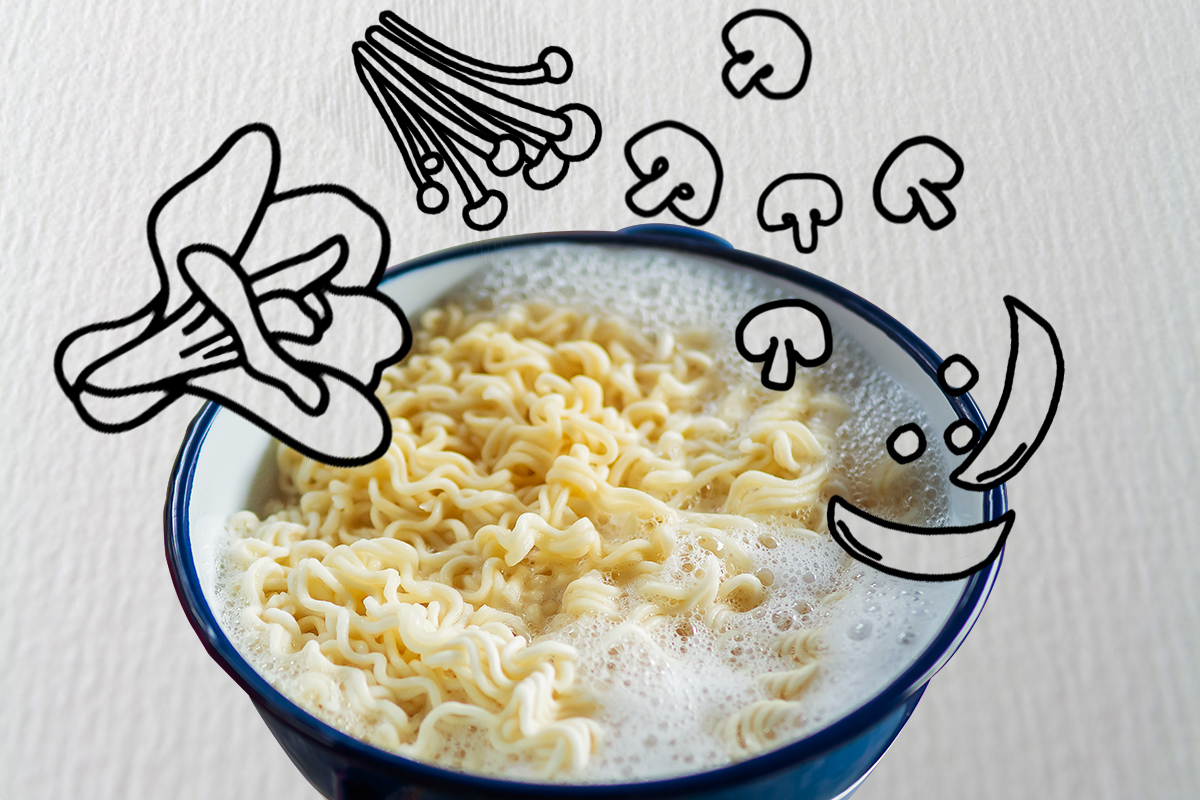 Go Green
Adding a dose of vegetables will make your instant noodles instantly more 'adult'. Try finely shredded raw bok choy for crunch, or blanched broccolini, steamed snow peas, and sliced mushrooms (raw enoki mushrooms work a treat). And if you can't be bothered with anything beyond boiling the water, simply chuck in a handful of frozen peas and corn when you're cooking the noodles.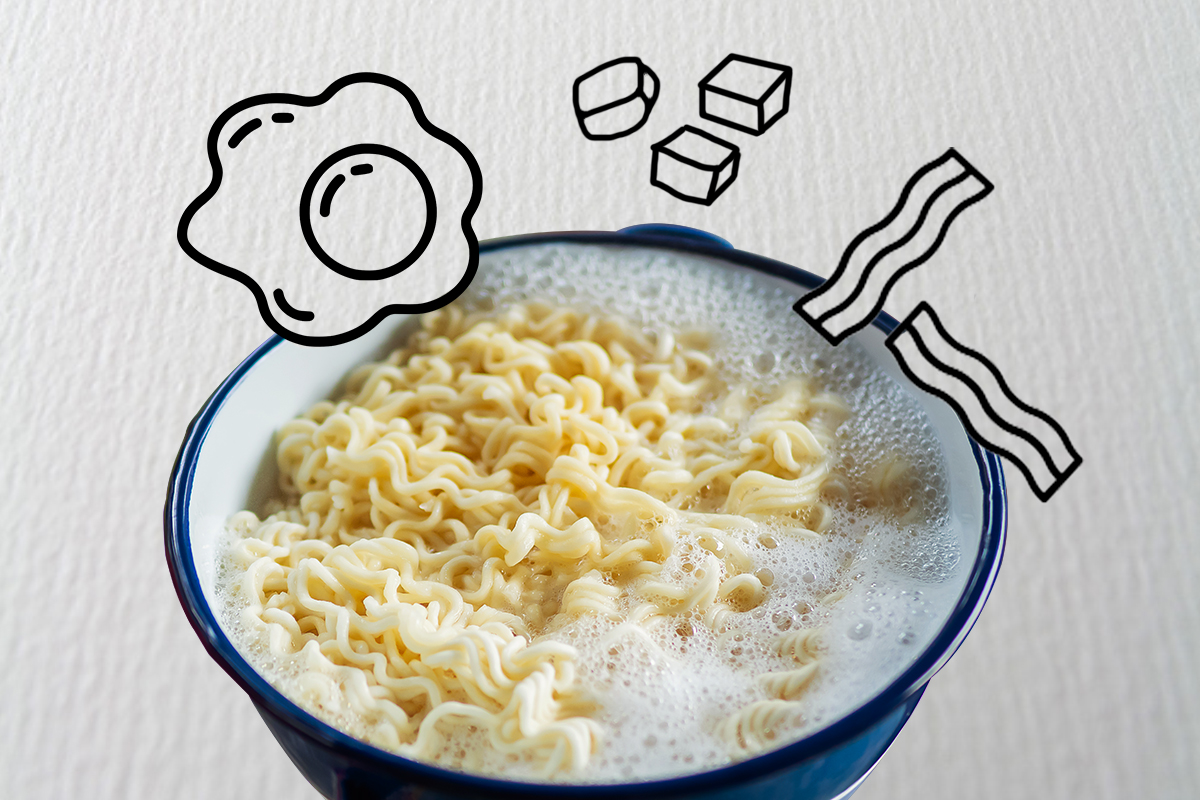 Pump Up the Protein
Trawl the fridge for leftover roast chicken or cubes of marinated tofu to add to your noodle soup. Or, if you've got five minutes up your sleeve, fry up some bacon for a filling, flavour-packed addition to your bowl. Hint: fried egg and bacon equal breakfast ramen heaven—and it's infinitely more satisfying than another slice of toast.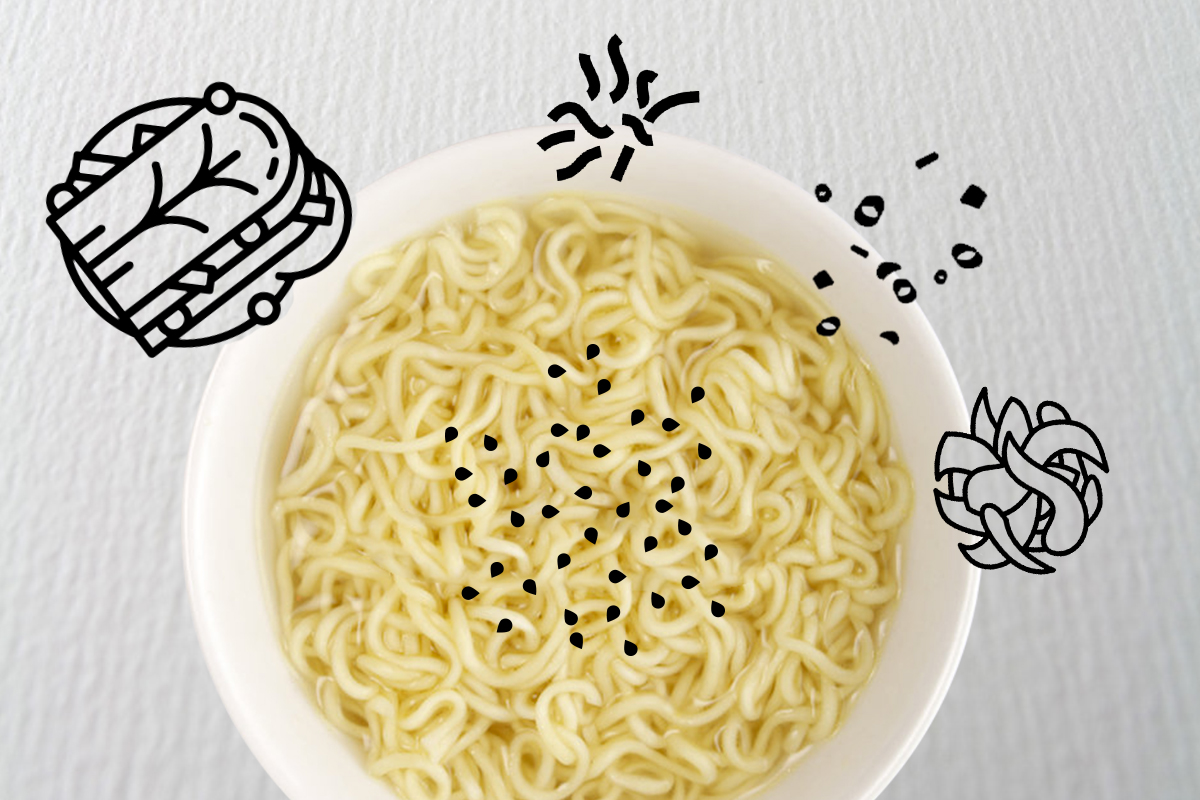 Garnish Like a Pro
Sheets of nori seaweed, toasted sesame seeds, a mound of kimchi, pickled ginger, sliced spring onions and Japanese seasonings, such as nanami togarashi spice mix or furikake (an umami-packed seasoning of dried fish, seaweed, sesame and salt), will elevate your noodles from snack attack to main