Soup is among the oldest dishes we humans have ever cooked, dating as far back as the Bronze Age, when the first cooking pots were created. Every culture around the world is sure to have a long tradition of warm, flavourful soups filled with wholesome goodies or cooked with the simplest ingredients, and seasoned to their own unique tastes.
After all, long workdays, cold weather or when you're feeling down, sometimes a hot bowl of tasty comfort is what you need to relax and rejuvenate your spirit. For those living away from family, soups are warm reminders of home. They can also be the easiest things to cook with just a pot of boiling water. There are even pre-made soup mixes, so you don't have to hunt for ingredients to get the right flavours.
Soups are integral in all Asian cuisines. Enjoyed pretty much daily from traditional homely meals, to street food delights and sumptuous banquet specials. A typical family meal for many Asians would include a soup. Single-serving soups are often one-bowl meals with just the right portions of protein and veggies. There are also signature soups that embody the core flavours of their people and culture.
Want a taste? Here are some of Asia's favourite soups to warm your heart and belly, with recipes you can cook at home.
Pho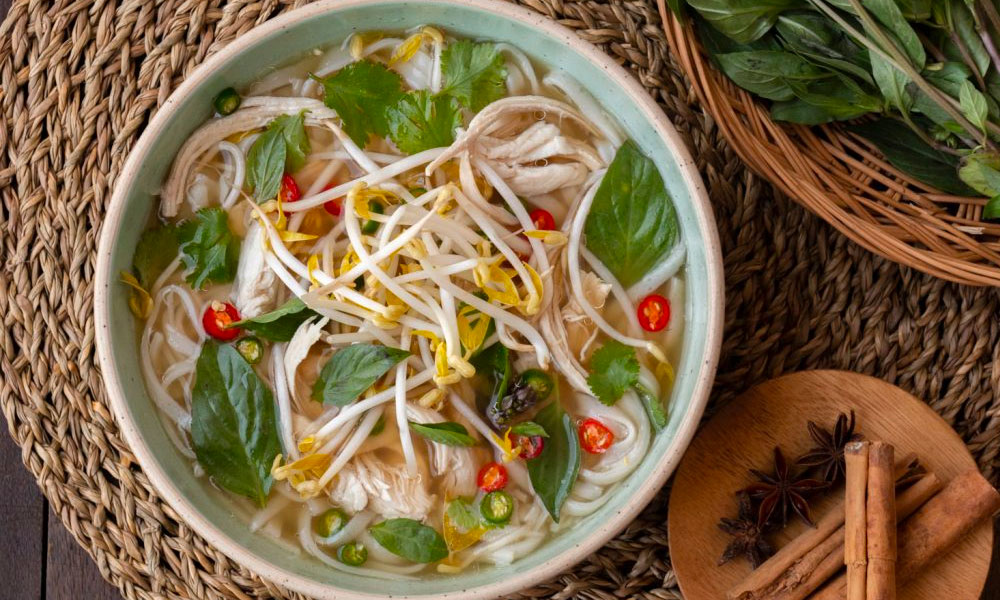 Say 'Vietnamese cuisine' and the first dish that comes to mind is probably Pho. Beef bone soup simmered with onion, star anise, cinnamon and ginger. Enjoyed with tender noodles, thin-sliced steak, beef balls, coriander and bean sprouts; with chilies for a light spicy touch, basil leaves and a squeeze of lime for aroma. Every sip brings a deep umami flavour that pleases and comforts your taste-buds. Want a simpler version? Try our 30-minute chicken Pho. Or have it a yummy veggie-fix with our vegetarian special.
Bo Kho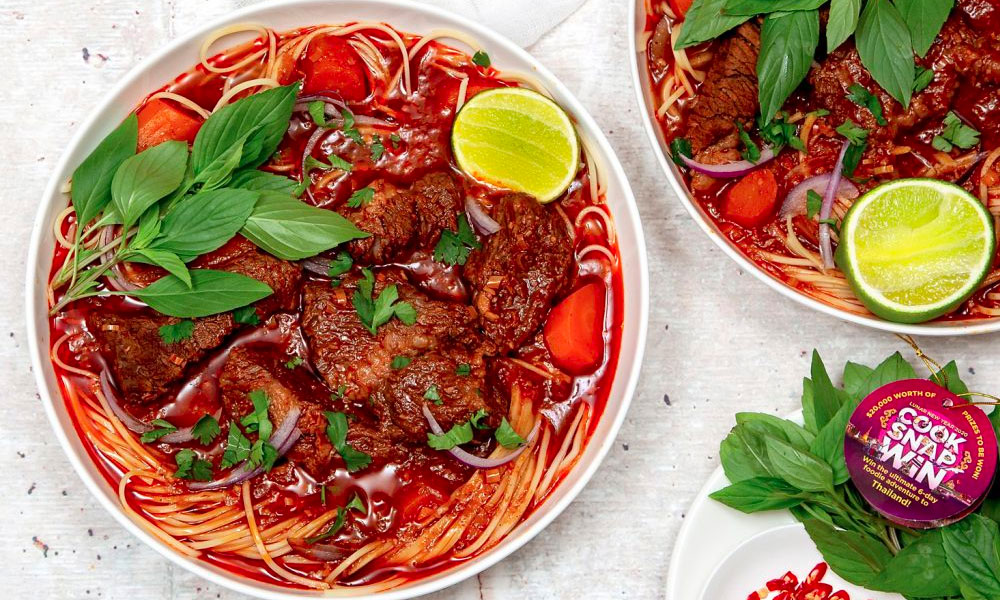 Beef consumption actually began in Vietnam during French colonial times, along with the beef stew. However, Vietnamese chefs were quick to reinvent the dish with their unique blend of local herbs and spices. The Bo Kho is born from this history. A bold and spicy beef indulgence with noodles or bread. Seasoned with chilli powder, star anise, paprika, lemongrass, garlic, soy sauce, and tomato paste. The beef is marinated with galangal, garlic, five spice powder, palm sugar and fish sauce; simmered till tender with a full-bodied flavour.
Tom Yum Goong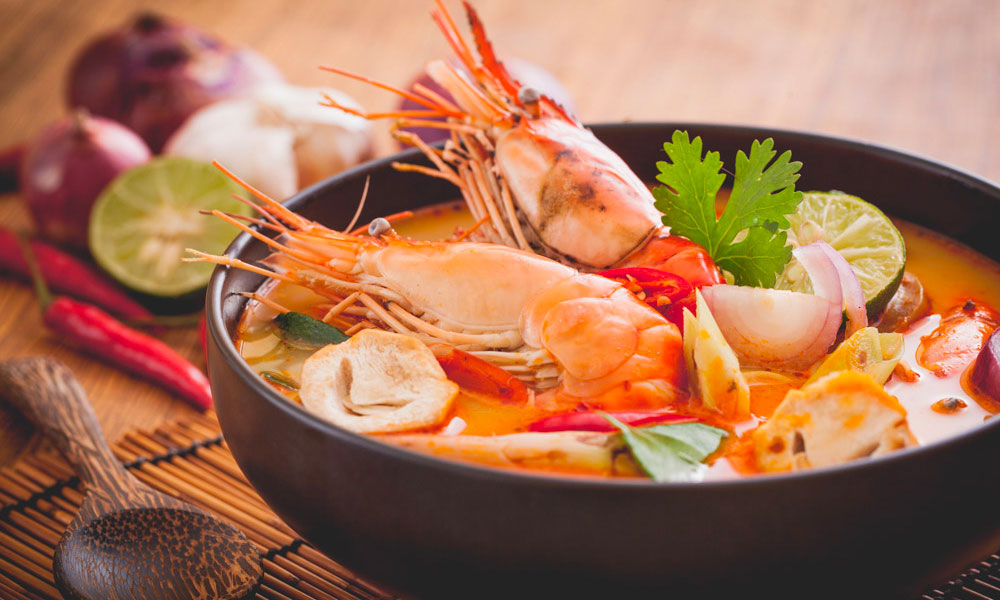 The spicy, tangy and savoury Tom Yum Goong is undoubtedly the signature soup of Thai cuisine, and among the yummiest ways to enjoy prawns and seafood. Warm, bracing and packed with mouth-watering flavours. Enjoy it with our sumptuous recipe!
Thai Chicken Soup with Pickled Lime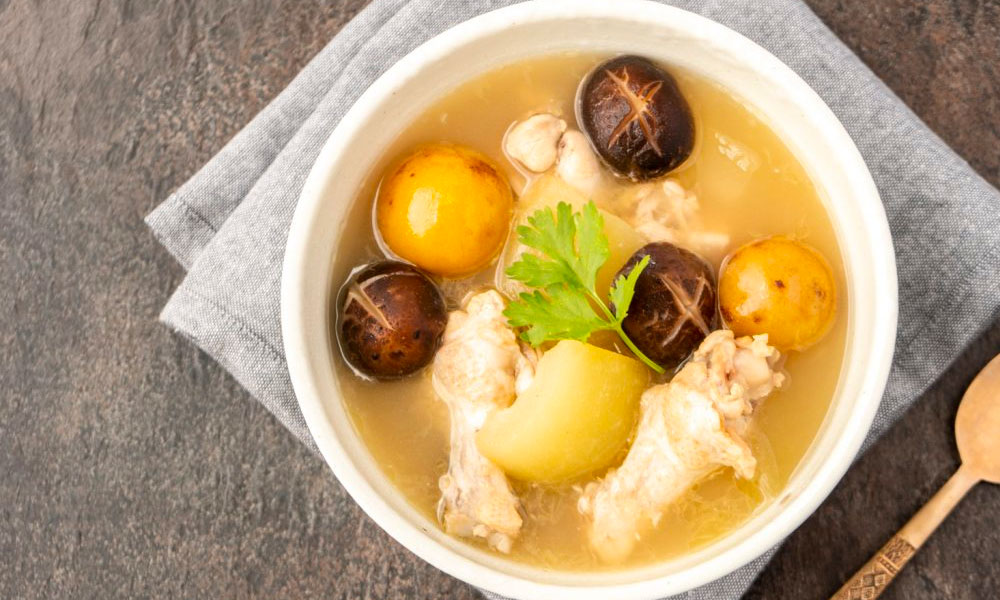 Not all Thai soups are spicy. Here's a tangy and umami chicken soup with pickled limes and winter melon. Seasoned with a simple blend of sugar, fish sauce and black pepper. An easy soup for a comforting home-cooked meal.
Soto Ayam
The Indonesian Soto chicken soup is packed with layers of savoury warmth and a rich, appetizing aroma – thanks to the blend of unique herbs and spices. Enjoyed with noodles, hard-boiled eggs and a yummy chicken-potato nugget called Bergedil. Try it with our authentic recipe!
Miso Soup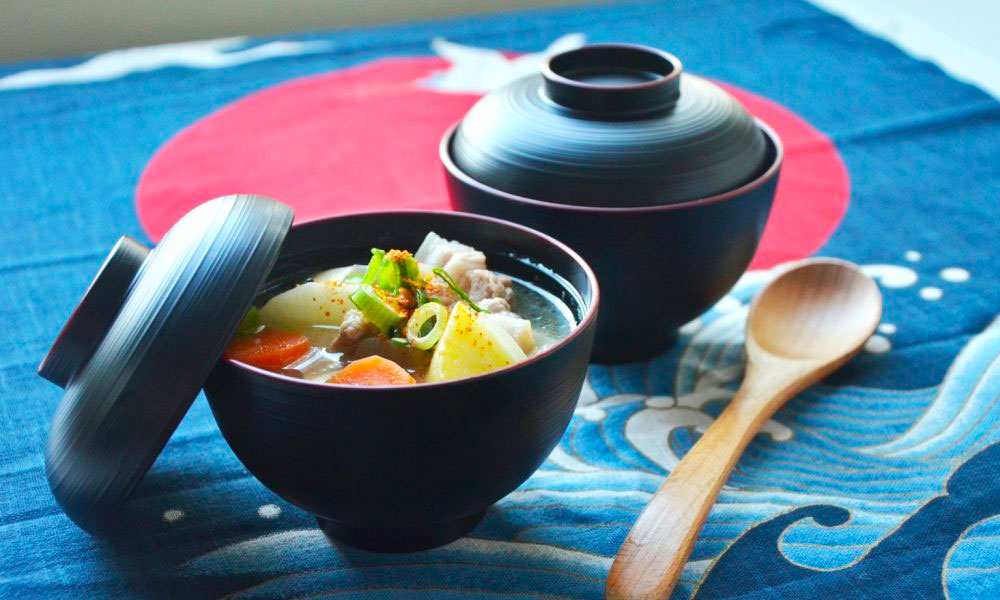 No Japanese meal-set is complete without a warm bowl of earthy and savoury miso soup—to cleanse your palate, balance the flavours of the main dishes, and ease digestion. Also yummy as a simple soup with tofu or kabocha. You can even cook more to keep for up to five days. Want a miso soup with a thicker texture? Enjoy this blended kabocha special. Want to include meat and veggies? Here's a pork miso soup with potatoes, daikon and konjac.
Ramen Soups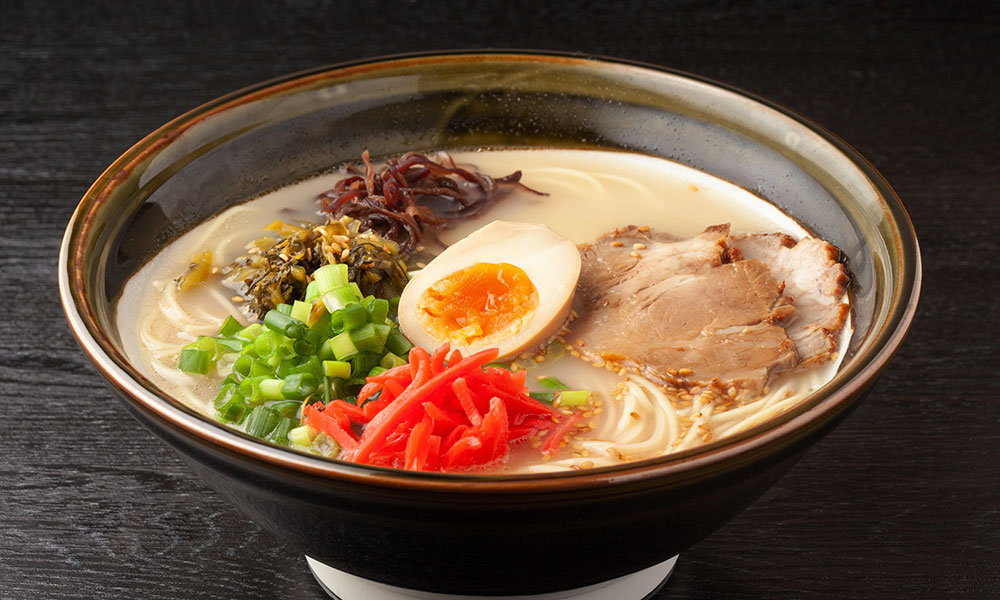 Single-serving noodle soups are a mainstay in all Asian cuisines, and for the Japanese, it's their umami ramen soups. Come grab the recipes for all the signature flavours here!
Chinese Egg Flower Soup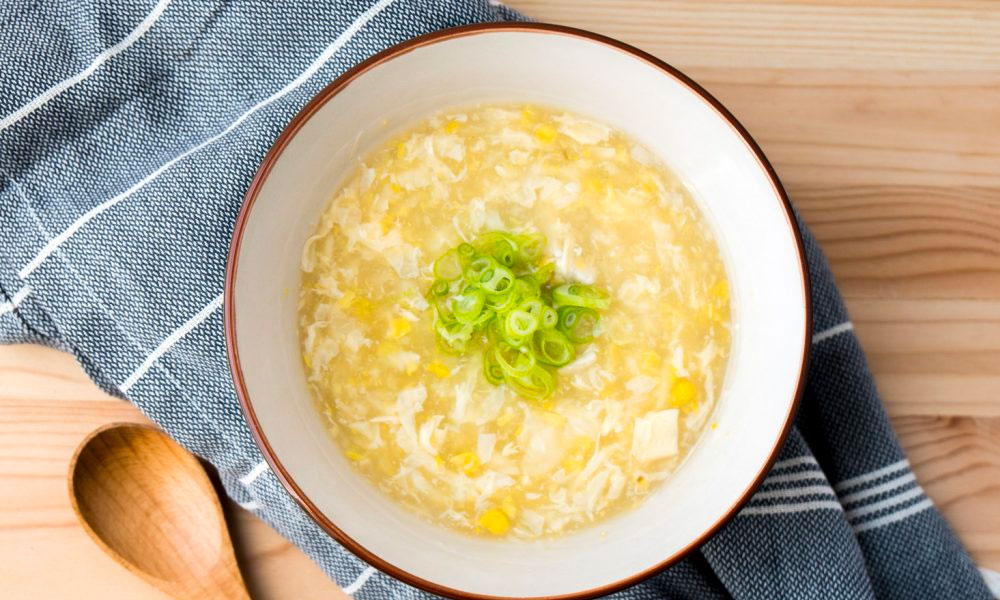 Similar to the Japanese, soups are a must-have in Chinese family meals, along with a tableful of shared dishes. In fact, soups are practically synonymous with 'home-cooked' in Chinese culture, imbued with the warmth of familial love. They have a plethora of wholesome soup flavours, and the 'egg flower' is among the easiest to cook—named for the soft whisked egg flakes that form during the simmer. You can match it with almost any meat and veggie. Have it tangy and savoury with tomatoes and tofu. Enjoy a simple sweet-savoury comfort with chicken and creamed corn. Make it meaty and umami with pork. Or warm, refreshing and savoury with spinach and fruity-sweet goji berries.
Wonton Soup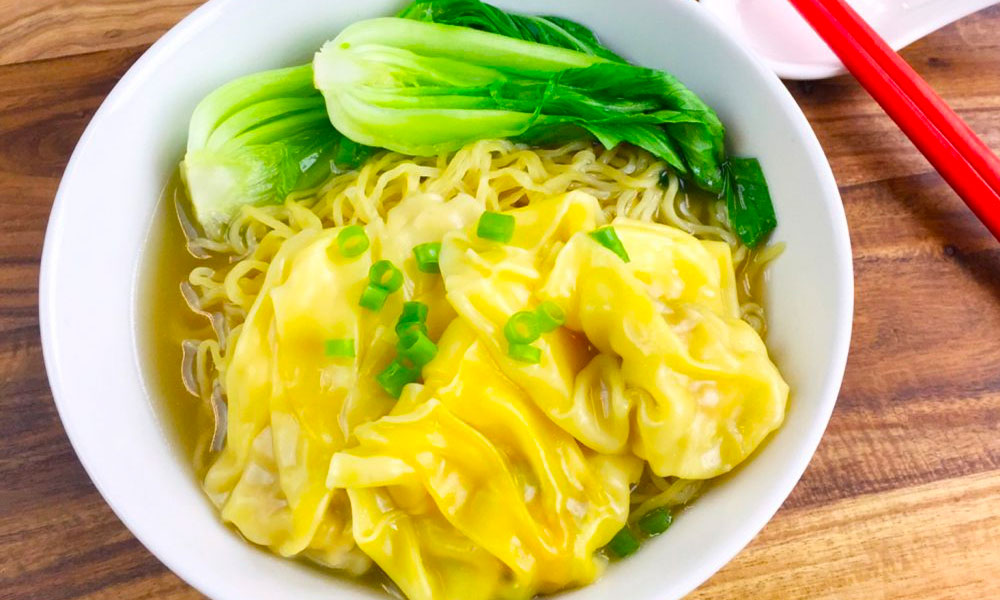 Wonton soup noodles is the most ubiquitous Chinese street food soup across China and the Southeast Asian diaspora. Tender pork mince dumplings in a bowl of umami chicken-stock or anchovies-stock soup, with thin wheat noodles and choy sum leaves. A simple, savoury and filling one-bowl wonder, perfect for weekday meals.
Manduguk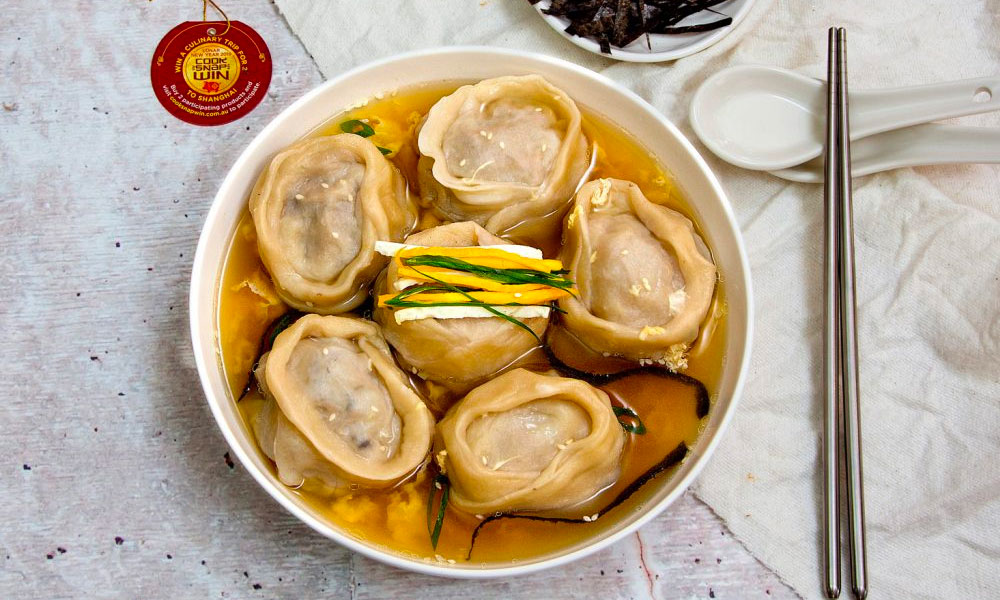 Some Asian soups are also festive foods, such as the Korean Manduguk. A traditional dumpling soup enjoyed as a family breakfast on Lunar New Year. Made umami with a dashi stock of kombu, dried anchovies and minced beef. The dumplings have a yummy filling of shiitake mushrooms, onion and cabbage, flavoured with garlic, salt, ginger, sesame oil, soy sauce, and white pepper. You don't have to wait for the New Year though. Make and savour your own Manduguk soup whenever you like with our recipe!
Korean Hangover Soup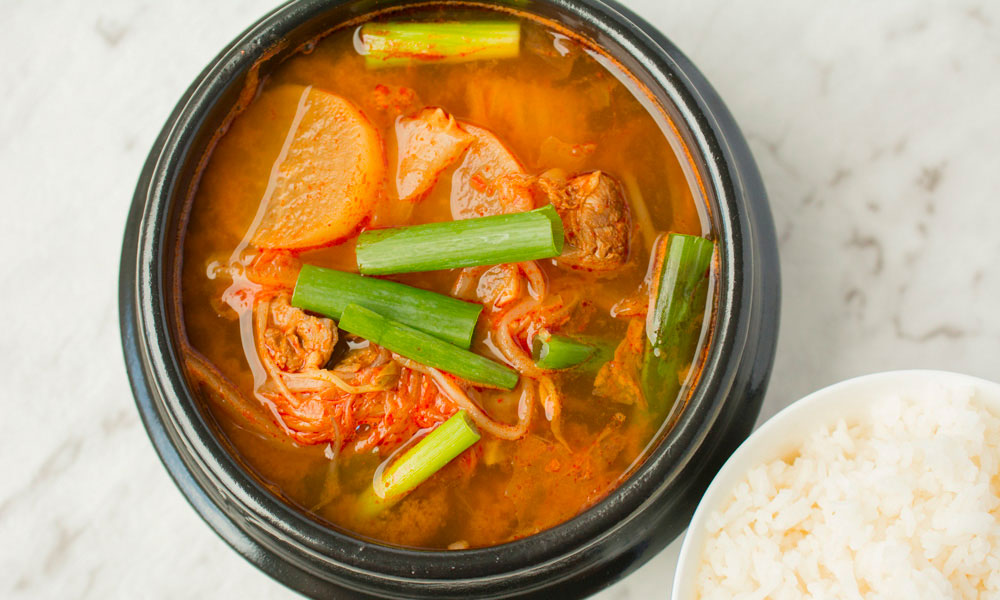 Koreans love their after-work drinks, and for the post-party blues the next day, they have a bowl of hangover soup with beef, shiitake mushrooms, radish, bean sprouts and napa cabbage. Made savoury with fish sauce, mirin and Doenjang bean paste, with Gochugaru red pepper flakes for a spicy touch. Try it with our authentic recipe.