Hey there, foodie! Previously, we talked about Chinese sauces and seasonings for your kitchen. Today, we venture to Far East Asian and uncover the secret arsenal of Japanese cooking.
From iconic sushi dishes to delicious wagyu beef, Japanese cooking is considered a culinary art of both appetizing beauty and complex, satisfying flavours.
Now you too can cook and savour your favourite Japanese dishes with just 10 key ingredients from your nearest Asian grocery!
Want to learn more Asian condiment secrets? Then join us again this Friday for Part 3: Korean sauces.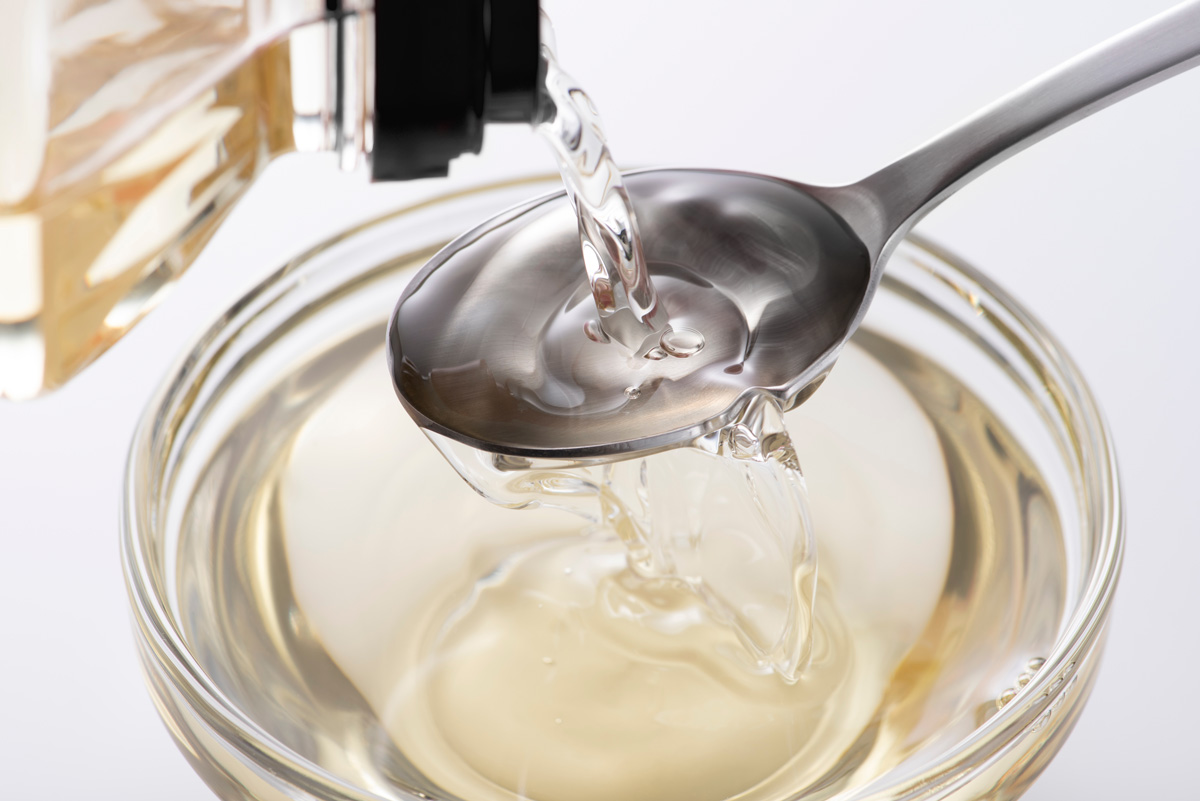 Sake
On any given evening, a good bottle of sake can warm the heart and soul. But did you know it's also great for cooking? This satiating beverage brewed from fermented rice is a fantastic taste enhancer for steamed clams, abalone and mussels,
glazed
,
grilled or cured fish
, as a marinade for steaks, as well as
teriyaki
,
sukiyaki
and
simmered dishes
. Any "entry-level" brand like Obento Cooking Sake is enough to do wonders.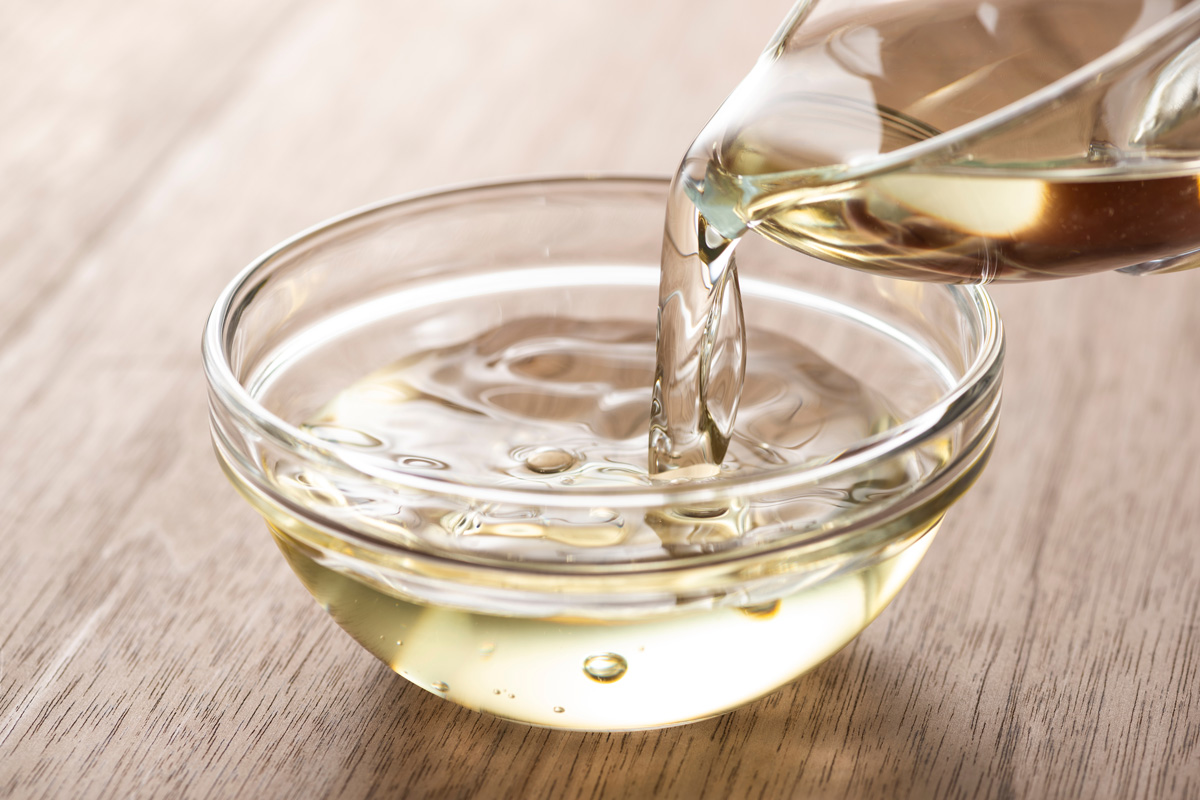 Mirin (Sweet Rice Wine)
Similar to sake, but with less alcohol and more sugar, mirin is vital in giving your dishes that special umami flavour. Great for
Nikujaga potato stew with beef
,
salmon teriyaki
,
grilled fish
,
ramen
and stir-fries. The three common types of mirin are Hon mirin (true mirin) with 14% alcohol. Shio mirin, 1.5% alcohol and added with salt. Mirin-Fu Chomiryo, less than 1% alcohol but with the same sweet flavour. Kansai cooking style or nikiri mirin means boiling the wine briefly before use to evaporate some of the alcohol. Mirin is also good for clearing fish smell. It has a strong flavour though, so use just a touch with your other ingredients.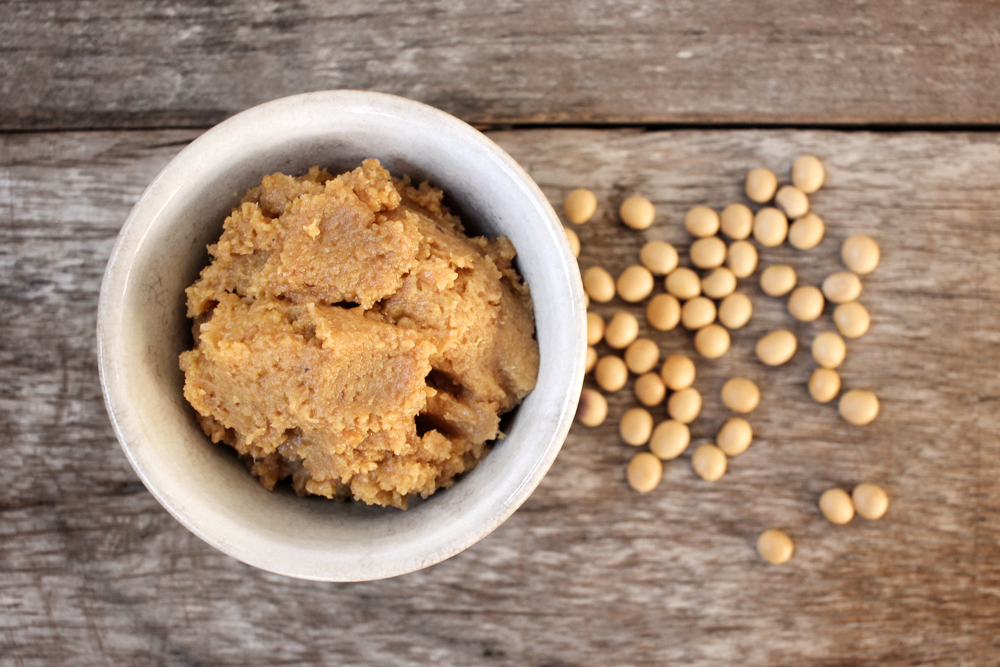 Miso
Among the basic Japanese seasonings, miso is a fermented soybean paste with salt and koji (made with rice, barley, seaweed or wheat). You've probably tasted miso soup before, the traditional Japanese staple broth with a salty, earthy aroma. There are three common types: red miso, white miso and barley miso. Generally, the barley miso is sweeter and saltier than red and white. Besides
soup
dishes, miso is also great for braised vegetables and mushrooms, as a sauce, a dip, a marinade for
grilled chicken
or fish (mixed with sake), side dishes, and sweet misozuke dish of pickled cucumber, daikon, napa cabbage or eggplant.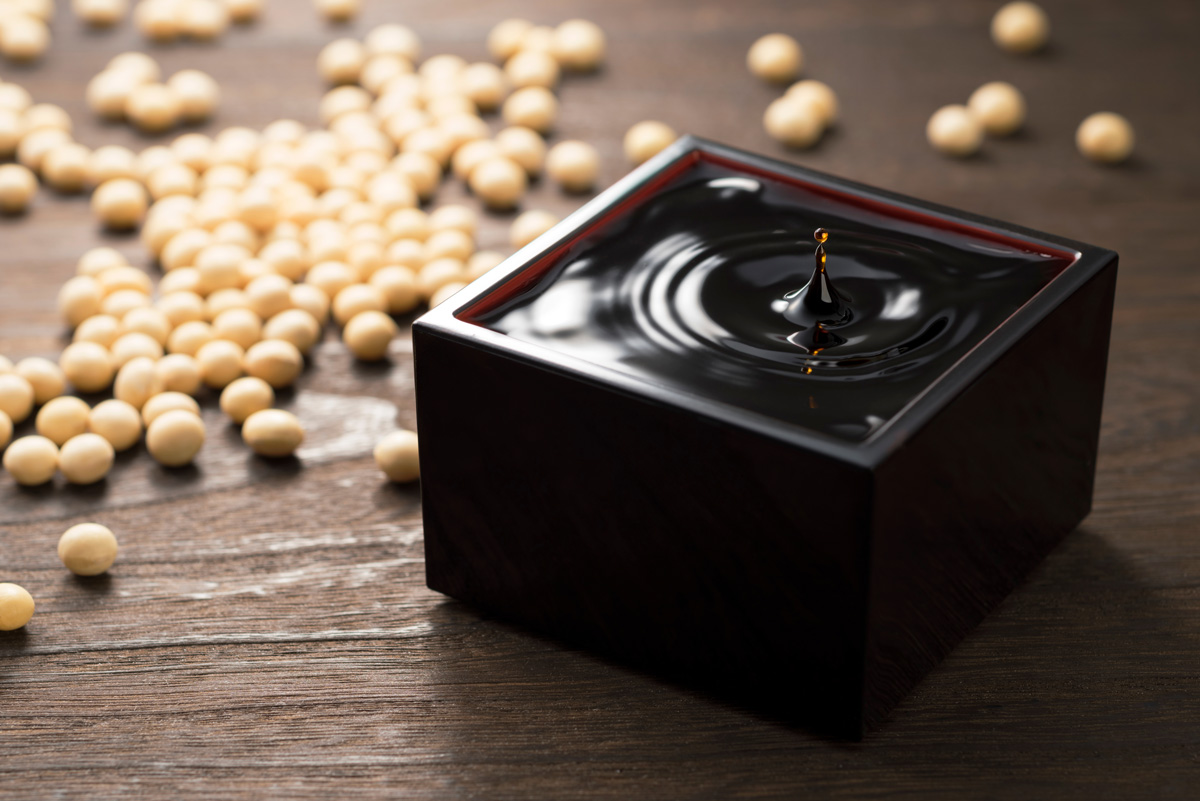 Shoyu (soy sauce)
Soy sauce was introduced to Japan by Chinese Buddhist monks since the 7th century, but the shoyu tastes quite different from its 'original' version. Instead of the pure saltiness from brined, fermented soybeans, shoyu is an equal mix of soy and wheat. The result is a slightly sweet, salty, and sherry-like flavour. The five main categories of shoyu are: Koikuchi or "dark" shoyu. Rich and intense, koikuchi is best for marinades, basting sauces, dips and stir-fries. Usukuchi or "light" shoyu. Thinner, saltier and sweeter than koikuchi. Best for vegetable stews and udon soup. Shiro is even lighter than usukuchi with the same taste. A great way to add flavour without making your dishes too "dark". It's also the sweetest of shoyu. Great for hot pots, soups and steamed veggies. Tamari is closer to the Chinese soy sauce as it contains little to no wheat (gluten-free). Thicker and richer, tamari is ideal for dips, stir-fries and salads. Saishikomi is double brewed for extra colour and salty flavour. It's thicker, darker and strong, so use sparingly for taste. Great dipping sauce for sashimi.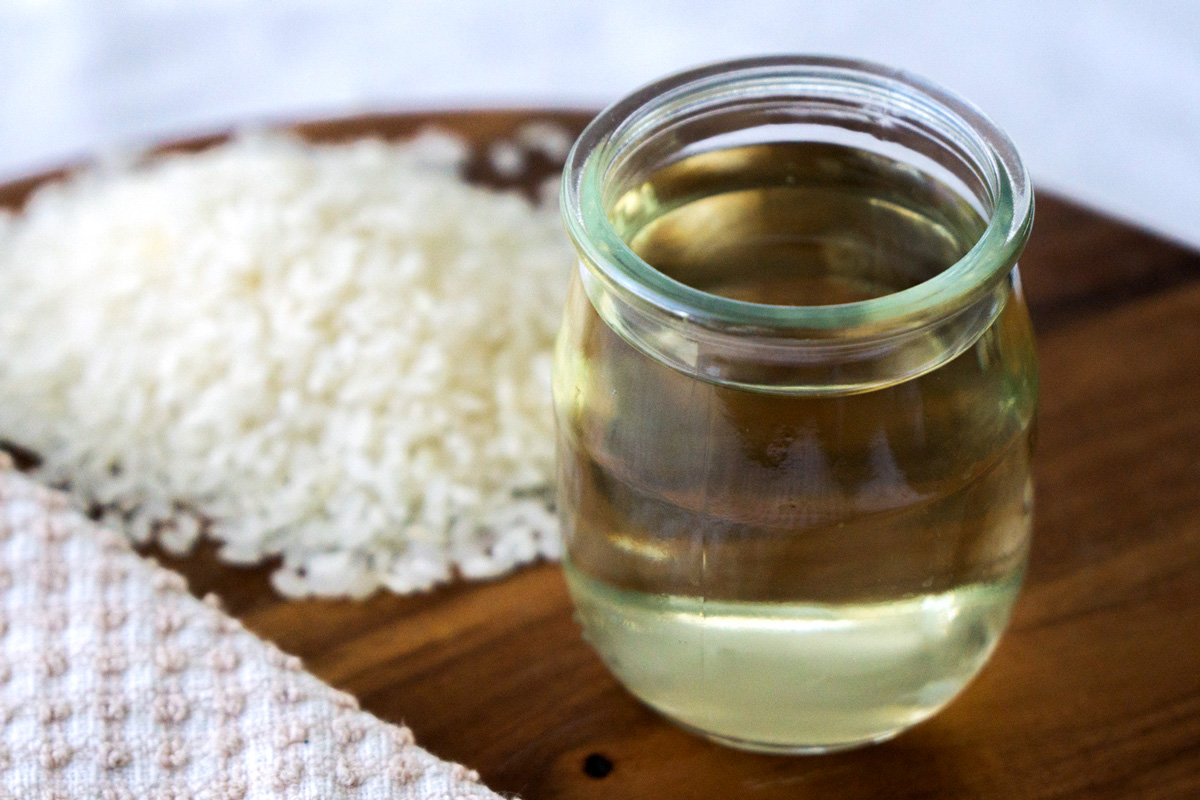 Su (rice vinegar)
The 'su' in sushi, rice vinegar is the base ingredient that shapes sushi rice and gives its light tangy taste. Also used to marinate meat and fish, make tsukemono pickles, like sashimi and tataki dipping sauce, as well as a seasoning for nabe hot pots when combined with mirin, dashi and shoyu.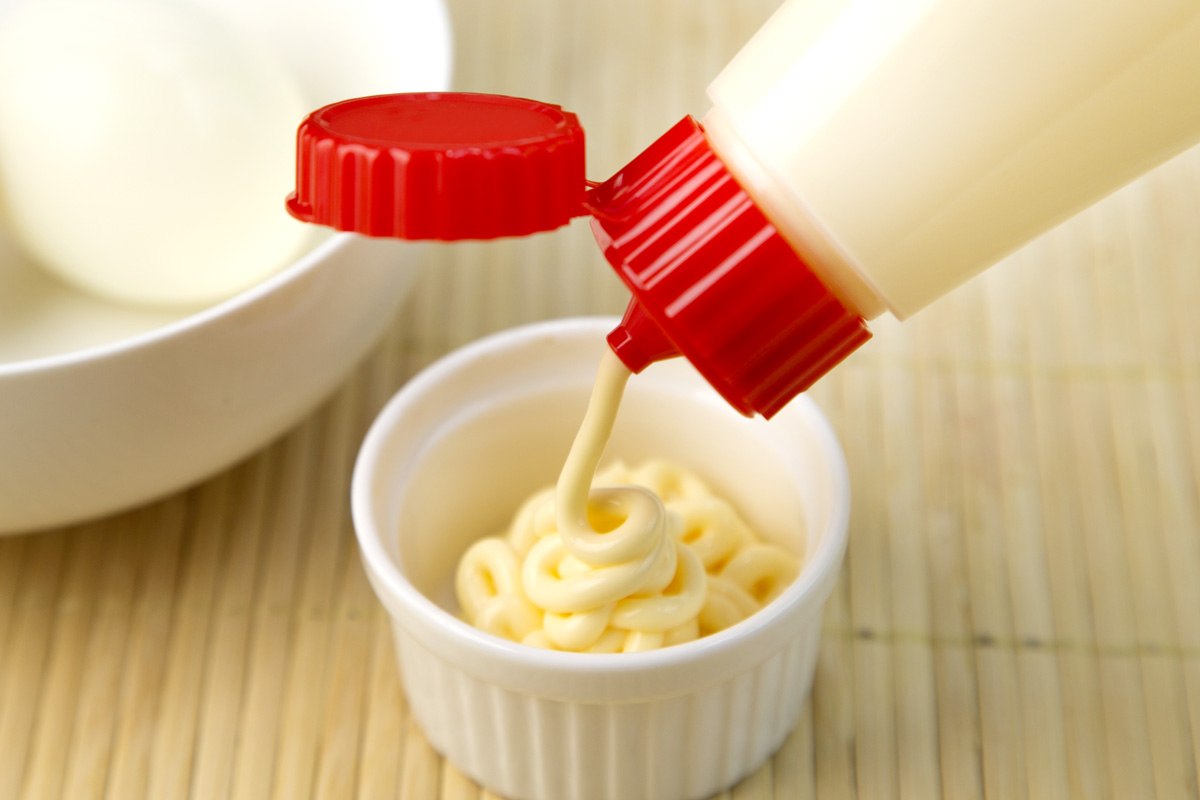 Japanese Mayonnaise
Unlike Western mayonnaise, Japanese mayo is made with apple cider or rice vinegar, and egg yolks. It has a thicker texture and a yellowish colour, with a much tastier flavour. Besides salads, this creamy seasoning is awesome with a surprising variety of Japanese cuisines; including
Okonomiyaki
(fried wheat-flour batter pancakes with veggies, seafood or meat),
Takoyaki
(ball-shaped pan-fried diced octopus with pickled ginger and green onion),
Yakisoba
stir-fried wheat noodles,
Tonkatsu
(deep-fried tempura pork cutlets),
Karaage deep-fried chicken
, octopus, squid or gobo root.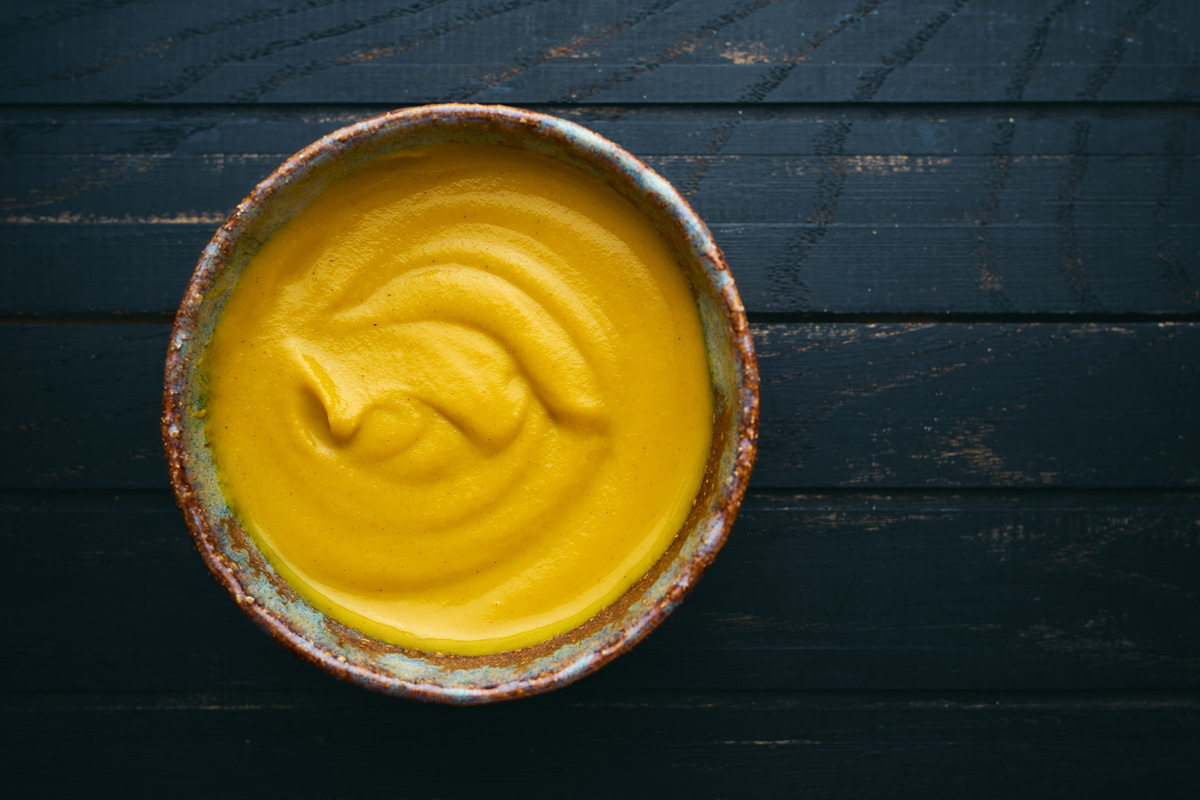 Karashi (yellow mustard)
Hotter than English mustard without the sour aftertaste, Karashi is on the same level as wasabi but is even more savoury. Best served with tempura, oden pot (boiled eggs, daikon, konjac and dashi broth), natto beans and shumai dumplings. For a special dipping sauce of spicy umami flavour, mix karashi with mayonnaise. Add vinegar and miso, for another sauce that's hot, sweet, salty and slightly sour. Karashi is also used to make pickled Japanese eggplant called karashi-nasu. Or make deep-fried lotus root seasoned with karashi and miso, called karashi renkon.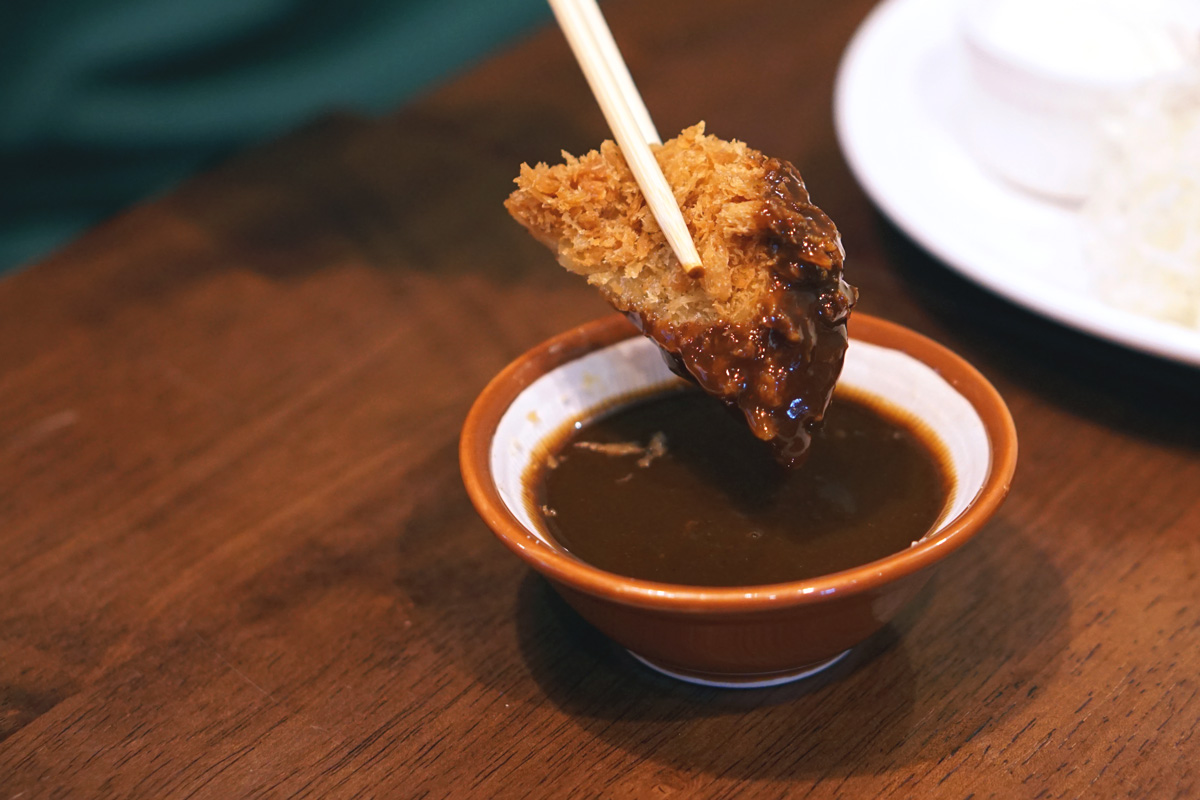 Tonkatsu Sauce
As mentioned above, Tonkatsu is yummy deep-fried pork cutlets, and though Japanese mayo is a great way to enjoy them, this thick, fruity brown sauce is THE absolute perfect condiment. Made with tomatoes, prunes, dates, apples, lemon juice, carrots, onions and celery; tonkatsu sauce taste smooth and rich spicy-sweet. So intense that you may never want your deep-fried meat and snacks with other sauces again!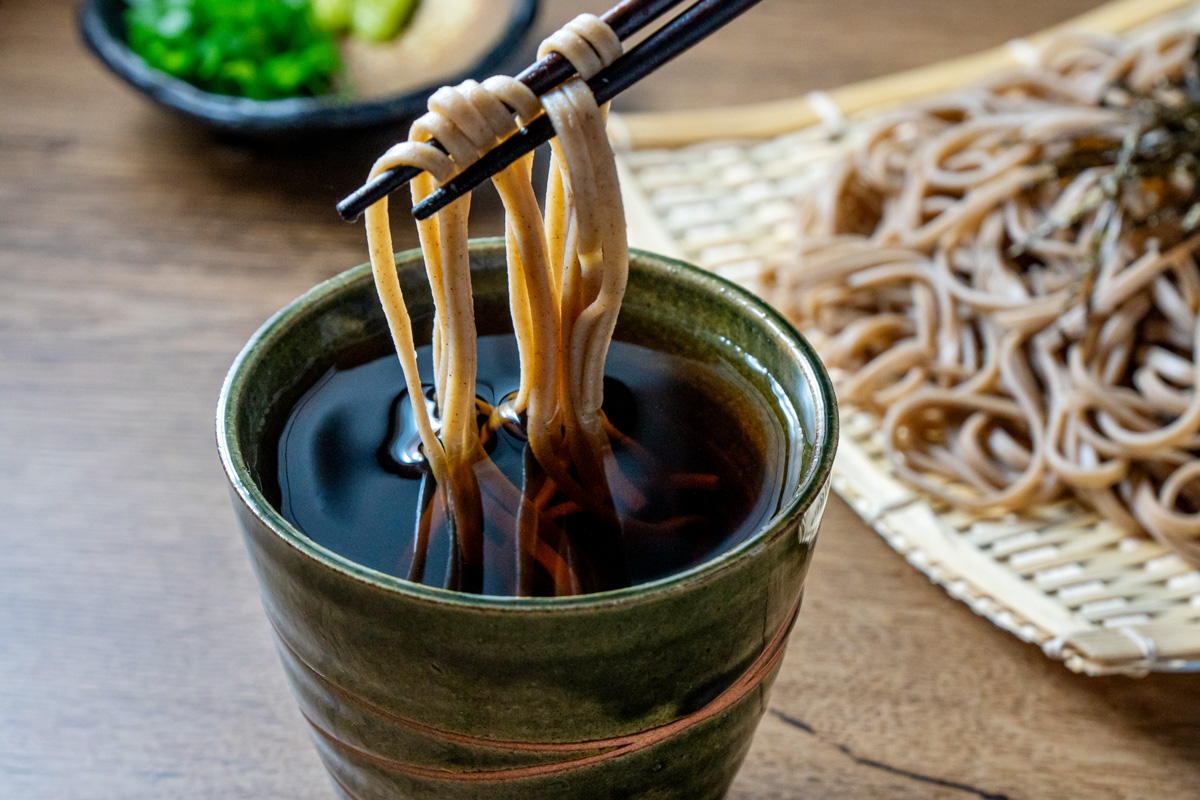 Mentsuyu
The soup base ingredient for soba and udon dishes, Mentsuyu combines sake, mirin, soy sauce, kombu and dried bonito flakes. There are two types: Kaketsuyu, simmered sauce for boiled noodle soups; and Tsuketsuyu, tasty cold sauce for chilled soba. The mentsuyu flavour is a sophisticated blend of beany, wine-like and light salty taste that lingers in your mouth. Add a few spoons of mentsuyu and your noodles instantly transform into a world of authentic yumminess.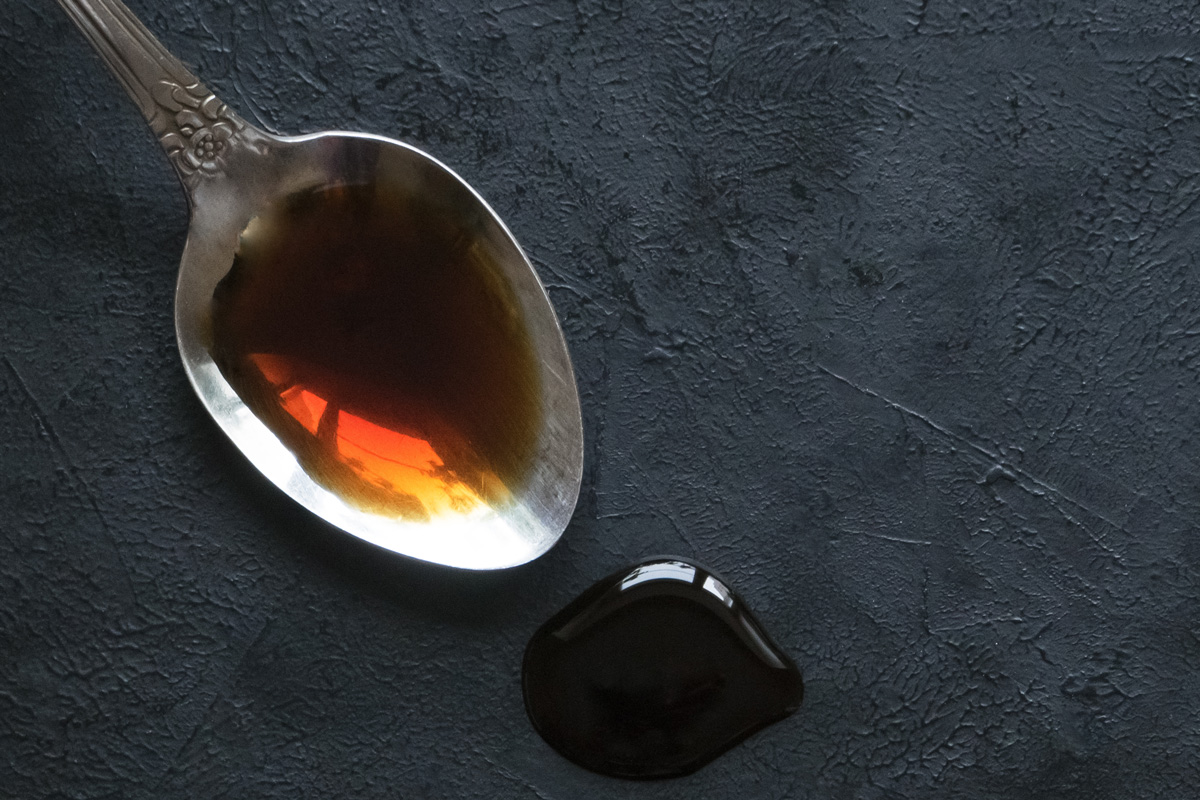 Ponzu
Ponzu is originated from the Old Dutch word 'pons', as in 'fruit punch'. But instead of a beverage, it's a sour sauce made by simmering mirin, rice vinegar, dried fermented tuna flakes and seaweed; then cooled and mixed with either juice from lemon, yuzu, sudachi, daidai or kabosu (Japanese lime and small orange or grapefruit variants). Ponzu is delicious as a marinade for yakitori chicken or grilled fish, or as a dipping sauce for shabu-shabu hot pot dishes and sashimi.