Sauces, condiments and seasonings are the flavourful secrets in Asian cuisines, and every culture has its own set of must-have ingredients. This week, we'll show you exactly what you need to become a pro-chef of authentic Asian food in your own kitchen. To start, let's dive into one of the oldest traditions in the world: Chinese cooking.
From the royal kitchens to the various subculture communities, Chinese culinary has evolved and spread its influence across Asia, with unique flavours in a kaleidoscope of dishes. But no matter your skill level, you too, can cook delicious Chinese dishes (including the recipes on this site) with just 10 ingredients easily available at any Asian grocery.
Share with us in the comments if you have a favourite Chinese sauce or seasoning we missed. Check in this Wednesday for Part 2 of this special feature!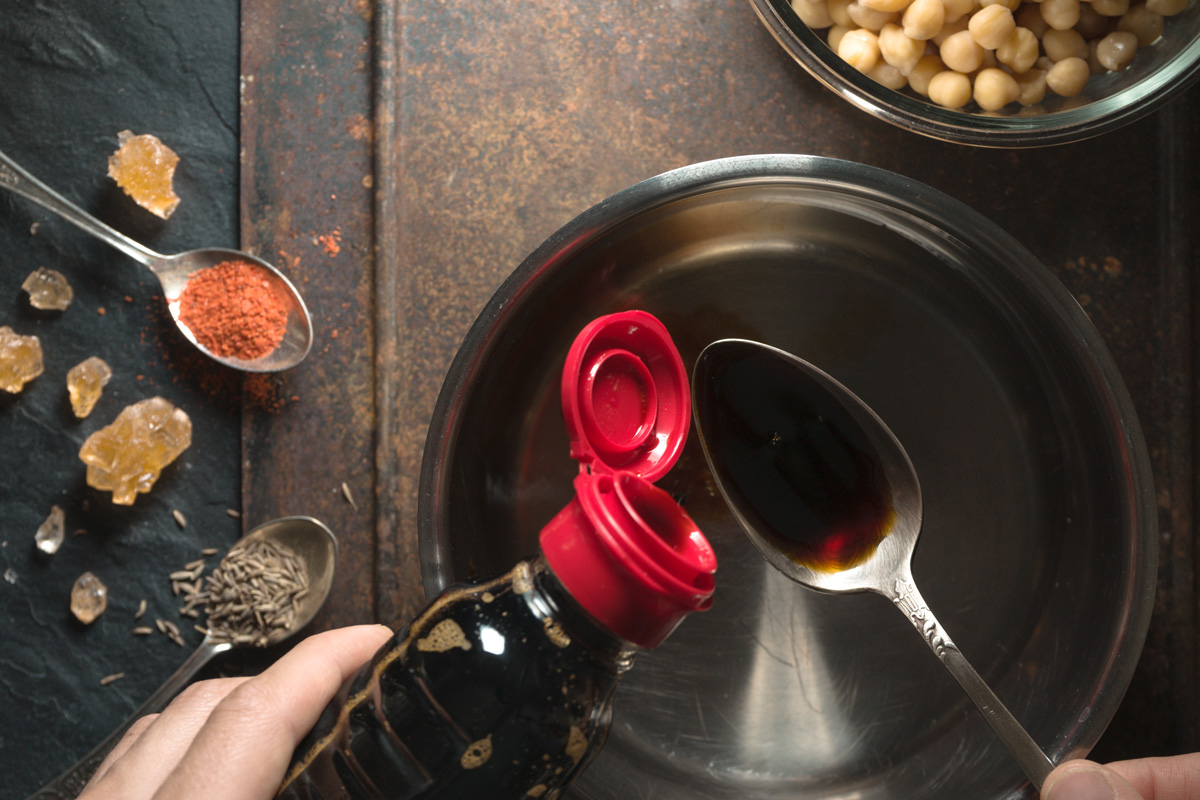 Light Soy Sauce
Light soy sauce is the most basic and common flavouring in Chinese cooking, made of soybeans, wheat, water and salt. It's more watery and saltier than dark soy sauce, and also often used as a table condiment. There are many brands from different countries with variations in taste, saltiness and colour. So always check the label to make sure it's naturally brewed and avoid the chemically formulated versions – never great for health or taste.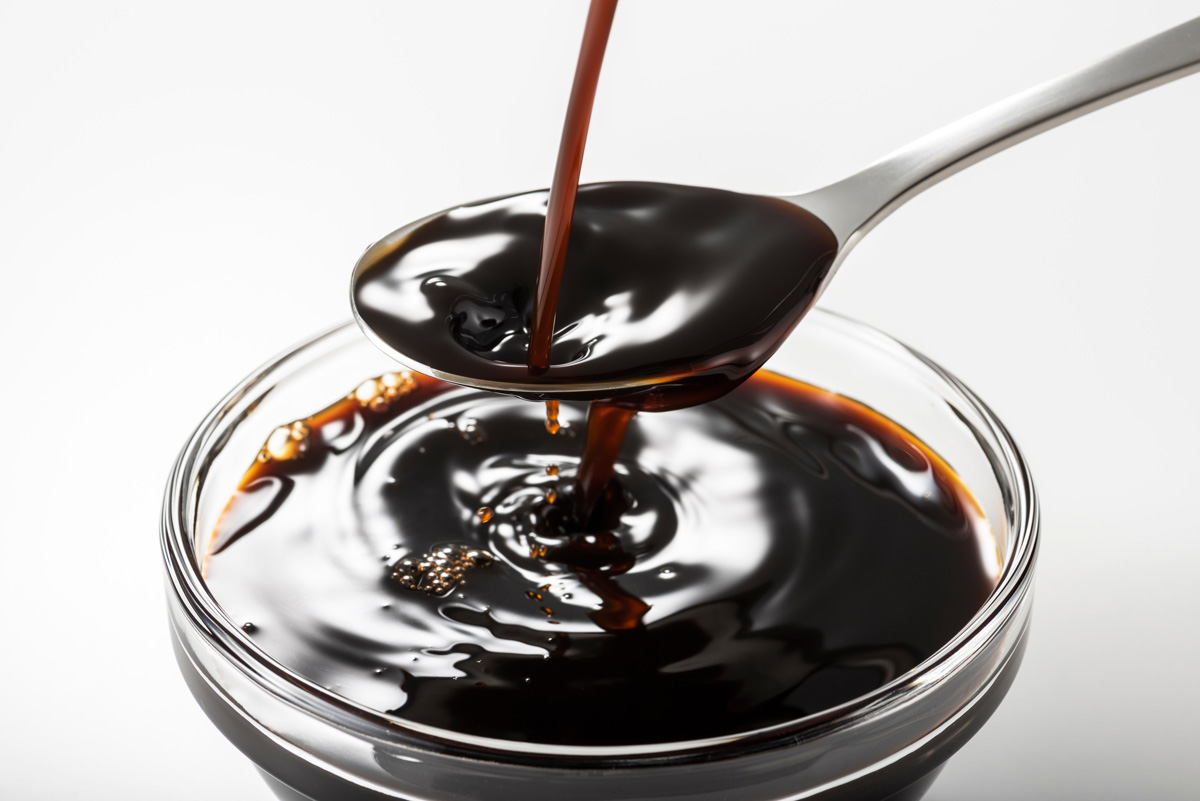 Dark Soy Sauce
Slightly thicker than the former, Dark Soy Sauce has a richer flavour, mainly used in combination with Light Soy Sauce for an appetizing colour in fried rice, noodles and braised meat dishes. Dark soy sauce also comes in subtle variations depending on the brand, and is sometimes labelled "Black Soy Sauce". As before, just be sure it's naturally brewed.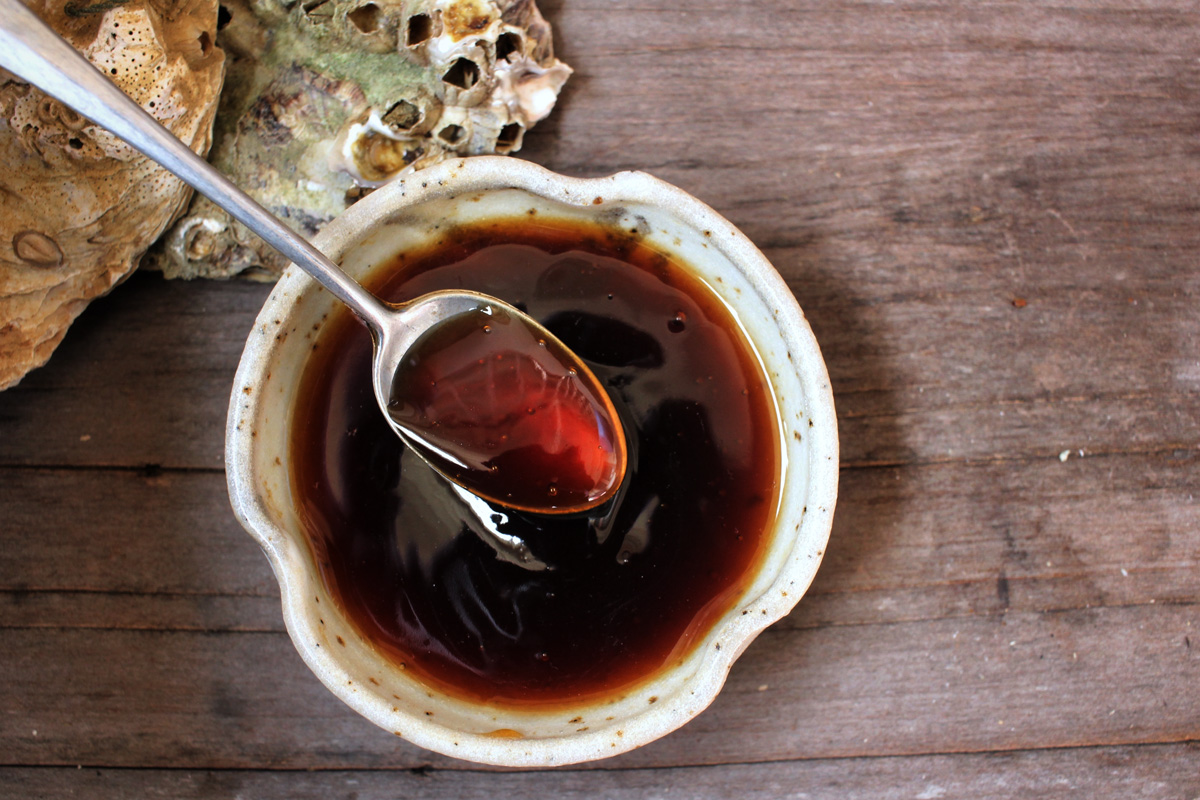 Oyster Sauce
Josh Cohen, Test Kitchen Director of Youtube channel Food52, says "when a taste of food lingers in your mouth and has a deep satisfying feel, that's umami." A complex, elemental flavour from the amino acid and glutamate in your food. Oyster Sauce is the key to this "5th taste" in Chinese cooking. Add this 'magic' sauce to almost any dish instantly makes it yummier. Also a great marinade sauce for roast chicken and char siu. Lee Kum Kee's oyster sauce is the undisputed favourite brand. For vegetarian dishes, get the one made from mushroom extract, sugar, salt and glucose syrup.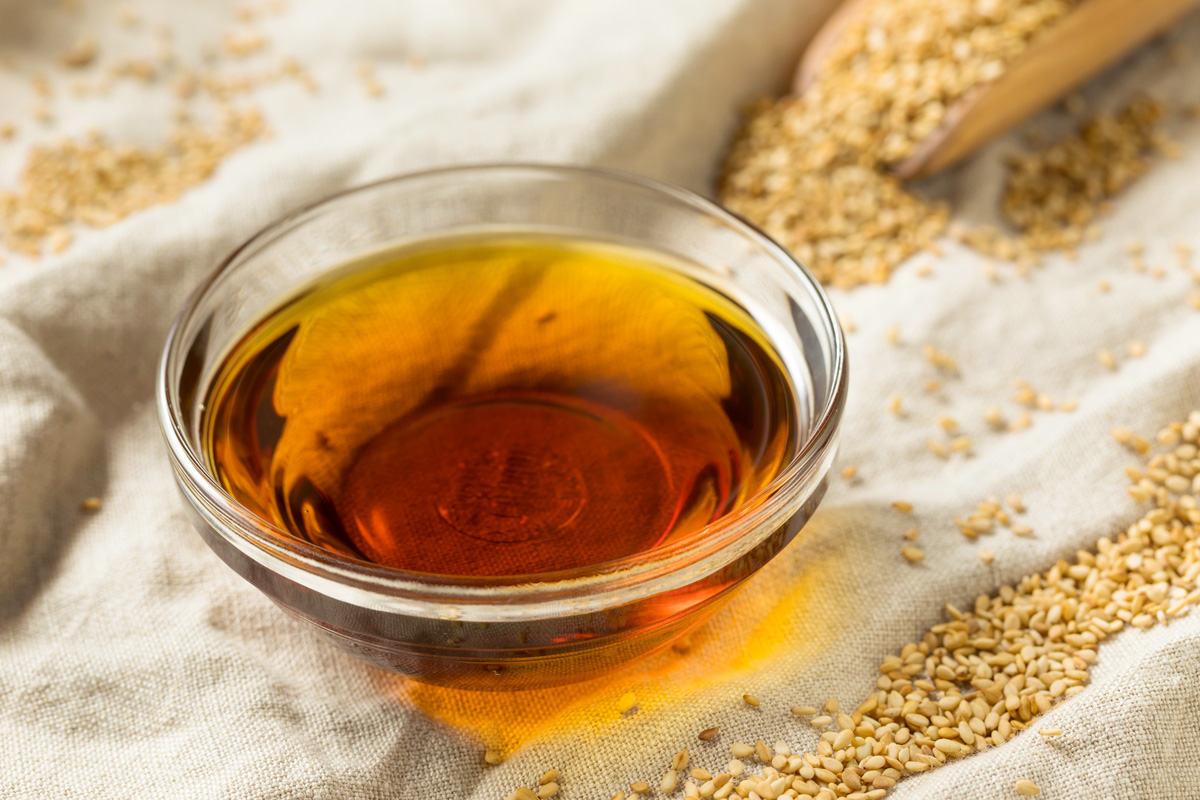 Sesame Oil
Another flavour enhancer, sesame oil is most often used for dumpling fillings and to complete your stir-fry dishes. For the extra aroma, get the toasted version with a dark amber colour instead of the untoasted yellow ones. Don't use too much of it though. The sesame oil fragrance can overpower your other ingredients. Just a complimentary touch is enough for most dishes.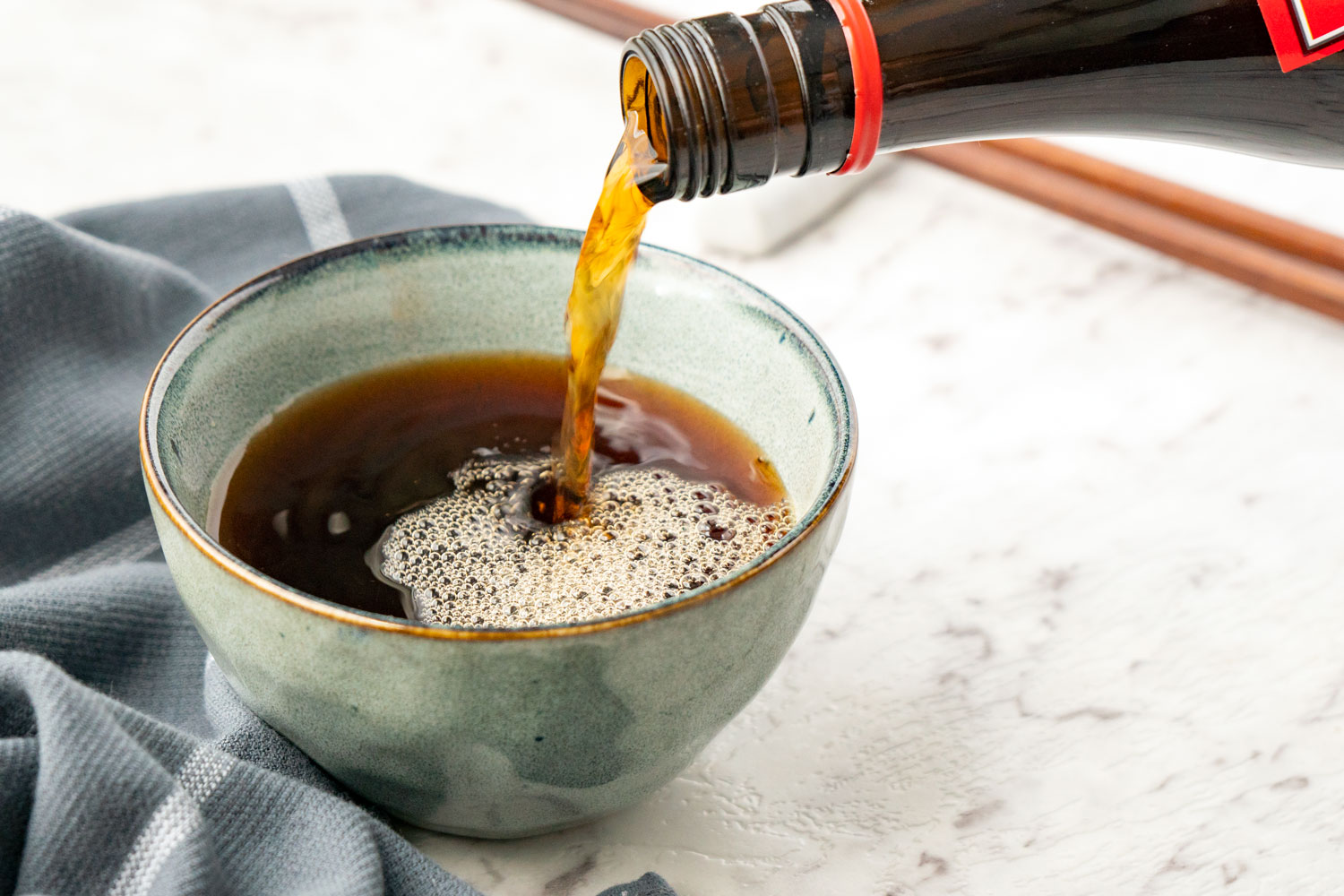 Shaoxing Wine
A rice wine from the Shaoxing region of China sometimes drank like sake but mainly used as a cooking wine for its vinegary, spicy and caramel-like flavour. Shaoxing wine is great for stir-fry or braised meat dishes, as well as dumpling fillings and Mapo Tofu. There are brined and salt-free versions. Best to get both to cover any recipe.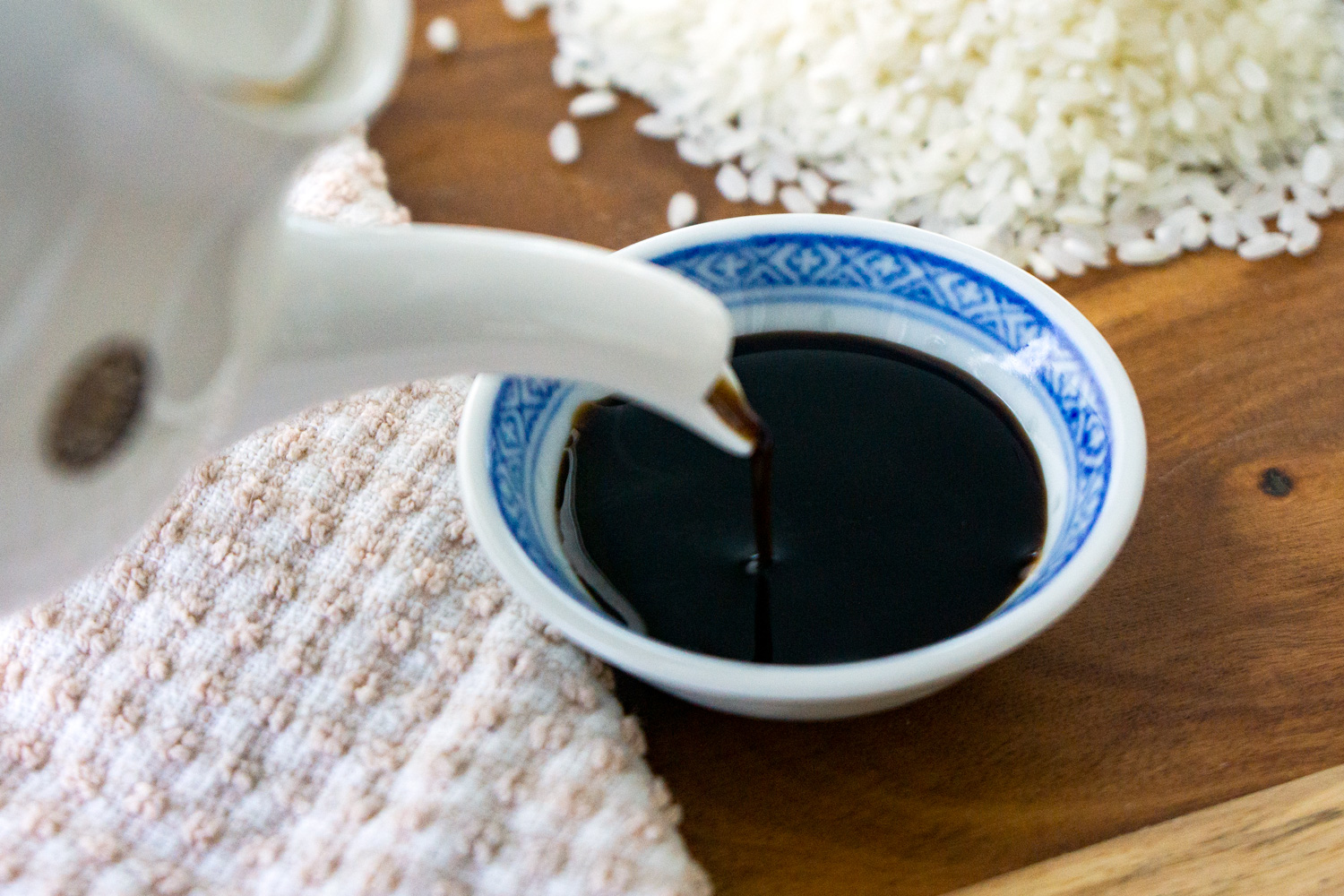 Black Vinegar
Unlike rice vinegar which has a fruity flavour, black vinegar or Chinkiang vinegar has a dark colour with a fermented, malty taste and wooden character, thanks to its long aging process. An essential ingredient to make a sweet-sour sauce, cold salad, hot noodles, as a dipping sauce for dumplings, and a great marinade for grilled pork chops. Black vinegar is also known for health benefits such as lowering cholesterol, improving digestion and detoxifying your body.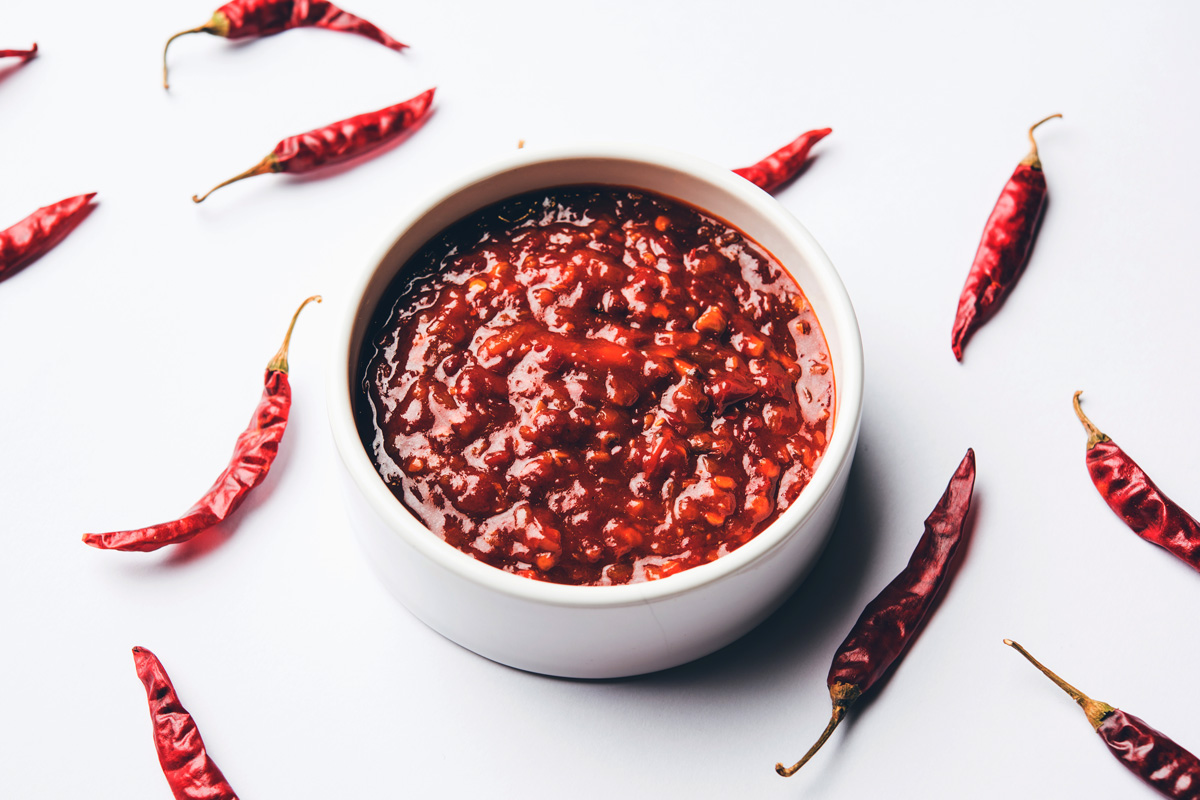 Doubanjiang
The soul of Sichuan cuisine", Doubanjiang or fermented spicy bean paste used for its unique complex, piquant flavour in stir-fry dishes. A must-have ingredient for
Mapo tofu
. However, you can find three versions of Doubanjiang in Asian groceries: Sichuan, Taiwan and Cantonese. The first is fermented from broad beans and fresh chilli peppers. The other two are fermented soybean paste that also comes in non-spicy variants.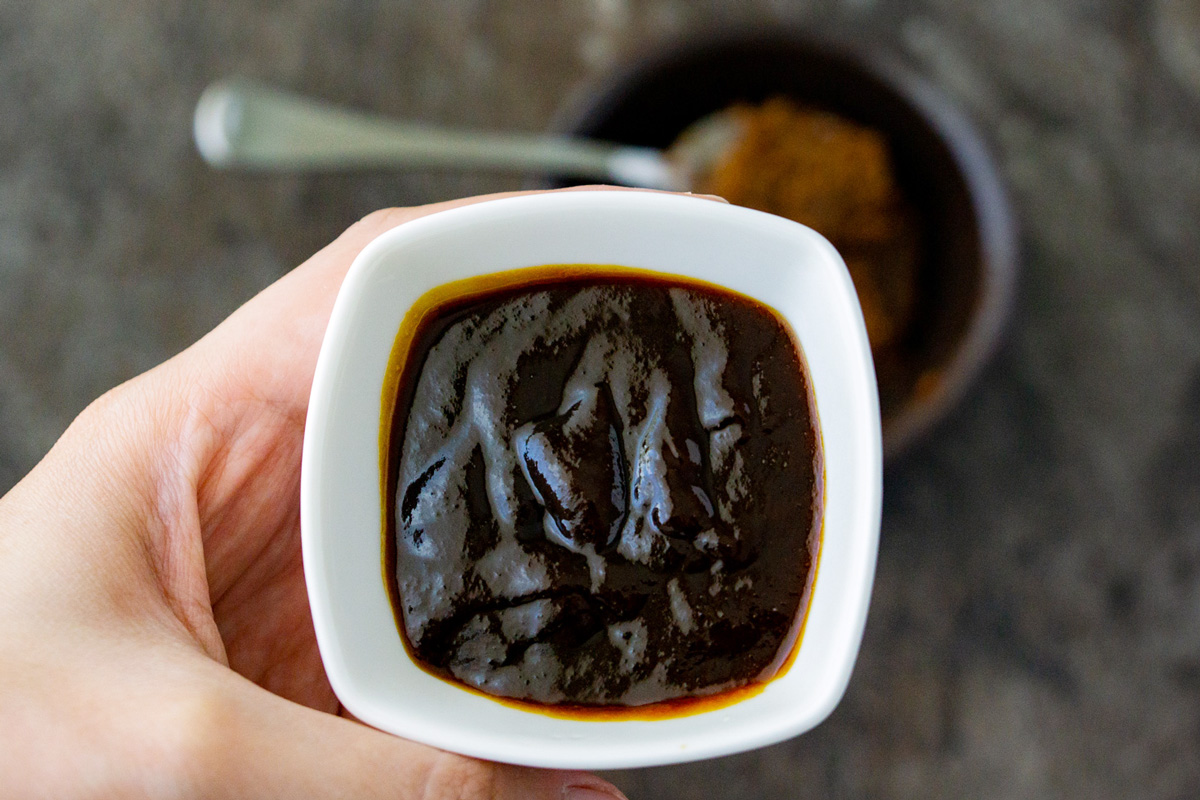 Hoisin Sauce
Translated as "Seafood sauce", yet it doesn't contain any. A paste traditionally made of toasted mashed soybeans, Hoisin sauce is named such because it's best used as a dipping sauce for fried seafood, Peking duck, lettuce wraps, pan-fried rice noodle rolls, Moo Shu Pork and a marinade for meat dishes and Chinese barbeques.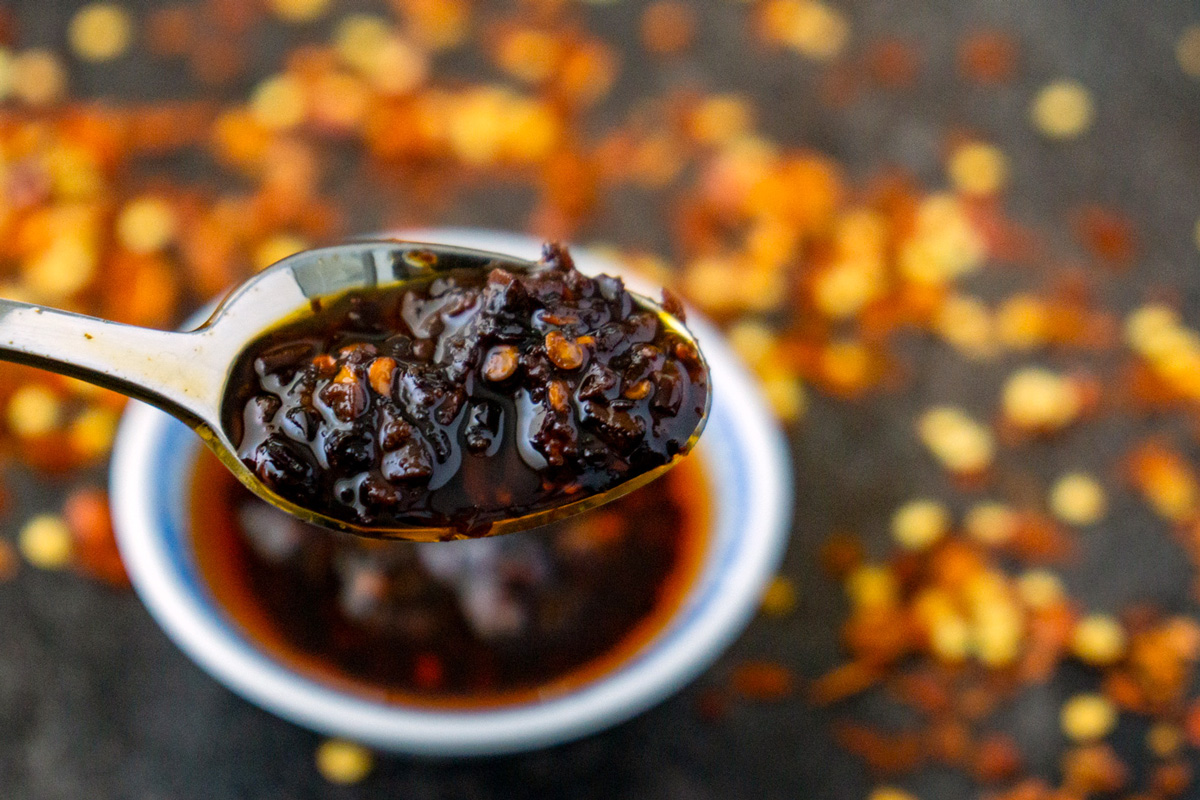 Chilli Oil/Sauce
Chilli is one of the most common condiments in all of Asia. Chinese culinary has four versions: Sichuan chilli oil made by pouring hot oil onto a bowl of dried chillies. The oil cools and blends to exude the spicy fragrance, most often used as a dipping sauce or for zesty stir-fry dishes. Guilin chilli sauce made of fresh chilli, garlic and fermented soybeans. Looks vaguely similar to Doubanjiang but tastes entirely different. Hunan Duojiao sauce, even spicier than Sichuan, made of chopped red chillies pickled in brine liquid with a salty-sour taste. Hongkong XO sauce made of dried scallop, red chilli pepper, Jinhua ham, dried shrimp, garlic and canola oil. This sauce is flavour booster for fish, meat and vegetable dishes. Also gives the classic fried rice an extra piquant flavour.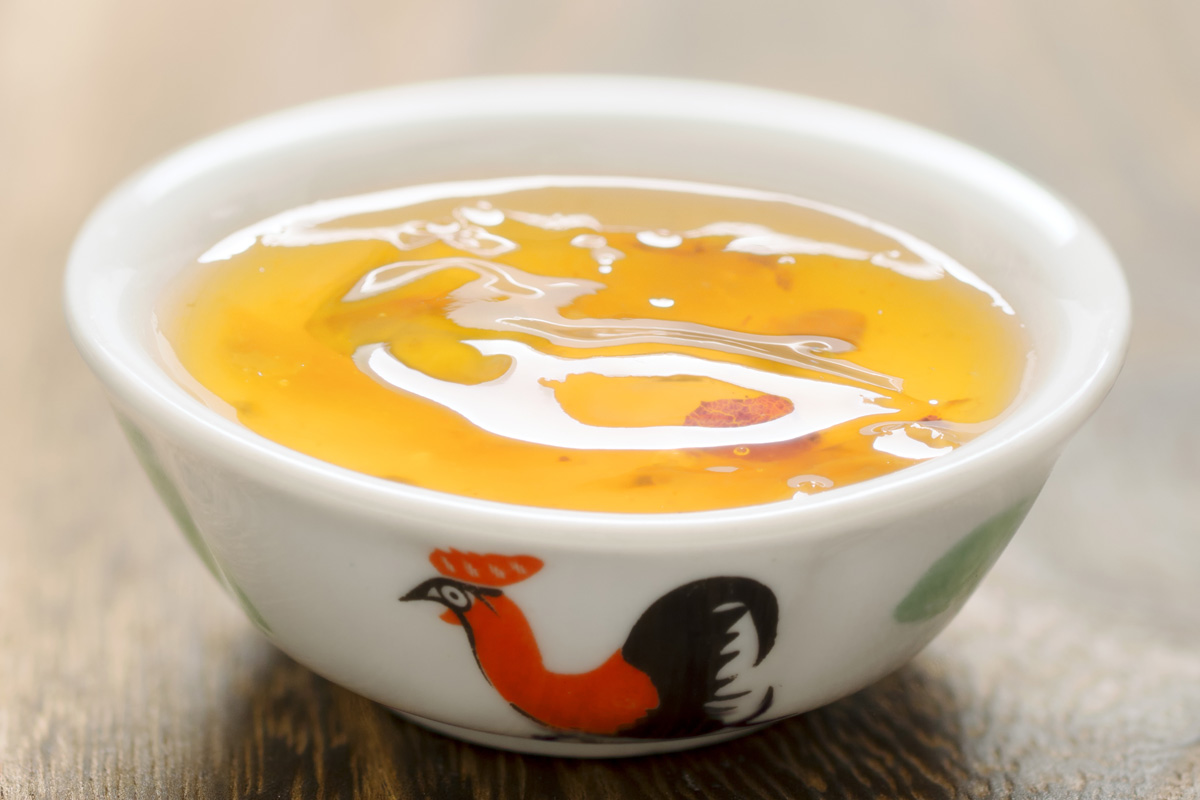 Plum Sauce
A light brown jammy, a sweet-sour sauce made from sweet plums, sugar, vinegar, salt, ginger and chilli. This unique condiment has many uses, including as a stir-fry sauce, a finishing for a roasted duck, chicken, shrimp or pork; as well as a dipping sauce for wanton, egg rolls, spring rolls and dumplings.