From India to Southeast Asia, coconuts have been cultivated and revered for thousands of years. Long palm fronds weaved into baskets, shades and fans. Sturdy barks used to build homes and furniture. The fruits' hard-husks are cleaned and crafted into bowls, scoops and other handy utensils. Juice and flesh enjoyed fresh; as well as cooked, preserved and made into cosmetics, folk medicine, and indispensable cooking ingredients for a great variety of Asian cuisines. So versatile is the coconut, it is often called the 'Tree of Life', and considered an integral part of various tropical cultures. Today, many traditional coconut-based products are widely available in grocers and supermarkets around the world and have been scientifically lauded for impressive health benefits.
So, if you love authentic Asian cooking, want a healthier alternative to dairy besides soy, a naturally sweet and tasty flavour for your pastries and desserts – here are the 5 coconut goodies you should add to your pantry.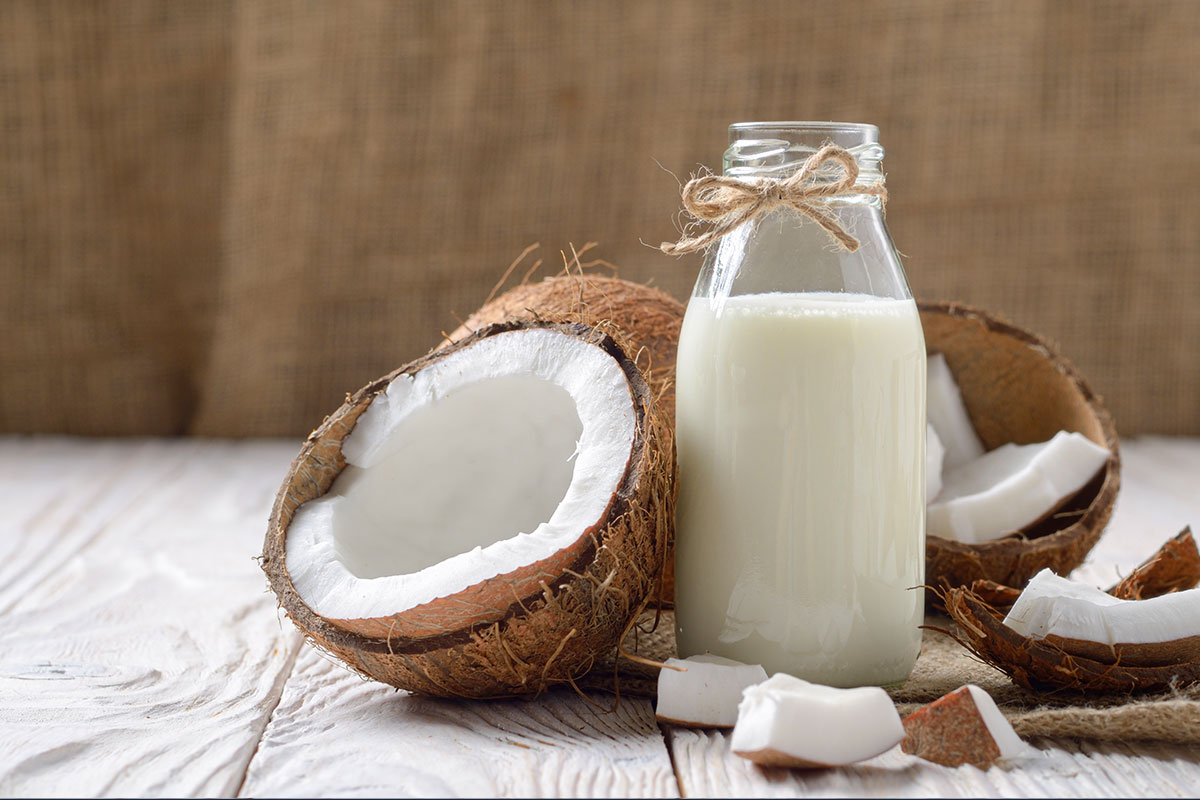 Coconut Milk
The white liquid pressed and strained from grated coconut flesh, is the core ingredient for Thai, Vietnamese, Malaysian and Indonesian cuisines. Also a wholesome dairy substitute. Coconut milk actually comes in two 'grades' - the more 'watery' liquid type, and the slightly creamier Santan. The latter is perfect for curries and broths, while the former is more suited for sweet soups, desserts and pastries. Both give your dishes the velvety texture of milk, with a fruity, nutty undertone that blends well and even accentuates the flavours of other ingredients in any recipe. There's also coconut milk powder available for longer storage. Just add hot water to use. Try it in this spicy Nyonya curry, a zesty Thai pumpkin soup, this fruity Vietnamese bread pudding, and many, many more!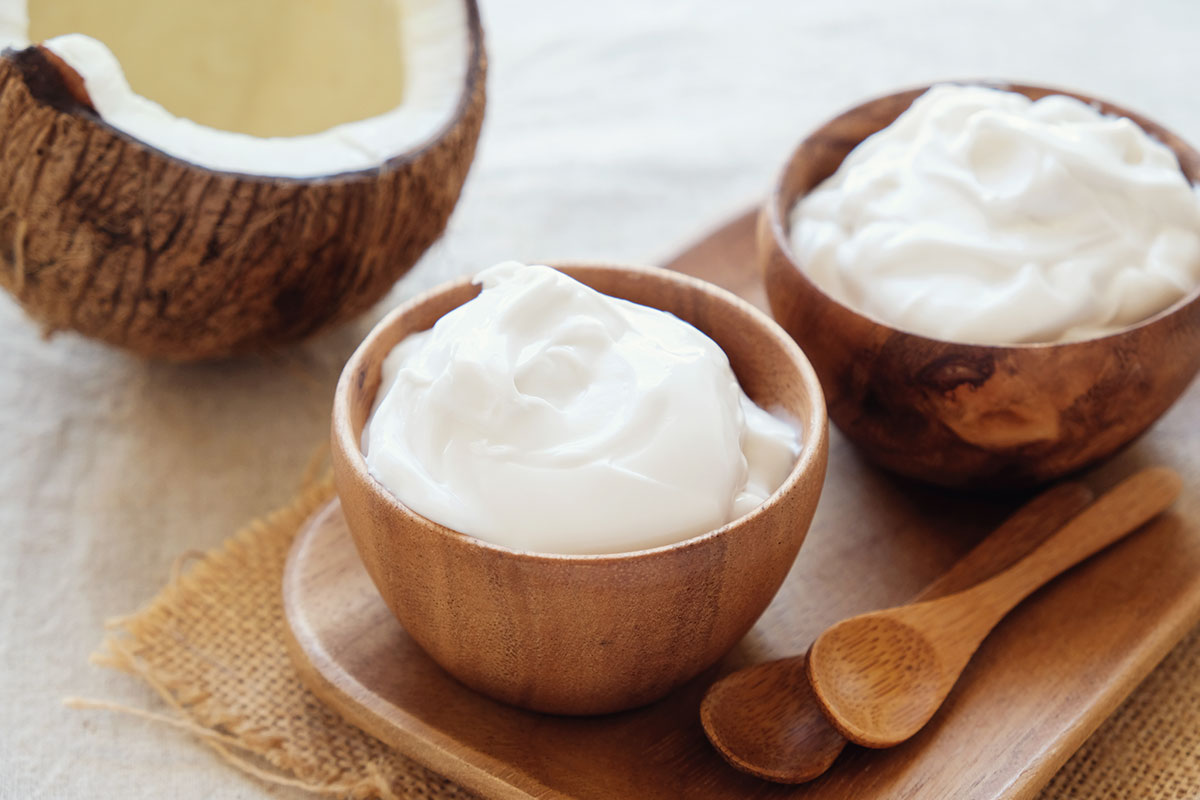 Coconut Cream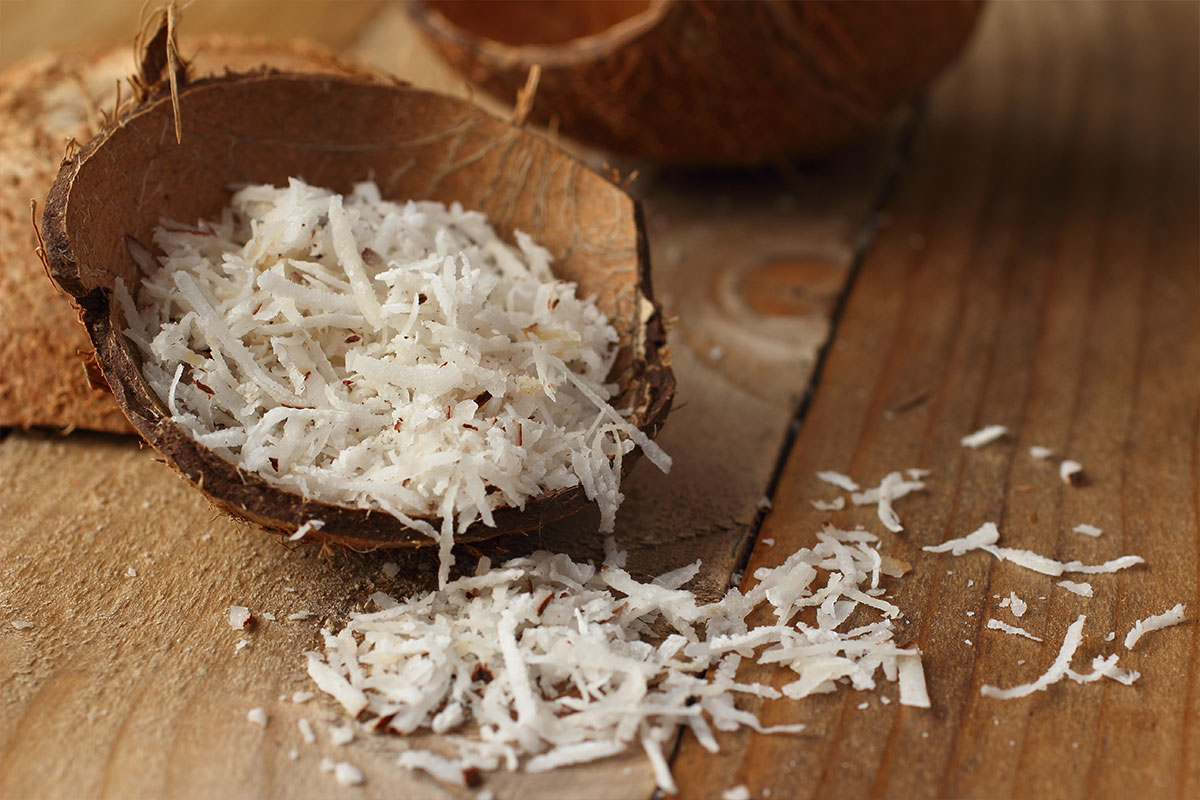 Shredded Coconut
Coconut flesh scraped and shredded into thin flakes. An essential ingredient for Malaysian Kuih and Rendang, as well as desserts in other Southeast Asian cuisines. Adds fluffy bits with a fragrant nutty flavour to your cakes and cookies too. Enjoy it in this authentic chicken Rendang, toast it for a wholesome and yummy Balinese salad, and satiate your sweet tooth with a traditional Malaysian chewy dessert, or this Thai pumpkin steamed cake.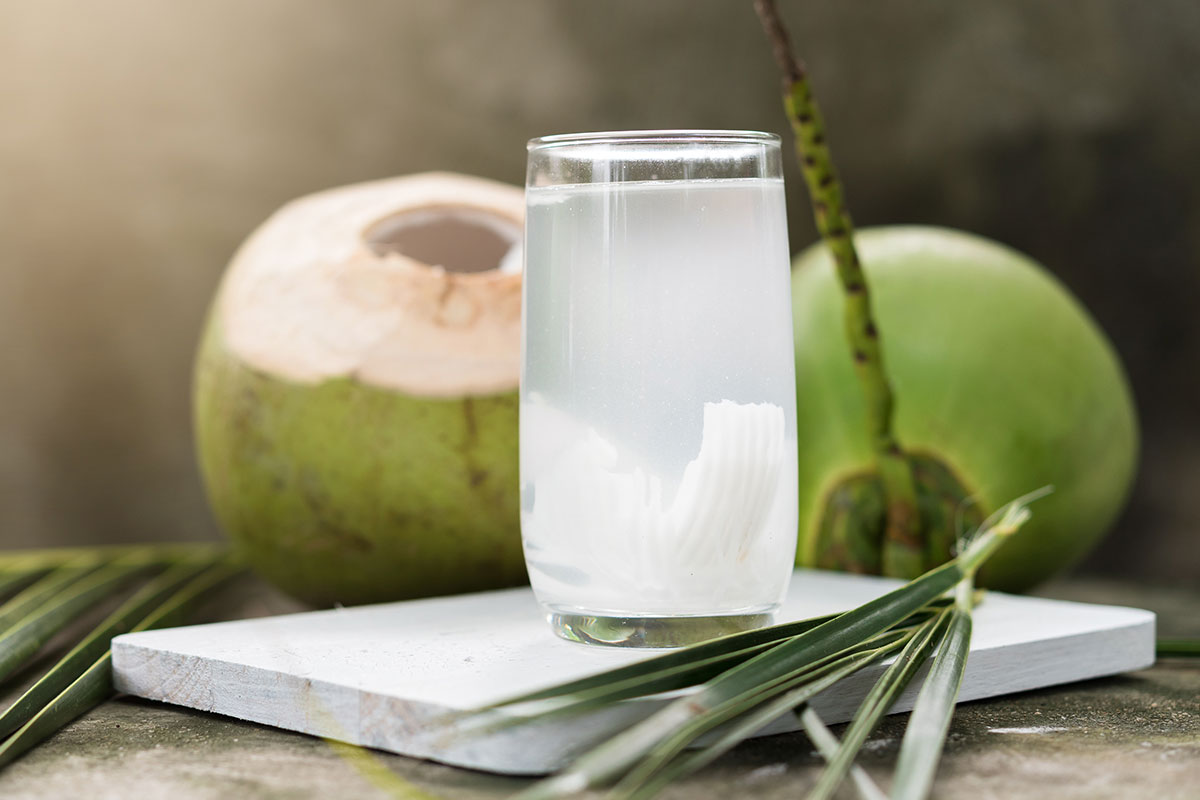 Coconut Juice/Water
Coconuts are extremely juicy with a literal ball of sweet, nutritious water at the hollow centre of every fruit. You can actually find street vendors in Southeast Asia who chop and cut whole coconuts for the juice and flesh, while restaurants and diners serve them in their hard-husks, elegantly cut. Although most often enjoyed fresh as an all-natural drink, coconut juice/water is also available in cans; and is a unique caramel ingredient in Vietnamese cuisine for its sweet and aromatic flavour. Have a taste of it in a stir-fry fish fillet delight, this divine pork ribs wonder pot, or this umami Thai grilled chicken special.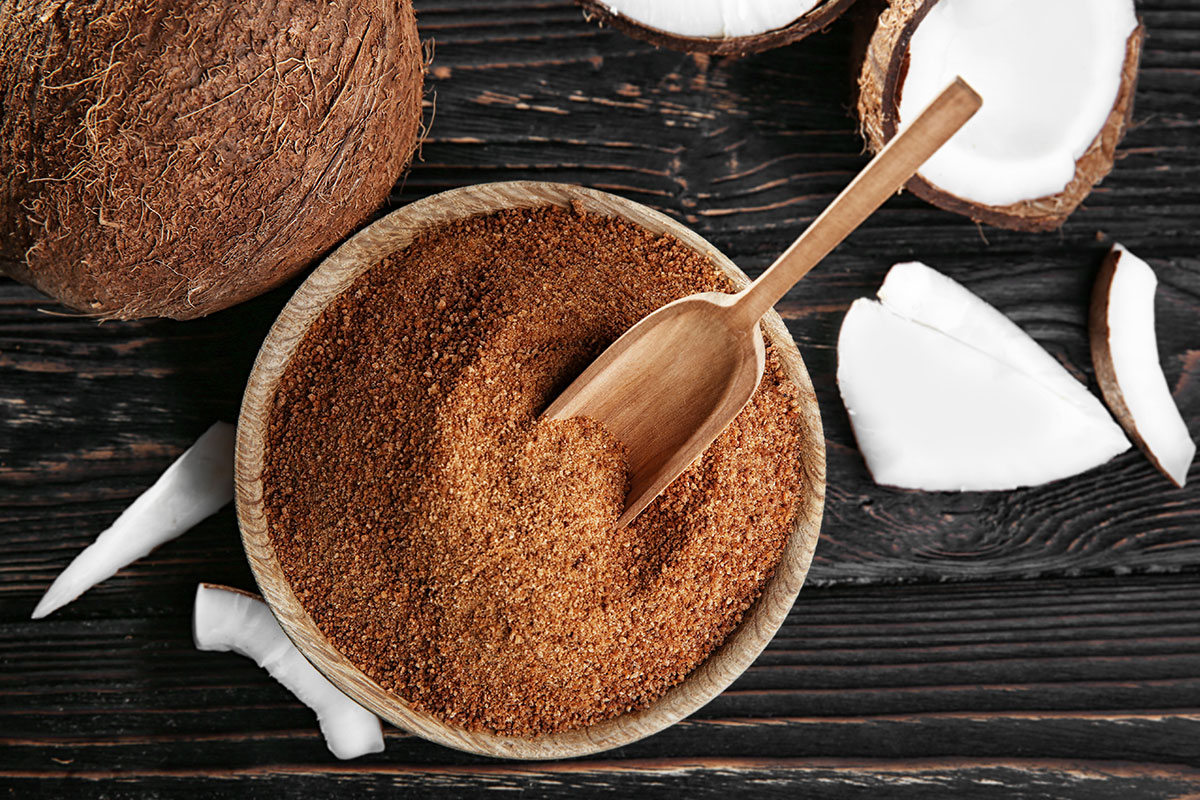 Coconut Sugar
Made from the sap of coconut palms, coconut sugar is an apt substitute for palm sugar in Southeast Asian dessert recipes. Less sweet than regular brown or white sugar, and with surprisingly more health benefits. Coconut sugar gives a butterscotch flavour while palm sugar has a smokier tone. So, you can actually switch the flavours with coconut sugar as an alternative in a myriad of delicious recipes, from spicy curries to happy cakes and desserts!