Coconuts have been grown and cultivated in tropical regions around the world for nearly 4,500 years. The trees swaying with green long fronds by the sea is practically the mascot for beach holidays. But while we may think of the coconut as an exotic tropical fruit, in Thailand, it is actually so ubiquitous in its myriad uses, that the coconut shapes a significant part of Thai culture. From tree to fruit, the coconut serves virtually all fabrics of Thai culture, beloved, savoured and celebrated.
Houses and furniture built from the trunks, palm fronds woven into baskets, husks burnt for fuel, its fruit and milk as a religious offering in important rituals, its shell made into ladles and other handy tools. Thai women have also traditionally used coconut oil as a hair conditioner and skin moisturiser. Planting an east-facing coconut tree by your home may even bring luck and prosperity to your household! And, of course, coconut milk, cream and meat are must-have ingredients that give many Thai dishes their distinctive creamy tastes; as well as coconut oil for baking and cooking.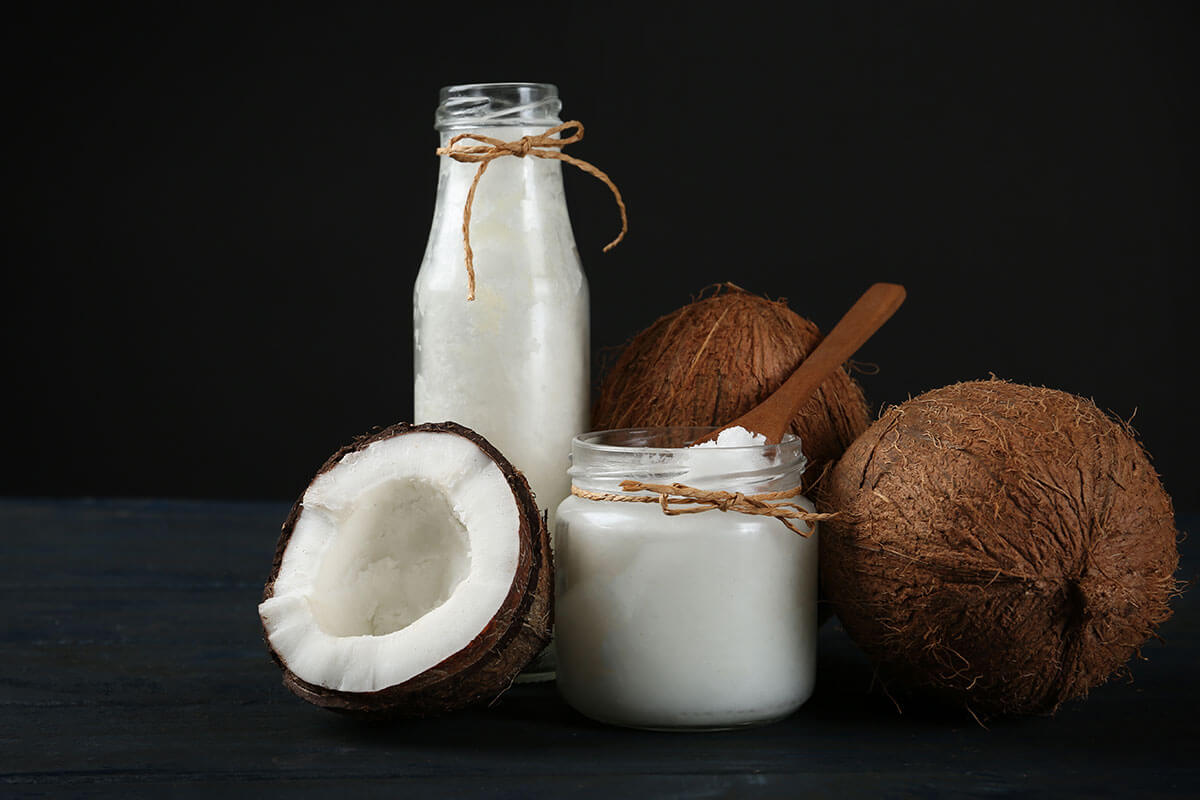 The coconut is widely considered a healthy food, with easily digestible saturated fat and protein, low in carbs, high in fibre, and manganese which contributes to your bone health; as well as rich in copper, iron, and selenium – an antioxidant that protects your cells.
While many cultures in the world have also incorporated the coconut in their cuisines, Thai dishes are practically defined by the rich, creamy texture and fruity, nutty taste of coconut milk and cream. Tender coconuts are usually enjoyed as a sweet-refreshing drink with chewy white meat. But when left to mature fully, the coconut flesh hardens and becomes suitable to extract the cream and milk. The flesh is scraped from the shell, finely grated, then added with warm water and squeezed to produce the white, velvety cream. Repeat the process with more warm water and you'd get coconut milk. There's even a special Thai traditional stool-and-grate shaped like a rabbit specifically for the task.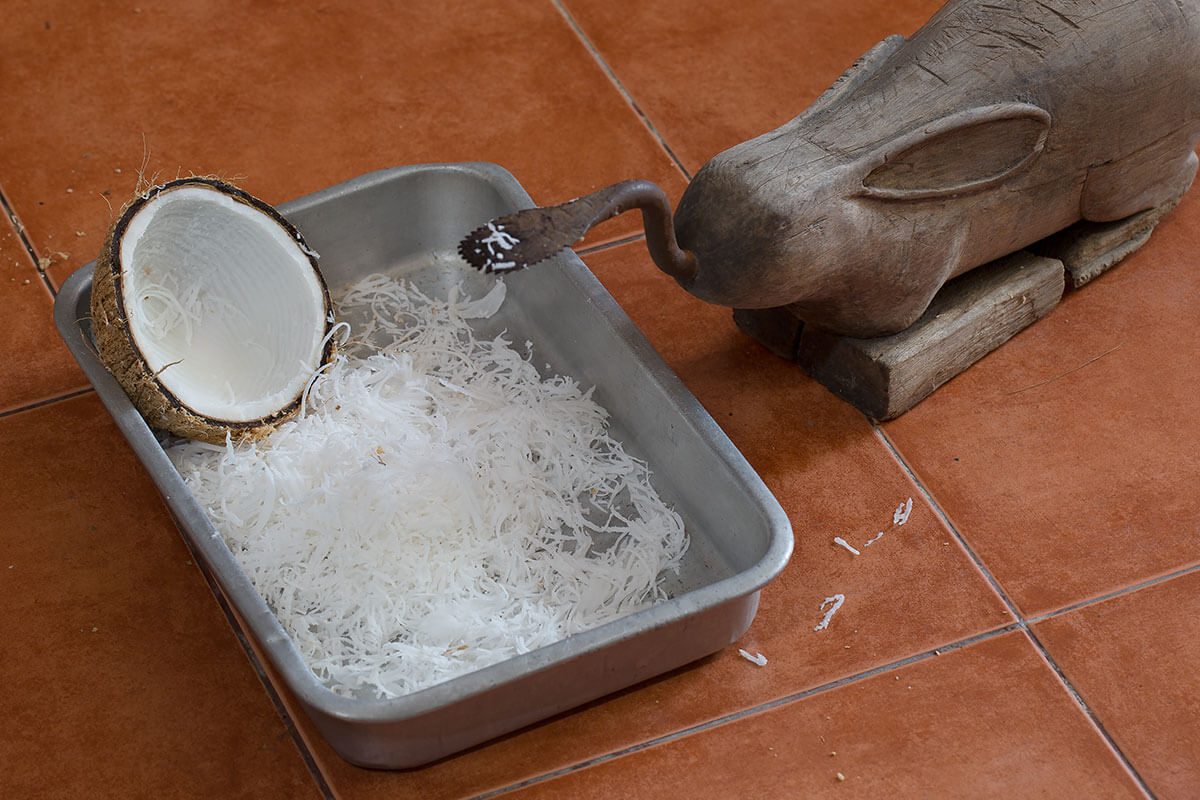 Salmon in Red Curry
No Thai curry, red or green is complete without coconut milk, and this exquisite special is a testament to that extra creamy enjoyment, fused with the piquant, exciting flavour of red curry and the rich succulent taste of fresh salmon.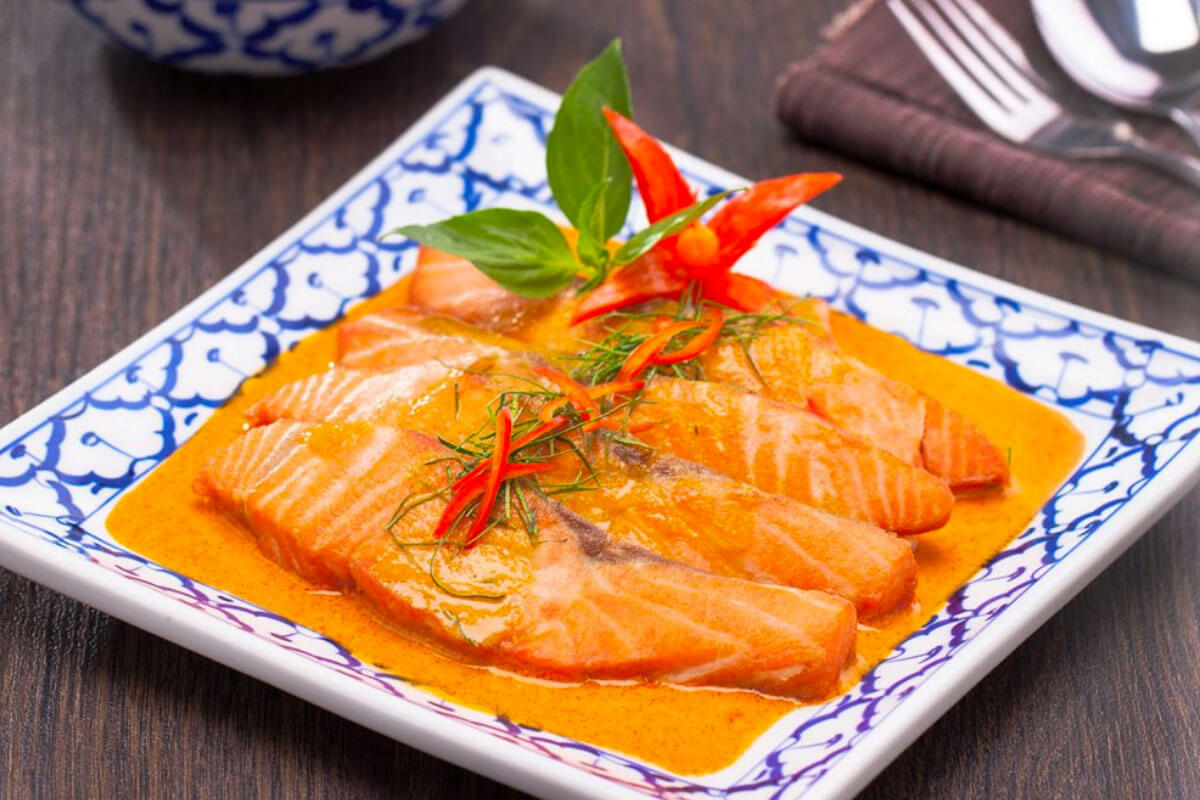 Green Curry Chicken
Less fiery than Thai red curry, with a sweet, herbal fragrance and the same milky coconut texture, the green curry chicken is a celebrated staple among all Thai food lovers. Enjoy hot with rice for a flavoursome, fulfilling meal.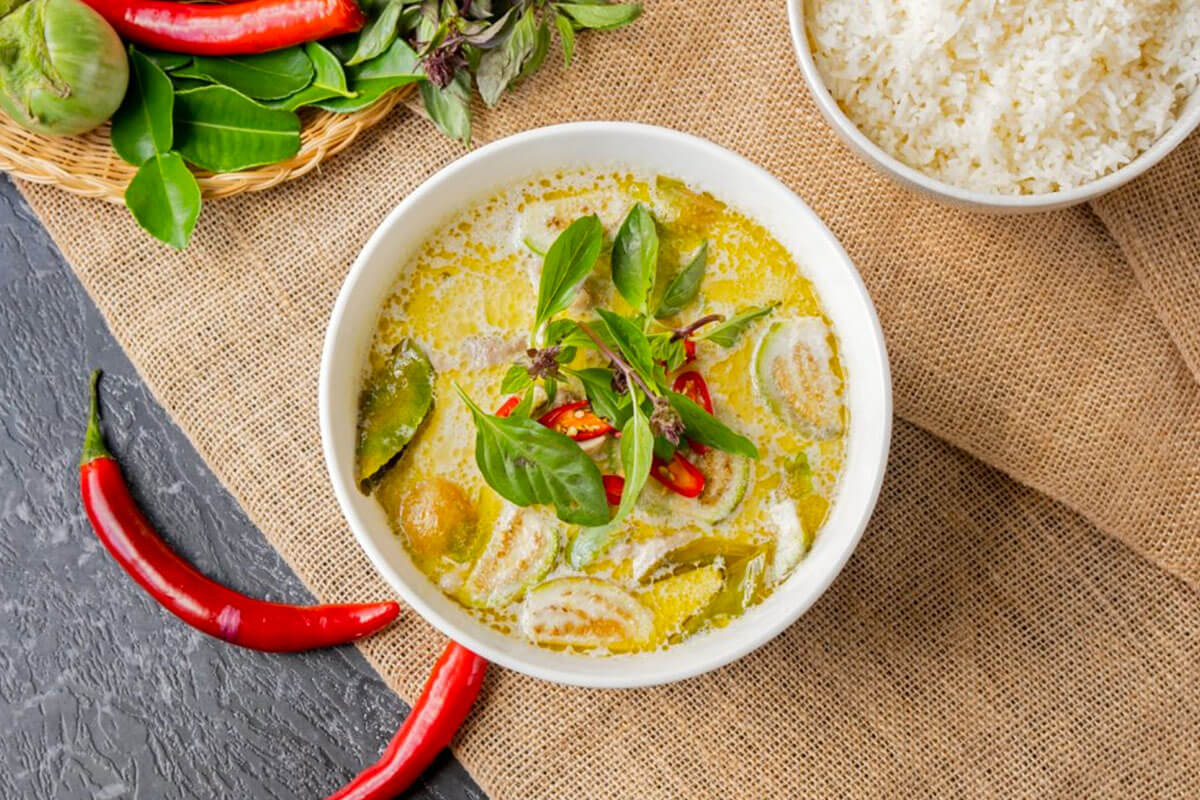 Khao Soi
Northern Thai dishes are usually mellower than other regions of the country, including their curries; and Khao Soi is among the most popular. Creamier than other Thai curries, with coconut milk or cream as a key ingredient for its rich, aromatic broth; this special noodle dish has its roots in Chinese culinary, mixed and adapted into a uniquely Northern Thai flavour. Best savoured with sliced spring onions, seasoned with lime juice and fried ground chillies.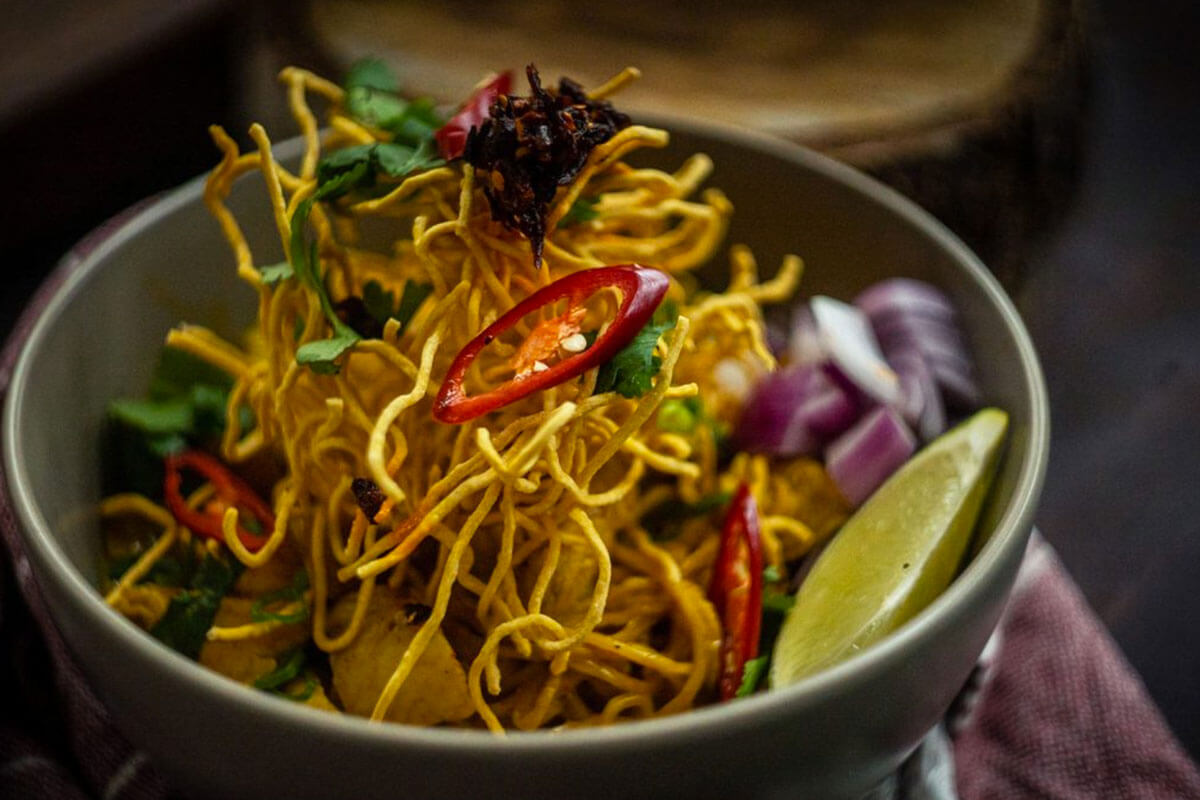 Mango Sticky Rice
Coconut cream is also a must in Thai desserts such as our mouth-watering mango sticky rice. This is probably one of the most delicious ways to enjoy your mango, blending the sweet-sour fruity tenderness and glutinous rice with a drizzle of coconut cream.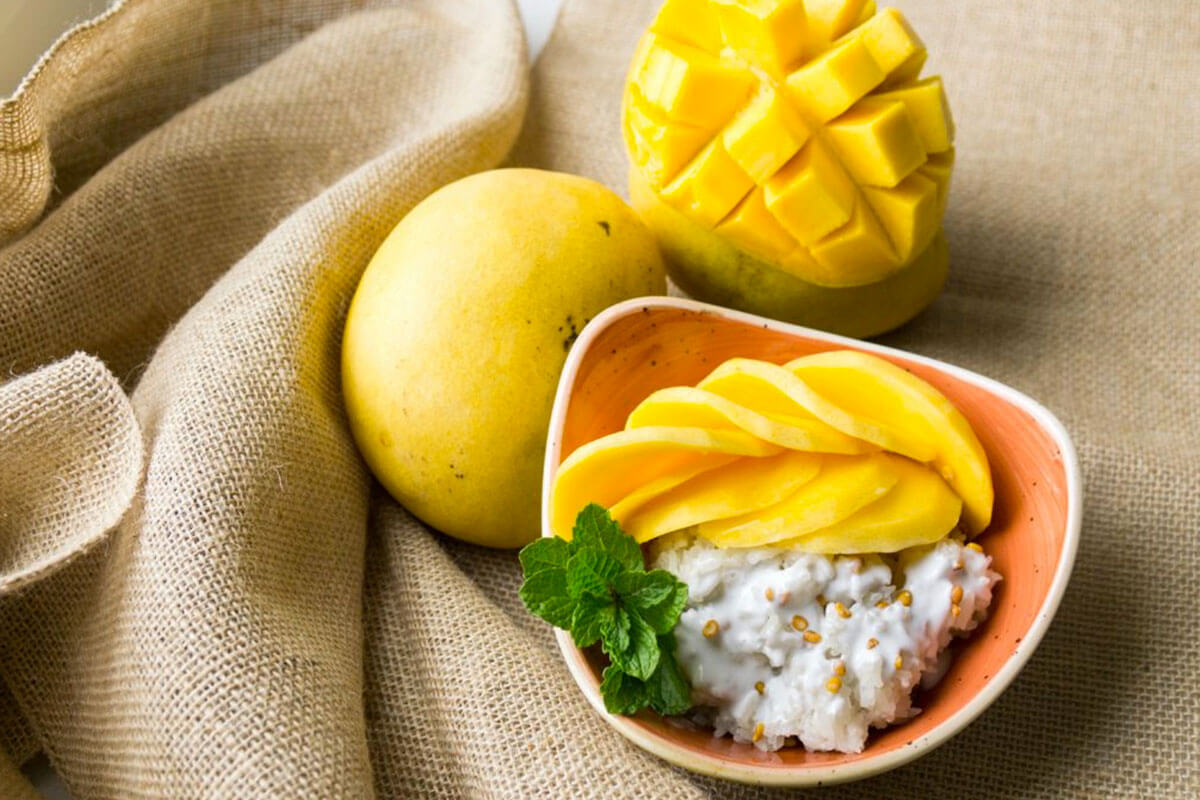 Authentically Thai
Besides the above, coconut milk and cream have a great variety of delicious recipes. Check out our collection here.
Alternatively, the next time you visit or order from a Thai restaurant, be sure to look out for the "Thai SELECT" seal of approval for truly authentic Thai flavours!
"Thai SELECT" is a seal of approval granted to Thai restaurants overseas by the Department of International Trade Promotion (DITP), Ministry of Commerce, Thailand to increase the recognition of quality Thai restaurants around the world. It also encourages Thai restaurateurs to raise their quality while maintaining the authenticity of the Thai food they offer.
So anywhere you travel, look for the stamp of approval "Thai SELECT". It assures you that delicious Thai cuisine is being served in a pleasant atmosphere, and with the famous Thai smile. It's not just a meal; it's a journey into Thai culture. "Look for AUTHENTIC THAI CUISINE, look for Thai SELECT."