You can't make curry without curry paste. For Thai cuisine, each paste has its own rich blend of flavours that defines the dish. Assorted herbs, spices and chilli are the main ingredients, but not all are actually spicy. Nonetheless, the versatile tastes are great for all kinds of meat, seafood and veggie delights. Besides curries, Thai curry pastes are also flavour-boosters for stir-fries and roast or barbecue marinades that bring an instant oomph to your taste buds.
The best pastes are, of course, made fresh at home; and you can easily find the right ingredients from your local grocer. So break out your blender, grinder or mortar and pestle, and let's make some Thai curry pastes!
Yellow Curry Paste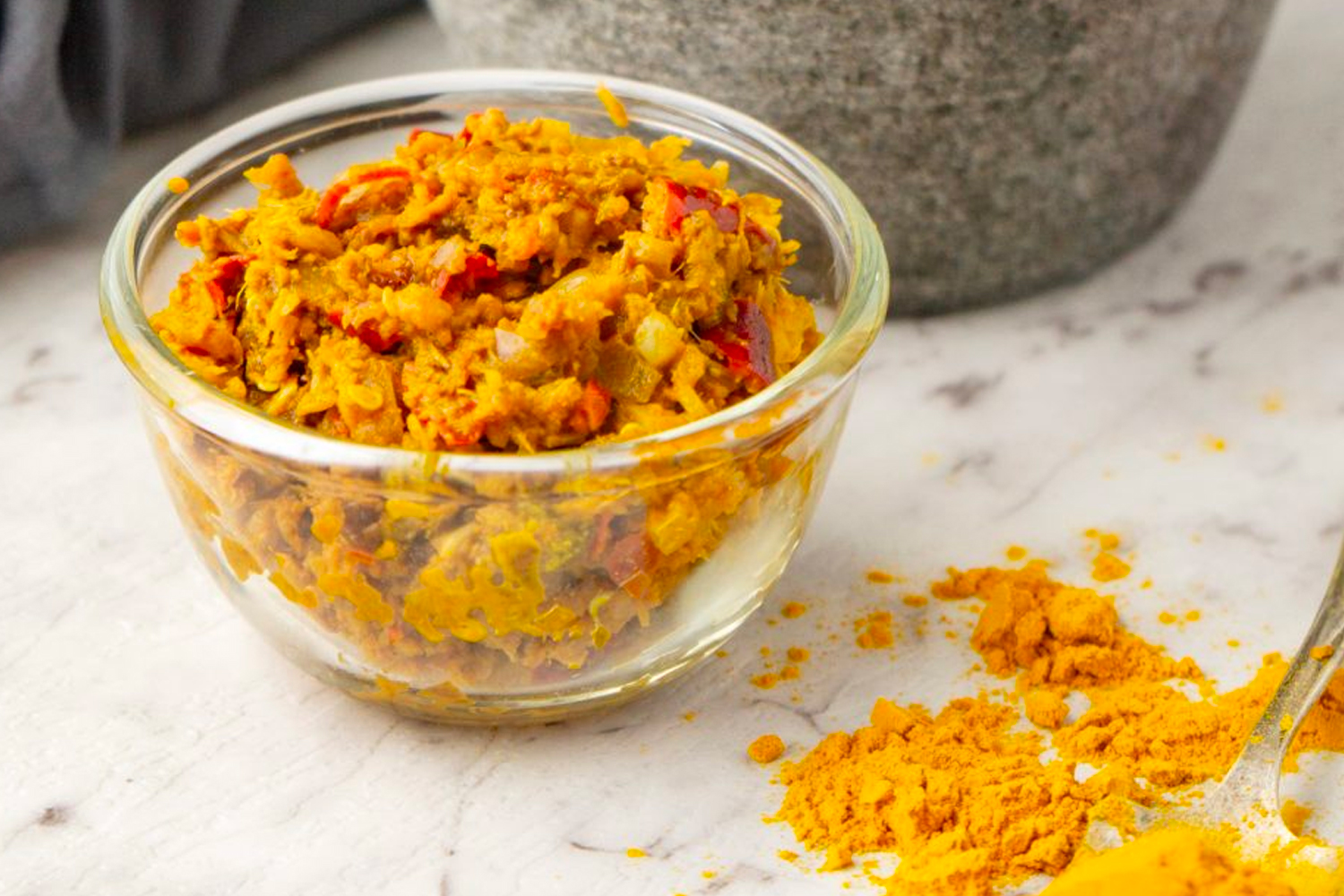 Mildly spicy with an alluring yellow hue, this paste combines the zesty, peppery fragrance of chilli, ginger, galangal, and white peppercorns with the citrusy aroma of lemongrass, as well as coriander seeds, cumin seeds and earthy, spicy turmeric. First, grind the white peppercorns, seeds and curry powder. Next, pound the turmeric, ginger, lemongrass, galangal and salt into a paste. Add in the ground spices and continue to pound, then add chillies, garlic and shallots, and finally, the shrimp paste until they all blend together into a thick yellow texture. That's it! You're now ready to cook up this stir-fried chicken special, get creative with a yummy vegetarian curry bun, or go sumptuous with prawns.
Green Curry Paste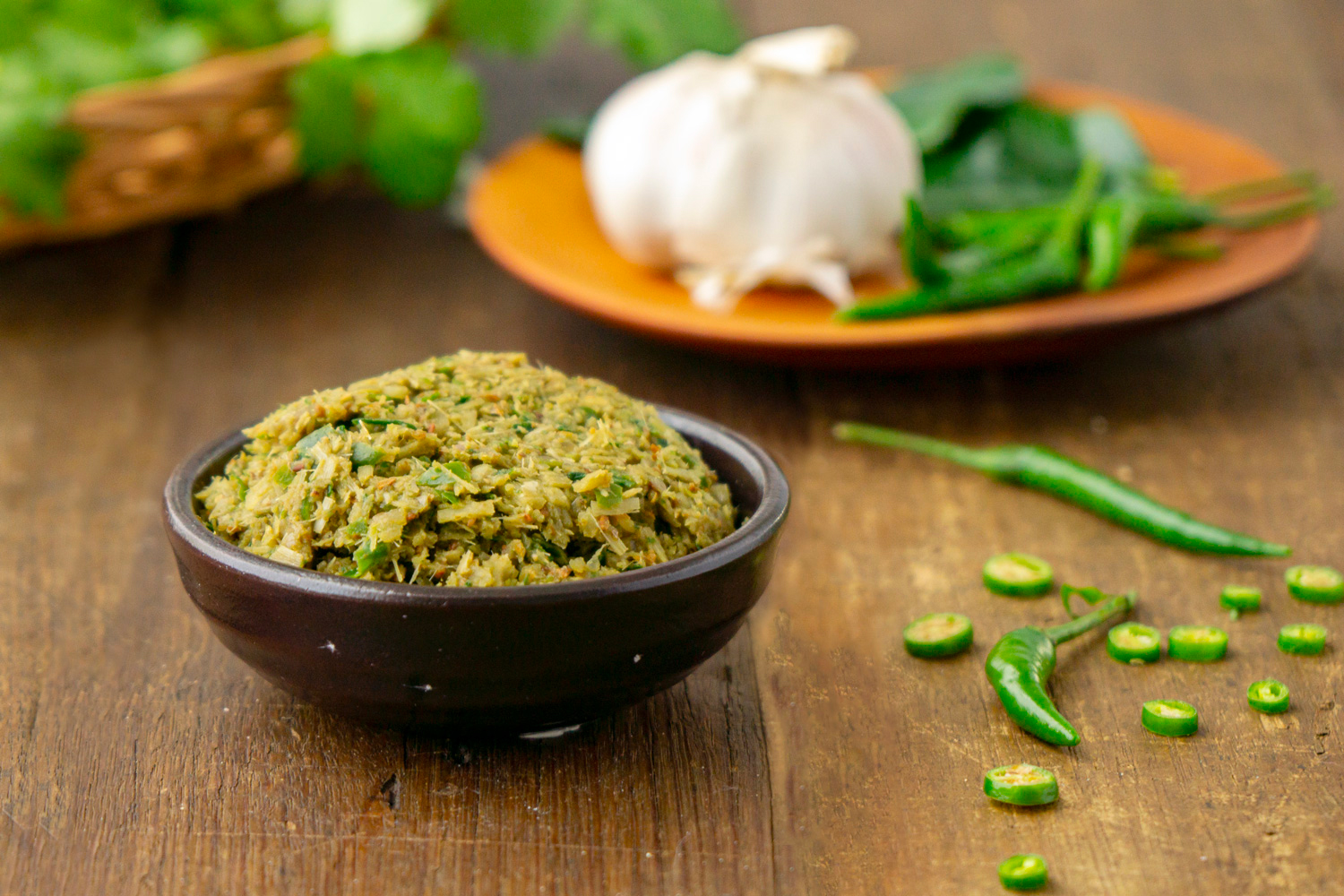 The spiciest of Thai curry pastes gets its fiery flavour and yellow-green hue from green chillies, blended with zesty and aromatic herbs. You can lower the heat by deseeding the chillies first. Grind toasted cumin seeds, white peppercorns and coriander seeds into a fine powder, and set aside. Pound the green chillies with salt, and add in Thai basil leaves for a minty touch. Next, the galangal, coriander roots, lemongrass and kaffir lime leaves. Then, the chopped shallots, garlic and the powdered spices; and lastly, shrimp paste. Make sure all the ingredients are well-mixed and pasty at each step. Thai green curry paste goes especially well with flavourful meats like lamb and beef. Prefer vegan? Make your green curry paste with this recipe, and enjoy this zesty vegan special!
Red Curry Paste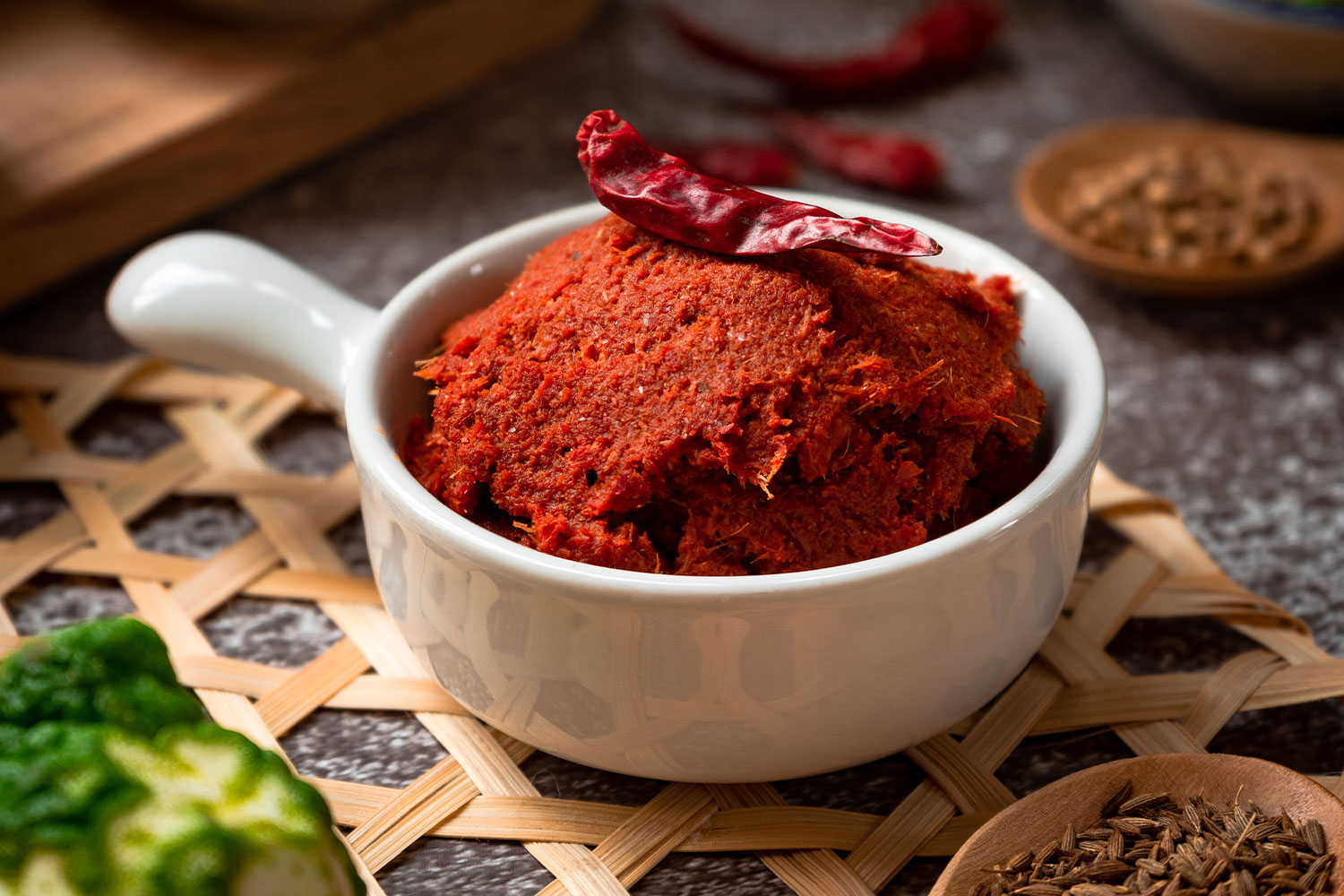 Less spicy than green curry but still packs a punch, dried red chillies gives this paste its fiery colour. Soak the chillies in warm water for 3-4 mins to ease their flavour, then drain. Next, pound the chillies with garlic, lemongrass, shallots, lime rind and shrimp paste into a smooth thick texture. You can also just put them all into the blender, add water, and blend it all into a paste. Savour the rich, complex flavour with a hearty mixed seafood stir-fry, creamy salmon delight, or mouth-watering beef roti pancake.
Panang Curry Paste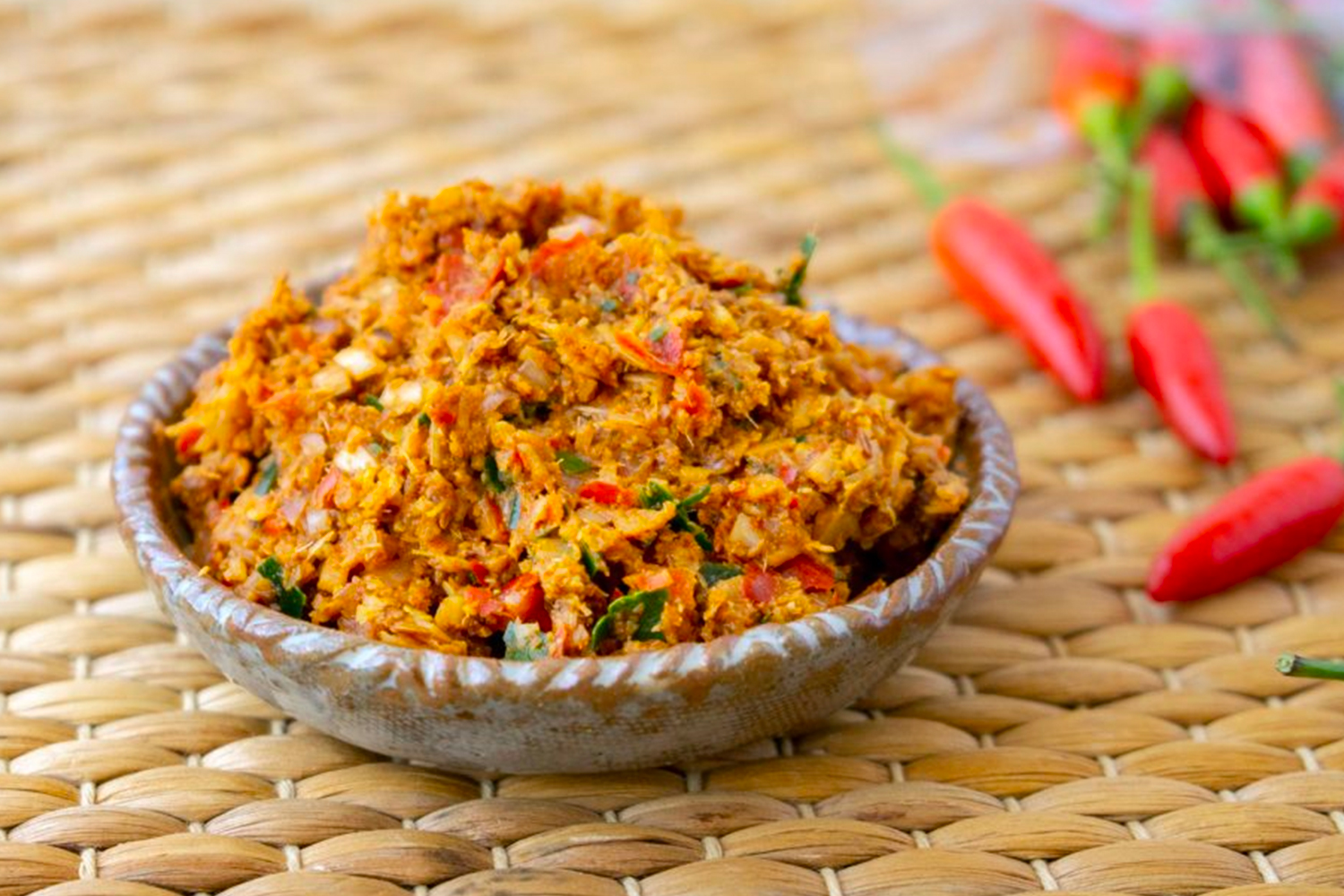 Zesty and savoury with a tangy and nutty aroma, roasted peanuts give Panang curry paste its unique flavour. First, pound the chillies with salt, and add in cumin, coriander seeds and white peppercorns. Next, the galangal, coriander roots, lemongrass and lime leaves; followed by shallots and garlic, then the shrimp paste and ground peanuts. Pound them all into a fine blend in a vibrant ochre colour mixed with the reds and greens. Enjoy your Panang curry paste in the royal 'Swimming Rama' treat with spinach and pork, or this award-winning creamy Panang chicken special.
Massaman Curry Paste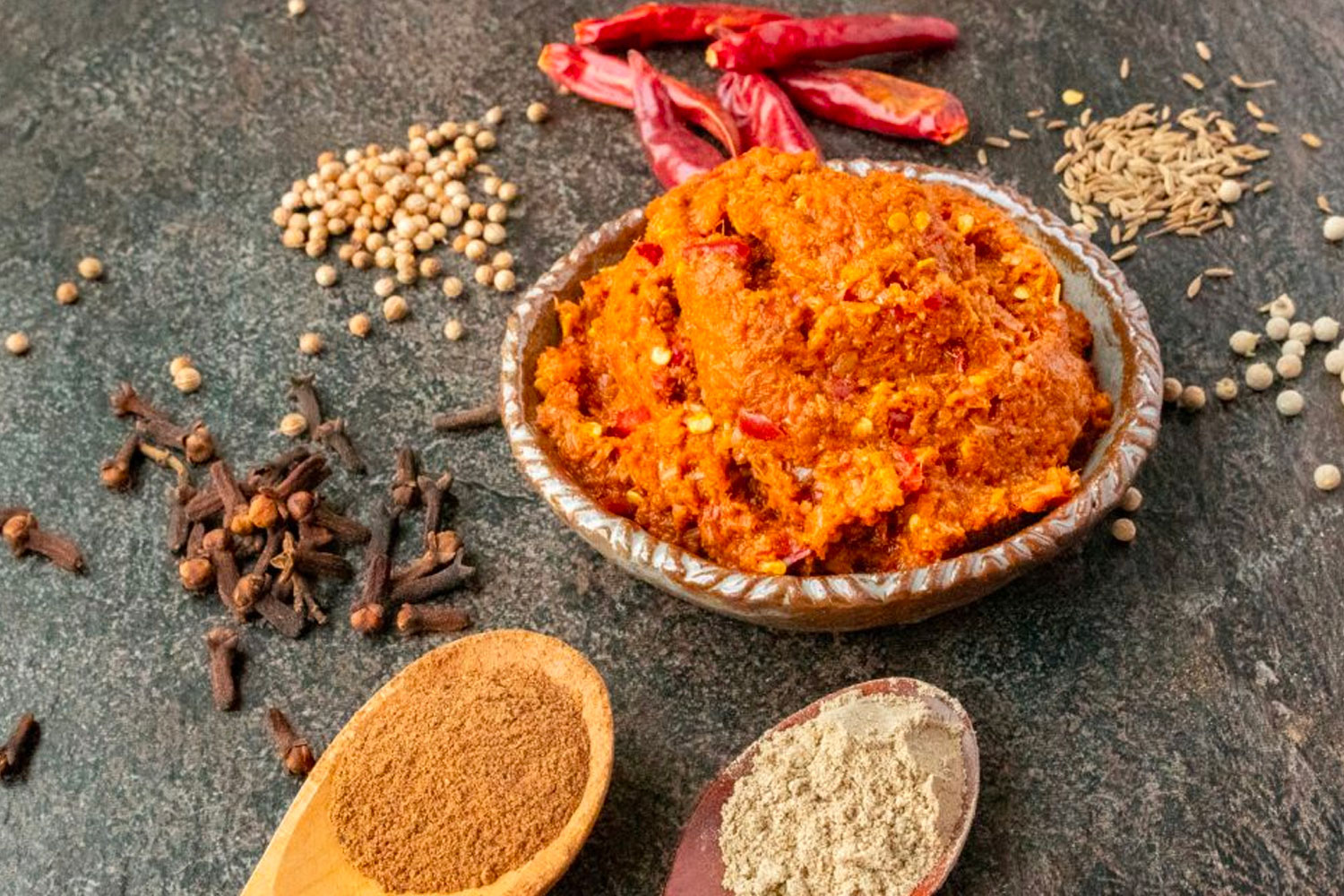 Mellow in heat and with a lightly sweet flavour, Thai Massaman curry paste blends the rich fragrance of powdered nutmeg, cardamom, cinnamon and cloves with Thai herbs – inspired by the dish's Indian origins. Mix ground dried chilli with white peppercorns, coriander seeds, cumin seeds, and the mentioned spices, and grind them all into a fine powder. Set it aside, and pound the galangal, lemongrass, and coriander roots with salt. Add shallots and garlic, then the powdered spice mix to absorb the moisture. Add the shrimp paste last, and pound into a rich orange-coloured paste. Enjoy your Massaman curry paste in a satisfying beef indulgence, or get classy and tasty with a flavoursome steak and salad.
Pre-made curry pastes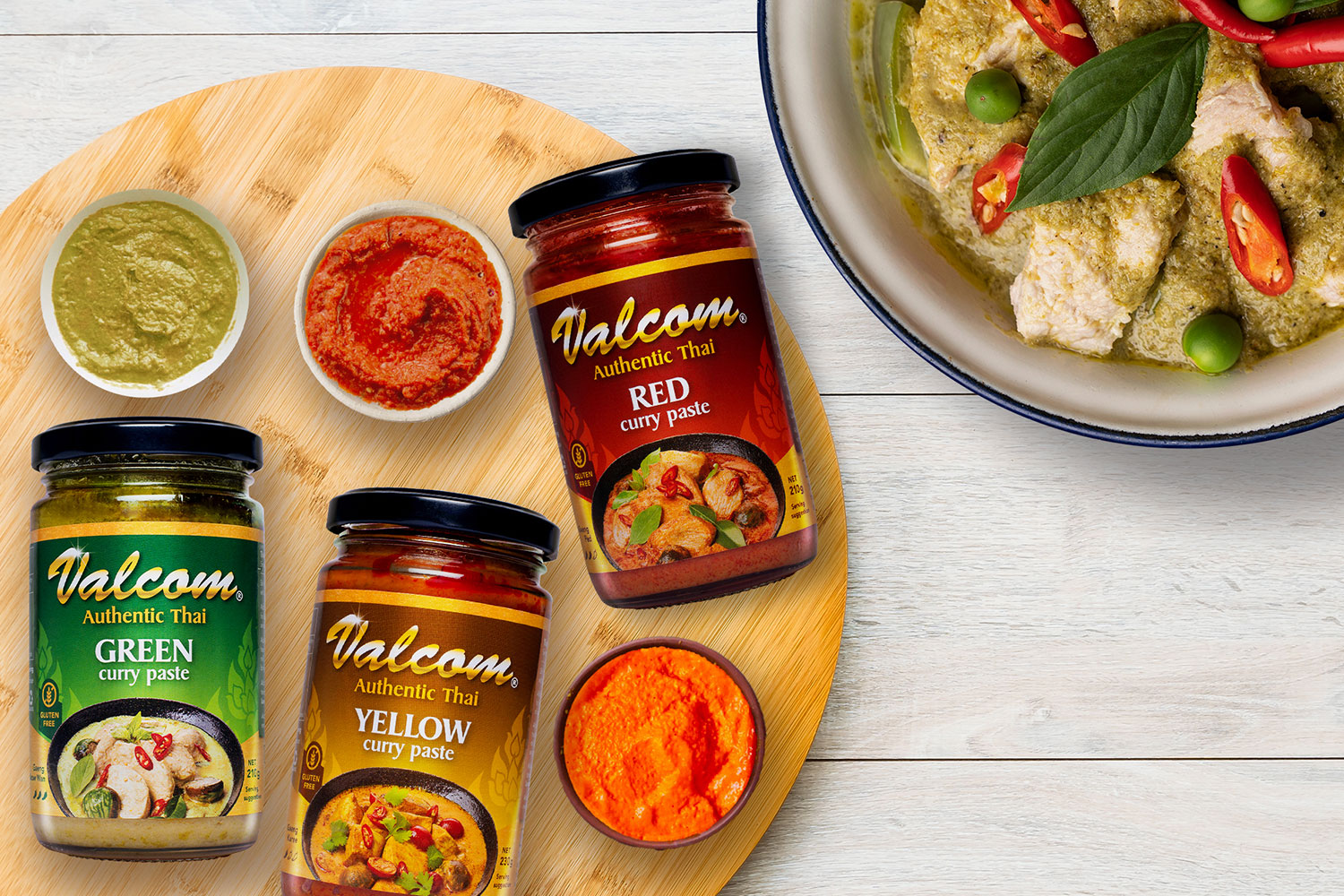 No time to do the spice pounding? Authentic pre-made Thai curry pastes are also available at your local supermarket. Look out for true Thai brands like Valcom, made with fine Thai-sourced ingredients in just the right flavour blends that lets you become an instant master chef at home!