Curry paste is a staple of Thai food, as well as Malaysian food, but is one of those things that most home cooks are too intimidated to make. And I get it, the ingredients list alone would make George R.R. Martin feel inadequate.
But here's the thing: it's actually really easy. Seriously! And you get to go down to your local Asian grocer and ask for cool stuff like galangal and lesser galangal—don't confuse them—and check out all the cool chillies and spices and get lost in the colour and the smells and the foody-ness of the place.
Anyway, what I'm trying to say is, making curry paste as a process is super easy. Shop, prepare and chuck it all in a food processor and press pulse. Voila! Curry paste!
Now that we've completely convinced you to give it a go, here are some things to remember when you make your curry paste to cook up delicious Thai food at home. Keep these in mind and you're going to have something delicious that will last you a pretty long time!
The 3 Key Principles:
1: Be generous with your spices and aromatics.
Spices and aromatics are the fuel that the curry paste runs on. So sure, a car can run for a while on a ¼ tank, but fill it to the brim and you can drive for days! And so it goes with curry paste. Remember, most recipes are conservative when it comes to the amount of garlic, chilli and herbs used, so if there's a flavour you like, chuck some more in! Most big supermarkets sell spices in misleadingly small packets. Luckily, Asian grocers sell properly sized packets and properly hot chillies for you to mince up and add. Basically, you've got the green light to go nuts. When was the last time you complained that a curry had too much flavour?
2: How are you going to cook your aromatics?
Garlic, ginger and onion are 3 of the key flavour elements of any good paste. This triumvirate provides the deep flavour base, similar to onion, carrot and celery in the traditional European cooking. Again, the decision is yours, but a longer, slower cook will provide greater intensity of flavour than a quick fry and dump, so choose wisely.
3: What are you using it for?
This may seem like an easy assumption to make, but not all curry pastes translate universally. Massaman, with its sour tamarind flavours, works brilliantly with fish, beef and lamb, but less well with chicken or fatty pork belly. Likewise, a green curry paste will overpower and clash with gamier meats like beef and lamb but will add zing and power to subtler proteins like chicken and prawns.
What I'm trying to say is this—if your curry doesn't work out, it might be because your ingredients didn't match the delicious flavour bomb you prepared earlier.
Some tips and tricks
Ok, so we've got the basics sorted. Now it's time to add a few tricks of the trade.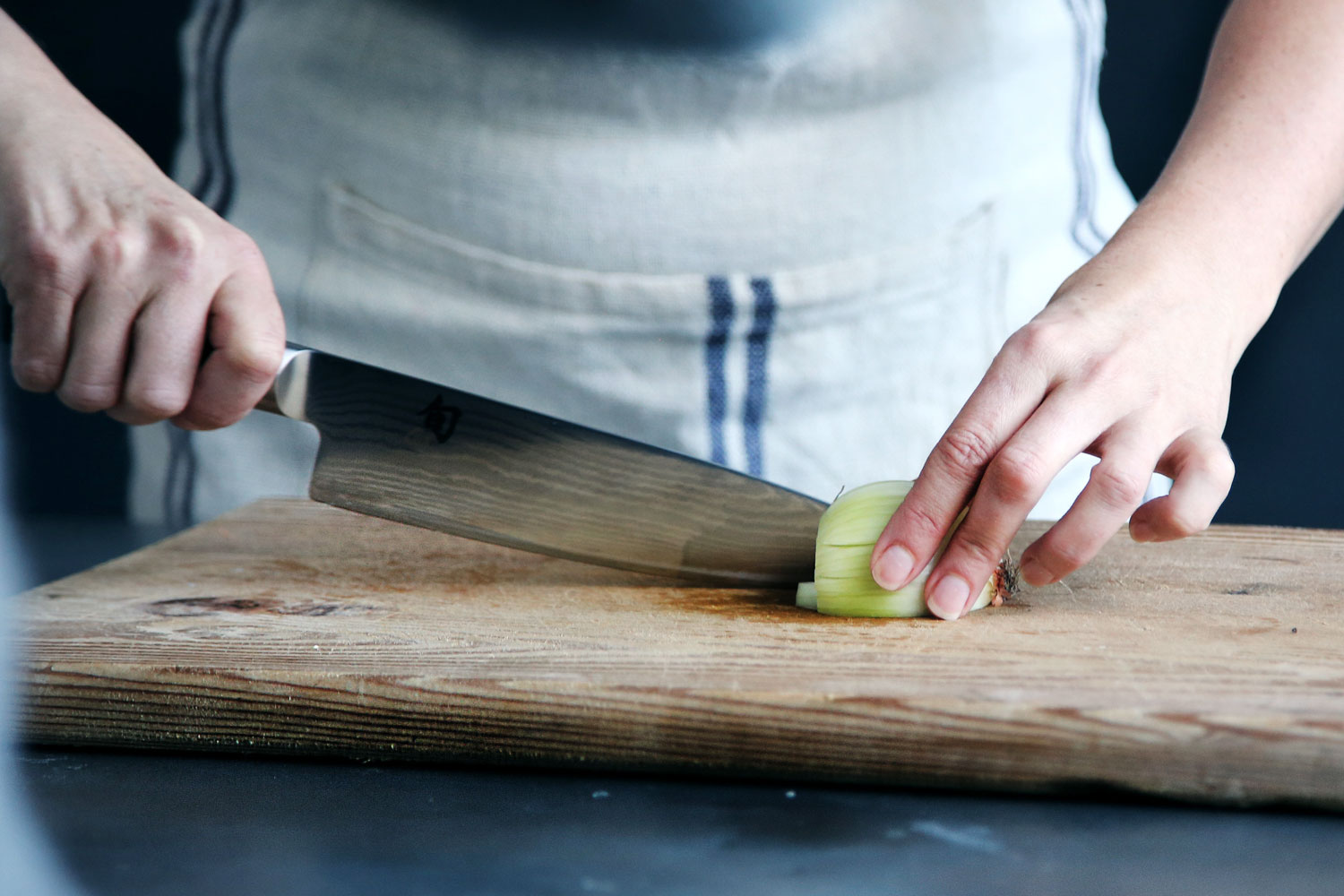 Chop!
Dice your ingredients into a more manageable size if you plan on going old school and using a mortar and pestle to grind your paste. If you only have a small stick blender, it's a good idea to do this too. If you've just got a giant blender, this is less important.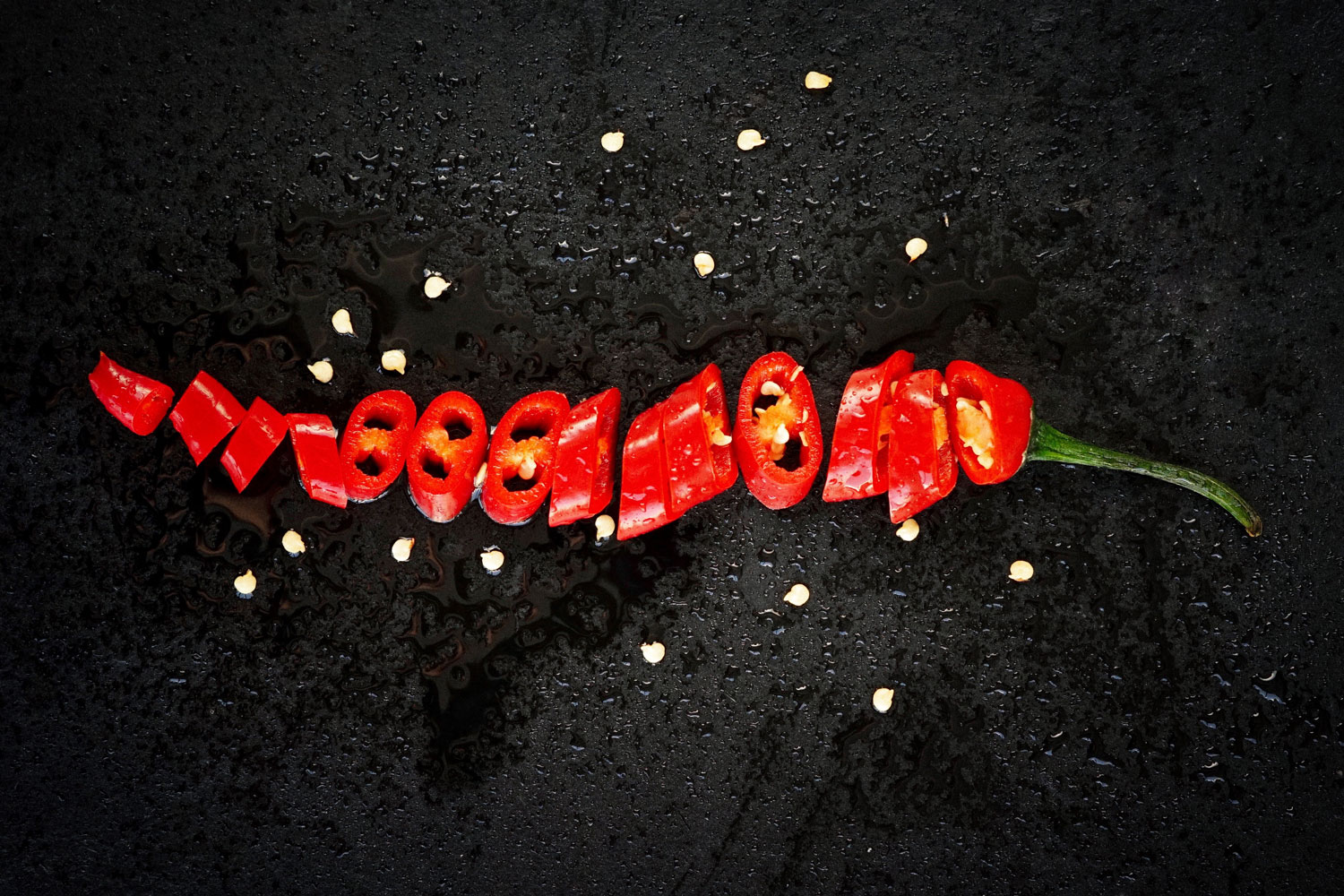 The Heat Comes from Within
The hottest part of the chilli is actually the pith that holds the seeds in place inside the chilli. If you're worried about the heat of your curry paste, scrape all the chilli innards into the bin. If you're like me and enjoy your mouth going numb, then leave them all in. I dare you!
Some Stuff Stains
Be careful with turmeric or saffron—it will stain you, your clothes, your counter and even your Tupperware. You have been warned.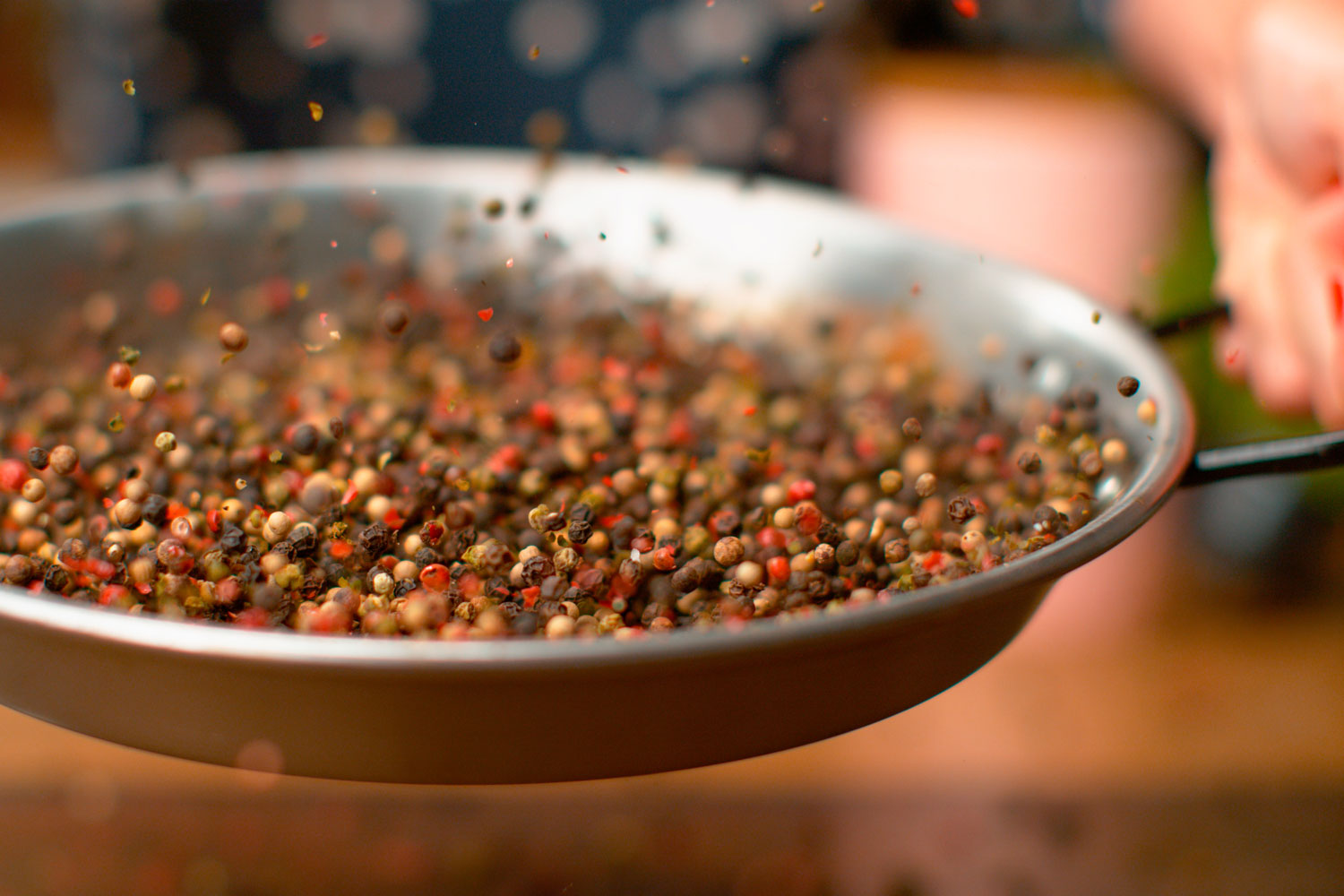 Fry Before You Try
Okay, not my best wordplay, but it's important to cook off your curry paste in a little bit of oil before you mix in all the ingredients. You'll lose some of the raw edge, but the flavour profile will mellow somewhat and become much more well-rounded.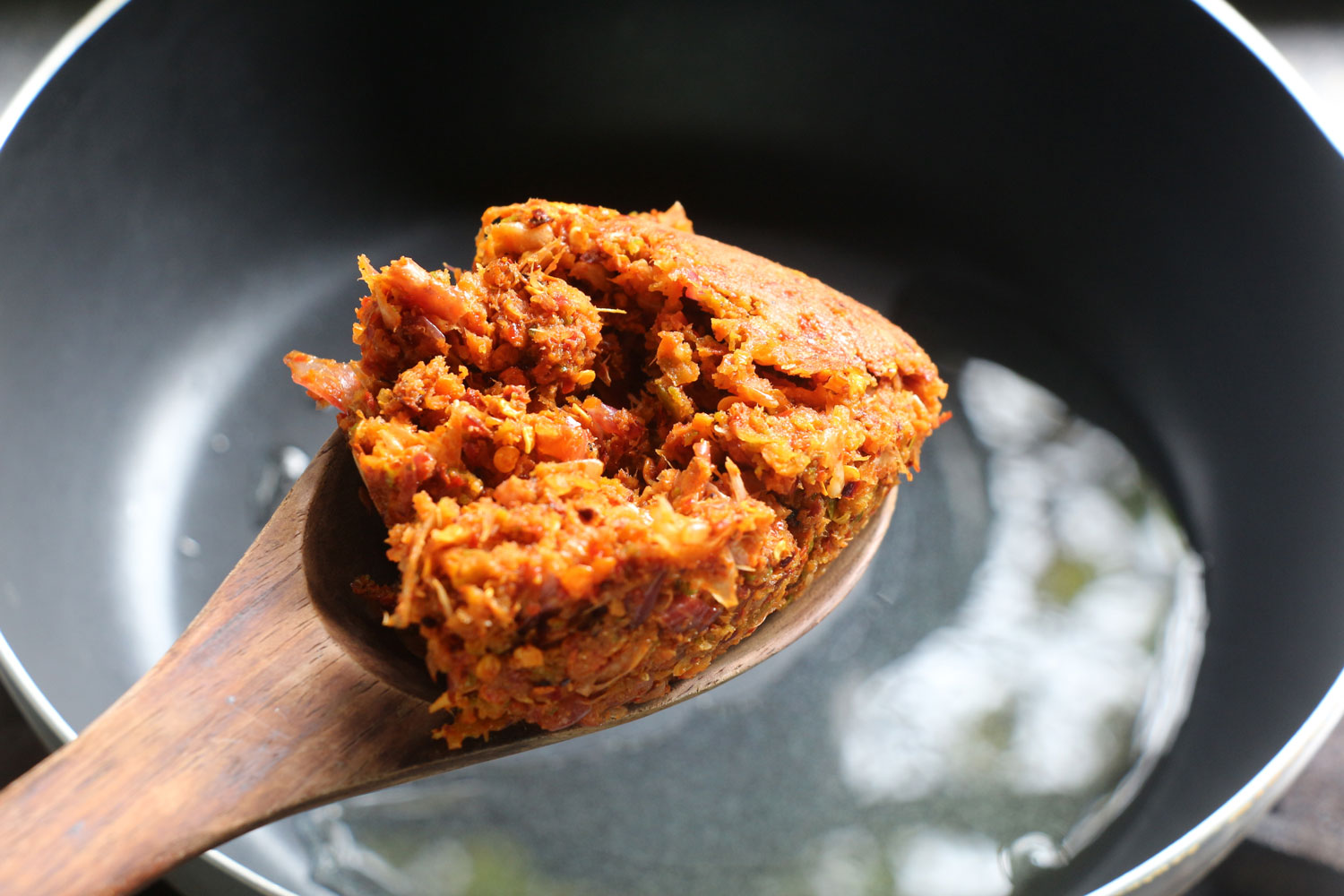 It's a Flavour Bomb, Not Only a Curry Paste
Here's the mistake people make when they make a whole heap of curry paste. They use it in curry. I mean they use it in curry only. Think about how much deliciousness you've got in the paste you've just painstakingly blended together. And think of the flavour profile! Chilli, garlic, ginger, spices—sounds like a great soup base! Or a great dipping sauce! Or a great way to start off a stir fry! Essentially, if you like your food with a bit of a kick and full of flavour, throw in some of your curry paste.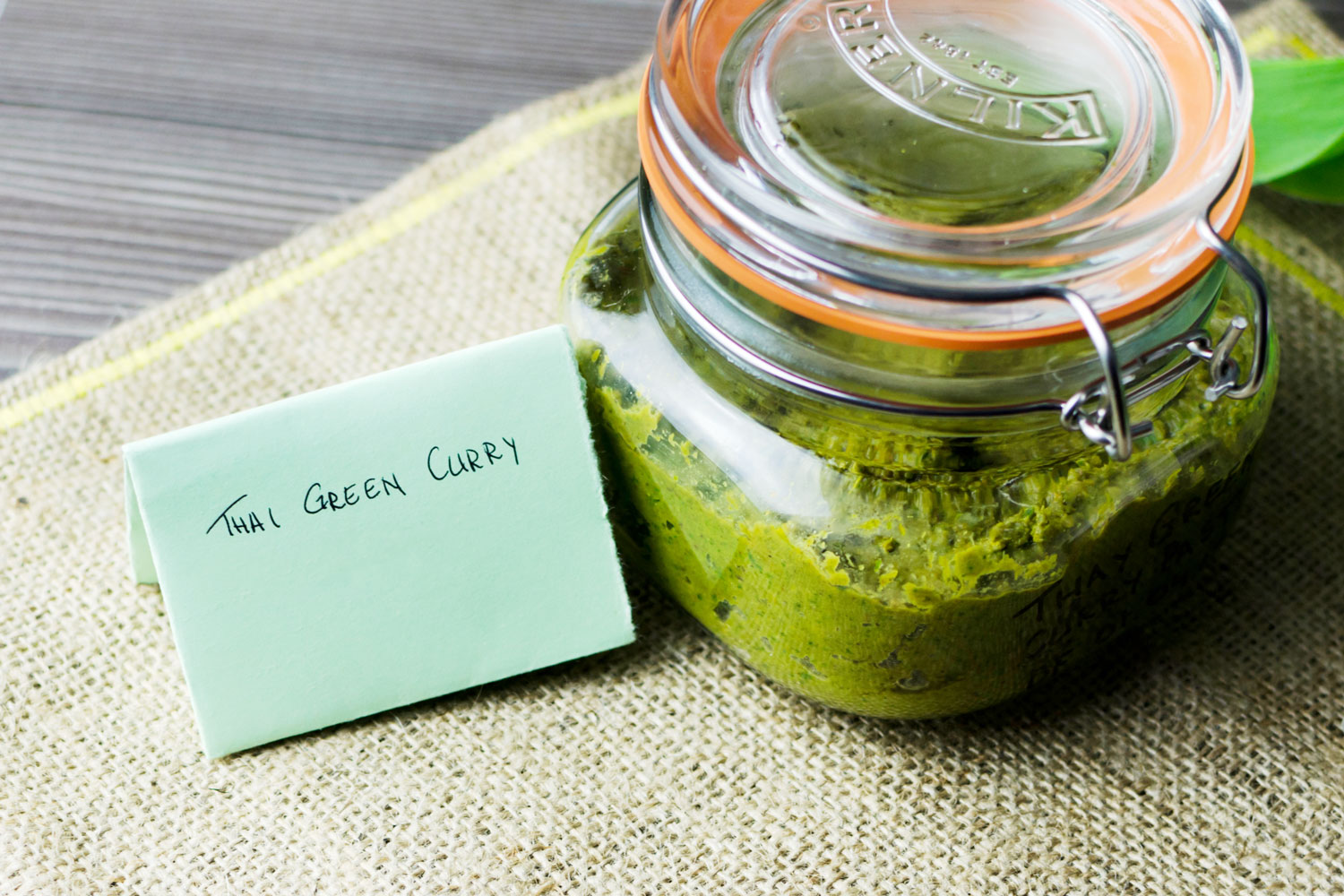 Storage
If you plan on using it non-stop for 3 days, then you can just wrap your curry paste and put it in the fridge. If you want it to last any longer than that, you'll need to store it properly. Commercially made curry pastes have things like preservatives and other additives that stop it from turning, but your homemade curry paste will not. So what to do? Well, freezing helps! A great idea is to freeze your curry paste into ice trays so it's pre-portioned. Spare jars are also great, and mean—assuming you've got enough oil to stop the paste oxidising—you can keep the paste in the fridge for a lot longer. As with all things using fresh ingredients, make sure it looks alright and smells alright before you use it.