Not only is Thai food really delicious and great to cook at home, but it's so easy to prepare Thai food in a healthy way that doesn't compromise on taste. Packed with fresh herbs and veggies, Thai food is already one of the healthiest Asian cuisines, but we thought we'd share some of our tips to cooking up healthy Thai at home.
Here are 7 ways to make tasty Thai food healthy.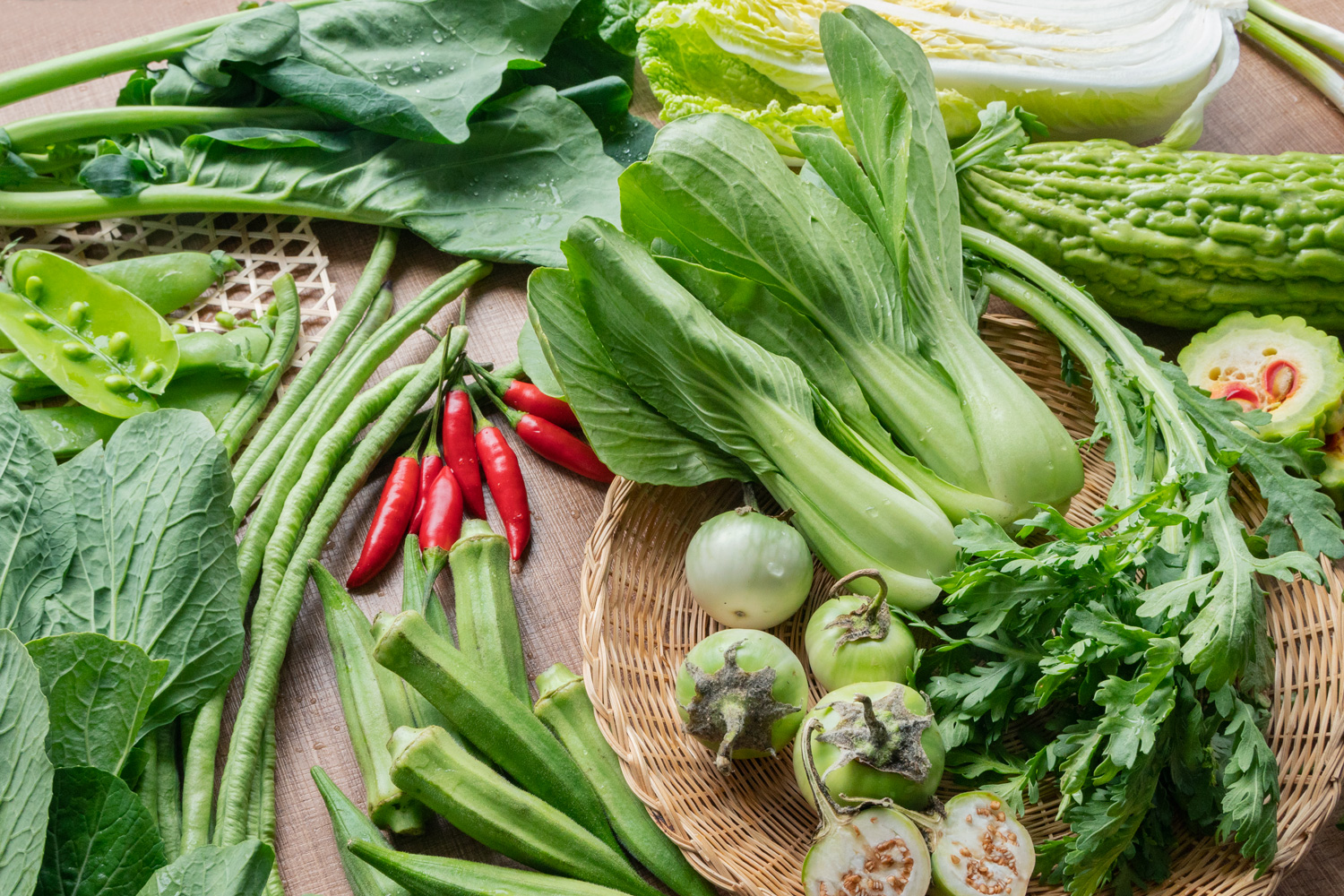 Fresh is Best
If you're preparing a Thai dish from scratch, it's best to source the freshest ingredients. Search your local Asian markets to find fresh veggies and herbs for your Thai recipes. If you can't find fresh, frozen is the next best option. Avoid canned goods, because they tend to have added sodium and other things you probably want to avoid. Check out this awesome
Vegan Thai Green Curry recipe
, packed full of veggies and Thai herbs.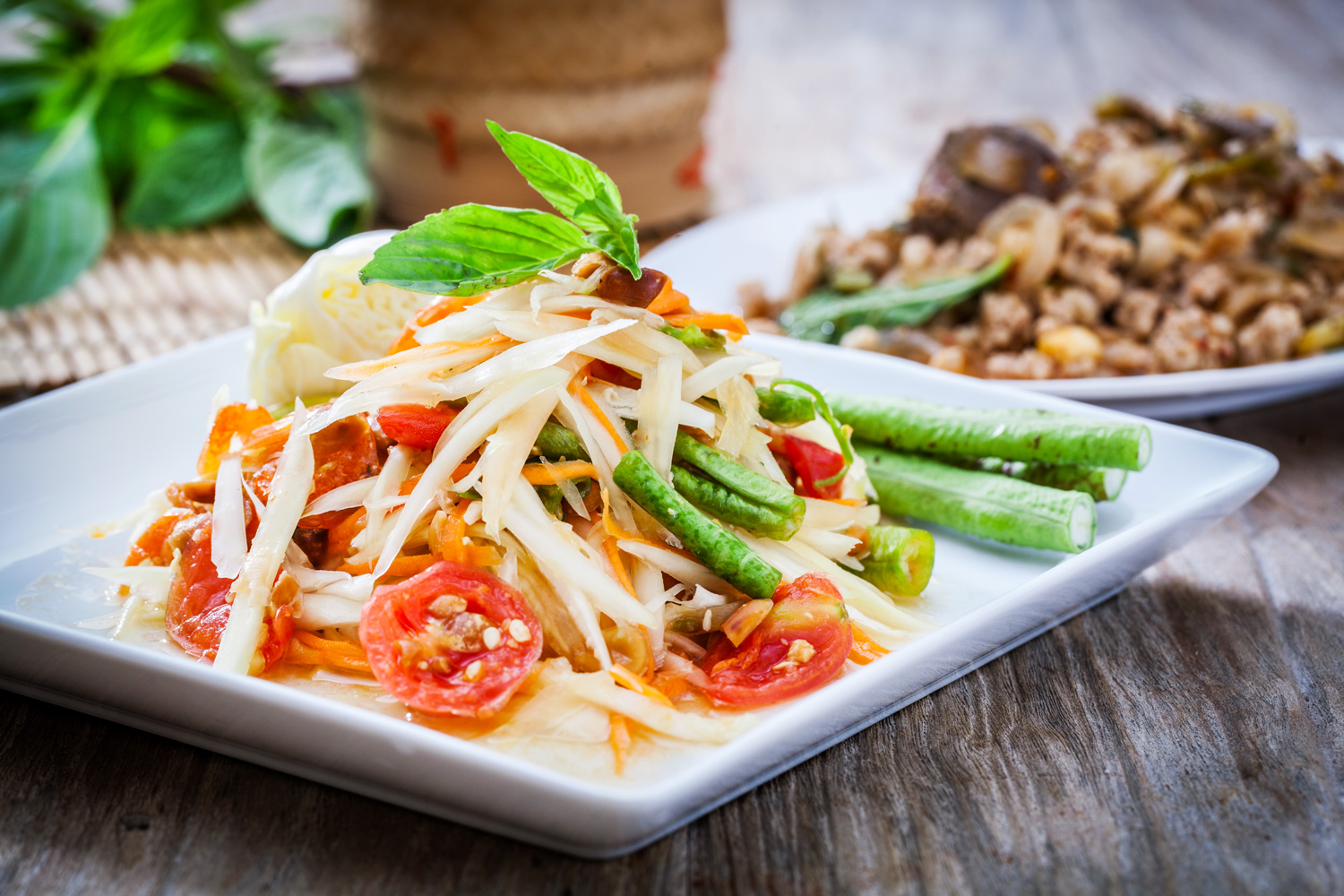 Serve Up Salads
Thai food is known for its use of fresh veggies, fruits and herbs, so you can expect a lot of salads on the many of any Thai restaurant. Some of the common raw foods served are papaya, green mango, Thai basil, cucumber, apple, and chillies. Get our Thai recipe for
Som Tum
, a super fresh salad with green papaya, dried shrimp and a zingy dressing.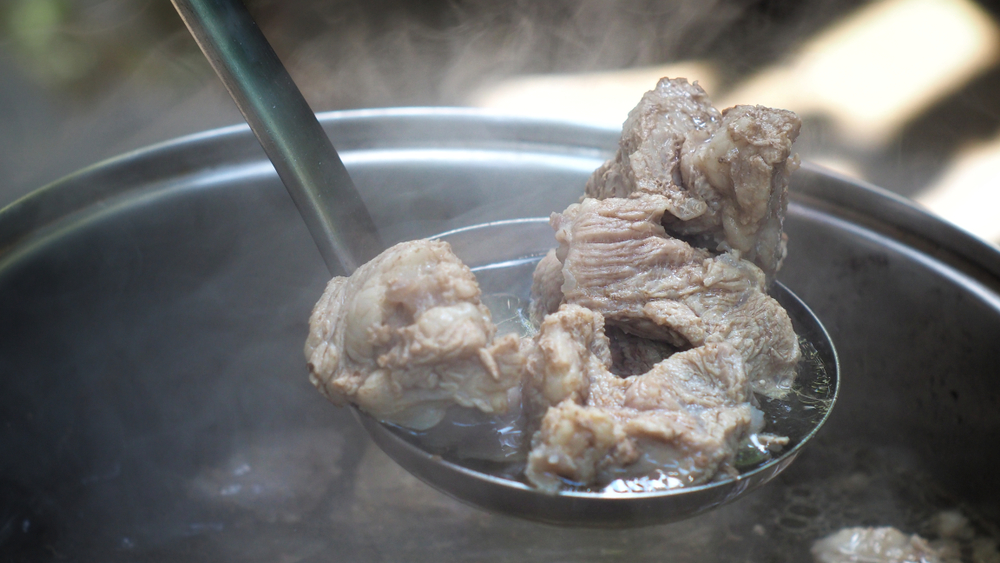 Bet on Bone Broths
We all know about the
benefits of bone broth
, so it's a great way to pack in some more nutrients when cooking up Thai soups. Plus, you'll be avoiding any unnecessary sodium intake from storebought stocks. So boil up your own pot of
bone broth
for a healthier alternative. Grab this awesome Thai recipe for a warm bowl of
Pork Noodle Soup
.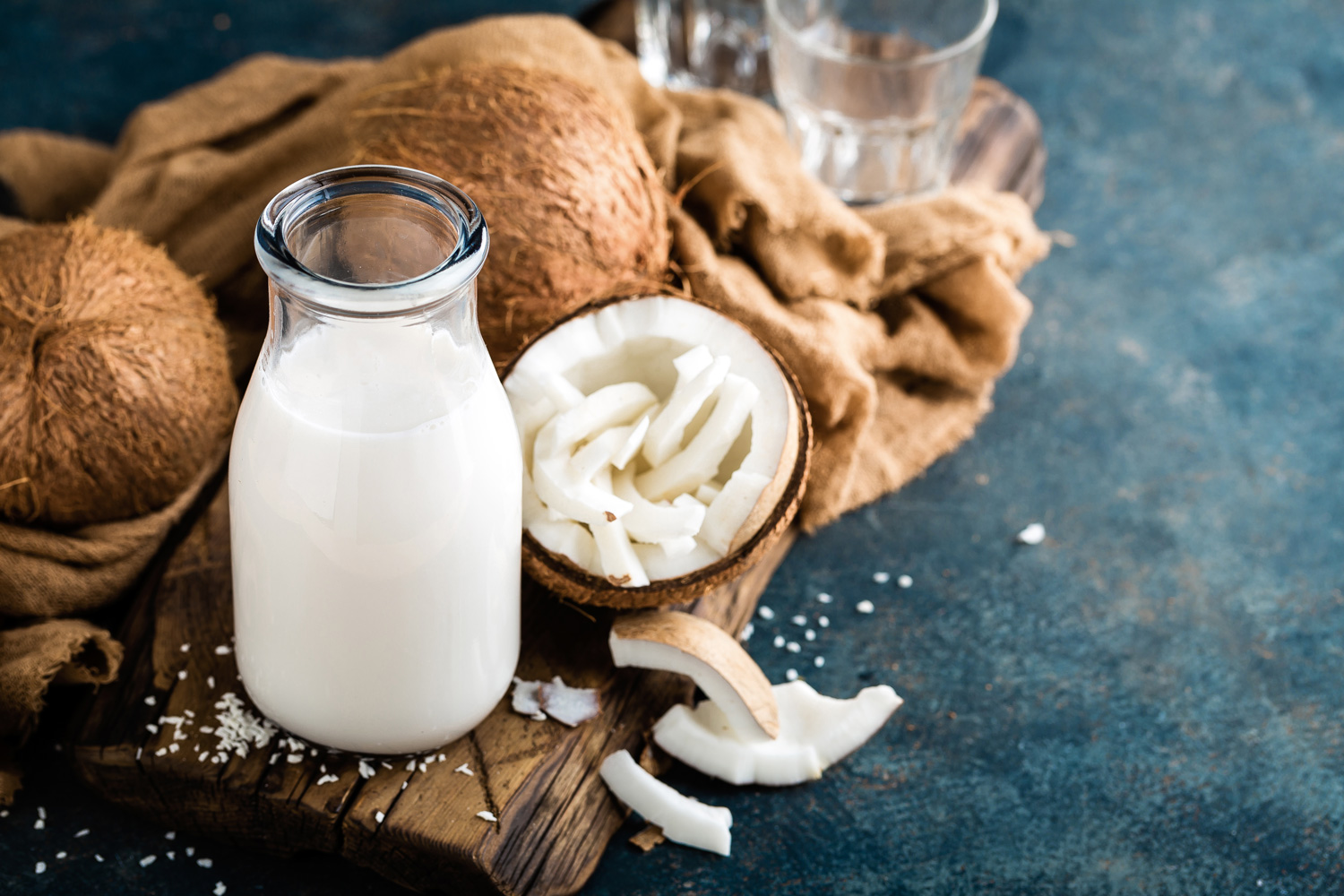 Go Crazy for Coconut
Coconut milk and cream are awesome ingredients to use when you're cooking Thai food. Not only do they make your dish taste great and authentic, they're great thickening agents and perfect as alternatives to dairy is you're looking for a creamy, plant-based substitute. We should also mention that coconut milk is full of good fats and other nutriotious stuff too! Try out our authentic Thai recipe for
Mango Sticky Rice
, a classic Thai dessert!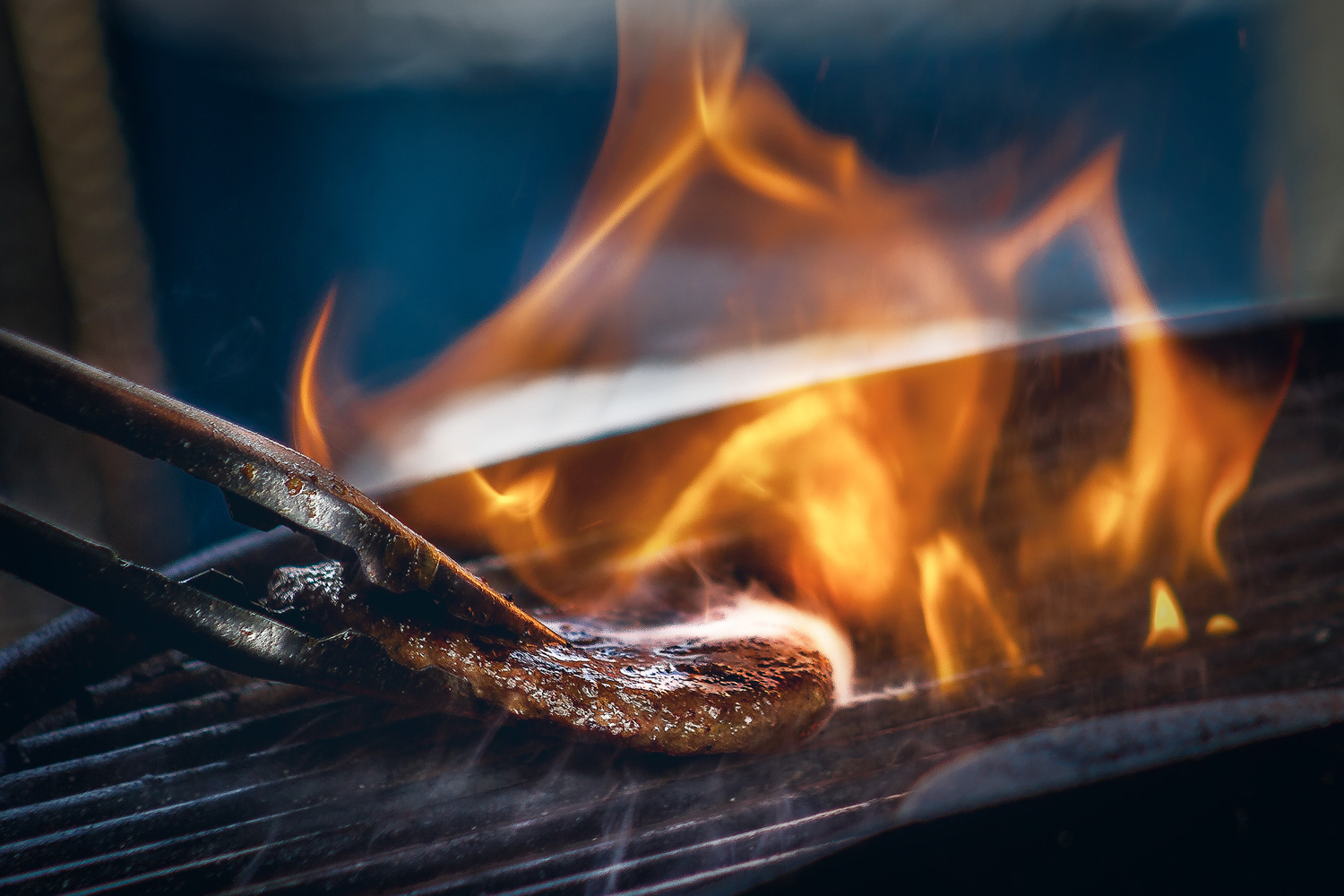 Fire Up the Grill
Grilling, rather than deep-frying, is a great way to reduce your intake of fat and cholesterol. Fire up the barbie and cook up your meat and seafood for a much healthier choice. We're not saying you can't indulge in deep-fried
Banana Fritters
or
Larb Chicken Wings
, but they should be a once-in-a-while thing. You'll love these
Thai Prawn Skewers
in a zingy chilli and lime marinade.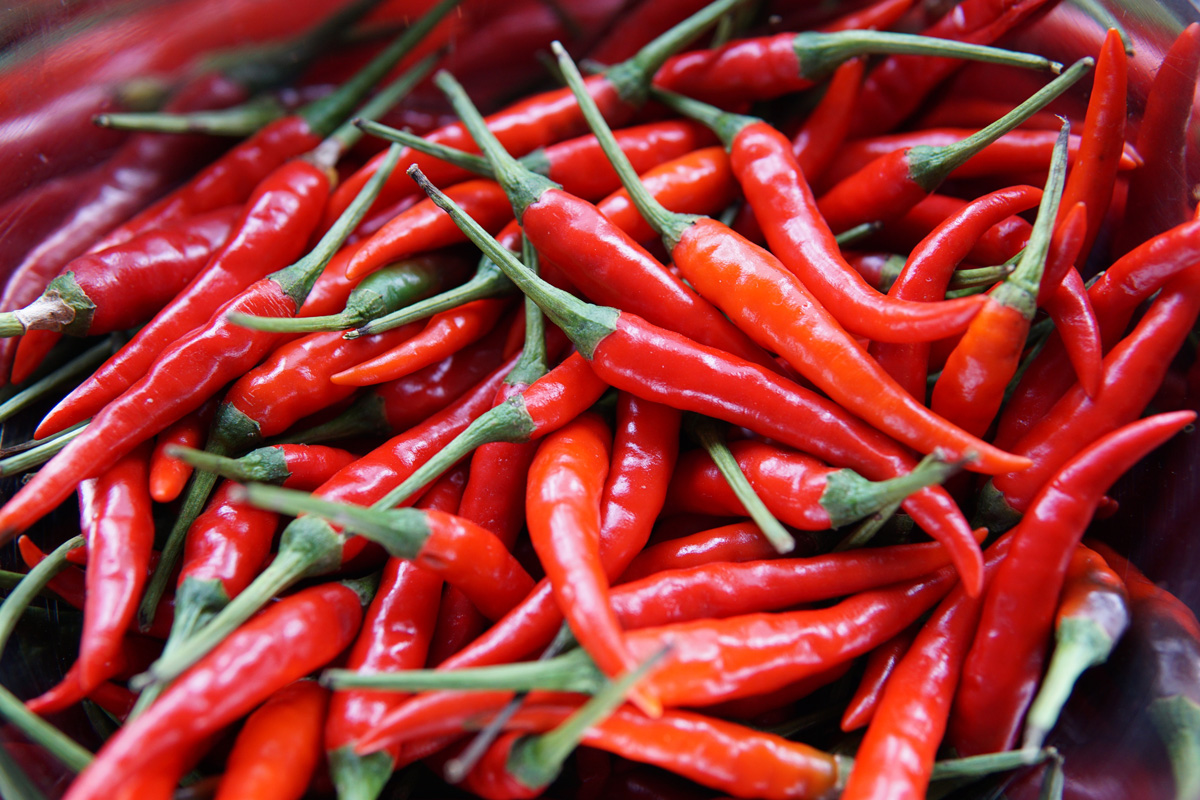 Spice it Up
Chillies are one of the cornerstones of Thai food. You'll find it in just about every Thai food, or at least sprinkled on top as a garnish. Of course, this chilli heat is balanced by sweet, sour, salty and bitter notes, so you're not just going to get a mouthful of fire. Chillies are chock full of vitamins and minerals, and eating them can even help you burn off some of the calories from your meal, what with all the sweating. Get this awesome
Pad Thai recipe
, ready to eat in 10 minutes!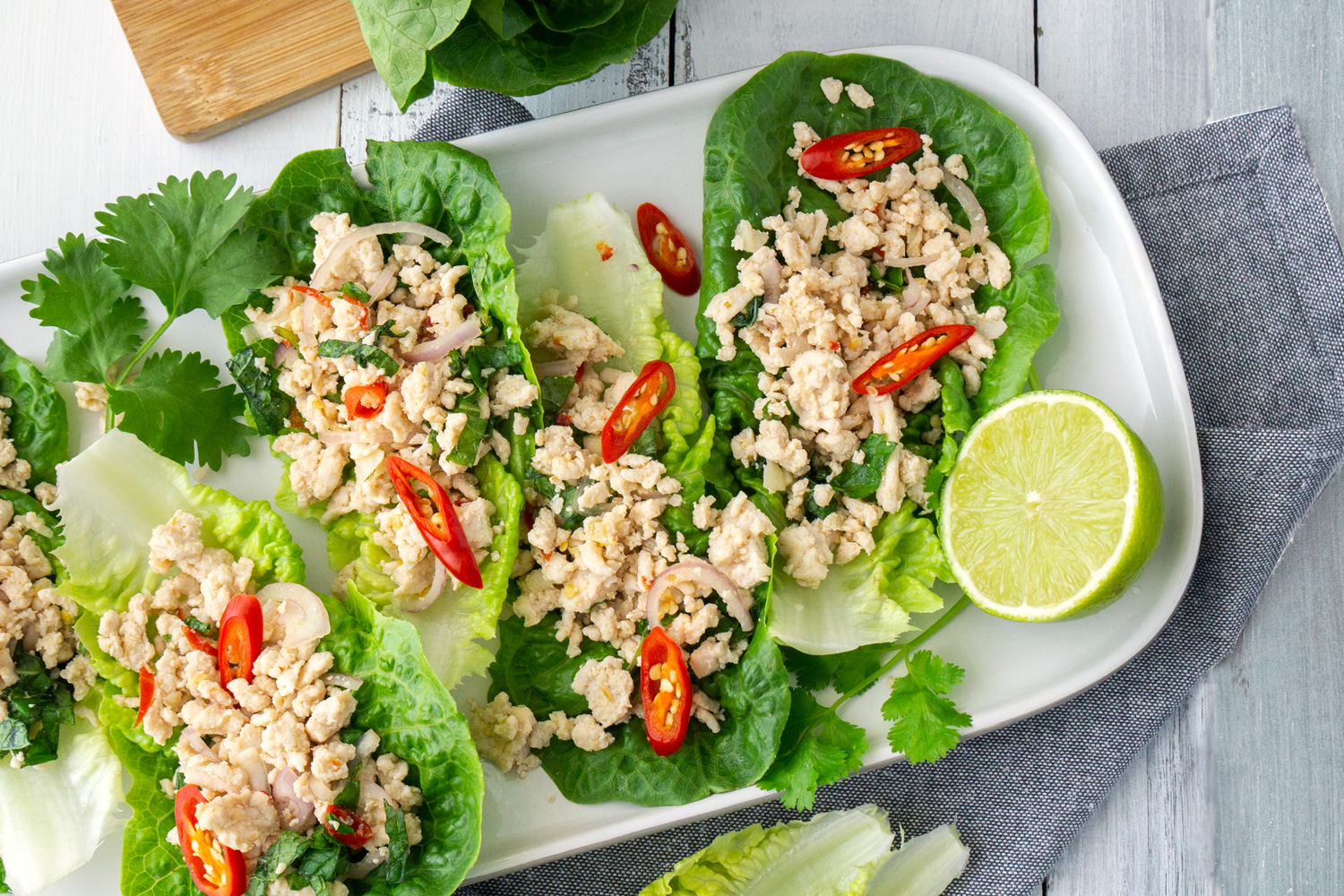 Make Good Choices
We'll try not to sound like your mum or a high school teacher here, but it's important to make good choices. When planning out the menu for your Thai dinner, think about things like calorie intake, fats and carbohydrates and balancing out your meal with fresh veggies and herbs. We love deep-fried food too, but emember: Eat everything in moderation! Our
Larb Gai
is a super healthy Thai dinner using lean chicken mince.