Fragrant, appetising and zesty with balanced robust flavours, Thai cuisine is always a satisfying delight to make and savour at home. Much of it comes down to the paste that gives every dish a distinctive blend of tastes, made with natural spices, herbs and unique condiments. Must-have ingredients include lemongrass, chilli, galangal, tamarind, garlic, turmeric, kaffir lime, dried shrimp and fish sauce. You can certainly make your own Thai curry paste with our recipes, but some core ingredients may prove difficult to find outside of Southeast Asia. Dicing and pounding them into the perfect blend takes time as well.
Valcom authentic Thai cooking pastes are created with this in mind and has been a market leader in authentic and convenient pre-made products for quick and easy home-cooked meals, wherever you are. Each Valcom paste is made with only the finest Thai-sourced ingredients, blended in carefully developed recipes for the truest Thai flavours. No need for pestle and mortar. Just add some Valcom pre-made paste from the bottle, and you're sure to achieve the chef's kiss level of flavours in any dish, and in almost no time at all.
Cook up your choice of excitement in Green, Red and Yellow Curries, the sweet-zesty Massaman Curry, or the nutty flavoured Panaeng Curry. Spice up and get umami with the rich-layered tastes of Laksa and Tom Yum. Or go stir-fried delicious with the always lovely Pad Thai. Whatever your Thai favourite, Valcom definitely has the paste for it. And don't stop at traditional dishes! Valcom authentic Thai pastes are delicious for all kinds of meats, seafood and vegetable delights. So spice up your barbecues, stir-fries and even salads; as well as any modern Asian specials.
Here are 7 handpicked Valcom-inspired recipes to get you started!
Pan-Seared Salmon with Massaman Curry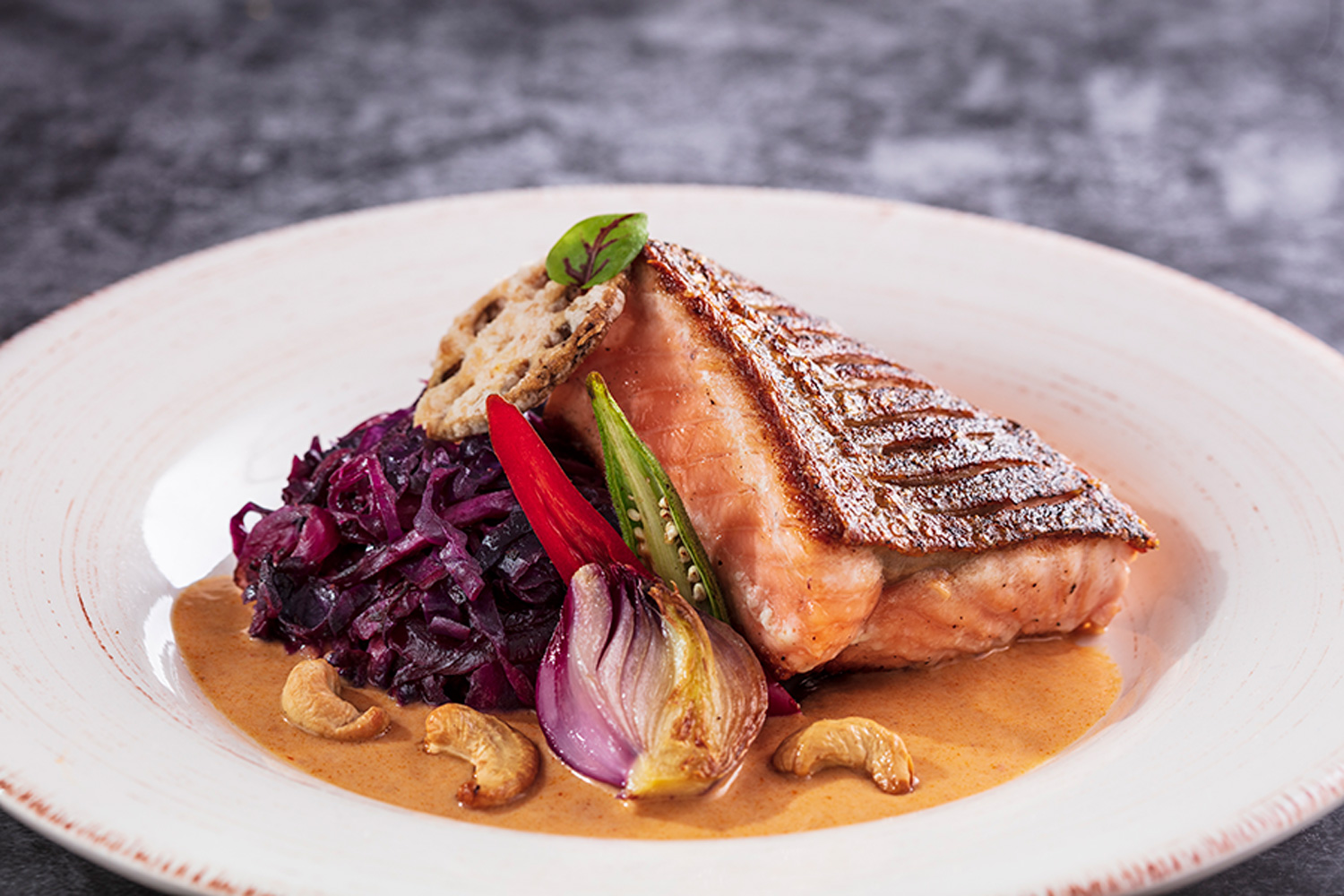 Succulent salmon is accentuated with the rich creamy zesty taste of Massaman Curry, balanced with the subtle sweetness of crunchy sautéed purple cabbage, and sprinkled with the fragrance of roasted cashew nuts. A mouth-watering indulgence!
Red Curry Crispy Pork Belly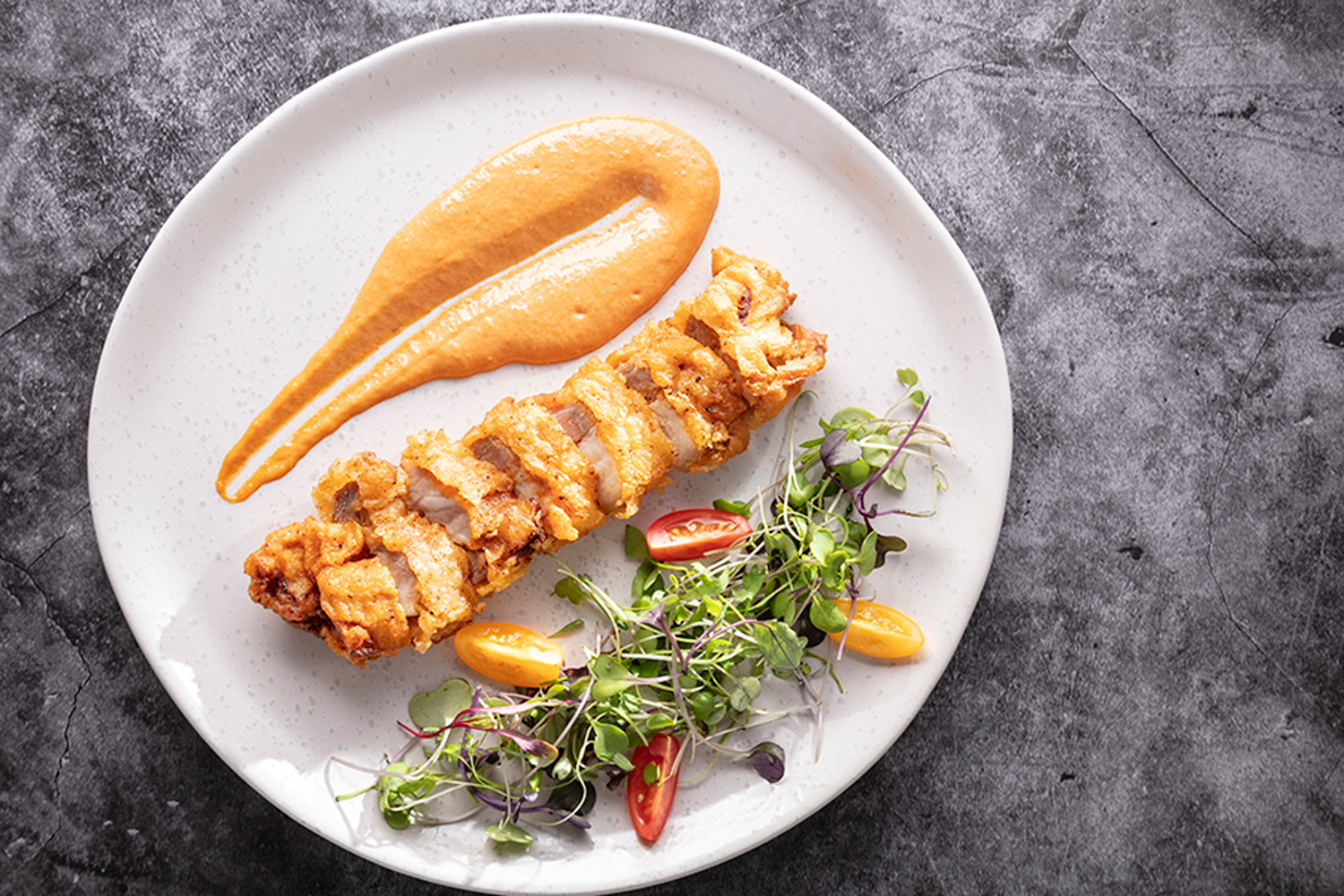 Red Curry Paste enriches the umami flavour of pork belly, made crispy deep-fried. Garnish with micro herbs and cherry tomatoes for extra colour and aroma.
Roasted Green Curry-Crusted Lamb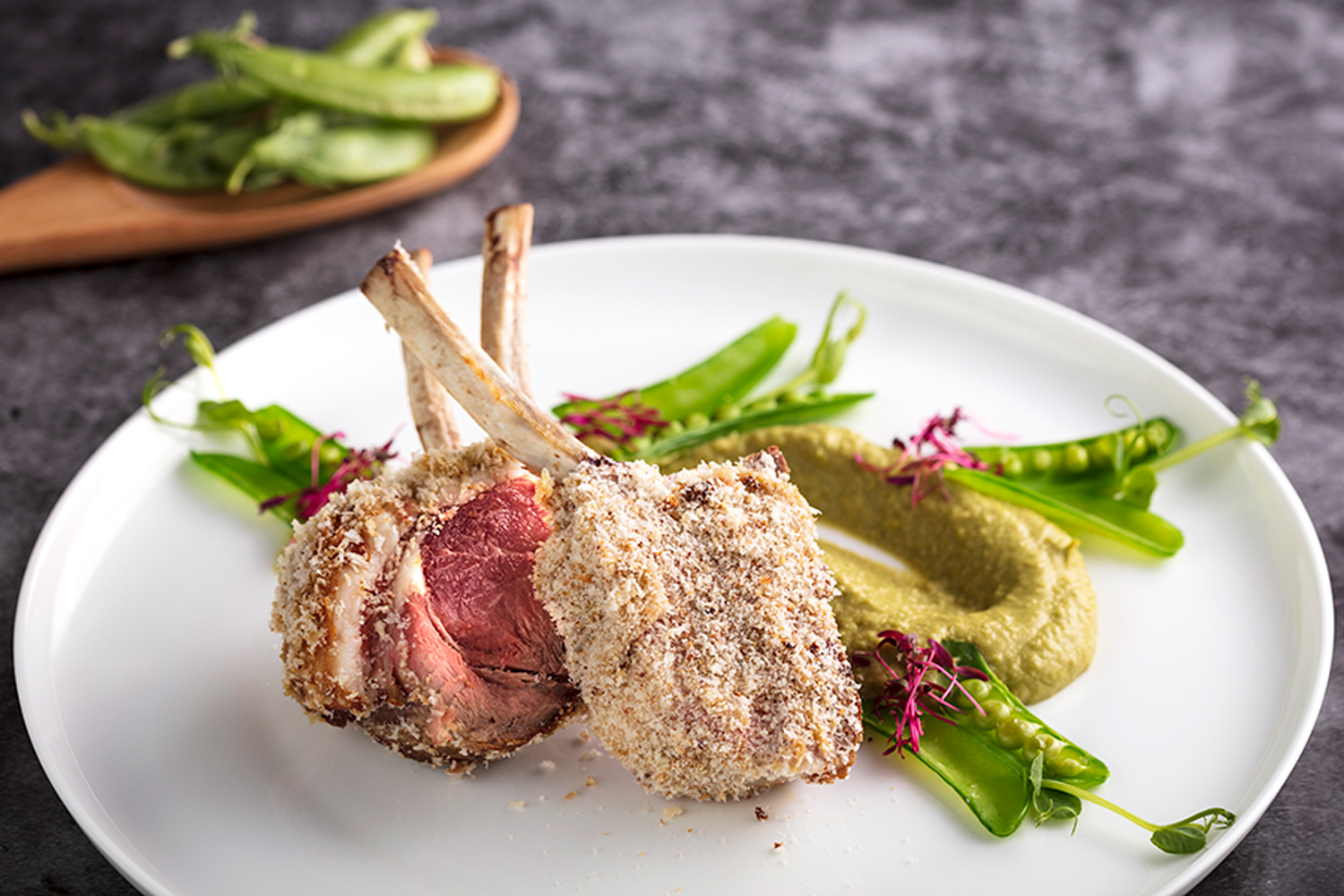 Savour the rich, umami taste and aroma of oven-roasted lamb, with a coat of crispy bread crumbs mixed with Green Curry. A delicious treat that's sure to please.
Slow Cooked Thai Laksa Beef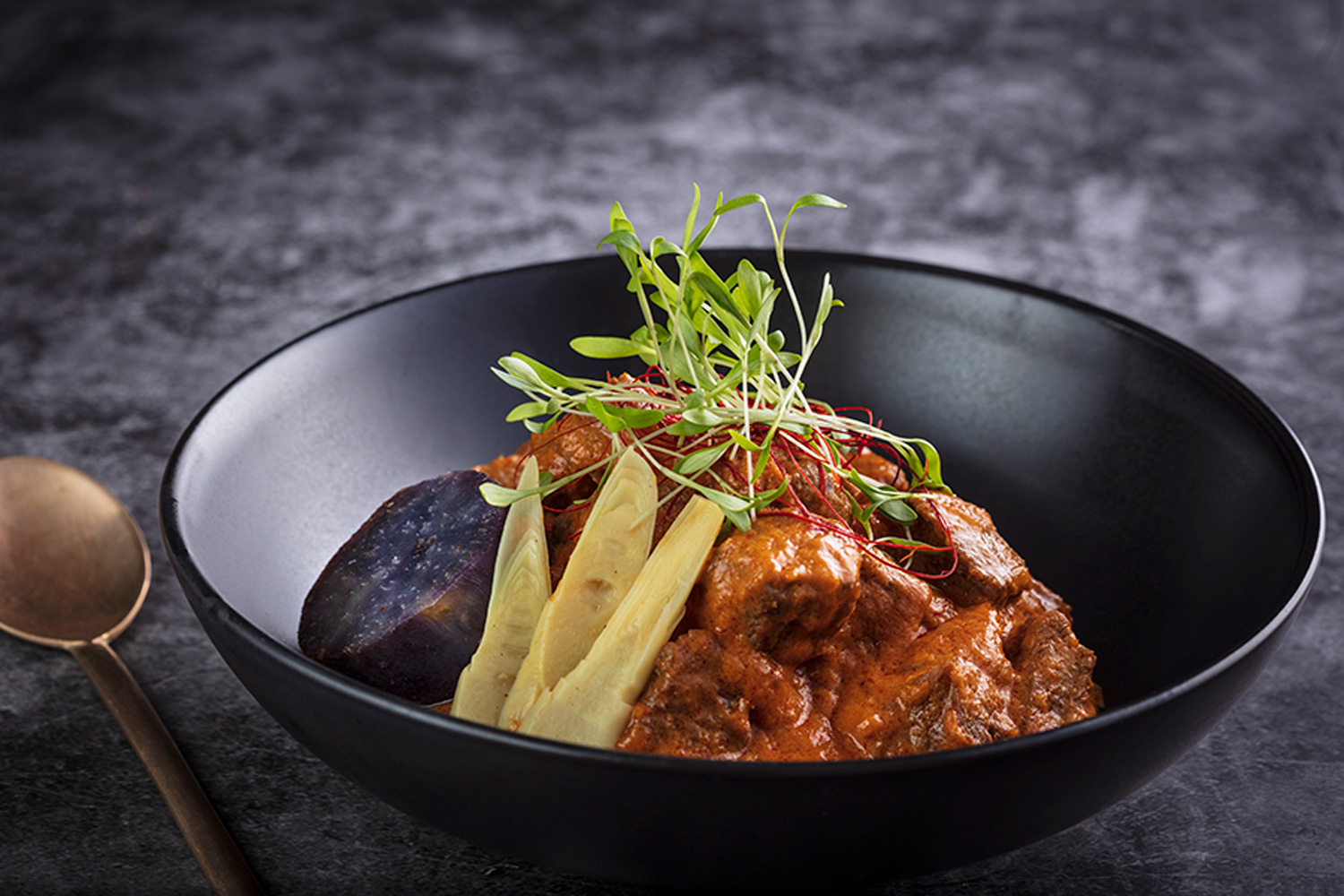 'Ten thousand-flavoured' Laksa paste combined with sumptuous beef, slow-cooked to creamy excitement, served with purple potato and bamboo shoots for extra texture. Make yours in a pot over high heat, then switch to a simmer. Or just pre-cook the paste with coconut milk, lather your beef with it, and let them simmer in your slow-cooker.
Thai Seafood Tom Yum Noodle Soup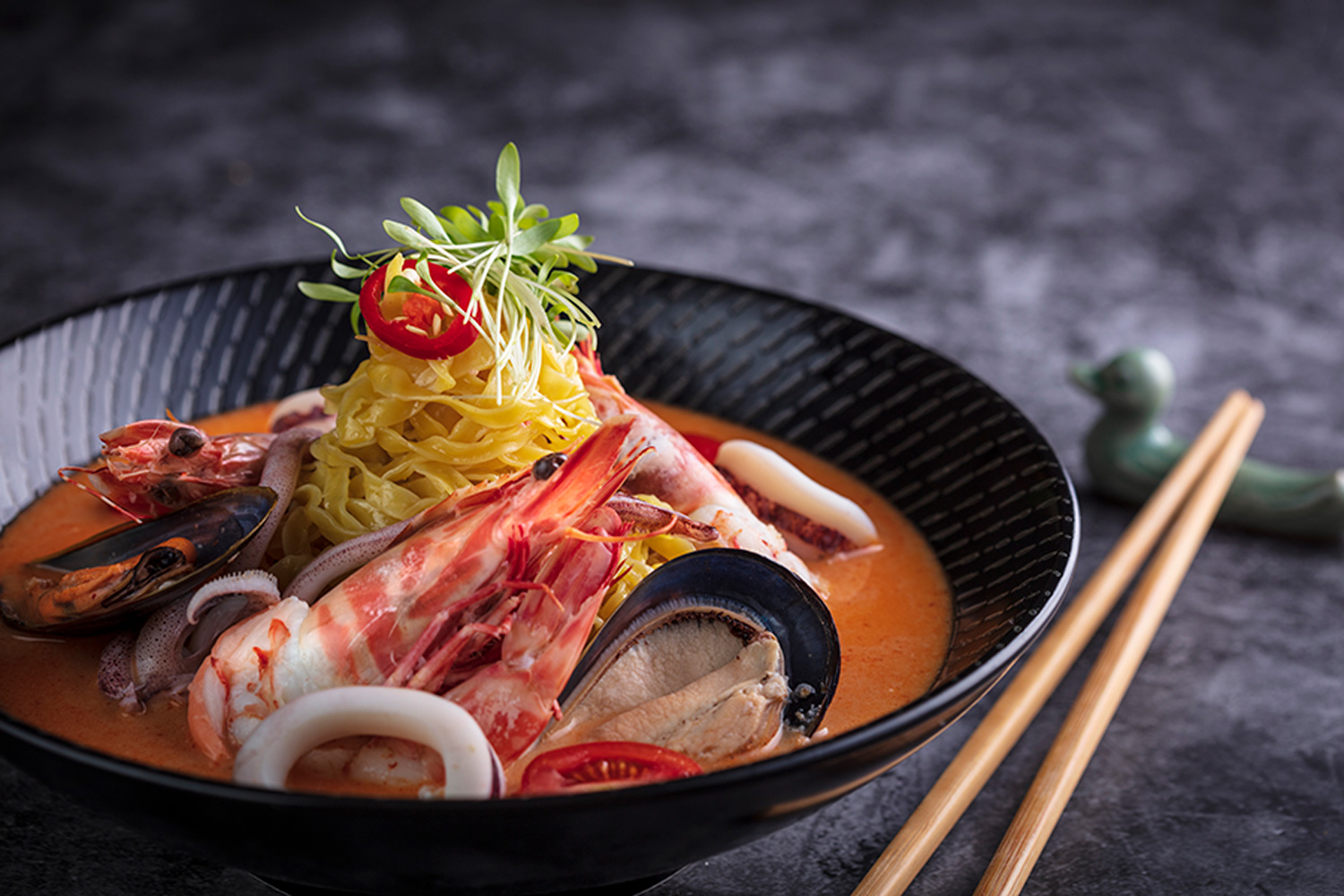 Want a one-bowl meal that's flavourful and filling? Come enjoy this Tom Yum noodles soup special. Packed with sumptuous prawns, calamari and mushrooms. Tangy, spicy and superbly umami. Made super simple to cook with Valcom Tom Yum paste!
Prawn Salad with Tom Yum Mayo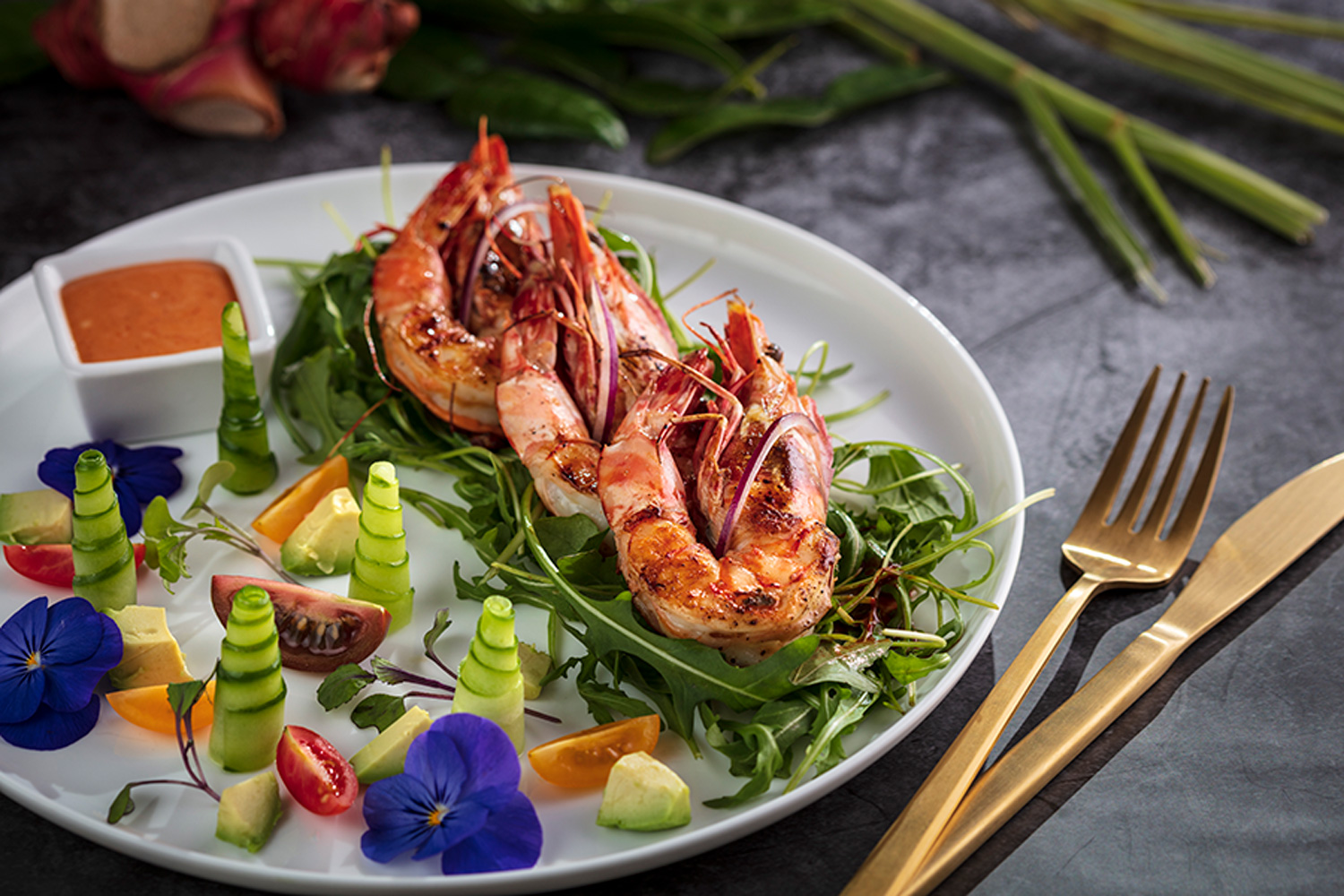 Fun to look at, and amazing to taste, here's a wholesome salad that combines umami pan-fried prawns with a unique dressing of zesty Tom Yum paste blended with tomato sauce, water, sugar and sesame-flavoured Kewpie Mayonnaise. Arrange the veggies to your heart's fancy, and savour the exhilarating flavours!
Crispy Vegan Tofu with Yellow Curry and Vegetables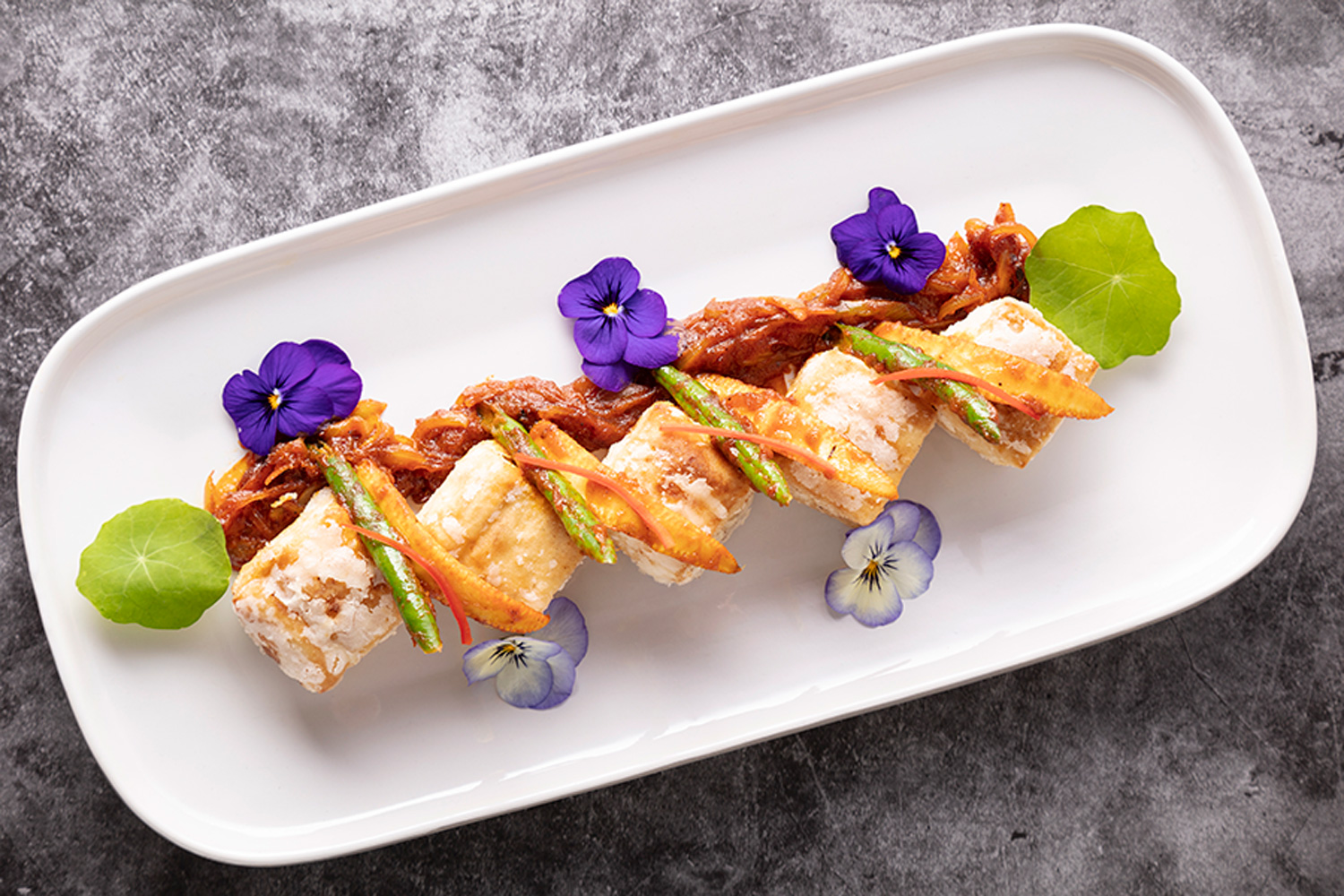 Valcom pastes are great in vegan treats too. Enjoy crispy tofu and vegetables, made fragrant, spicy and savoury with Yellow Curry, accompanied with edible flowers.
More Valcom Recipes
And that's just a small sample of delectable wonders you can make at home with Valcom cooking pastes. Come discover all the delicious goodies in our collection!