Think spicy. Are you imagining the fiery heat of chillies? After all, they're the most common ingredient to zest up a dish in many cuisines around the world. For Chinese Sichuan chefs, however, there's another, older core ingredient that defines their cuisine's delectable tongue-numbing taste – the Sichuan Peppercorn.
What is it?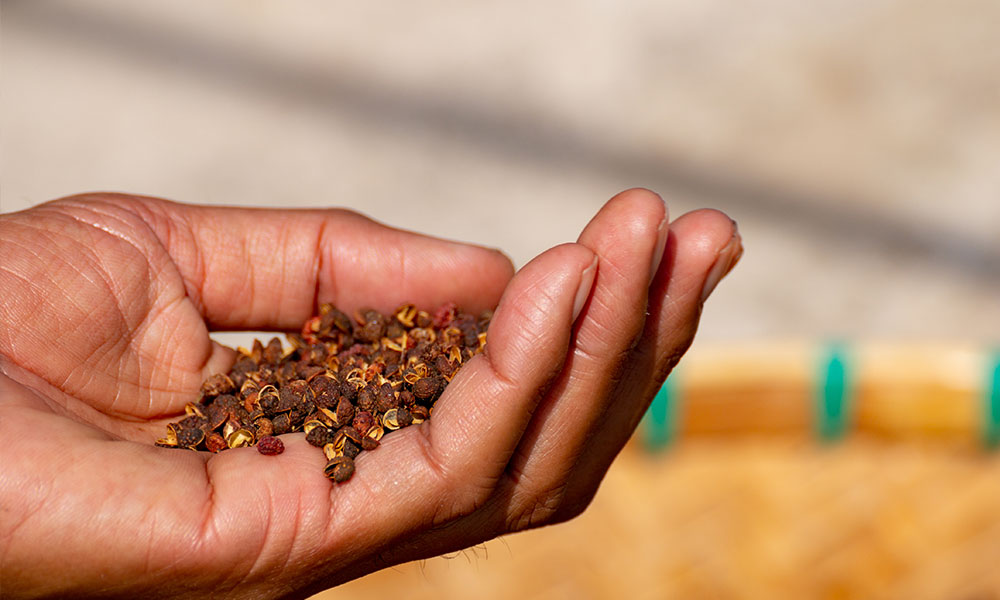 Sichuan Peppercorns are the dried seed-husks of unique prickly ash shrubs. Native to the southwest Chinese province, collectively called Huajiao. Close relatives are also found in the Himalayan region, northern India, Thailand, and Taiwan.
Despite the name, these aren't actually pepper plants, but belong to the citrus family; though they don't produce juicy fruits like lemon or lime. And, unlike white and black pepper plants, which seeds are used in cooking, the Huajiao inner black seeds are too coarse to taste, and are usually discarded.
Instead, bundles of Huajiao seeds are harvested and dried, then the husks are peeled off, and become the richly fragrant Sichuan Peppercorns. Bottled and made available today at Asian groceries and supermarkets, in whole dried husks or powdered.
The Sichuan Flavour: Before & After Chilli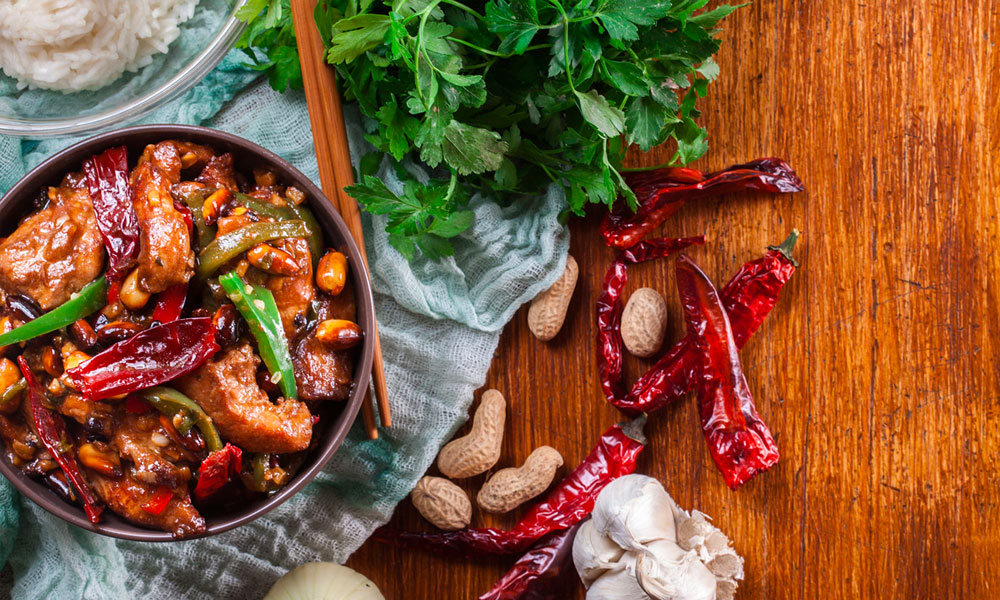 Sichuan cuisine didn't start off spicy. Rather, thanks to the region's constant trading with the Middle East and northern India, the earliest Sichuan food was an amalgamation of sweet, savoury flavours, infused with the complex aroma of various spices.
But even way back then, the use of Sichuan Peppercorn as a flavouring sets their cuisine apart. It has a lavender-like aroma, and begins with a light bitterness on the tongue that grows to numbing heat. Then tapers off with a citrusy aftertaste. It's also among the spices that make up the Chinese Five-Spice Powder. The others are fennel, clove, cinnamon and star anise.
Then, about 300 years ago, chilli arrived in Asia via land and sea routes, introduced from South America by European traders.
In Sichuan, the chilli became the perfect match with their peppercorns. The latter actually tempers the chilli heat, and unveils its zesty, fruity undertone you won't experience in other cuisines. Sichuan food is thus known for the bracing, numbing, and warming sensation that excites, lingers, and soothes.
In recent years, Sichuan cuisine has won foodie hearts around the world. You can even find specialty restaurants right here in Australia.
How to Cook with Sichuan Peppercorn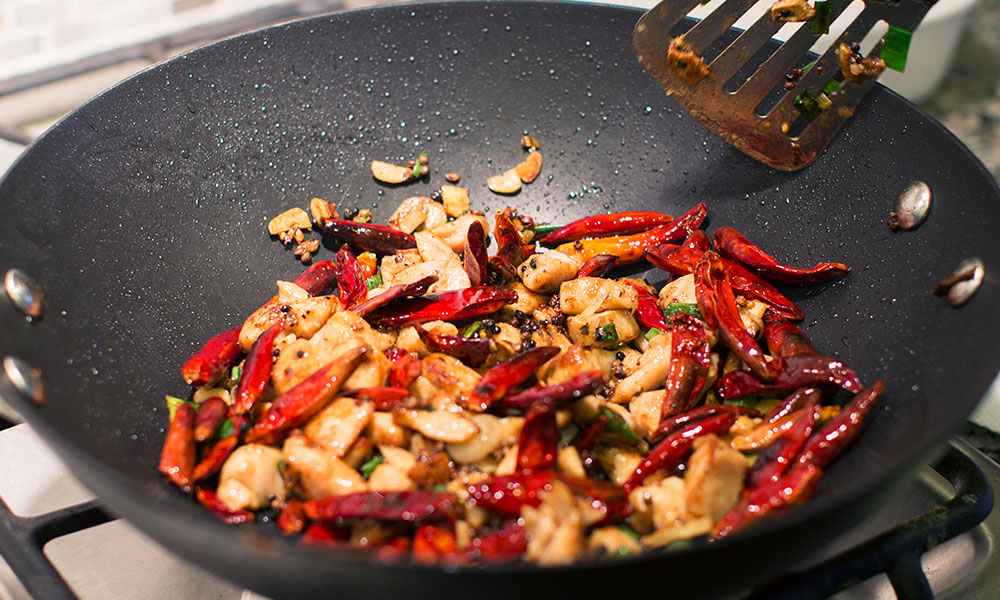 To cook with Sichuan Peppercorns, first ground or crush them into flakes, so they'll blend easily with other ingredients. However, some recipes may call for whole peppercorns too. You can also pre-roast them for a smoky aroma. Suitable for protein-filled dishes of various cooking methods, including stir-fries, gravy dishes, braised meats, stews and soups.
Not looking for a too-spicy meal? Well, no need to pair them with chilli to savour the warming heat. But do adjust to your palate, as it can get overpowering with just one or two tablespoons.
That said, if you're ready for authentic tongue-numbing Sichuan excitement, here are 6 classic favourites to try at home.
Kung Pao Chicken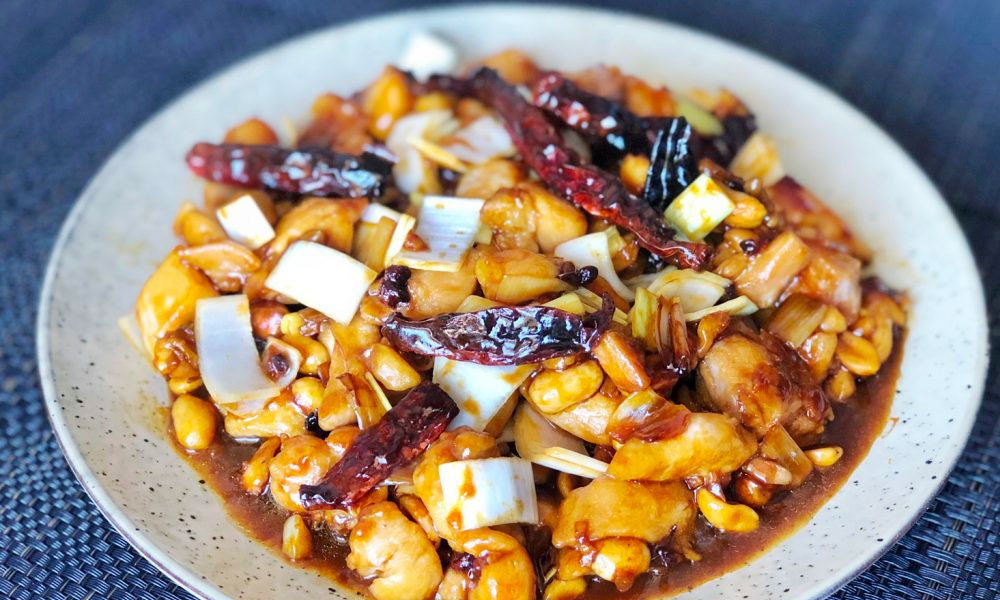 Probably the most world-renowned Sichuan dish that has become a staple of Chinese takeaway. The Kung Pao chicken is surprisingly simple to cook. Flavoured with Sichuan Peppercorns, garlic, ginger, dried chilli and toasted peanuts; plus a sweet-savoury sauce mix. Spicy and umami! Best enjoyed with rice.
Ma Po Tofu
Warm, piquant and savoury, the sizzling Ma Po tofu actually has an interesting history that dates back to the 1800s, and was named after the original chef's moniker. Today, this mouth-watering delight is a beloved family dish across China and beyond. Make yours hot and delicious with this award-winning recipe!
Sichuan Braised Lamb
Lamb cubes braised to tender chewiness, enriched with a combo of rich fragrant spices, dried chilli, Sichuan Peppercorns, cooking wine and soy sauce. Every bite is a zesty, yummy indulgence. Come taste it with our recipe!
Sichuan Boiled Fish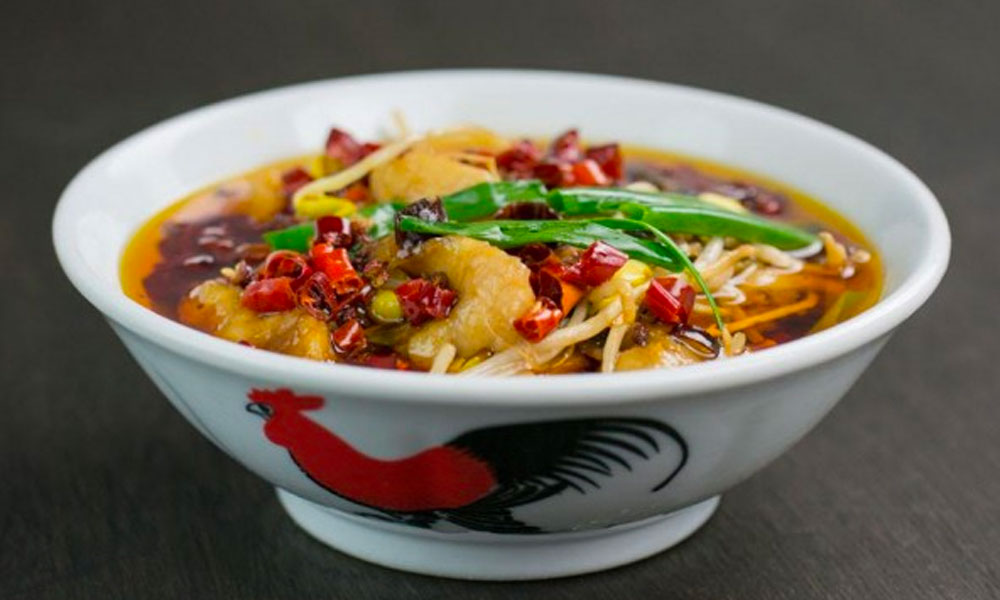 Tongue-numbingly spicy and sumptuous, this boiled fish soup is a signature Sichuan special. Deceptively named 'Shui Zhu Yu' or 'fish cooked in water'. The challenge of cooking it is the order of herbs, spices, and sauces to add, while you adjust the heat. The result is an awesome bracing soup that thrills and warms, from mouth to belly.
Dan Dan Noodles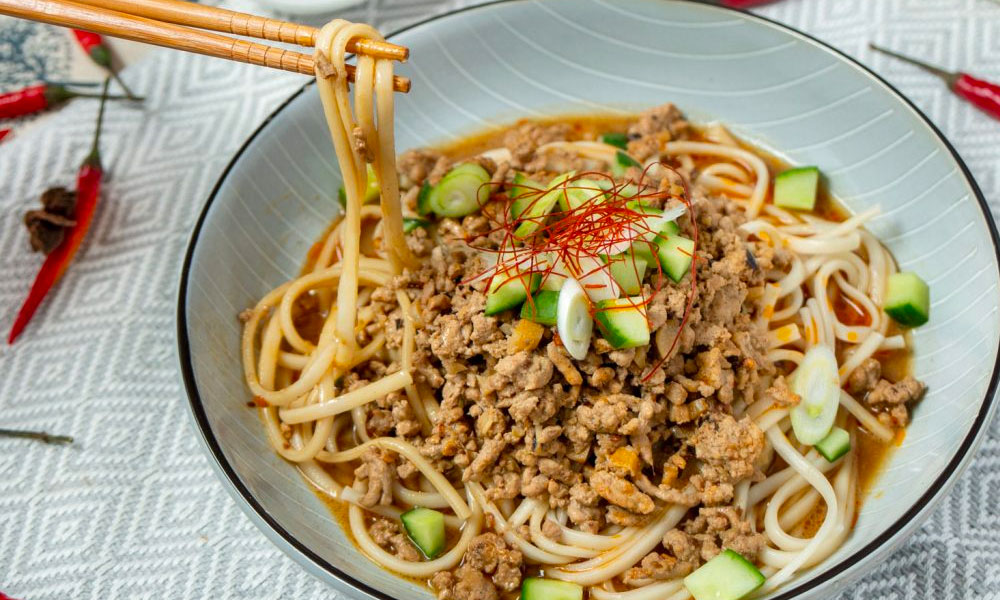 'Dan' means 'to carry' in Chinese, and this spicy, savoury 'fast-food' is named after the street vendors, who used to bring the cooked noodles in buckets on shouldered poles. Easy to make, and deeply satisfying to taste. Try it with our recipe.
Mala Sichuan Hot Pot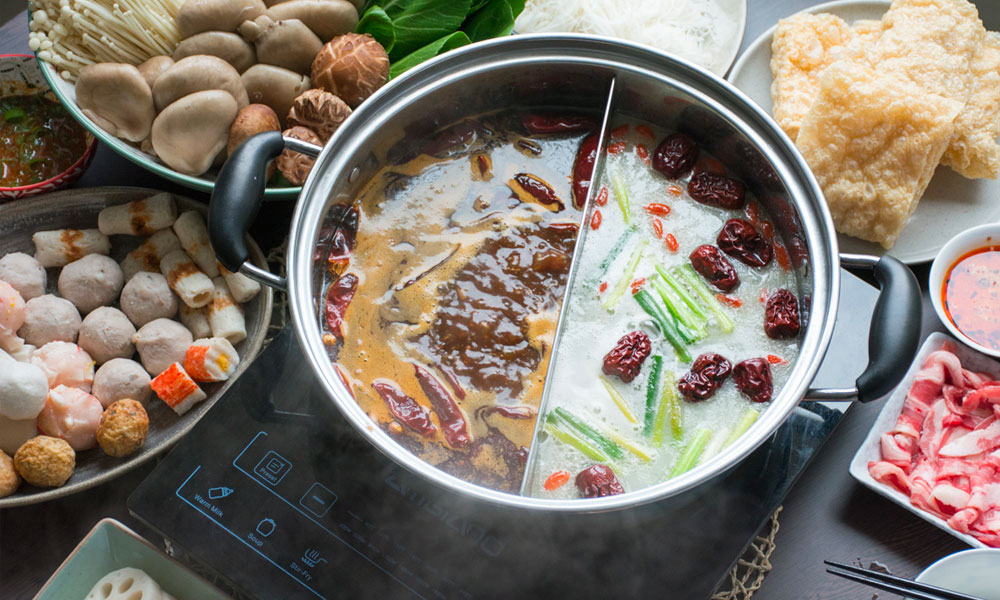 Probably the ultimate Sichuan special that embodies the full spectrum of their unique spiciness. 'Mala' literally means 'numbingly spicy', and the flavour lingers and grows as you enjoy the meat, seafood and veggies in this hot pot. Learn the basics with our simple tips, and have a Mala Hot Pot party at home with our recipe!
More Sichuan Cuisine Tips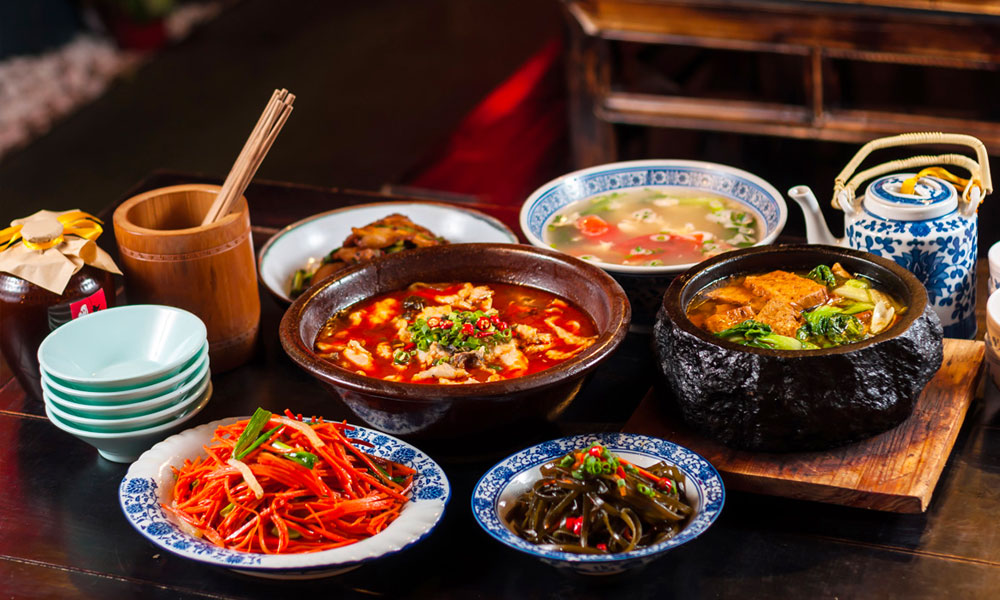 Want to master Sichuan cooking? Come discover the must-have ingredients to get that authentic Sichuan flavour. Too spicy? Here are some simple ways to tame the heat!