As the weather becomes cooler, there's never been a better time to master the art of Sichuan hot pot at home. The perfect Chinese food for entertaining, Sichuan hot pot allows your friends and family to cook their own feast! Simply set an electric wok or gas burner in the centre of your dining table, then have your guests dip, swirl and cook the ingredients to their liking.
Before you get started on cooking up your own Sichuan Hot Pot, here are some simple tips for making Sichuan hot pot at home.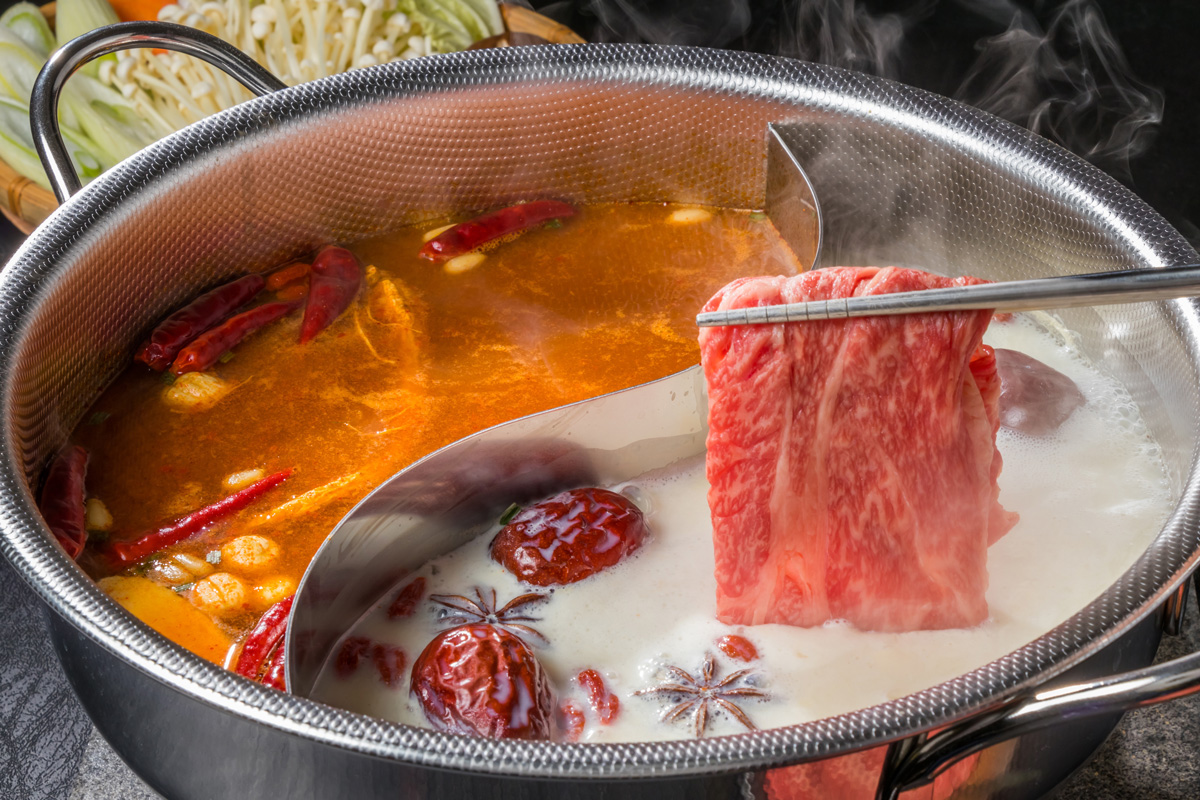 Choose Your Broth
Heat-seekers will love the fiery depths of traditional Sichuan hot pot broth (Hong Tang), brimming with mouth-numbing Sichuan peppercorns, dried chillies, ginger, garlic, cinnamon, star anise and fennel seeds. It's also advisable to serve a mild broth (Qing Tang). This delicate stock of chicken, pork bones, ginger, spring onion and tomato is perfect for children, Chinese food lovers who can't handle the spice, and even the chilli lovers who just need a bit of time out from the heat! Simmer the soup bases in advance so you're ready to fire up the hot pots once your guests arrive.
Prepare Your Ingredients
The sky is the limit when it comes to choosing raw ingredients for cooking in the hot pot. Authentic Sichuan favourites include:
Green vegies, such as wombok and bok choy
Mushrooms, including a mixture of enoki, shimeji and shiitake
Tofu, as cubes of firm tofu, fried tofu puffs or sheets of uba (tofu skin)
Seafood, such as squid balls, prawns, and slices of marinated fish
Tissue-thin slices of beef, marinated chicken, or skewers of spiced lamb
Rice cakes and vermicelli noodles for soaking up the flavours of the broth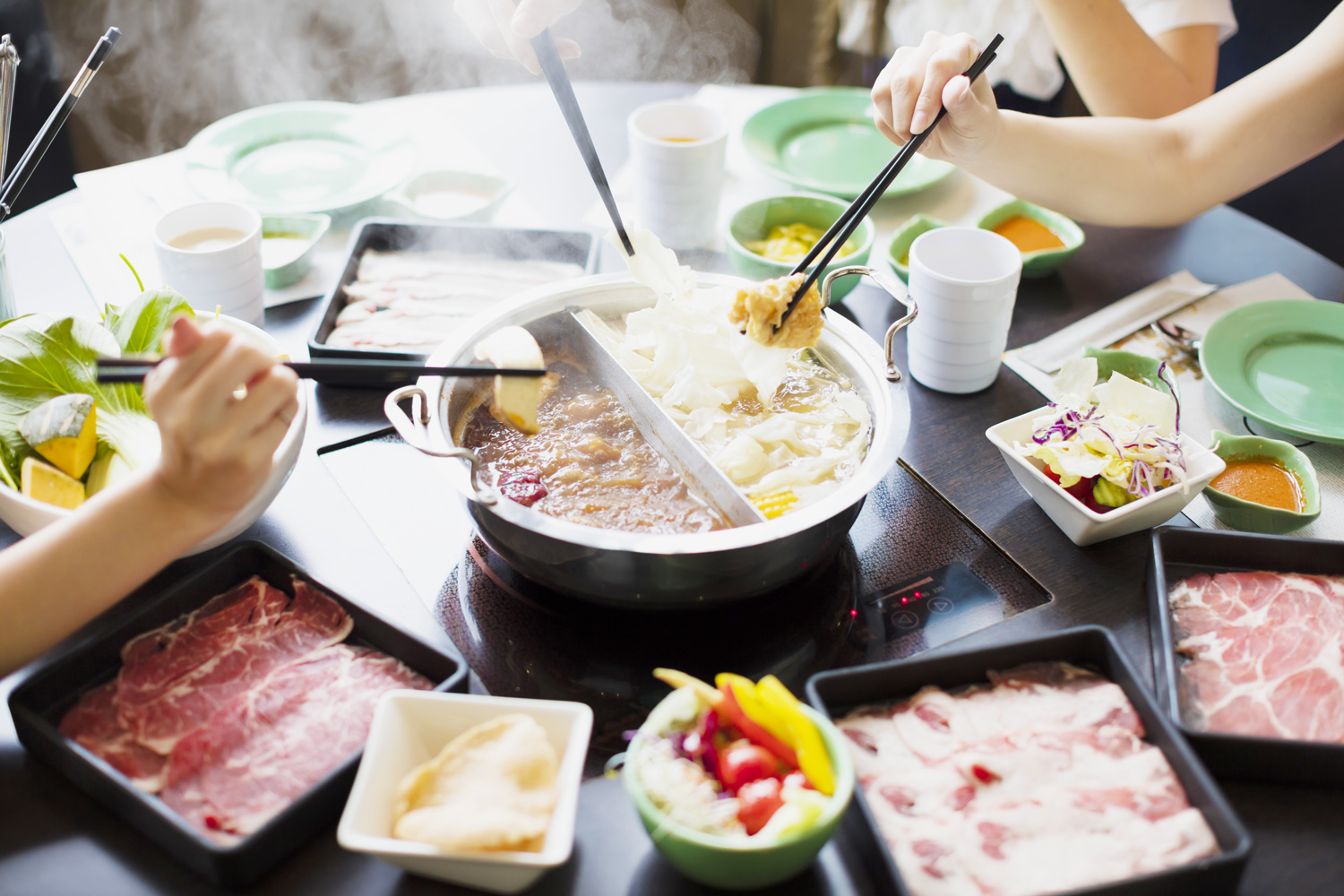 Set The Table
Each guest will need chopsticks, bowls, metal hot pot strainers and dipping sauces, such as soy, sesame and chilli oil, or a creamy sesame dressing. The hot pot should go in the middle of the table, so that everyone can access it.