Food is never just food but carries the heritage of cultures that have lasted for generations. For the Chinese, all walks of life have their own traditional dishes from household favourites to royal banquets. But they do have a strange way of naming dishes, often funny, poetic; descriptive of the dish's looks, tastes, or a tribute to its original chef.
They also come with intriguing folklore and histories.
Mapo Tofu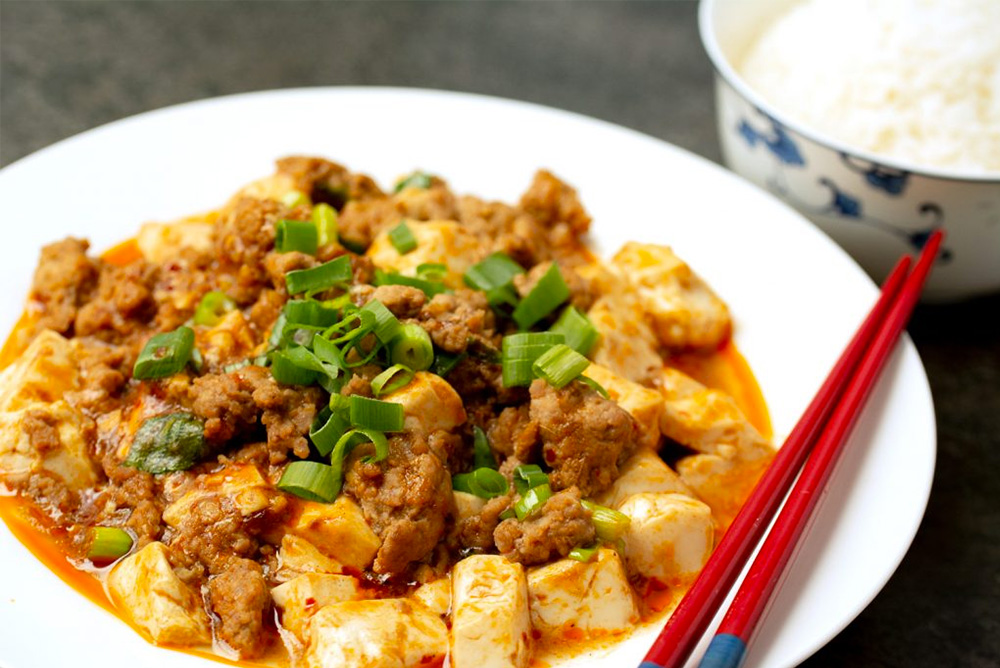 Piquant and umami, this Sichuan-style sizzling tofu dish has captured hearts and taste-buds since 1862, invented in a small diner that served hard labourers near a famed bridge in Chengdu, the provincial capital. The diner's chef and the owner was a woman with a pockmarked face, thus nicknamed 'Chen Mapo'. Ma means pockmarked, and Po is the generic noun for 'old lady'. Chen's dish got so popular that it was named after her moniker, and spread all over China; even mentioned in a classic literary poem. The diner is still serving today, and Chen's delicious recipe that combines silky tofu texture with spicy chilli bean sauce has spread as far as Southeast Asia and beyond.
Buddha Jumps Over The Wall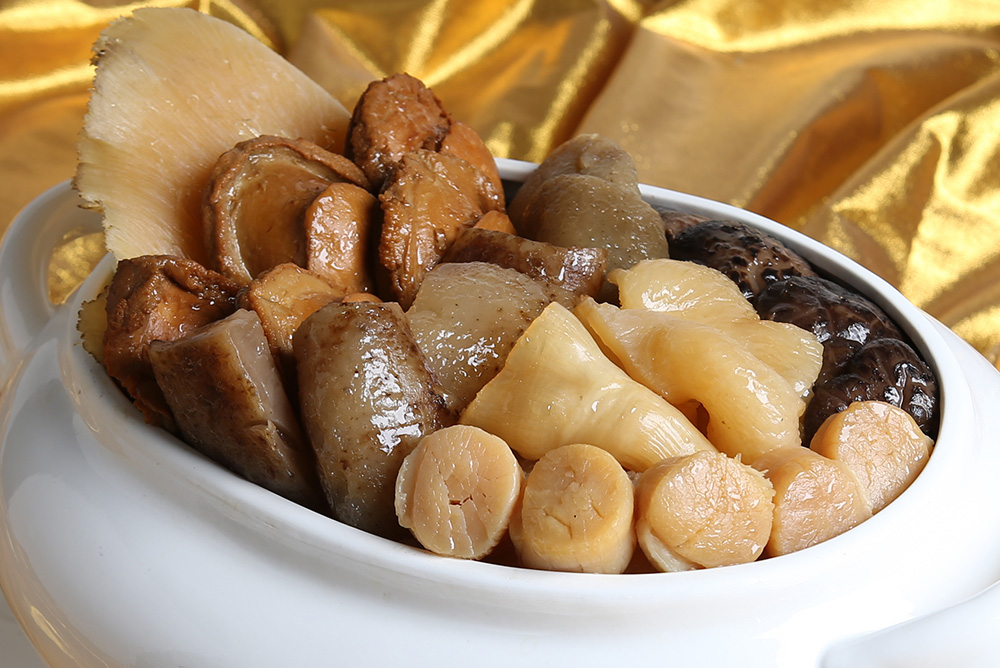 A famed Chinese classic served in a special porcelain mug since the Qing Dynasty (1644-1912). It simmers abalone, chicken, duck, mushrooms and other rich ingredients in cooking wine and assorted herbs; distilling all the sumptuous essences for a deeply delicious soup that defies description. First created in a restaurant and adapted by an Imperial Mayor's chef, then popularized as a luxury dish among royals and elites. Both the preparation of ingredients and cooking process is a meticulous test of the chef's patience, skill and experience. Its name comes from an improvised poem praising the flavours, so magnificent that even the ascetic Buddha would jump over the wall for a taste, just by smelling its incredible aroma.
Ants Climbing On Tree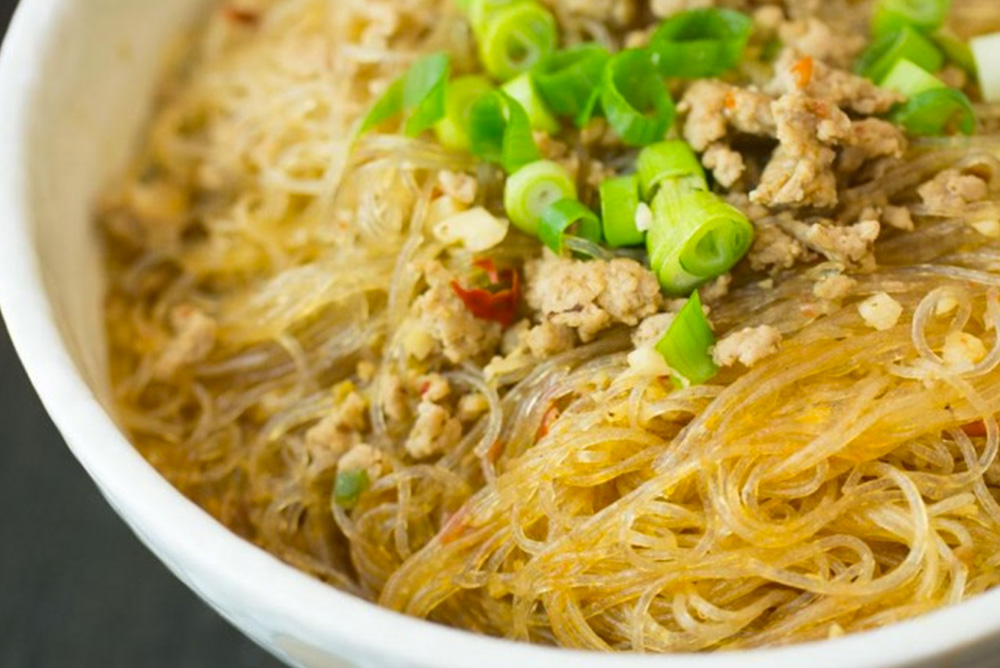 Not actual ants, but stir-fried minced pork with mung bean vermicelli, flavoured with soy sauce, ginger, cloves garlic, and chilli bean sauce. An umami mix of sweet, spicy and salty flavours with a tender, chewy texture. A Sichuan folk delight since the Yuan Dynasty during the 1200-1300s.
The lore tells of a woman who cooked the dish with what meagre ingredients she had and served it to her old and taciturn mother-in-law. The elder's near-sightedness mistaken the tiny meat bits as ants but loved the dish nonetheless; praising it to her neighbours. Ants Climbing On Tree was so-named and eventually spread to all of China. Its simplicity and delicious taste make it a household favourite to this day.
Fly Heads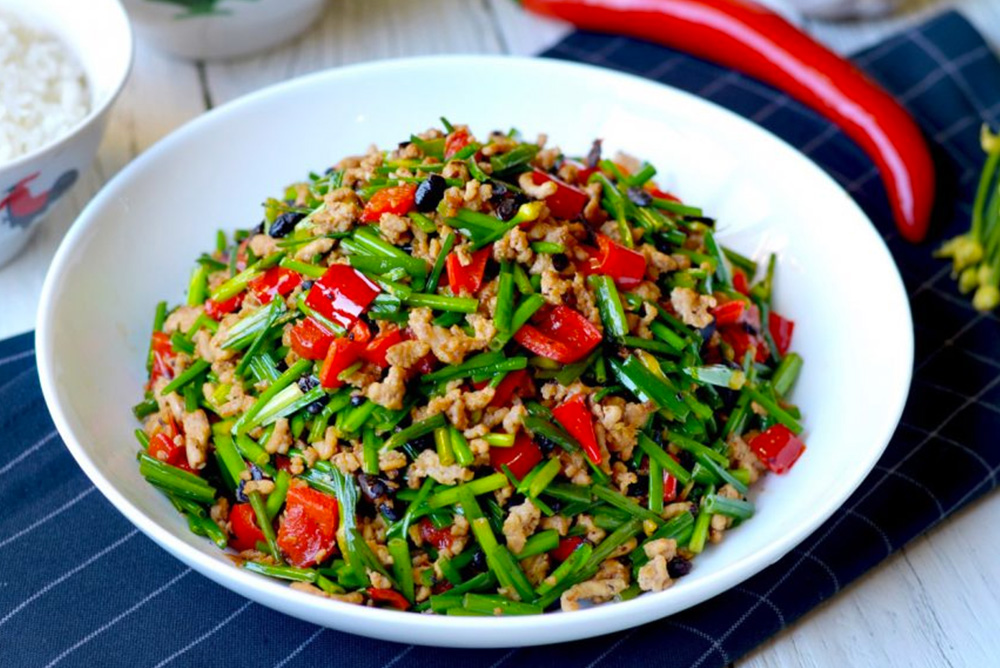 'Fly' as in the pesky insect, but don't worry, it's actually just named after the black beans stir-fried with garlic chives. This dish is actually a very recent invention from the 1980s and is a Taiwanese special often mistaken as Sichuan because of its spiciness. The recipe's original chef Deng Wen Qiang was trained in Sichuan, and returned to Taipei to open his restaurant 'Wangchen Laoma'. Because the kitchen often had leftover garlic chives and pork bits, he made the dish with some chilli and simple condiments so they wouldn't go to waste. At first, it was a regular treat for his staff after closing time. But they loved the surprisingly zesty and succulent flavour, so they nicknamed the dish, and the chef added it to the menu as a curiosity for his customers. Thus, a modern classic was born; and because it's easy to make, Fly Heads quickly became a common household dish.
Squirrel Fish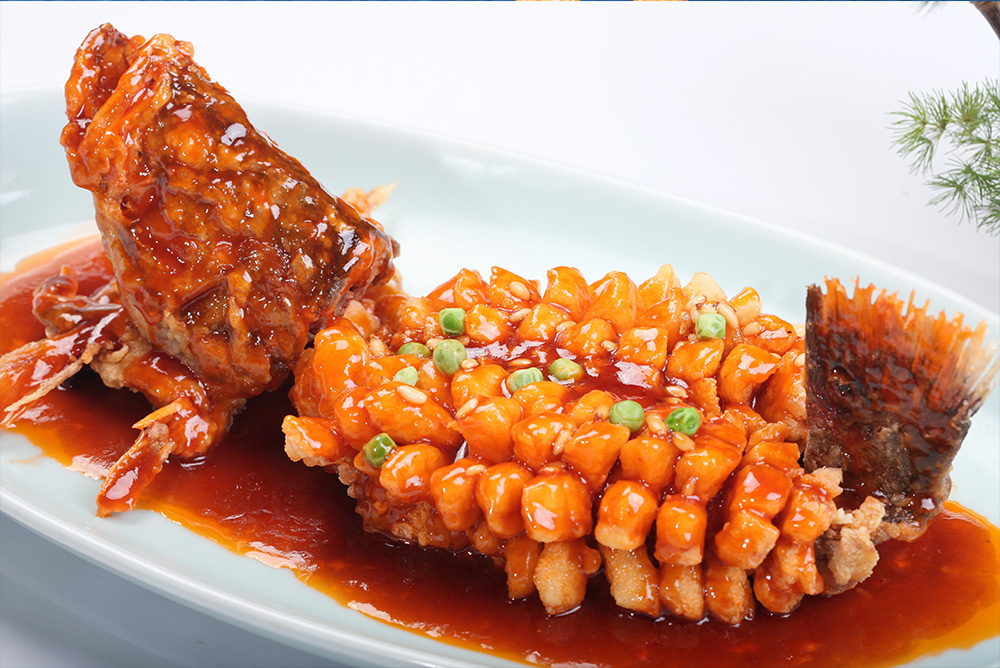 No squirrel, all fish. A Jiangsu special popularised since the Qing Dynasty, listed in the imperial cookbook 'Diao Ding Ji'. Legend has it that the famed Emperor Qianlong spotted a particularly jumpy river carp during one of his tours to the scenic Jiangsu province, and demanded the best local chef to cook the fish. Wanting to impress, the chef made a show of his expert knife skills; deboned the fish, sliced the meat into a blooming shape, raised the tail, marinated it in whisked egg and deep-fried. Then pour a hot and fragrant sweet-sour sauce. The fried fish's shape and the squeaky sound of steaming sauce upon it reminded the Emperor of a squirrel, and the flavour was rich and spellbinding. The dish had been further developed by other chefs throughout the centuries and has several iterations today in terms of sauce and marinade ingredients. But the intricate cuts, shaping of the fish, golden fried fragrance, fresh, tender and crunchy texture are the dish's most defining standards.
Bang Bang Chicken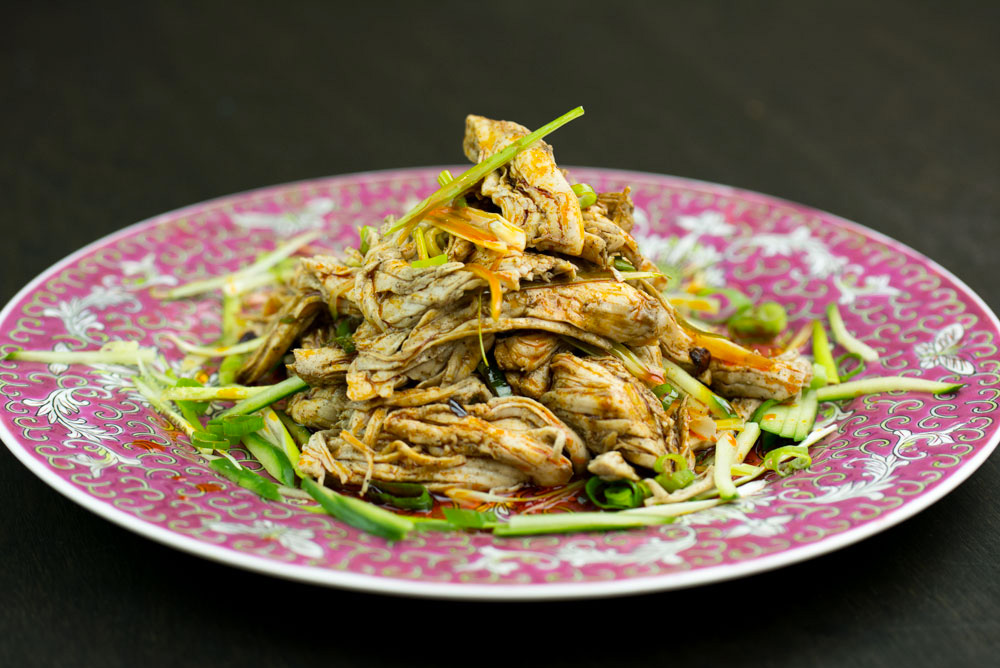 Chicken is ubiquitous meat in most Chinese cuisines and has a whole variety of flavourful odd-name dishes. Bang Bang Chicken is another Sichuan delicacy, created during the Qing Dynasty. The tale goes that a chef in a rural mountainous region had mastered a special sauce with local herbs and ingredients for chicken. But poultry was hard to come by where he lived, only available during festive seasons, and not enough to serve all his diners. He could slice the chicken to pieces, but hard to ensure it was evenly cut. So he teamed up with a friend, who tenderized the chicken meat and bone with a thick wooden stick, while he chopped. The diners heard the loud rhythmic sounds from the kitchen, and so named the dish Bang Bang Chicken. Tender succulent meat, soaked in a deeply complex sauce that combines numbing spicy with sour, sweet and salty flavours; plus a piquant, appetizing aroma. There are hot and cold versions, both are highly popular. In recent years, Bang Bang Chicken has also become a takeaway darling in major Chinese cities, with specialized franchises recreating the classic delight in their own unique flavours and recipes.