Have you read about the Japanese who have long healthy lives? Or the common observation that Asians are rarely obese? While there are certainly a host of different and interconnected factors to longevity and health, such as your environment, social-economic class and lifestyle, food is undoubtedly crucial to your general wellness.
All cultures in the world value good health, and no cuisine is completely devoid of nutritious foods; nor can any be entirely wholesome. Even health-centred dietary preferences can have drawbacks if practised poorly. And, as food and medical science progress, previously considered health foods may be proven otherwise (for instance, sugar); and vice-versa.
So, it is more practical to not think of any cuisine as 'superior' but to discover and adopt the healthy aspects of different food cultures.
Here are some general features that make Asian cuisines healthy.
Rice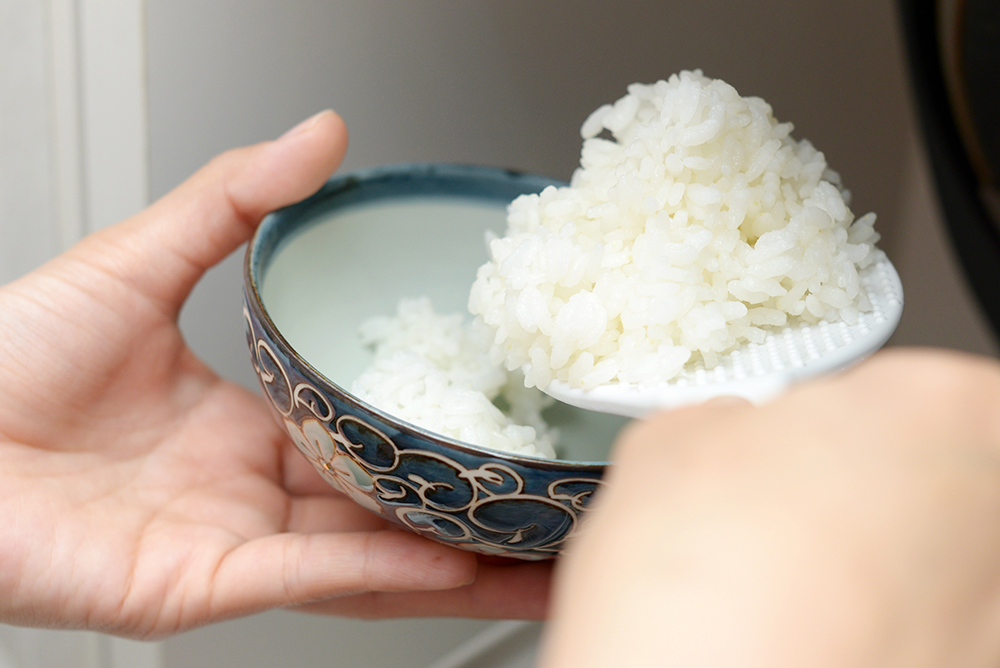 Calories are bad for you, right? And white rice is a refined grain that contains a lot of calories, so it's not that good? Well, it's more complicated than that. Rice is a staple food for a majority of Asian cultures. It is a natural carb source that's filling but easily digestible. So, despite the high-calorie content, your body actually turns it into energy easier than with other carb foods.
Brown rice is healthier for its intact bran and germ, which are high in fibre, vitamins, minerals, and antioxidants. Often touted as great weight-loss food. White rice, stripped of its bran, is less nutritious, but studies so far haven't found any link with weight change. Both can be integrated into a balanced diet with more health benefits than harm.
Also, rice is a core portion of an Asian meal, but not actually the 'main' dish. In fact, rice is the 'base' to mix and match with other ingredients and dishes, such as in the Japanese Ichiju Sansai home-cooked meal-set. Chinese home-cooked meals, too, feature a tableful of different dishes for everyone to share. In single-serve dishes like the donburi rice bowl, it is commonly paired with proteins and greens.
Meat to Veggie Ratio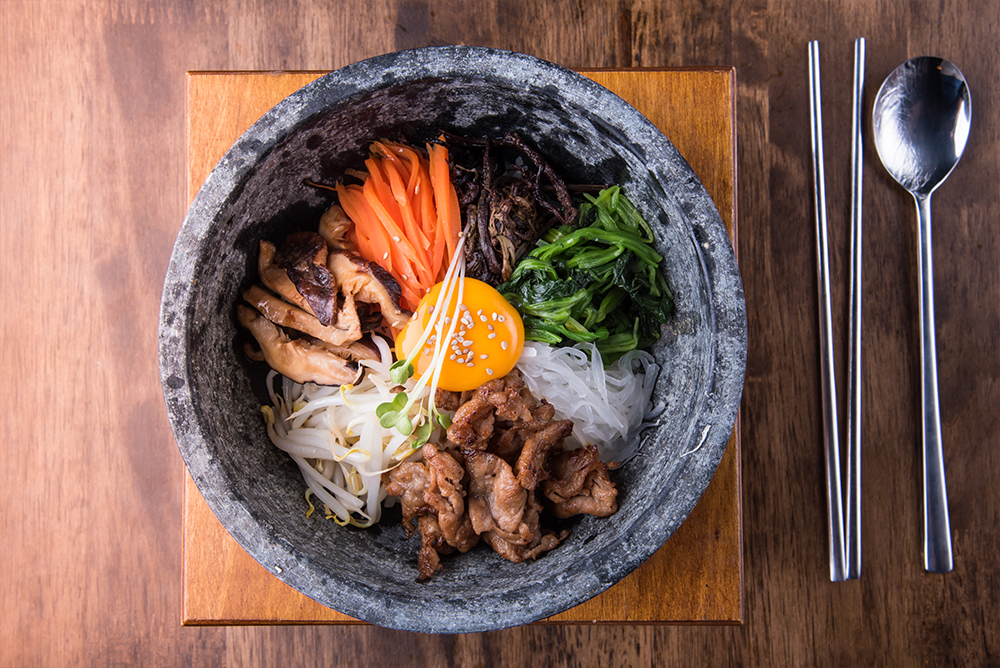 Whether single-serve or full-course meals, Asian cuisines generally have a good portion of veggies, often more than meat. The common ratio is 3 veggies to 1 meat or seafood. Veggies aren't just compliments, but also flavour-balancers to temper the stronger tastes from herbs and spices, as well as 'cooling' ingredients to the more 'heaty' meats. Agrarian histories and beliefs that venerate spirituality via plant-based diet, also inspire greater emphasis on fruits and vegetable consumption.
Love of seafood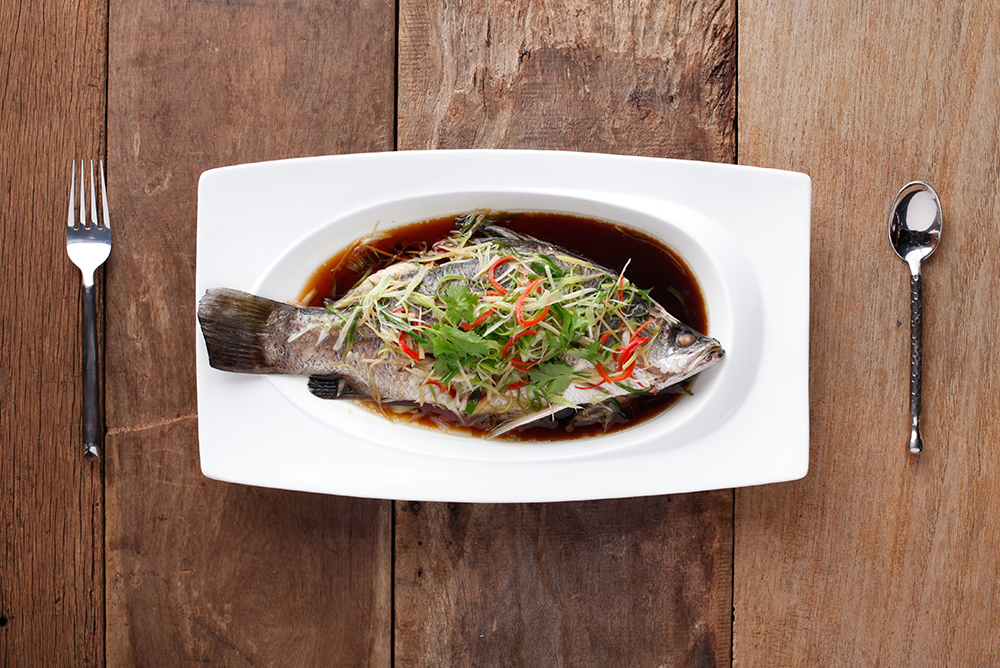 Fish and seafood are favourite mainstays in Asian cuisines, arguably more than meats. Even inland regions love their freshwater fishes and shrimps. Fish and seafood contain Omega-3 fatty acids, which can help reduce the risk of heart disease and stroke; as well as a myriad of awesome health benefits.
Cooking methods
Most Asian cooking methods actually use little cooking oil, relying instead on heat to cook, and sauces to flavour. Stir-fry requires the mastering of fast-cooking with high-heat. Steaming uses the vapour of boiling water. Braised and soup dishes are cooked with patience and medium heat. Barbecue dishes are all about marinade and grill skills. Even deep-fried foods, when done properly, actually absorbs very little oil to achieve their golden crispiness.
Natural flavouring and pickles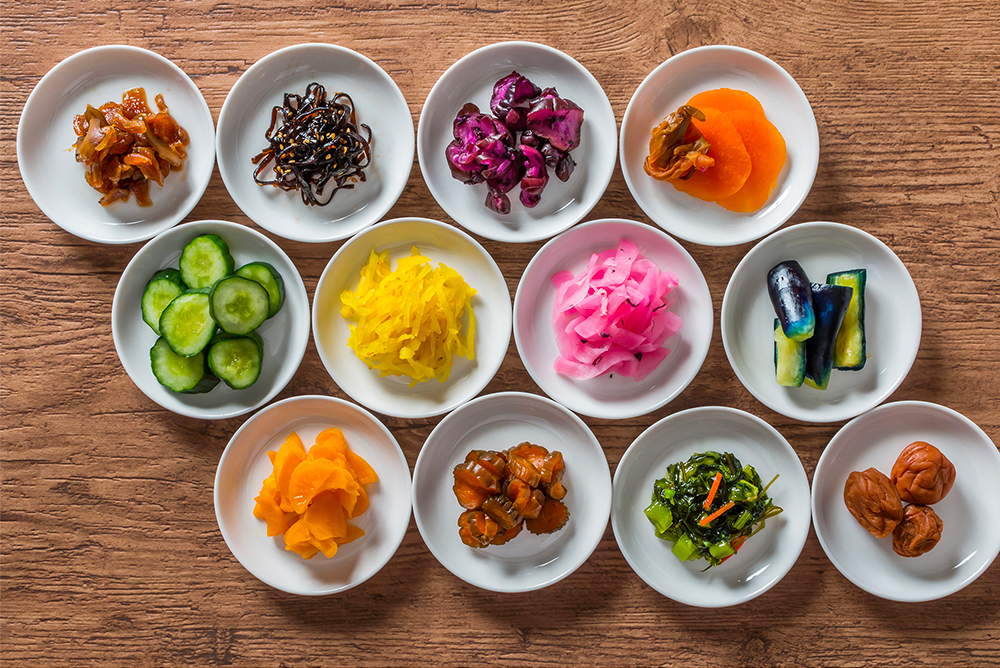 Umami, zesty, savoury, or complex, Asian cuisines all use natural herbs, spices and sauce-mixes to achieve their myriad combination of flavours. In fact, it is often these ingredients that make each Asian-style distinct. Freshness is paramount, thus locally produced ingredients are always favoured.
Asian cuisines also often feature pickled veggies, such as the Korean Kimchi and Japanese Tsukemono. These are packed with digestion-friendly properties that can greatly improve your gut health.
General philosophies about food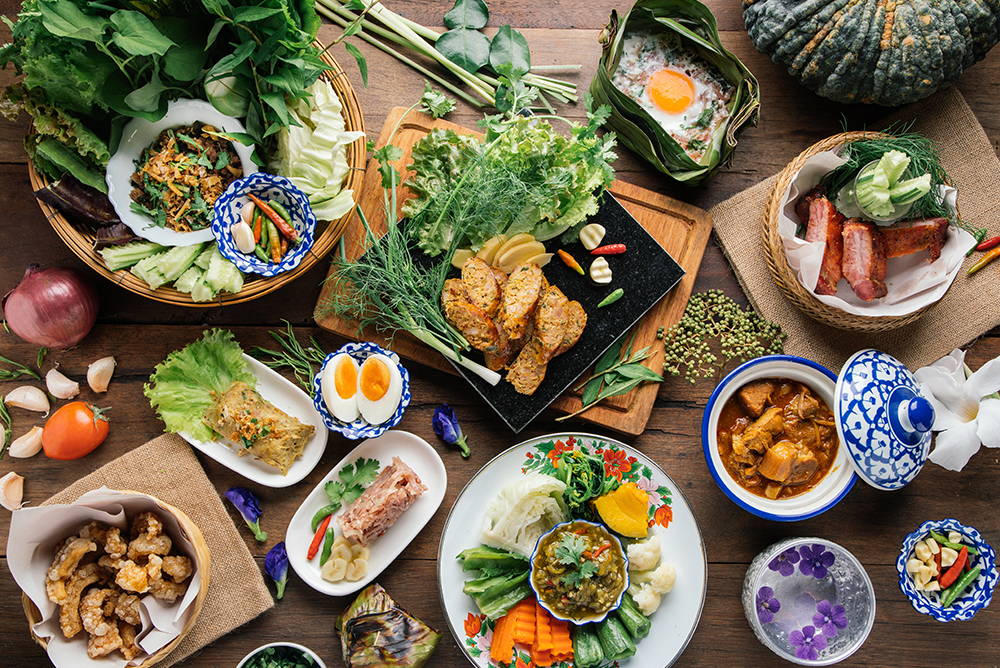 Asian cultures value frugality, and wastage is frowned upon. Thus, many ingredients are used to their fullest, such as the coconut in Thai cuisine. No part of a veggie is inedible. Bony leftovers from meat cuts can be cooked into delicious wholesome broths.
Balance in all things is also a core tenet in many Asian cultures and thus returns to the above-mentioned ratio of protein and veggie ingredients; and meals that contain all major food groups.
Meal portions too, are important, to not overeat or have leftovers. Food enjoyment in Asian cultures is about nutrition, filling your tummy just right, and savouring delightful flavours. Wolfing down your food too fast, or stuffing yourself with too much, takes the pleasure out of eating.
Conclusion: Eat what you need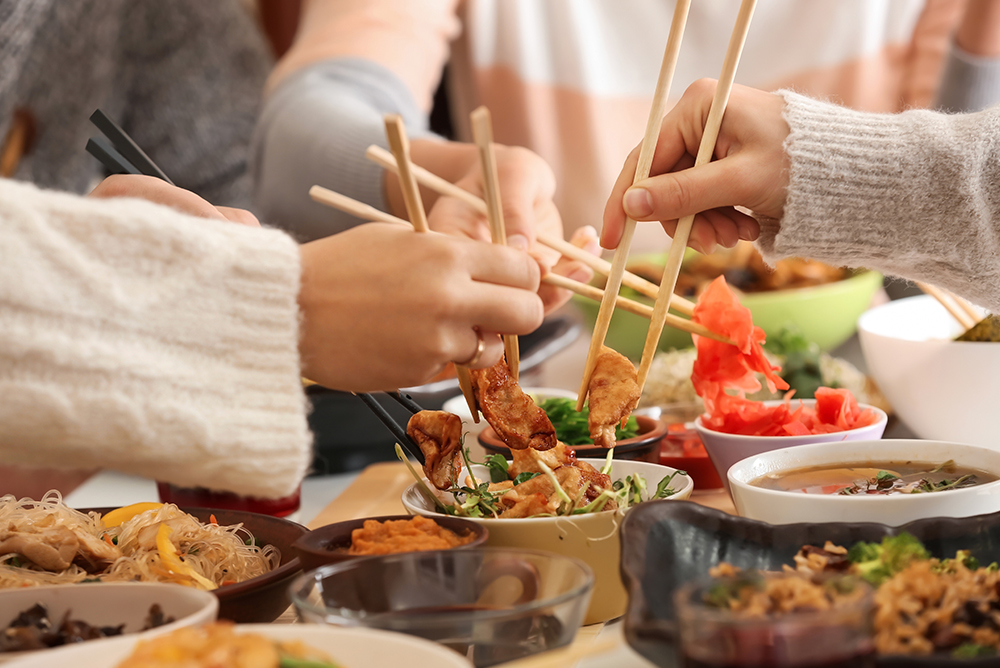 As mentioned, all cuisines have wholesome aspects that you can learn and adapt; such as the Asian values, cooking methods, ingredients and concepts above. The two main practises of healthy-eating comes down to maintaining a balanced diet, and eating mindfully.
Want more healthy food tips? Check out our guide to a nutritious vegan diet, and how to make healthy Thai food at home.