Long before the refrigerator was invented, the Japanese used pickling to preserve food. Many traditional types of pickles can be kept almost indefinitely. But more than that, they perfected the art so greatly, pickles or Tsukemono had become a core food in Japanese diet for generations, savoured as side dishes, condiments, palate cleansers, garnishes, relishes and even digestives.
Tsukemono is meant to create balance and harmony of colours, flavours and aesthetics in Japanese food culture. You've probably tasted them without realizing it – those vibrant tangy bits and pieces that ease the tastes of your favourite Japanese dishes.
There are many variants of Tsukemono, some added with seaweed and seafood for extra flavour. Pickling methods range from brining to cultured moulds and fermentation, transforming the original product into colourful, fragrant foods, best savoured in small bites on their own.
Here are some of the most common types.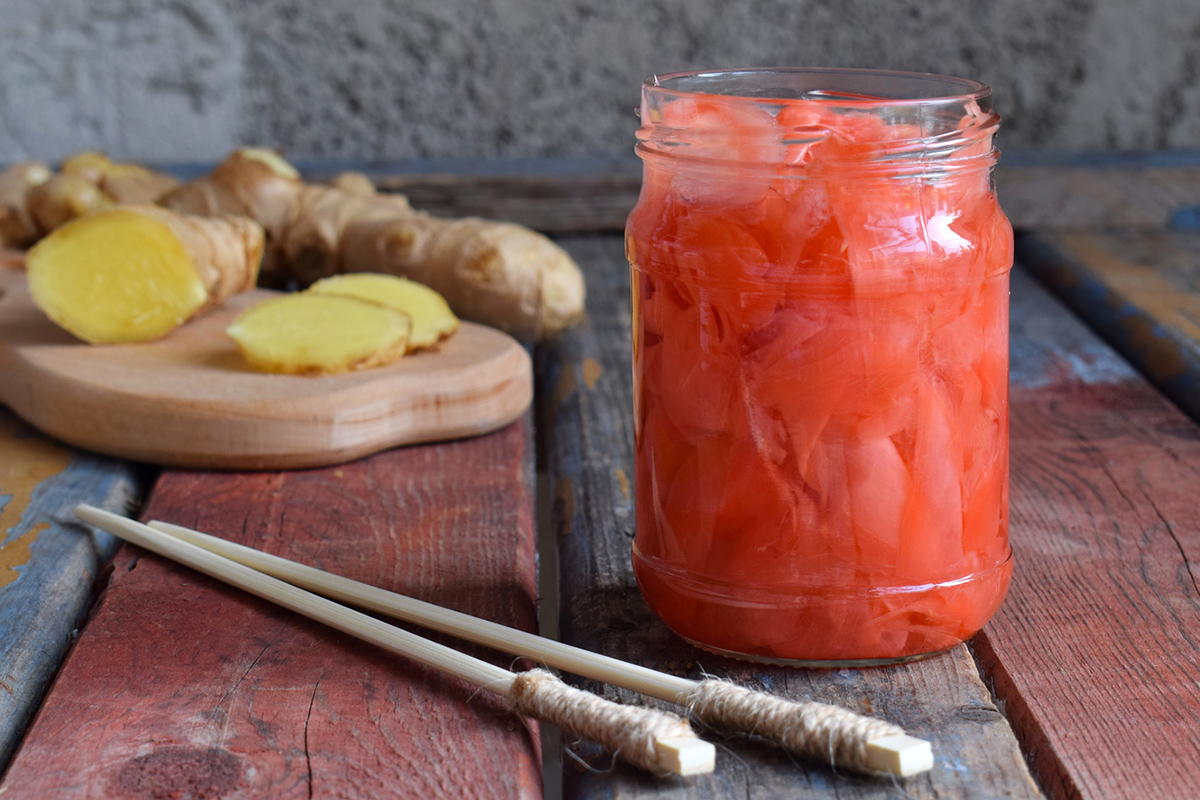 Gari
Gari
is a clean, grassy, slightly sweet and peppery palate cleanser made with sliced ginger. When pickled in Amazuke marinade of sugar, salt and rice vinegar; giving the ginger a blushing pink colour. It is most commonly served with sushi, sashimi and fried rice, or as a salad dressing.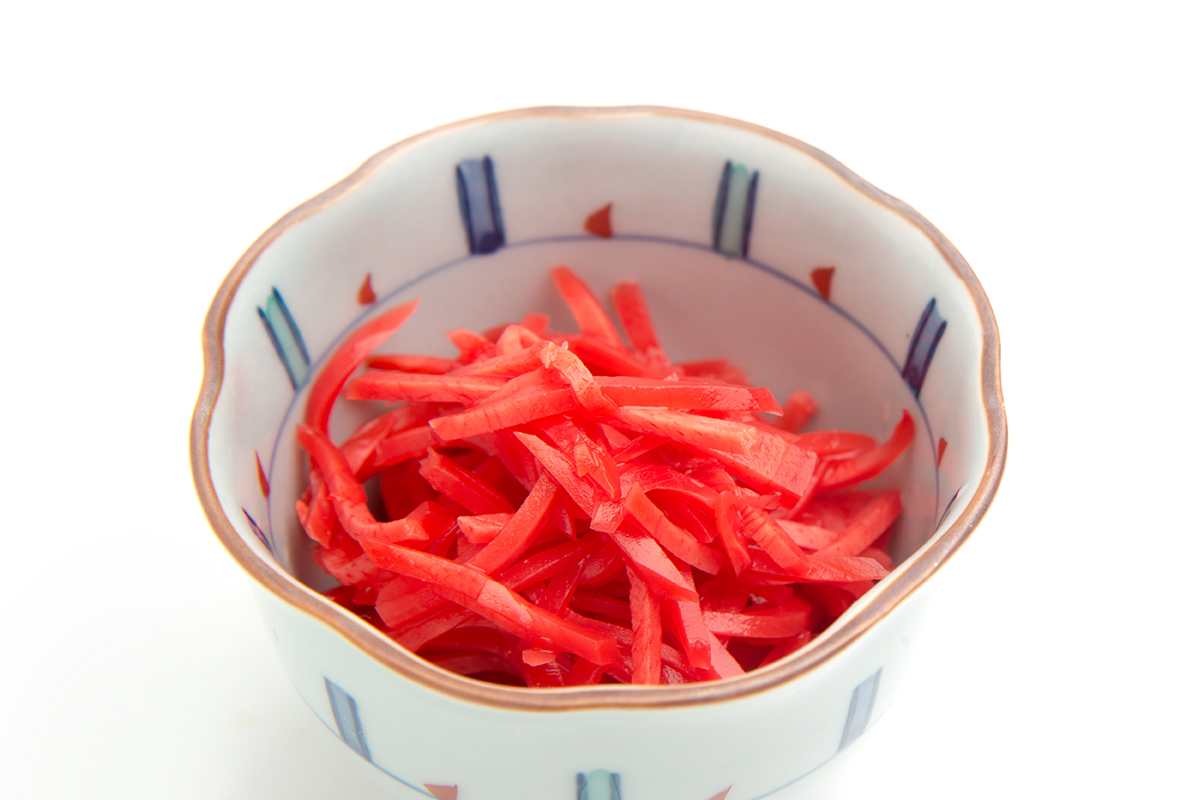 Beni Shoga
Also a ginger pickle, but cut into short, thin strips and brined in Umezu plum vinegar, reusing the leftover from making Umeboshi. Beni Shoga is bright red and spicy, served as a garnish with Tonkotsu Ramen pork soup, Yakisoba fried noodles or Okonomiyaki cabbage pancakes.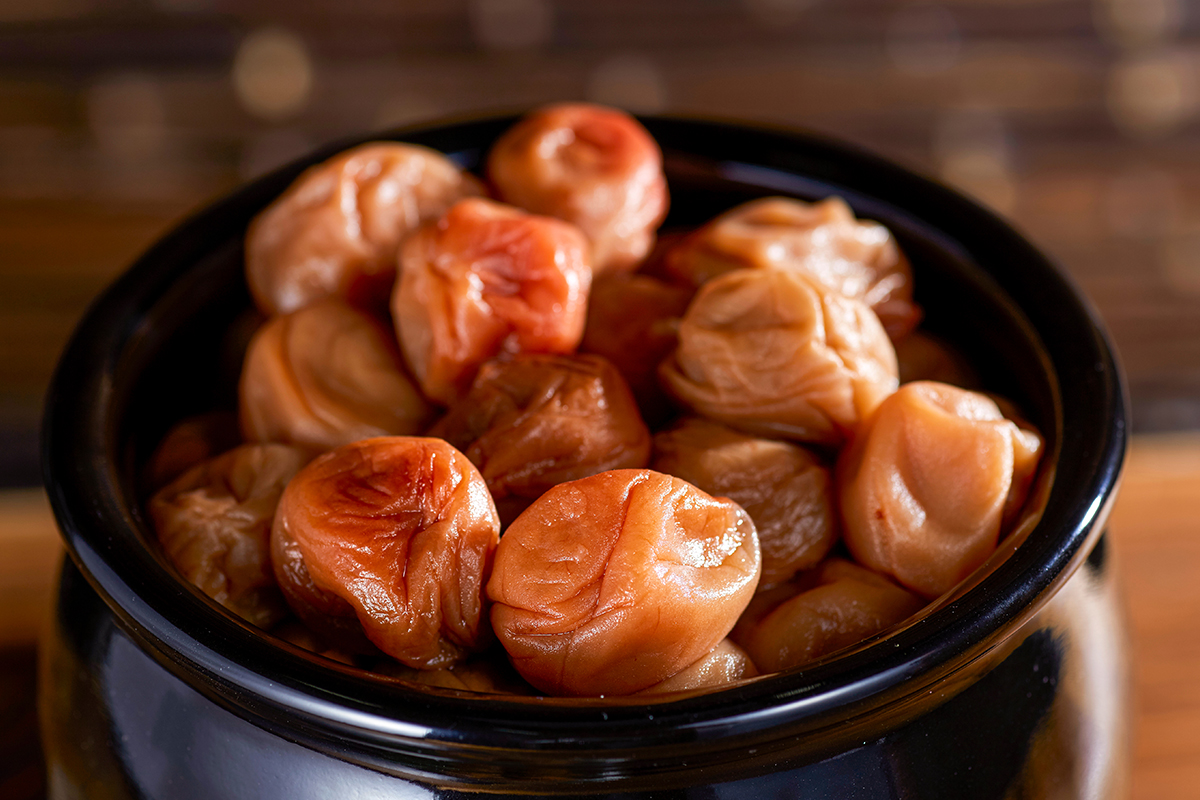 Umeboshi
This fleshy textured pickle is best known for its intense sour and salty flavour. It is said that even the ancient samurais used it to fight fatigue on the battlefield! Umeboshi are Japanese plums pickled with salt and purple Shiso leaves, kept in pots during summer. The process excretes the briny plum vinegar Umezu, then the pickled plums are dried out in the sun, potted again and stored for a year or longer before they're ready to eat. There are also honey-packed Umeboshi which are beige instead of meaty pink. Umeboshi usually served with Onigiri rice balls, bento boxes and traditional set meals, or pureed into a paste for Maki roll-filling with mountain yam and Shiso leaf. Also recommended as a hangover remedy, cure for nausea and indigestion, morning pick-me-up, and even anti-aging.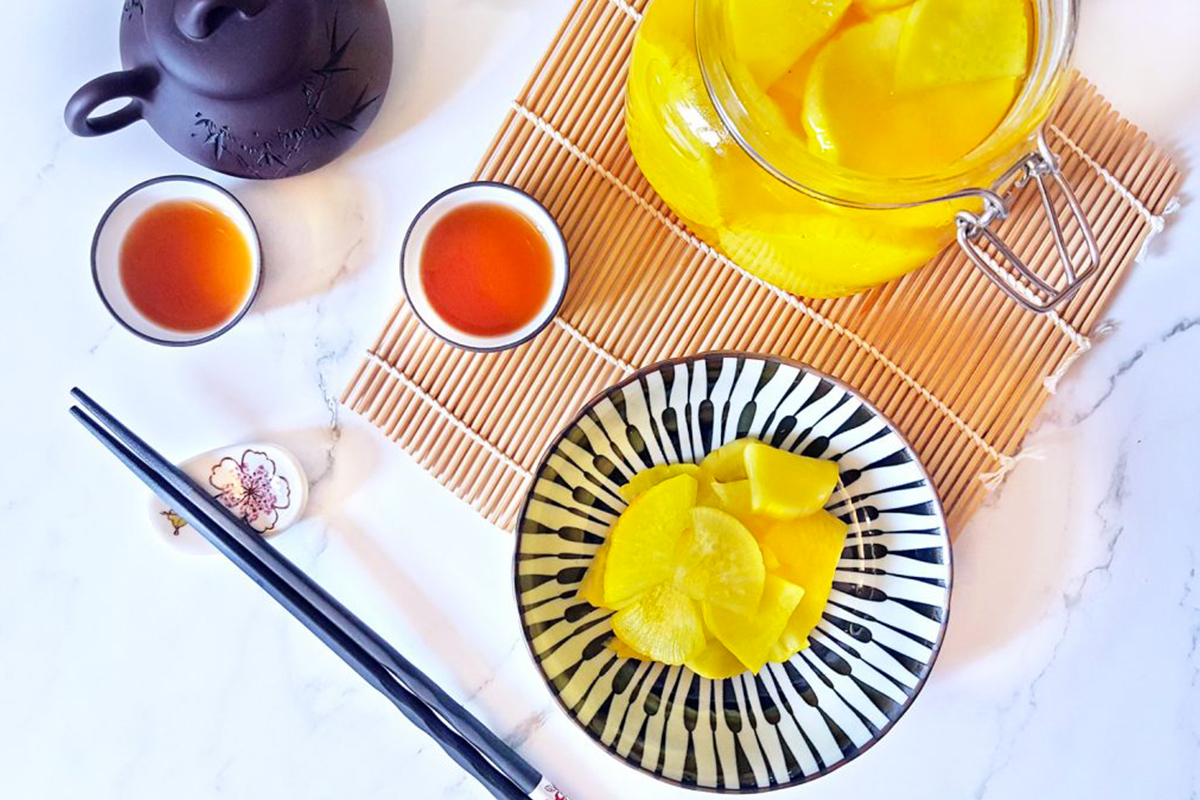 Takuan
A crunchy daikon radish pickled named after its Zen-Buddhist monk creator.
Takuan
is made by sun-dried and salted daikon with persimmon peels or nasturtium flowers that gives its bright yellow colour. They are dipped in a mixture of salt, sugar and Nukadoko, a rice-bran fermentation medium rich in Bacillus subtilis bacteria. The pickle mix is kept in a container and left to ferment for weeks or months before eating. Takuan tastes tart and citrusy; served sliced with plain rice, in bento boxes, Maki rolls, or with tuna. Also used in Korean Kimbap rolls or Jjajangmyun black bean noodles. There are many more Japanese pickles out there. Discover them at your neighbourhood Asian grocery!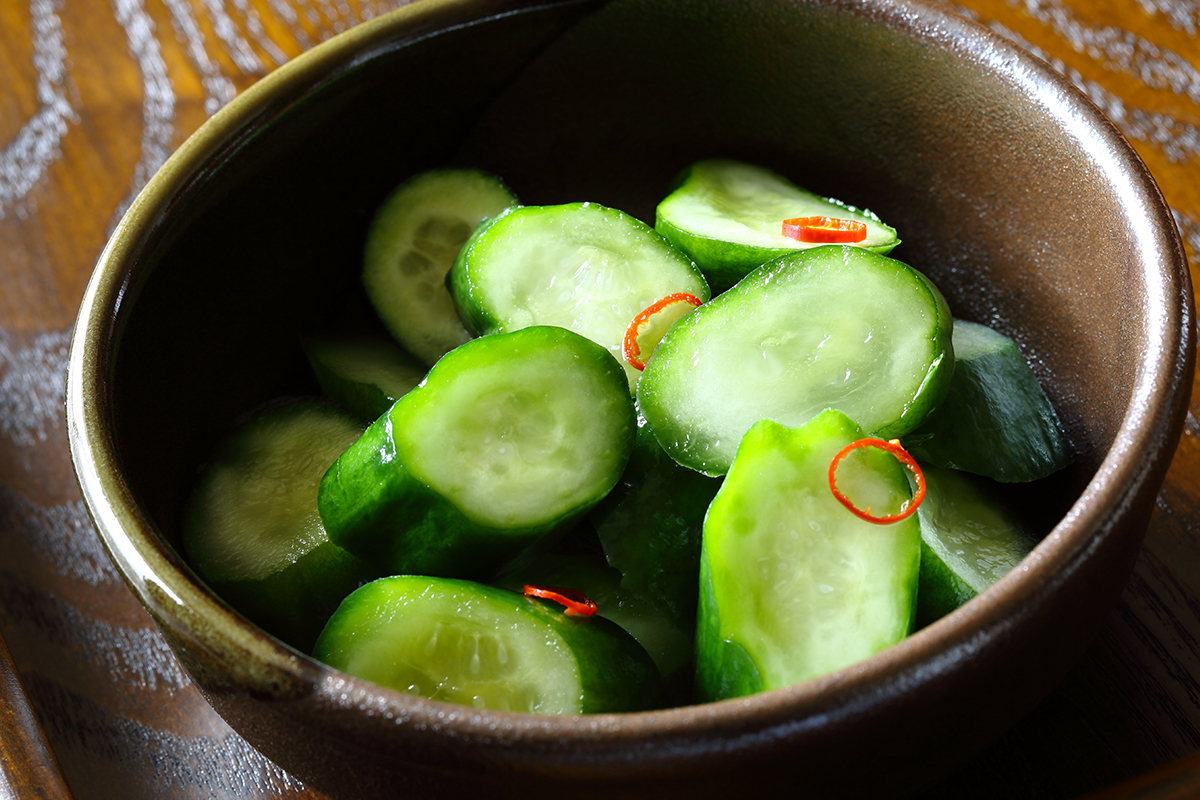 Kyurizuke
Varieties of shrunken, crunchy Japanese cucumbers marinated with rice-bran, salt and sugar, miso, or soy sauce; and kept for one to two weeks. The soy sauce version is the most commonly found at groceries. In Japan, whole cucumber pickles on sticks are sold by vendors during spring and summer festivals, at temples and tourist spots. For dishes, it is served with Donburi rice bowls or Ochazuke green tea rice.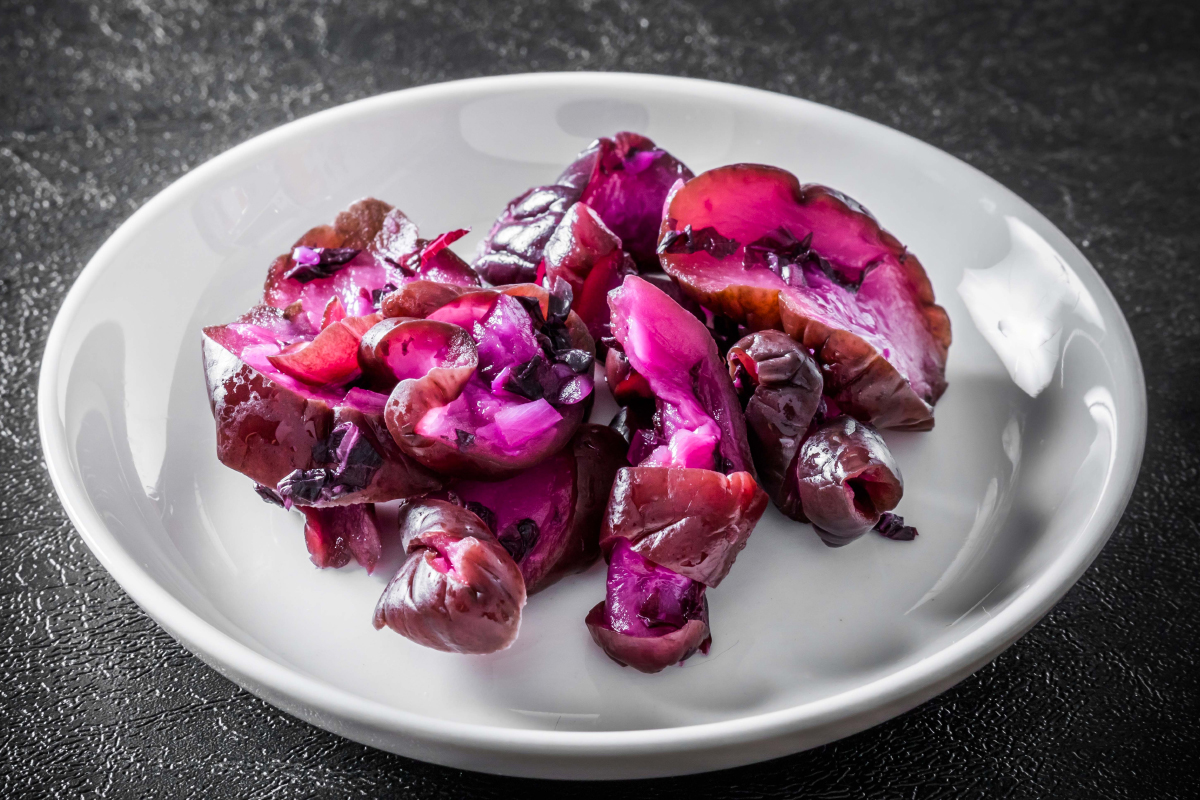 Shibazuke
Crisp and slightly sour with a deep herbal flavour, Shibazuke is a Kyoto specialty of chopped cucumbers and eggplants salted and brined with purple Shiso for about a month or up to a year. Common in Kyoto cuisines such as the Obanzai Ryori home-cook set with meat and veggies, Shibazuke is best served with plain rice, or as a palate cleanser.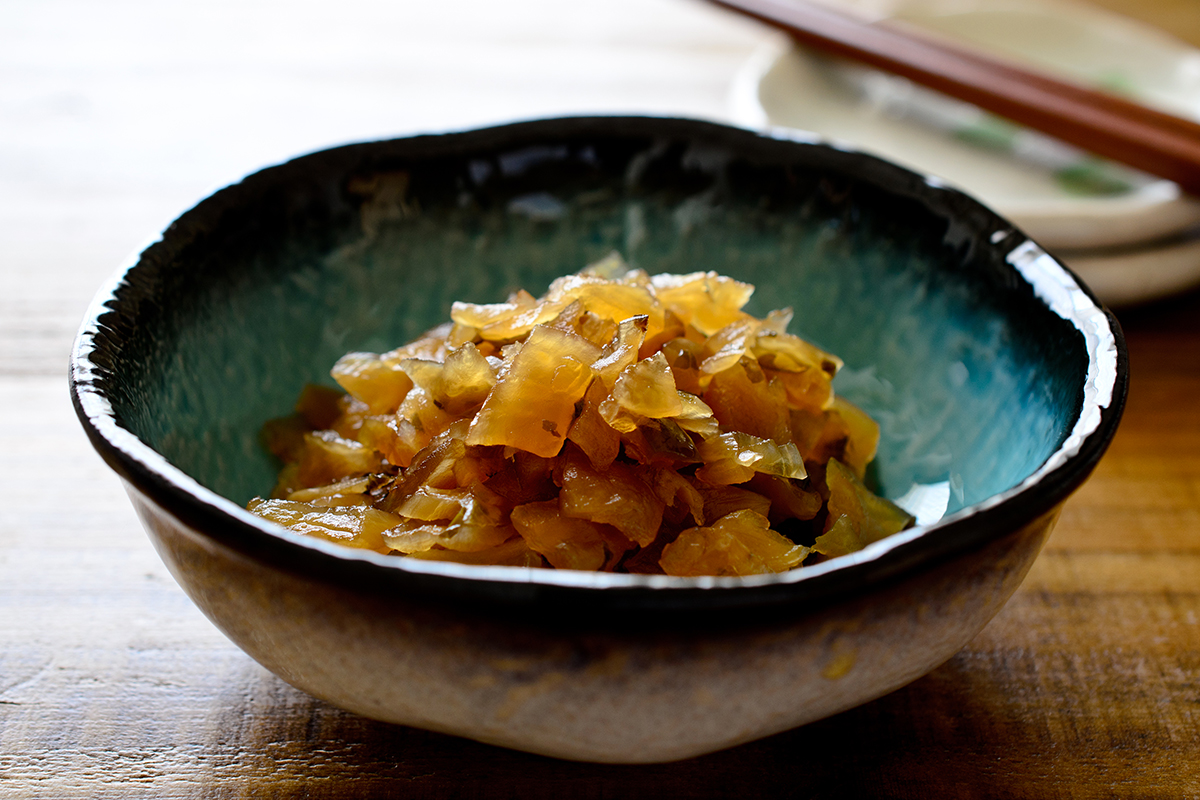 Fukujinzuke
"Lucky God Pickles" with seven veggies including daikon, eggplant, cucumber, Shiso and more. Fukujinsuke is crunchy and sweet, pickled in a mixture of soy sauce and sugar. A common condiment for Japanese curry.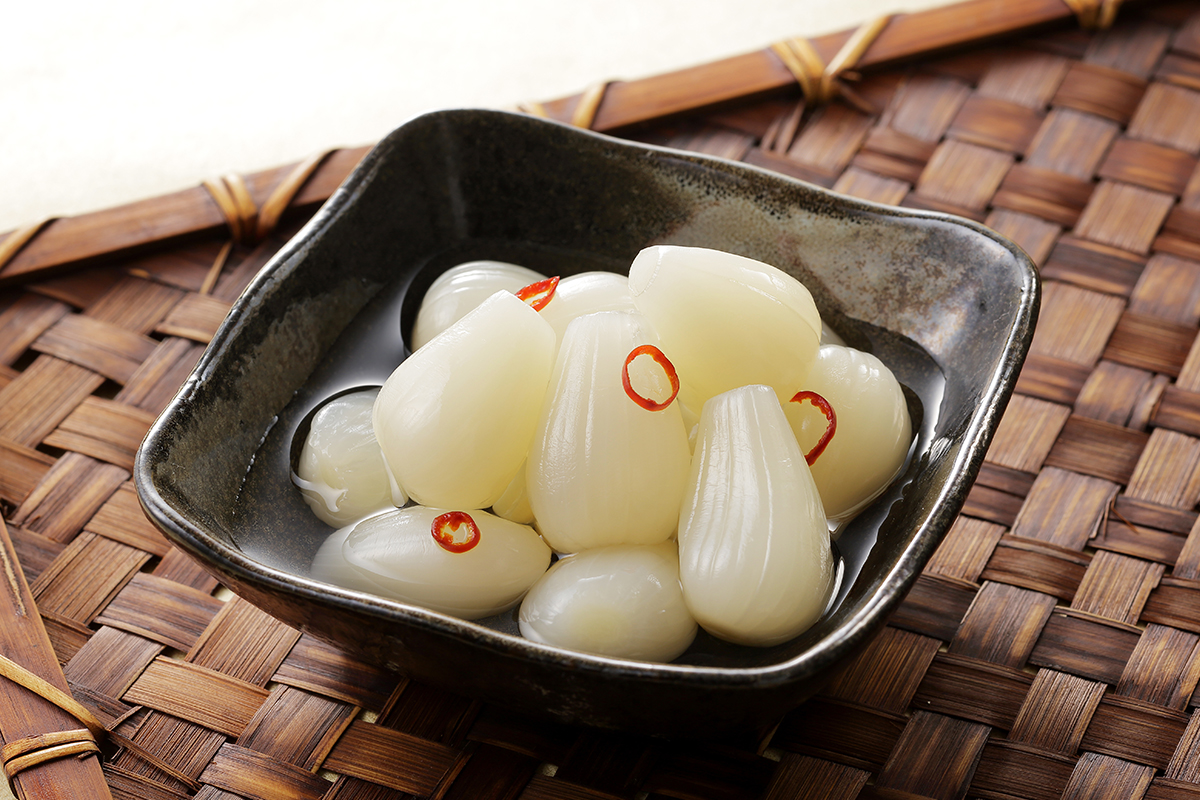 Rakkyo
Scallions pickled in salt, soy sauce or vinegar. Like Fukujinzuke, Rakkyo is also crunchy and sweet and served with Japanese curry.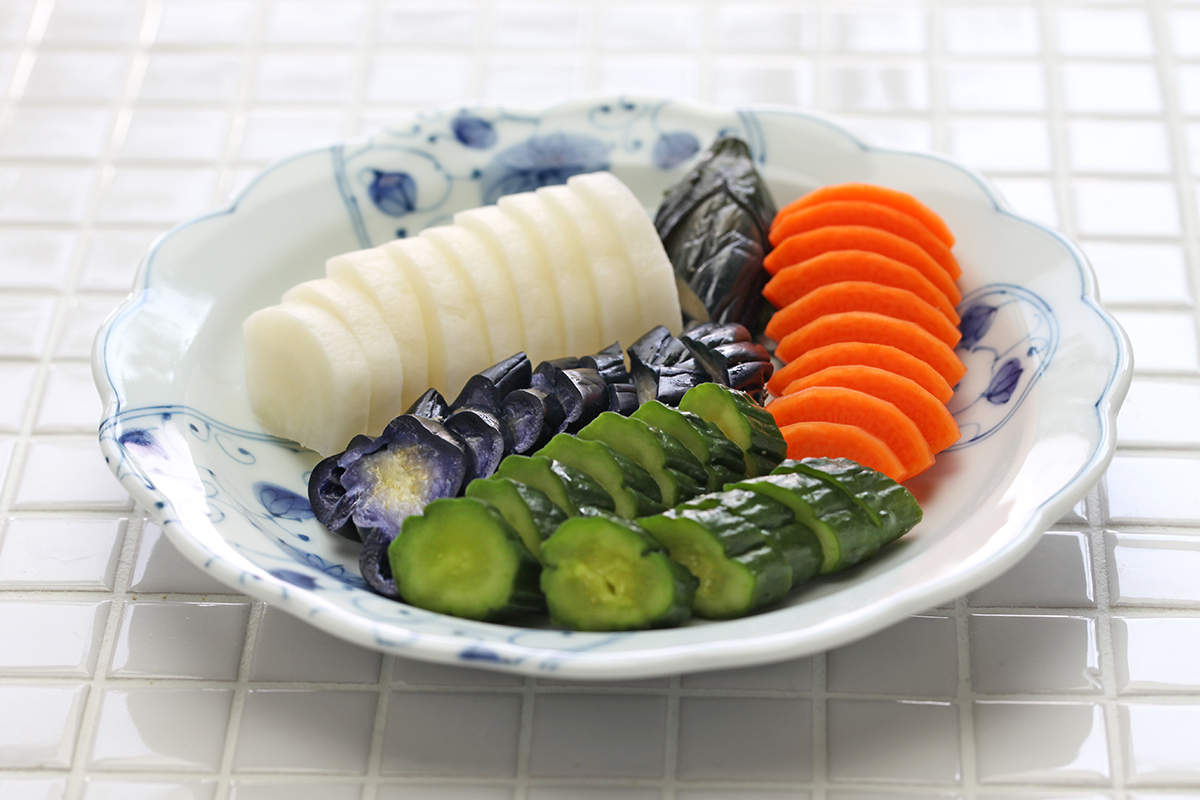 Nukazuke
Another mixed vegetable pickle preserved in roasted Nuka rice bran, salt and kombu up to several months. Salty and slightly yeasty in flavour, Nukazuke is great for gut health and is served in Kaiseki Ryori rice set meals.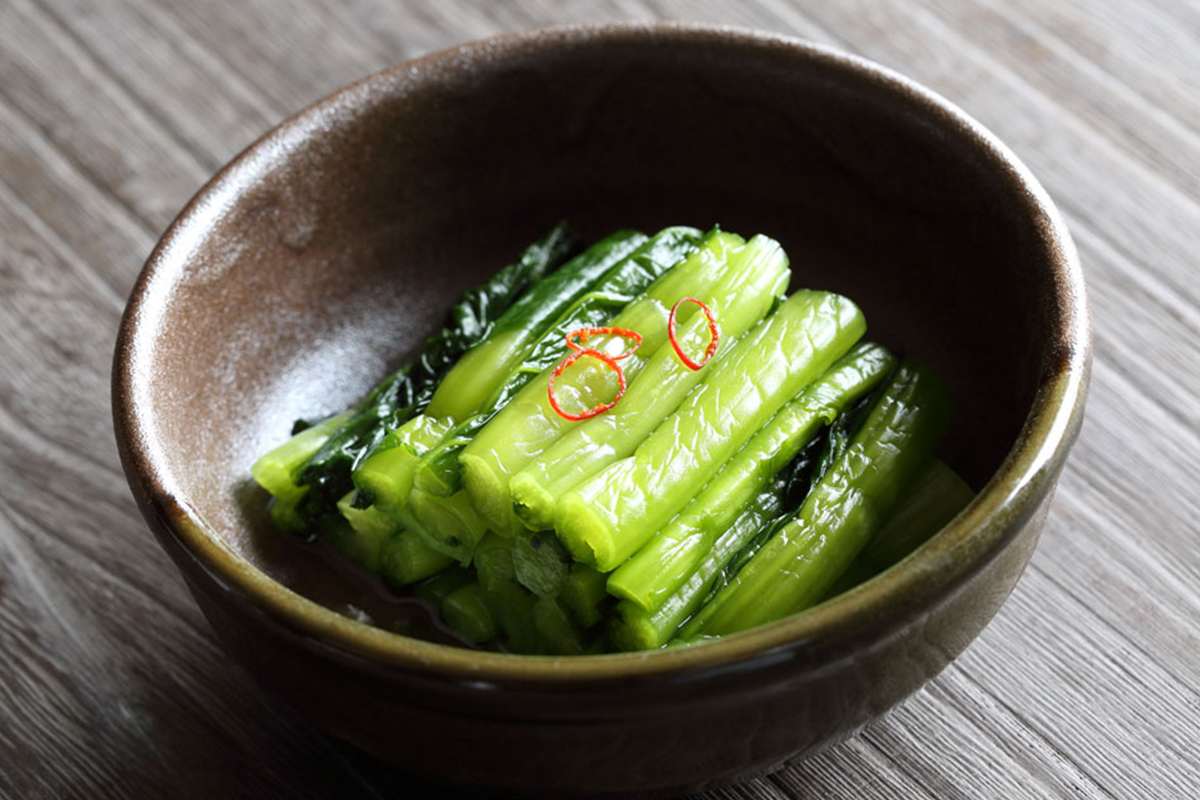 Nozawana
Dried turnip greens pickled in salt brine seasoned with togarashi pepper and wasabi. Slight spicy and salty,
Nozawana
is most often served as a fine relish.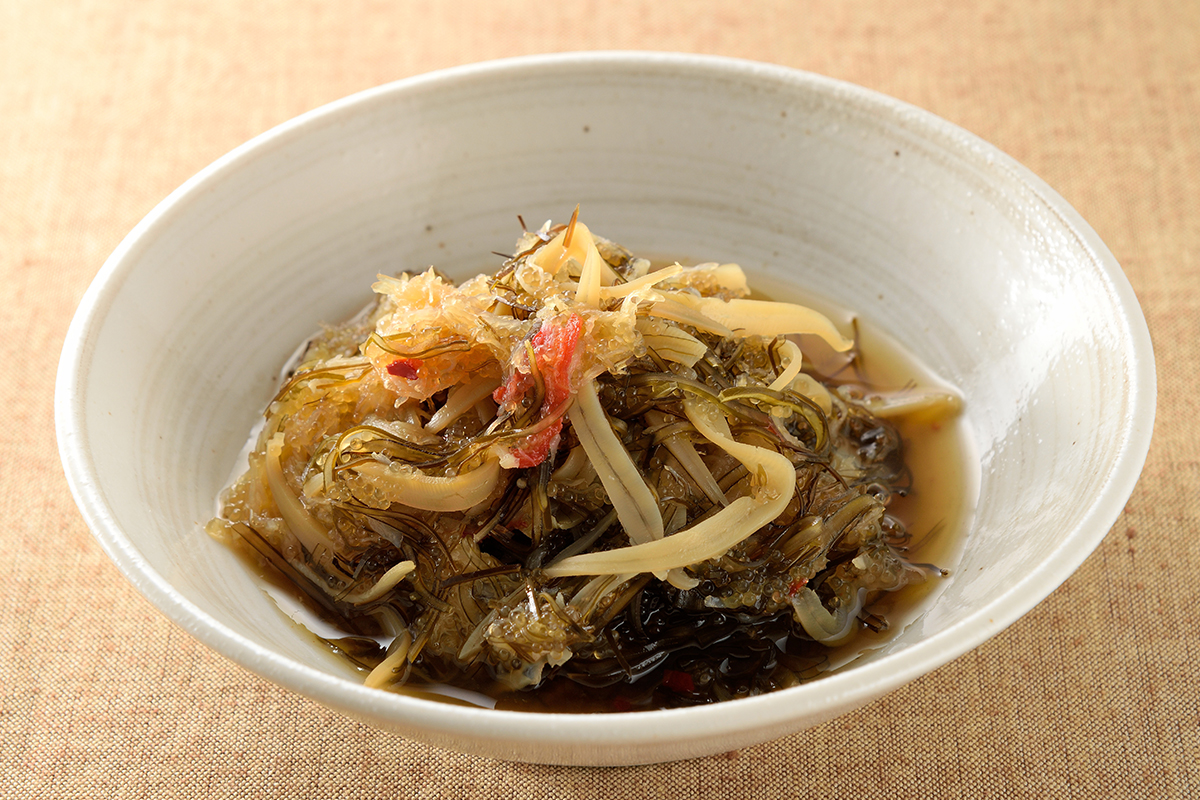 Matsumaezuke
A unique Hokkaido special, Matsumaezuke is dried squid, konbu herring roe and carrots pickled with sake, soy sauce and mirin, then stored for a week. Yummy on its own, it's usually served as a side dish or snack.