Every parent wants the best for their children, and packing wholesome food for school ensures little ones get all the energy they need throughout the day. In fact, multiple studies have shown that good nutrition and a balanced diet are essential to your kids' cognitive and behavioural development, as well as influence how well they can learn. And, making your children's lunchbox delicious and different every day is a great way for them to joyfully savour the nourishment you provide.
So, we've talked to six Asian mums about their 'secrets', insights and recipes of what goes into their kids' lunchboxes!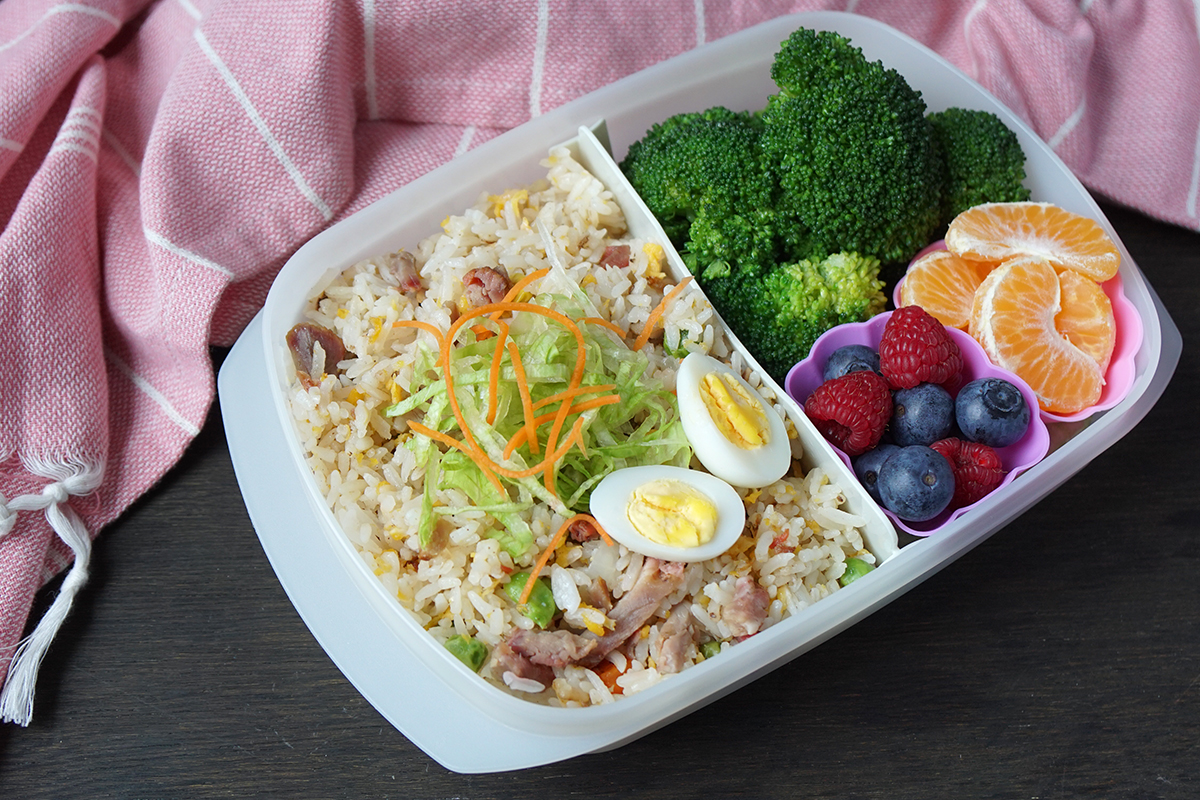 Jane K: I'm always worried if I've packed enough, so I make sure the combo of fruit, snack and lunch will fill them up. Bananas, grapes and apples are my girls' favourites. For snacks, they love cheese sticks, a slice of banana bread or butter cake. Sometimes I'll pack yoghurt or crackers too. Carbs are important for lunch, so it's either wraps, sandwiches, sushi or hot food in a flask like fried rice, fried noodles, roast chicken, or fried egg with rice.
For fried rice, I'll cook more rice the night before and quickly fry it up in the morning before school. Fried rice or noodles are awesome because they're really fast to cook. Sushi is great too, but it has to be made fresh in the morning to avoid the rice from hardening, and the seaweed from turning soggy.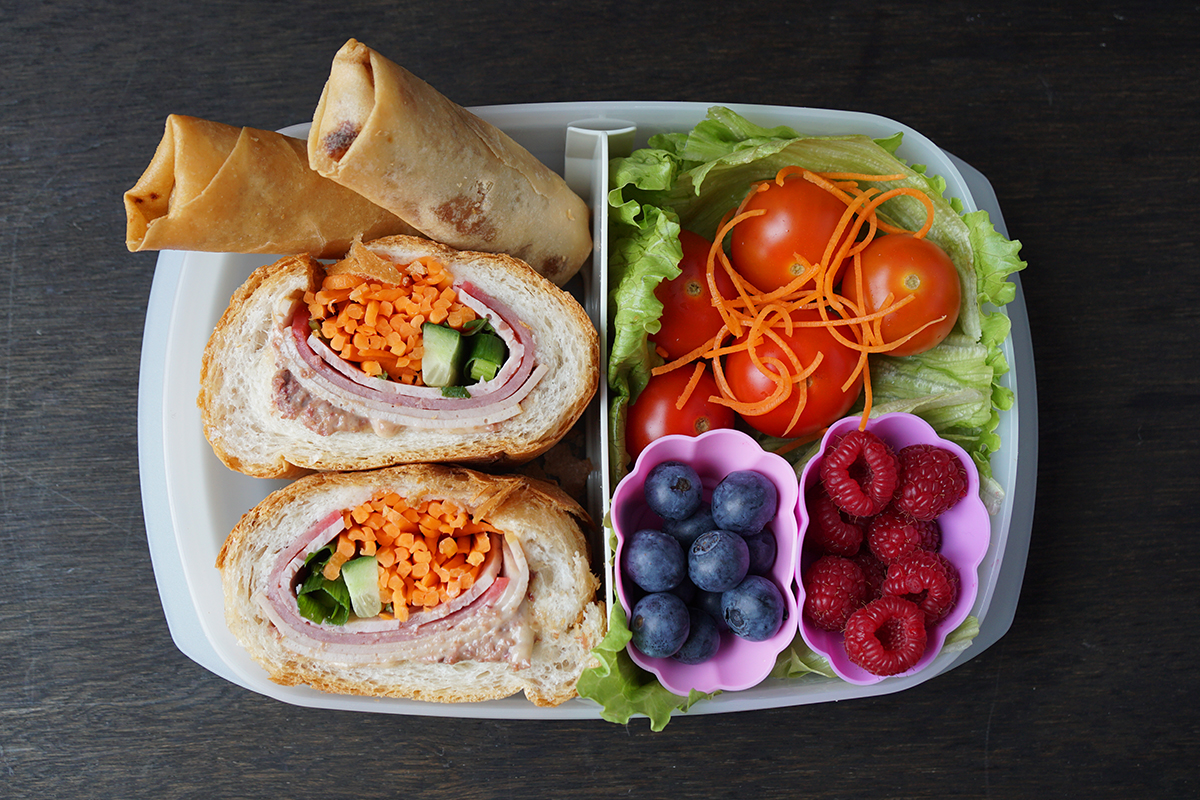 Irene M: I mostly pack bread with a mix of protein and veggies, such as egg, chicken, salads, etc. Bahn Mi is great as it can be made into different varieties using Vietnamese ham, chicken or roast pork, and is packed with carrots, cucumber, spring onion and coriander. It's also important to keep it easy to handle, carry and eat. No bones and nothing too messy.
(Editor's note: Vietnamese spring rolls make a great snack too!)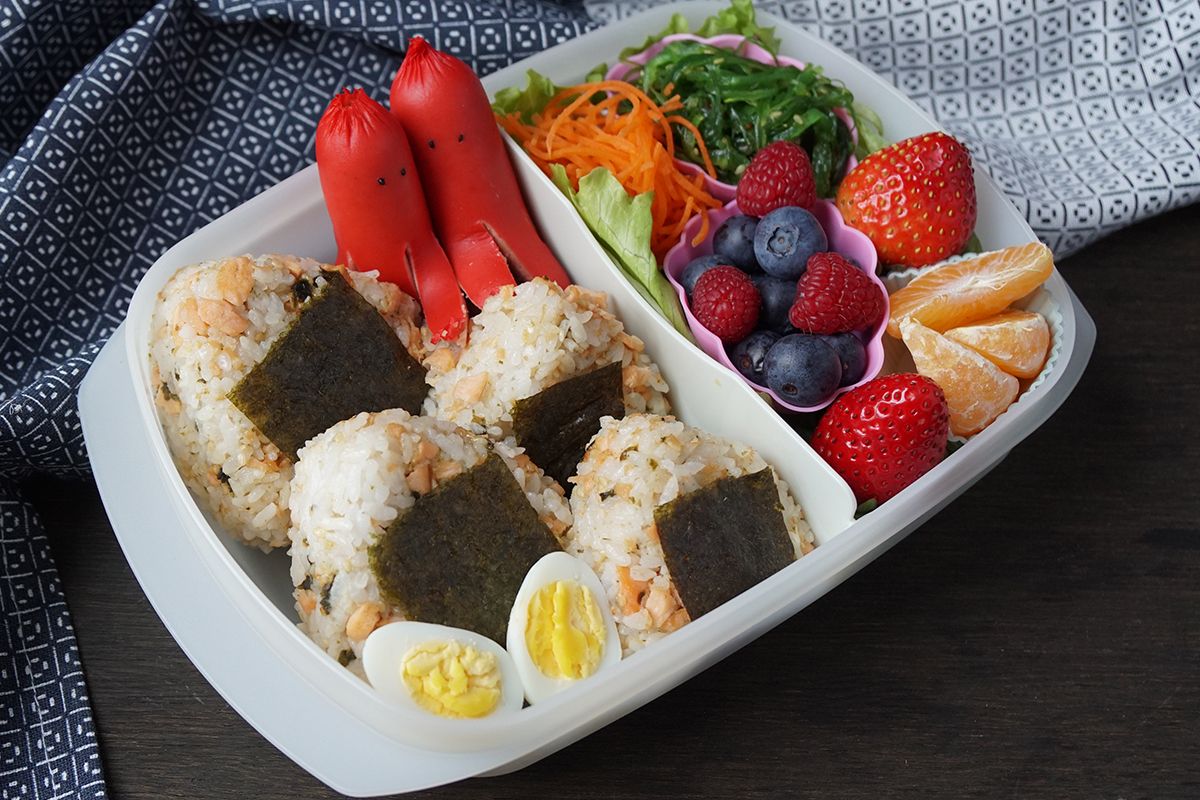 Elizabeth L: The most important thing for me is to pack food that my children will actually enjoy and finish. So, I usually make cooked rice with an accompanying dish that they like. Onigiri is a great way to mix rice with different ingredients for variety, or octopus-shaped sausages to keep it fun and interesting.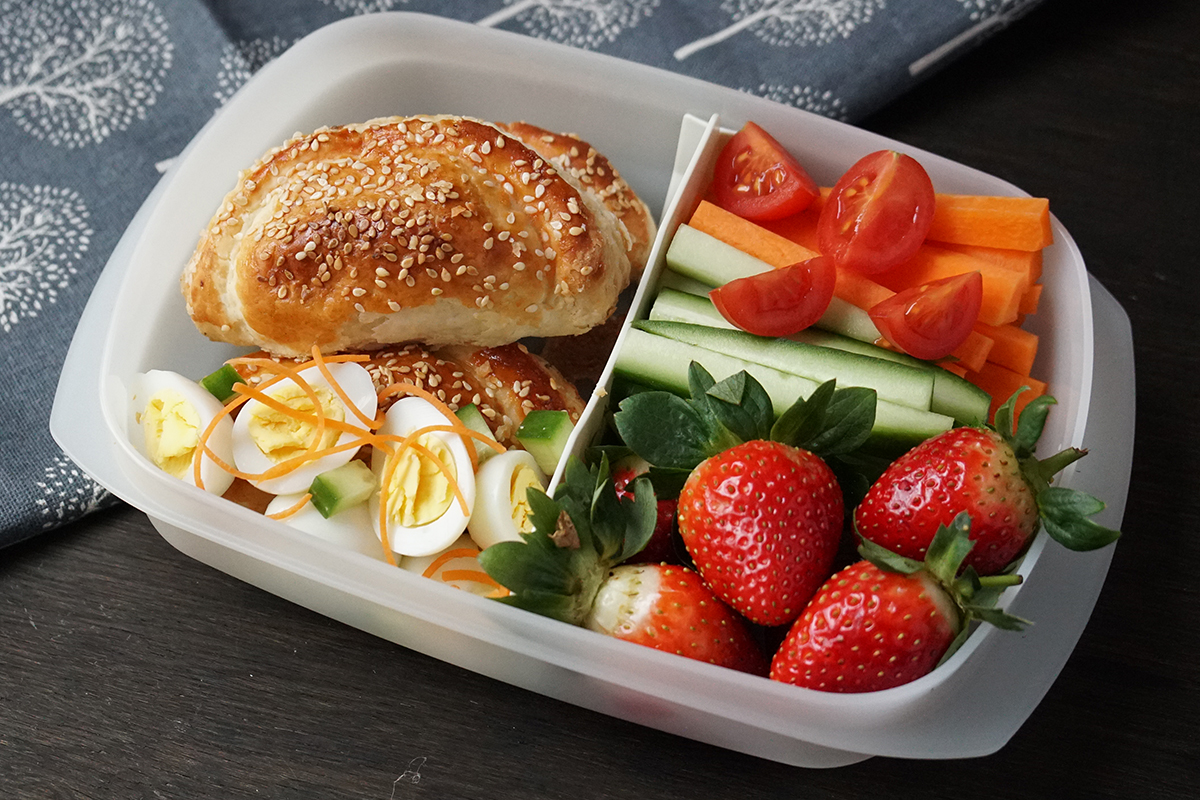 Anne T: I'm a working mum so I'm usually too busy. Thankfully, I've taught my kids to make their own lunchboxes since Grade 1, and they're very independent. I do find time to cook with them though, and it's always a joy. One of our favourite things to make together is curry puff. We usually make a big batch over the weekend to prepare for the next few days. Curry puffs are great to combine with other simple-to-prep food like hard-boiled egg, fruits and veggies to keep it healthy.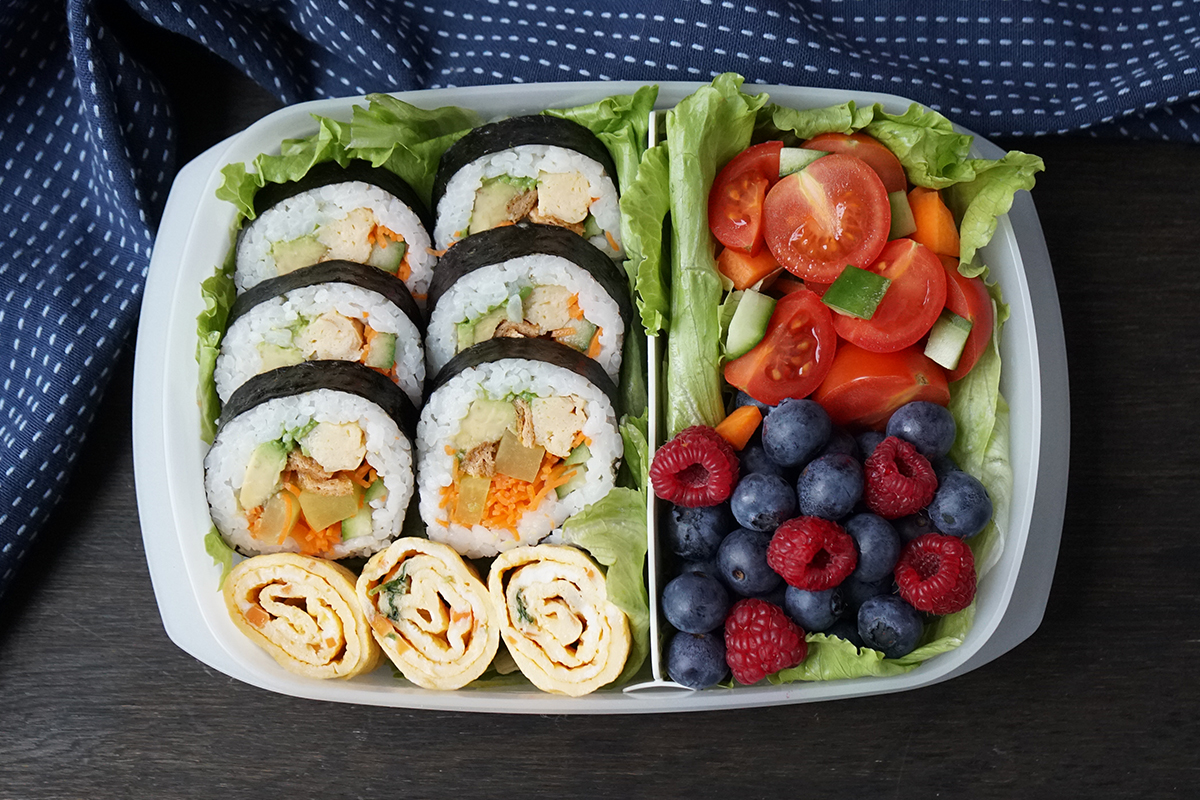 Kay T: For me, one of the most important things to consider is that my kid will only eat the food at around 1 pm, and by then, the lunchbox will turn cold. So stuff like sandwiches, steamed dumplings, pau, sushi or onigiri that can be kept fresh is the best. Korean Gimbap and Gyeran Mari are great choices too, as they can be eaten cold and stay delicious till lunchtime. For hot-cooked food, I'll usually pack in a thermos flask to keep it warm.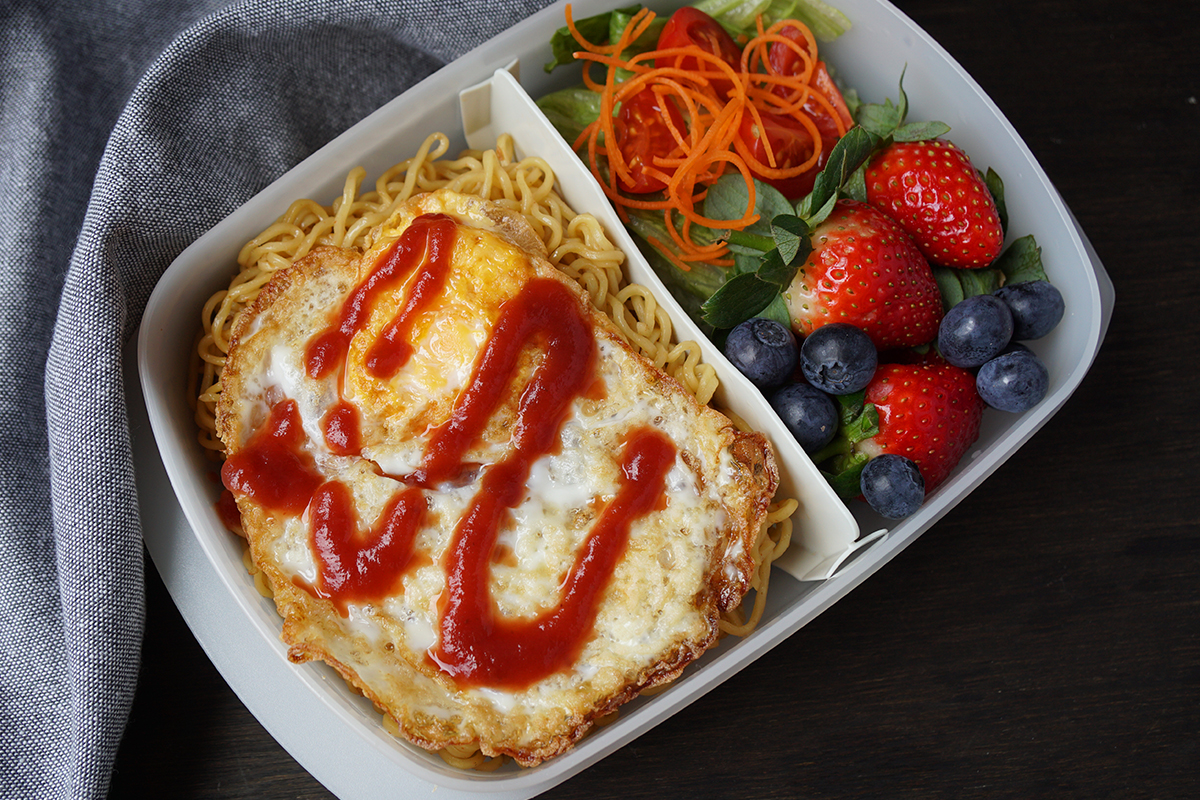 Rebecca W: I like to make sure there are enough protein and minerals, such as from eggs, meat or veggies. I usually pack warm food for them like stir-fried noodles or rice vermicelli, glutinous rice with chicken, dumplings, or cooked rice plus a dish; while snacks will be fruits and biscuits. For a simpler lunchbox, my kids love good mee-goreng instant noodles topped with a sunny-side-up egg.
More Lunchbox Ideas
Asian cuisines have a great variety of nutritious and flavourful goodies that are simple to prep, cook and combine for your children's lunchbox. Want more ideas? Check out our collection of easy and yummy recipes here!