Tropical, rain-filled Thailand produces many delicious fruits, including fresh papayas, coconut, mango, bananas and more. These sweet juicy delights are often highly nutritious, rich in fibre and vitamins, as well as a host of health benefits for your body.
Mangoes and papayas are low in cholesterol and sugar, high in Vitamins C and A. Coconuts are low in carbs, rich in manganese, iron and copper. Bananas have Vitamins C and B6, which helps with your metabolism, as well as natural sugars that give energy without the fat. All of them have high fibre content, great for your digestion; plus, antioxidants which are vital to protect your cells from free-radicals. Another unique ingredient often used in Thai cooking is the banana blossom – a fleshy, purple-skinned flower shaped like a tear, at the end of a banana fruit cluster. Rich in Vitamin C, antioxidants, and magnesium, cooked banana blossoms can also support menstrual health, and improve lactation for breast-feeding mothers.
Locally and globally, these tropical fruits are enjoyed raw, made into pastries, or refreshing desserts. In Thai cuisine, however, they are also a key ingredient for a variety of meal dishes, giving them an extra fruity twist. From salads and desserts to stir-fry dishes, each fruit has its unique purpose that enhances and enriches the core Thai flavours and aromas.
In fact, you can have a full-course meal of fruity Thai dishes with 5 tasty and satisfying dishes. Here's the menu, as recommended by Thai SELECT!
Entrée: Thai Banana Blossom Salad
Start off with a sweet-sour and piquant appetizer with prawns, banana blossom, toasted coconut and spring onions. Drizzled with a unique Thai sauce mix of coconut cream, dried shrimp, palm sugar, tamarind paste, fish sauce and chilli paste in soybean oil.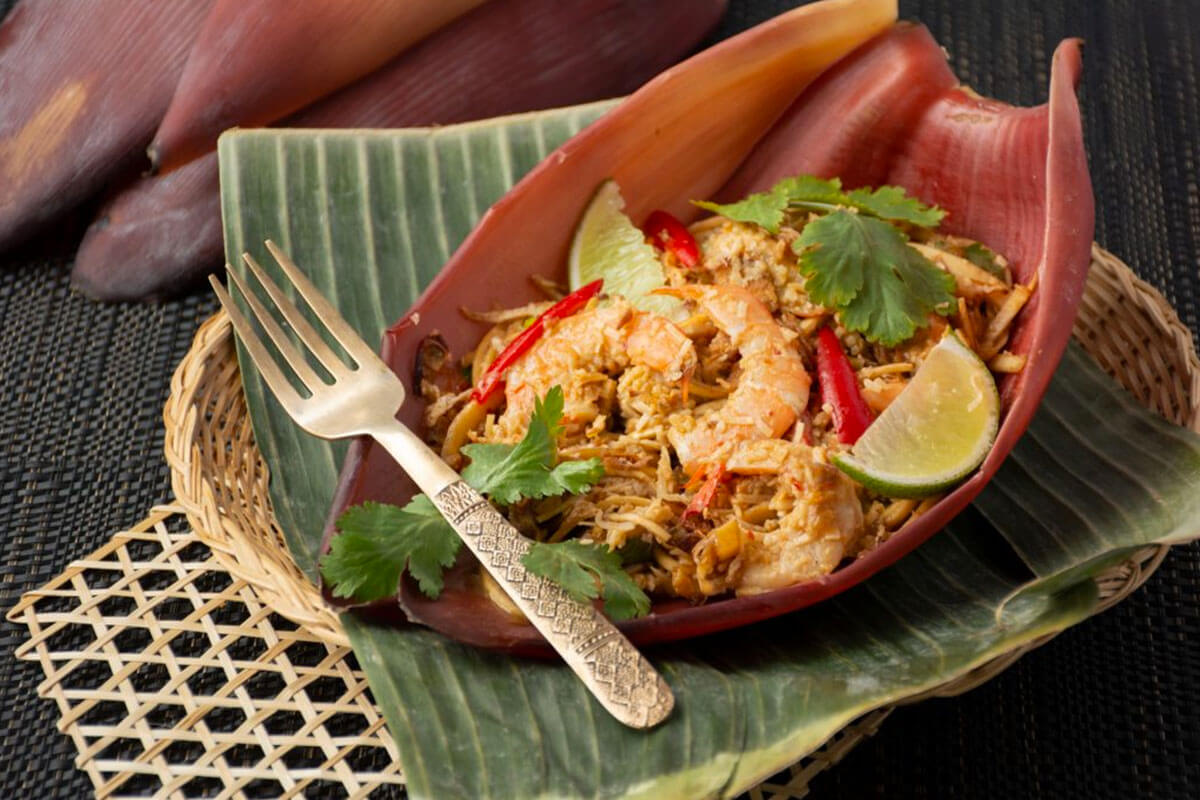 Main Course 1: Soft Shell Crab Som Tum
Savour the succulent taste of deep-fried crab. Spicy, crunchy, deeply umami with snake beans, green papaya, tomatoes and carrots. Flavoured with bird's eye chilli, cloves garlic, lime juice, tamarind juice, palm sugar and fish sauce.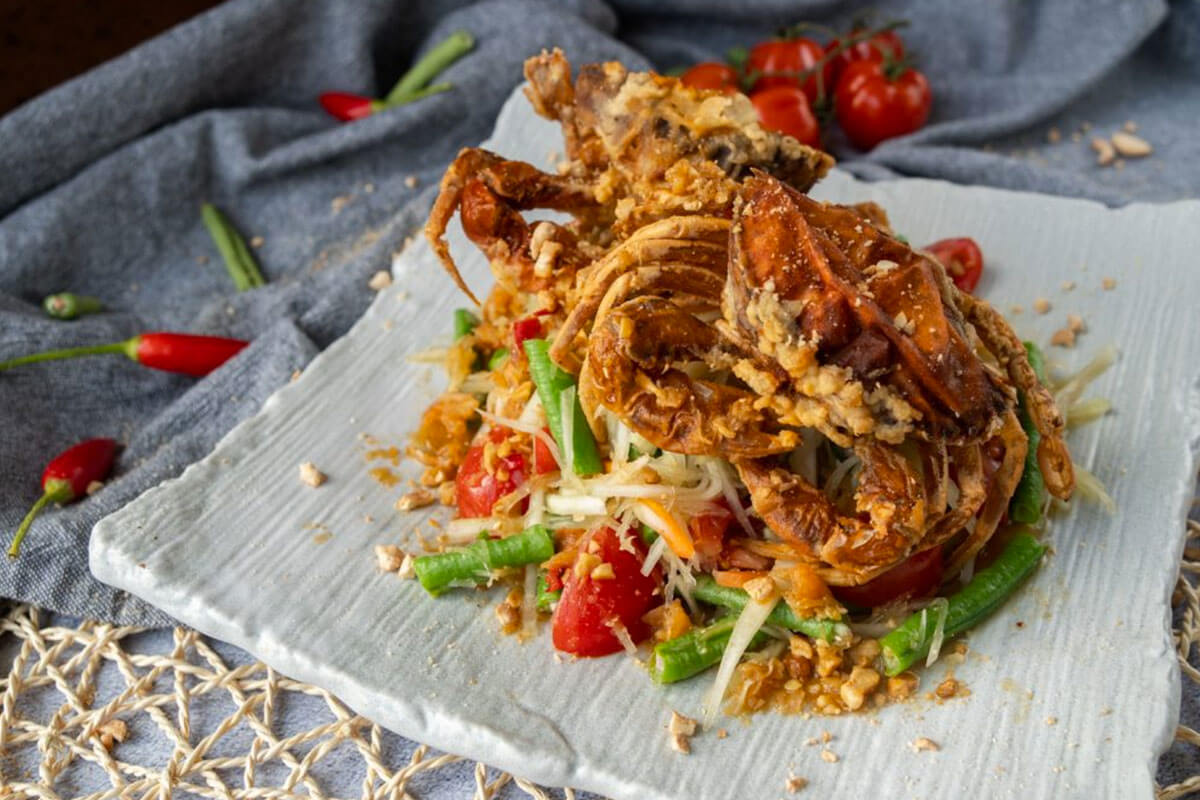 Main Course 2: Deep-fried Fish with Pineapple & Sweet Chilli Sauce
Sumptuous, fragrant and packed with flavours, this Thai fish special is made to excite, satisfy and please. Whole barramundi deep-fried and doused with a signature Thai chilli sauce, topped with bird's eye chilli, coriander, and spring onion. The pineapple adds an extratropical sweet-sour balance to the rich spicy flavour.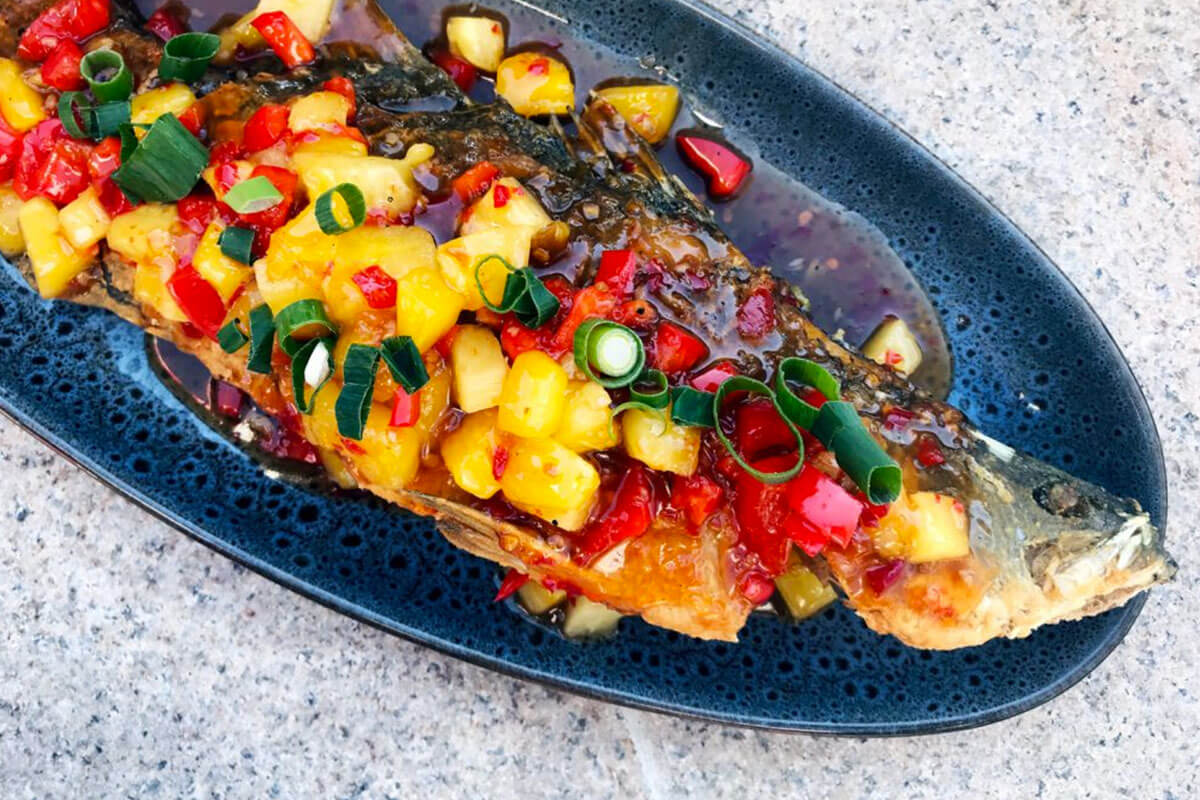 Main Course 3: Pineapple Fried Riceberry Rice
Go exotic and delicious with this superb Thai fried rice delight. Packed with the double goodness of Riceberry and pineapples, rich ingredients, and multiple textures and layers of spicy, nutty and umami flavours. Best part? It's easier to cook than it looks!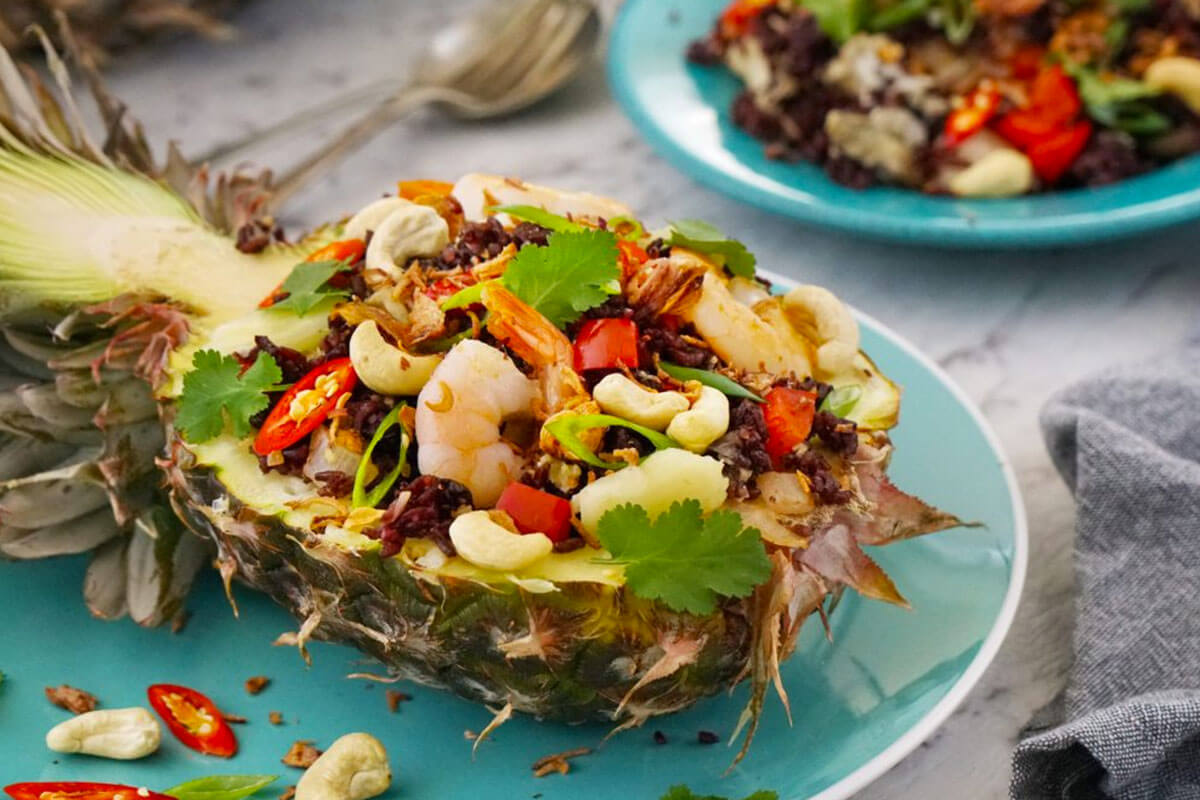 Dessert: Coconut & Mango Riceberry Pudding
Sweet, chewy and wholesome, enjoy a double-fruity dessert of coconut and mango; with a tasty boost of Riceberry. Refreshing, yummy and sure to complete your meal with a smile.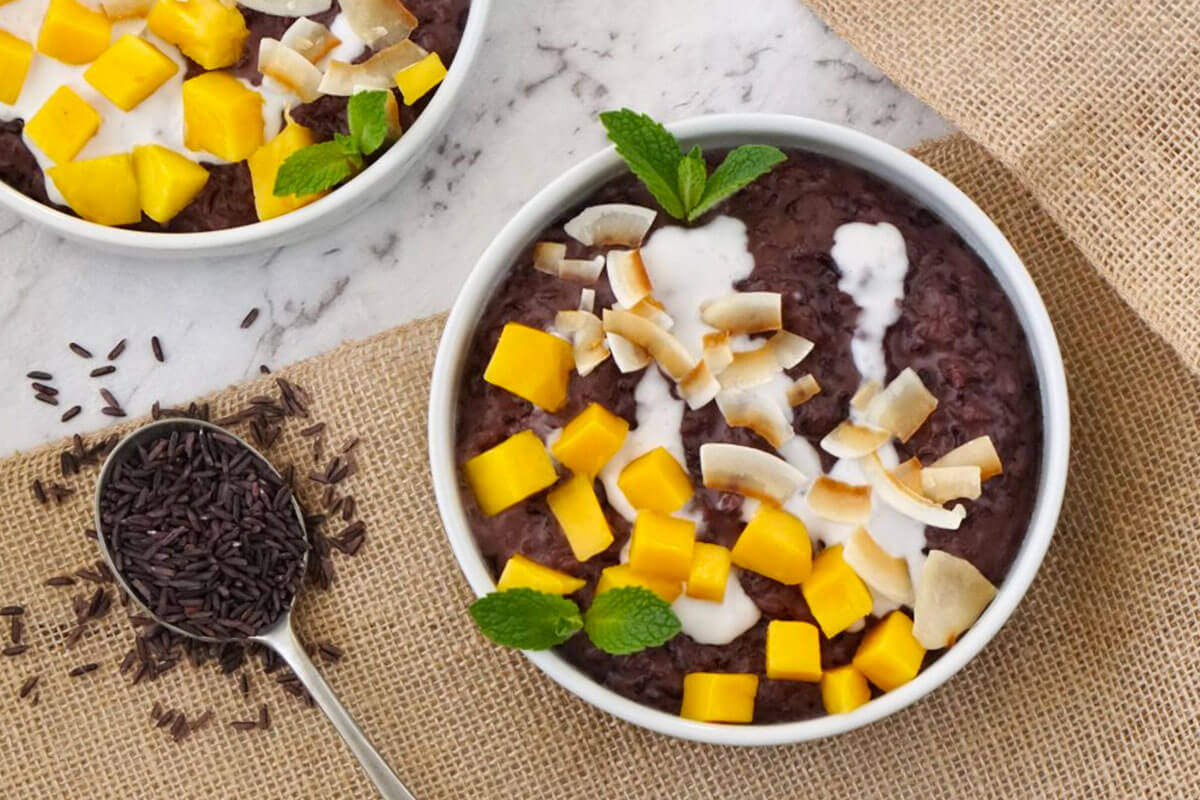 Authentically Thai
Want more authentic Thai flavours? Look out for the "Thai SELECT" stamp on your next restaurant hunt.
"Thai SELECT" is a seal of approval granted to Thai restaurants overseas by the Department of International Trade Promotion (DITP), Ministry of Commerce, Thailand to increase the recognition of quality Thai restaurants around the world. It also encourages Thai restaurateurs to raise their quality while maintaining the authenticity of the Thai food they offer.
So anywhere you travel, look for the stamp of approval "Thai SELECT". It assures you that delicious Thai cuisine is being served in a pleasant atmosphere, and with the famous Thai smile. It's not just a meal; it's a journey into Thai culture. "Look for AUTHENTIC THAI CUISINE, look for Thai SELECT."