Northern Thai food differs significantly from that of other regions of Thailand. With its strong Burmese influences, and especially when compared to Northeastern (Isaan) cuisine and its high levels of chilli and spice, Northern Thai cuisine is comparatively mellow.
Northern Thai food is traditionally served on a Khan Toke (small round table), which diners gather around to share the meal. A preference for sticky, glutinous rice, over regular white rice eaten in other parts of Thailand, is characteristic here. The rice is rolled into balls and used to soak up dips and sauces, such as green mango dip with seafood, fish and fresh vegetables (nam prik ma-muang), peanut sauce (nam jim satay), pickled fish dipping sauce (nam prik pla-raa), and the very common Northern-style chilli dip served with dried shredded pork and freshly cooked vegetables (nam pla prik). Seasoned minced meat and a fragrant salad traditionally accompany the sauces and rice.
While not as prevalent as other Thai regional cuisines out there, Northern Thai food well worth tracking down. When you do come across it, you'll want to know what to order. So to help you out, we've listed some of our favourite Northern Thai dishes.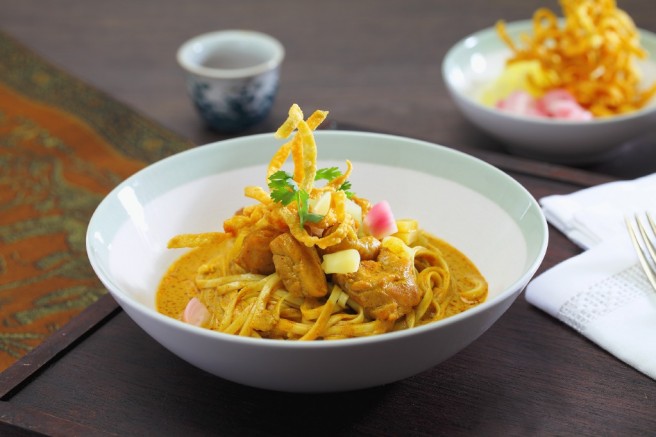 Khao Soi
Probably the most famous Northern Thai dish,
Khao Soi
combines wheat-and-egg noodles and a rich, fragrant curry broth. The dish is closely linked to Chiang Mai, and was probably introduced to Northern Thailand by travelling Chinese merchants. Served with chunks of pickled vegetables and slices of spring onion, and seasoned with a squeeze of lime and ground chillies fried in oil. Yum. Check out this authentic Thai recipe for
Khao Soi
!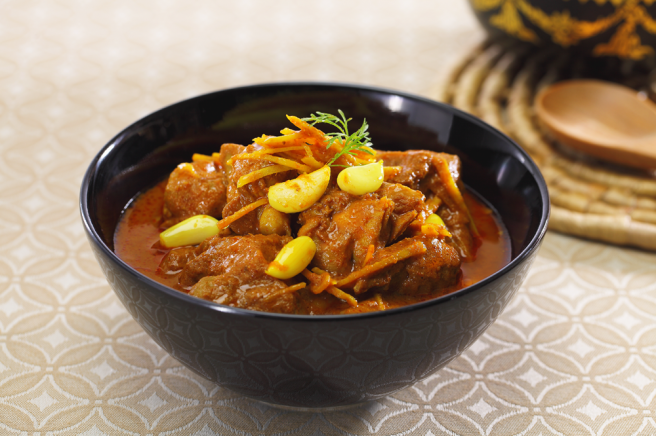 Gaeng Hang Lay
This dish
is Burmese in origin—"hang" is a bastardisation of the Burmese word "hin", meaning curry. This Northern Thai curry unites fatty pork belly, a mild spice mixture, and fresh ginger and garlic. It's a regular at festivals, ceremonies and restaurants in Northern Thailand. Get this awesome Northern Thai recipe for
Gaeng Hang Lay
.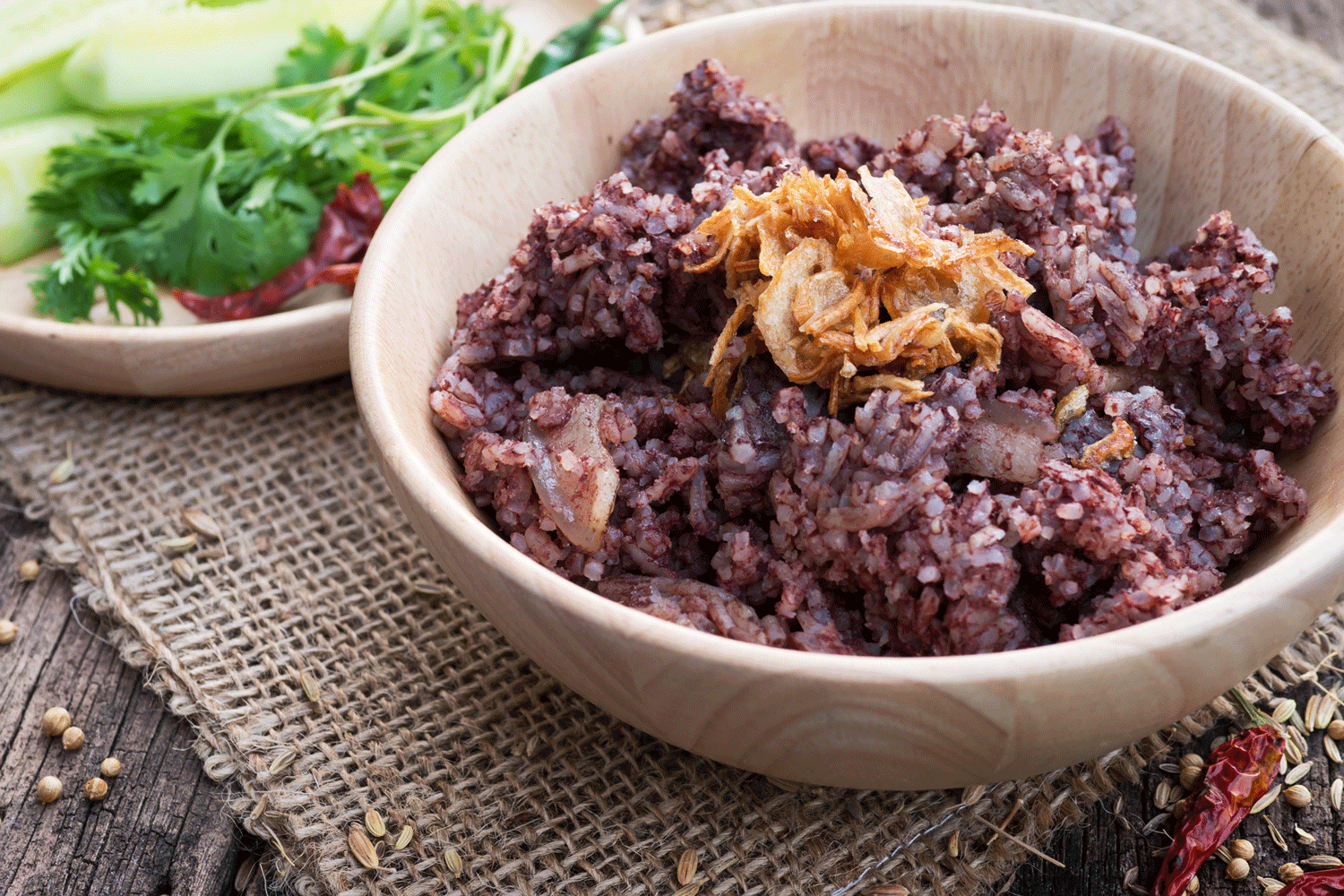 Khao Kan Chin
A hugely popular and delicious dish, it can be a little off-putting to some given that pork blood is one of the ingredients in this steamed rice dish. This is mixed with rice and minced pork, which is all steamed in a banana leaf package and served with a generous drizzle of garlic oil. But yeah, blood. I say suck it up as it's super tasty.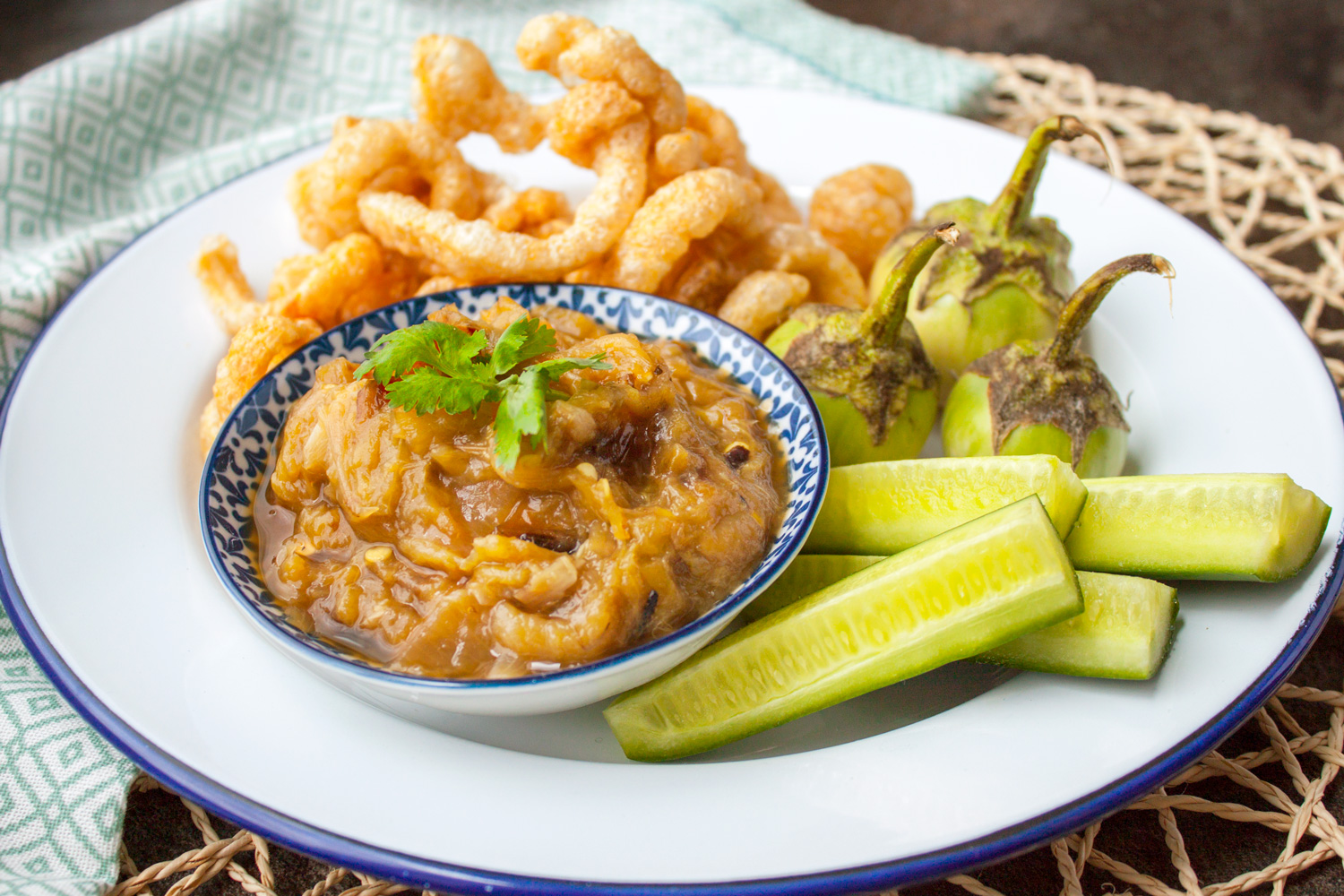 Nhamprik Nhoom
This
spicy chilli dip
is all about the aromatics. Long green chillies, shallots and garlic are grilled until tender and fragrant, then mashed into a stringy and spicy paste. Served with sticky rice, veggies and deep-fried pork crackling, it's one of the most best dishes from northern Thailand. Try out our Thai recipe for this
Northern Thai Green Chilli Dip
.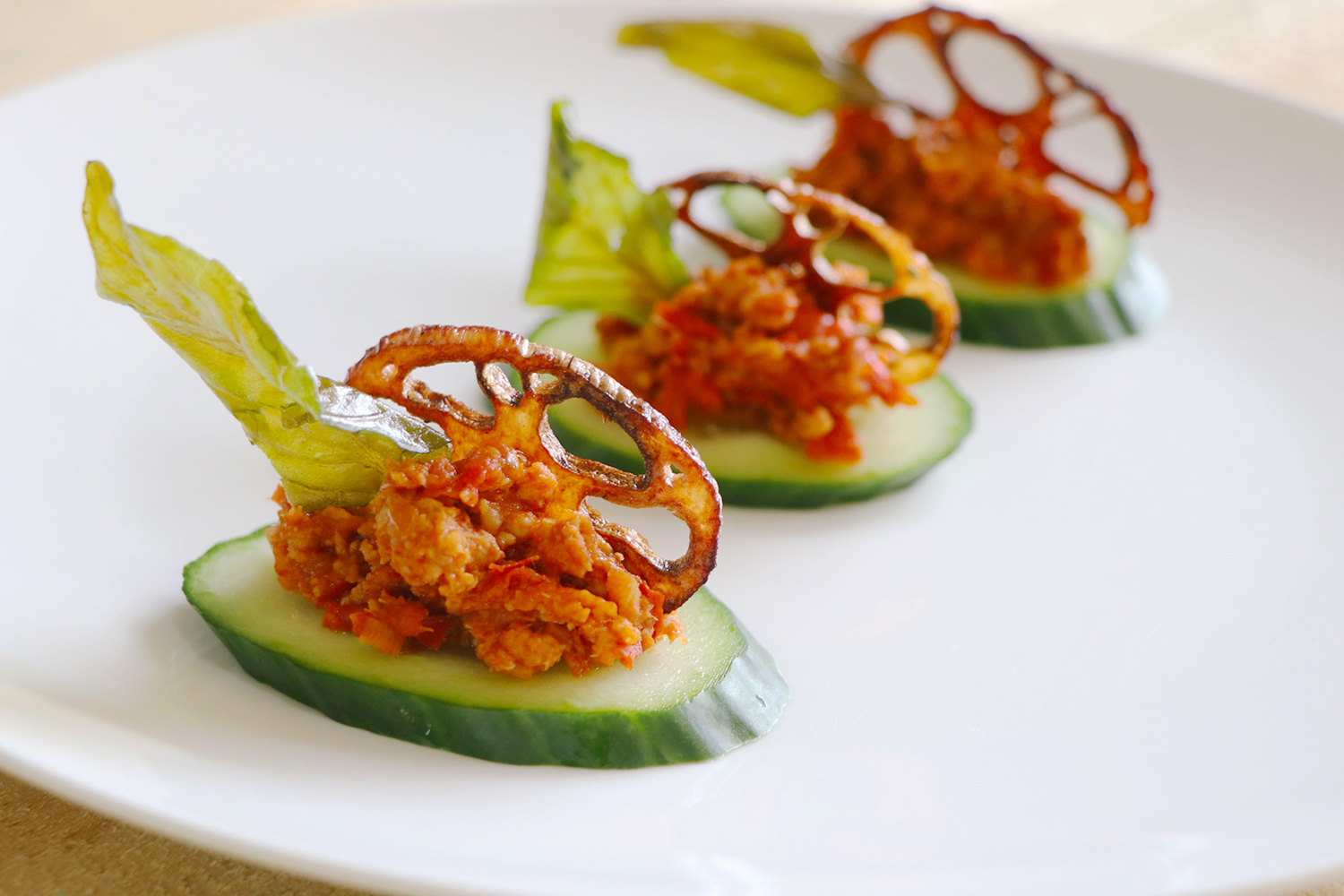 Nam Prik Ong
This
chilli dip
is powered by tomatoes and minced pork. Like other Northern Thai-style dips, it's eaten with sticky rice, vegetables and herbs and, of course, deep-fried pork crackling. Check out this hot hot hot
Nam Prik Ong
recipe.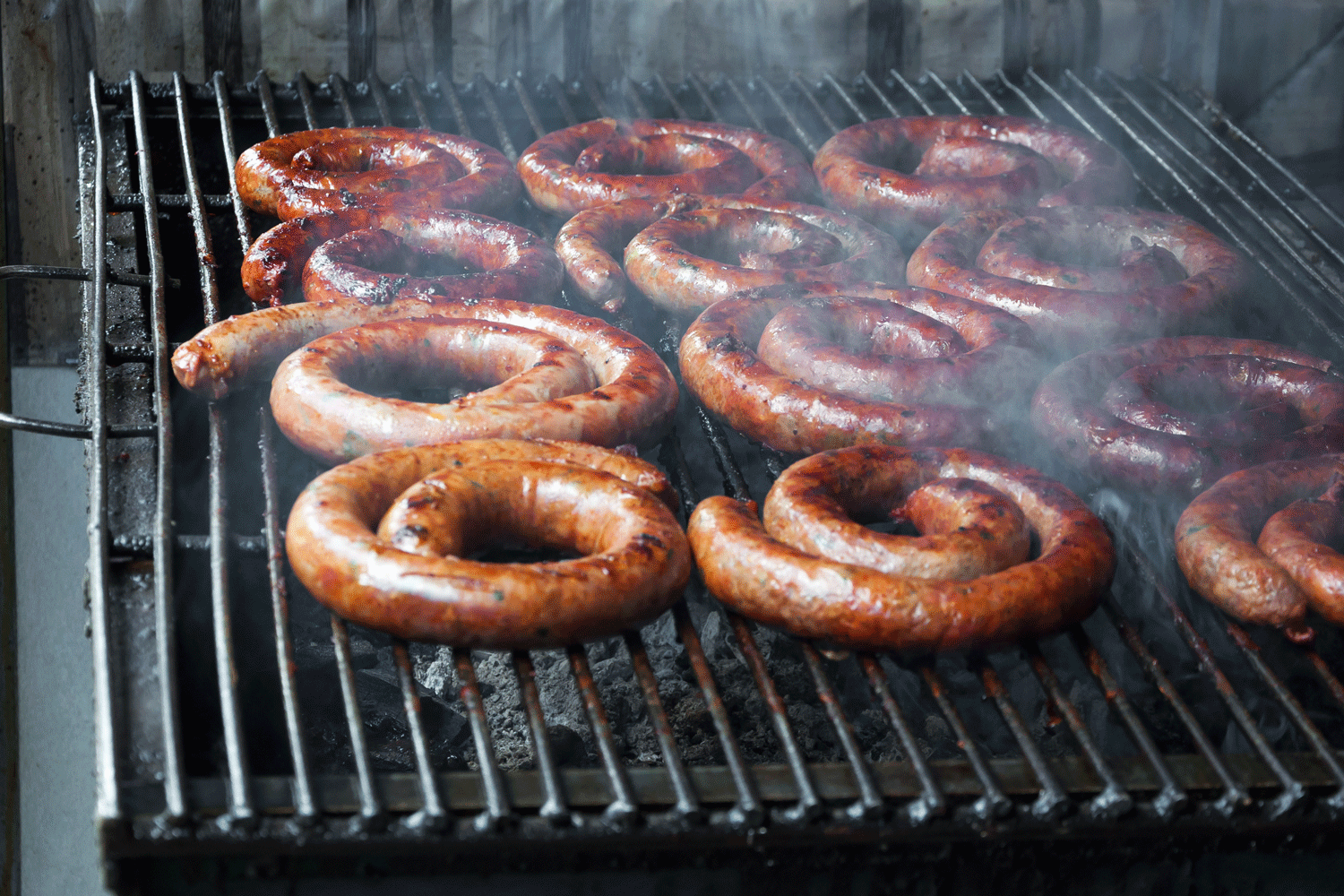 Sai Oua 
Sai Oua, also known as 'Chiang Mai Sausage', is a particularly famous Northern Thai specialty. This delicious spiced pork sausage is infused with lemongrass, kaffir lime leaves, chillies and galangal. And who doesn't love a good snag? You definitely find these outside your local Bunnings, but check out the menu of your closest Northern Thai restaurant, because you'll definitely want to try these.