Coconut is among the most important plants in Thai culture, with a myriad of amazing uses from the tree trunk and fronds to the hard-shelled fruit. Coconut flesh and juice are made into various yummy ingredients; and you simply can't do without coconut milk and cream when cooking Thai cuisine.
Besides the exciting Thai curries, comforting stews, and other gastronomic goodies, coconut is also a beloved flavour in Thai snacks and desserts. Here are 5 popular favourites for you to enjoy:
Thai Coconut Rolls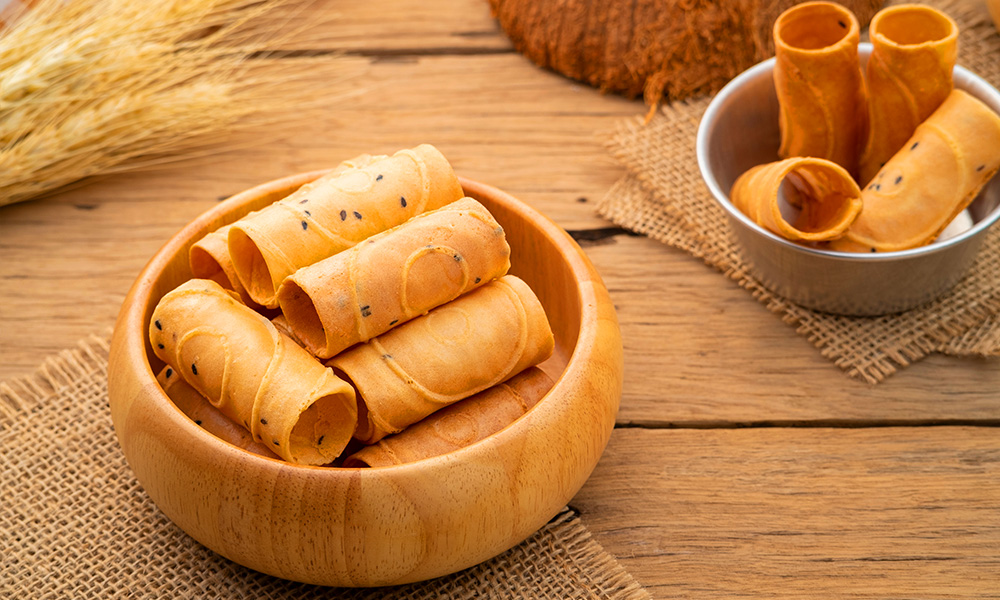 Thai coconut rolls are baked to crispy yumminess from a batter of coconut milk, eggs, sugar, and the rich aroma of roasted black sesame. The batter is spread out on a hot plate and cooked until golden, then removed and rolled into long cylinders. Coconut rolls are often enjoyed with tea or coffee, and commonly found at street vendors in food markets in Thailand. Instant sweet crunchy joy for any occasion!
Thai Coconut Chips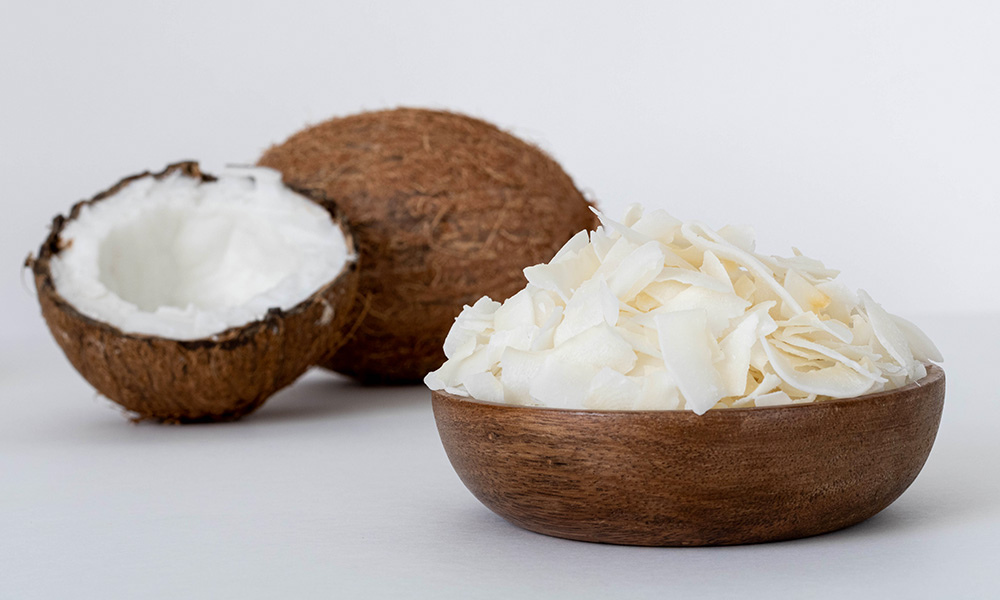 Finely sliced coconut flesh, flavoured with an assortment of Thai herbs and spices, then toasted into crunchy chips. The coconut's natural nutty fragrance accentuated in high heat and infused with sweet or piquant flavours. A delish fruity alternative to potato chips. One is never enough!
Thai Coconut Caramel (Kalamay)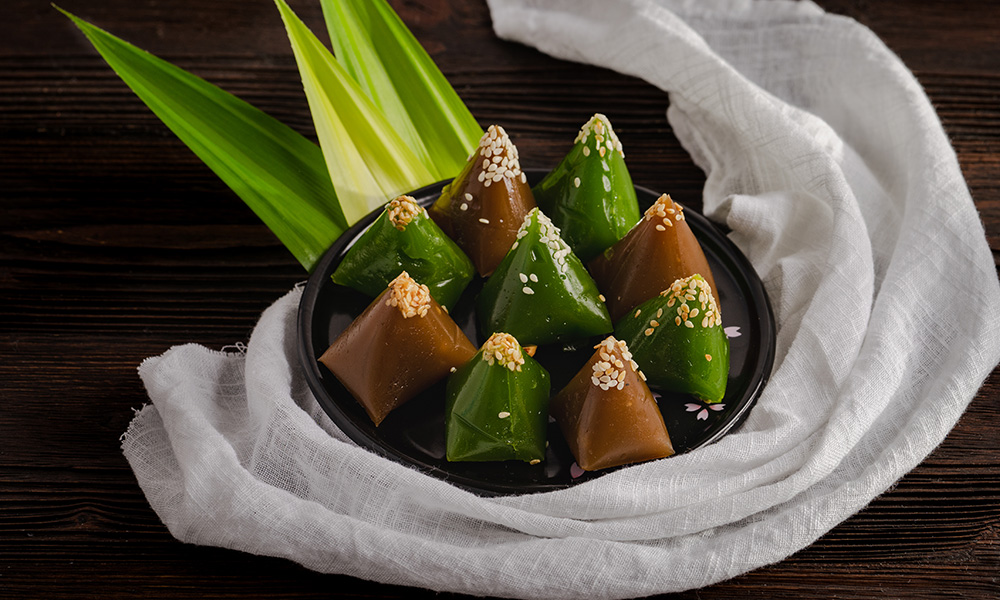 Known as Kalamae in Thai, this long pyramid-shaped sweet snack is a traditional Thai dessert with a creamy, chewy caramel texture, and a fruity, nutty aroma. Made from a blend of glutinous rice flour, palm sugar and coconut milk. Cooked into a thick paste, then shaped as it cooled. Kalamae comes in two tropical colours: brown from the palm sugar, and green from an addition of fragrant pandan in the blend. Every household cook and professional Thai chef has their own special Kalamae recipe, which may include unique aromatics like toasted sesame seeds.
Thai Coconut Cookies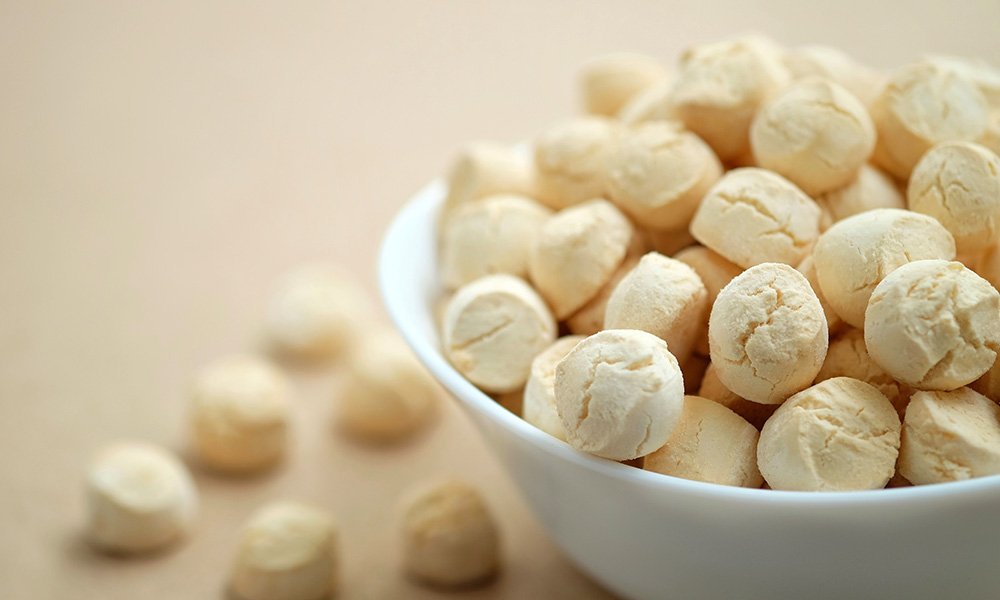 Cutesy Thai coconut cookies begin with a soft crumbly bite and turn into a creamy coconut richness as you chew. Made from tapioca starch dough enriched with a thick syrup of coconut milk, sugar, egg and pandan leaf. The dough is delicately shaped into mini balls and baked to cookie firmness. Every bite is a wondrous indulgence.
Thai Coconut Jelly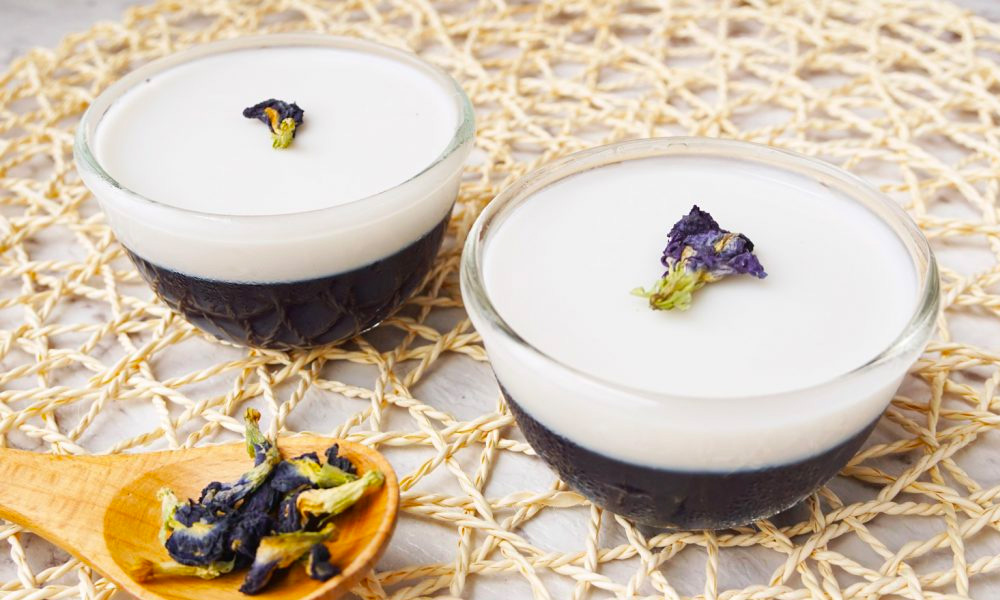 Typically savoured as an after-meal dessert, Thai coconut jelly is a bouncy sweet treat that melts in your mouth. Made from cooking a combo of agar-agar powder, water, coconut milk, salt and sugar, into a syrupy texture; poured into moulds for the shape, a tray or a dessert serving bowl, then let cool into its delightful jelly texture. Thai coconut jelly may also be paired with other sweet jellies such as butterfly pea, pandan and mango for extra joyful flavours!
Thai Snacks, Evolved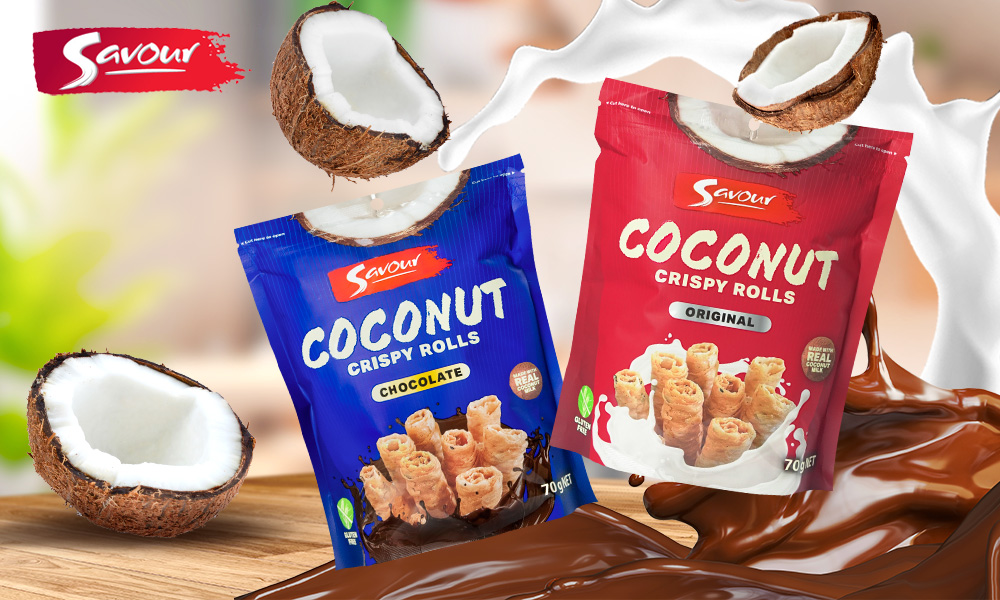 As food technology progresses, and Thai cuisine becomes ever more popular around the world, traditional Thai snacks like the coconut goodies above are now also available, pre-made with authentic ingredients and packed for easy enjoyment.
Savour Coconut Roll is a yummy example. Made from 100% pure coconut milk and baked to crispy golden brown with a sprinkle of black sesame seeds to elevate every bite. Comes in two tasty flavours: Savour Coconut Roll Original with the authentic coconut flavour, and Savour Chocolate Coconut Roll with a velvety chocolate sweetness. Go grab them at your local supermarket today!