Outside of China, most of what we know as Chinese food is largely derived from Cantonese cuisine. Originated from the historic mercantile province of Guangdong, and popularized by the migrant diaspora since the 1800s. Today, you can easily find authentic Cantonese restaurants in your part of the world. But you can just as easily bring the uniquely umami and satisfying flavours into your home-cooked meals.
Chef Leslie Chan says the most important thing is to enjoy the cooking process and share the tasty results.
"Some people feel cooking is a chore. Feel pressured to get the taste right, or think about the mess to clean up after. But with good preparation and a little extra effort, anyone can cook a chef-level dish at home."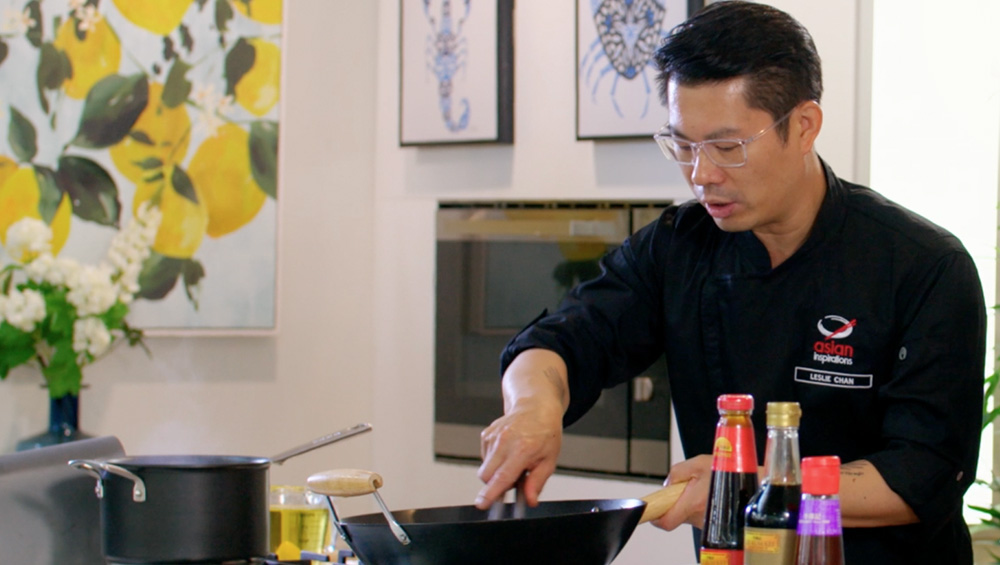 The competitive chef from Hong Kong is a former cookery teacher at Holmesglen TAFE, and RATIONALE Australia, and is now the Head of Innovation and Training at Sushi Sushi. Leslie has also participated in various cooking competitions over the years, as an Australian Chef. While there's certainly the pressure to win, the knowledge and experience gained are far more valuable, especially from the minimalist aesthetics of modern fine dining. For him, food is not just about filling the stomach but also connecting people.
"It's a great pleasure to cook a dish that everyone enjoys."
And to that with Cantonese cuisine, all you need are the right tools, fresh ingredients, and a love for rich, layered flavours. Of course, keeping your kitchen neat at all times certainly helps too. Also, check out our tips on how to make cooking a breeze.
Ingredients & Where to Get Them (in Melbourne)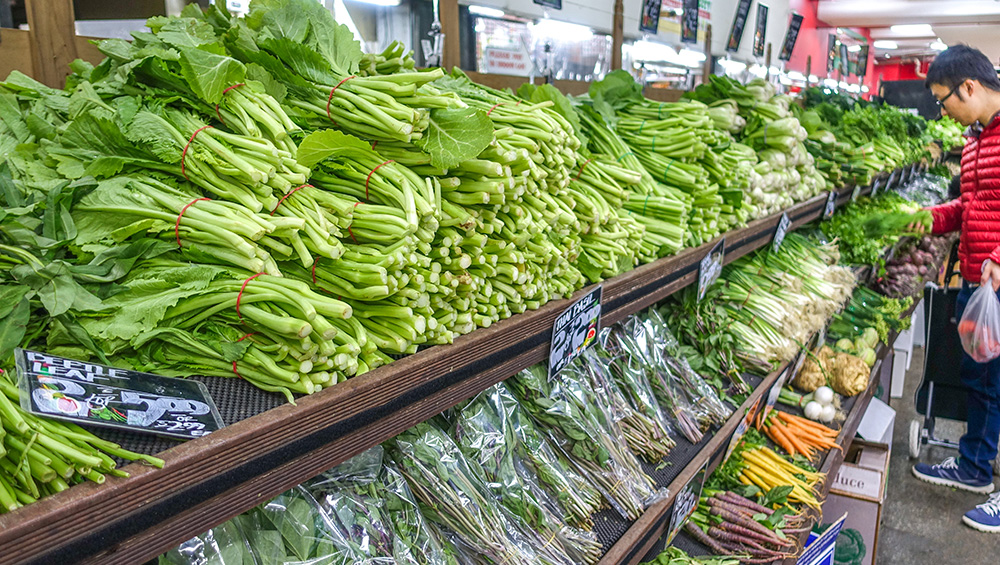 Cantonese cooking accentuates your ingredients' natural flavours with sauces and condiments. Oyster sauce, master stock and sesame oil are must-haves for Chef Leslie – the sauce gives colour, the stock balances the taste, and the oil for the rich nutty aroma. Also essential are corn flour for gravy textures, soy sauce for the savoury flavour, and Shaoxing wine for the spicy, vinegary and caramel-like taste. These ingredients are enough to bring out the layered tastes of Cantonese dishes, whether meat, seafood or veggie.
The best place to find them in Australia is your local Chinese community. For Chef Leslie who lives in Melbourne, Glen Waverley is where it's at; filled with Asian grocery stores that provide a wide range of spices, sauces, condiments and much more. Also, a great spot to find the most authentic Chinese and Japanese food.
Astee Asian Groceries & Butcher at Railway Parade North is Chef Leslie's favourite. He also frequents Big Watermelon, a stone's throw away from Glen Waverley at High Street Road, Wantirna South, Victoria. A specialist shop for exotic and hard-to-source fresh fruits and vegetables.
If you live nearer to the city, Chef Leslie also recommends Queen Victoria Market as a great place to source all kinds of cooking ingredients from around the world.
Keep it Simple & Versatile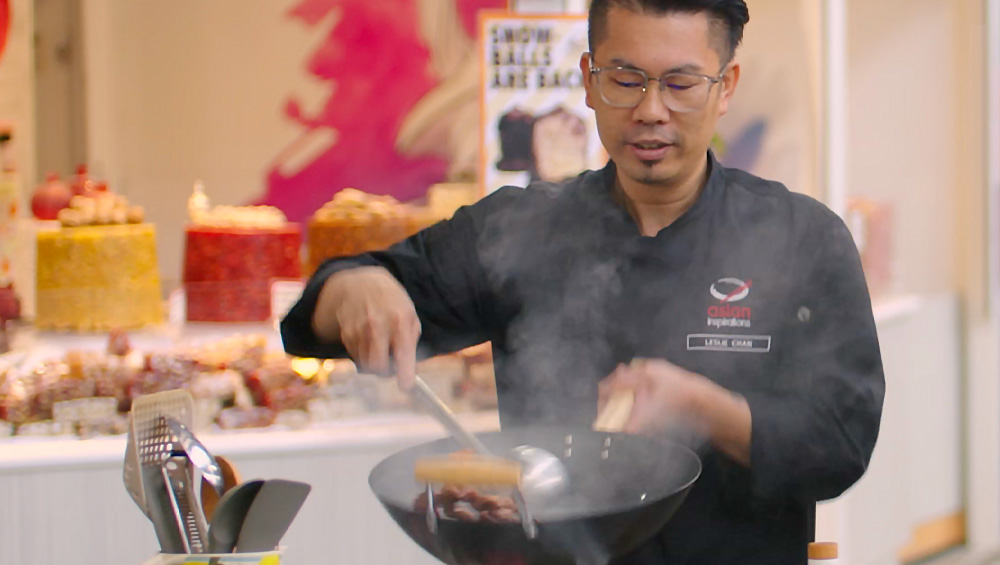 Cantonese home-cooked dishes are actually quite simple to make: most are stir-fried, steamed, or boiled soup. Braised, roasts and deep-fried dishes may take a little extra skill, but on the whole, not too challenging even for beginners.
"Colour, aroma and taste are the main things you want to achieve, but even common dishes can be master-chef level."
Just prep your sauce and condiments to taste, and remember to watch the heat. Check out how to master the wok and our stir-fry hacks. Also, don't be afraid to experiment. Chef Leslie's own inspiration comes from everyday life in Australia, and he loves to try the signature ingredients here with Cantonese cooking.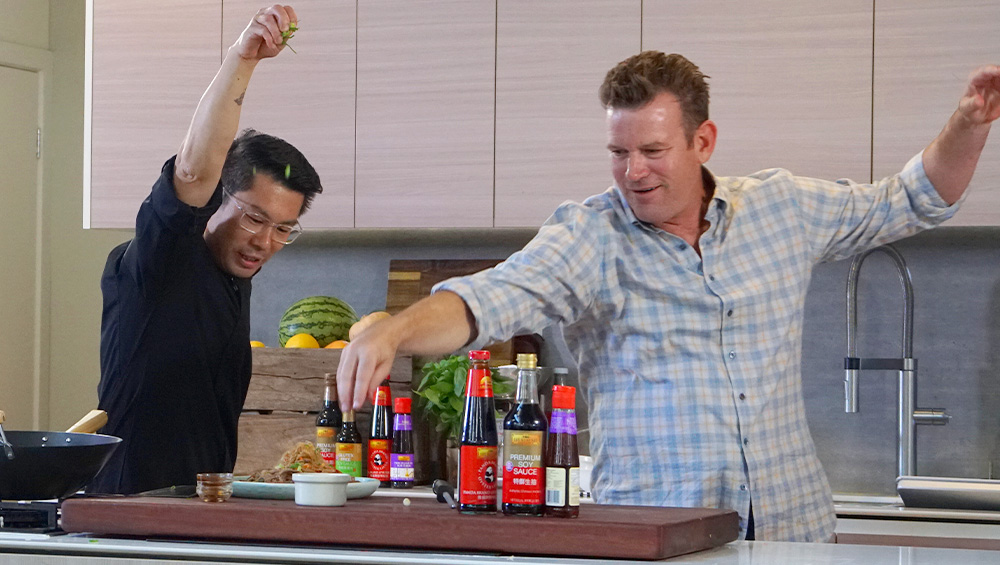 "My kids grew up here and they like vegemite, which has a flavour like Chinese fermented soybeans. I use it to make steamed pork ribs and we love it."
He also recommends sweet and sour pork for a must-try Cantonese dish. Come have a taste of his 'cheeky' version with stuffed Chinese doughnuts.
Want more Cantonese goodies? Find your favourites in our recipes collection!