China's food culture is as diverse as the multitude of spoken dialects. From the coastal cities to inland provinces, every regional community has its own cooking methods, condiments and flavours, born of the local climate, produce and customs. However, most 'Chinese' food in other parts of the world are in fact, adapted and evolved from Cantonese origins. This is due to the mass migration of Guangdong people during the late Qing dynasty period in the 1800s-1900s.
Guangdong is a south-eastern coastal province of China, with Guangzhou as its capital. Home to Cantonese, Hakka, Teochew and Guangxi people – who also make up many of the immigrant descendants around the globe. Cantonese cuisine specifically refers to the culinary arts and tradition of Cantonese speakers, who are the most prominent community.
Guangdong has long been a trading hub since ancient times with many imported food and ingredients, as well as a mostly warm climate with abundant rainfall great for agriculture. As such, Cantonese culinary became richer and more refined than other Chinese cuisines. Even today, Cantonese chefs are highly regarded across China.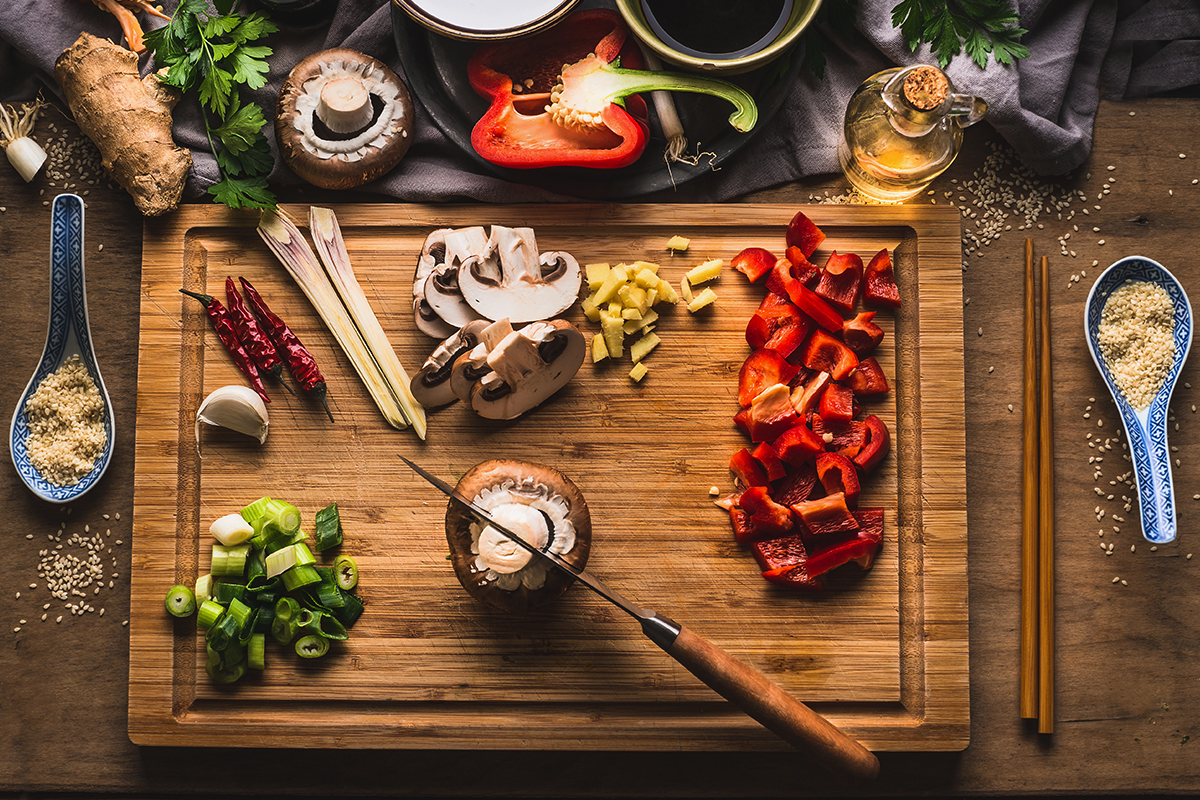 Natural Flavours
Preserving and accentuating the food's original flavours is the hallmark of Cantonese cooking. While overseas' descendants had adapted to their regional tastes and styles, authentic Cantonese chefs tend to use less oil and spices, making non-greasy dishes with well-balanced flavours. Food freshness is as paramount as the chef's skill and methods, never allowing the condiments to overpower the main ingredient. Everything with four legs on the ground and its back to the sky is edible, as the Cantonese saying goes. And so, Cantonese cuisine has a wide variety of meats, animal organs, poultry and vegetables; often accompanied by white rice or noodles.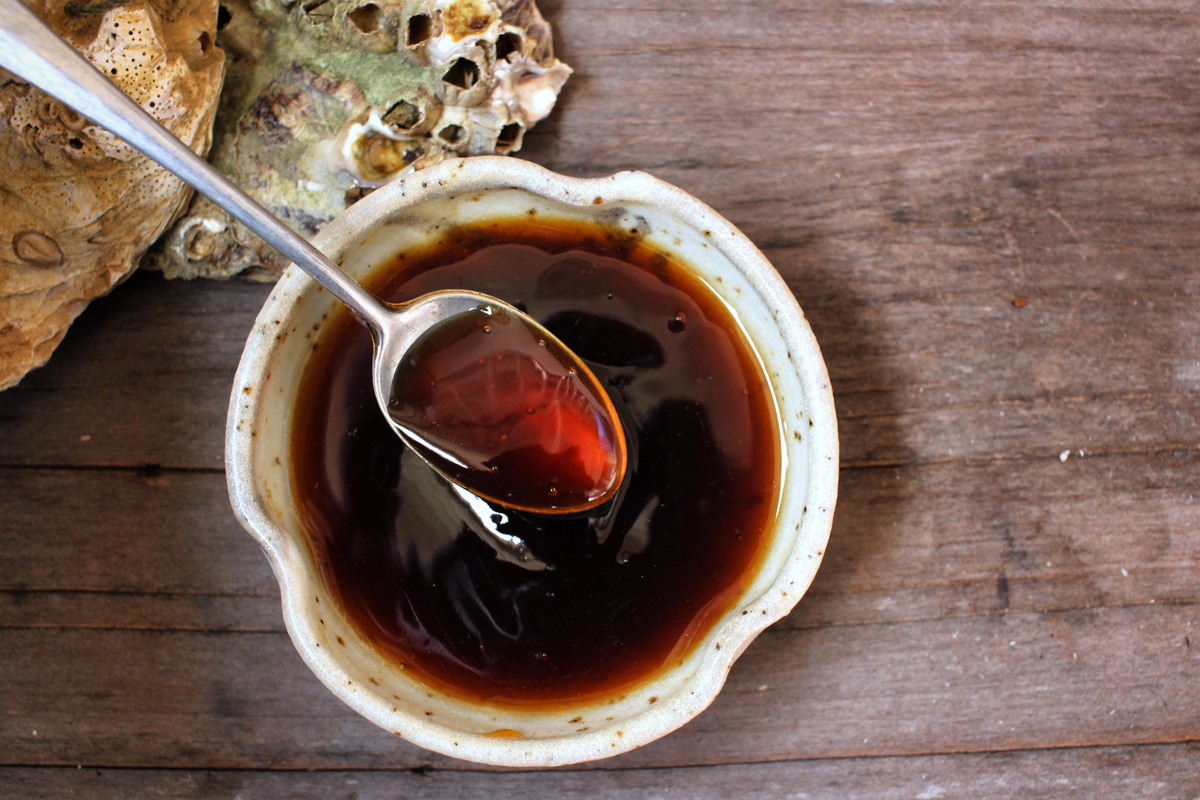 Condiments and Sauces
Sugar, salt, rice wine, corn starch, vinegar, sesame oil and garlic are the most common condiments; with ginger, five-spice powder, chilli peppers, powdered black pepper and star anise used sparingly. Sauces are the key taste enhancers, including soy sauce, black bean sauce, Char Siu sauce, Chu Hou Paste (fermented soybean paste with salt, sugar and assorted condiments), master stock (simmered meat and bone gravy), oyster sauce, Hoisin sauce, sweet-sour sauce, plum sauce and shrimp paste.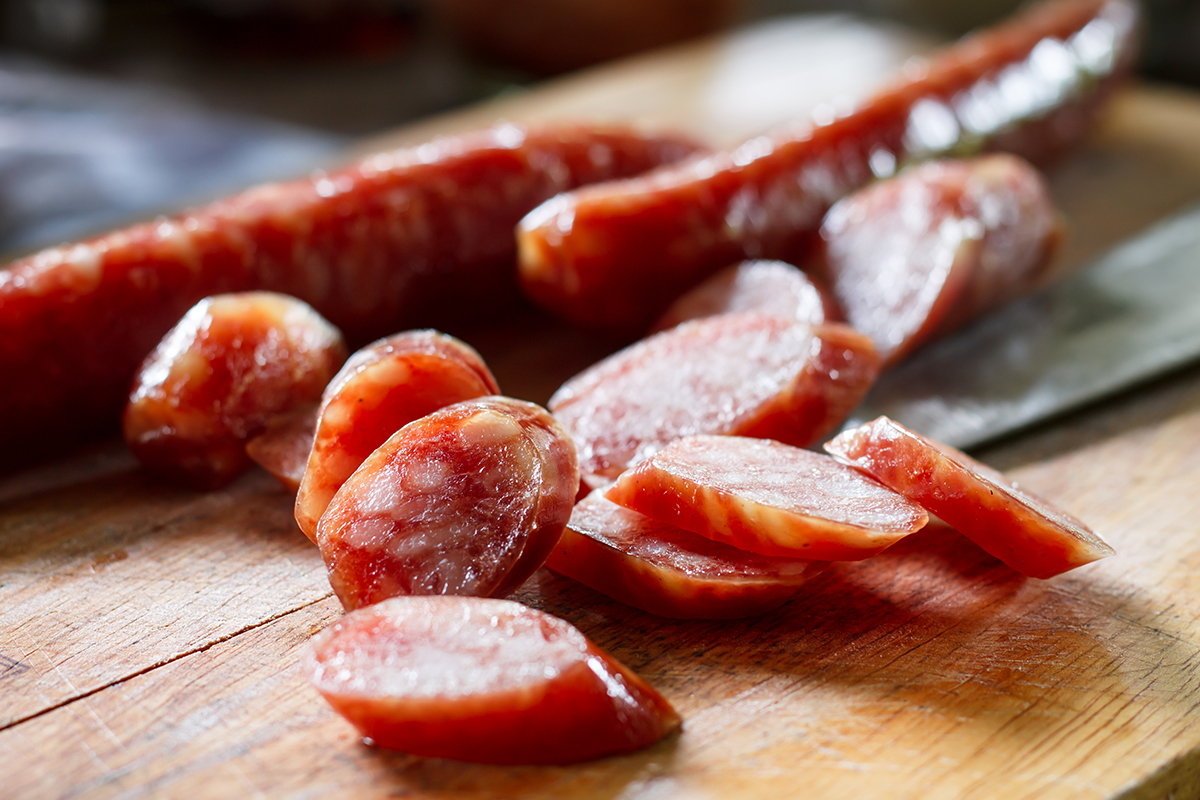 Dried and Preserved Foods
There's also a long list of preserved ingredients, believed to be influenced by Hakka cuisine. Century egg, Laap Cheong roast pork sausage, dried cabbage, scallops and shrimps, tofu-skin wraps, fermented tofu and black beans, Suan Cai pickled napa cabbage and radish preserved salted duck and pork, salted fish and duck egg are added, mixed or served in various dishes for their intense flavours.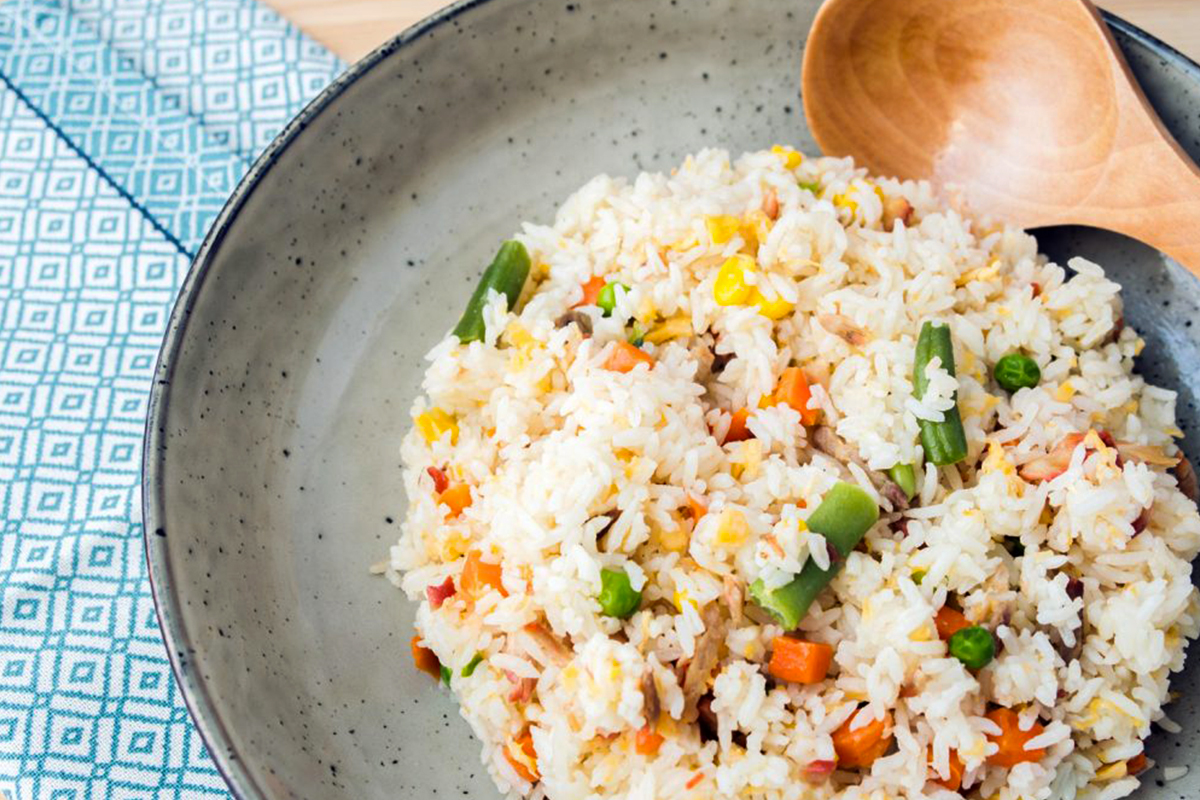 Common Dishes
Cantonese cuisines are mainly stir-fried and steamed, plus a variety of soups, braised or roasted meats, and some deep-fried dishes. Most are served hot and paired with plain white rice. Common home-cooked dishes include Cantonese style fried rice, choy sum in oyster sauce, steamed egg, sweet-sour pork, steamed frog legs on lotus leaf, stewed beef brisket, stir-fried hairy gourd with dried shrimps and glass noodles, steamed pork ribs with fermented black beans and chilli pepper, steamed ground pork with salted duck egg; and many more.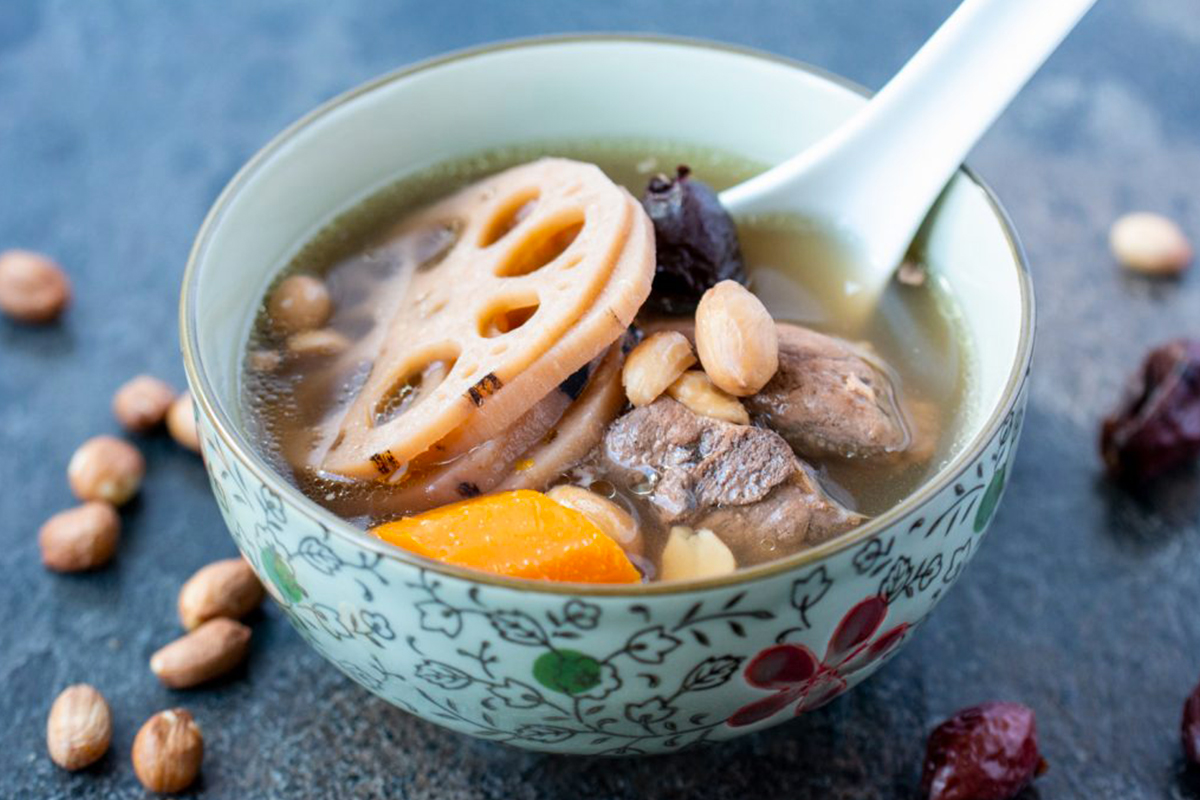 Soups
Cantonese soups are also called Lou Fo Tong or 'old fire soup': clear broths prepared by simmering meat, herbs and other ingredients for several hours. There are two methods: Bou Tong, ingredients heated with water in a single pot. Dun Tong, ingredients placed in a small stew pot, then heated in a bigger pot with water; which preserves flavours even better. Signature dishes are pork ribs with watercress and apricot kernel soup, snow fungus soup, winter melon soup, and Sea Emperor broth with crab meat and bamboo fungus.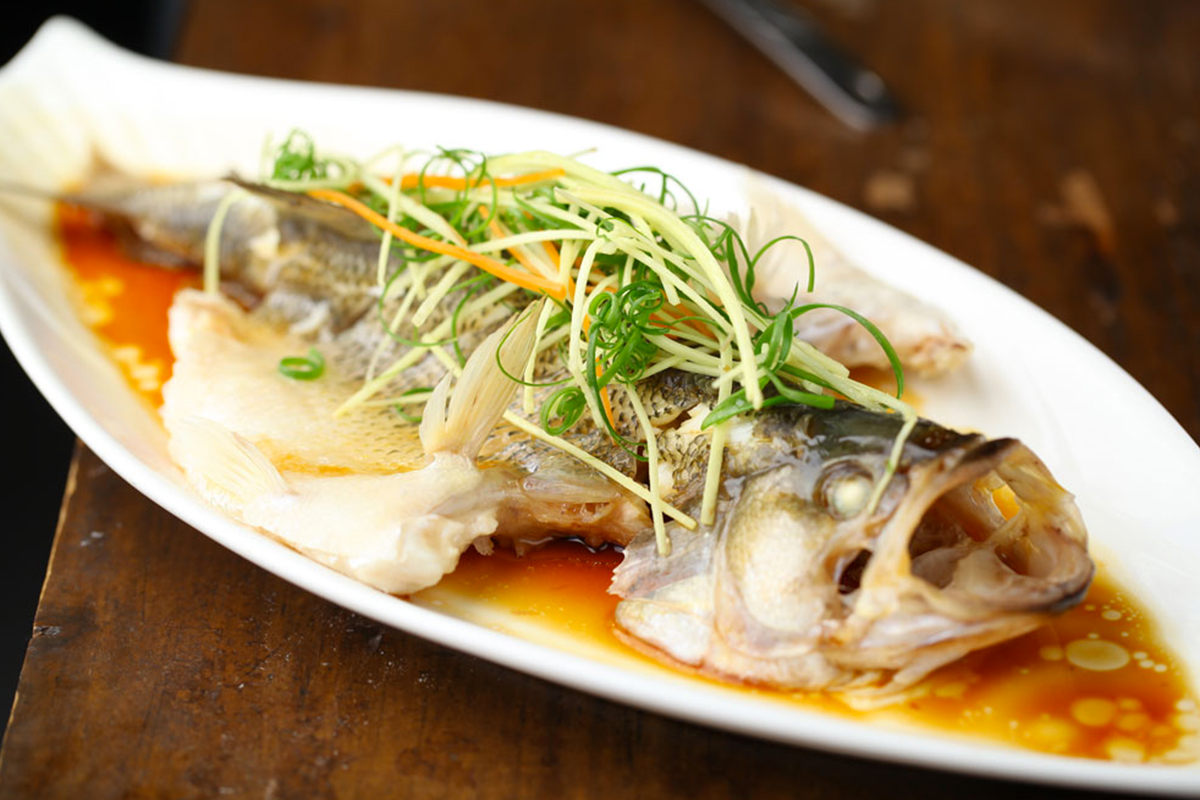 Seafood
Seafood is premium dinner delicacies, savoured for freshness. So, most Cantonese restaurants keep their seafood swimming in aquariums rather than stocked in refrigerators. For cooking: marinade recipes to remove the stronger odours, and most dishes are steamed with dashes of sauce, spice and garnish. Fish, for instance, is steam-cooked whole with soy sauce, ginger and spring onion. Other favourites are lobster with ginger and scallions, scallops with ginger and garlic, fried mantis shrimp with chilli peppers, braised abalone, and white boiled shrimp served with soy sauce.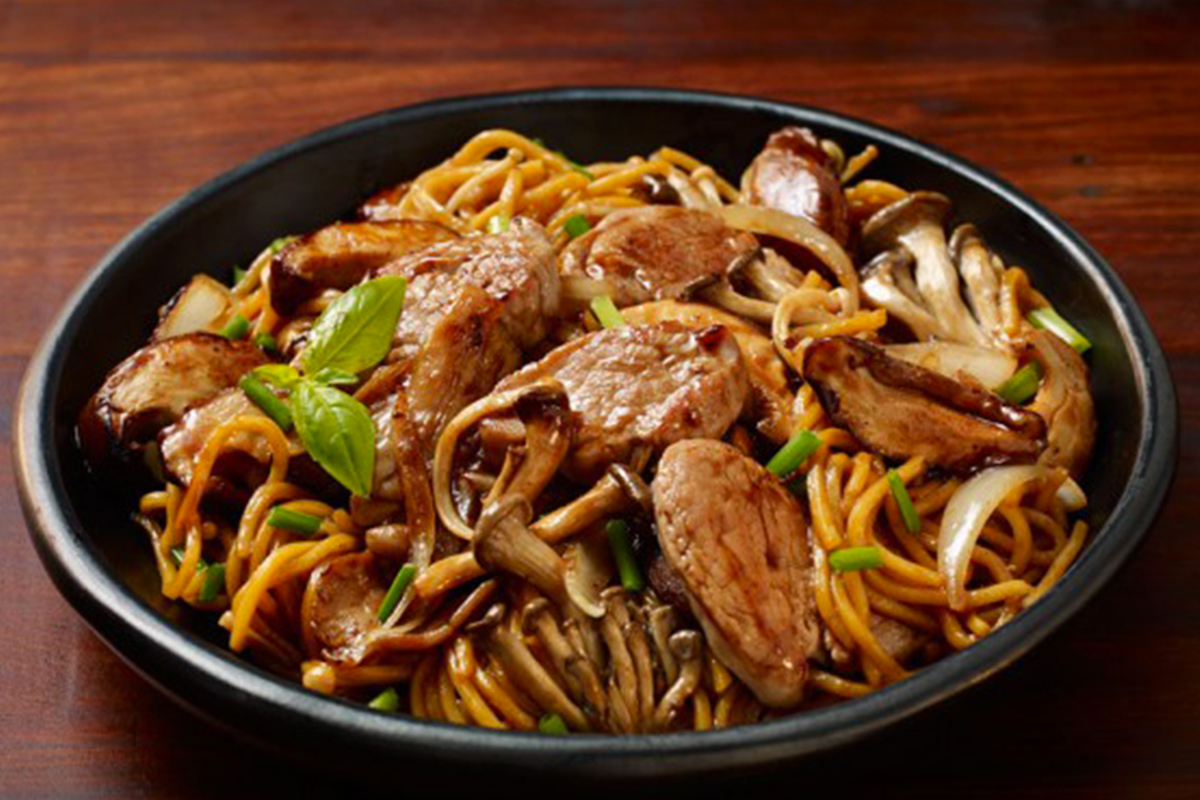 Noodles
Stir-fried or in soup, noodles are single-dish meals, especially in cafés and street food; sometimes served with toppings like fish ball, fish slices and beef balls. Cantonese staples include beef brisket soup noodles, Chow Min fried noodles, beef chow fun, Jook-sing soup noodles, silver-needle noodles, fried, dry-sauce or soup Yi-min, Hor-fun rice noodles, steamed Cheong Fun rice noodle rolls and Wanton soup noodles.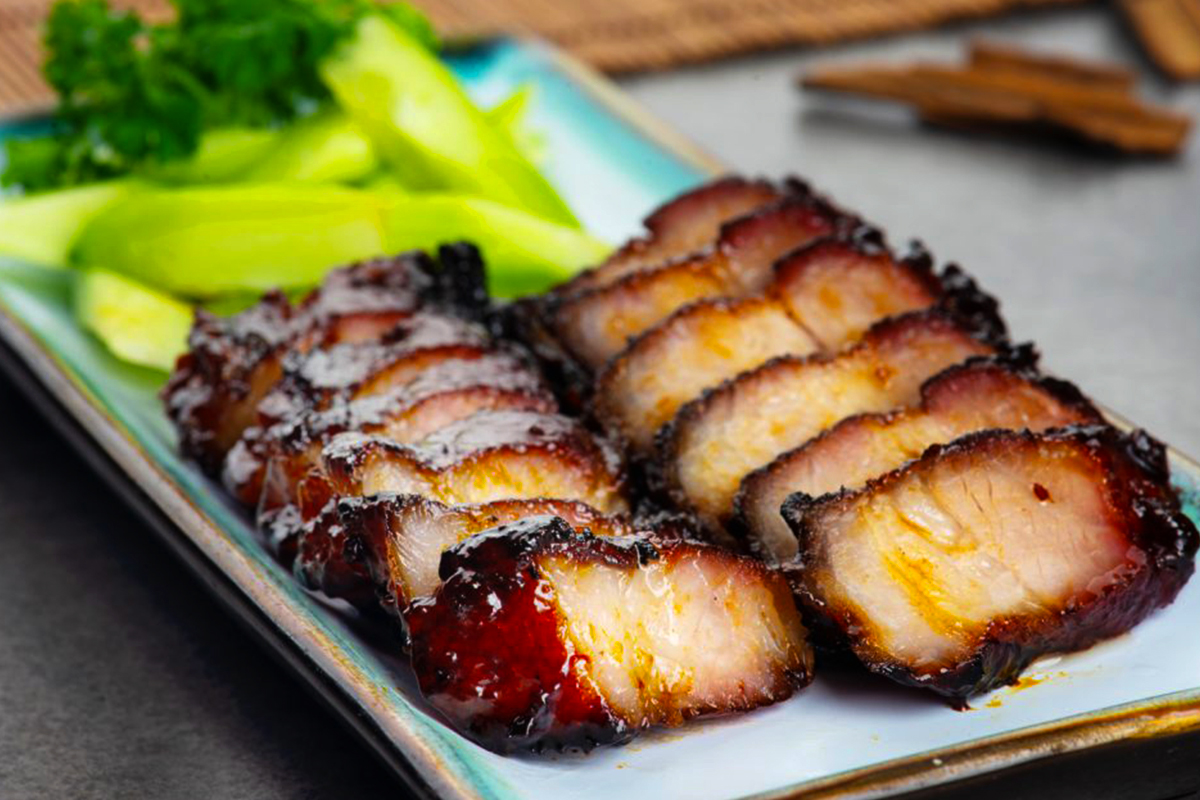 Siu Laap: Siu Mei and Lou Mei
Siu Mei roasts and Lou Mei braised dishes all fall under the Siu Laap category. Char Siu, roast duck, goose and pigeon are Siu Mei; while most Lou Mei are thick gravy dishes made from animal organs and entrails, such as braised beef entrails and brisket, chicken scraps, duck gizzard and pig's tongue. These are served as single dishes with rice or in platters. Roast chicken in soy sauce, braised cuttlefish, poached duck in master stock sauce, and steamed white-cut chicken are also considered Siu Laap.
Banquet Specials
Chinese people love large dinner gatherings, and Cantonese banquet specials are meant to be shared around the table. These include roast suckling pig, crispy fried chicken, stir-fried tofu with shrimp, duck with taro, seafood with bird's nest, roasted ribs with salt and pepper, sour pork ribs, Lo Hon Jai mixed vegetarian platter, and crispy fried chicken.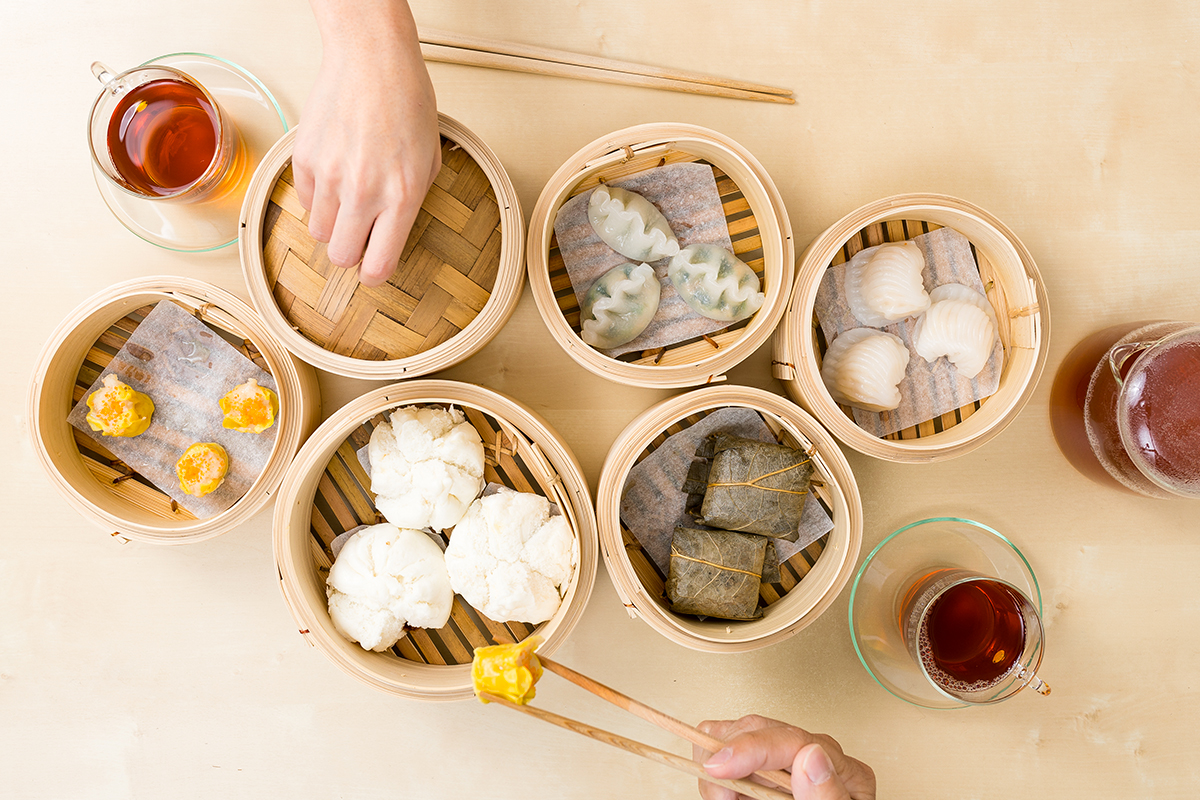 Dim Sum
Dim Sum
is a whole class of bite-size dishes enjoyed for breakfast, brunch and afternoon tea; which includes buns, dumplings, deep-fried snacks and light pastries. Probably made world-famous in Hong Kong and since spread to restaurants around the globe. Check out the highlighted link for more.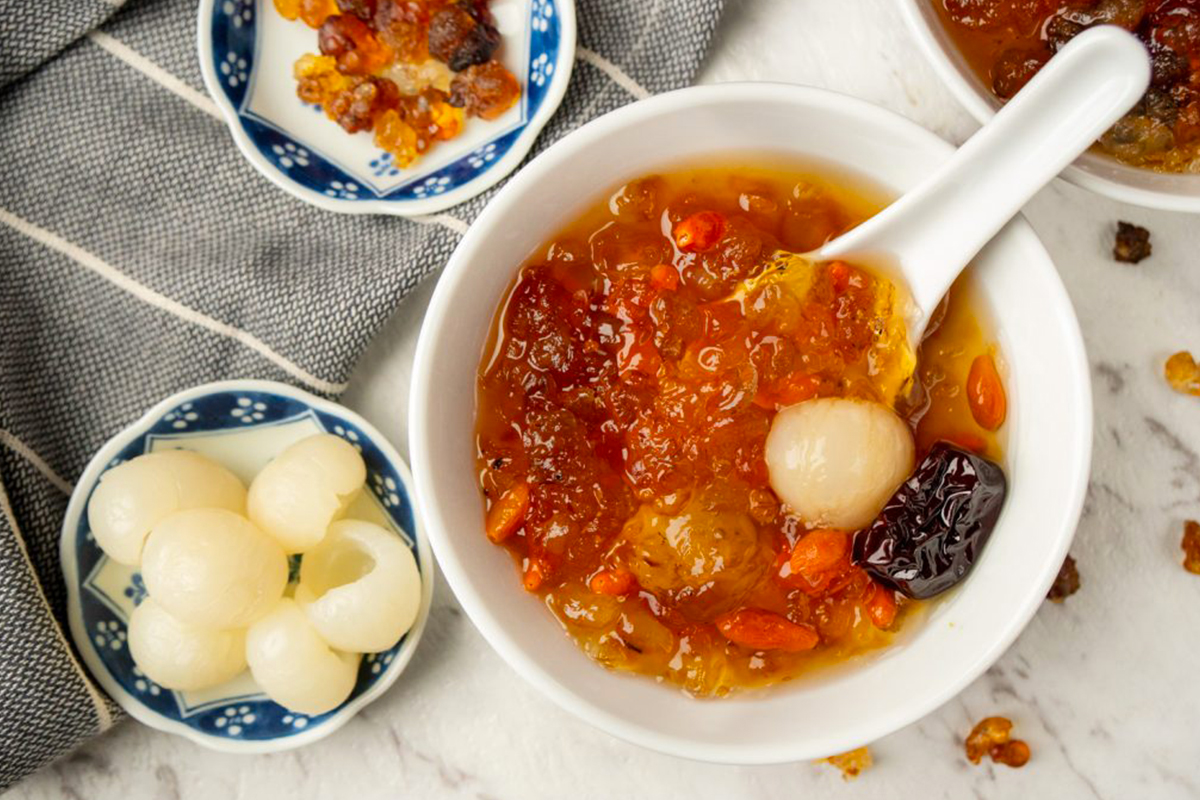 Desserts
Tong Sui or 'sugar water' are sweet soupy desserts. Every Chinese community has its own varieties, with some available across all regions in China. Cantonese specials include tofu pudding, black sesame soup, double-skin milk custard, Mung bean and red bean soup, Sai Mai Lo sago soup, sweet potato soup, steamed egg custard and Gwai Lin Gou herbal jelly.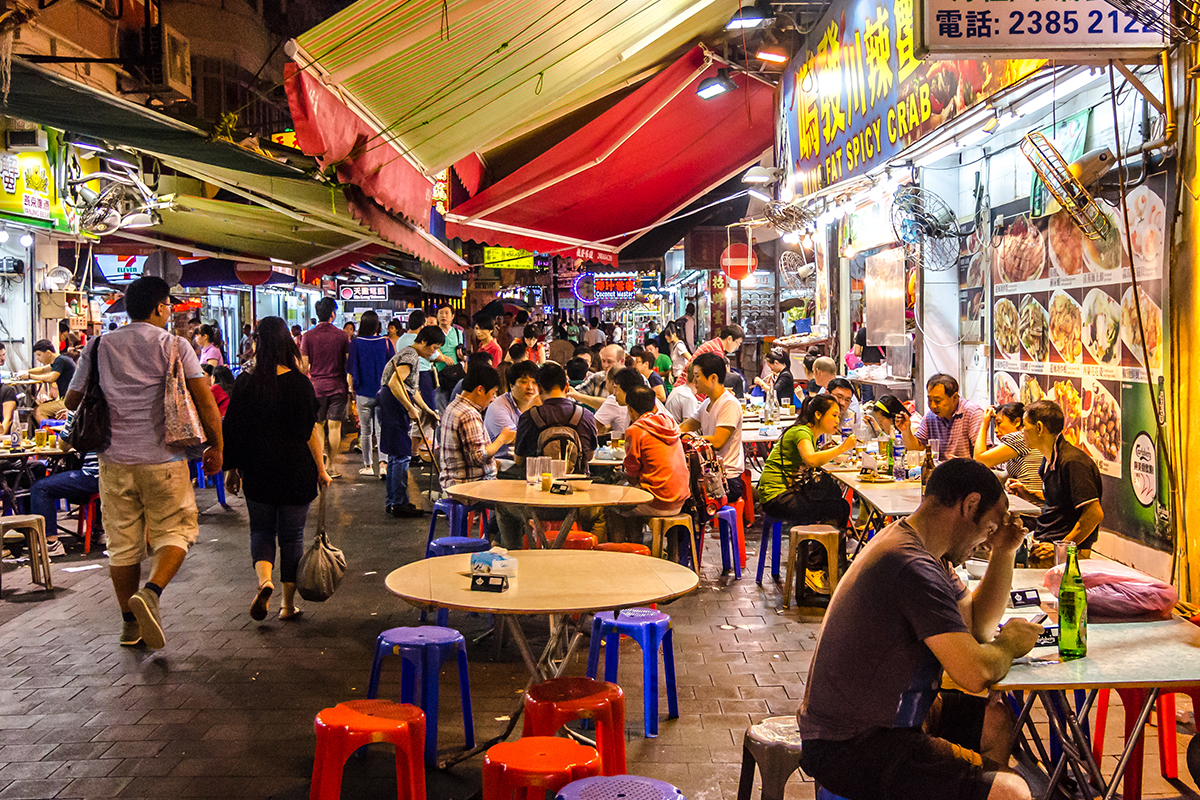 Hong Kong
As mentioned, most Chinese foods in the world are Cantonese adaptations, especially in Southeast Asian countries like Malaysia, Singapore, Indonesia and Thailand. But the best place to experience authentic Cantonese cuisine outside of Guangdong is Hong Kong, which still retains the essence of Cantonese food culture with its unique style and flavours. Find out more with our list of
Top 10 Hong Kong Street Food
!