Cooking oil is probably the least talked-about ingredient in Asian culinary, yet using the right cooking oil for your dishes can make all the difference. Like how a good dressing of olive oil boosts the yumminess of your salad, Asian stir-fries, deep-fries, desserts and dip sauces has a variety of cooking oils to achieve their authentic aromas, flavours and tastes.
Historically speaking, fats were used for cooking before oil, and the earliest among these was lard – rendered from the fatty parts of a pig by steaming, boiling or dry heated into a semi-soft white fat. Lard has been used around the world for cooking and baking, as well as in sausages, pâtés, dumplings and pastry fillings. Although its popularity has waned in Western cultures, lard is still used to this day in Asian cuisines and is a household favourite for Chinese and Vietnamese cooking. The Chinese also figured out that they could make lard out of soybeans since 200AD – also still a favourite among vegan Buddhist chefs today. Poultry fat is another Asian ingredient, often rendered and saved from cooking chicken or duck at home. Chicken fat is great for cooking green veggies, which gives them a savoury fragrance.
After fats, came the cooking oils in the following centuries, derived from sesame, corn, peanut, rice bran and more – thus opening a whole new world of delicious cooking across Asia.
So, next time you whip up your favourite dishes at home, try some of these authentic cooking oils for awesome Asian flavours!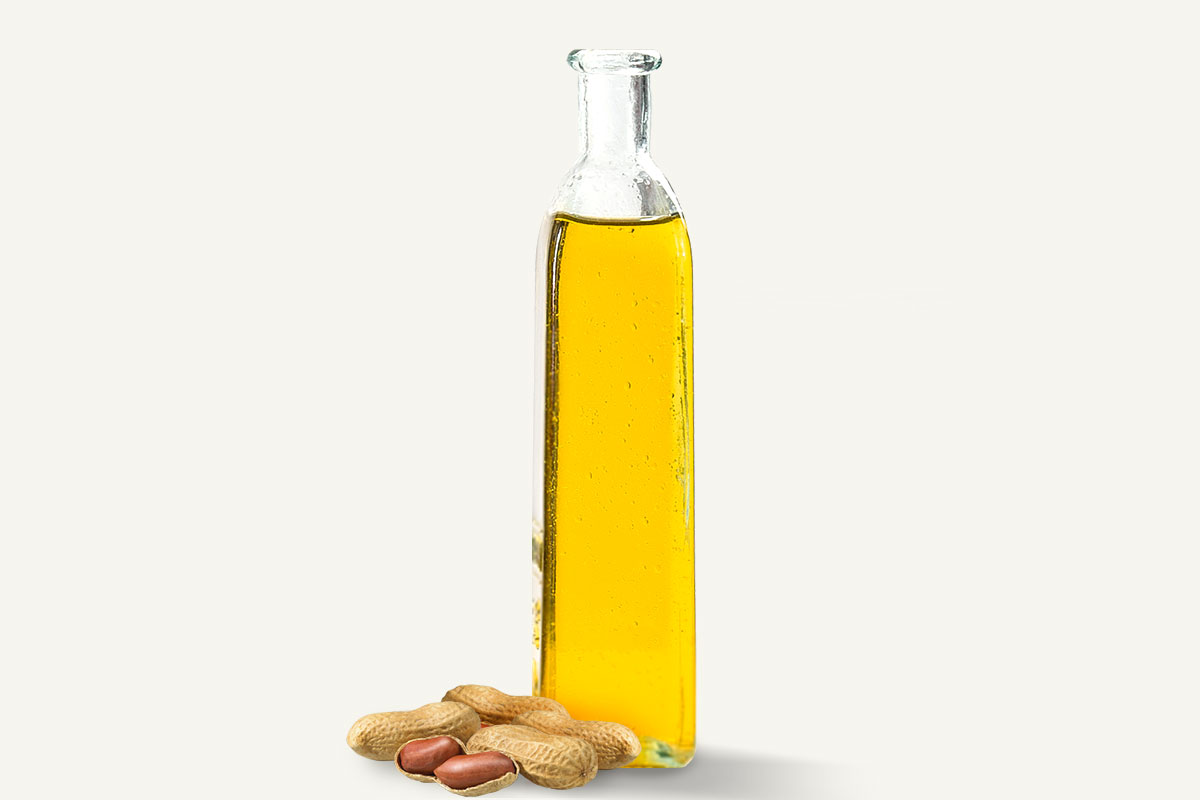 Peanut Oil
Peanut oil generally has a nutty taste and has a high smoke point, making it ideal for stir-fry or deep-fry dishes; especially meat. There are four types:
Refined peanut oil, which has its strongest flavours and colours removed to become a neutral cooking oil suitable for any ingredients, and safe for those with peanut allergies.
Virgin peanut oil with a light nutty flavour enhances the tastes of key ingredients in your dishes.
Roasted peanut oil with a deep nutty taste and golden brown colour – to be drizzled over your cooked dishes for flavouring, or used as dressings, as well as in sauces and marinades.
Peanut oil blends, which is blended with cheaper vegetable oils such as soybean oil for affordability. A little less flavourful, but still has a high smoke point for frying.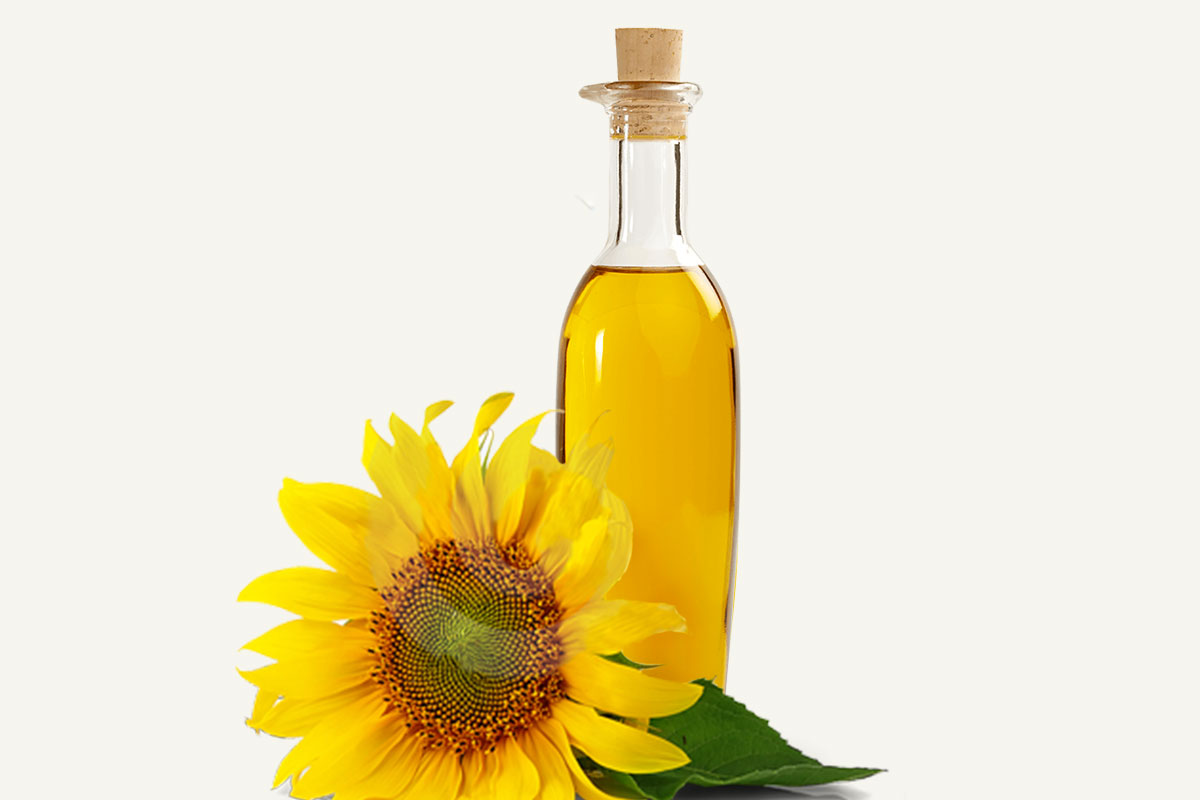 Sunflower oil
Pressed from the seeds of sunflower, with a clear golden colour, sunflower oil is high in Vitamin E and low in saturated fat. A healthy choice for cooking. Its light nutty flavour and high smoke point make it perfect for stir-fries of any ingredient, as well as deep-fried snacks such as Tempura. Also a great alternative to olive oil for your salad or noodle dishes.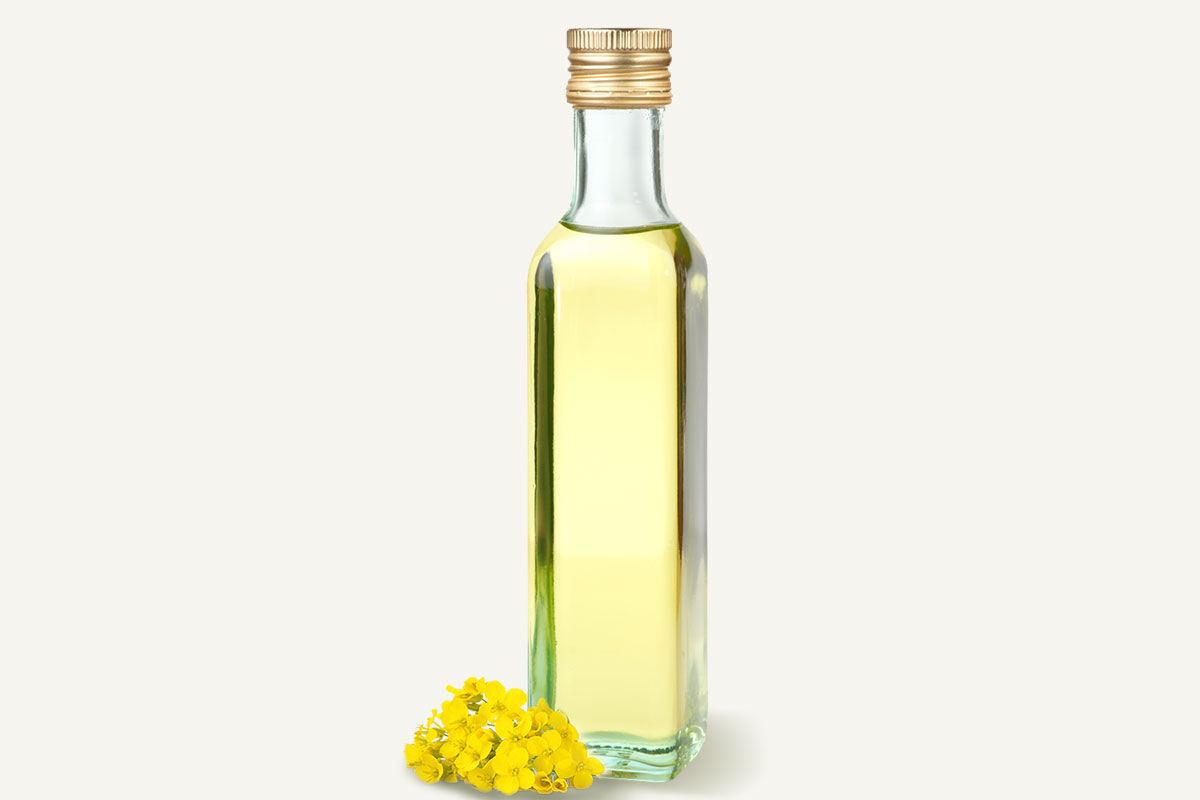 Canola oil
Derived from rapeseed, with the least amount of saturated fat among all vegetable oils, canola oil has a clear light yellow colour, smooth texture and a neutral taste – which makes it super versatile for sautéing, stir-fry, grilling, baking, dressings, marinades and sauces. It is the most popular cooking oil around the world and you can pretty much cook anything with it! Just make sure to cook at medium-high temperatures to avoid burning.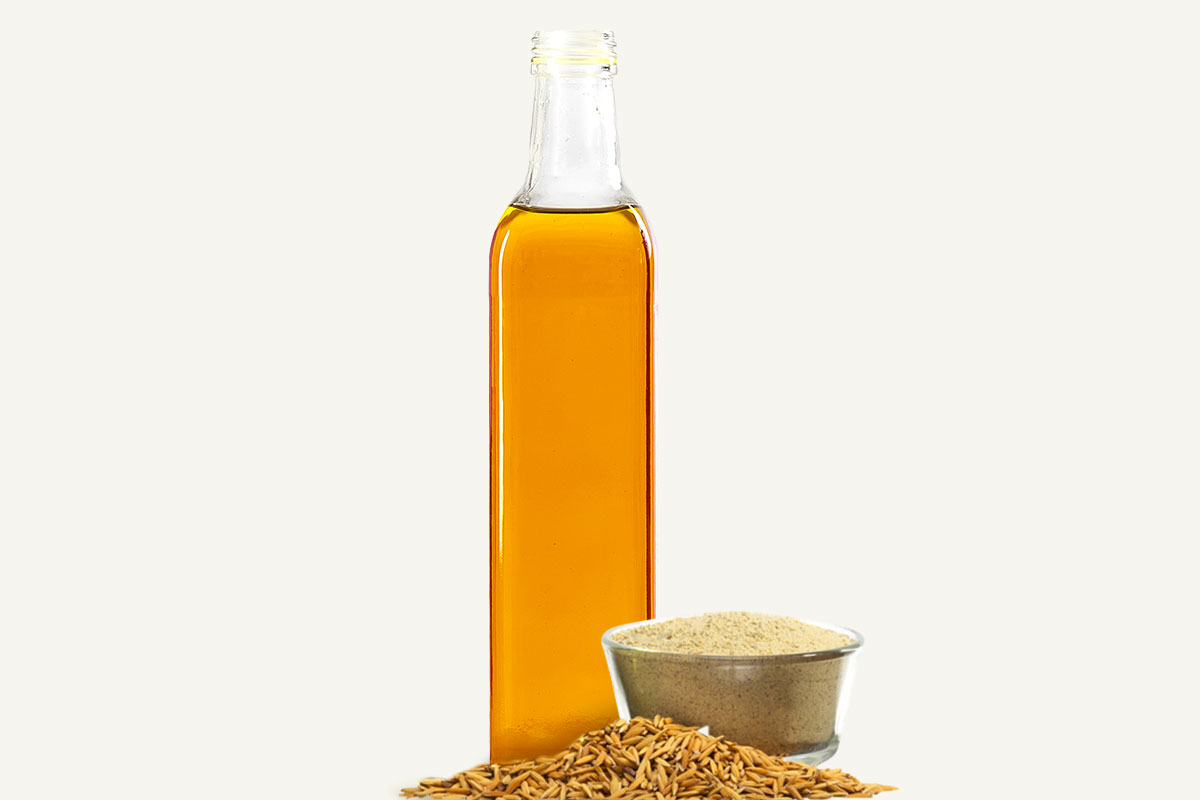 Rice-bran oil
Extracted from the outer layer of the rice grain, rice bran oil contains healthy fats beneficial to your heart, as well as Vitamin E and antioxidants - a superbly healthier option among cooking oils. Its subtle nutty, earthy flavour is similar to virgin peanut oil; and its high smoke point also makes it ideal for stir-fries and deep-fries of any ingredient, as well as baking.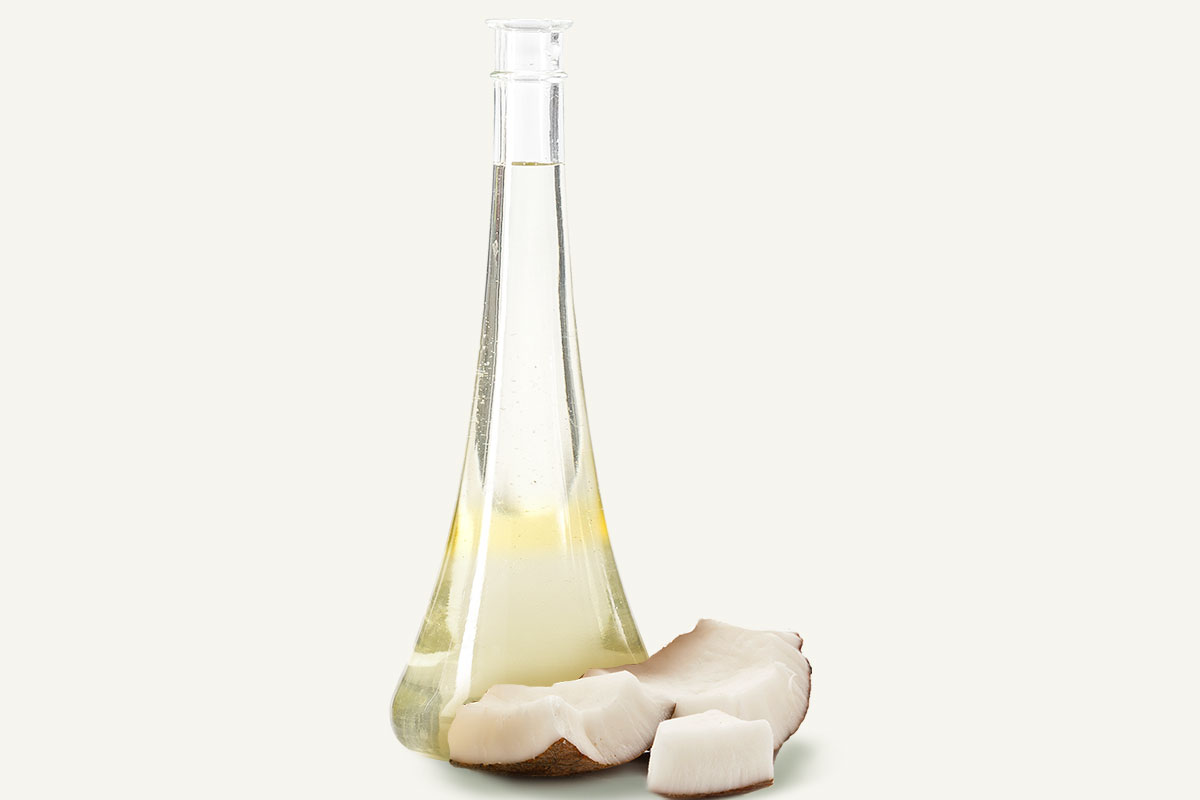 Coconut oil
Derived from coconut meat or milk by cold-pressing, coconut oil contains high Medium Chain Fatty Acids, which are more readily converted into energy rather than stored in your body. However, it also has high saturated fats, so use in moderation.
There are two types: Virgin coconut oil has a distinct coconut scent and is great for desserts and baking, or as a substitute for butter. Refined coconut oil is processed to a neutral flavour, and is more suited for cooking – especially tasty for veggie stir-fries. Both virgin and refined coconut oils have high smoke points, but unlike other cooking oils which come in liquid form, uncooked coconut oil is actually solid with a creamy white colour, but melts when heated at around 25°C.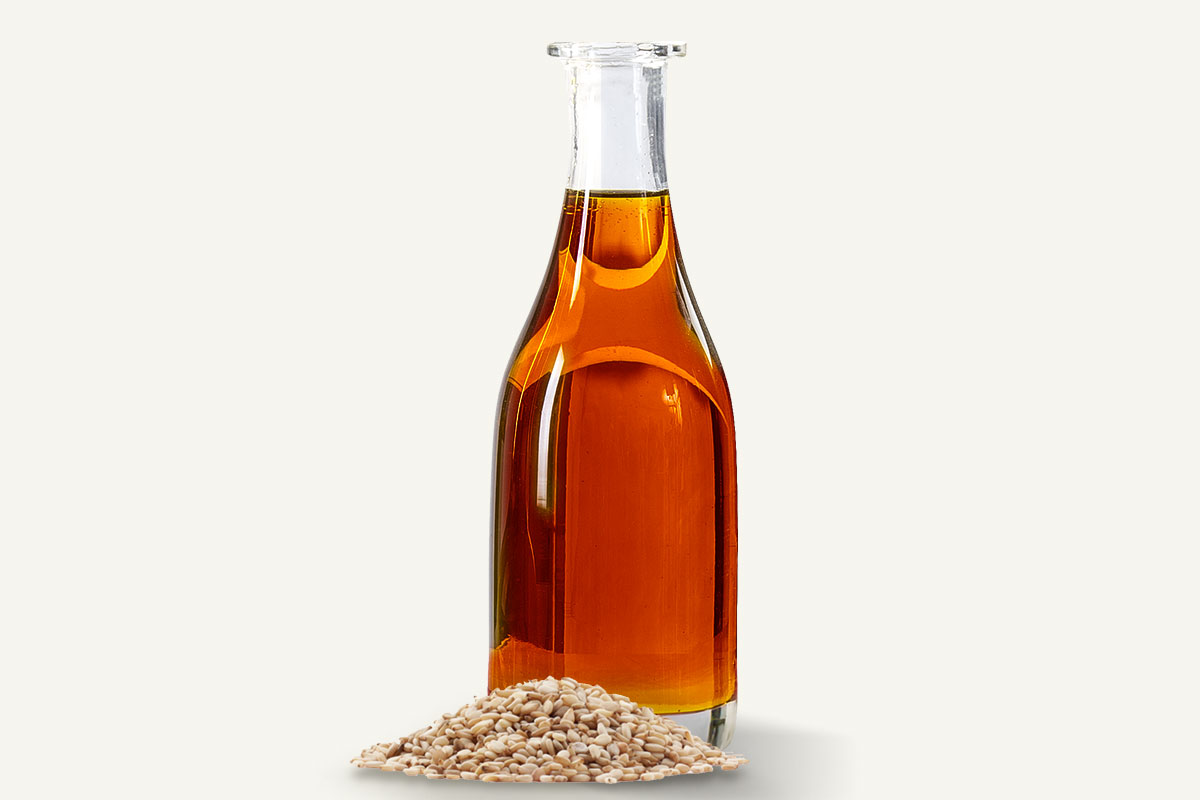 Sesame Oil
Amber-golden coloured, rich earthy aroma and a hint of sweetness, sesame oil is mainly used for dressing in salads, noodles and soups for its extra fragrant taste and deep umami flavour - popular from China to Southeast Asia. Japanese chefs also blend it with other cooking oils for fried dishes, and Koreans use it to boost the flavours in pan-fry dishes.