Thai food is popular all over the world, and the myriad types of Thai curries are some of the most beloved. Usually served with hot, steamed rice, yellow, green and red Thai curries can be cooked with all kinds of vegetables, meat or seafood. They're so versatile that these pastes, made from fresh herbs and spices, can also be used to marinate or add a quick flavour bomb to any dish. The difference between each of these colourful curries may be confusing to some, but we'll be running through their different core ingredients and flavour profiles to help you find your go-to Thai curry.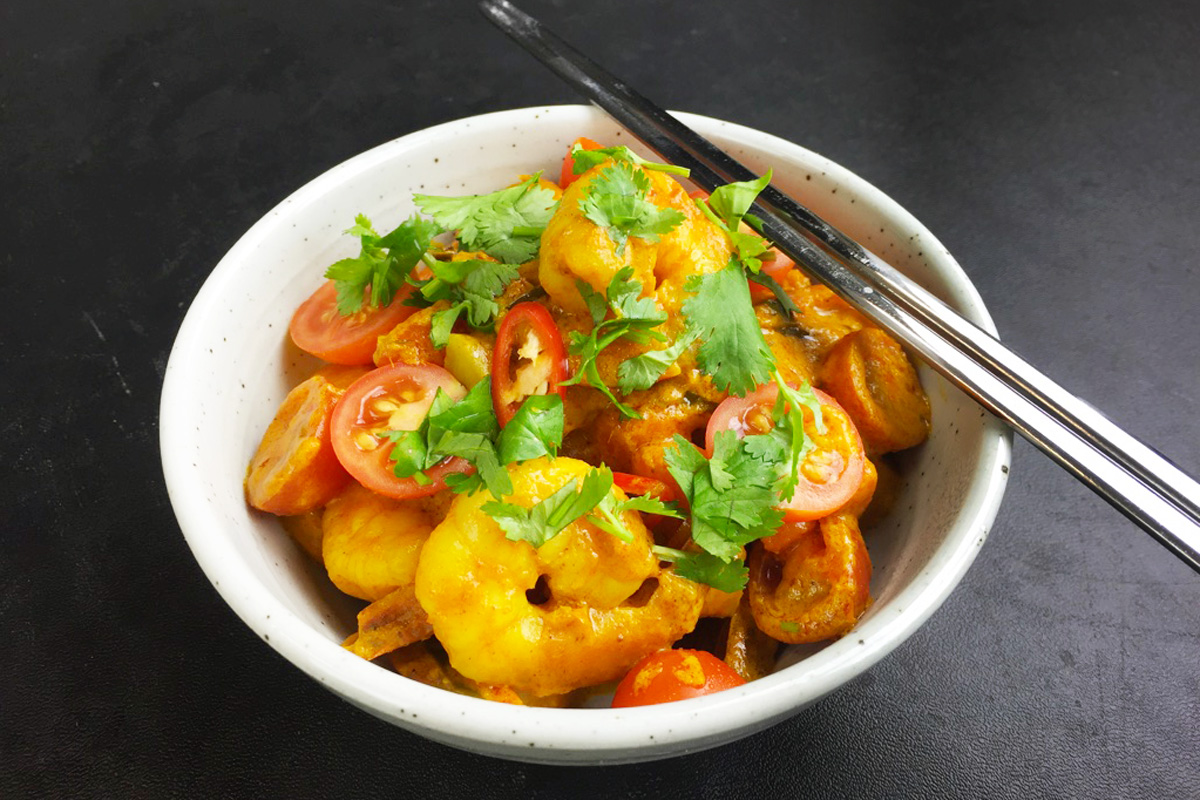 Yellow Curry
The ingredient that gives this Thai curry variety its characteristic yellow hue is of course turmeric. While
Thai yellow curry
combines a whole range of fragrant, fresh herbs and dried spices, it's much milder than its green and red cousins, because there's usually not as much chilli. Word of caution: Turmeric will stain everything, so you'll want to wear gloves if you're making your own yellow curry paste. Check out our
Prawn Yellow Curry recipe
for a quick and easy midweek dinner.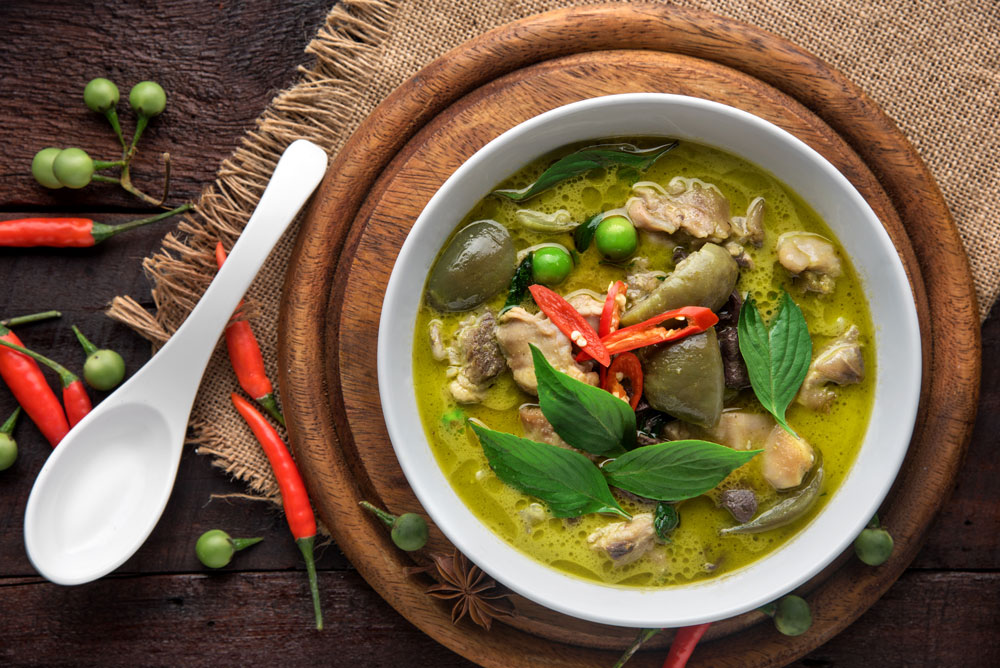 Green Curry
If you can handle the heat, then go for a
Thai green curry
. With incredibly aromatic ingredients like fresh green chillies, coriander, kaffir lime and Thai basil, you know you're going to get a delicious Thai dish no matter what. Although the coconut milk tones down the spice, you've been warned that green curries are usually the spiciest of the three curries we've listed here. Take a look at our from-scratch
Thai Chicken Green Curry recipe
!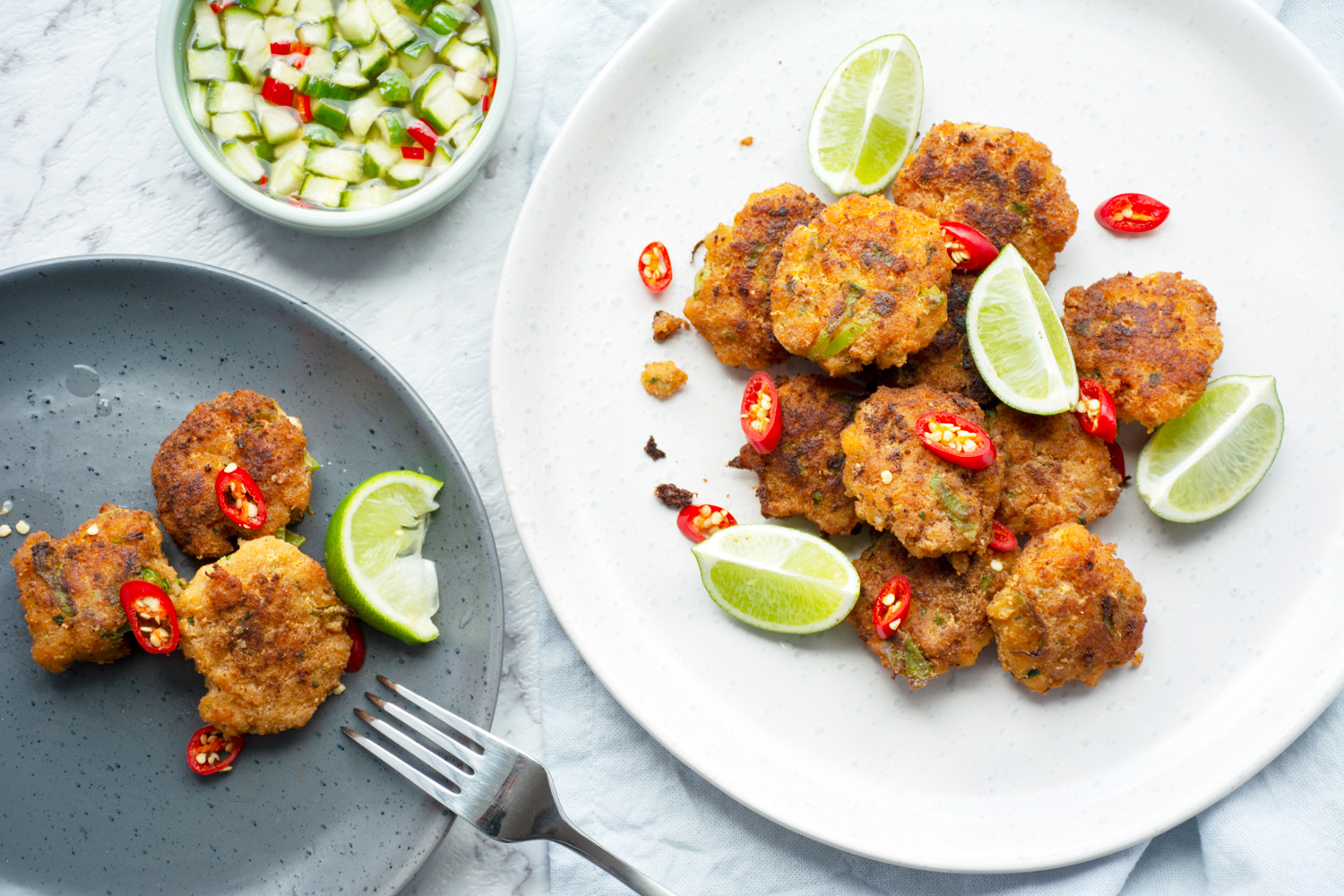 Red Curry
Thai red curries
are usually spicier than yellow curries but less spicy than green ones. It's the red chillies in the paste that lend their colour to this curry. The fiery heat from the chillies are toned down by the coconut milk, but you could even scrape out the seeds and inner white flesh from your chillies to create a milder paste. Feel free to swap out the bird's eye chillies for long chillies if they're too hot for you. If you're a red curry fan, we reckon you'll love our
Thai Red Curry Fish Cakes recipe
!