Nestled in Thailand's northern region along the Ping River, Chiang Mai is the country's second largest city, with a history dating back to 1296. Well-loved among tourists for the ancient temples, colourful street markets, amazing food and scenic mountains.
If you're a coffee fan, you have one more reason to enjoy Chiang Mai – it's also the coffee capital of Thailand. Not just for the abundance of quaint cafés and coffee stalls, but also the unique aroma and flavours of their home-grown coffee.
Chiang Mai's Coffee Legacy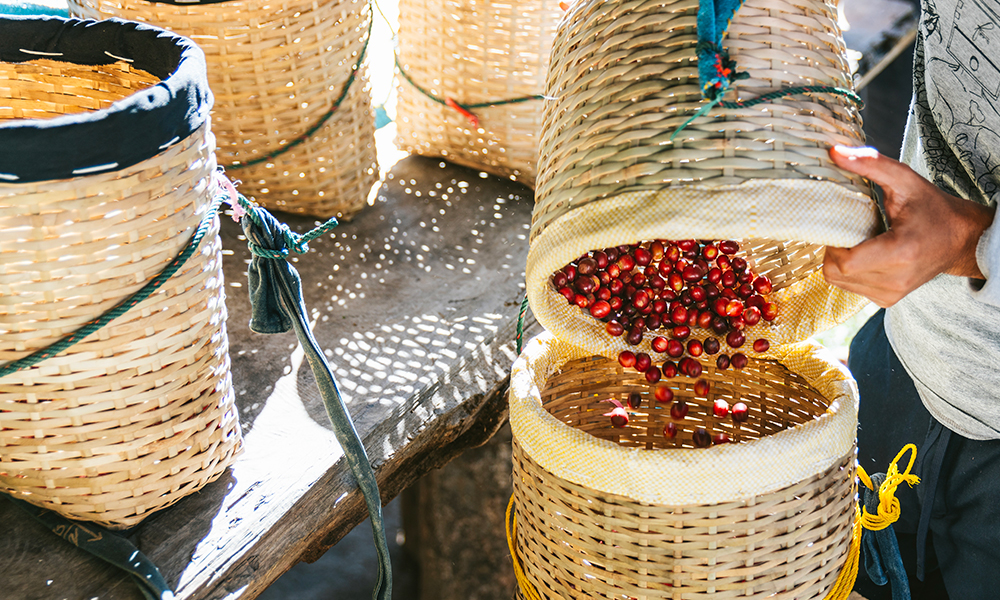 Thailand is one of the world's top 25 coffee producers, on par with Panama. And the majority of Thailand's coffee exports come from Chiang Mai. The region's cool rainy climate and fertile soil makes it perfect for growing Arabica – the best of coffee bean variants.
Coffee cultivation in Chiang Mai actually began around 1970, thanks to former King Bhumibol Adulyadej. His Thai Royal Project sought to alleviate poverty by investing in sustainable agriculture all around the country. Thus, coffee became one of the primary produce in the northern region, to replace opium farming which had ruined parts of their mountain forests in the past.
Today, Chiang Mai farmers have developed their own environment-friendly ways to grow, harvest and process their coffee. Thai beans typically have a bittersweet, acidic and earthy taste, with a nutty, cedar-like aroma. However, roasters and brewers are always improving their flavours, with local ingredients such as soy, corn, rice and sesame seeds to bolster their coffee's uniqueness.
Rich Coffee Culture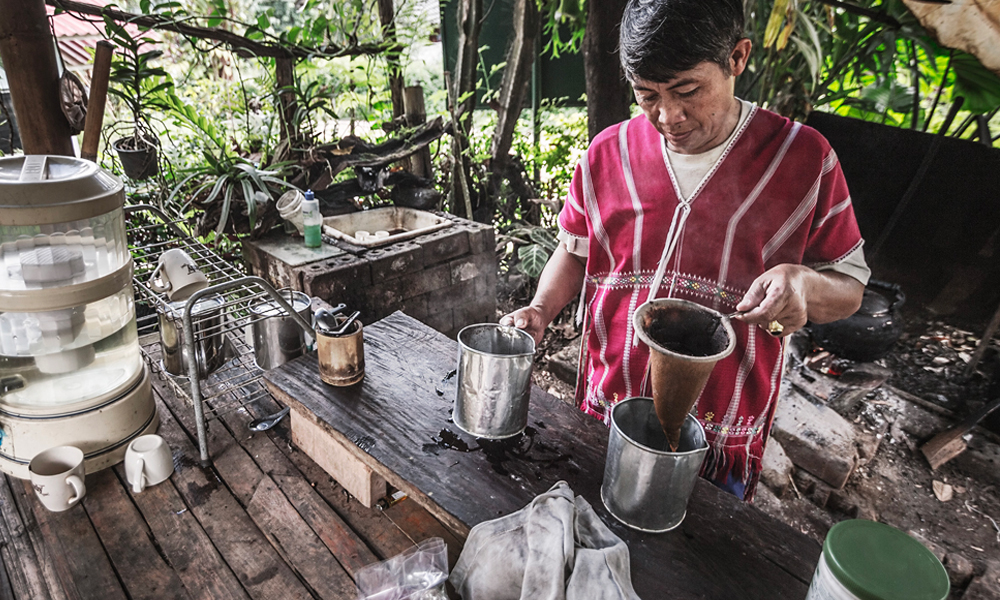 Coffee culture in Thailand is greatly influenced by their neighbours' colonial past, though they'd never been colonized themselves. For instance, the Vietnamese street coffee culture is vibrant in Thailand as well. Turn a corner in any part of Chiang Mai or Bangkok city, and you'll find a cart with stools, ready to serve you a glass, hot or iced.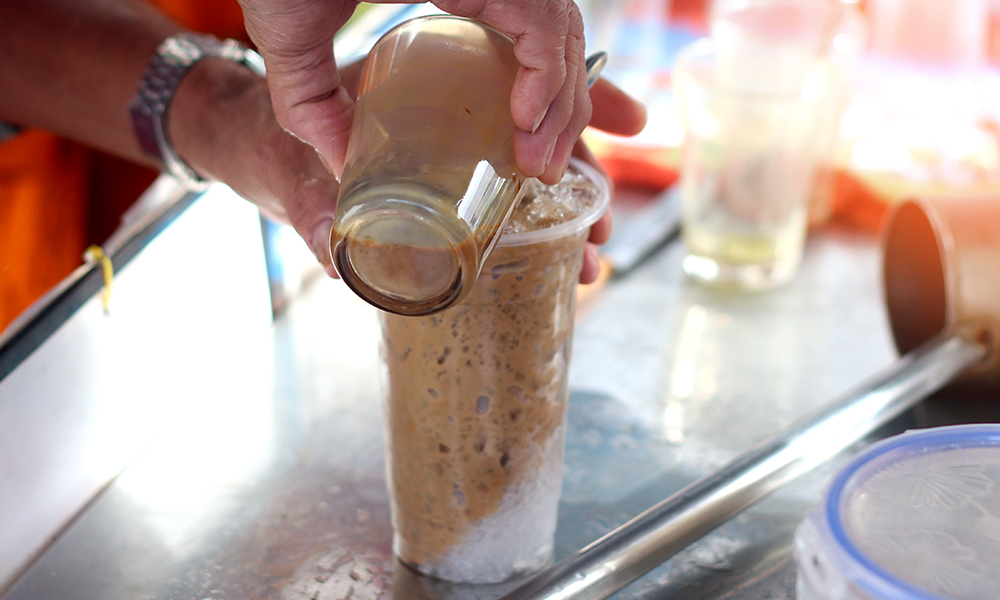 Oliang or 'iced coffee' is the local favourite drink, especially in southern cities like Bangkok where the weather is hot and humid. Ground coffee steeped in hot water through a sock-like strainer; then mixed with cardamom to balance the bracing flavour. Smoothened with evaporated milk, sweetened with syrup, and poured into a tall cup or glass of ice cubes.
You can find a lot more coffee drinks in Chiang Mai, though. Steamy, soothing cuppas to warm up in the cool weather here. Some coffee shop owners grow and roast their own beans too, so there are always fresh flavours for you to discover. Not to mention the unique, creative and cosy ambience each café has to offer.
Coffee Telling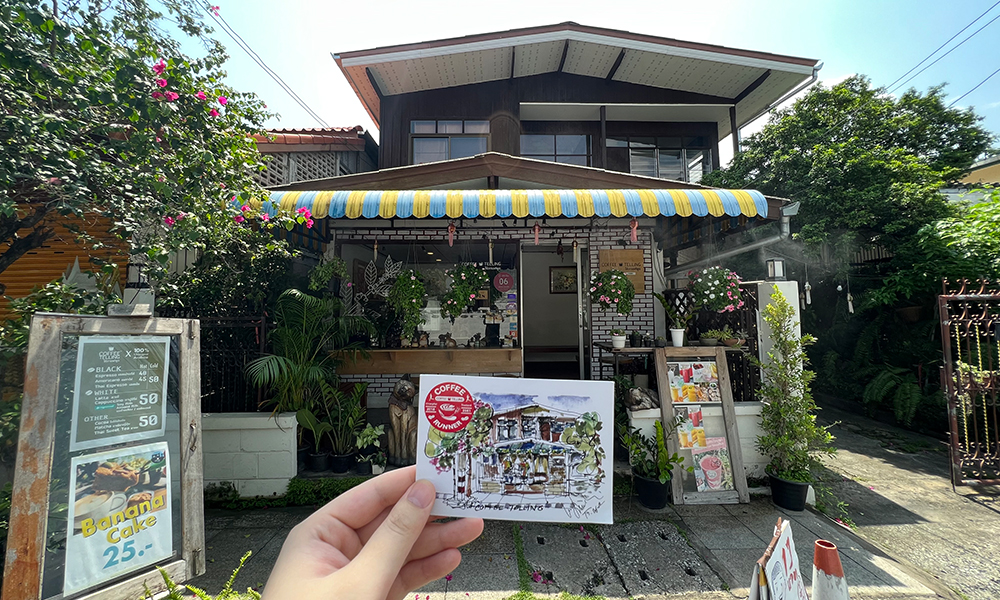 Designed and built into an actual house-front, Coffee Telling is a charming home-style café in Chiang Mai. There's always a soulful jazz tune on, giving you a relaxing atmosphere. Sam, the owner, lives directly behind the café. He started it with a genuine love for coffee, and how it brings people together to share their stories.
Sam only uses Chiang Mai Arabica beans in his drinks, served in big cups, with a double shot in every cup. There are also homemade banana cake, butter cake, pumpkin cake and cookies – all lovingly baked by Sam's wife.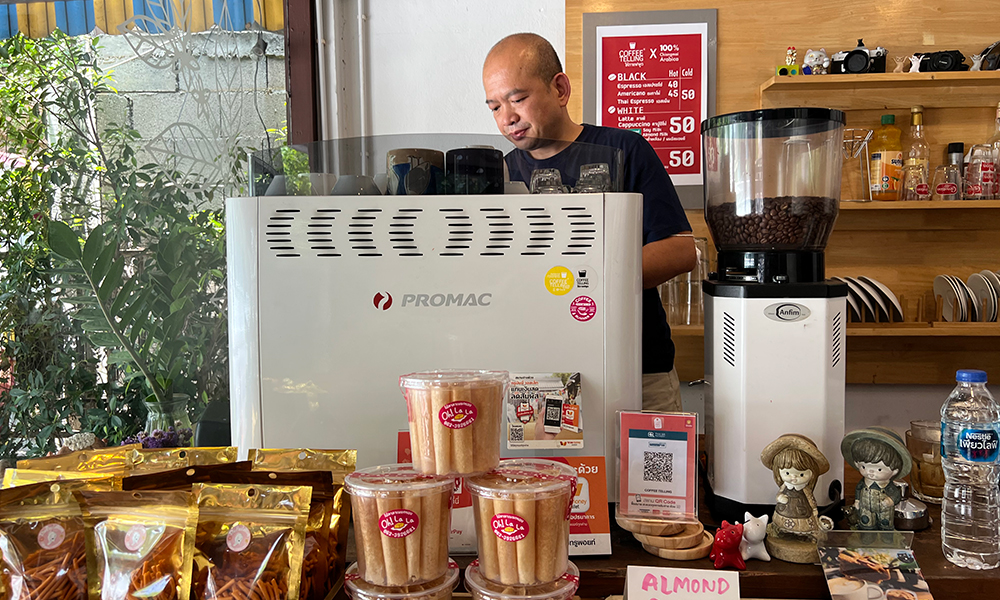 Sounds cosy? Then be sure to have a cuppa at Coffee Telling on your next Chiang Mai trip! Located at 135, Ratchapakinai Road, SiPhum, A.Muang, Chiang Mai 50200. Opens daily from 8am to 5pm.