It's spring, the weathers warm and green things are growing. And some of those things are weird. There are types of crazy looking fruit and vegetables eaten all around the world that Australian's haven't even heard of. And some of them taste delicious as well!
So we've found some of our Asian favourites to give you an idea of the crazy looking stuff mother nature produces.
If you've got any other weird veggies you think we missed let us know! And if you want to know all about the durian fruit, read some of our articles about the world's stinkiest fruit!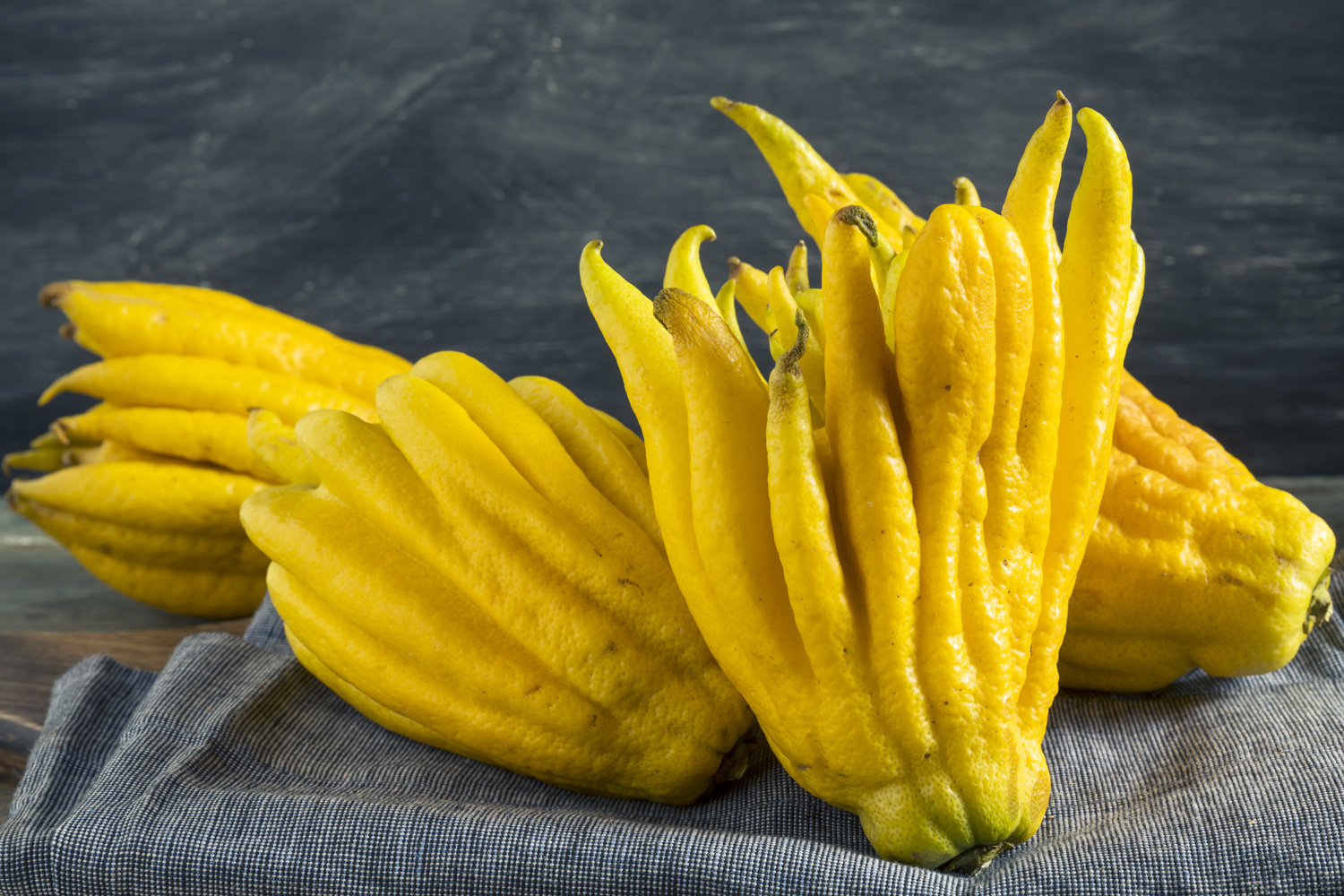 Buddha's hand
Also known as "fingered citron", The Buddha's hand is an unusually shaped fruit segmented into finger-like sections, It is called Buddha's hand in Chinese (佛手柑), Japanese (仏手柑), Korean (불수감) and Vietnamese (Phật thủ). Unlike other citrus fruits, most varieties of the Buddha's Hand fruit contain no pulp or juice. Used mostly chiefly to perfume rooms and personal items, the Buddha's Hand is sometimes used as a flavour in desserts, savoury dishes and alcoholic beverages or candied as a sweet. The sliced, dried peel of immature fruits is also prescribed as a tonic in traditional medicine.
The stink bean
Yes, you read the name right. Also known by its slightly more appetising names of bitter bean and twisted cluster bean, the stink bean has flat edible beans with bright green seeds about the size and shape of almonds. The smell has been likened to a stronger version of shiitake mushroom and is often said to be similar to natural gas. Very popular in Indonesia, Malaysia, Singapore, Laos, southern Thailand, Burma, and north-eastern India. The beans are sold in bunches, still in the pod, or the seeds are sold in plastic bags. The beans are eaten raw or added to other dishes like Nasi goreng or soups and broth.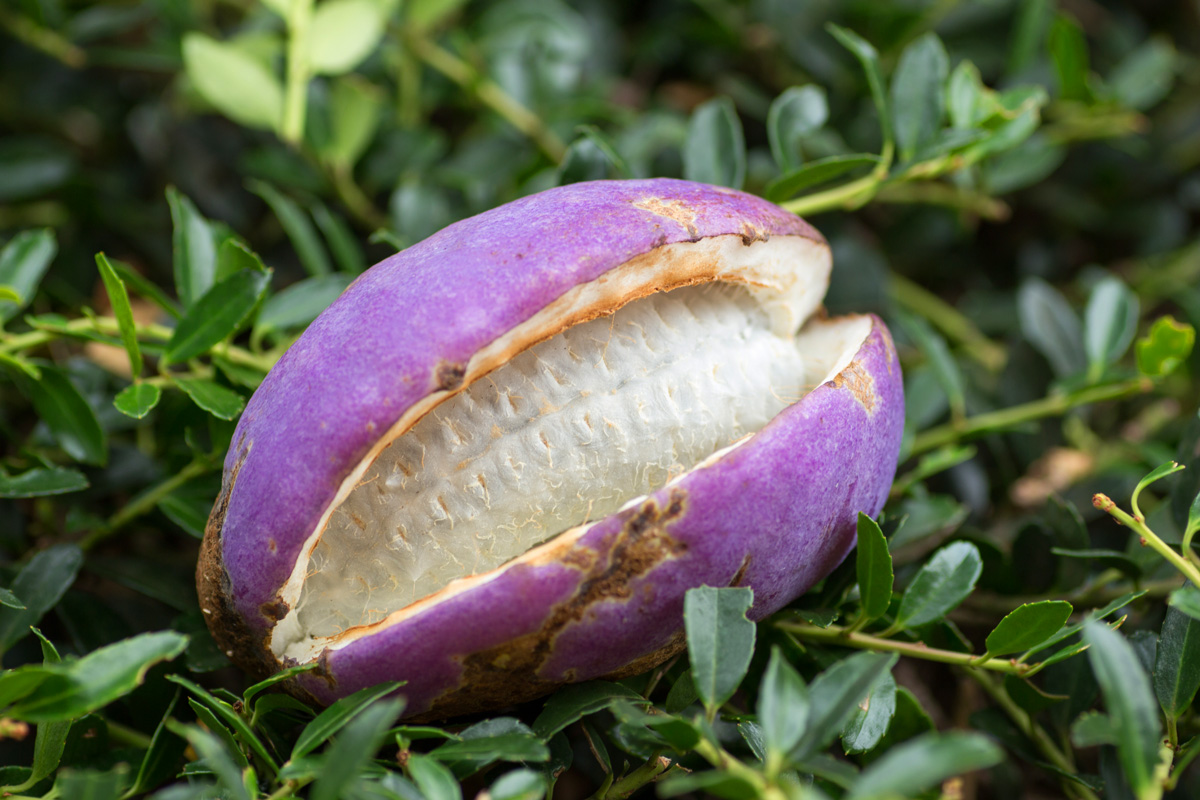 Akebi
A flowering plant with 5 different varieties, with the scientific name being a Latinization of the Japanese name for species Akebia quinata: akebi (通草). Akebia is often mentioned in Japanese literature. There are many wistful recollections of foraging for the elusive plant on warm summer days. The purple-coloured, slightly bitter rind is used as a vegetable in Japan, with the rind stuffed with minced chicken or pork and flavoured with miso. The leaves are made into a tea-like infusion, while the vines are used to make baskets.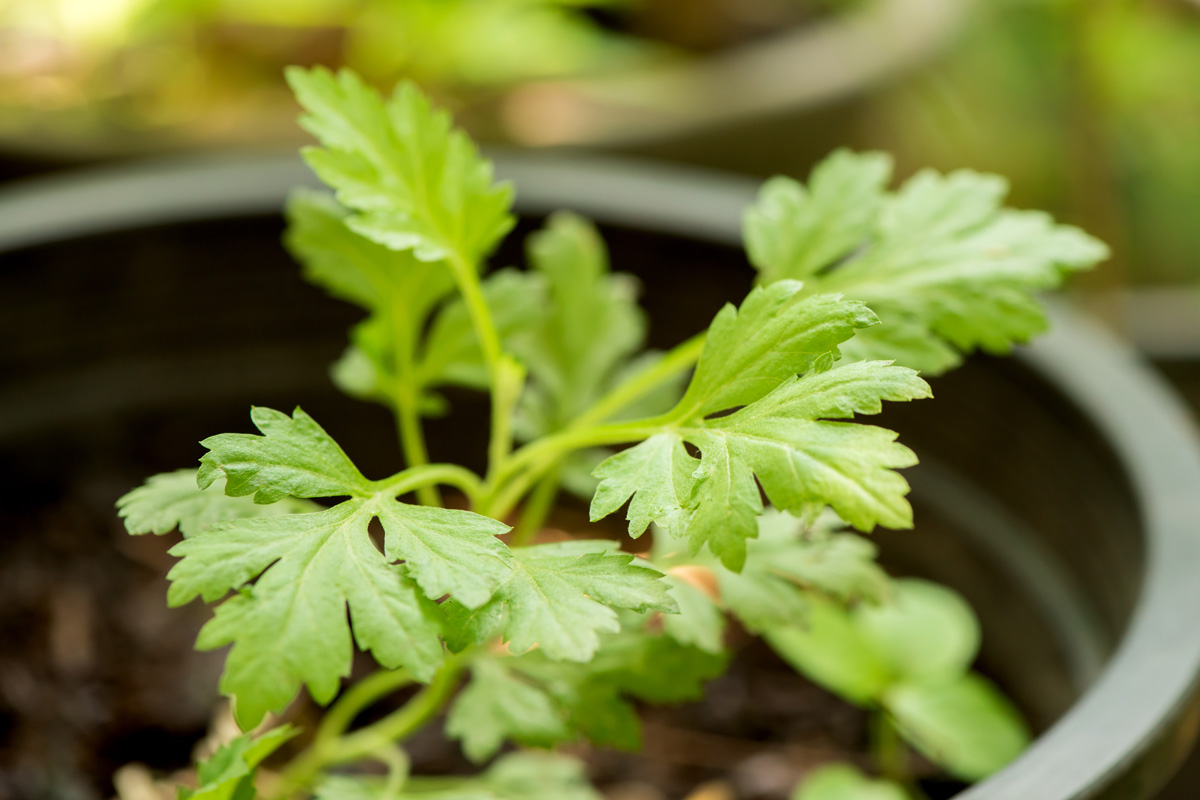 Mugwort
Popularised in Europe during the middle ages, mugwort has been used in China, Japan and Korea for centuries. Some mugworts have also found a use in modern medicine for their anti-herpetic effect. Some dishes use mugwort, called ssuk, is still a common ingredient used in many dishes like rice cakes and soup. Mugwort has also been used to flavour beer before the introduction of hops. The leaves and buds are best picked shortly before mugwort flowers from July to September.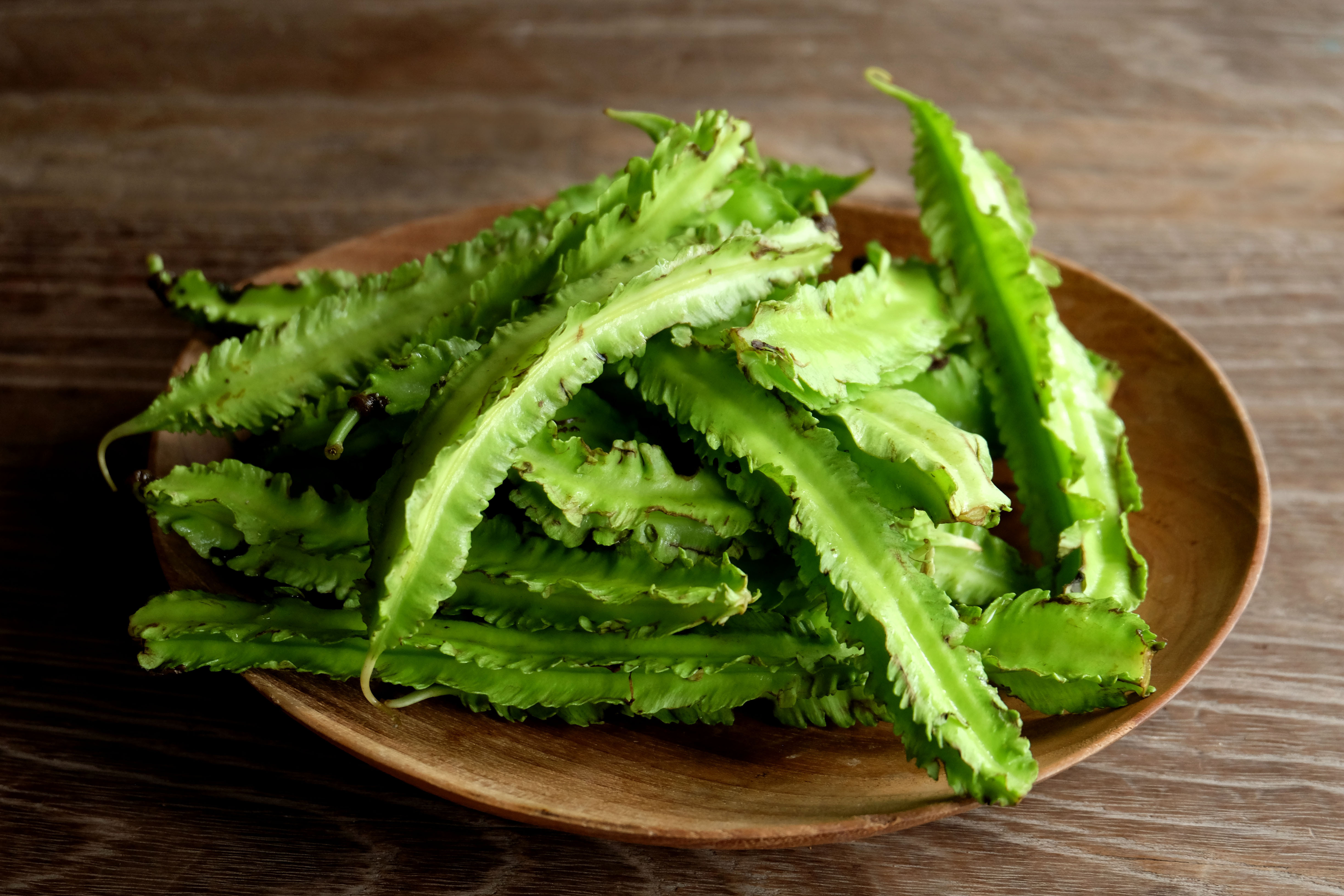 Winged bean
Also known as the Goa bean, four-angled bean, four-cornered bean, Manila bean, and dragon bean, the winged is a tropical legume plant native to New Guinea. It grows abundantly in the hot, humid equatorial countries of South and Southeast Asia. The bean is nutrient-rich, and all parts of the plant are edible. Leaves can be eaten like spinach, flowers can be used in salads, tubers can be eaten raw or cooked, seeds can be used in similar ways as the soybean. You'll often see it whole cooked in stir-fries and rice dishes, or seeded and the beans are eaten raw or added to soups and broths.