The humble dim sim, a staple of fish and chip shops and tuck shops all across the country. But is it Australian or Chinese?
What about lemon chicken and sweet and sour pork? You order them from your local Chinese take-out right, but do they eat it in China?
Unless you're a food weirdo like me, I doubt these questions keep you up at night. But they're interesting nonetheless, especially as the origins of these Aussie/Asian favourites might not be what you expect.
So let's delve into the origins of some of our favourite takeaway choices and see what truths are hiding in their history.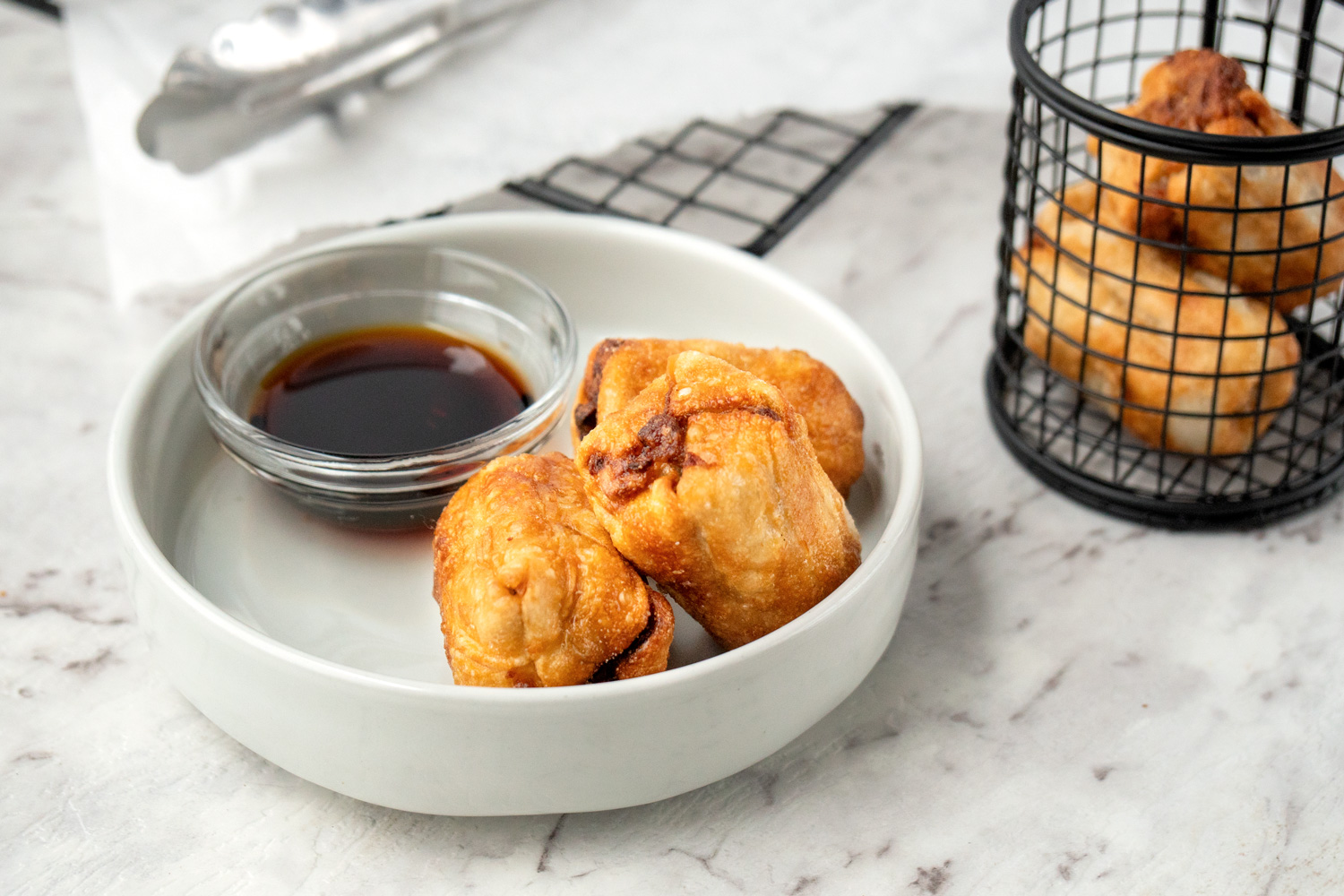 Dim Sims
Invented in Melbourne, Australia by a Chinese restauranteur sometime in and around the year 1945. Chinese chef William Wing Young devised the recipe for food processing company Wing Lee, and a cultural phenomenon was born. Wing was trying to make a dumpling that would sell to the local market, using ingredients available at the time. Traditional dumpling wrappers were not available at the local shops like they are today. Dim sims are a large meat dumpling made usually with pork, cabbage and flavourings, encased in a wrapper similar to a traditional dumpling, but thicker. They most closely resemble large
jiaozi
. Dim sims are eaten both deep-fried and steamed, but my personal favourite way to eat dim sims is to cut them in half and barbecue them. And the name is thought to have been taken from a menu where "dim sum" was misspelled as "dim sim", but this could easily just be myth and conjecture. And they should definitely not confused with authentic dim sum. Australia's most famous dim sims are sold at the South Melbourne market. The original South Melbourne Market dim sims were hand-made and sold by Ken (Kuen) Cheng, but since his death in 2006 there's been an alleged drop in quality. Check out our take on this Aussie classic, the
Dim Sim
.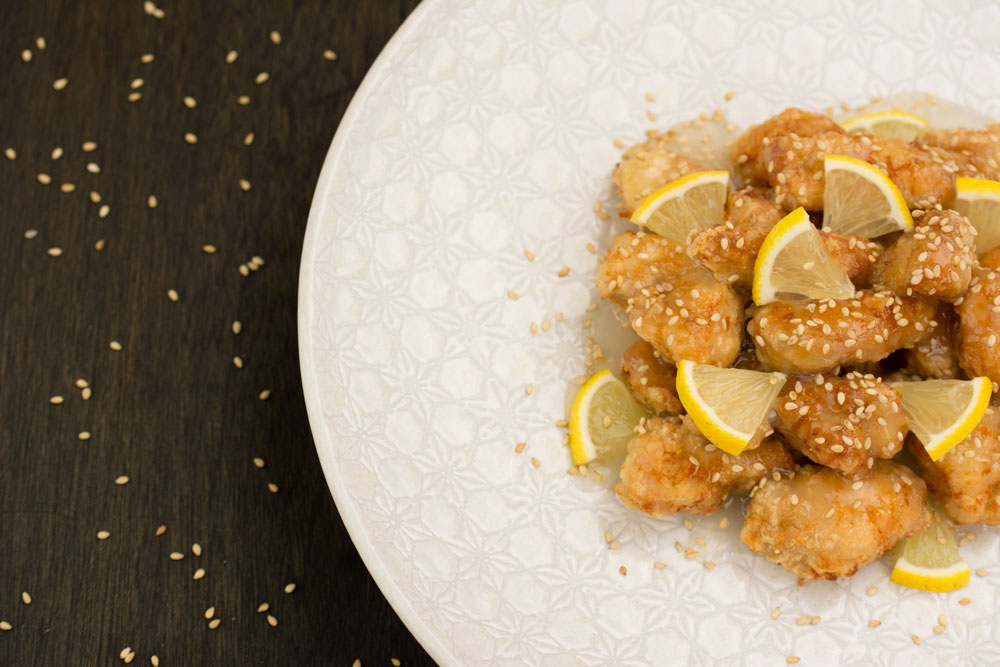 Lemon Chicken
Lemon Chicken—sometimes orange chicken—is found in all countries where Chinese immigrants have tried to sell food to white people. I'm not joking here. It consists of pieces of chicken fried in batter and served with a viscous and sweet sauce. This is entry level Chinese food at it's finest, mostly because it's not really Chinese food. You can find variations of this dish across Chinese restaurants in North America, Australia and the UK, but just about the only place you'll find it in China is in Hong Kong, because—as I said above—white people. The origins of this dish are either lost to time or embarrassment. I say embarrassment, because there's a chance no self-respecting Chinese cook wanted to be known as the inventor of this dish. No doubt it was born of necessity—necessity to sell dishes the locals would eat and using ingredients actually available to the cooks at the time. But lemon chicken has served a wonderful purpose in Australia and across the world—it has introduced generations of people to Chinese food and Asian cuisine at large. Without the intrepid pioneers and their sickly sweet sauce, would we even have the amazing array of Asian food options we do today? Recreate this Chinese takeaway favourite at home with our
Lemon Chicken recipe
.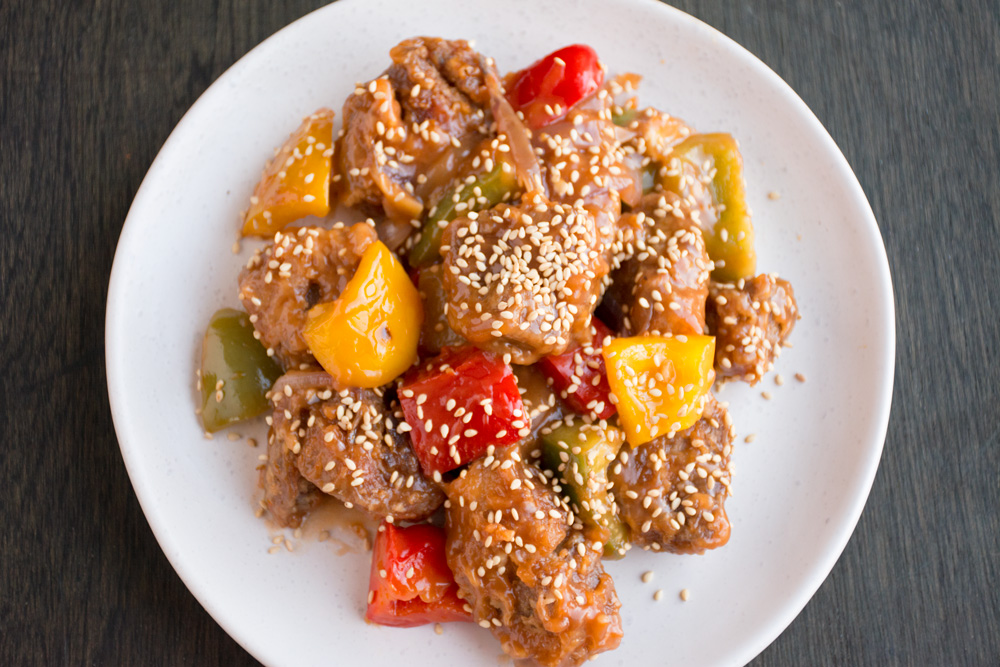 Sweet & Sour Pork
My family used to drive to Byron Bay from Melbourne every year. We used to stop in Gundagai and eat at the RSL. I always ordered sweet and sour pork. I'm not sure if there was even a Chinese person in the town. But it turns out this dish can trace it origins back to traditional Chinese cooking. In the early 1900s, Chinese restaurateurs were serving big crowds in various Chinatowns across the U.S. and Australia. They had to surrender some of their time-consuming cooking techniques and expensive, hard-to-find spices and find ways to flavour food quickly and powerfully. Knowing that the locals enjoyed the sweetened acidity of tomato-based sauces, like tomato sauce and brown sauce, so the chefs began to coat their meats in a stronger version of the sweet and sour sauces served in China. In fact, some of the first versions of this sauce contained sauces popular at the time, like tomato, which gave the sauce its reddish tint. They replaced traditional, delicately-flavored rice vinegar with the more pungent and readily-available white vinegar. And voila, sweet and sour sauce! Years later, sweet and sour sauce was embraced by the most Western eatery of all. In 1983, McDonald's introduced the McNugget alongside sauces: honey, hot mustard, BBQ, and sweet and sour. Since then, Americanized sweet and sour has also found its way back to Asia, developing even more regional variation. Try out our recipe for
Sweet & Sour Pork
, another beloved Chinese takeaway classic.