Katsu is among the many delicacies derived from adapting Western-style dishes for the Japanese taste palate. Basically, it's the Japanese version of Western-style schnitzel; as in deep-fried meats with a batter to create a crispy outer crust and tender insides. However, the Japanese katsu distinguishes itself with a crunchier crust and adds a rich sweet, tangy, and umami flavour with Tonkatsu sauce.
Katsu History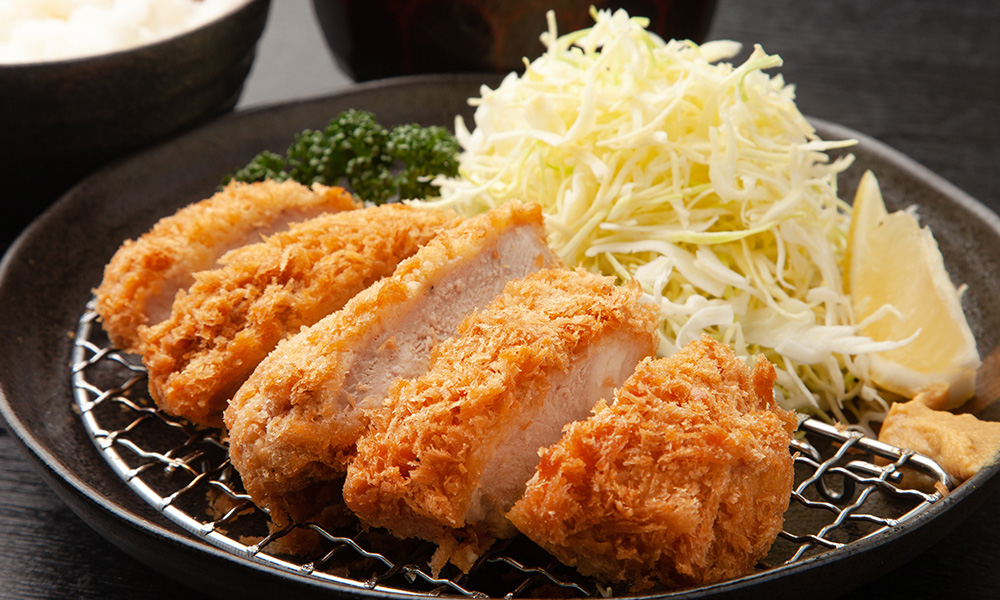 Western-inspired Japanese dishes such as katsu are known as Yoshoku. Other faves include Omurice and Japanese curry. In the effort to modernise Japan during the Meiji Era, Western-style foods were also adapted into their cuisine. The katsu began as a luxury dish, and the original recipe was credited to the Rengatei restaurant in 1899. It was quickly beloved and spread to the populace because of its simplicity and joyful taste.
Why Panko & Tonkatsu sauce?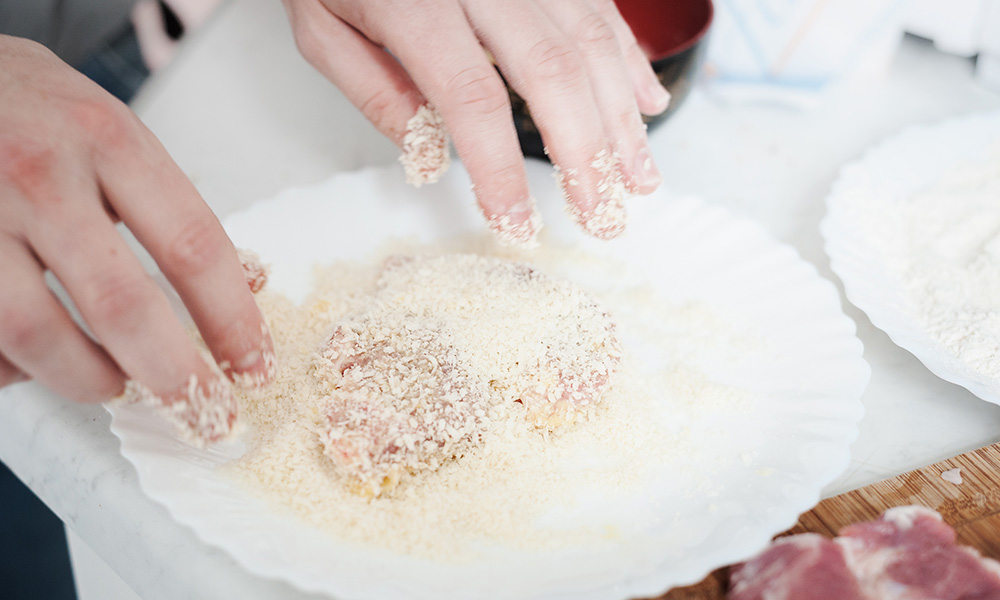 Both Panko breadcrumbs and Tonkatsu sauce are core ingredients to cook Japanese Katsu. Panko crumbs are ground from loaves of crustless bread that have been cooked by electric current, then air-dried and lightly toasted to a crunchy texture. They have a much drier and flakier consistency than regular bread, which allows them to absorb less oil. The authentic katsu batter includes the dredging technique of eggs, flour, and the Panko crumbs, which deep-fries into an appetizing golden hue and becomes delightfully crunchy. Regular bread crumbs won't give you the same results, as the Panko's unique texture prevents the katsu batter from going soggy during the fry. The batter also serves to contain the heat and retain the meats' natural juices, creating a thin crispy outer crust and moist, succulent insides.
Tonkatsu sauce is a recreation of Worcestershire-style brown sauce, made from apple puree, tomato paste, onion, brewed vinegar, salt, spices, tapioca starch and yeast extract. It's also considered an entirely different sauce from its progenitor, with a much thicker texture and packs a bold combo of sweet, savoury and tangy flavours. Tonkatsu sauce serves as an enriching condiment especially for katsu dishes, as it gently softens the crust and gives the meat a full-bodied umami flavour.
Want to try it at home? Here are 3 flavourful recipes to get you started!
Tonkatsu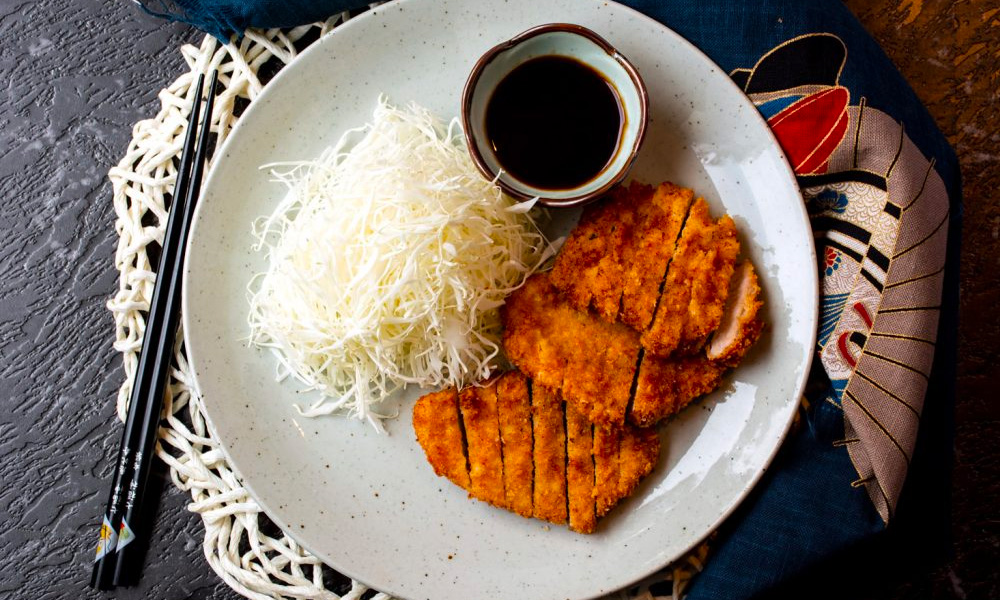 Tonkatsu is an all-time favourite Yoshoku dish: pork cutlet coated with a blend of egg, flour and panko breadcrumbs. Then deep fried into an awesome crispy golden 'skin' and tender insides, paired with coleslaw or salad; and lathered with Tonkatsu sauce. Make yours warm and yummy with Chef Kinsan's simple authentic recipe!
Katsu Sando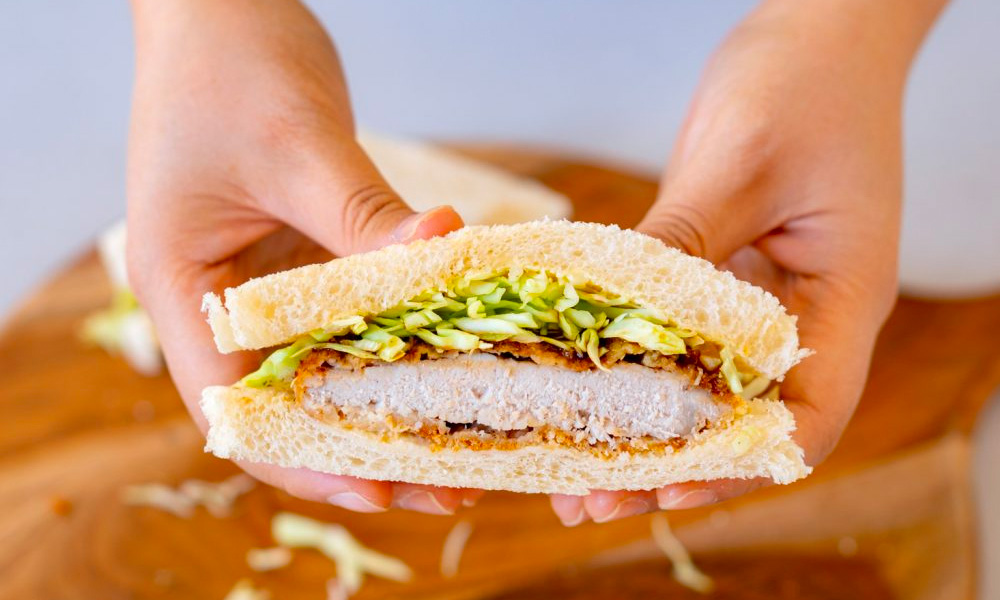 From the original Tonkatsu, comes the Katsu Sando. A sumptuous sandwich with baked crispy pork chop. Made delish with a drizzle of Tonkatsu sauce, and paired shredded cabbage. Every bite is a mesmerizing indulgence.
Beef Mince Katsu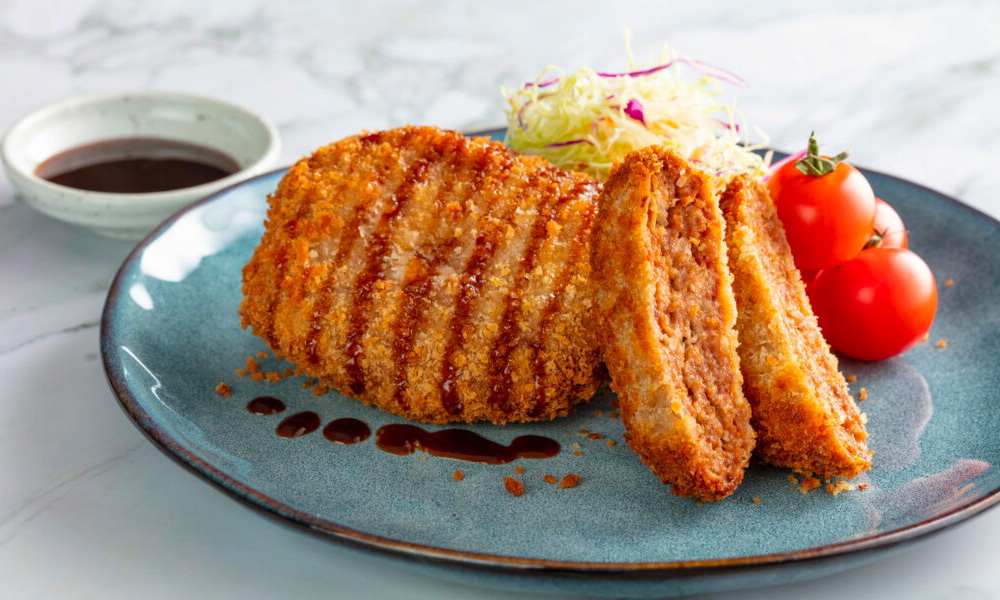 Katsu coating is great for minced meat patties too. Savour the deep sensational taste of beef in this sumptuous Menchi Katsu wonder dish that's sure to rock your taste-buds. And, remember to drizzle with Tonkatsu sauce to complete the rich flavour.
About Obento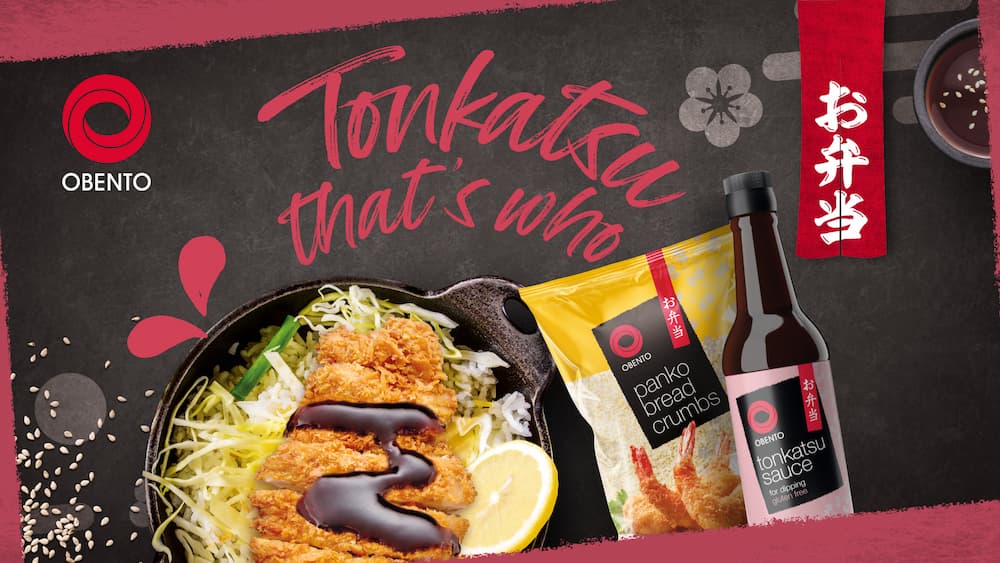 Launched in Australia since 2002, Obento is the premier Japanese brand that provides authentic cooking products around the globe, including sauces, panko breadcrumbs, mirin, cooking sake, sushi rice, nori seaweed and many more. Come check out more unique Obento sauces here, and be sure to discover their range of Japanese cooking products at your local supermarket.