Frying is one of the best ways to cook and enjoy good, fresh fish. Whether whole, fillet or sliced, Asian cuisines feature many mouth-watering recipes, beyond just the same old fish & chips. But before we get to those alluring delights, here are some basic steps to prep and cook crispy golden fried fish!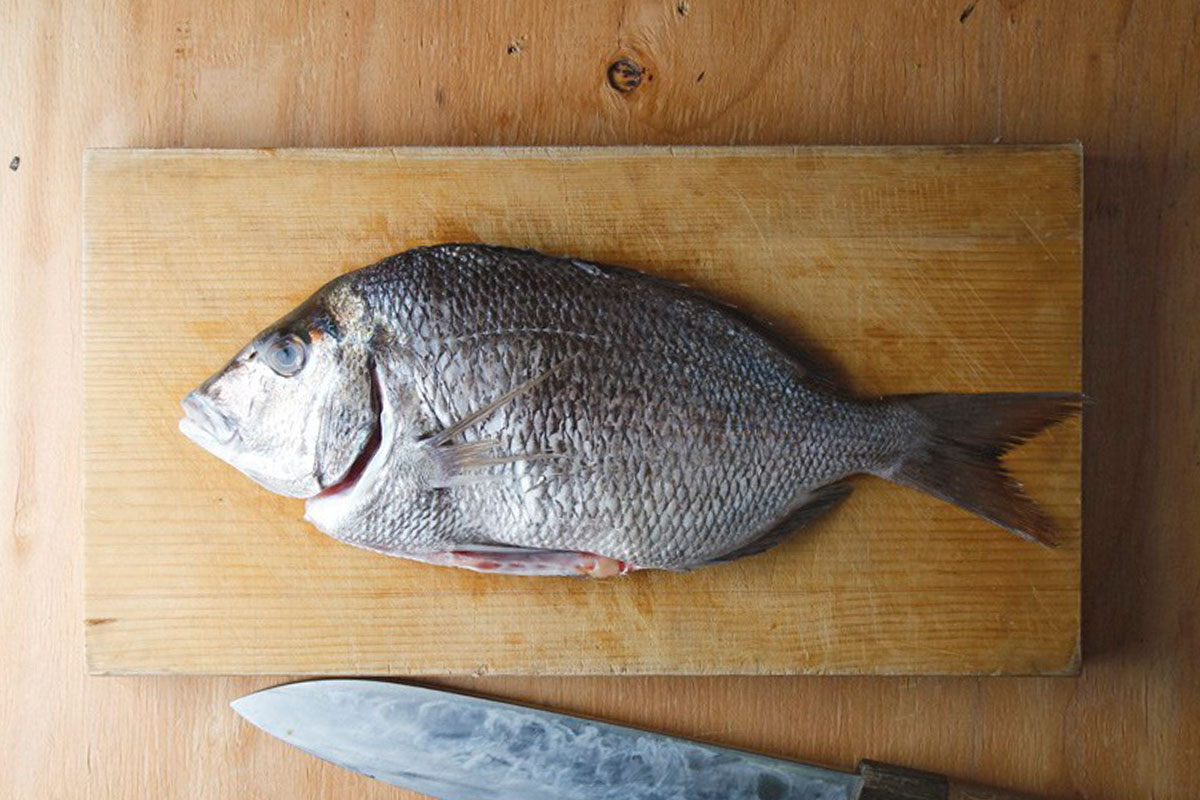 Fresh is best
As with most ingredients, ensuring the freshness of your fish is paramount; even better if you can get yours live. Common fish types Asian home-cooking include red snapper, pomfret, flounder, sea bass, mackerel, cod and tilapia. Clean off the scales and innards, and you're good to go. If it's market-bought, be sure to cook it the same day for maximum freshness. Also, be sure to thaw it in the fridge, not in hot water or left at room temperature – this might encourage bacteria to grow, and we absolutely don't want that! If you forgot to pre-thaw, pack your fish in a resealable plastic bag and put it in a bowl of cold water. It should only take between 30-40 minutes.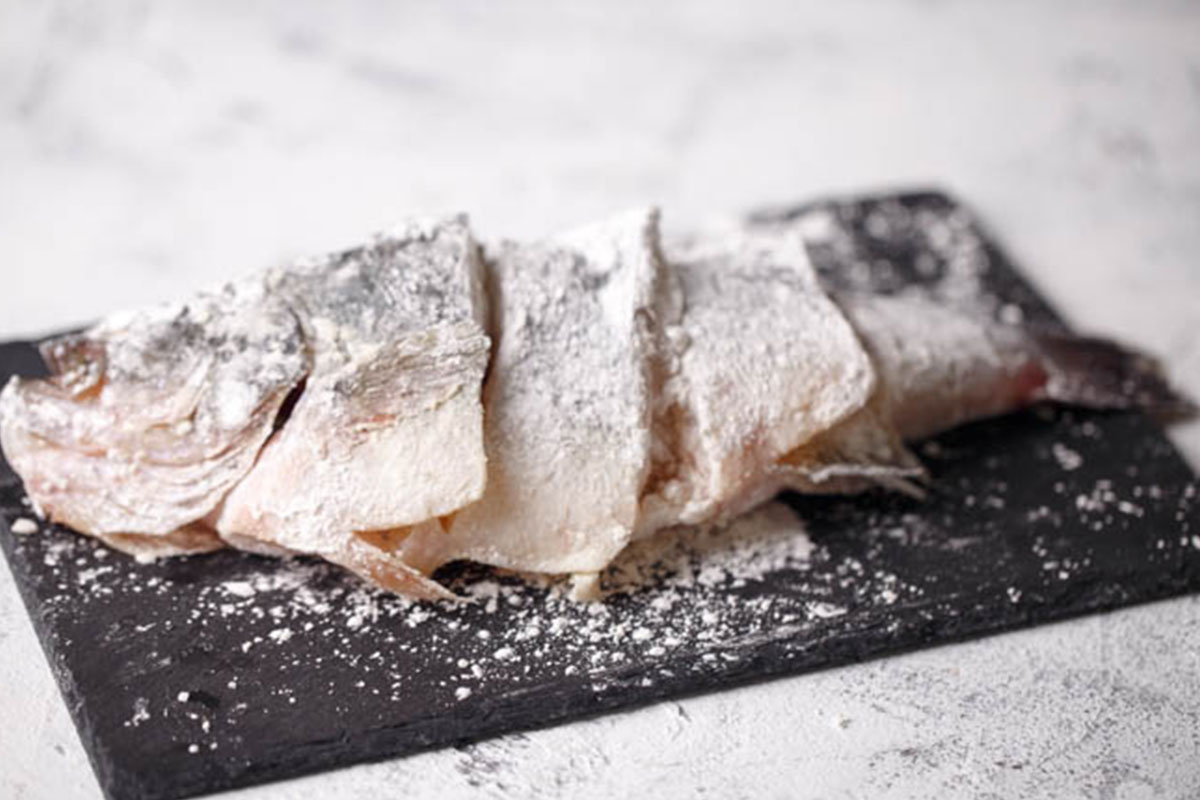 Rinse, dry and marinate
Rinse your fish thoroughly, then pat it dry with a paper towel, and marinate according to your recipe. As a general rule of thumb, always ensure the seasonings are rubbed thoroughly on all the fish's surfaces. The most common method is with salt and pepper, then sprinkled with flour or cornstarch. Be sure to shake off the excess flour – too much will make your fish less crispy.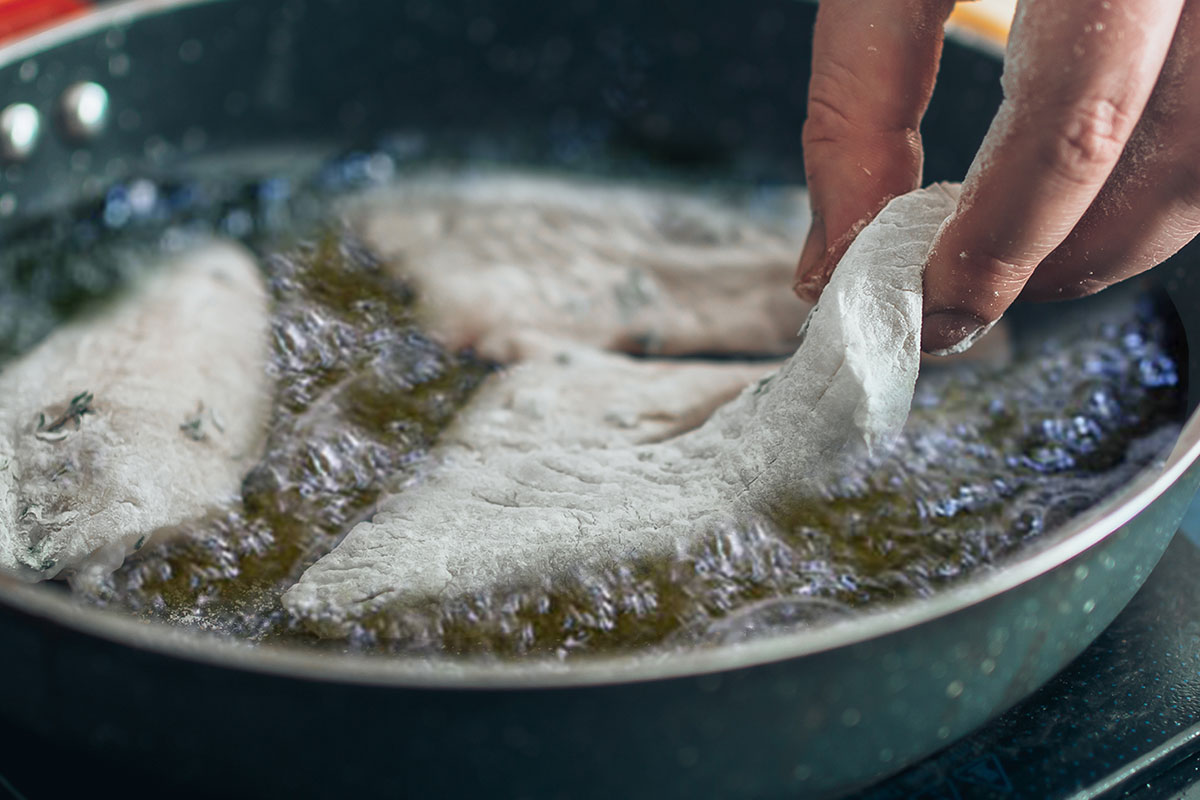 Heat your pan
Always heat your pan or skillet first before adding cooking oil. Wait till you see thin smoke, then pour the oil in a swirl to coat the pan.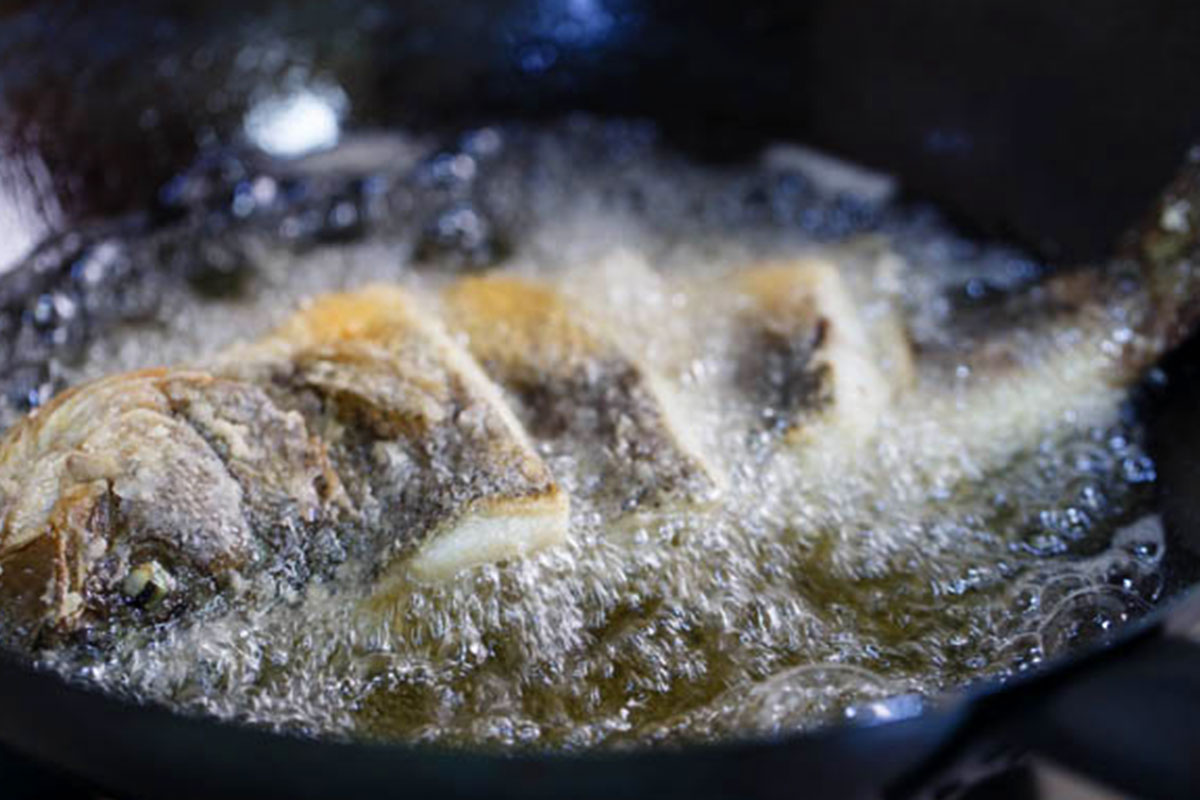 Be Patient
Drop-in your fish and start the fry! Just let it sit and cook in the boiling oil. Don't worry if it sticks to the pan initially, especially for fillets. Once the surface is well-cooked, the fillet will free itself from the pan. So, be patient and wait till the edges turn golden brown before flipping, and continue until your entire fish is the same delicious colour.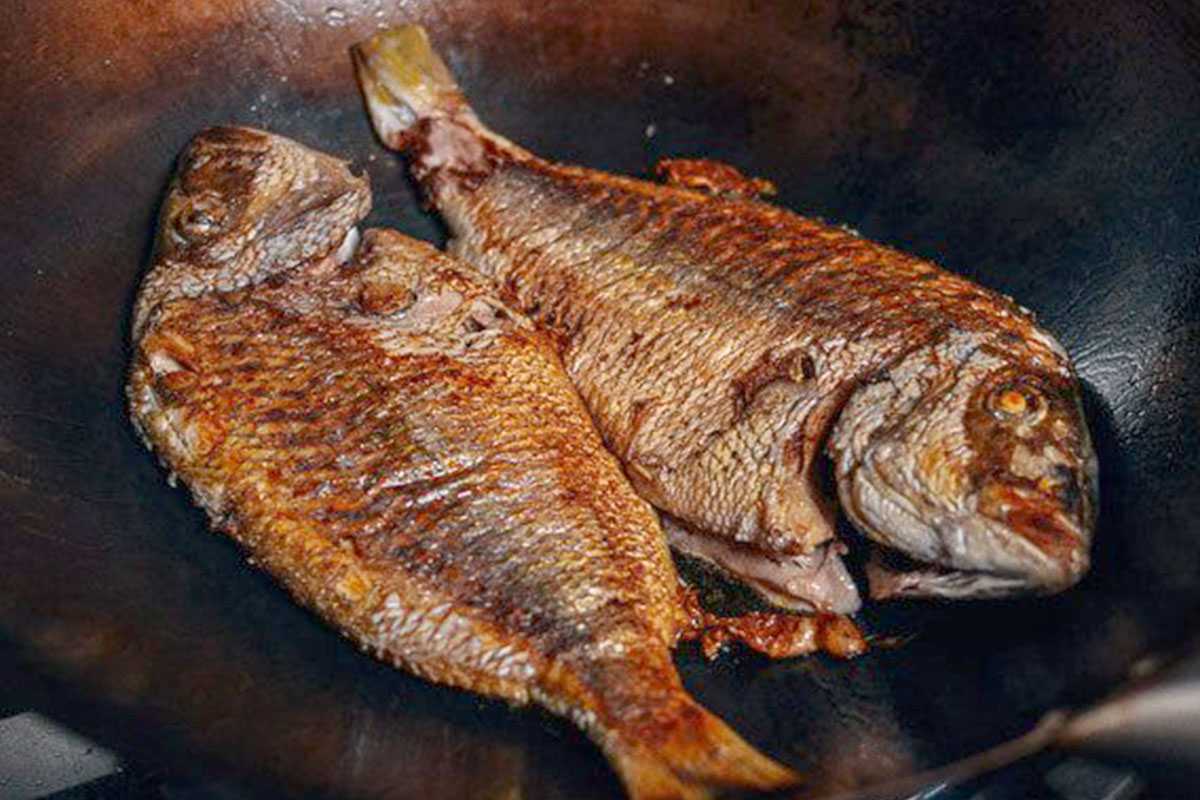 Rest before serving
Scoop up your crispy golden fish into a plate, and douse with sauce and condiments according to your recipe. Let it rest a few short minutes for the rich juices to settle, then serve and enjoy!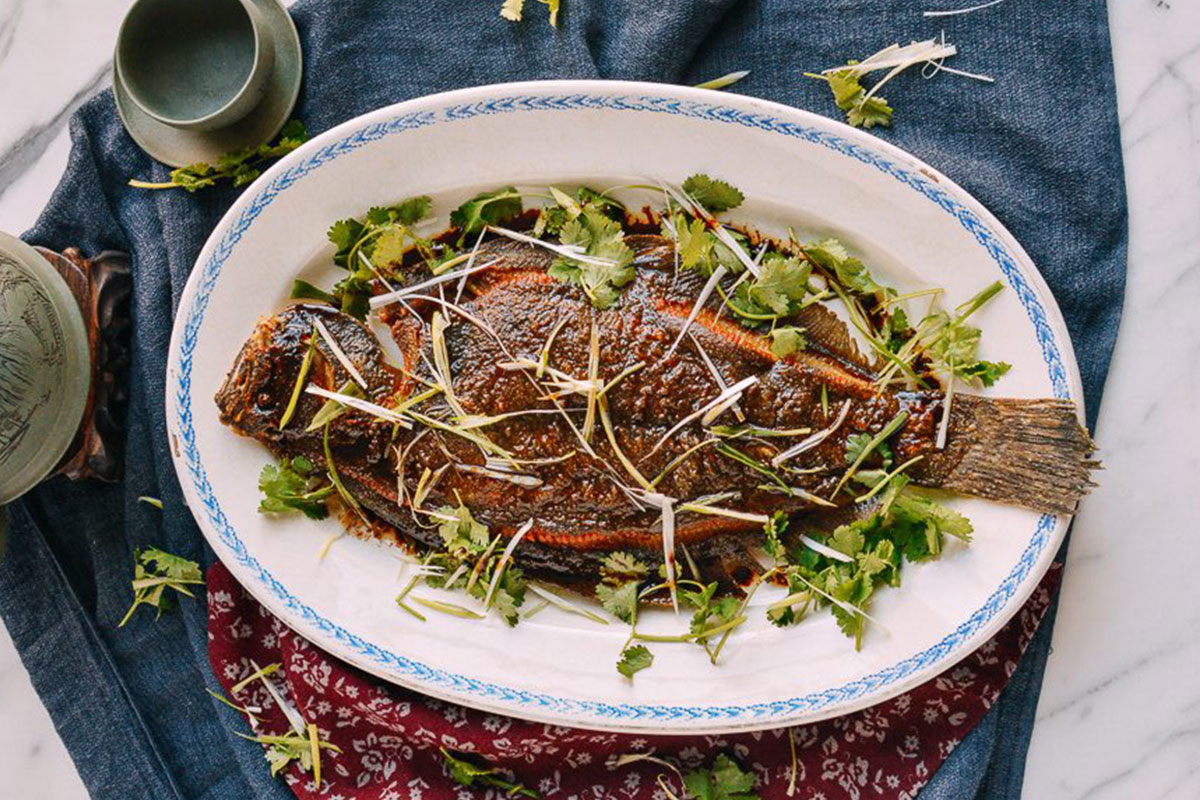 Extra pro-tip
Spicy or citrus-based condiments can eliminate any lingering fish-smell. Add a small squeeze of lime juice to your sauce, or add julienned ginger while you fry your fish, and accentuate your fish's natural flavour.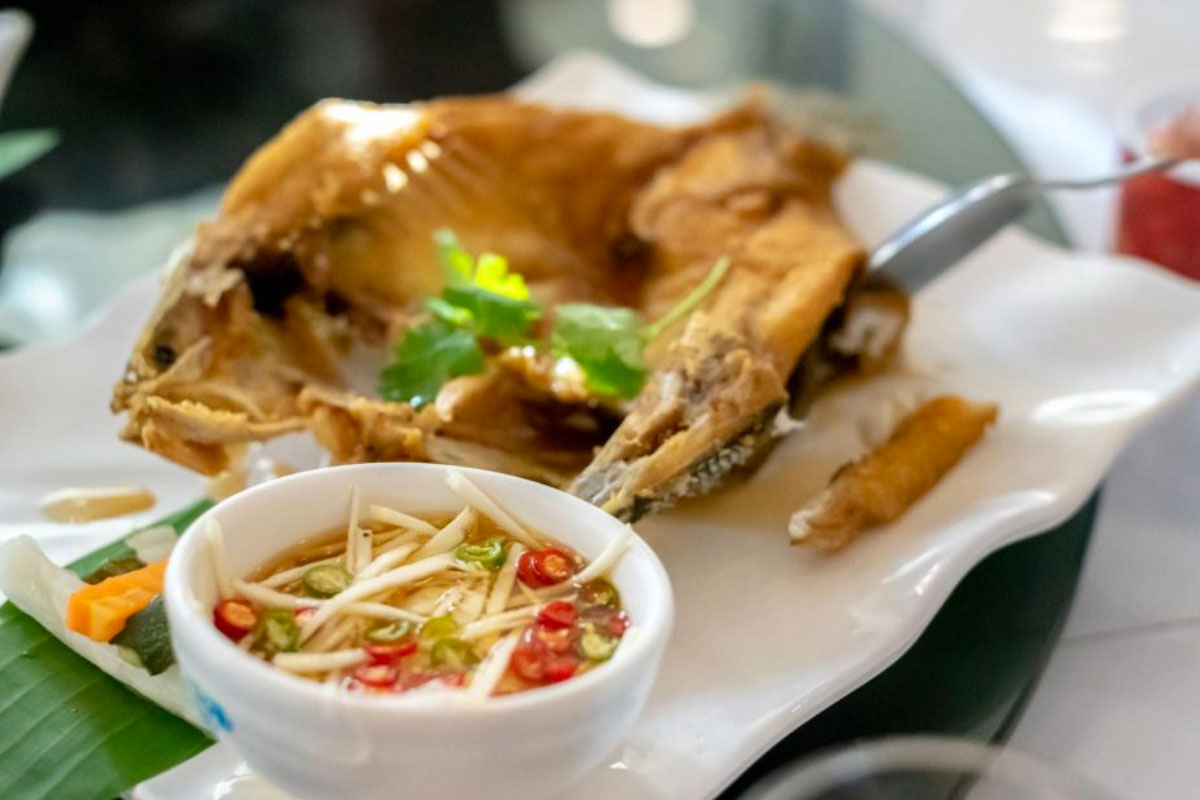 Our handpicked favourites
Now that you've mastered the art of frying fish, here are some of our Asian favourites:
Whole fried fish is an awesome, satisfying dish to share with the family. Try a piquant and refreshing Thai special with pineapples or a deep-fried mango sauce delight.
Asians usually enjoy fried fillets and cutlets with rice. Go sweet and spicy with this Thai favourite, zest it up further with the classic red curry, enjoy the rich, sumptuous taste of pan-fried mackerel with a simple ginger and soy sauce recipe, or try a truly exotic flavour with a Vietnamese special in coconut juice!