Not everyone wakes up to a coffee (or 3) every morning. Here's a list of some of the popular breakfast beverages being drunk around Asia.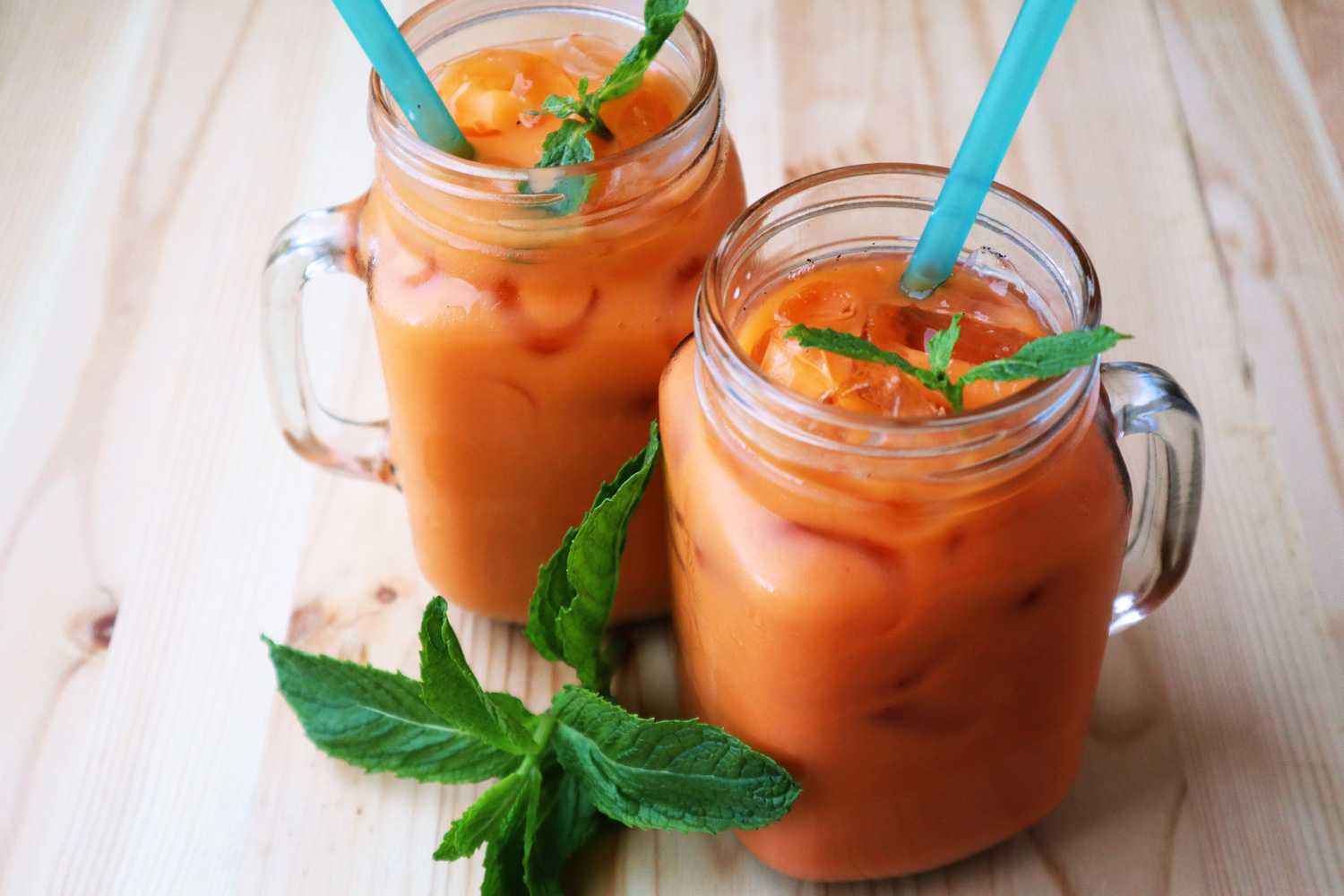 Thai Iced Milk Tea
Every morning you can see Thais across the country make the morning commute with a takeaway cup of iced orange liquid.
Thai Milk Tea's
somewhat fluorescent colour shouldn't be a turn-off, especially if you have a sweet tooth. Known locally as "chai yen", the drink combines condensed milk and evaporated milk. These days. the colour often comes from powder or syrup, but the original recipe combines tea leaves, star anise, cinnamon, cardamom and tamarind.
Yak Butter Tea
A breakfast beverage straight out of the Himalayas, tea fortified with butter—specifically yak butter—has been downed by the Tibetans and Nepalese for hundreds of years. The origins are lost in the mists of the mountans, but yaks are sturdy creatures who produce milk well even in the most miserable conditions. Made from black brick tea⁠—a process where the leaves are pressed together to form a brick⁠—the tea is boiled then strained and added to a mixing bowl where butter and salt is added until the mixture is smooth and creamy. Technically it's drunk, but you could probably eat it with a spoon.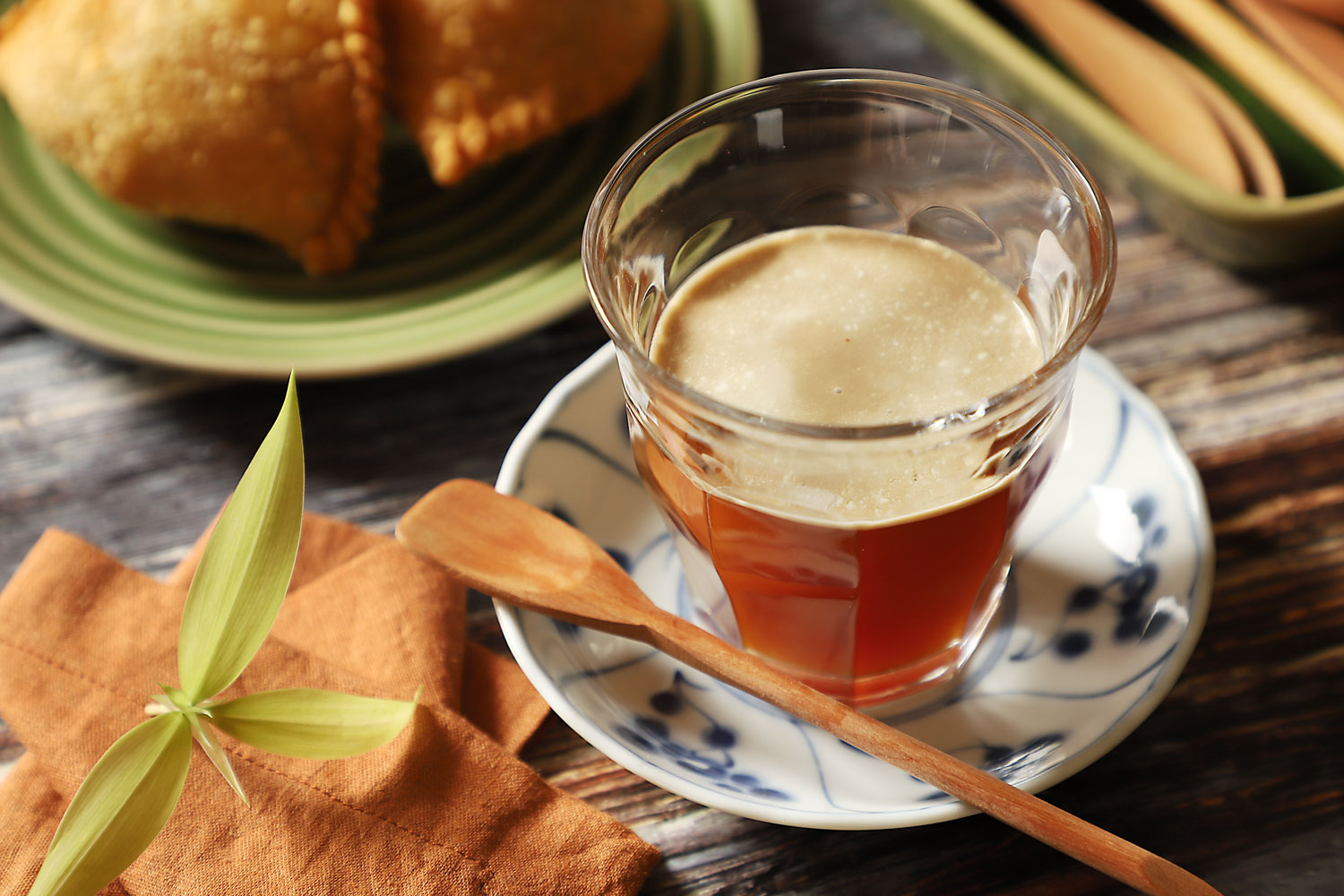 Sarabba
Sarabba is an ancient chai-like Indonesian breakfast drink that's steeped in the country's spice-filled history. The drink has a base of thick, sweet coconut milk and egg yolks, which are blended together and then either warmed or chilled. Pepper, cinnamon, ginger, cloves and star anise add a nutty flavour and an intoxicating aroma, while palm sugar can be thrown in if you want it sickly sweet. Sarabba is famous for its alleged immunity- and stamina-building properties and is often drunk when you're feeling a bit sick and tired.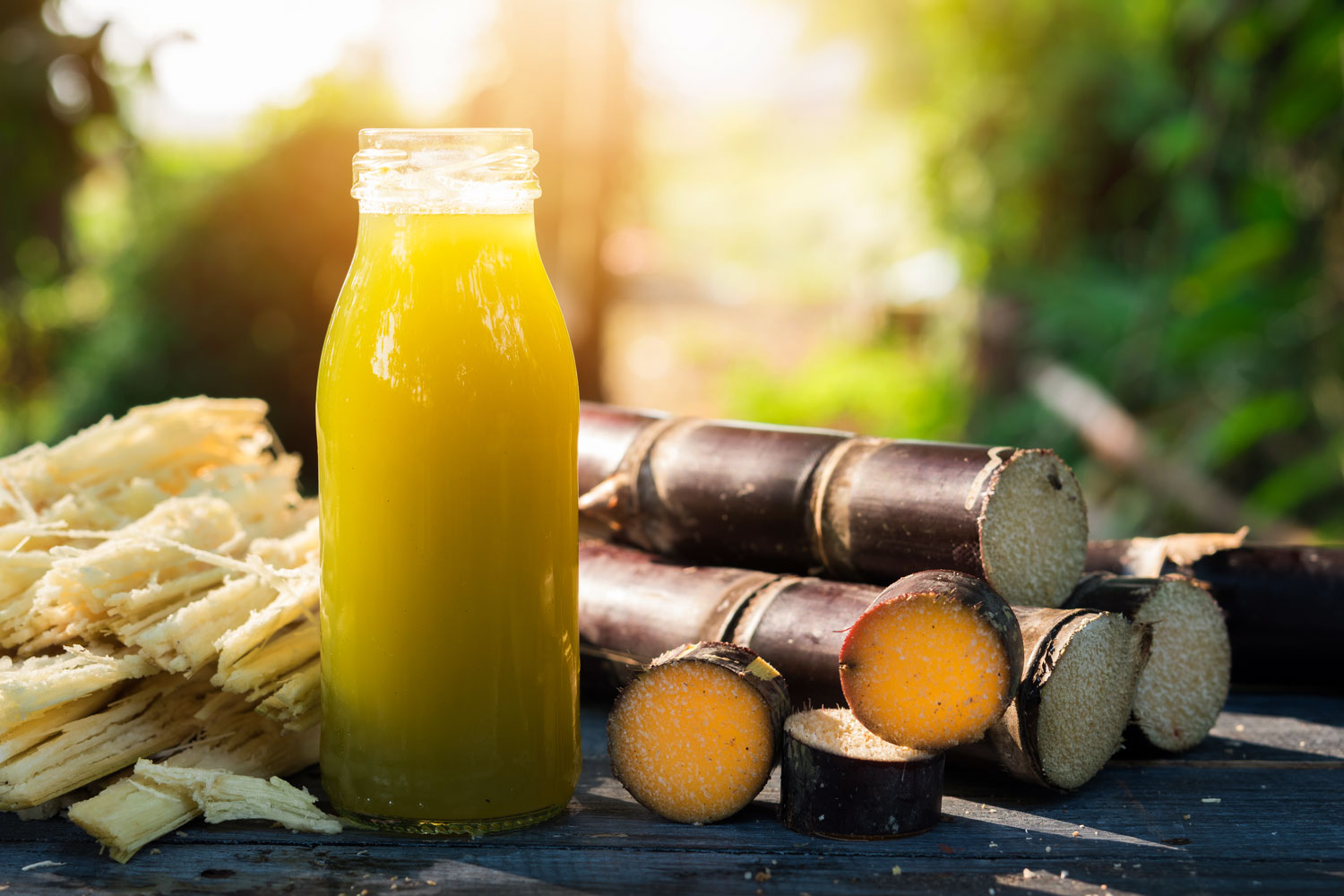 Sugarcane Juice
Exactly what it sounds like, and sold all over Southeast Asia by street vendors. Sugarcane juice is the base most rums are made from, and is made by crushing peeled sugarcane in a mill. The juice is naturally sweet and has quite a pleasing light green colour to it. It does taste sweet—if a little watery—and is a fantastic pick-me-up first thing in the morning, especially if it's 30+ degrees outside and 90% humidity.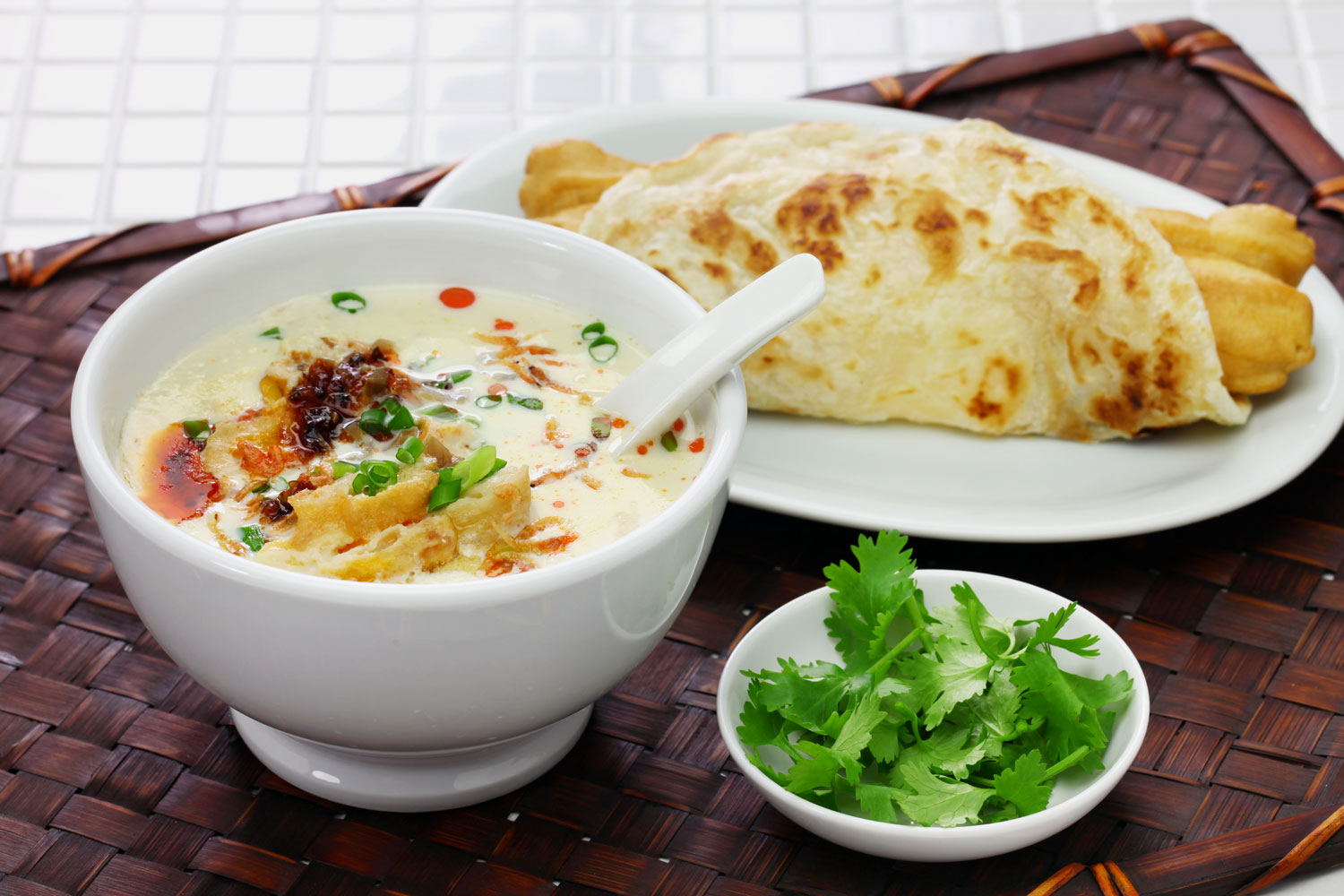 Dou Jiang
Like Yak butter tea,
dou jiang
blurs the lines between beverage and soup. It is, in its simplest form, warmed soy milk. Asian soy milk is sweetened or flavoured, unlike the soy milk sold in Australia, so it's much more suited to making dou jiang. A bit like congee, dou jiang can have anything you like added to it, it really depends on whether you want it sweet or savoury. A popular version has some seaweed, radish and soy sauce added.