Looking for a refreshing, crunchy tidbit to serve as a snack? You can't go wrong with California Maki Sushi. Everybody loves sushi rolls! And you don't even need to go to California or look for fresh raw fish to make it. In fact, we didn't have to go far. We picked up an Obento Sushi Kit at our nearest supermarket and got right to making a delicious serving of sushi roll of our own at home.
Open up the Obento Sushi Kit packaging and you would find the essentials: the all-important rice, seasoning powder, roasted seaweed, and wasabi and soy sauce condiments–all individually packed. Also included are the essential sushi bamboo mat and cooking instructions. The only ingredients you need to pick up is for the filling–egg omelette, cucumber, fish roe and crabsticks. Everything else you need is included.
This California Maki Sushi recipe is packed with an ensemble of crunchy cucumber and carrots, chewy crab sticks, Japanese egg omelette, and a sprinkling of fish roe. Here is the full list of ingredients you need for the fillings:
Japanese egg omelette ingredients:
4 eggs
1 tsp mirin
1 tsp light soy sauce
½ tsp sugar
¼ tsp salt
Sushi roll fillings ingredients:
1 cucumber (deseeded and cut into sticks)
12 crab sticks
1-2 carrots (blanched and cut into sticks)
60g tobiko (fish roe)
Japanese egg omelette (cut into strips)
For serving:
Wasabi
Soy sauce
Pickled ginger
With the ingredients provided in the Obento Sushi Kit, or from your pantry, let's get started with making the most important part of sushi rolls, the rice. If you are using your own sushi rice from your pantry, follow this recipe for making sushi rice and seasoning from scratch.
Step 1: Preparing the rice
Put the rice into a pot, rinse with cold water 2-3 times until clear. Drain away the water.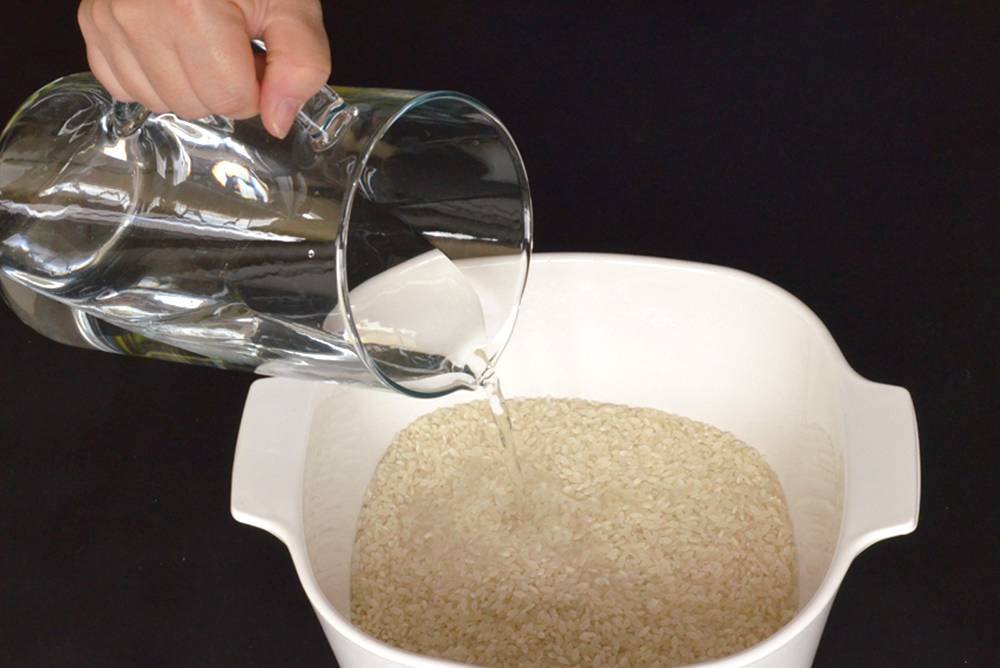 Step 2: Cook the rice
Add 600ml of water into the pot of rinsed rice. Bring water to boil, lower the heat and let it simmer for 12-14 mins. When done, remove the pot from heat and let it stand covered for 5-10 mins.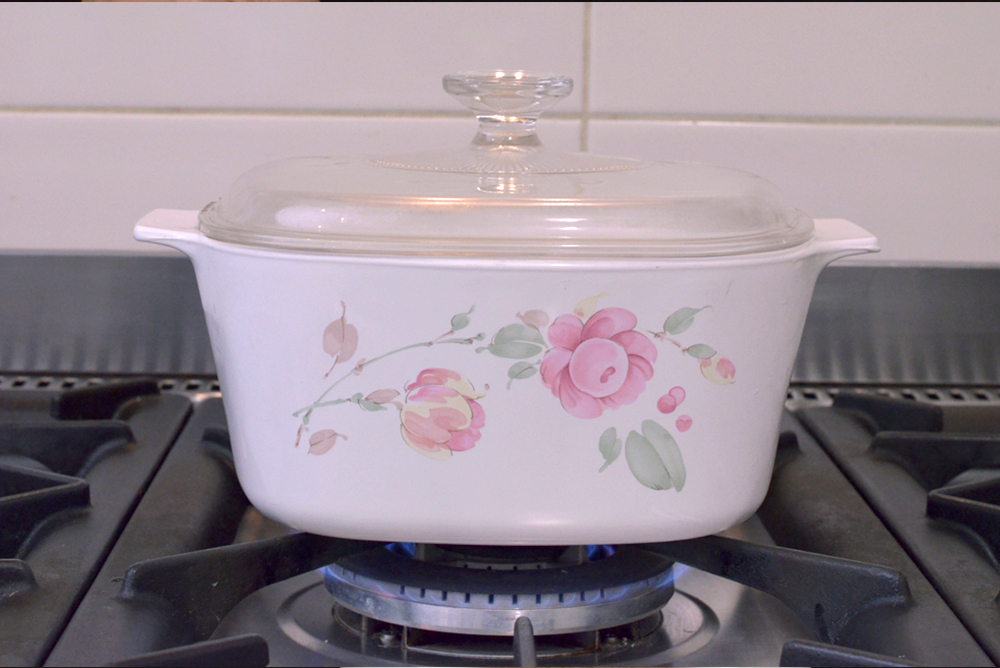 Step 3: Turn the rice into sushi rice
Remove rice from the pot and into a large bowl. Evenly sprinkle powdered sushi mix over the hot rice. Stir thoroughly and cool the rice. Divide into six portions.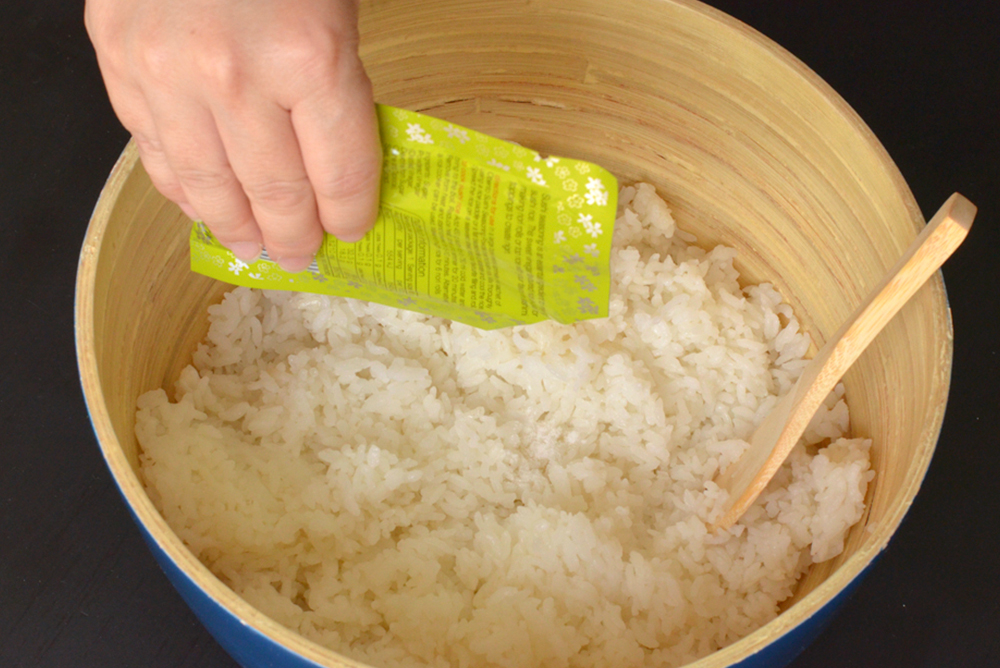 When the rice is cooking or being left to cool, we can move onto preparing the fillings. Here is how to cook a Japanese Egg Omelette:
Step 1: Preparing Japanese Egg Omelette
Crack all four eggs into a bowl. Add all ingredients into the bowl. Beat the eggs with all the ingredients till well mixed.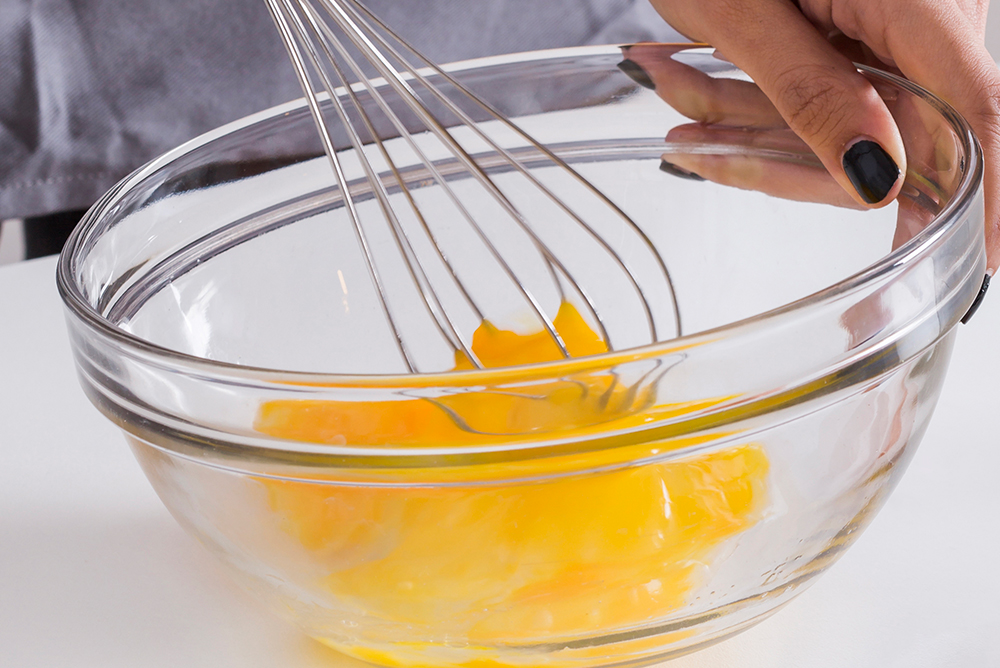 Step 2: Cooking Japanese Egg Omelette
Heat up the frying pan with some oil. Pour egg mixture over, cover and cook under low heat till the surface is drying up. Flip omelette over and leave to cook for another minute. Remove the omelette and leave it to cool. Once the omelette is cool, cut it out into equal-sized strips as the carrot, cucumber, and crabstick fillings, and set aside.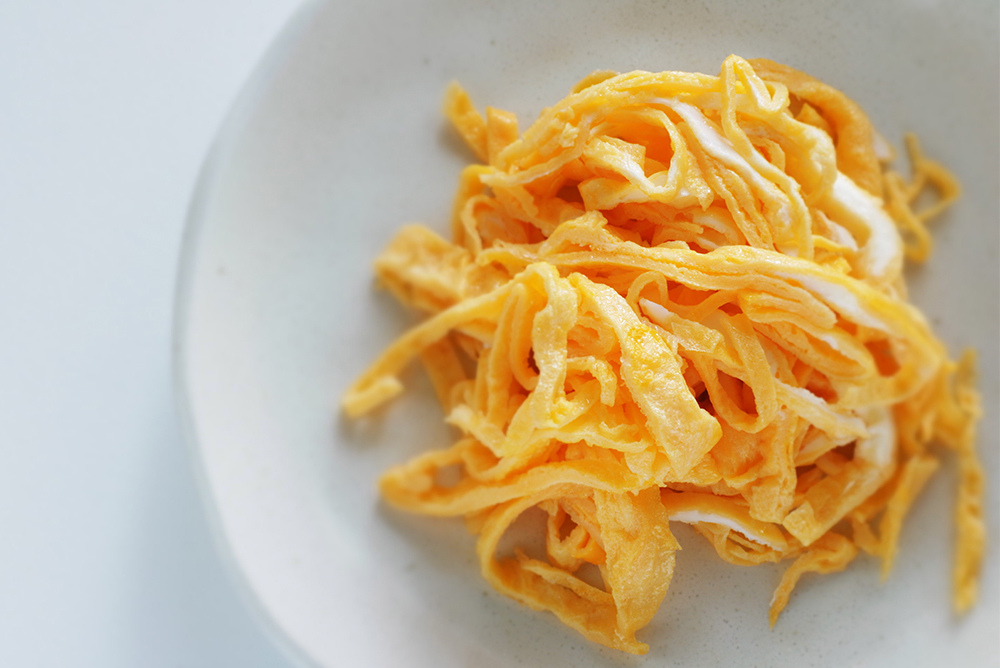 Now comes the fun part, wrapping it all up and turning it into a delicious sushi roll. So grab that bamboo mat, lay it out and let's begin:
Step 1: Preparing the mat
Roll the mat out over a flat surface. Cover the bamboo mat with cling wrap to keep the rice from sticking on the mat.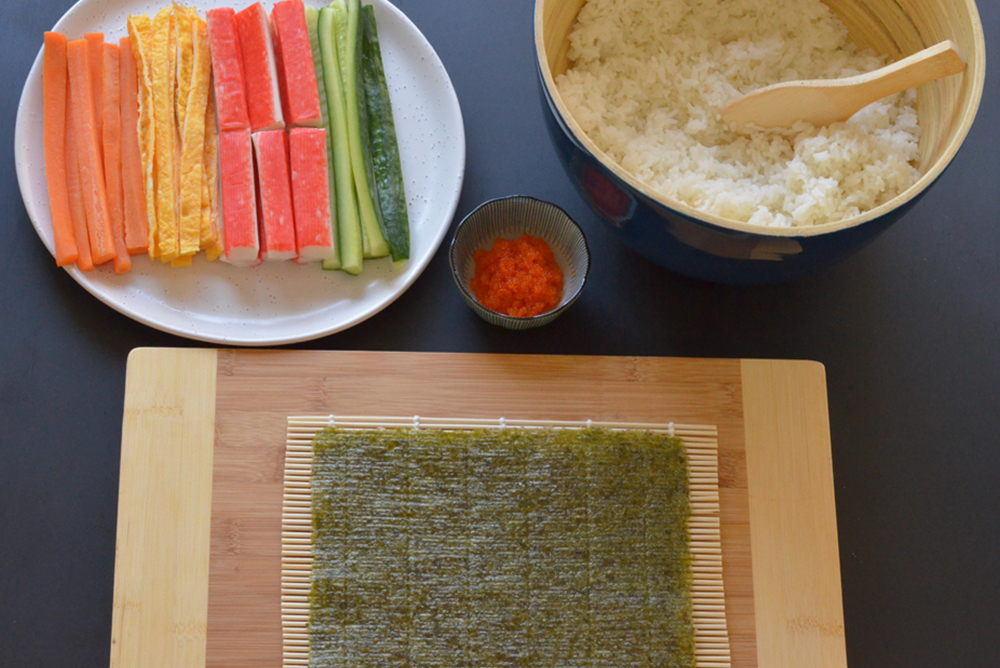 Step 2: Layout the ingredients
Place a sheet of roasted seaweed (shiny side down). With moistened hands, take a handful of cooled, prepared sushi rice. Spread rice evenly over the nori to within 1cm of the edge. *If you want to add a "kick" to your sushi roll, add a strip of wasabi along the middle of the rice. Add the fillings and arrange them in a row down the middle.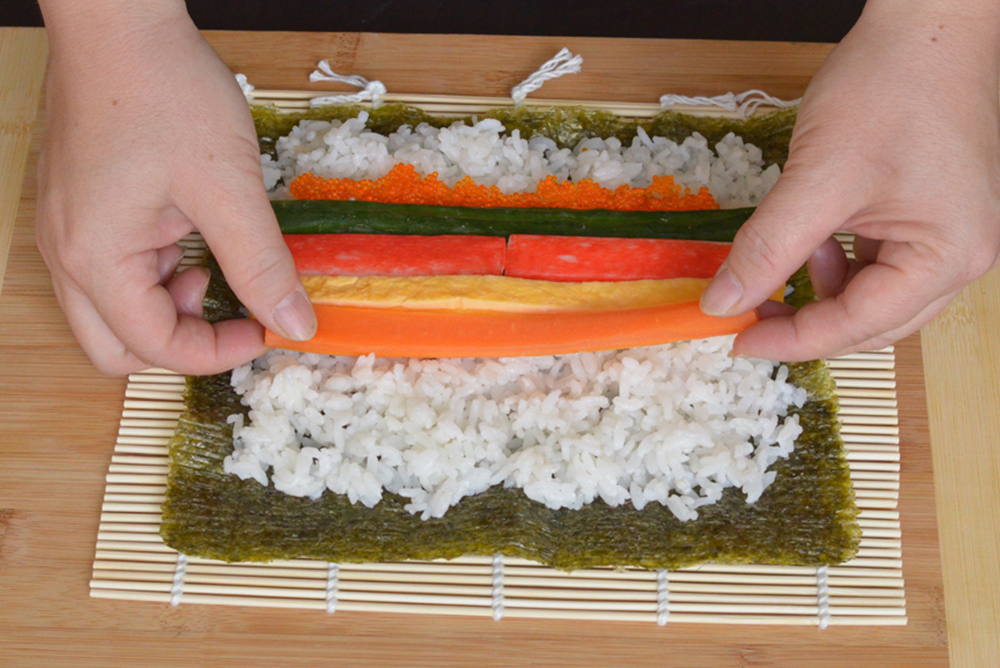 Step 3: Turning it into a roll
Begin rolling up the mat over the ingredients. Stop when you get about 2.5cm from the edge of the nori. Lift the mat and roll forward again to join the edges of the nori. Keep applying a gentle amount of pressure to make the roll firm.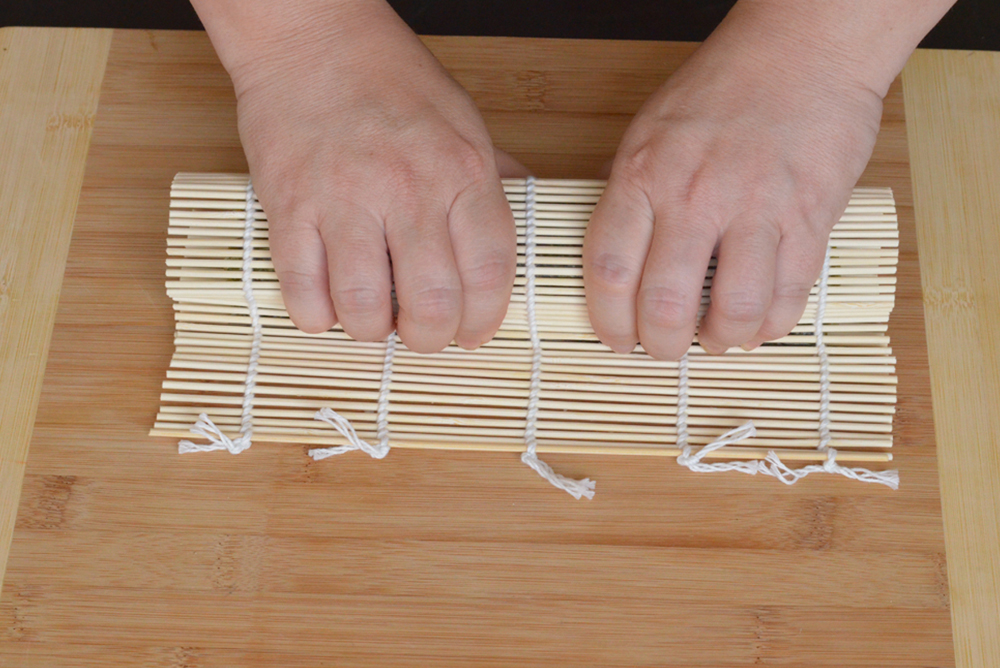 Step 4: Cut up into bite-size
Unroll and remove the mat from the complete roll. Use a sharp knife to cut the roll in half. Place the halves side by side and cut into thirds. Serve with wasabi, soy sauce, and pickled ginger.
*Tip: Give your knife a quick wipe with a damp cloth after every slice for a clean cut every time.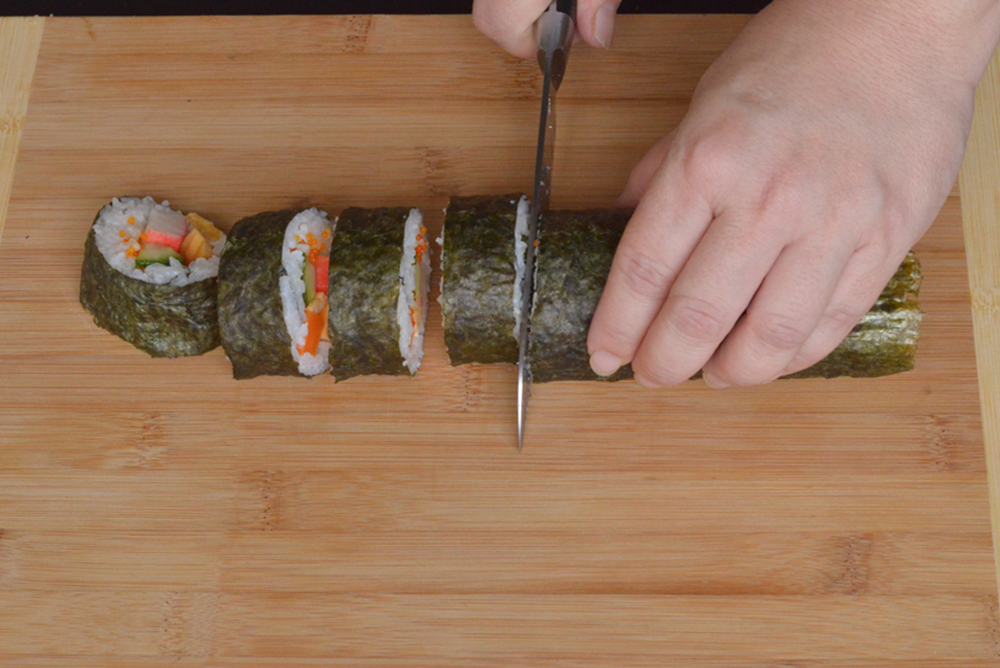 And there you have it. A serving of California Maki Sushi that is not only tasty but fun to prepare with the whole family. Don't forget, these sushi rolls taste even better with a spot of wasabi, dipped in soy sauce, or with a slice of pickled ginger on top.