Tofu is one of the most versatile ingredients, and a great meat substitute, especially for a chicken. But for the uninitiated, these white 'fragile' blocks of soybean goodness can be tricky. How you store, prep and cook your tofu directly affects your dish. Want to get that umami texture that blends perfectly with your sauce, gravy or soup? Then follow these simple tips!
Get the best type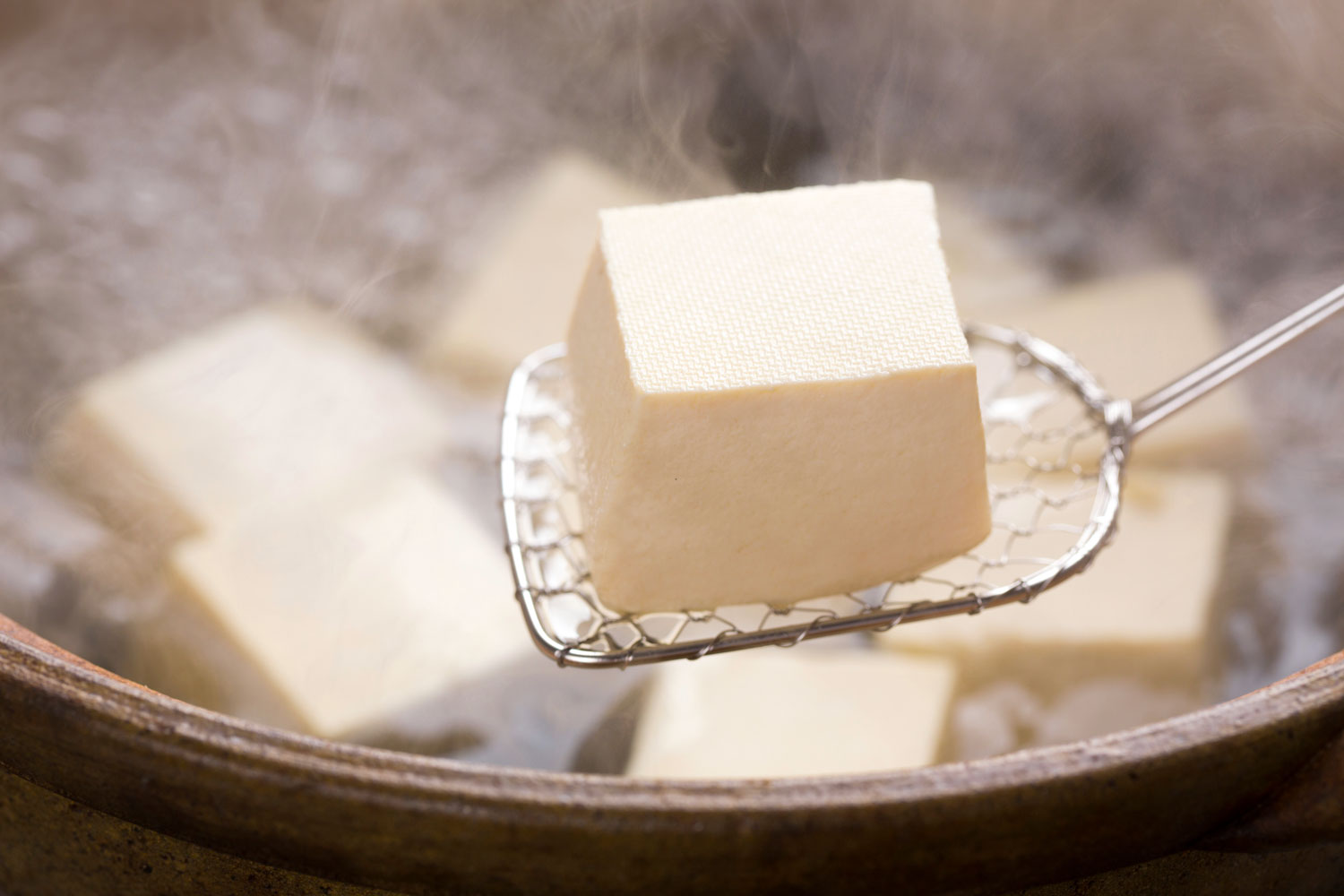 Thanks to its neutral flavour, tofu pretty much absorbs whatever combination of tastes you put into a dish. The difference is the tofu type and cooking style. As a general rule, silken tofu is best for soups, boiled and steamed dishes; while firmer tofu types are better for stir-fry and grilling. So check the label and get what's best for your recipe.
Store it right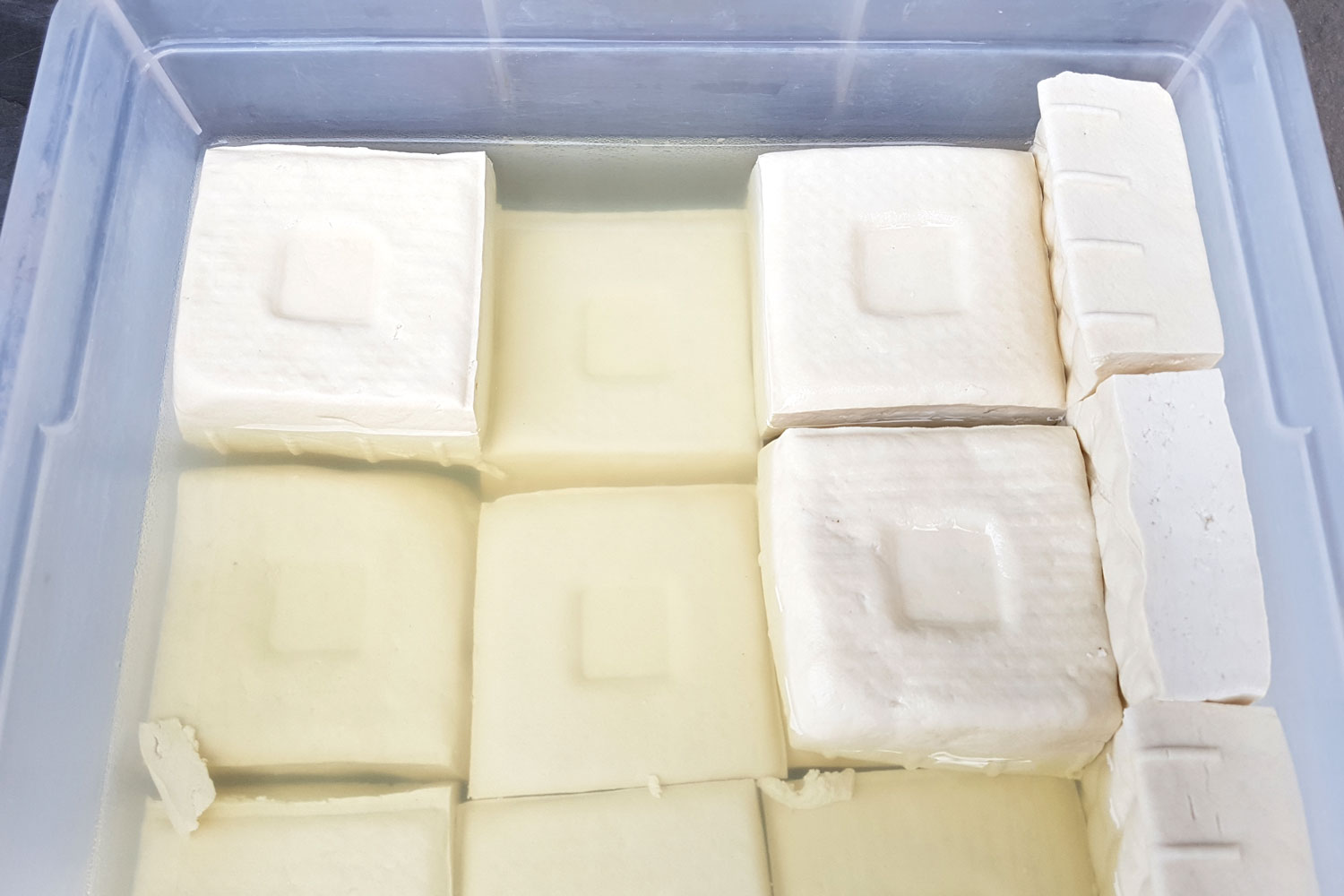 If you've bought your tofu in an aseptic container from the grocer, you can keep it on your shelf unopened; just be sure it's a cool spot away from sunlight. If it's from the refrigerated aisle, store it in your fridge.
Unopened tofu can usually last up to 2-3 months past the sell-by date. If you've opened it, and want to keep leftovers, drain and replace the water, then store in your fridge. Best to cook it within 3-5 days, and remember to change the water daily.
You can also freeze tofu by first draining the water, and pressing out its extra moisture, wrap it in plastic, then seal it in an airtight container. This will keep it fresh for 3-5 months. But we don't recommend it for silken tofu, because the smooth texture that depends on its moisture will be dried up.
If the tofu has turned slightly yellowish, mushy when poked and has a sour smell, it has gone bad, and better to discard it.
Drain and press before cooking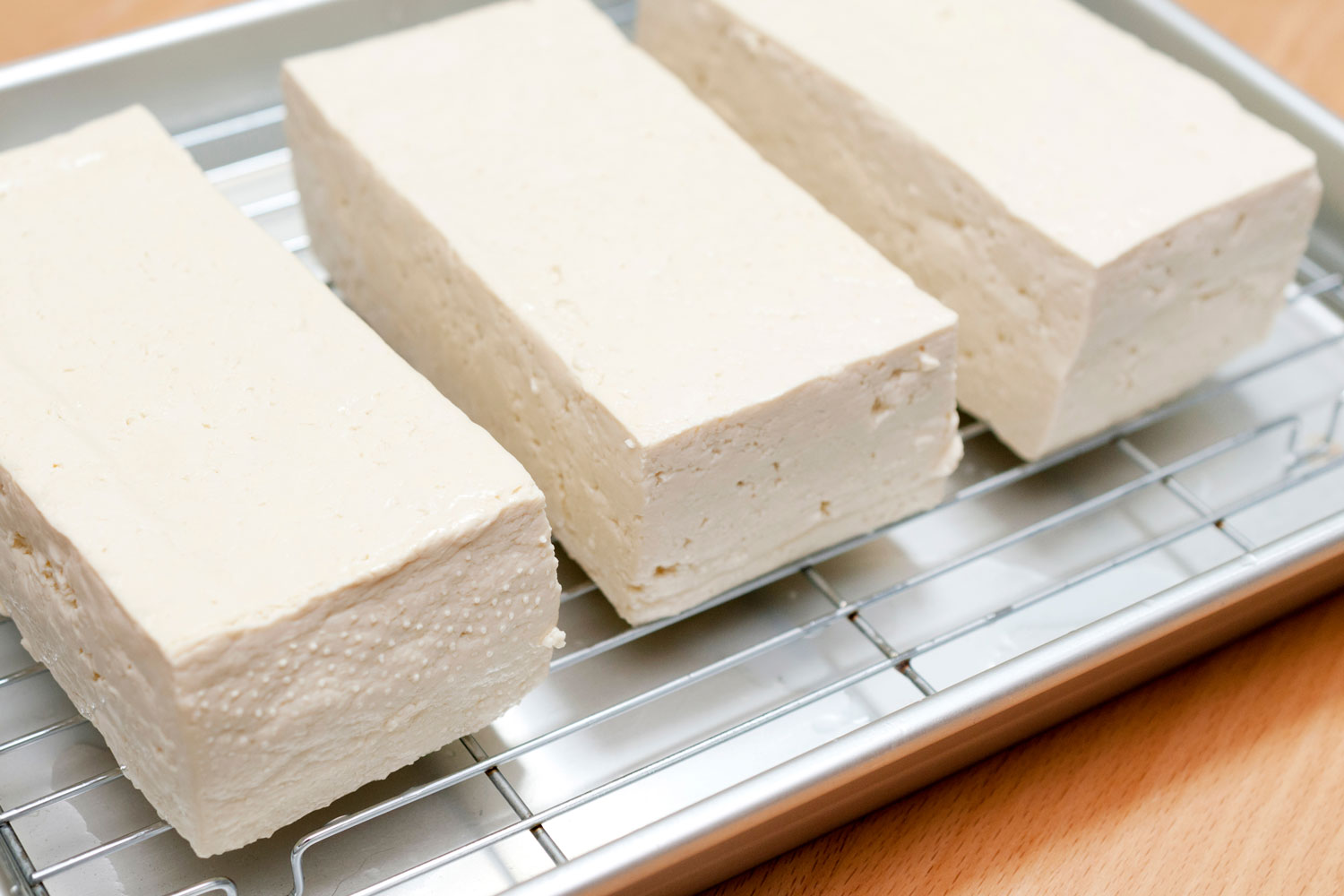 Except for egg tofu which are packed in airtight tubes, white tofu usually comes with water in sealed containers. Tofu also contains a lot of moisture. All that makes it difficult to absorb cooking oil, turn your dish more 'wet' than it should be, and your tofu could taste soggy.
So, always drain the water from the packaging, then transfer it to a sheet pan or flat plate. For silken tofu, dab and press gently with a paper towel then cut before cooking. For firm tofu, place paper towels on the sheet pan or flat plate, transfer the tofu, add another layer of paper towel on top, then weigh it down with a can or a saucer. Leave it for at least 30mins to an hour, or add hand pressure to quicken the process to about 15-30mins. It's a bit of extra effort, but your tofu will taste firm, tender and chewy, with all the yummy flavours of your dish.
Marinate for extra taste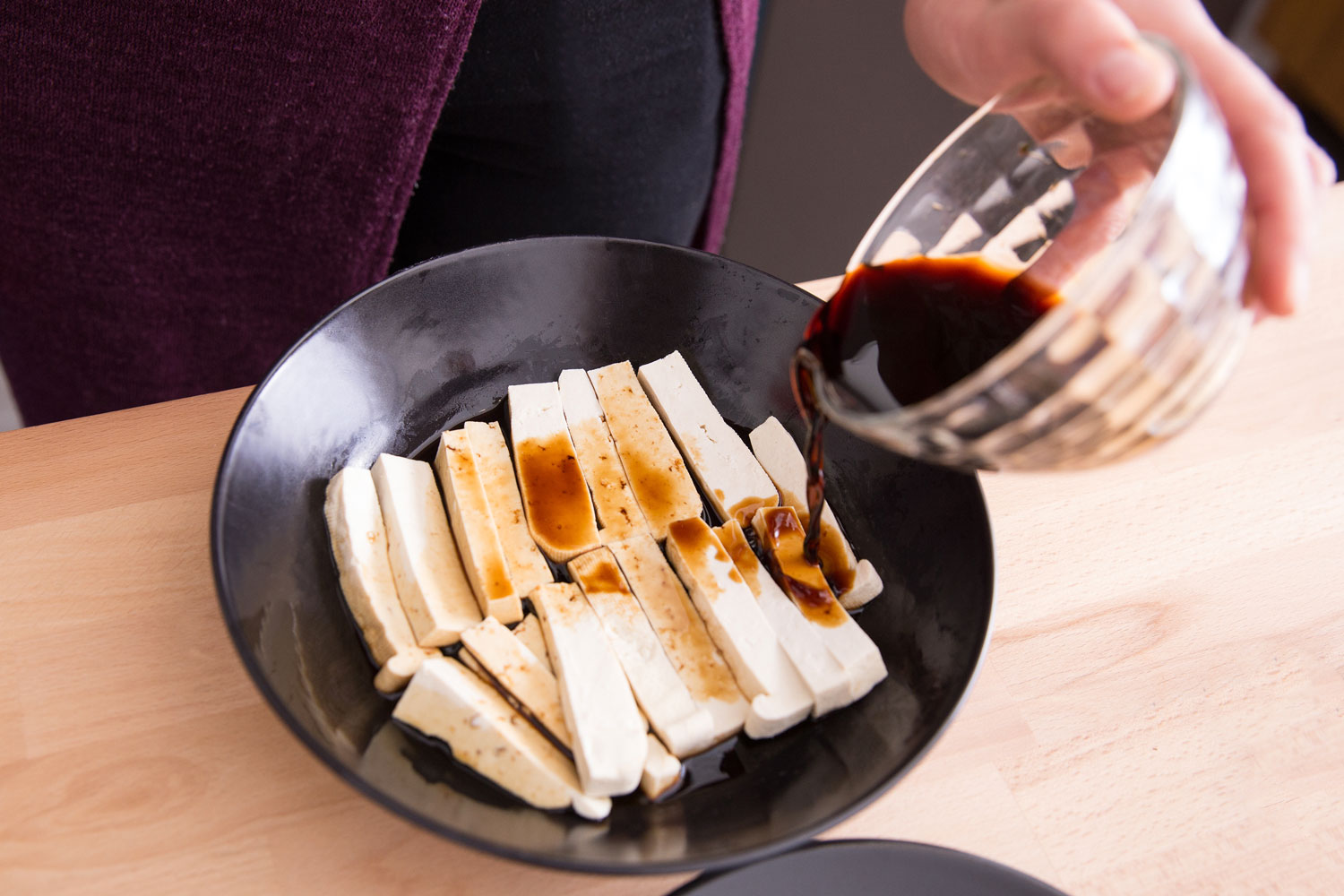 Tofu can easily absorb almost any marinade, except oil-based ingredients. Asian recipes usually call for a tasty mix of spices, sauces, vinegar, cooking wine, citrus juices, or stock. Cut your tofu into slices, lather the marinade and let it sit for 15-30mins for maximum flavour.
Make it crispy with starch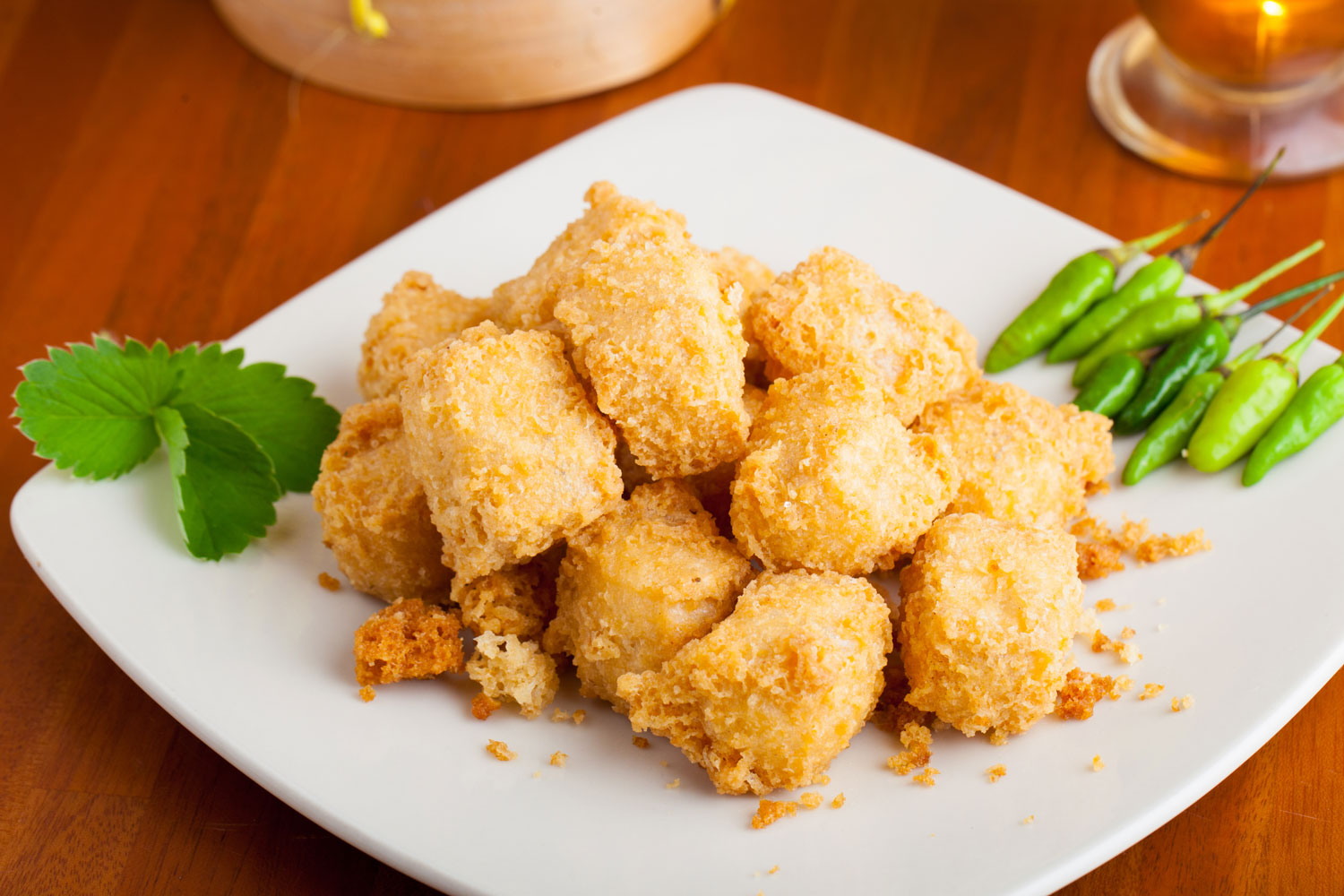 For pan-fry, stir-fry or deep-fry dishes, add a thin coat of corn starch or potato starch for that crispy outer skin. Also helps to prevent your tofu from sticking to the pan.
Grill it easy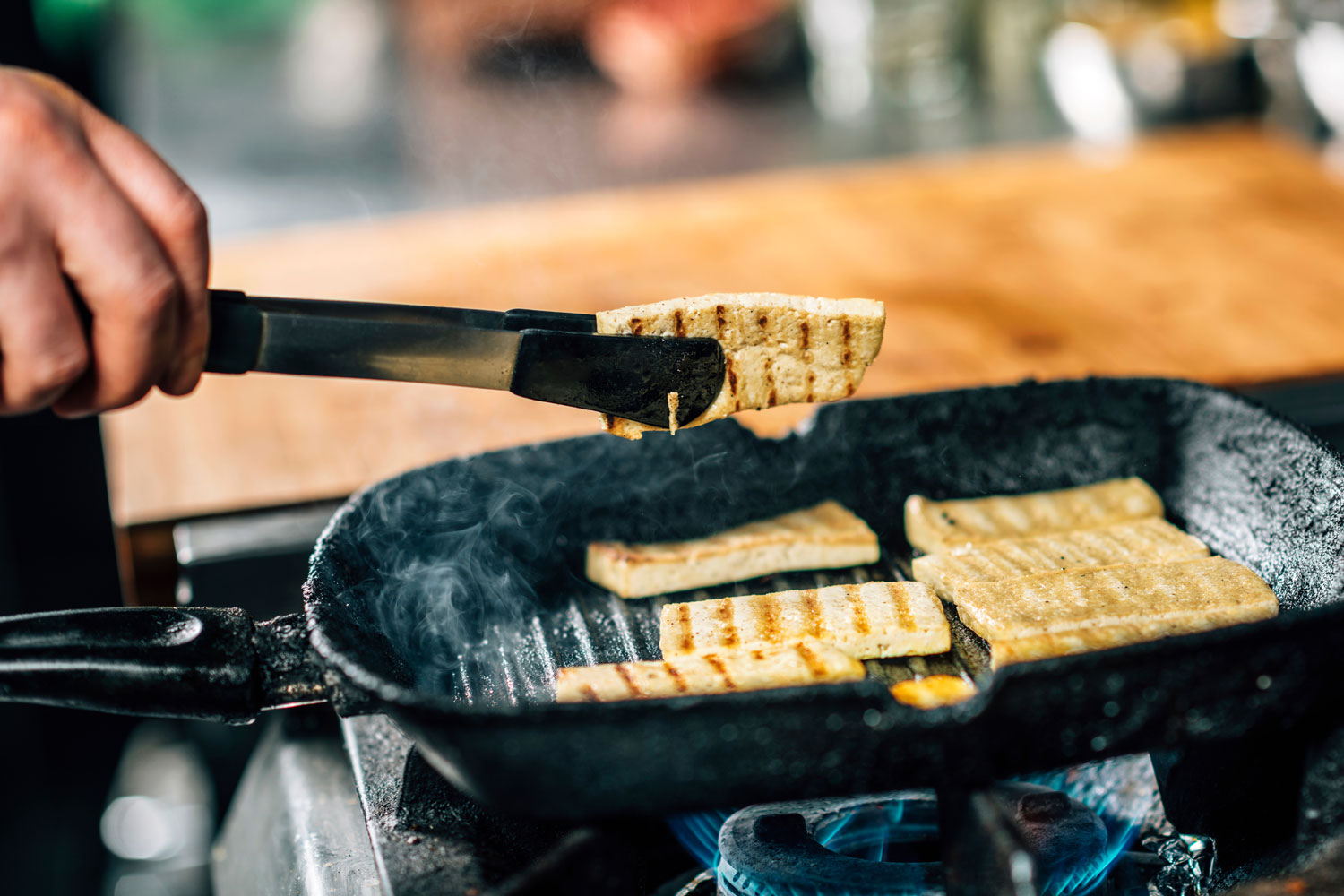 Tofu cooks much quicker than meat on a grill because you don't have to worry about heating its interior thoroughly. Marinated tofu just takes about 7-10 minutes to cook. Once you see the grill marks, it's good to serve.
Bake it fresh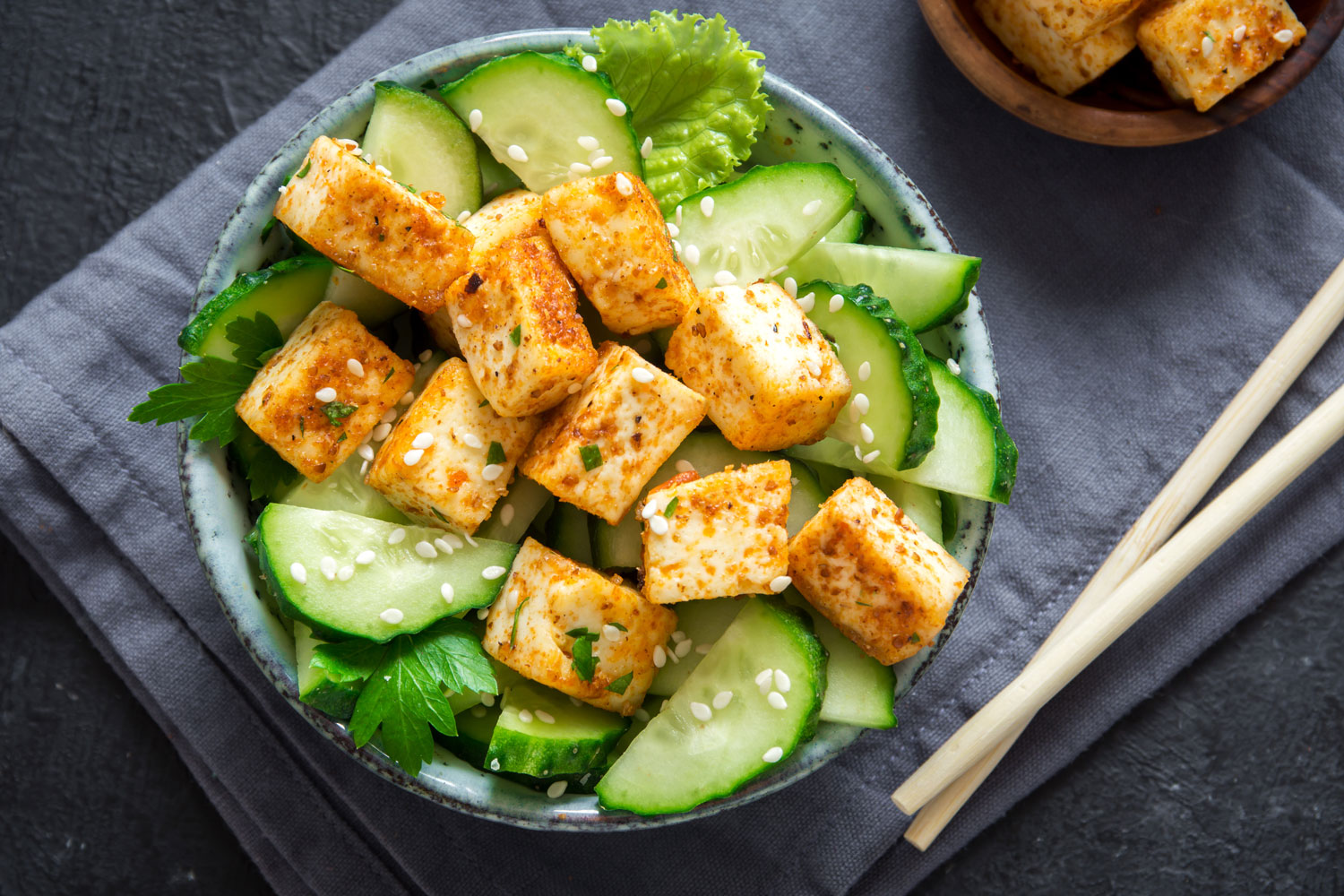 A quick oven bake also turns your tofu crispy outside and creamy inside. Great for salads and veggie bowls.
Scramble it like egg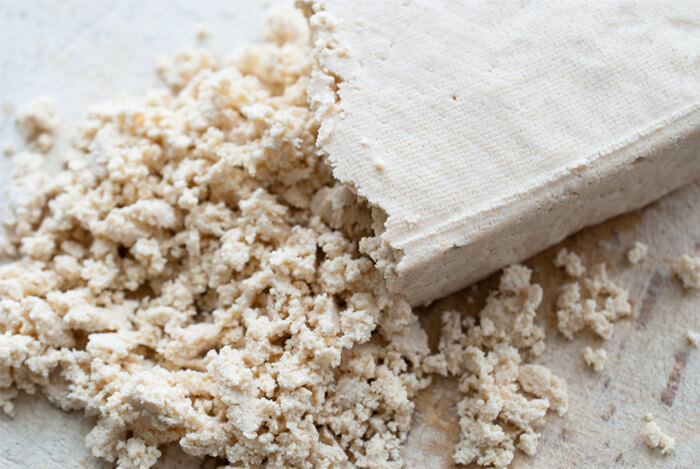 Want a simple vegan breakfast? Just mash your tofu to bits and pan-fry or stir-fry with any sauce, spice or condiment, just like scrambled egg. Add veggies or potatoes, and bon appétit!