There's a food trend out there as big as Pho, as big as dumplings, as big as frozen yoghurt. And it's bubble tea.
If you've ever been wandering the streets and seen someone sipping on a large cup of milky stuff filled with what appear to be blueberries floating through it, then you've seen bubble tea.
A Taiwanese invention that proves some good did come from the '80s, bubble tea is a milky, sugary tea-based beverage filled with—mostly—chewy tapioca balls, though there's a whole range of great add-ons you can throw in. The pearls are made from tapioca starch—an extract of the South American cassava plant—which came to Taiwan from Brazil during the period of Japanese rule between 1895 and 1945. Bubble tea is known as "boba" in the country of its birth.
The best way to understand bubble tea is to think of it like the self-serve frozen yoghurt places you go to where you take a tub of frozen yoghurt and then make it good by adding toppings with actual flavour, like chocolate and various sauces to overpower the blandness. Quick sidebar—someone needs to explain frozen yoghurt to me. Who was the person who took ice cream and made it bad just so we could eat more of it? They need a talking to.
Anyway, bubble tea is very similar, except better. You're only limited by your imagination. In its most basic form, the drink consists of black tea, milk, ice, and chewy tapioca pearls, all shaken together like a martini and served with a fat straw to accommodate the marbles of tapioca clustered at the bottom.
And it's the tapioca pearls that have given bubble tea its staying power and appeal. They start their life as boring, rubbery balls more similar to plastic than a foodstuff, but after being boiled for hours and hours in a delicious sugary syrup, they become soft, chewy and mouthwateringly sweet.
In Taiwan, these little gems are measured in Q. Like so many vague food concepts—I'm still waiting for someone to accurately define umami for me—Q is hard to explain, but it relates to how chewy, yet soft, yet melty the tapioca balls used in the tea are. Essentially, how Q—or QQ if you're really good—your balls are determines how good your bubble tea is.
And just like coffee in Australia, what started as a simple drink made with a handful of ingredients has evolved over time into a genre which is both diverse and intimidating.
Milks can range from whole and skim, to non-dairy varieties like almond and coconut and often—as in the case of cold tea-infused or juice-based drinks—there's no milk at all. The pearls can be fat as marbles, small as peas, square-shaped, red, or even crystal clear. Popping boba, fruit jelly, grass jelly, agar jelly, and puddings are also regularly added.
So it's a pretty scary time if you're a bubble tea novice wanting to get into the market. Where the hell do you start?
Here. You can start here. We've put together a little descriptor of some of the entry level teas and what to expect when you order them. Take this as a guide and head down to your local bubble tea shop and get started!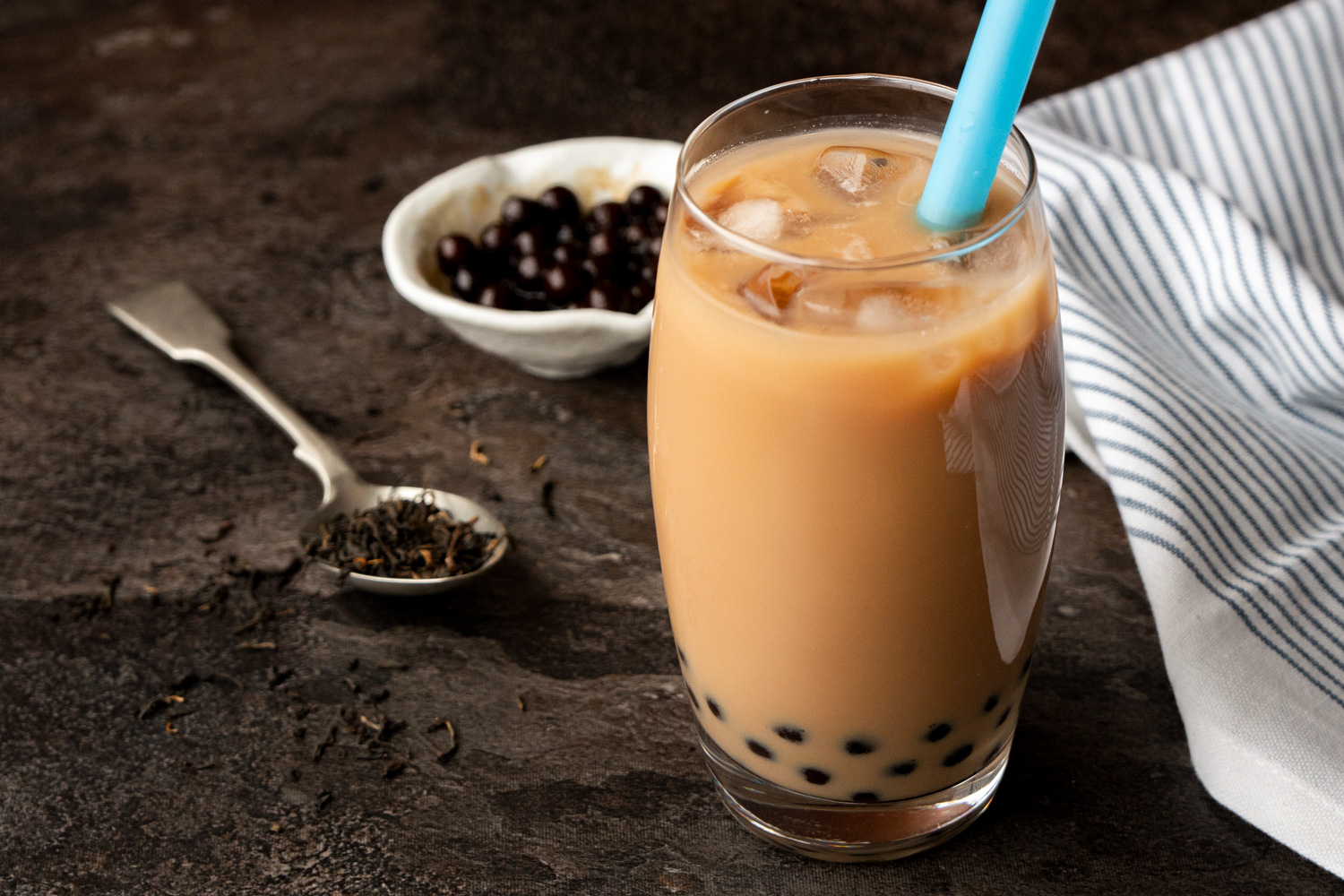 Classic Milk Tea
The gem that started it all. Black tea is shaken with frothy milk, crushed ice, and a few generous handfuls of marble-sized, caramelized tapioca pearls. The genesis has been changed and adapted many times but still hits the spot.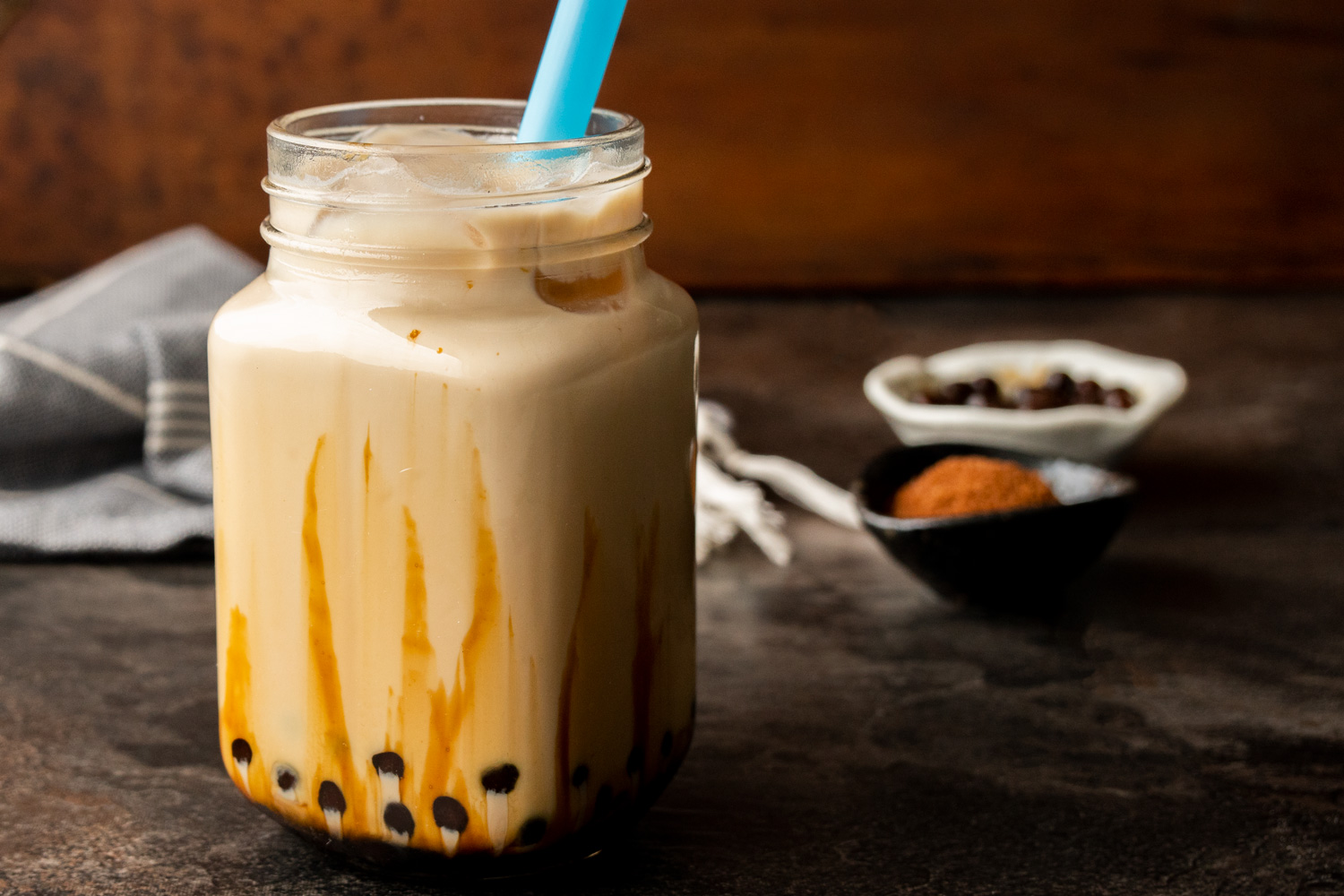 Brown Sugar
A milk-heavy boba drink loaded with cloyingly sweet brown sugar syrup, all swirling in a beautiful gradient of cocoa-browns and pearly whites. Looks a lot like an iced coffee, but better.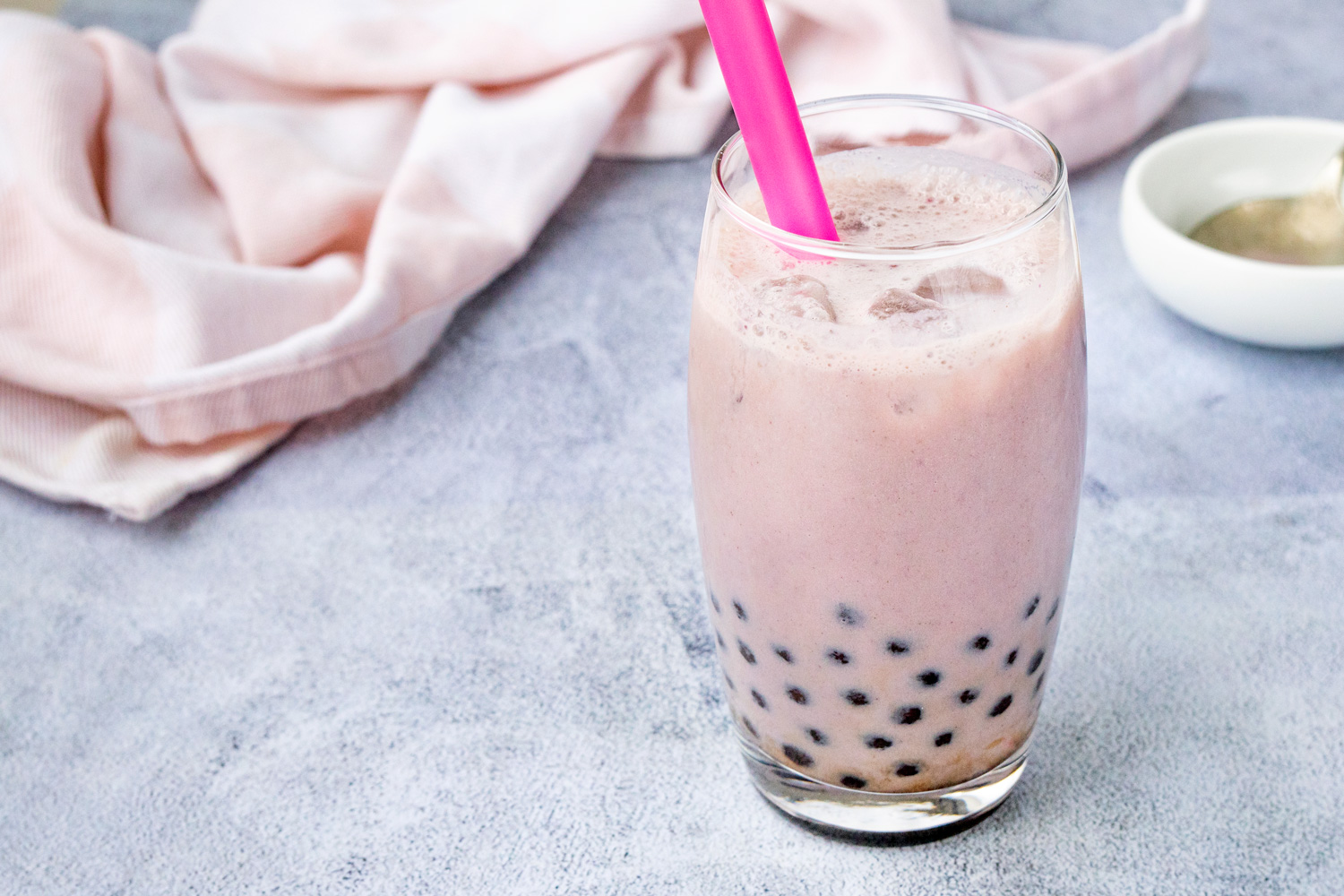 Taro Milk Tea
This tea is just the most wonderful colour, with a spectrum that runs from purple-tinged brown to nearly lilac. Taro is pureed and added to milk tea, where it acts as a thickener imparts its almost coconutty flavour.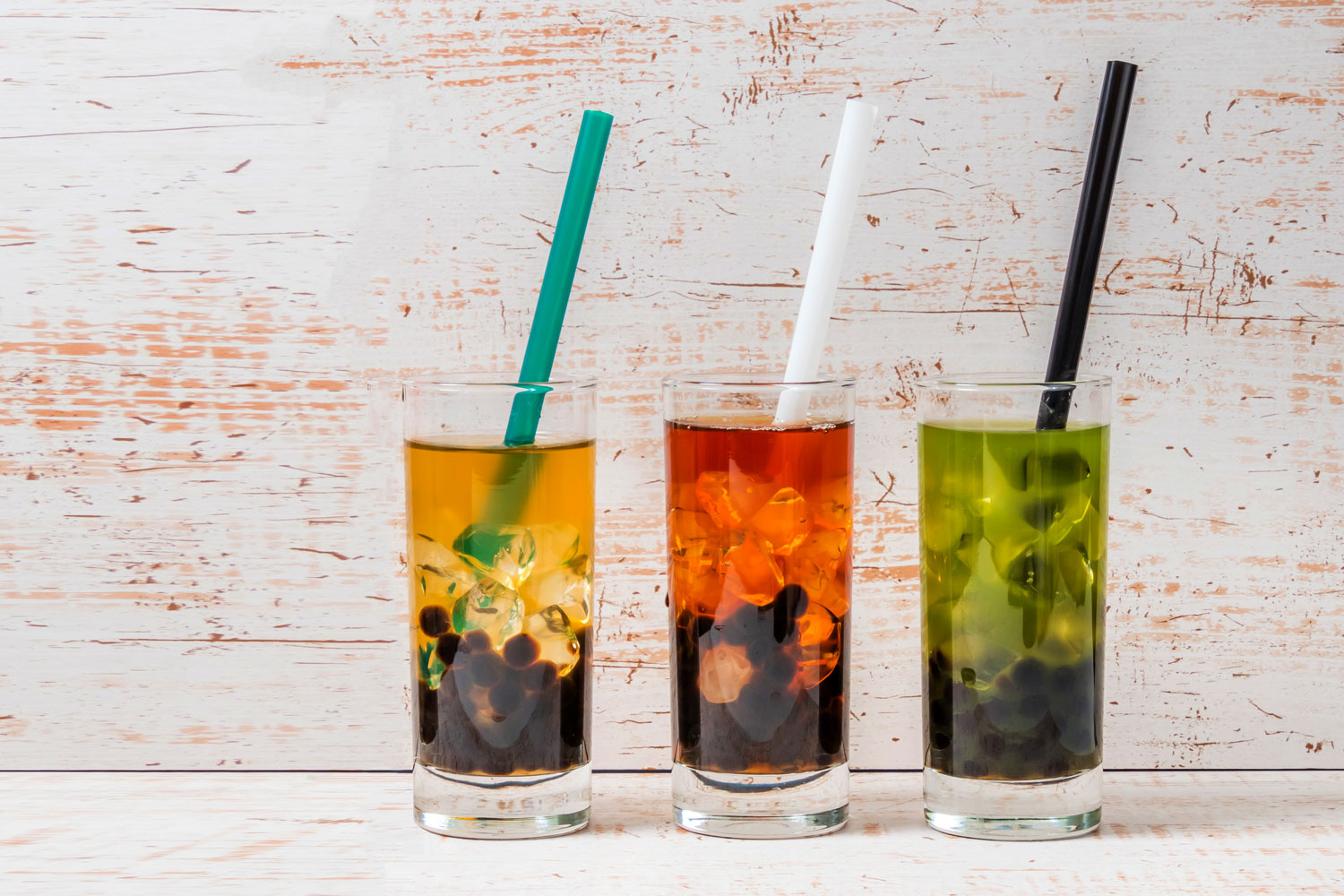 Fruit Tea
If milk isn't your cup of tea, there are fresh fruit-based drinks that have the same addictive qualities. More iced tea really. All your favourites are here, like mango, lychee, winter melon, lemon, and even tomato. Plus you get all the pearls you want stuffed in there just to really round it out. Probably best if you've got a serious sweet tooth.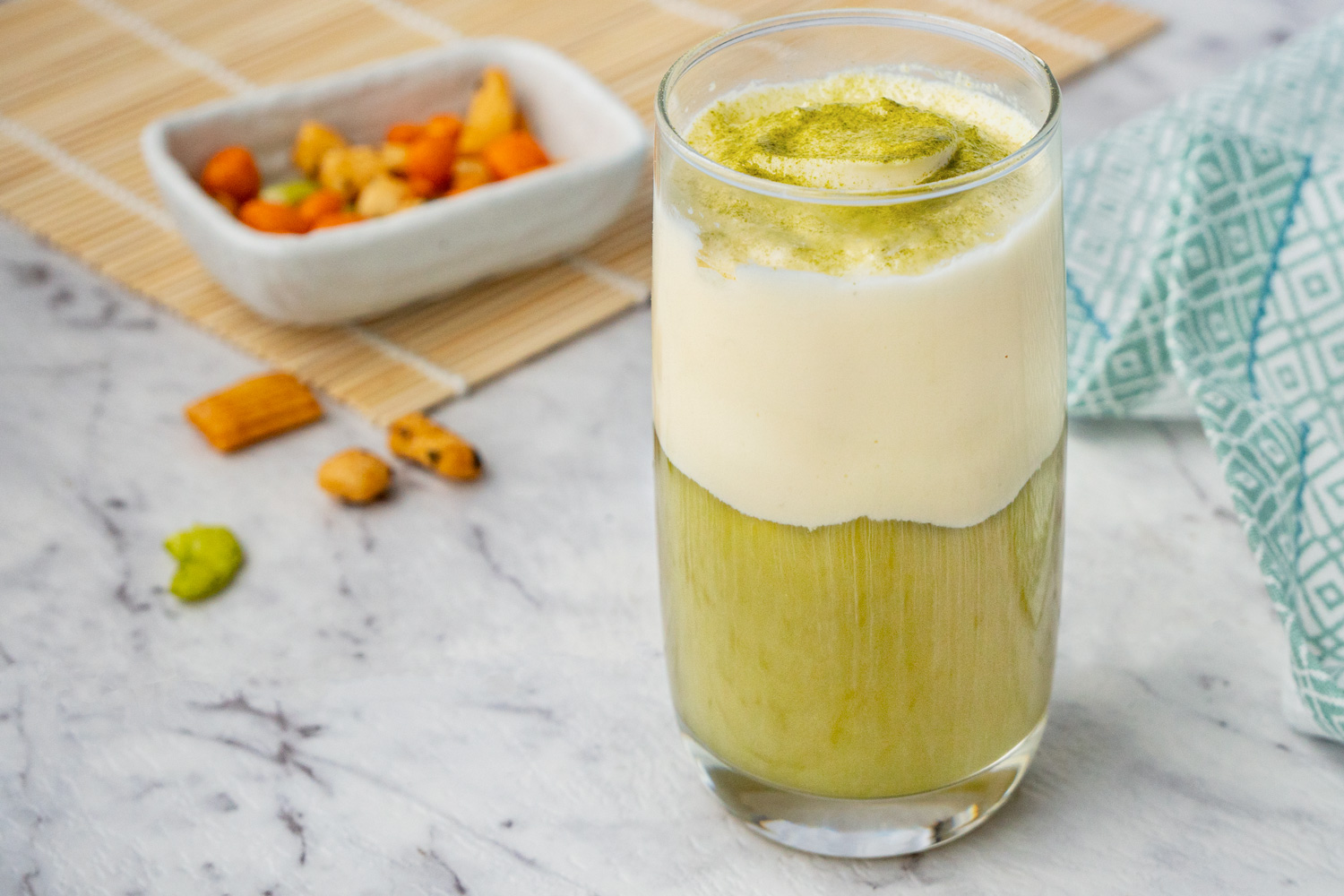 Cheese Tea
A Taiwanese night market stand began combining powdered cheese and salt with whipping cream and milk to form a foamy, tangy layer on the top of a cup of cold tea. And, somehow, that became popular. This is more of an acquired taste, but nothing ventured, nothing gained, right? Let me know how you go.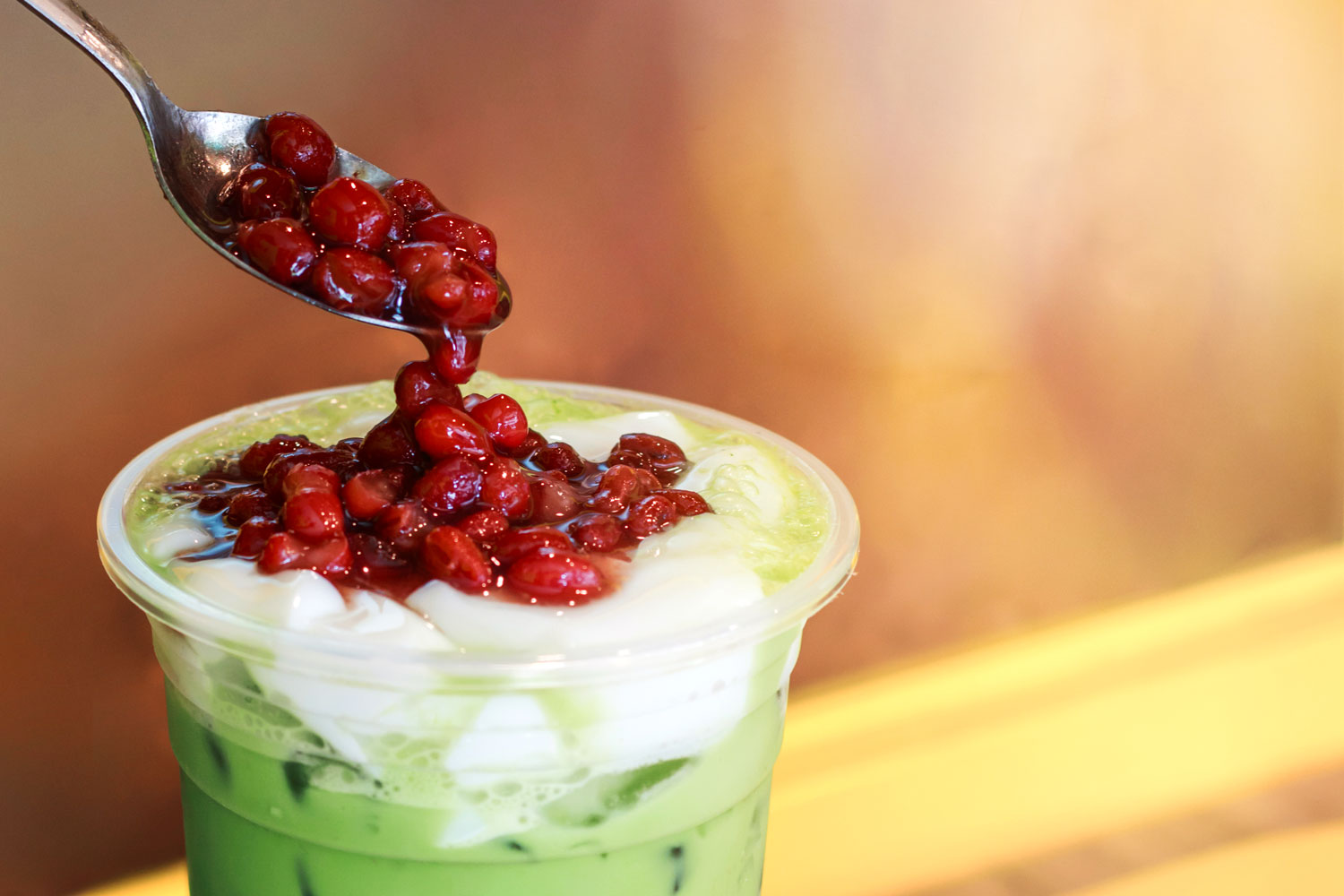 Toppings
As we said earlier, tapioca balls are a bit old hat now. These days you can gorge on a whole bunch of different toppings, like grass jelly, aloe vera, almond jelly, custardy egg pudding, red beans, panna cotta, chia seeds, sweet potato balls, even Oreo cookies, because of course. Even the tapioca balls themselves have slowly evolved beyond the standard sugary taste, and now come in some quite bizarre flavours, like sea salt, cheese, wood ear mushroom, quinoa, chocolate, Sichuan pepper, jujube, and barley.