Walk along any Korean street food spot, and you'll definitely find a vendor with a large warm tray of thick pasta-like rice cakes in red spicy sauce. A beloved delicacy called Tteokbokki with a history that dates back to around the 19th Century. There are many ways to cook and savour the traditional rice cakes, including steamed, stir-fried and hot pot. The spicy sauce version is actually a fairly recent addition.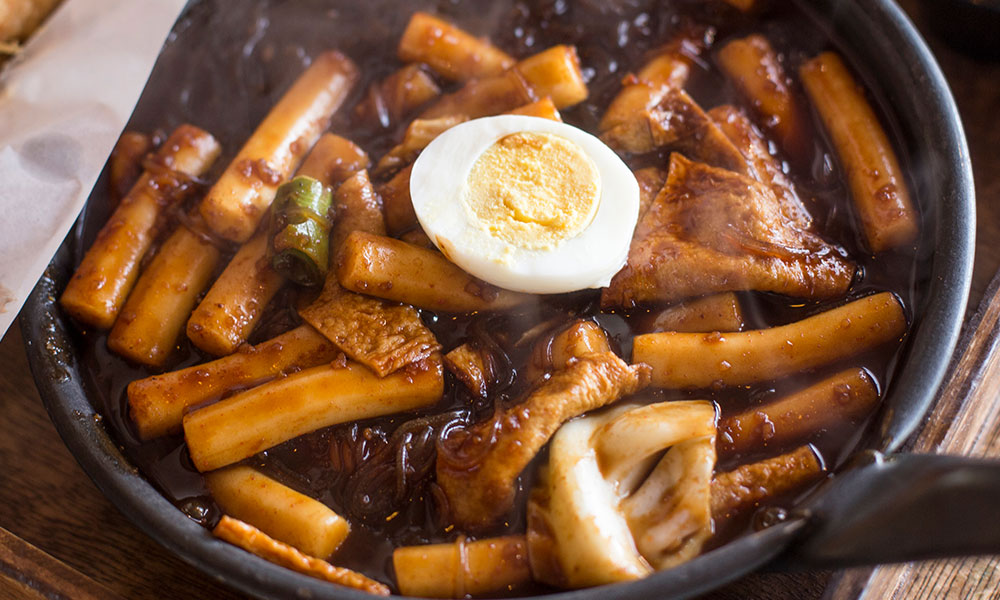 The tale goes that in 1953, a famous chef named Ma Bok-Lim was at the opening of a Korean-Chinese restaurant. During which, she accidentally dropped some Tteok rice cakes into Jajangmyeon. The rich black bean sauce imbued the rice cakes with its savoury, umami flavour. This gave the chef an idea to cook the rice cakes in Gochujang chilli paste, and began to sell it. Her Tteokbokki became wildly popular for the spicy bracing flavour, chewy rice cake texture, and filling enough for a light meal. Today, it's the most common recipe to savour Tteok rice cakes from street food to home-cooked. Affordable and delicious for all.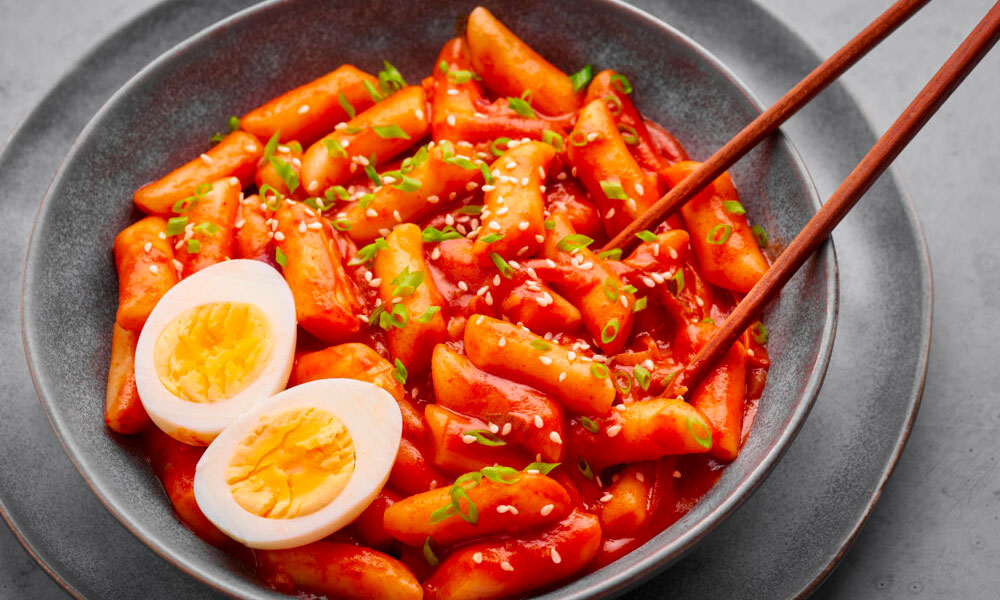 Over the decades, new variants of Tteokbokki popped up with added ingredients and sauce blends. Hence, enter Rabokki –Tteokbokki with ramen for the yummy texture combo of slurpy noodles and chewy rice cakes, immersed in the classic spicy-sweet umami sauce. Breakfast, lunch, dinner or a late-night treat, Rabokki is sure to give you a satisfying oomph.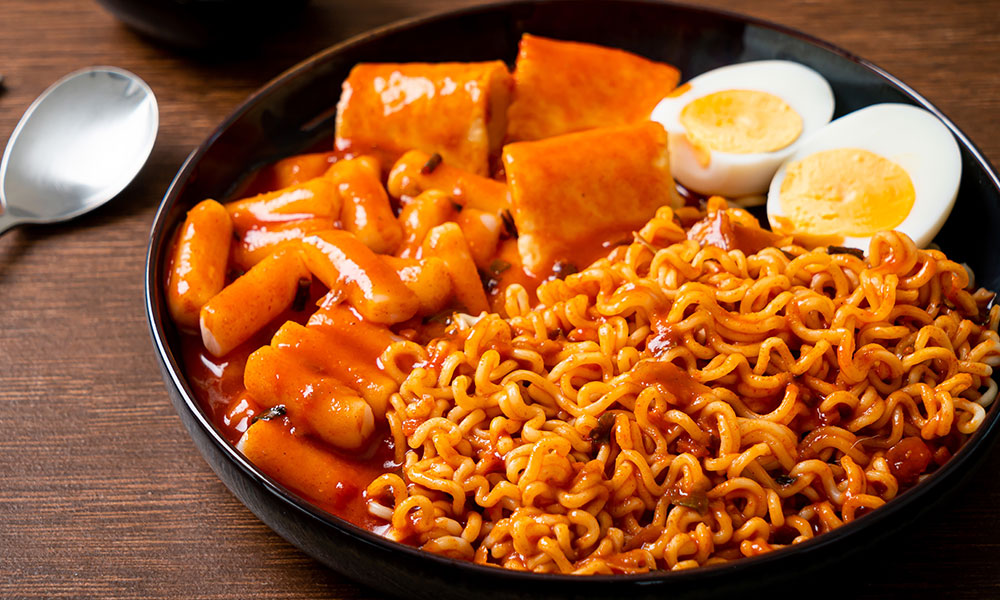 To make Rabokki at home, any pack of Korean ramen will do, and you can actually get authentic Tteokbokki rice cakes at your local supermarket or Asian grocer, as well as the Gochujang chilli paste, Gochugaru chilli powder and Eomuk fish cakes.
The original Tteokbokki or the 'upgraded' Rabokki, whichever you prefer, just follow our easy authentic recipes for a warm, zesty and filling treat!