If you're looking for a delicious winter warmer and are tired of the same old casserole, then you've come to the right place!
Here are some uniquely delicious recipes from across Asia that warrant a look and a cook!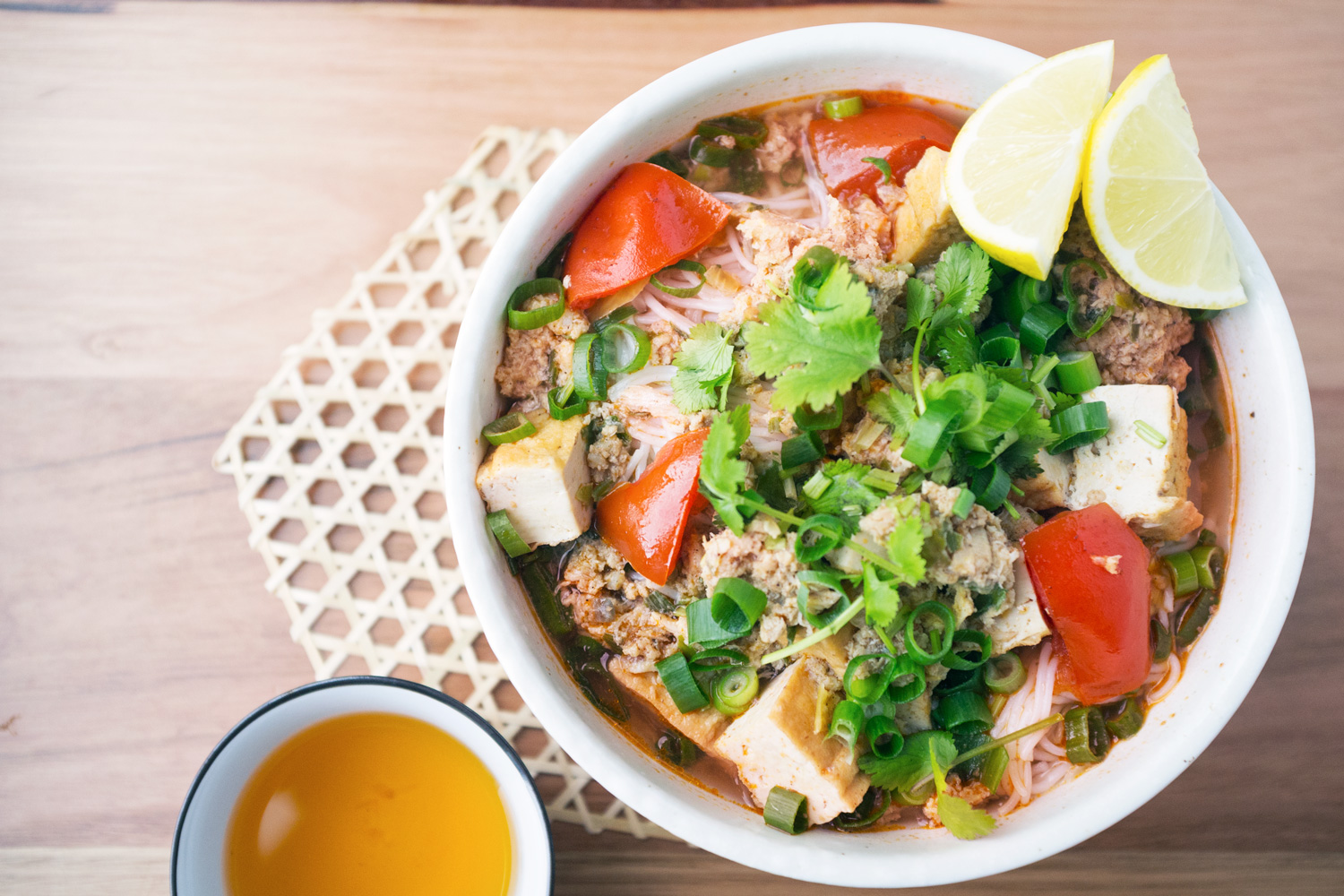 Bun Rieu Cua
This delicious noodle soup
is made with a tomato broth and fresh water crabs found in rice paddies. The crabs are pounded with the shell on into a fine paste, which is then strained and used in the broth. You'll generally find a healthy dose of tamarind paste, fried tofu, rice vinegar and sometimes congealed pig's blood—yep!—which is used to thicken and redden the broth. Like all good soups, you can basically throw any veggies in there that you want. The same goes for noodles, though rice vermicelli is traditionally used.
Mi Quang
This dish originated in Quang Nam Province in Central Vietnam. Part soup and part salad, Mi Quang is rice noodles with an assortment of fresh vegetables and Vietnamese herbs, tossed together with a small amount of intensely flavoured broth made from pork and/or chicken stock. There is just enough broth in each serving to wet the noodles and bring everything together. Again you can throw nearly anything you want in there, but you'll typically find slices of pork belly, whole prawns, roasted peanuts and toasted sesame rice crackers. The noodles aren't your regular flat white noodles either. Chow fung noodles are dyed yellow with turmeric powder and have a little more zing than their counterparts.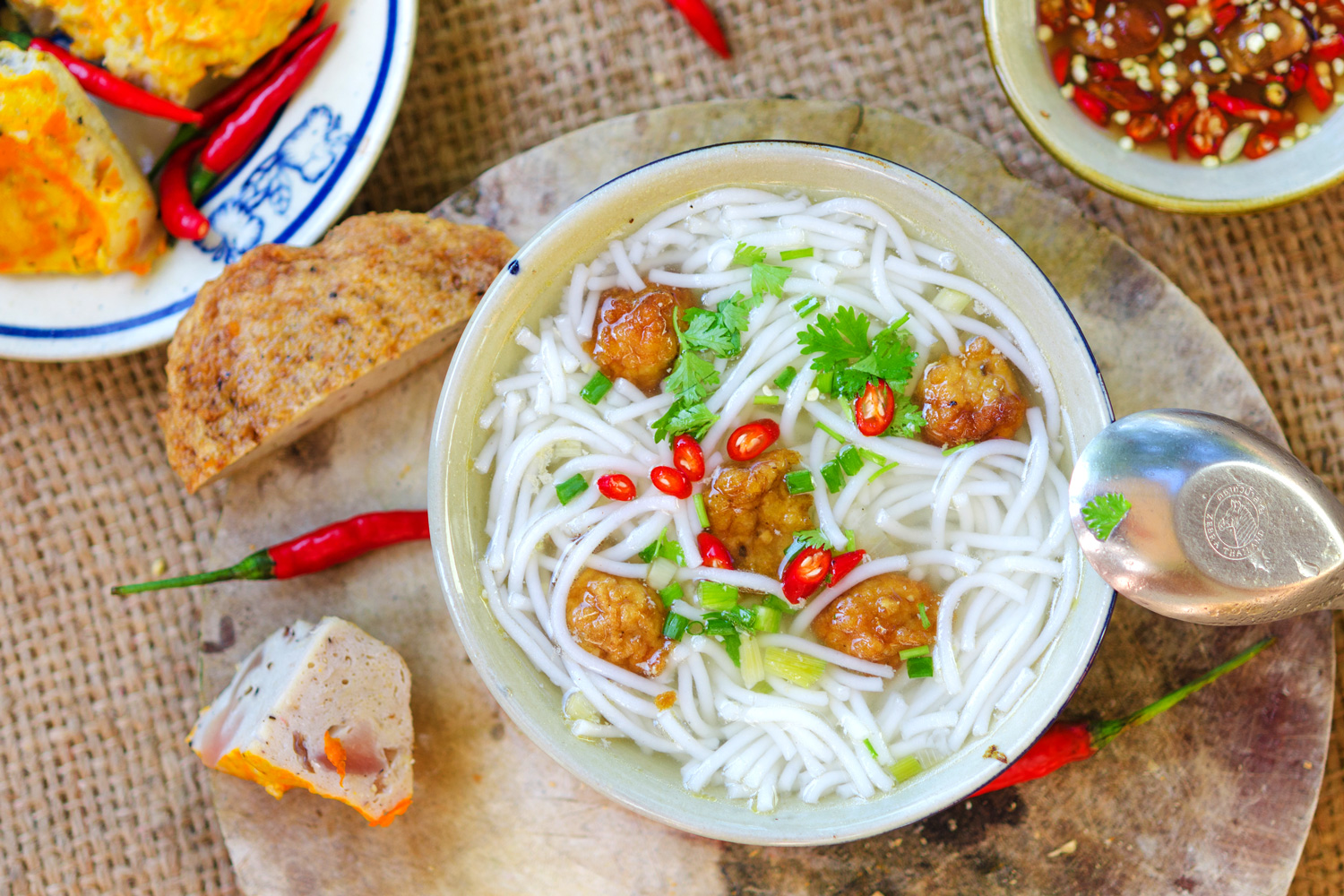 Banh Canh
Literally 'thick noodle soup'—the Vietnamese word 'bánh' refers to items, such as noodles or cakes, that are made from flour, and 'canh' means 'soup'. The noodles are unique as they're made from tapioca and rice flour, giving them a doughier texture.  This noodle soup dish can be served with a variety of different toppings, whether that be pork hock (gio heo), crab (cua) or fish cakes (cha ca).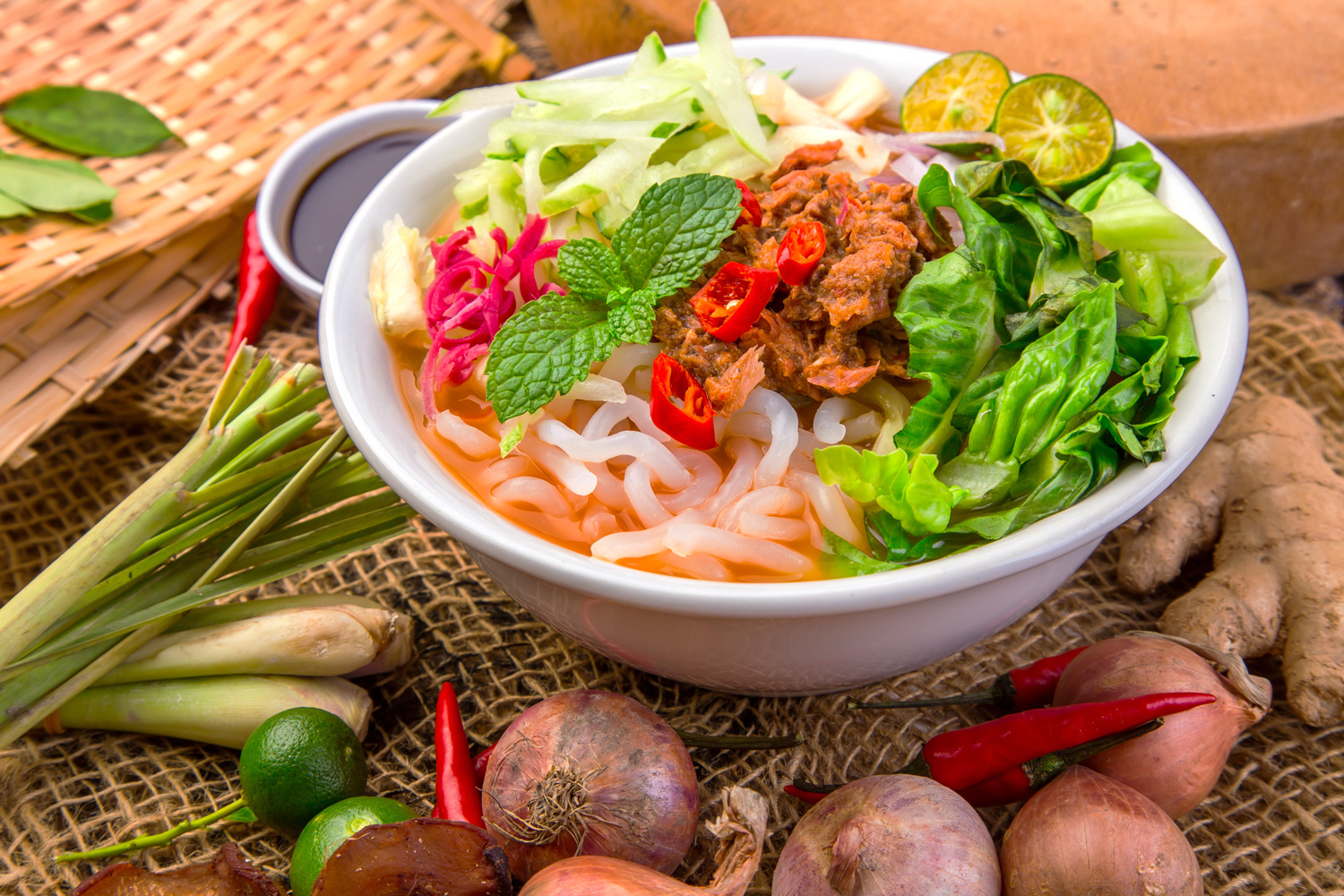 Assam Laksa
Unlike the more well-known coconut-milk based curry laksa, the base broth of
Assam Laksa
is made from fish, tamarind and torch ginger flower, resulting in a slightly sour and fragrant soup often served with chewy, translucent noodles. 'Assam' is the Malaysian word for anything that makes a dish taste sour (think tamarind), while 'laksa' refers to the broth enveloping the delicious ingredients. You'll most often find shredded fish and finely chopped veggies floating with the noodles, and it's a beautifully refreshing meal if you can believe it!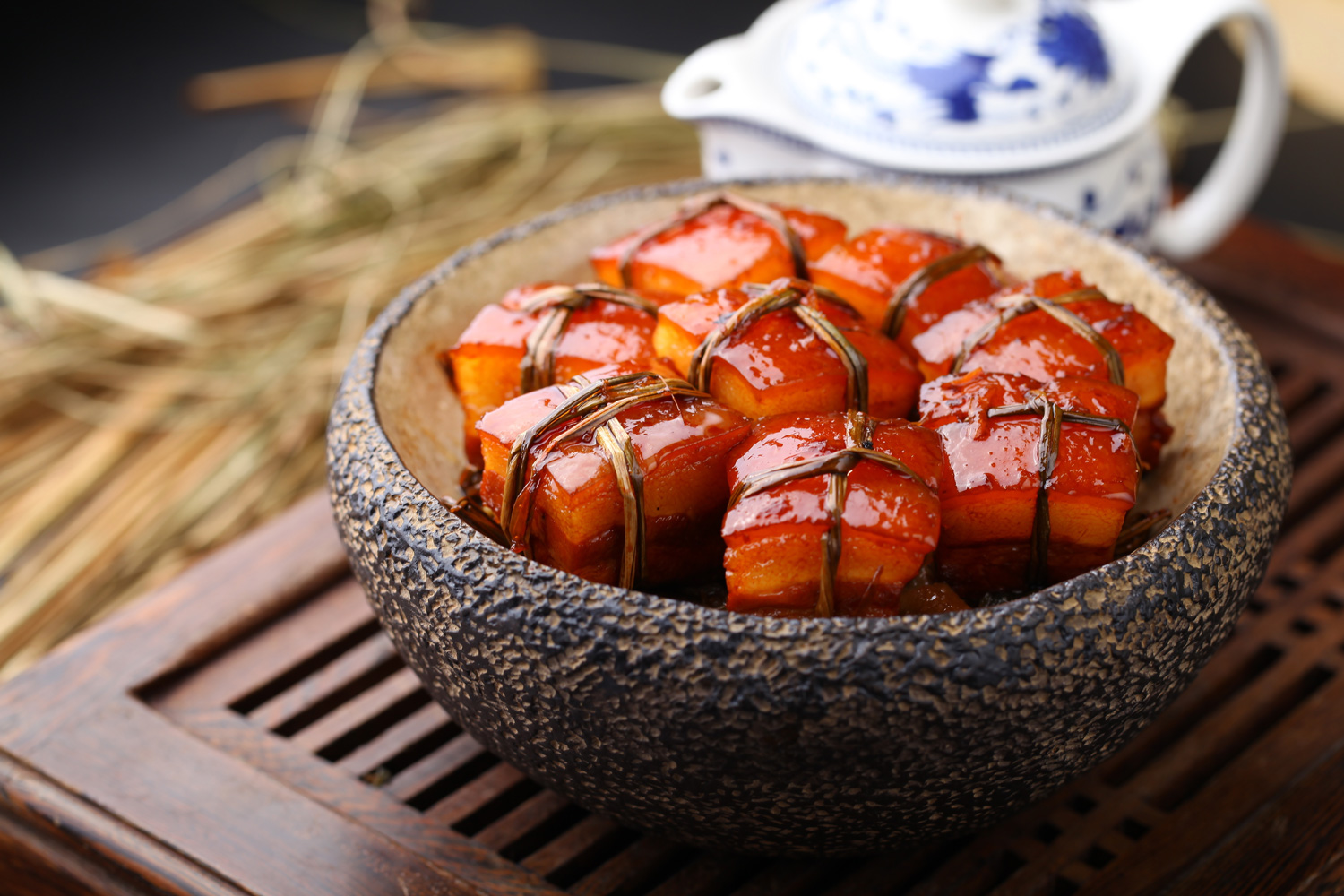 Red Braised Pork Belly
Red Braised Pork Belly
—or hong shao rou—is red cooked with a whole heap of delicious spices like garlic, ginger, chili, star anise and some soy sauce. Soy sauce (usually a mix of light and dark soy sauce), fermented bean paste, red fermented tofu or rock sugar are commonly used in red cooking to give the food it's trademark reddish brown hue. And if that fails, you can always use food colouring! Usually served with some rice and a leafy vegetable—like pak choi—it's a fantastic and tasty dish for any time of the day.