The full moon in Chinese culture is a symbol of family togetherness since ancient times, most celebrated each year during Moon Fest or Mid-Autumn Festival on the 15th Day of the Eight Month. But wait, you say, doesn't the moon go full every month? Why specifically that day? Well, because autumn is the annual harvest season when produce and ingredients are most abundant. Which means it's also a time for lots of delicious goodies, and the absolute must-have for Moon Fest celebration is the mooncake.
These round pastries adorned with intricate motifs and auspicious words have been around since the Tang Dynasty (618-906AD). Originally a royal treat for Imperial court guests, it wouldn't be until the Yuan Dynasty (1279-1368AD), when China was under Mongolian rule that mooncakes became popular among the citizenry. A mass rebellion across the provinces was planned through secret messages hidden in mooncakes, and they managed to overthrow the Mongols eventually. Thus, the mooncake became an auspicious symbol for everyone, made and savoured every year with loved ones.
They've come a long way since then, and Moon Fest too has spread to other Asian cultures, including the Japanese and Southeast Asia. Besides the basic traditional recipe of lotus seed paste and salted egg yolk, mooncakes today come in a variety of yummy flavours.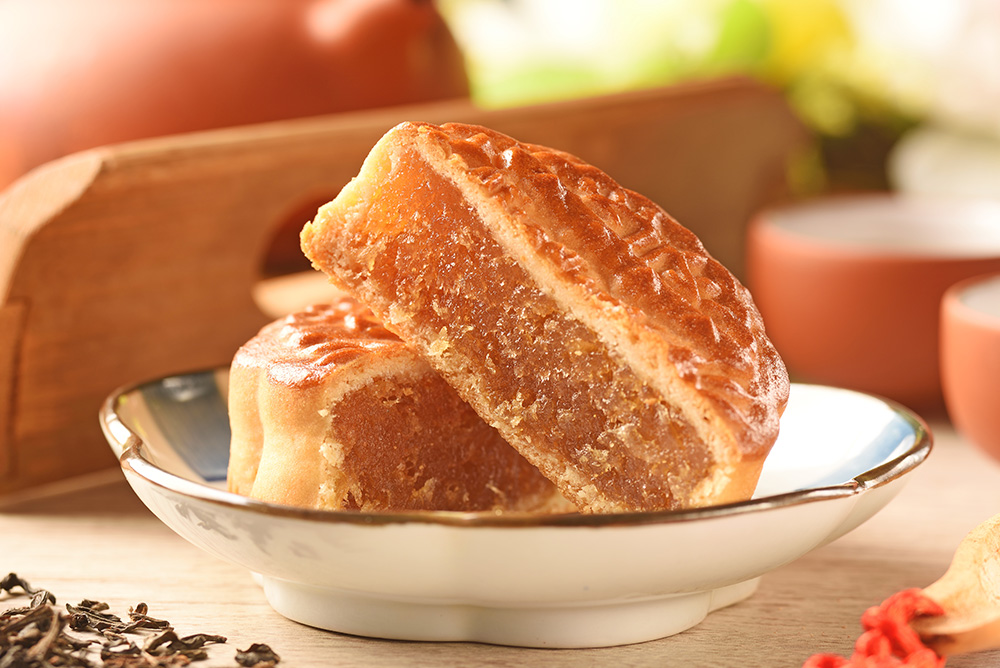 Vegetable and Fruit Mooncake
This traditional dessert is made healthy by adding fresh vegetables and fruits, and the fillings include pineapple, melon, litchi, strawberry, orange. These mooncakes are soft and smooth.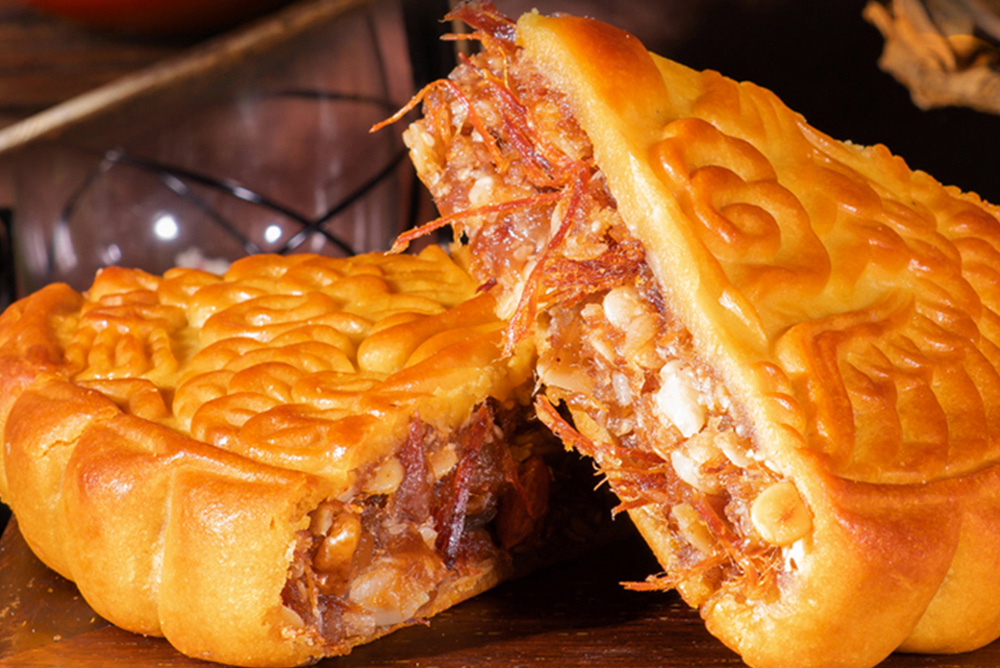 Seafood Mooncake
Seafood Mooncakes are the most expensive type of mooncakes. They have a fresh, but slightly salty flavour as they are filled with seaweed and abalone (edible sea snails).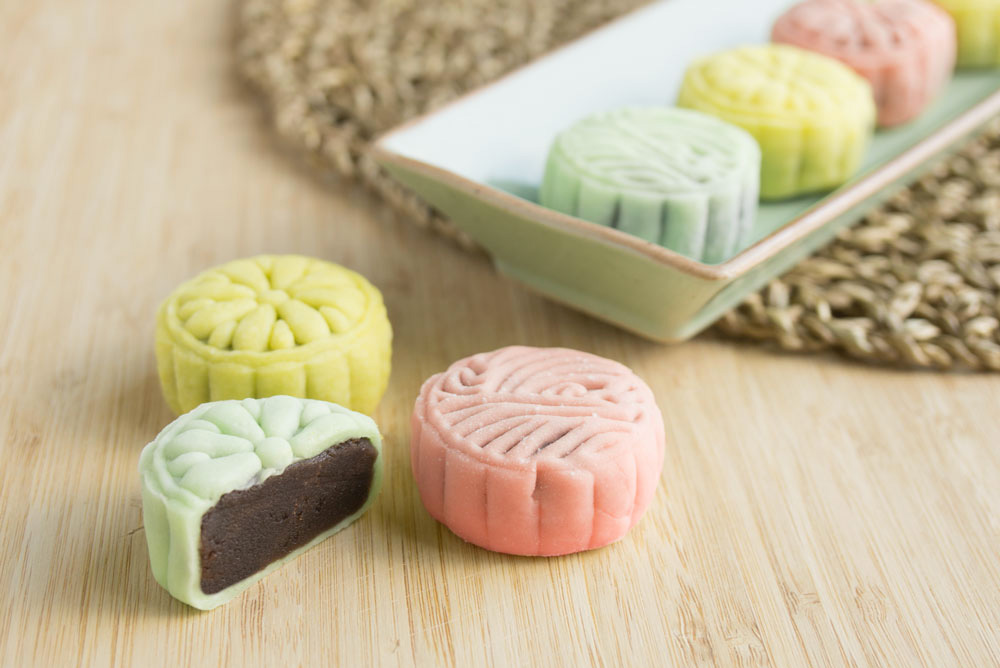 Snow Skin Mooncake
Snow skin mooncakes are called so because they are white in colour and are served cold. They are non-baked mooncakes, made with a glutinous rice flour skin and are filled with red beans, lotus seed paste, ice cream or chocolate. It tastes wonderful when chilled.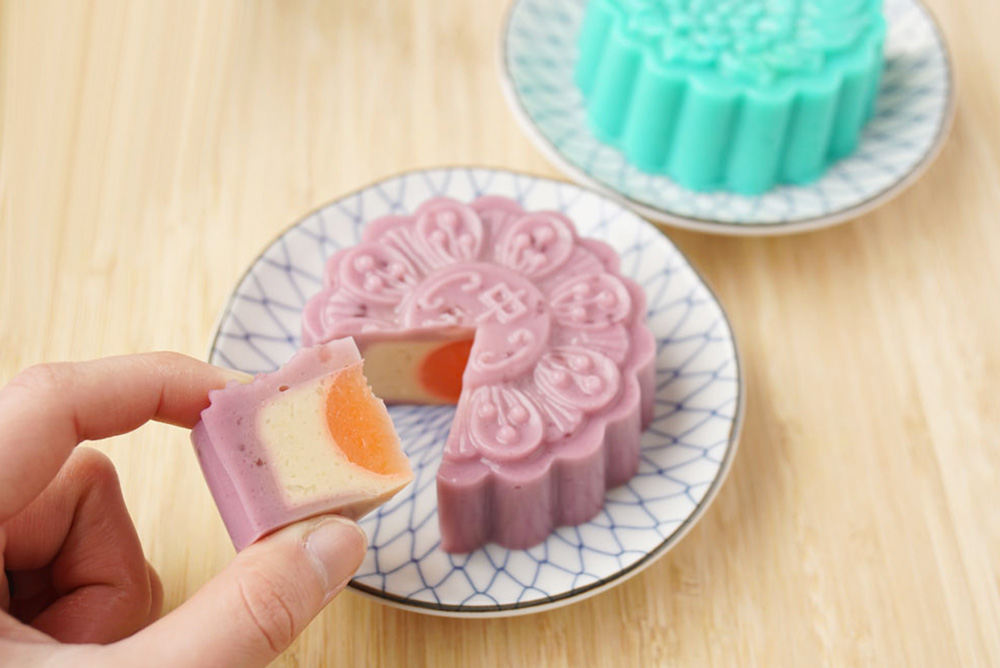 Lotus Paste Jelly
Bouncy and umami sweet, this newcomer recipe blends lotus paste with agar-agar powder, coconut milk and castor sugar for a chilled jelly mooncake treat. Fun and yummy for the whole family.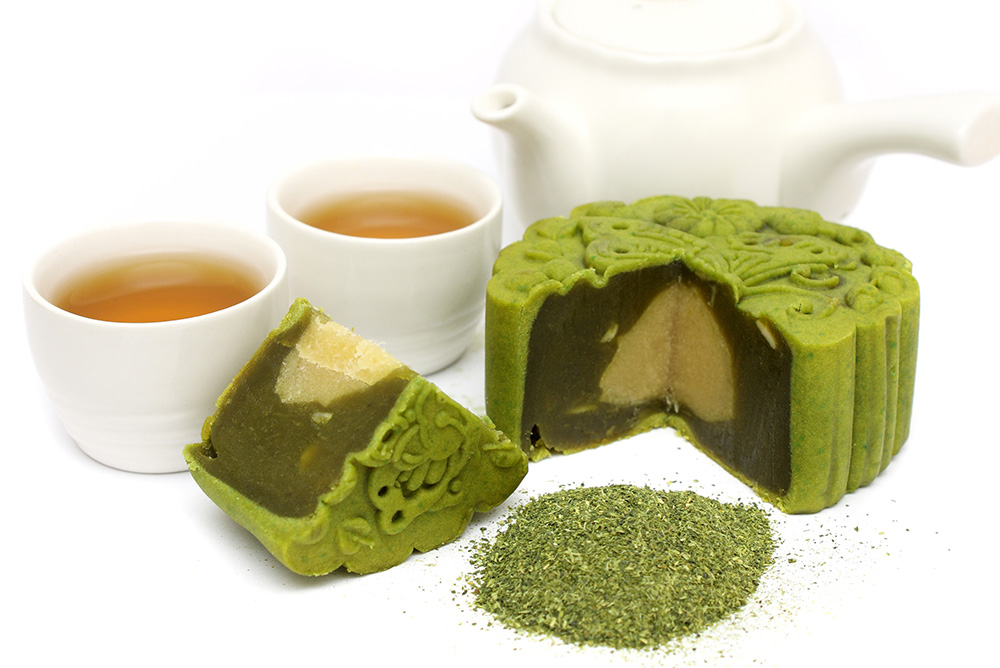 Green Tea Mooncake
Mooncakes and tea are a traditional combination of Chinese food and together they create a new flavour. The green tea mooncakes are made by adding green tea powder to the other fillings and some lotus paste.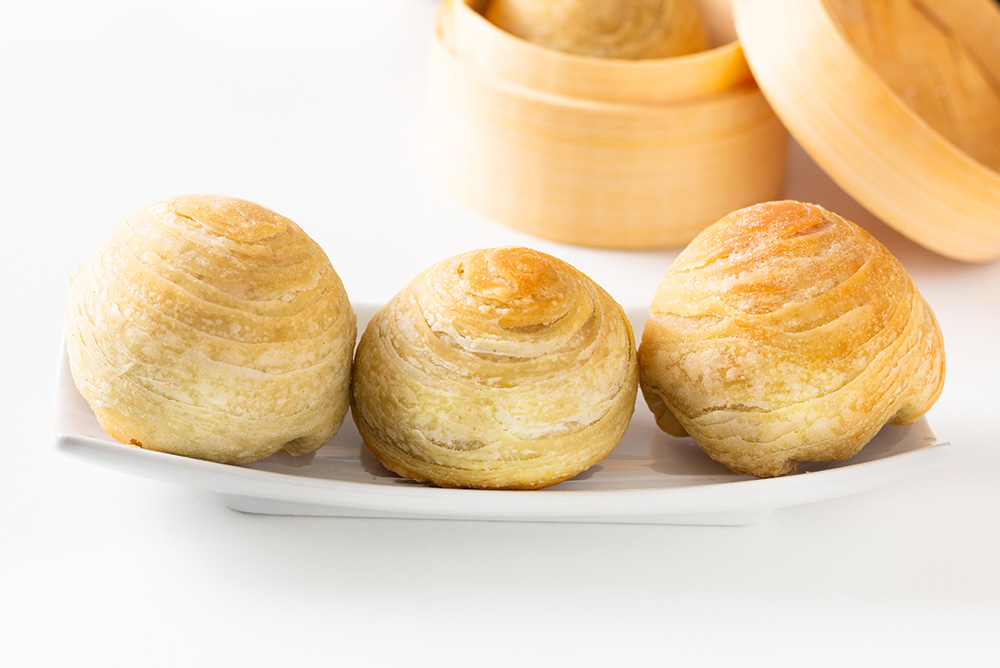 Spiral Yam Mooncake
This Teochew special combines the fluffy texture of baked yam paste with salted egg yolk. Although it doesn't have the classic mooncake look, it's superbly umami. A crisp outer skin, and tender sweet-salty indulgence within. A beloved favourite!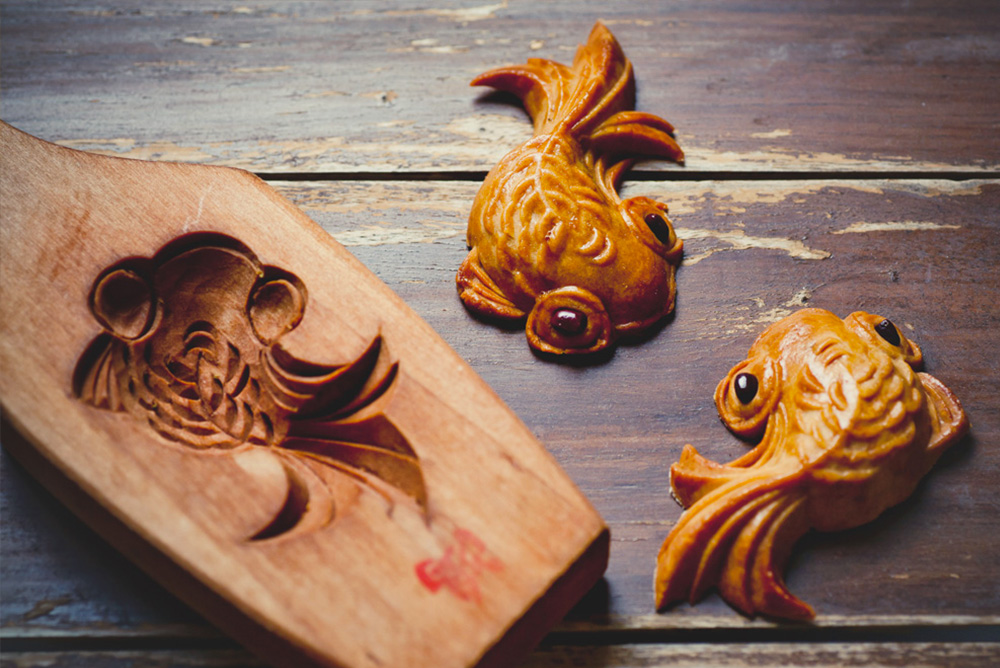 Mooncake Biscuits
These cutesy darlings are a companion to mooncakes. The traditional fish-shaped mould celebrates youthful liveliness as well as a symbol for 'surplus in harvest'. Crunchy, tasty fun for children of all ages!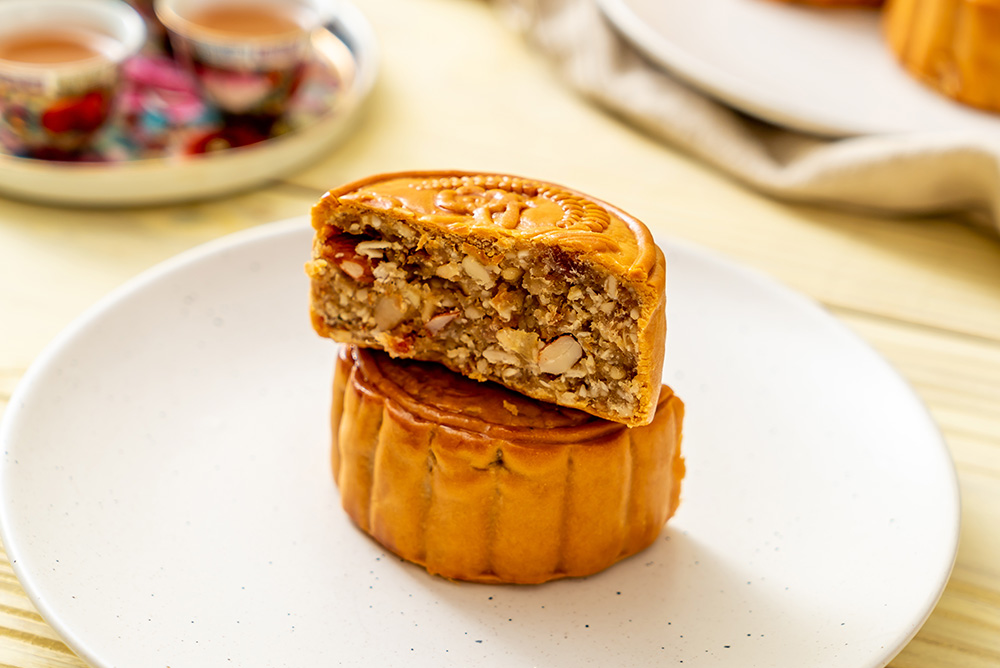 Five Kernel and Roast Pork
This mooncake is the most traditional flavour and it comes with five types of fillings which contain nuts, seeds and roast pork. Seeds like pumpkin seeds, watermelon seeds, walnuts, peanuts, sesame seeds and almonds make this mooncake irresistible.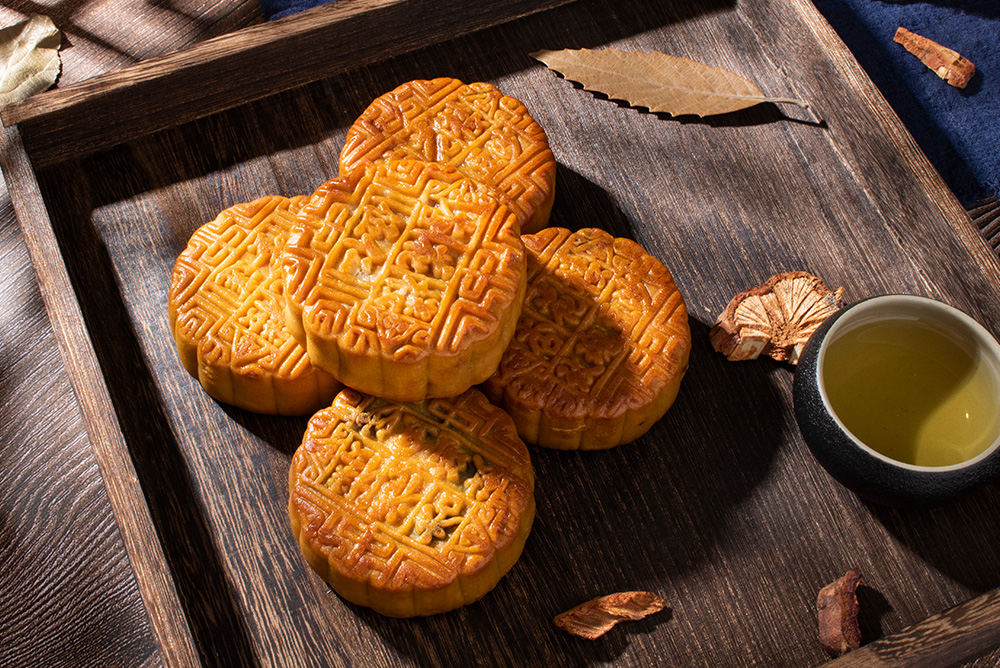 Cantonese Mooncake
These mooncakes are sweet in taste and are most commonly sold across China. The Cantonese mooncake originates from the Guangdong province, and has 200 different variations! The ingredients that are often used are lotus seed paste, ham, chicken, duck, melon seed paste, mushrooms and roast pork, and eggs. A few also make use of four egg yolks, representing the four phases of the moon.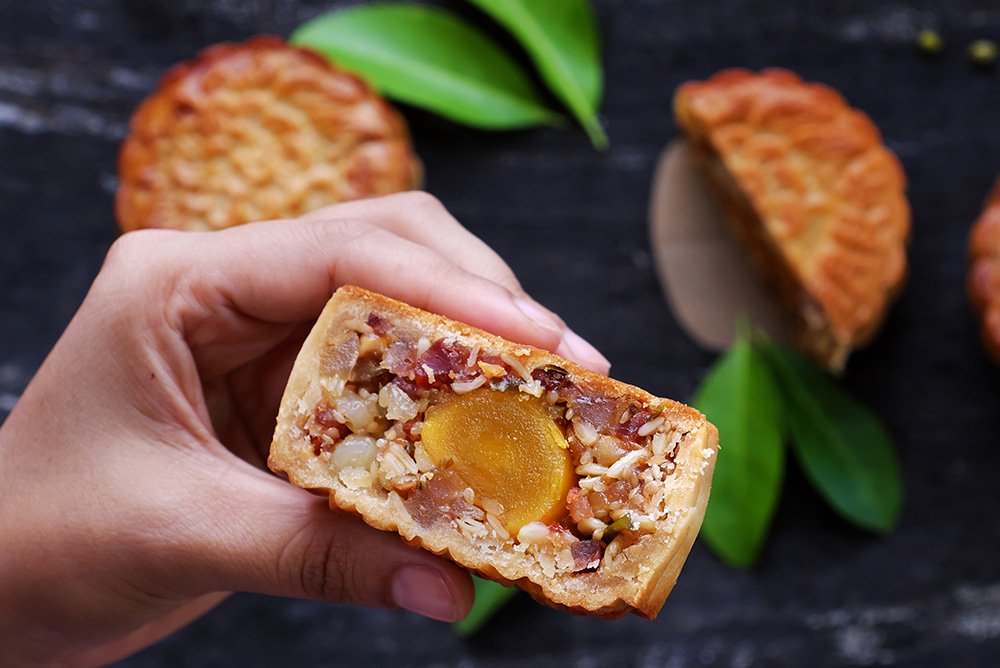 Vietnamese Mooncake
Traditionally, mooncakes in Vietnam are known as Banh Trung Thu. There are two kinds of mooncakes: Baked sticky rice cake and sticky rice cake, both are prepared from cooked glutinous rice. The mooncakes have a crust consisting of cooked glutinous rice powder, sugar and water. The filling consists of delicious ingredients like jam, mung beans, eggs, lotus seed, watermelon seed.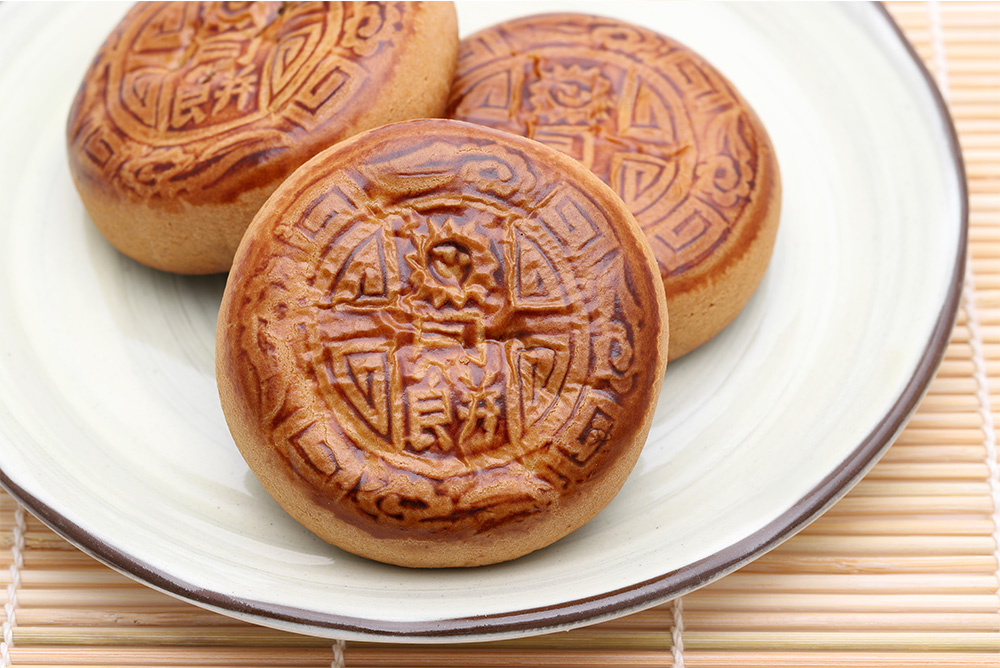 Geppei (Japanese Moon cakes)
Mooncakes in Japan are known as Geppei. The red bean paste (Azuki) is the most popular filling, followed by chestnuts and beans. Unlike the other mooncakes, Geppei does not make use of egg yolks as it is not prefered by most.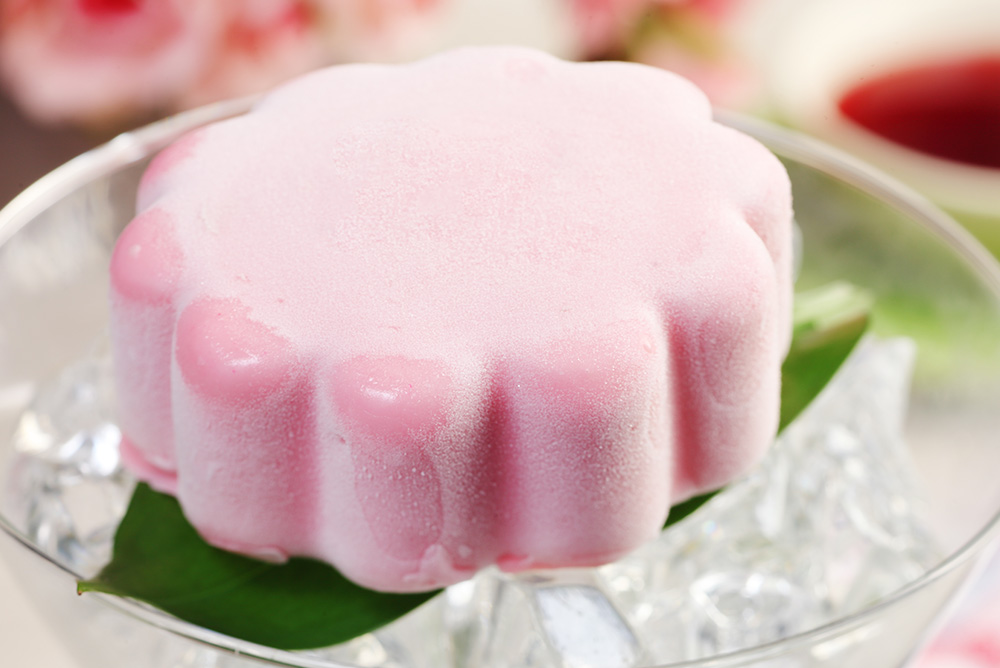 Ice Cream Mooncake
Sounds exciting right? The ice cream mooncakes are usually square or round in shape. The crust is made from dark or white chocolate and the fillings can be an ice cream flavour of your choice. It also consists of egg yolk and is popular among the youth.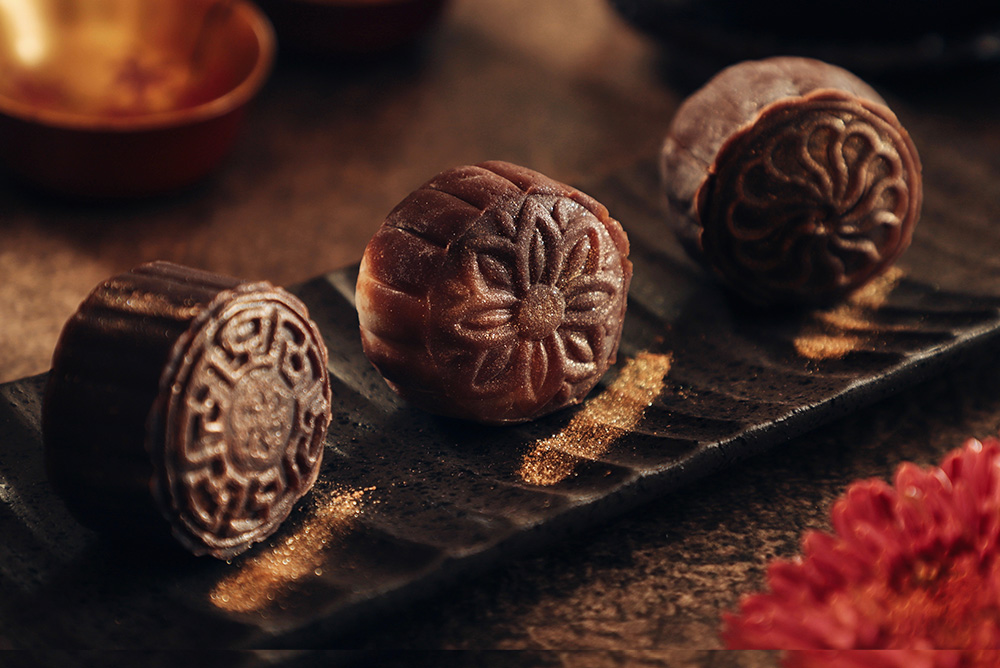 Chocolate Mooncake
The chocolate mooncake is an emerging trend of mooncakes and is one of the most popular flavours. The crust is made of chocolate and the fillings vary from berries, oats, Oreos and coffee paste to enhance the flavour.