Everyone knows about lime, orange, lemon and grapefruit, right? But did you know all citrus fruits came from Asia and Australia? Researchers from the Genomics Center of Valencian Institute of Agrarian Research, and the US Department of Energy's Joint Genome Institute studied 58 citrus varieties, and learned that the four ancestral genomes of Mandarin, Citron, Pomelo and Wild Limes actually existed some 8 to 6 million years ago; native to East Asia, South Asia, Southeast Asia, Melanesia and Australia. The ancient indigenous people here had domesticated, cultivated and spread them to the rest of the world across the ages. Millennia of climate change, geographic shifts and cross-breeding created the incredible diversity we know of today.
But besides the common types available worldwide, some remain distinctly Asian. Here are 6 awesome citrus fruits for you to discover and enjoy.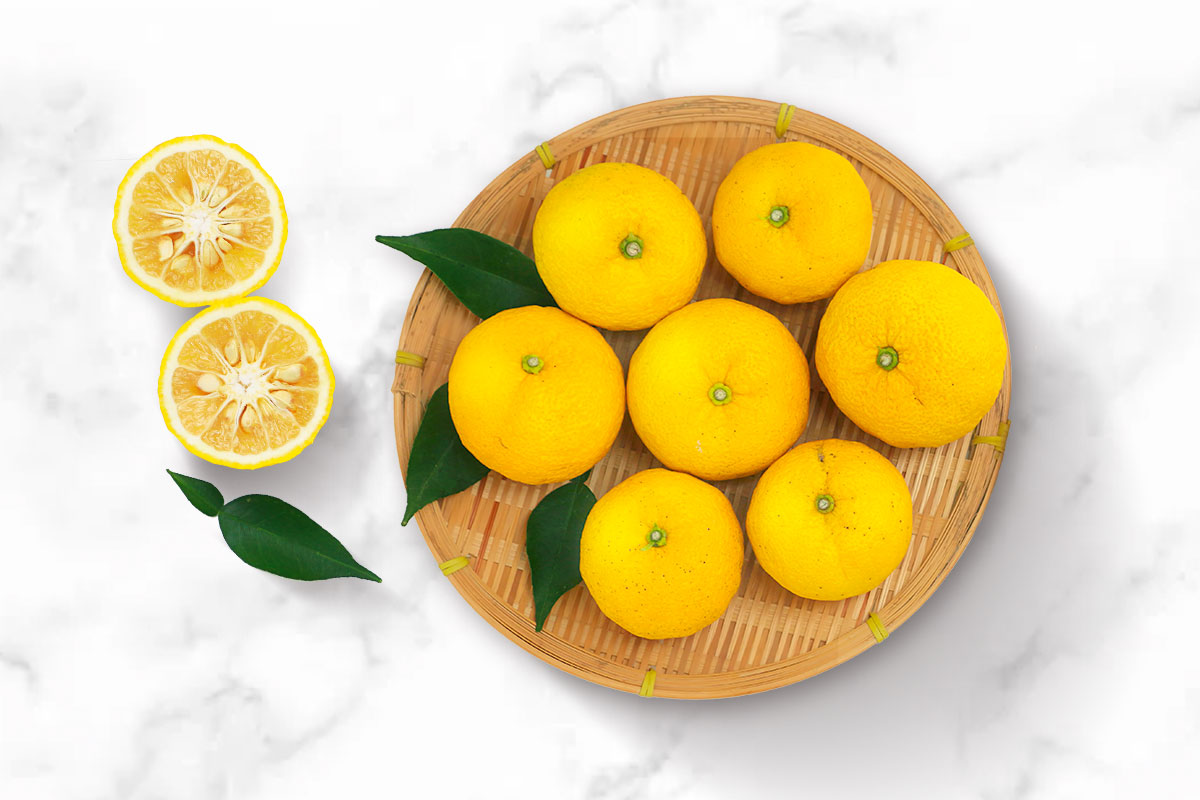 Yuzu
Intensely sour and tart with a clove-like, floral fragrance, the Japanese Yuzu has many culinary and therapeutic uses. Packing a punch of flavour and health benefits, this yellowy wonder fruit is also fast becoming a chef's favourite ingredient around the world. And you can learn all about it
here
!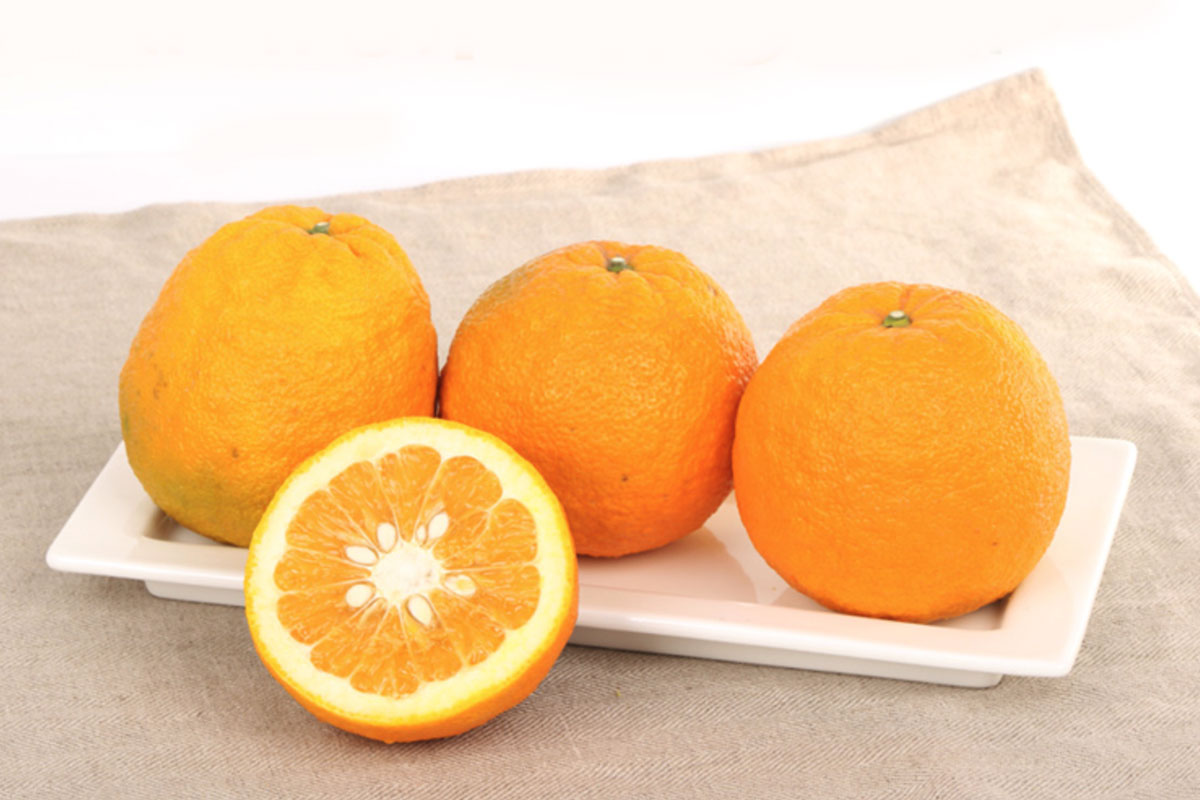 Dangyuja
Shaped like the Yuzu, similarly sour, and can grow as large as a grapefruit, the Dangyuja is a pomelo variant native to Jeju Island of South Korea, included in the international catalogue of endangered heritage foods, Ark of Taste. But unlike the Yuzu's strong sourness, the Dangyuja also has a slightly bitter flavour with its unique aroma. Its fruit and skin can be eaten, the latter dried and boiled beforehand. But it is most often used to make Dangyuja-cha: the fruit is cleaned and removed of skin and seeds, cut into thin slices, whisked with honey and sugar, then stored for about six months until it turns into a thick, pulpy syrup. This is stirred with hot water and drank as a traditional remedy for the common cold. Another traditional method is to slice it open at one end, dig into the flesh and fill it with honey and ginger; then resealed and cooked in the ashes of the fire. The soupy treat is called the 'Dangyuja honey soup', also a cure for a cold. The Dangyuja syrup can also be mixed with Soju to make a fine fruity cocktail.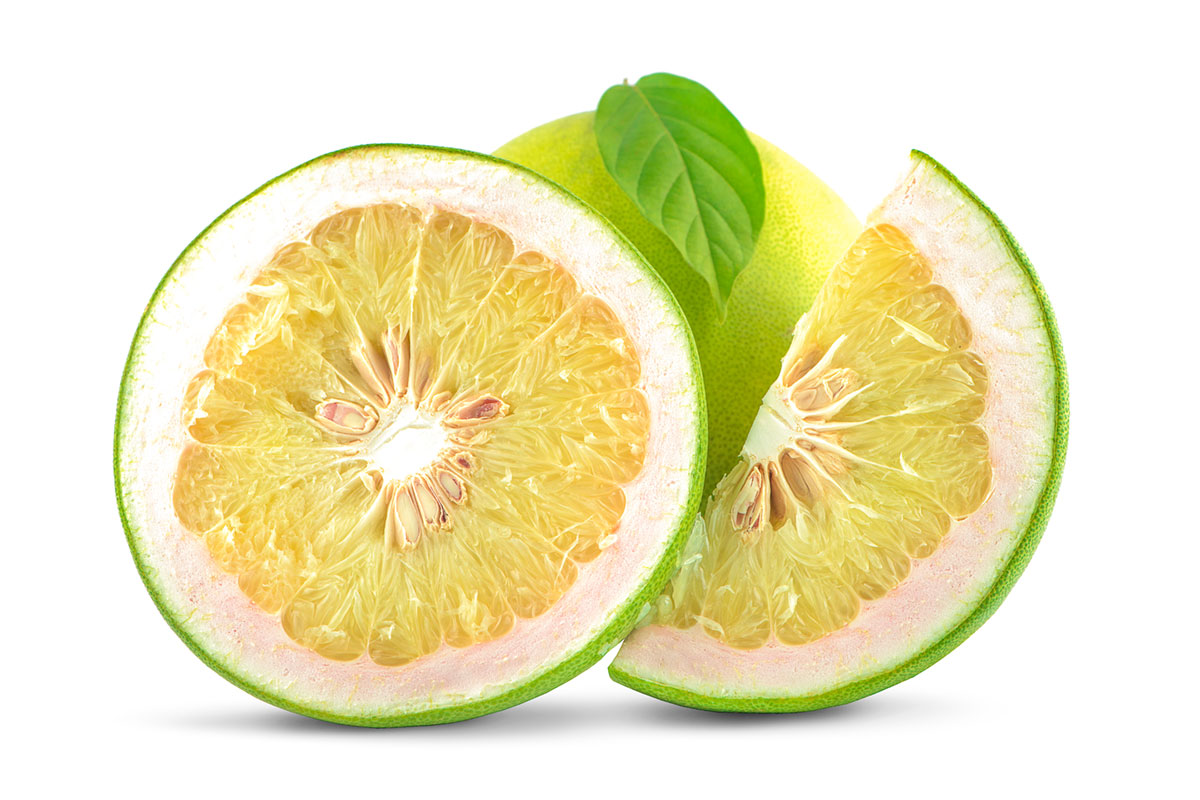 Pomelo
One of the oldest citrus species in the world is also the largest - like a slightly misshapen basketball with thick but soft lime-green coloured skin, and sweet-sour flesh within. Very juicy and very tasty with a mildly bitter note, Pomelo is a celebrated fruit among Southeast Asians; in season all year round, though at their best from December to February. It is most enjoyed fresh with the whole family, and as a festive fruit for
Moon Fest
and the Hindu Thaipusam.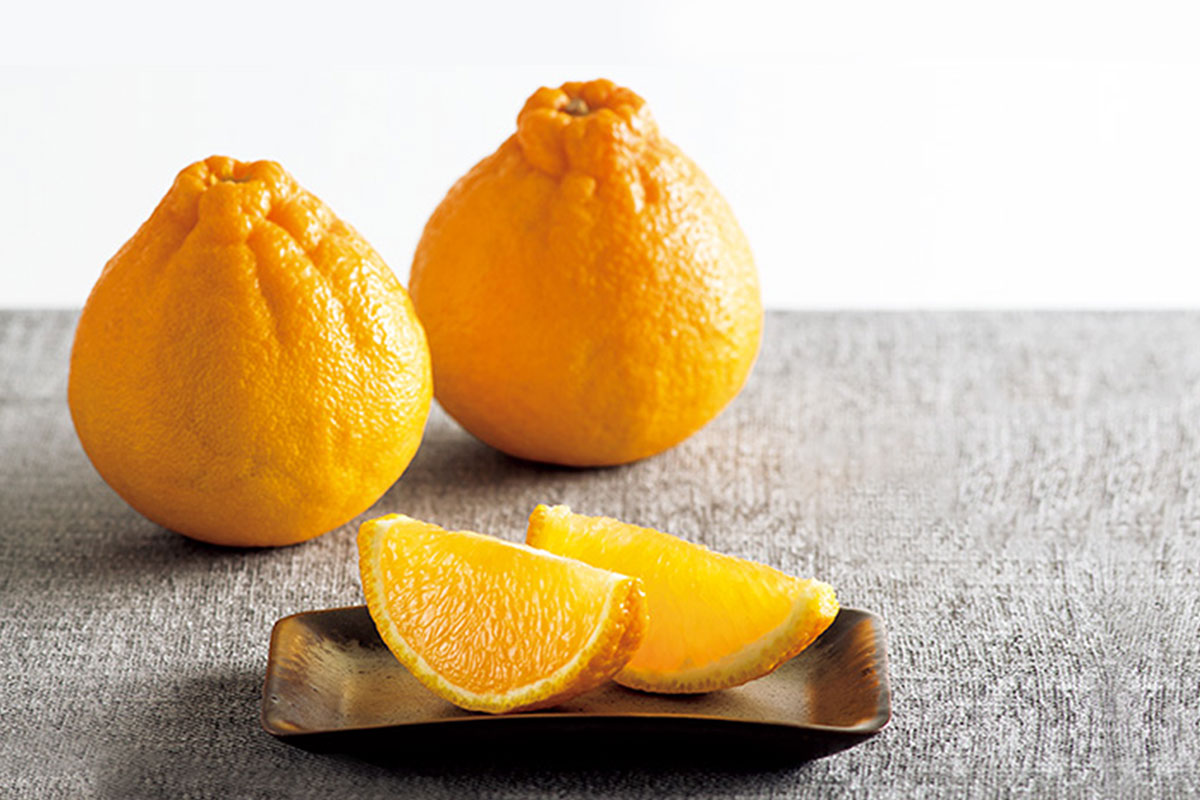 Dekopan
Seedless, sweet and oddly shaped like a palm-sized cartoon cannonball, the Dekopan is a unique hybrid between the Kiyomi and Pondak mandarin orange variants, also from Japan; developed in 1972, and since brought over to Brazil, South Korea, Azerbaijan and California, US. Plump, bright, and sweeter than the average orange with a lower acid level, you can peel off the skin by hand and munch it right away. Usually harvested between December and February, during winter in Japan.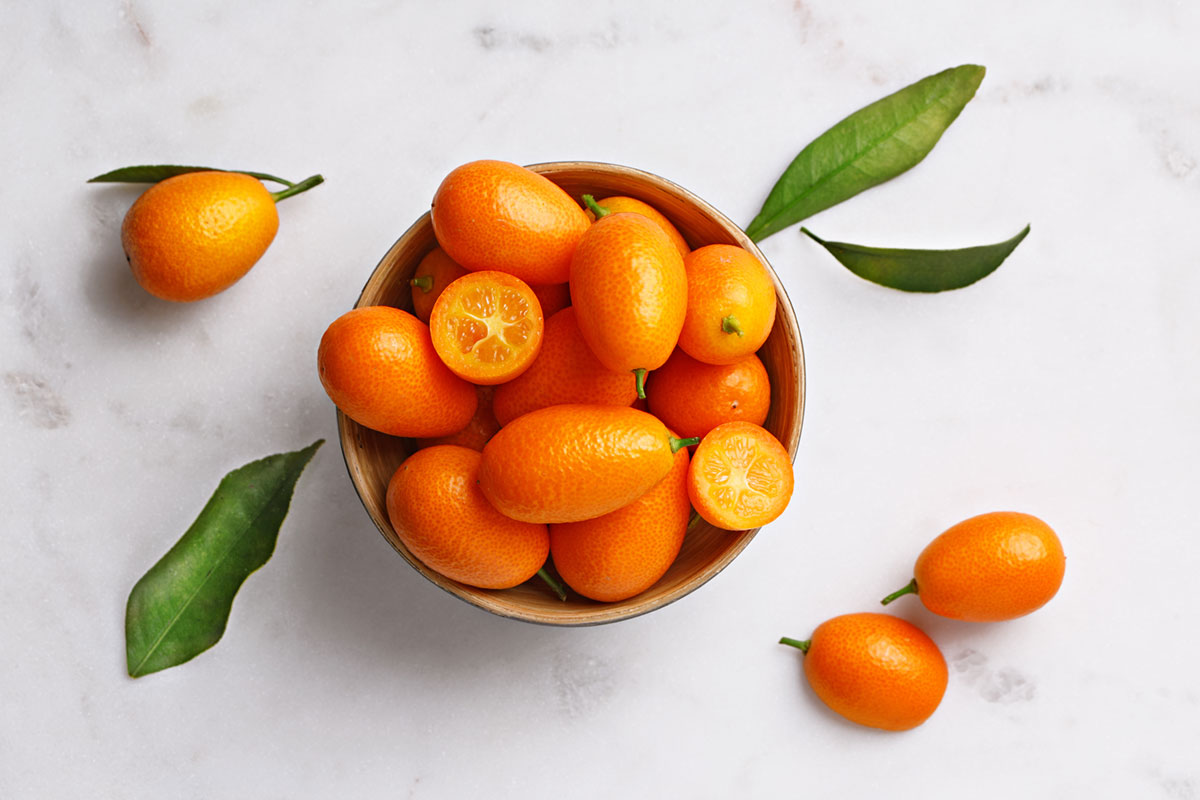 Kumquat
Native to South Asia and the Asia-Pacific region, the name Kumquat is Cantonese for 'golden tangerine' - adorable bite-sized fruits with sour juices and sweet-flavoured peels. Enjoyed raw, as marmalade or jelly, sliced for garnishes, and used in desserts among Westerners (there's even an annual Kumquat Festival in Dade City, Florida). The plant itself is also a decorative bonsai and a lucky house ornament for Chinese New Year.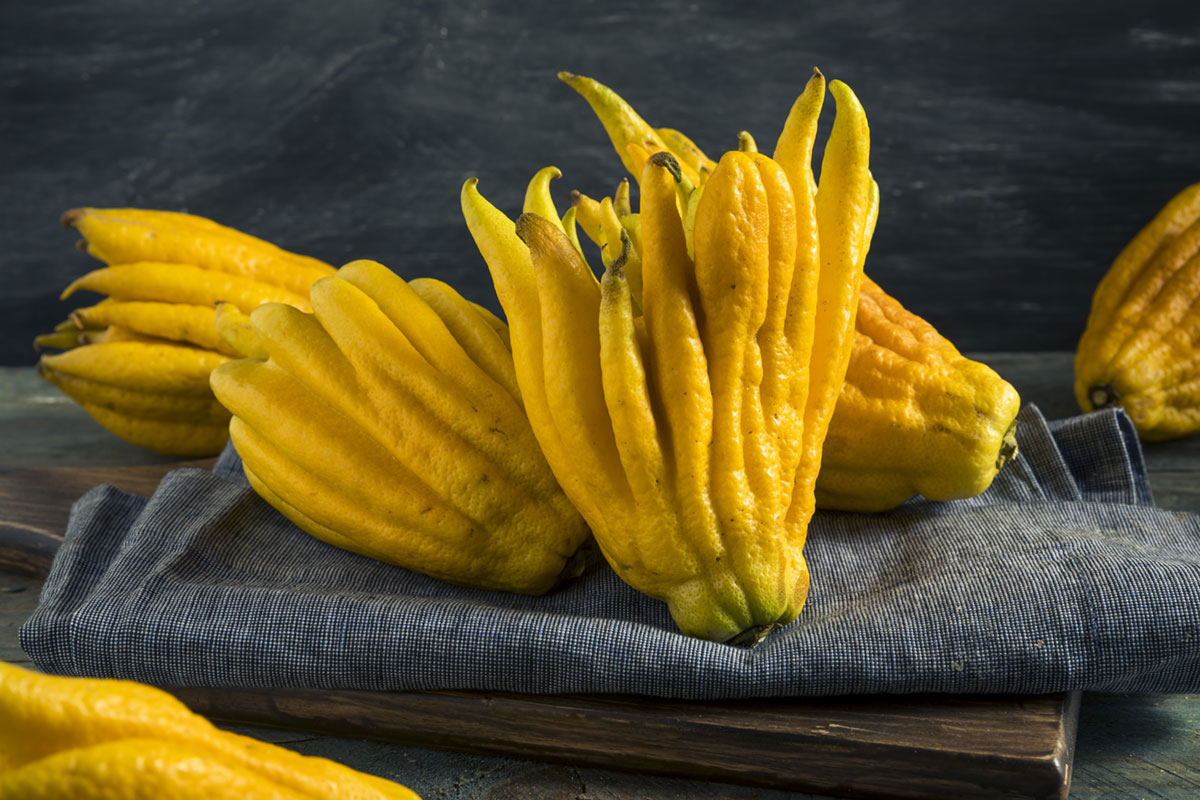 Buddha's Hand
Probably the weirdest of the bunch and another celebrated fruit, the fingers-like Buddha's Hand is found in the Far East and Southeast Asia. Big and waxy with a sweet and lemony fragrance, it is used more as a perfuming agent for rooms and closets; or as the name suggests, an offering in Buddhist temples. It can also be eaten raw, though it has no pulp or juice, with a sweet, oily pith and lots of peel. Most often used for flavouring or enjoyed as a candied snack.