Flavourful and wholesome, Asian recipes are great additions to your home-cooked repertoire. However, you may not easily find some of the right ingredients, and if they are stocked in Australian supermarkets, some things do get pricey, don't they?
Well, for Melbournians like Chef Mod, Springvale Market is just the right spot. The restaurateur with his own catering service is a passionate Thai cuisine chef and is always looking for fresh and affordable goodies to cook up his delectable recipes that combine traditional Thai and modern cooking methods.
"There are many things that are not really authentic for Asian cuisines. It might be because of imported or local ingredients that aren't suitable to make the best flavours."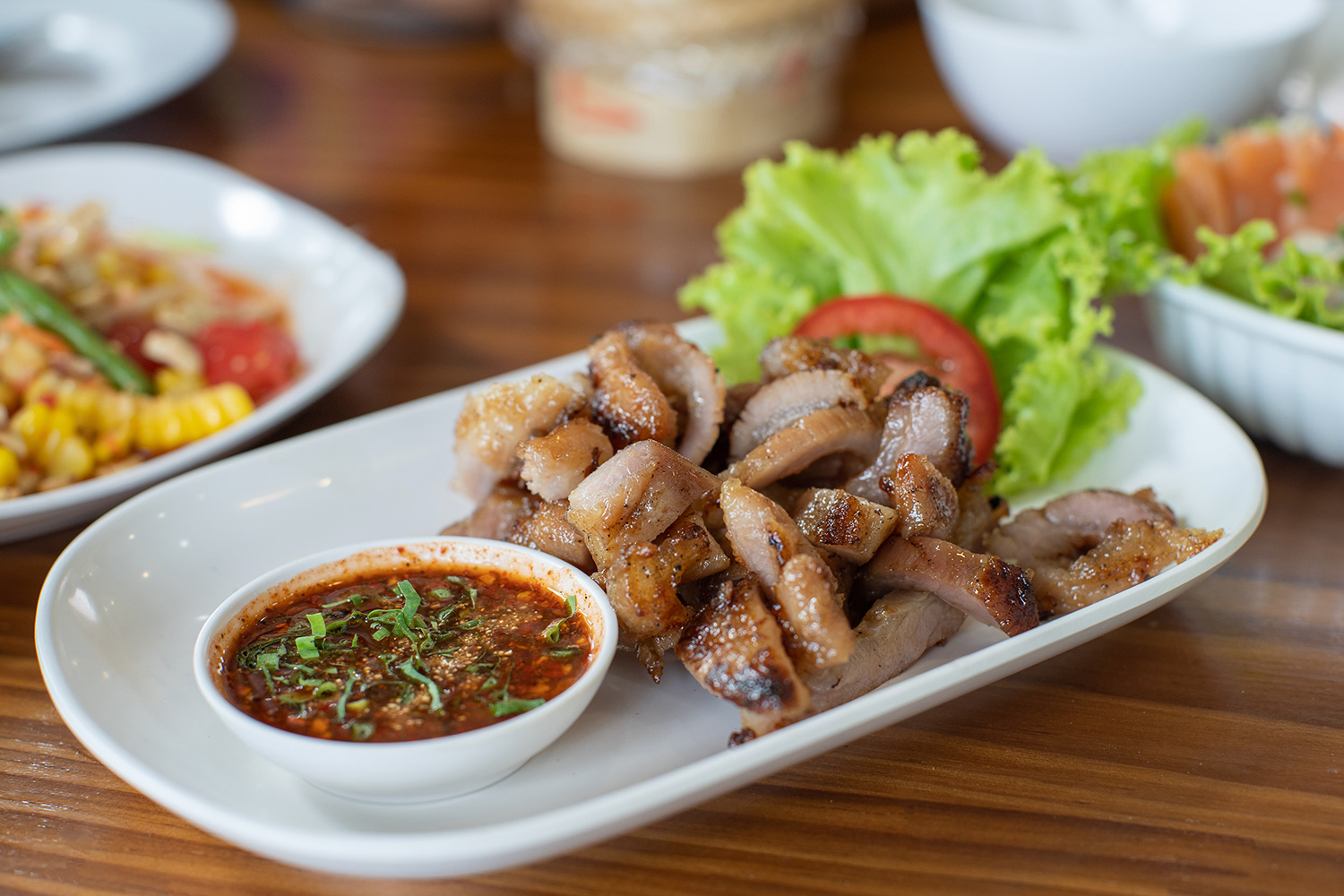 His current 'obsession' is finding new ways to cook pork neck.
"It's really versatile and easy to cook. I can slice thinly for stir-fries or grill it. My son loves grilled pork neck with sticky rice."
Chef Mod also loves experimenting with Thai curry pastes to create new exciting dishes beyond curries.
He finds all he needs in Springvale Market. Located about 23km from Melbourne's Central Business District, accessible by car or via Springvale Train Station, the market has multiple sections offering fruits, veggies, seafood, meat, snacks, herbs, spices and much more. Chef Mod often visits with his family.
"It's a Vietnamese market, but Vietnamese, Thai and Cambodian cooking share similar ingredients. If we can't find something in a Thai shop, we'll look in the Cambodian shop."
Indeed, stepping into the place is like being transported to the bustling markets of Vietnam, lively with a blend of sounds, colours and smells. It may look unassuming from the outside, but it's actually much bigger because the market's interior is divided into multiple buildings, each a plethora of surprises to discover.
The enormous veggie section stocks local and Asian imported greens. Meats come in many shapes and cuts here, as well as lesser-used parts that you may not get from regular butchers and supermarkets – ingredients for many Asian cuisines because no part of a feed animal should go to waste. Fresh and frozen seafood from king prawns, crabs, and oysters to all kinds of fish are also available. You can have a whole fish scaled and cleaned, or just get fillets from a special shop. The best part? Everything is cheap in Springvale Market. Some can go as low as 1/3 of big supermarket prices.
But that's not all. The vicinity is also home to a variety of Asian stores for specialty snacks, freshly-made fruit juices and drinks, essential sauces and condiments, kitchen appliances and other household goods; as well as authentic Thai restaurants.
In fact, it's Chef Mod's go-to when his family craves a taste of home.
"I prefer my own cooking, but sometimes it's just more enjoyable and convenient to eat out. There are two restaurants I frequent in Springvale – Lansen Noodle Bar, Queens Ave; and Noilucky on St. Johns Ave."
Lansen Noodle Bar serves a host of delicious Thai stir-fried and soup noodles, plus salads, meat and seafood dishes. Noilucky's specialty is their amazing Som Tum selection.
"When I eat out, my favourite dish is crispy skin pork stir-fried with Chinese broccoli, and I'll ask for extra spicy; rice topped with a sunny-side-up egg, and Nam Pla Prik sauce on the side. The other dish I always order is boat noodles. These are the dishes I grew up with, and they are well-loved by all Thais."
Besides Thai food, Springvale market is also one of the best places to savour authentic Vietnamese Pho and the many delicious delights of other Asian cuisines.
So, why not pay a visit this weekend? You might even bump into Chef Mod.