For authentic stir fries at home, arm yourself with essential stir fry equipment, or take a peek at our clever kitchen hacks for ways to improvise.
Wok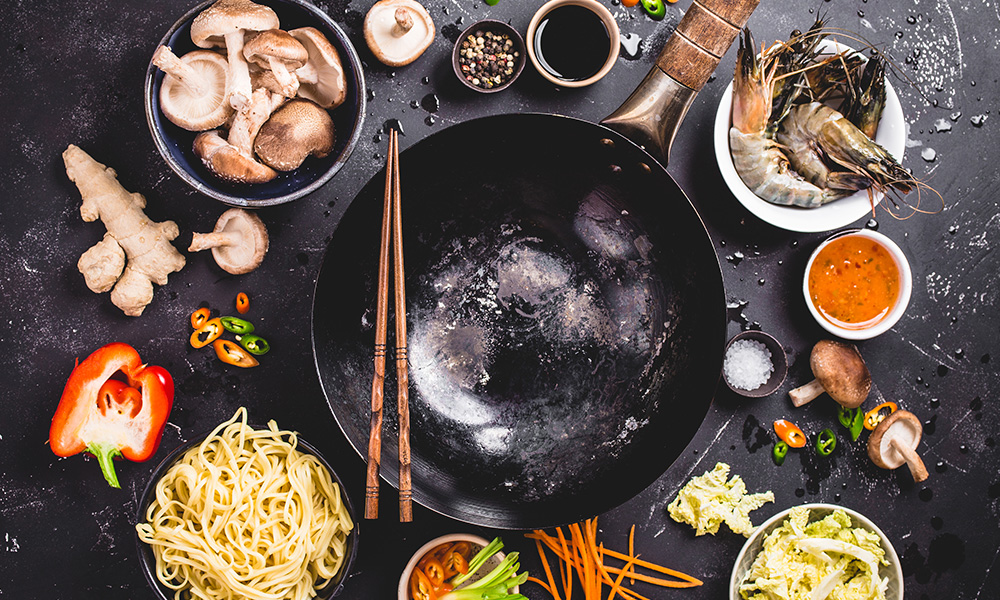 If you cook a lot of stir fries at home, there's one piece of equipment that's worth investing in—a wok. Hailing from China, this round-bottomed vessel is ideal for stir fries, as it conducts heat evenly and allows for easy tossing of ingredients.
To ensure your ingredients don't stew, you may want to cook them in batches. Follow this easy step-by-step guide:
Heat oil in a hot frypan, then add aromatics, such as onion, garlic and ginger. Cook, stirring, until lightly golden.

Drain any liquid or marinade from your meat, then add one-third of the meat to the pan with the aromatics and cook, tossing continuously, for 2-3 mins until browned. Remove and set aside. Repeat with remaining meat, adding extra oil if necessary. Set all meat aside.
Add another splash of oil to your frypan, then cook hard vegetables, such as carrot, baby corn and capsicum, for 3-4 mins until just tender. Add soft vegetables and cook for 1 min until just tender.
Return meat to pan, along with any sauces, seasonings or softened noodles. If you're adding the marinating liquid, be sure to bring to the boil. Toss until well combined and heated through.
Kitchen hack: If you don't have a wok, whip out your biggest frypan and cook your stir fry over the highest heat.
Long-handled 'Wok Chan'
The wok's best friend is the long-handled 'wok chan', a Chinese metal turner that's used to toss the ingredients. This shovel-like tool has curved sides for scooping up the food and a metal blade for scraping the sides of the wok. Buy a 'wok chan' from your local Asian grocer.
Kitchen hack: A wooden or metal spatula will do the job, but avoid using plastic spatulas as the heat of the wok may cause them to melt or bend.
Flame
For fast and furious stir-fries, nothing compares to the heat generated by a gas (or charcoal) flame. The flames curl around the curved base of the wok to ensure the metal heats on the base and sides.
Kitchen hack: If you only have an electric hotplate, fear not! Just be sure to buy a flat-bottomed wok so more of the metal is in contact with the heat.
Sharp Knife or Cleaver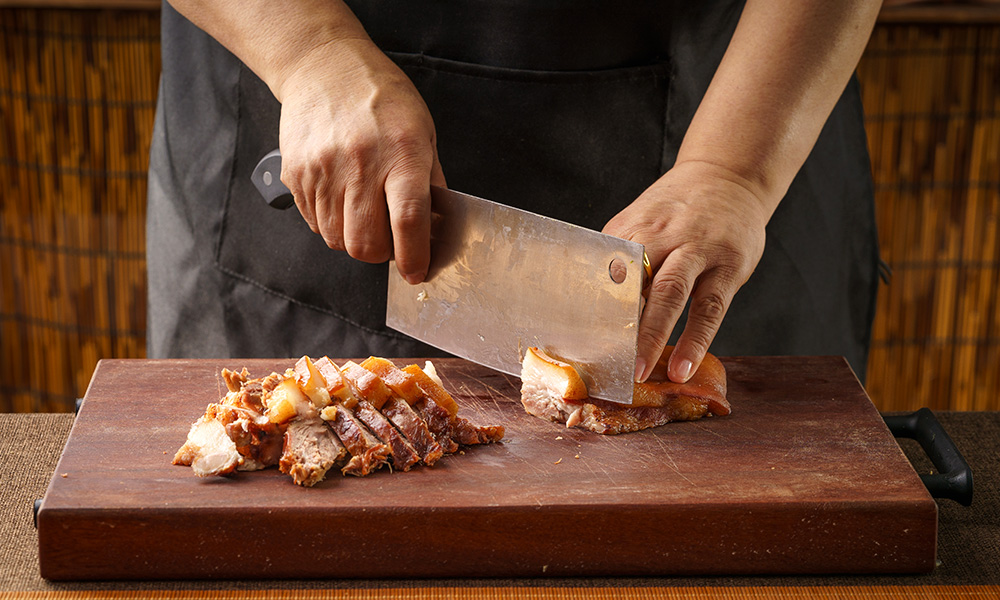 The secret to delicious stir fries lies in using a variety of vegetables and in having these ingredients prepped in advance, because once you place your wok on the heat, it's go, go, go! Use a sharp kitchen knife or cleaver to chop your produce into even-sized pieces.
Kitchen hack: Buy pre-chopped fresh or frozen vegetables, and stir fry strips of chicken or beef.